If you want to learn how to raise dairy goats, it can be a bit overwhelming with all the information out there. Sure, you can find posts on Pinterest, goat groups on Facebook, blogs, and even actual "hold in your hand to read" books.
There is so much to sift through to get the information you need, and Simple Living Country Gal is here to help.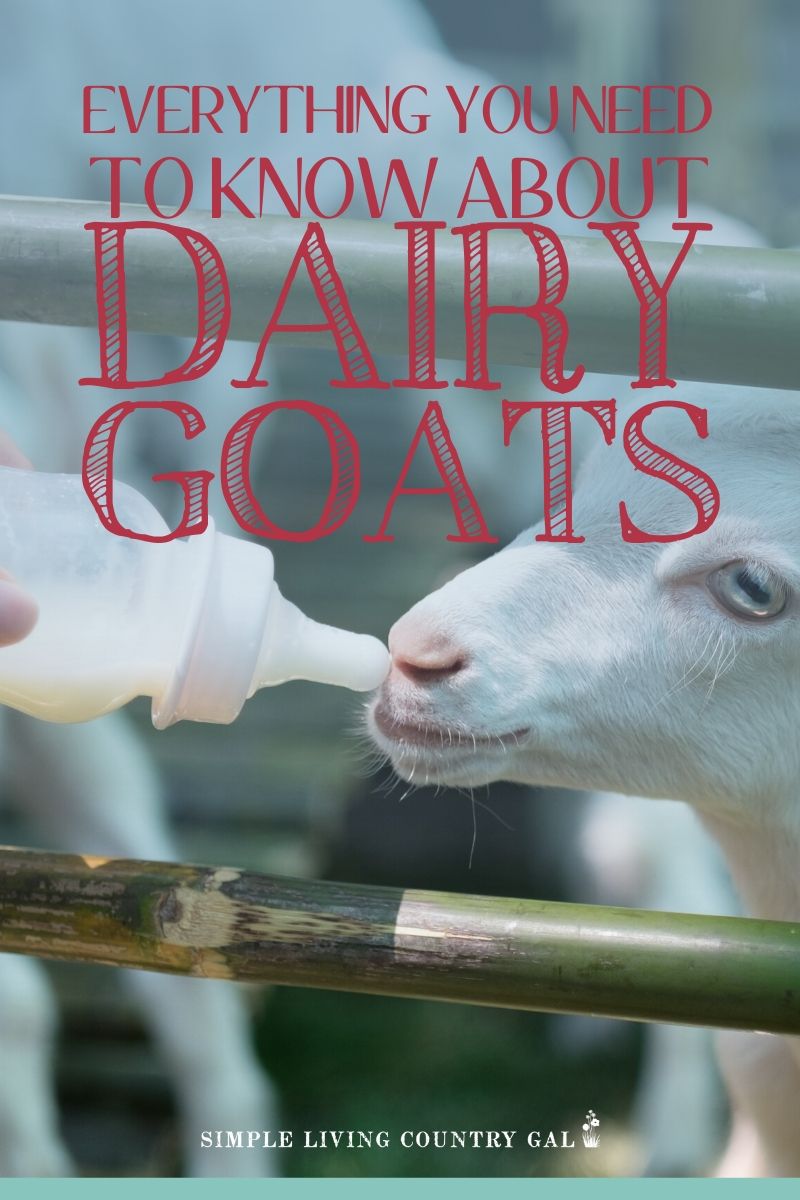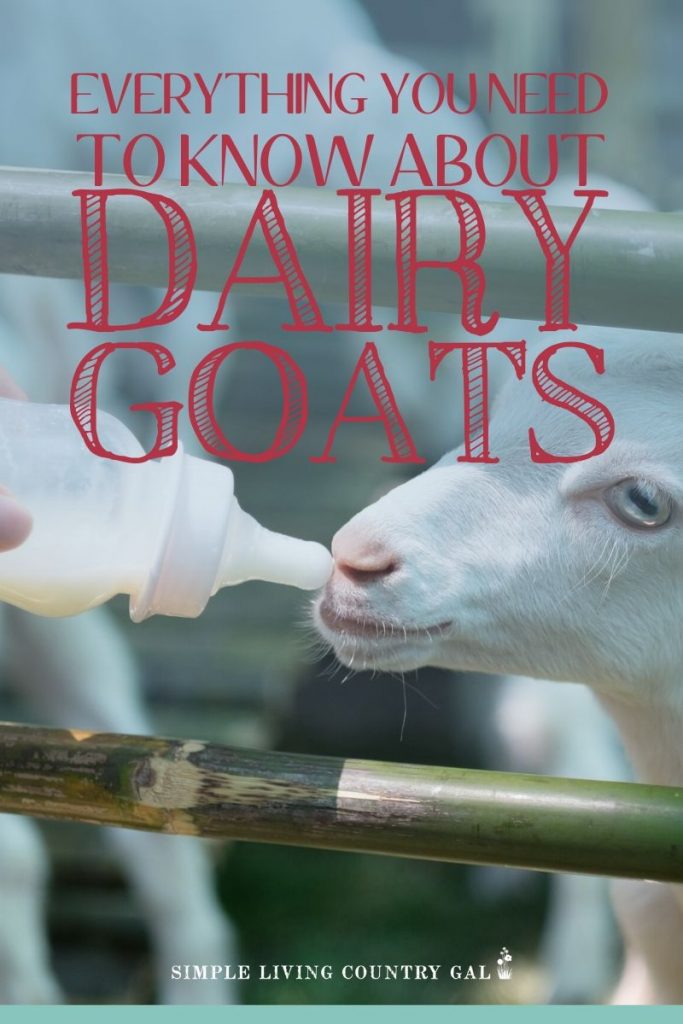 I mean who wants to surf the internet looking for this and that when all you want to do is buy some goats already?
I have been raising my little herd of lovelies for just short of 5 years now. I am the first to say I am no expert, but I have learned a thing or two over the years that just might be helpful.
To make things just a tad easier for you, I compiled my best goat posts in one handy dandy spot. From breeding to kidding and everything in between. Just find and click the image below that you are interested in and a new window will open up keeping this one open.
Refer back often as I am always adding new posts to this page. Even better, sign up for my newsletter and get my goat goodies delivered right to your inbox!
Keep up to date and informed so your goats have the best care possible.
Need something you don't see? Please comment below and I will do my best to get a post done on the subject you request. I get quite a few emails, so please be patient!
Happy goats means happy owners!!
How to raise dairy goats
Let's start with storage and shelters because keeping what you feed your goats free from pests and dampness is going to play a huge part in their overall health. I learned early in that when you invest your time raising goats that are strong and healthy rather than dealing with goats that are weak and prone to worms and illnesses.
Feeding Dairy Goats
A healthy herd all starts with the feed. These articles will walk you through everything you need to know from hay to grain, and minerals.
Breeding Dairy Goats
Breeding your goats is another crucial part of raising healthy and happy goats. My best tip is to work to keep everyone healthy so you do not have to deal with bigger problems later on.
Raising Dairy Goat Kids
If you have goat kids coming soon, let's go over what you want to have ready before the kids arrive.
Milking Dairy Goats
The best part of raising dairy goats is all that amazing milk. Try out these tips to ensure you are getting the most milk that tastes amazing every time.
If you are having trouble milking your goat, this may help.
Dairy Goat Shelter Setup
Next, let's talk about creating a safe space for your goats to enjoy while they are outside. Don't let this part overwhelm you, just a few steps and you can have a great pasture that your goats can use to get access to fresh graze and grass.
Starkline Premium Electric Sheep & Goat Netting Kit- AC Energizer (9/35/8) for Backyards, Homesteaders, and Livestock Owners
GINDOOR 5 Pack Goat Collars with Bells, Cow Horse Sheep Grazing Copper Bells and Adjustable Nylon Collar Set Pet Anti-Lost Loud Bronze Bell for Small Farm Animal Goat Sheep Cow Accessories
2 Pack Feed Trough and Waterer Bucket with Clips, for Goat Chicken Duck Sheeple Dog Piglets Deer Goose, Turkeys, Goat Feeder Supplies, 4.5 Quart (Appearance Patent Product)
Manna Pro Goat Mineral | Made with Viatimins & Minerals to Support Growth | 8 Pounds
Goat Sheep Pig Hoof Trimmer Multipurpose Twig and Floral Trimming Shears for Garden with 2-inch Twin-Blade
Training Dairy Goats
Teaching your goats to listen is not only helpful it is crucial for a safe herd. Not all goats can be trained, however, these tips will help you to get started teaching your herd to listen and, in turn, create a safe setup for you and your family.
Bookmark this page for help on how to raise dairy goats. A great and useful resource you can use all year long.