introducing new goats to the herd
Adding new animals is always an exciting time but what is the best way to integrate them? This guide on introducing new goats to the herd will help you add new members to your goat herd in a less stressful way.
How to raise dairy goats and grow your herd in the healthiest way for everyone.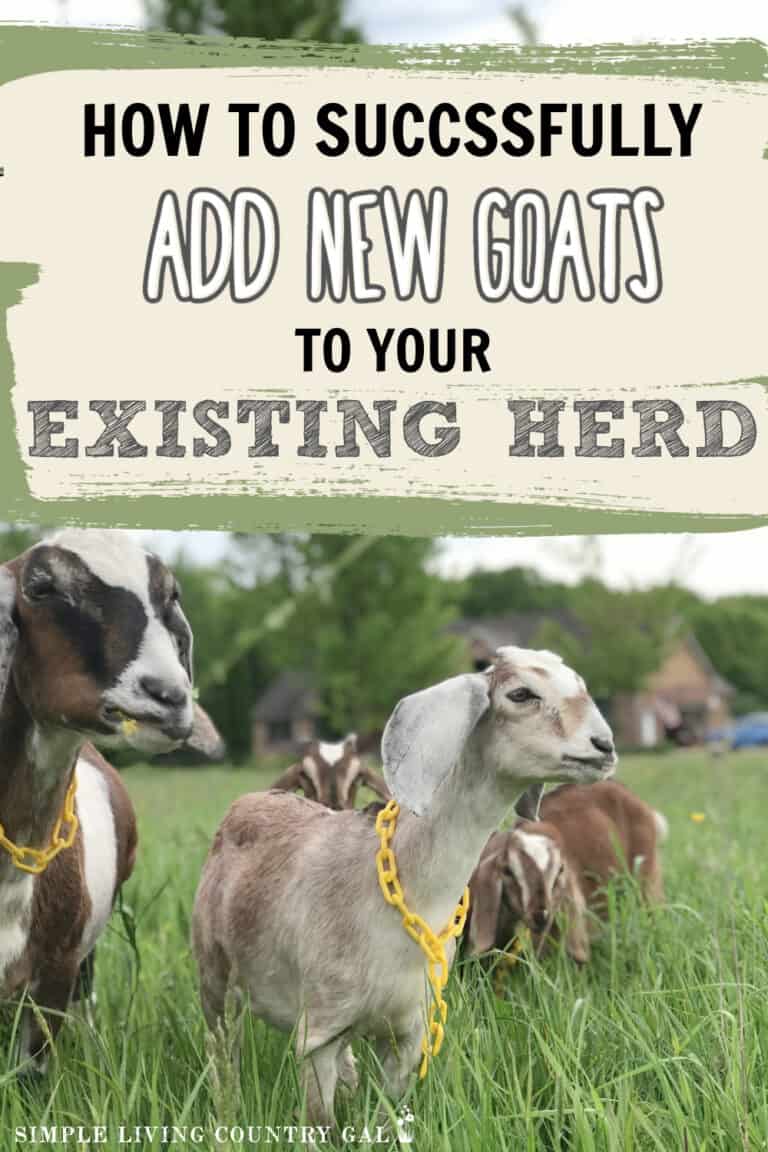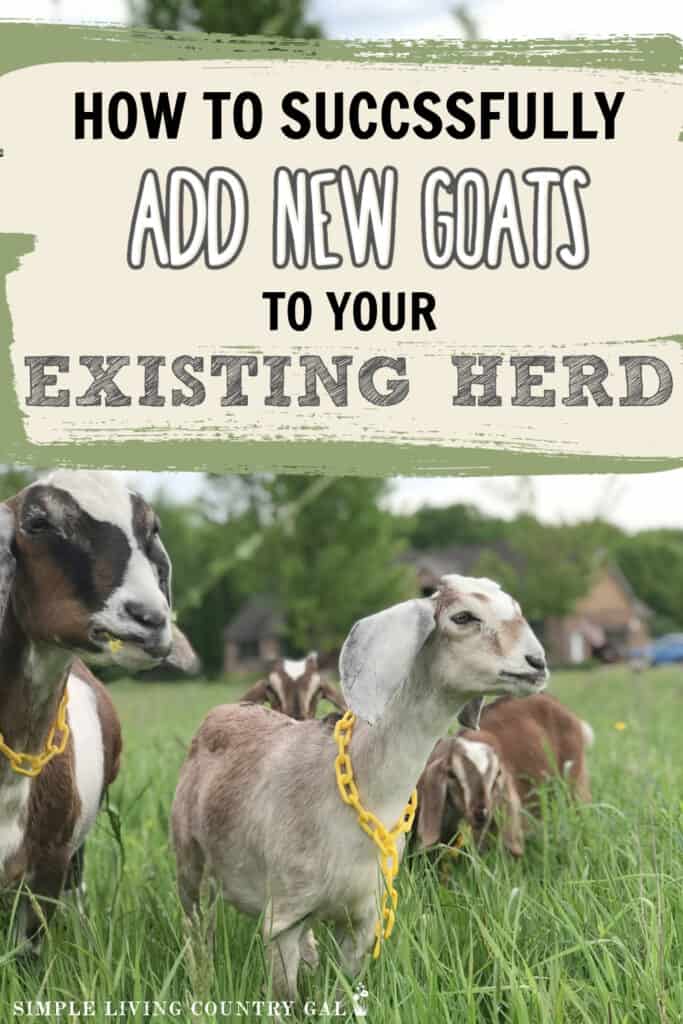 Introducing new goats to an existing herd can be a nerve-wracking experience for both the animals and their owners. However, with proper planning and preparation, things can be done in a comfortable and healthy way. We'll map out some of the best practices for adding new goats to your herd, including tips on how to minimize stress and promote a smooth integration. Whether you are expanding your herd or adding new bloodlines, these steps will ensure that all goats are happy and healthy in their new home.
Understanding the Dynamics of Goat Herds
Before jumping into the process, it is important to understand the dynamics of goat herds. Goats are social animals and have a strong hierarchy within their herd. This means that adding a new goat can disrupt the established order and lead to conflicts or even injuries. It is crucial to take this into consideration when introducing new goats, as it requires careful management and supervision.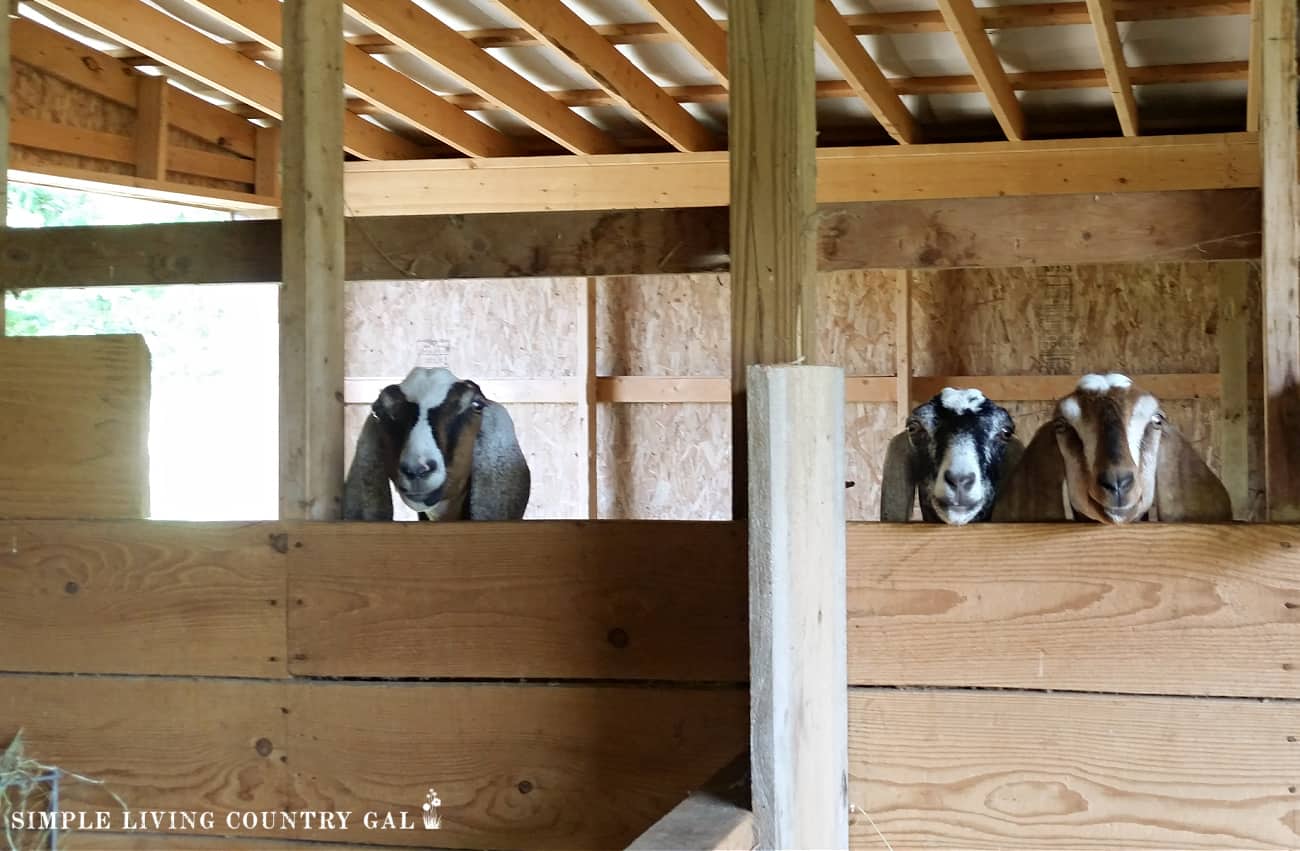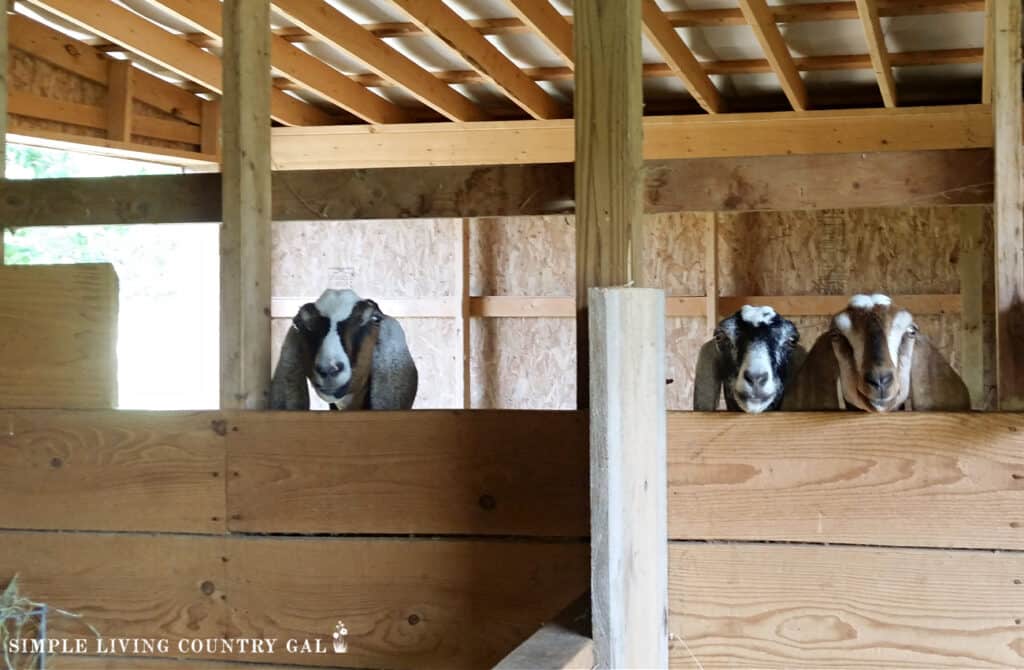 Conflicts can happen on either end, too. You may have a herd with a determined dominant matriarch, and if you bring in another dominant goat, you will have a battle of wills. Slow and steady is your friend in this case, and especially with goats.
Preparation Is Key
The key to successfully integrating new goats into an existing herd is preparation. Before bringing in the new goats, make sure you have enough space, food, and water for everyone. We like to have additional feed bowls and hay feeders just to be sure there is no fighting during feed times.
How much room is needed for goats?
The room you need will depend on the breed and size of your goats. As an average, follow this guide:
• Pasture – Look to have at least 200 square feet per goat.
• Barn/Shelter – Look to have 25-50 square feet per goat.
Having enough space will help to keep the herd more relaxed, as overcrowding can cause stress, which can, in turn, lead to health issues.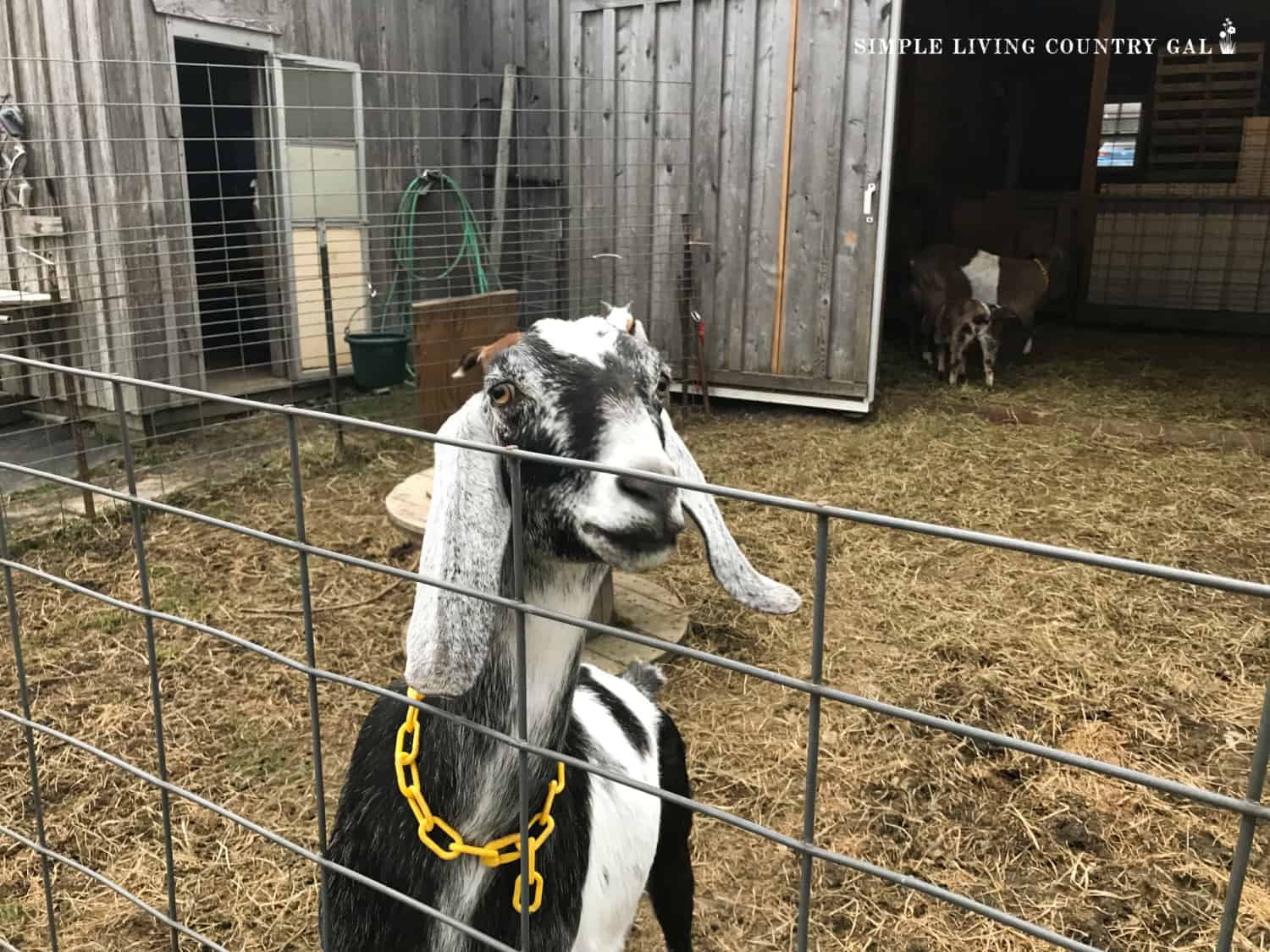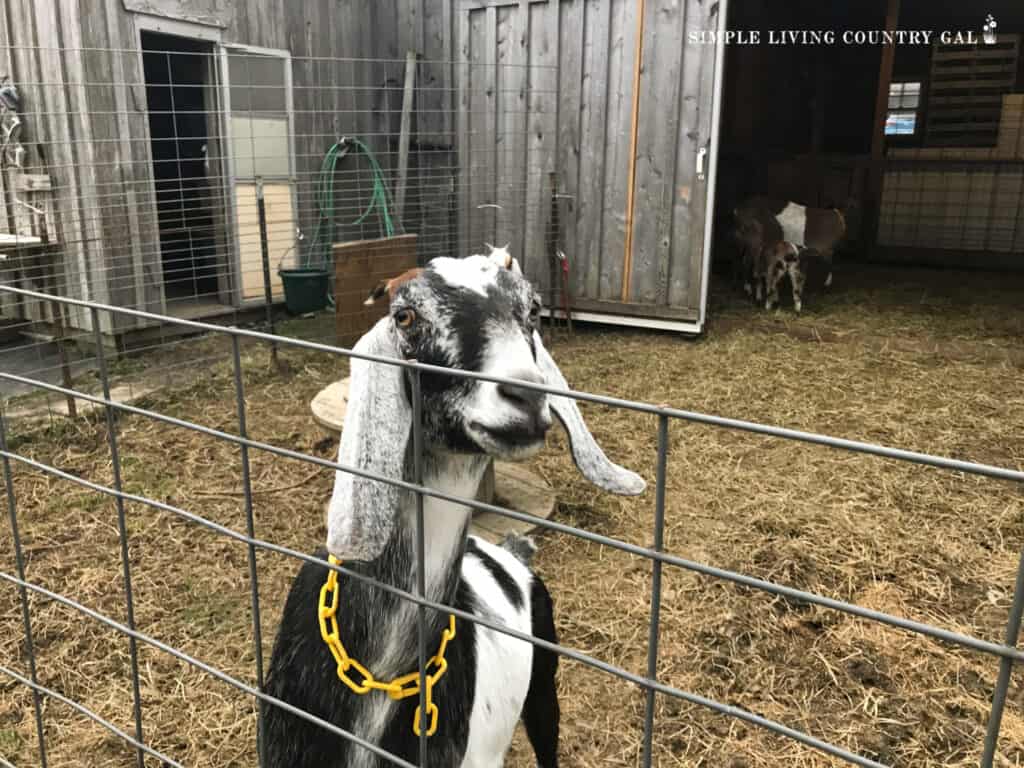 Quarantine New Members
You will want to make sure the new goats are healthy and free from any diseases that could spread to the existing herd.
To minimize stress and potential conflicts during integration, it is also important to quarantine the new goats for at least two, but we have found 30 days to be a better time frame. This quarantine period allows any potential illnesses or diseases to manifest and be addressed before introducing the new goats to the rest of the herd. It also gives them time to adjust to their new environment, develop immunities, and adjust to the new feed and hay.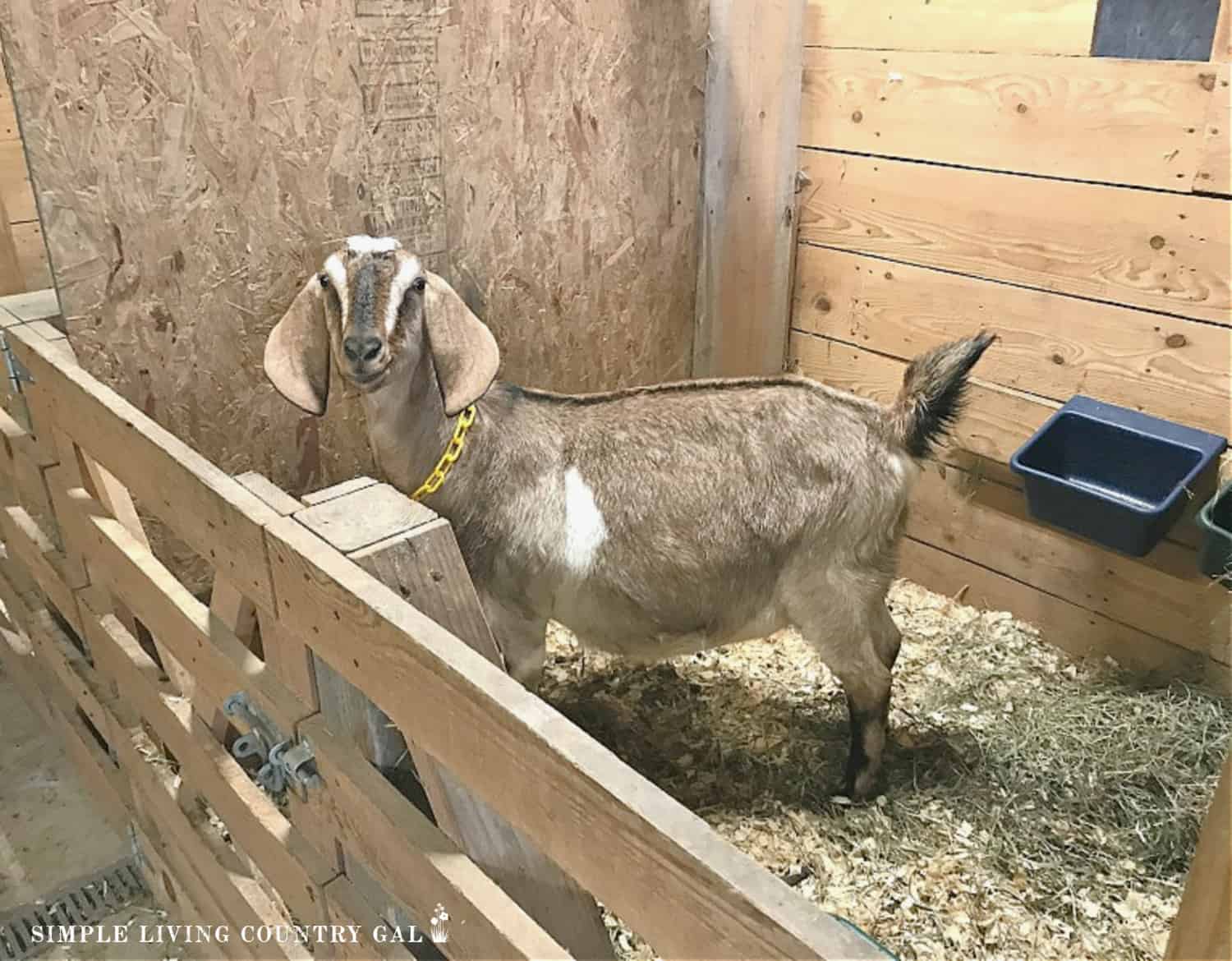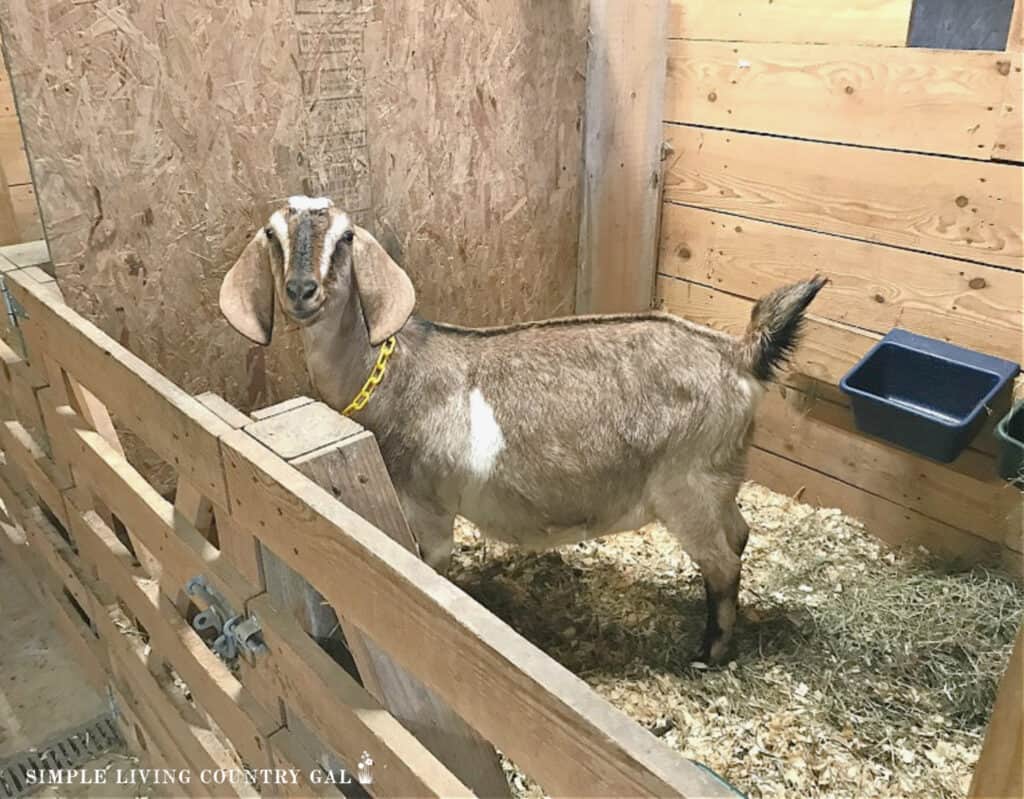 If you have a sick pen or a kidding pen in your barn, you can house your new goats there until they have finished the allotted quarantine time and you are confident they are healthy enough to integrate with the rest of the herd. Use electric fence netting to set up a separate grazing area as well. Again, more caution is always best when adding new animals to existing ones.
Feed Transitioning
When bringing in new goats, it is important to make a gradual transition in their feed. If possible, find out what they were being fed previously and try to replicate that diet for the first few weeks. Then, slowly introduce your preferred feed over time until they are fully transitioned onto your farm's diet.
This gradual process will help prevent any digestive issues or food aversions in the new goats. Remember, their digestive systems are sensitive, and sudden changes in feed can cause major health issues such as bloat or acidosis.
Goat Feeding Supplies:
Sadnyy 10 Pcs Ox Tendon Feeder Pan, 3 Quart Feed Pan Utility Horse Feed Bucket Rubber Dog Bowl Horse Feeder for Cats Dogs Goats Horses Chicken Dust Bath Container Animal Feeding, 10.2 x 3.1 Inch
Little Giant® Plastic Mini Feeder | Fence Feeder | Goat Feeder | Durable & Mountable Bucket for Livestock | Made in USA | 6 Quart | Blue
2 Pack Feed Trough and Waterer Bucket with Clips, for Goat Chicken Duck Sheeple Dog Piglets Deer Goose, Turkeys, Goat Feeder Supplies, 4.5 Quart (Appearance Patent Product)
QVQE Hay Feeder Goat, 18 Gallon Multiple Sided Goat Hay Rack, Heavy Duty Iron Wall Hay Rack for Sheep with Detachable Grain Tray, Effortless Installation in Farm, Yield
VCZONE 2 Packs Goat Hay Feeder Bag, Hay Feeder Bag with 1680D Oxford Cloth Fabric, Hanging Feeder Bag for Horse Sheep Donkeys Cattle (Black)
Monitor for Signs of Stress
During the quarantine period, it is important to monitor the new goats for any signs of stress. This can include weight loss, loss of appetite, diarrhea, or excessive vocalizations. If you notice any of these signs, it may be a sign that the new goats are not adjusting well to their new environment or diet.
Gradual Introductions
When it comes to goats, slow is always the best way to do things. This means gradual introductions tend to work better, and you have a few options to try out.
Shared Fence – Putting new goats in a pasture with a shared fence with the existing herd will allow everyone to smell and acclimate to the other at their own pace. This is our preferred method of introductions, and we have found it works well with any number of goats.
Stagger Introductions – If you have a group of goats, rather than introducing them all at once, overwhelming members of the herd, you can instead stagger the intros, doing just a few at a time. Every few days, bring in a couple more goats until everyone is in one herd.
Remember to always keep a close eye on your herd dynamics during this time and make adjustments as needed. If there are any signs of aggression or bullying, be ready to step in and separate the goats.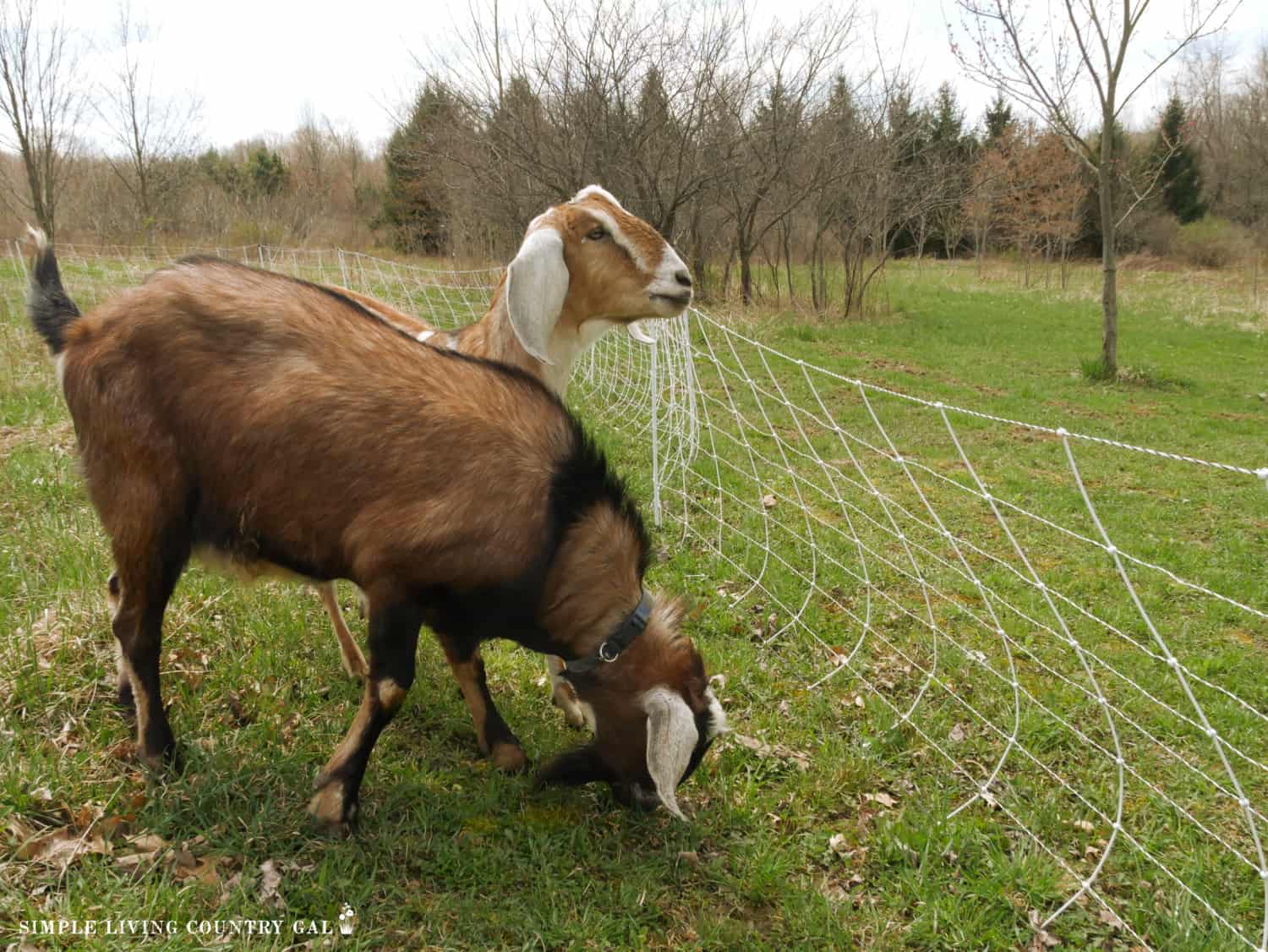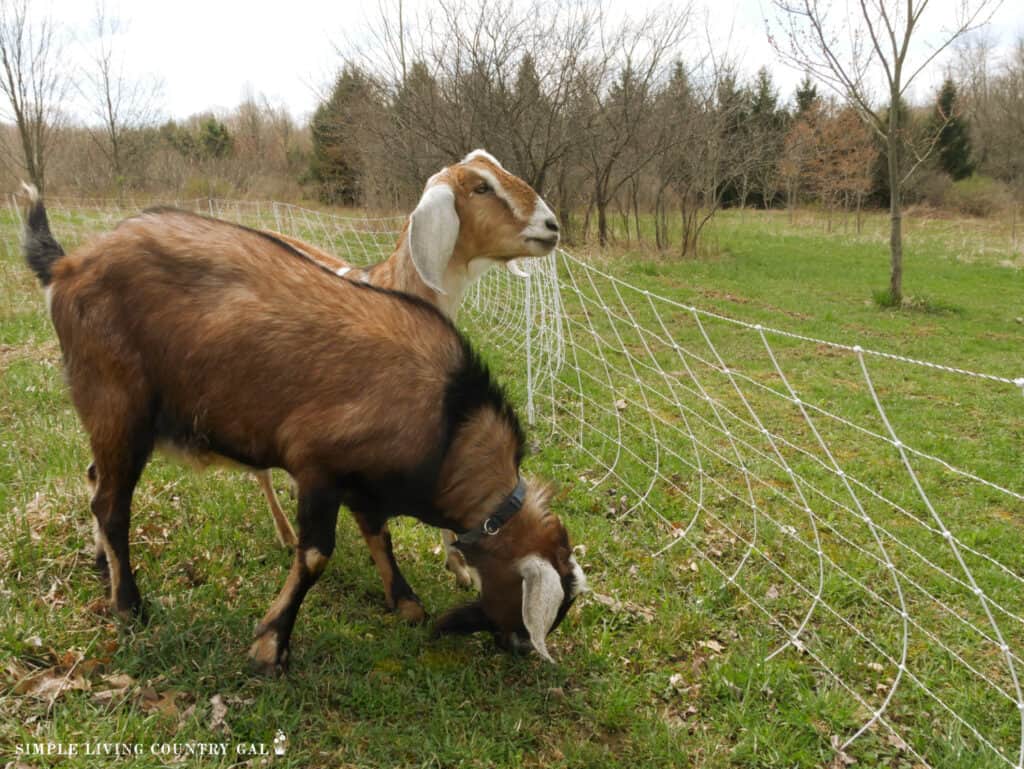 Watch the Herd
It is important to monitor how everyone interacts once they have been integrated. Sometimes, there may be conflicts or dominance issues that show up later and need to be addressed. Keep an eye out for any aggressive behavior and intervene if necessary. If you see any timid goats, you will want to keep track of their health for the first few months. Be sure they are eating, gaining, or maintaining an adequate weight, and are staying with the herd and not standing off on their own.
If you see any signs of stress, you will want to pull any weak goats out to give them time to build up their strength and stamina before trying again.
Is there a better time to integrate new goats?
Introducing new goats during times of stress or change in the herd may not be the best idea. It is important to consider the current dynamics and overall health of your existing herd before bringing in new members.
Some examples of stressful events for goats include weaning, breeding season, or moving to a new location. During these times, it may be better to hold off on integrating new goats until the herd has had time to adjust and settle.
Introducing new goats to your herd may seem like a daunting task, but with proper planning and precautions, it can go smoothly. By quarantining new goats, using gradual introductions, and closely monitoring herd dynamics, you can ensure the health and well-being of your entire herd.
More Goat Care Resources: