how to keep goats in a fence
Having a fence and ensuring it does its job are two different things with goats. If this sounds like you, then I am going to help you with how to keep goats in a fence so they stay safe and only eat what you want them to.
Use this as a guide on how to raise dairy goats in a way that is enjoyable and beneficial to you and your herd.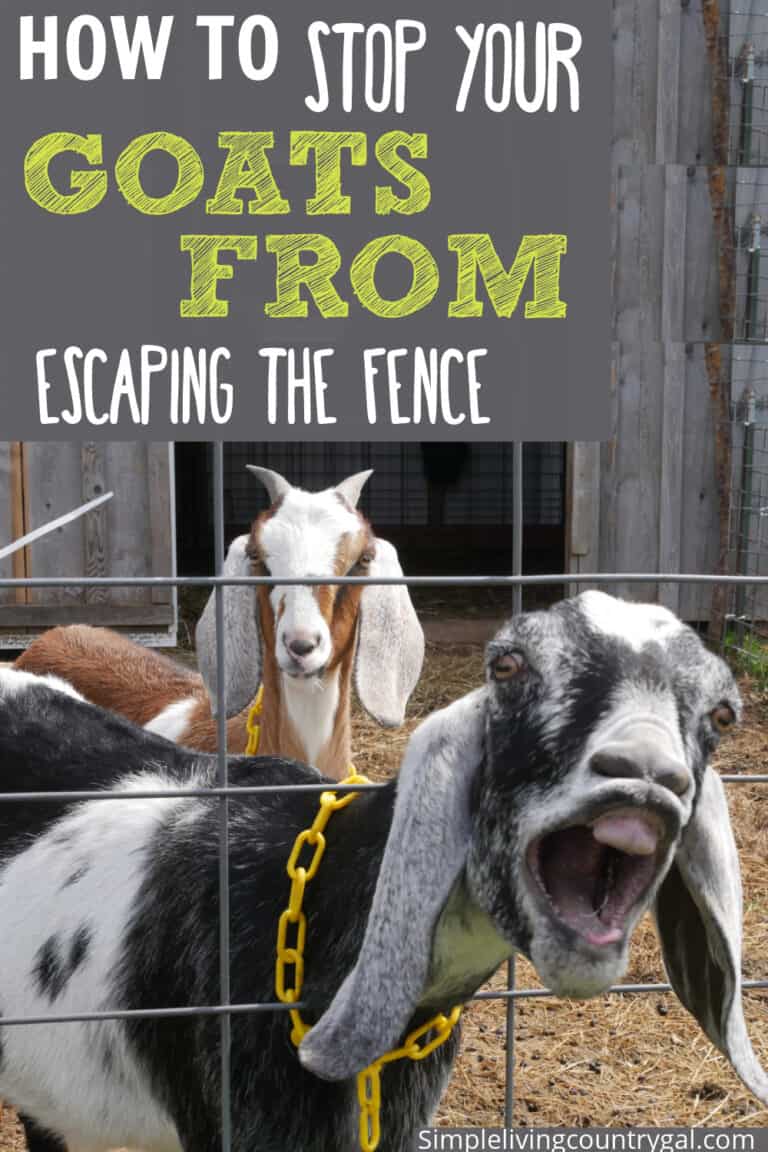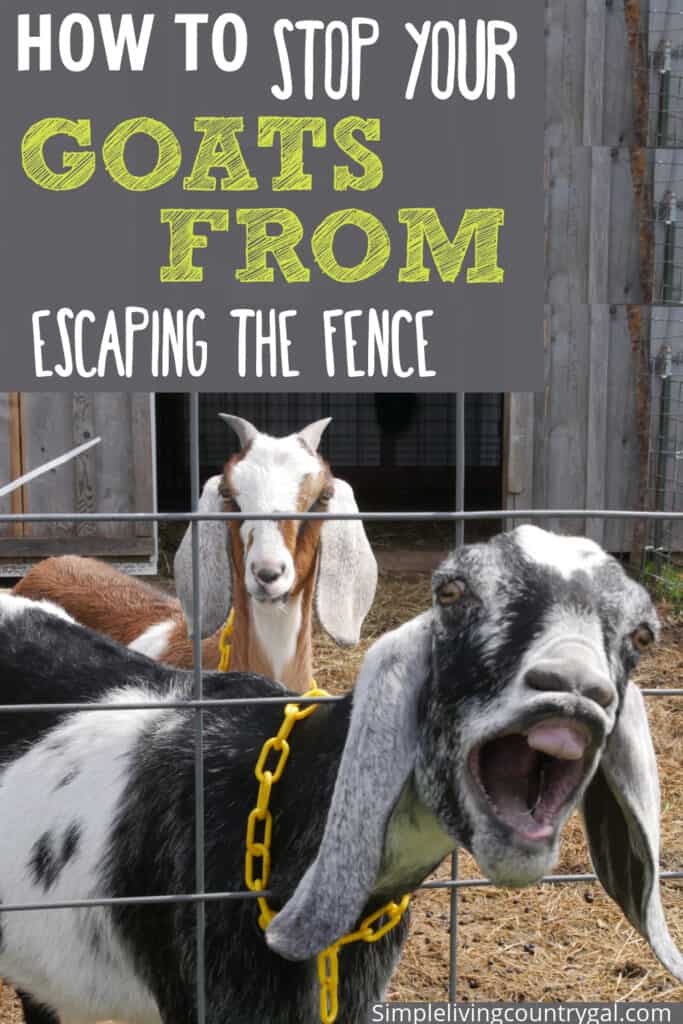 If you are a homesteader or farmer with goats, you know how important it is to keep these animals securely contained. Goats are natural escape artists, and they can be quick to jump, climb, and wiggle their way out of a fence. To keep your goats safe, it is important to choose the right fencing, train your animals to stay put, and offer them plenty of space to roam and graze.
Why Do Goats Try to Escape?
One of the most common reasons for escape attempts is that goats are notoriously curious animals, and a noise, smell, or the site of something new is enough to call them out of their fenced-in area. Another reason may be boredom or having them in an area that is too small. Providing them with toys, platforms, or other things to climb on will help them to stay entertained and content.
How much space do goats need?
Goats need about 200-250 square feet of grazing area in a pasture. If you raise larger breed goats, such as Alpines or Nubians, you will want to have more. If you have smaller goats, them you may need a bit less.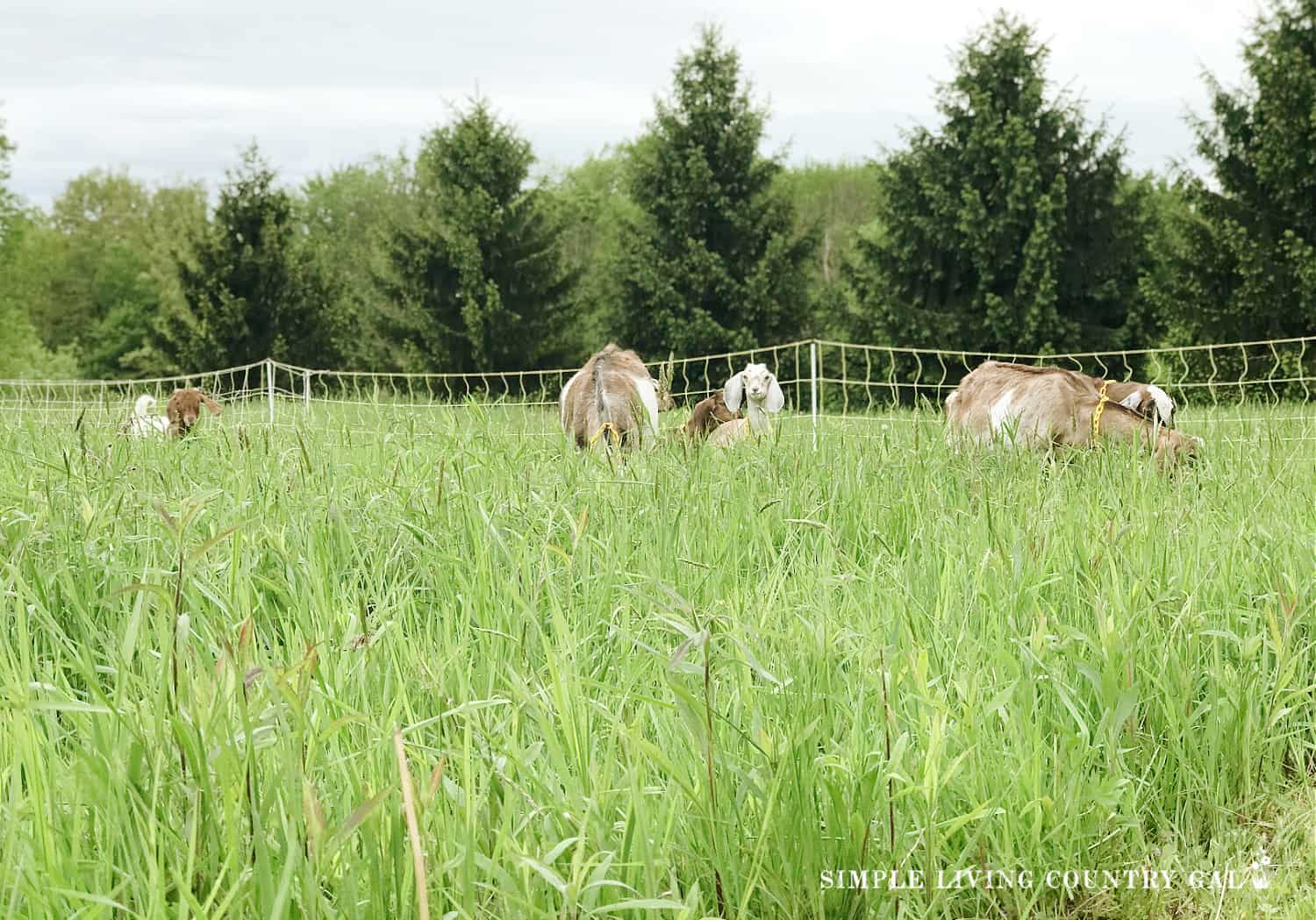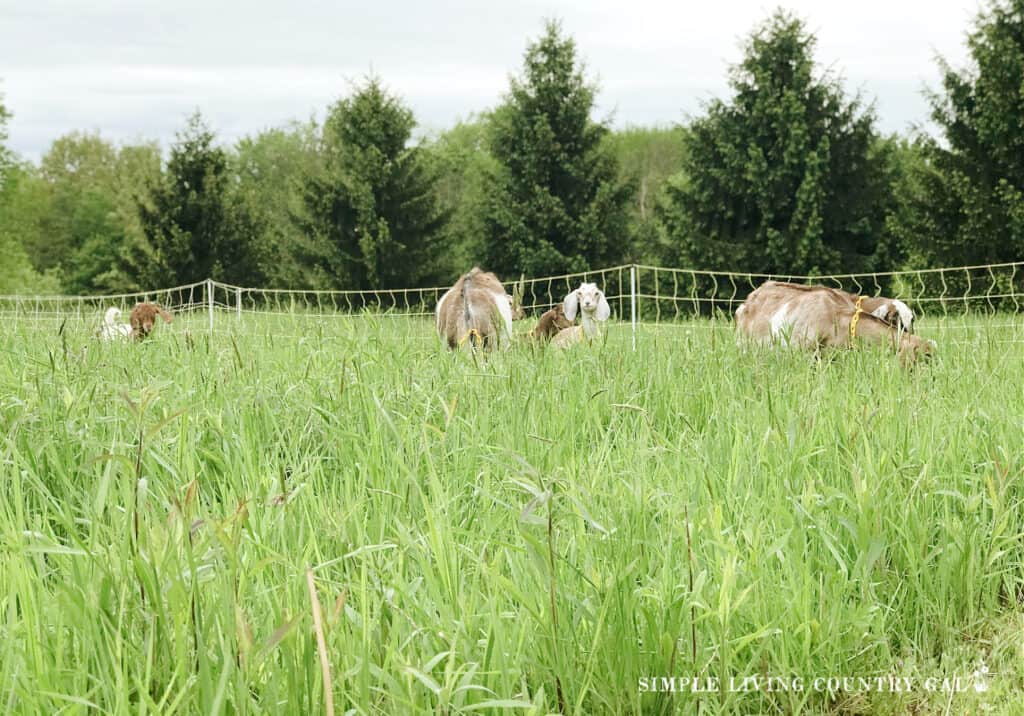 how to keep goats in a fence
Luckily there are a few things you can do to prevent your goats from trying to escape your fenced-in area. Let's look at a few.
Choose the Right Fencing
When it comes to goat fencing, there are several options to choose from, including electric fencing, chainlink, woven fencing, and steel fence panels. Although electric fencing can be a good option for some goat breeds, it may not work for all animals, especially if you are on a tight budget or you have goats that are not well-trained or have a history of jumping out. Chain link or steel fence panels are more durable and sturdier than electric fencing, but they can be cumbersome and challenging to install.
No matter what type of fencing you choose, make sure it is at least four feet high to prevent jumping and has no gaps or holes that a goat can slip through.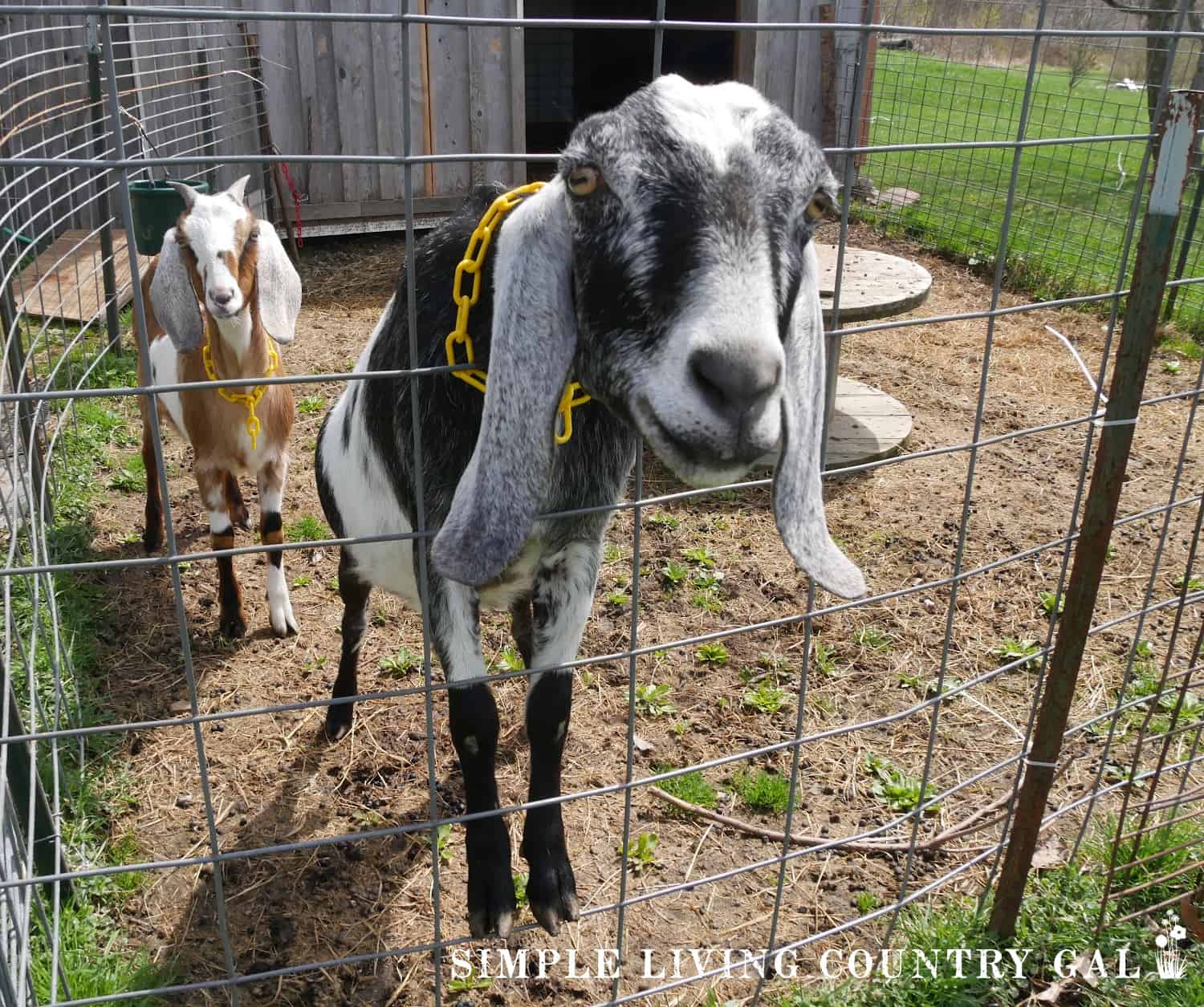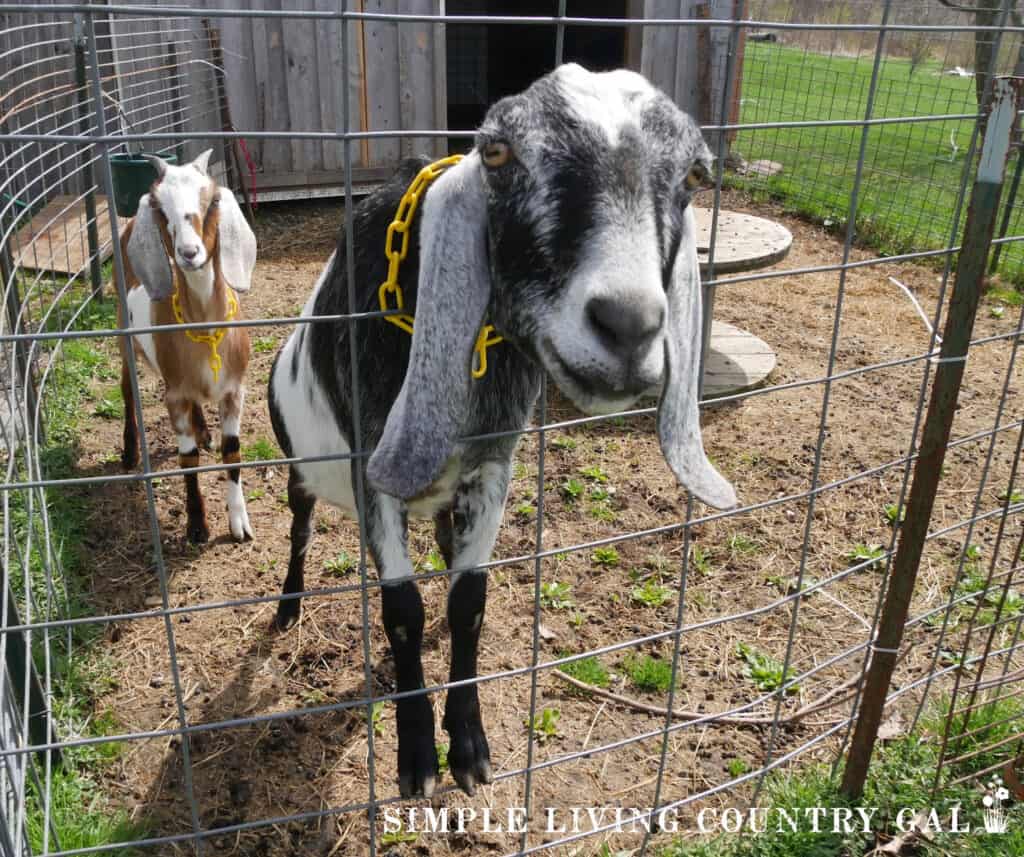 Train Your Goats to stay put
If you do choose to use electric fencing, it's essential to take the time to train your goats to respect the electric charge. Goats are intelligent animals and can learn quickly, but they may need a little help to understand the new boundaries. Start by enclosing a small area with an electric fence netting and supervise your goats closely as they explore. If a goat touches the fence and gets a shock, it will likely avoid the fence in the future.
Over time, you can expand the fenced area until you feel they are ready for your full pasture. I have found over the years of training goats on electric fences that if the herd witnesses another goat getting shocked on the fence, this is usually enough to train everyone in the herd.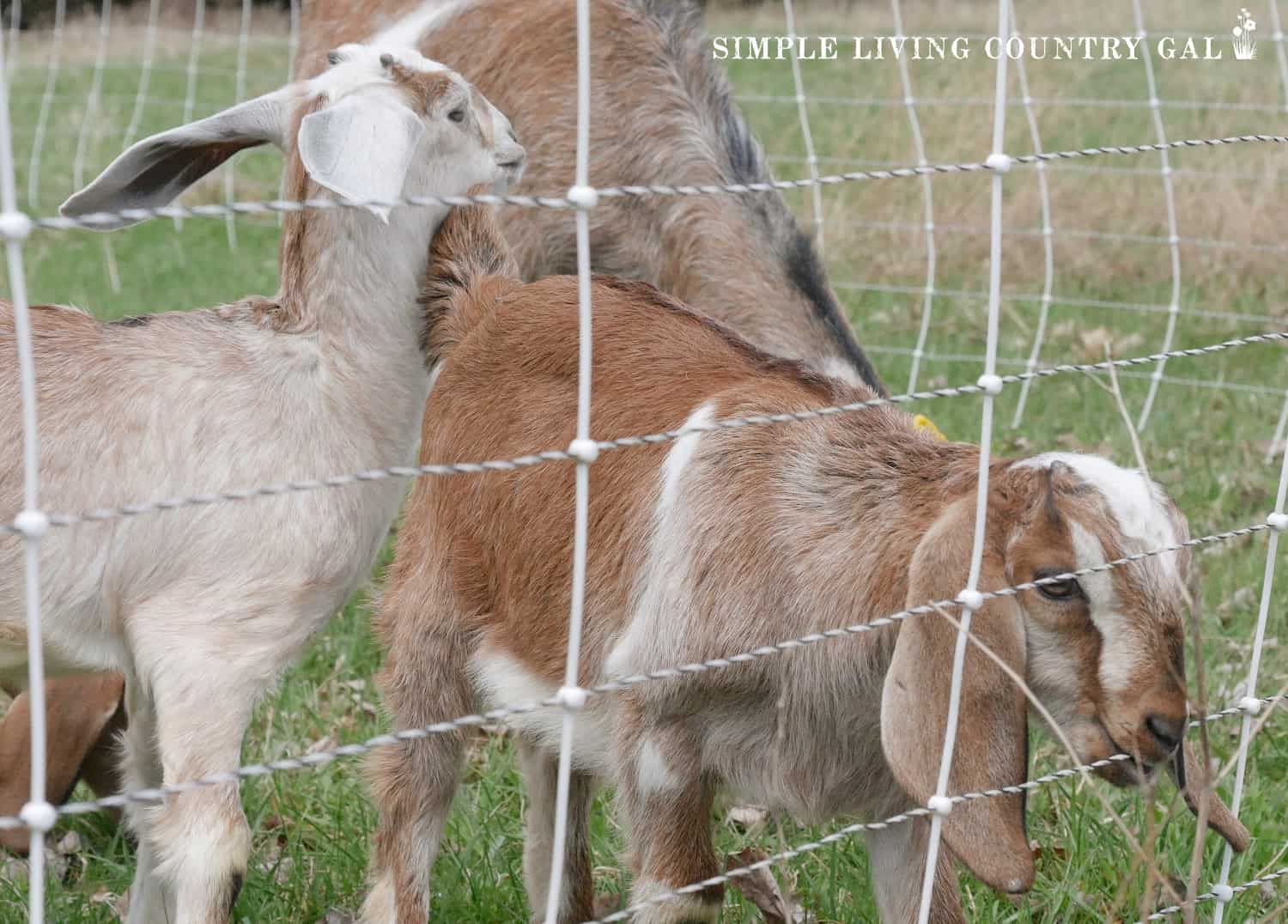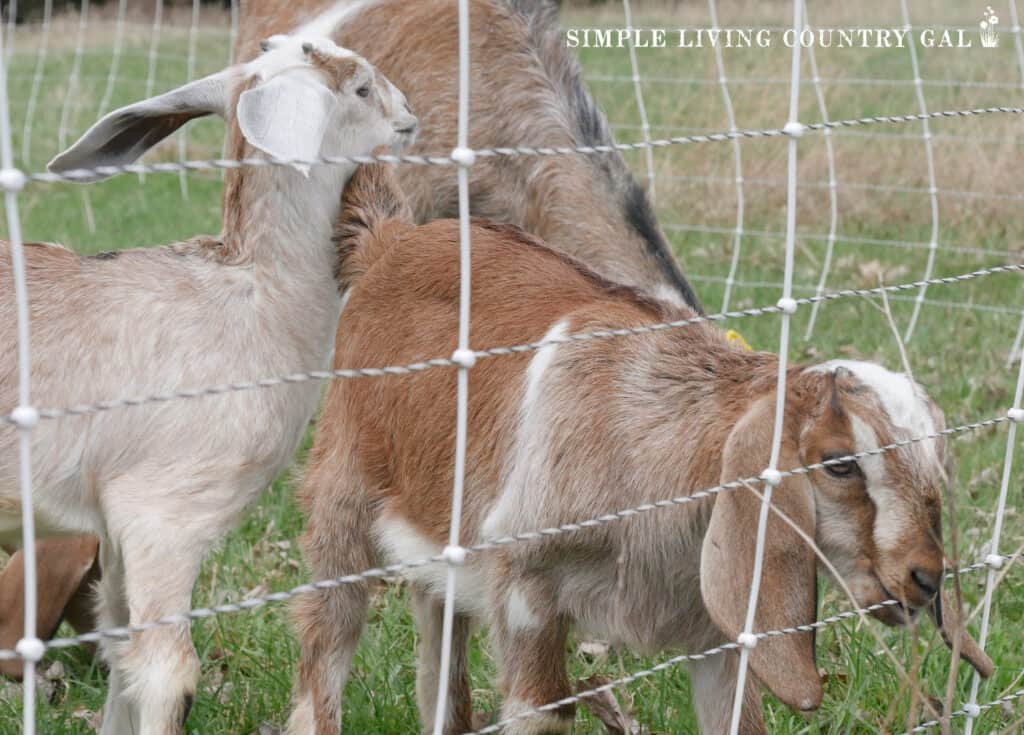 Provide Plenty of Space
Goats need plenty of room to roam and graze. A good rule of thumb is to provide at least 200-250 square feet of space per goat. If you want to practice rotational grazing, you may need even more space to allow for resting periods and regrowth of vegetation.
Besides having enough space for your herd, make sure your goats have access to shelter from the rain, fresh cool water, and shade to give them protection from the hot sun.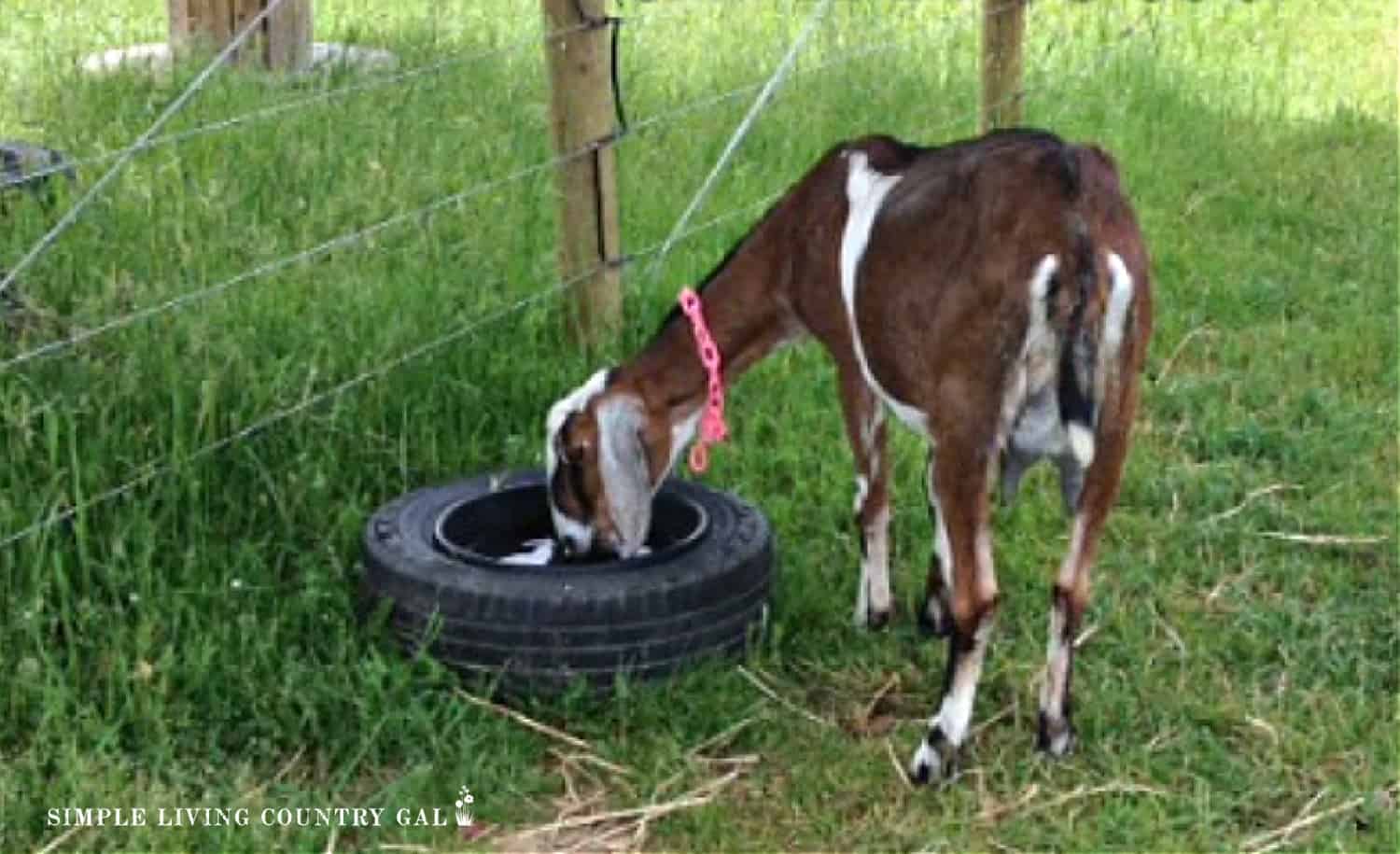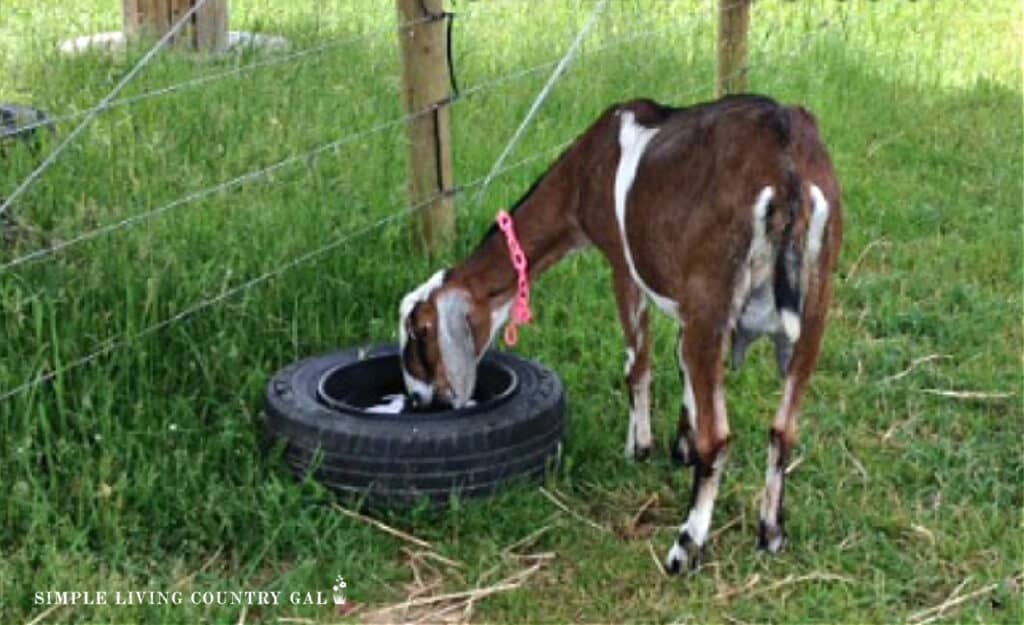 Keep Your Goats from Jumping Out
Besides choosing the right fence, you can take several steps to discourage your goats from jumping out. One tactic is to add a top rail to the fence. You can also add another section of woven steel fence, making it taller or more challenging for your goats to jump over.
Another option is to make sure your goats have plenty of mental and physical stimulation in their pasture area. Provide toys, such as logs, tires, wooden spools, or balls, and offer different types of grazing materials, such as hay, bushes, or trees, to keep your goats engaged and content.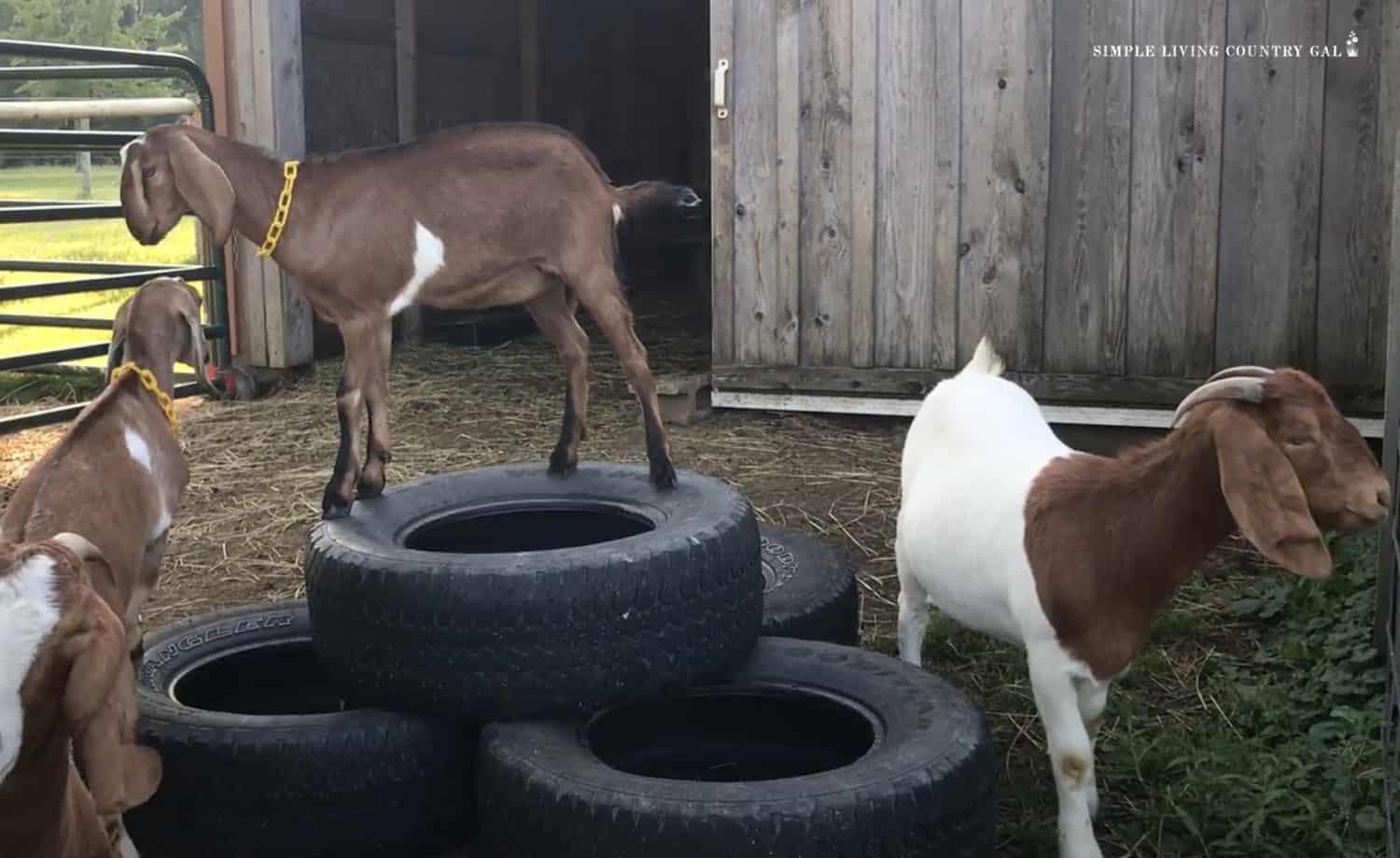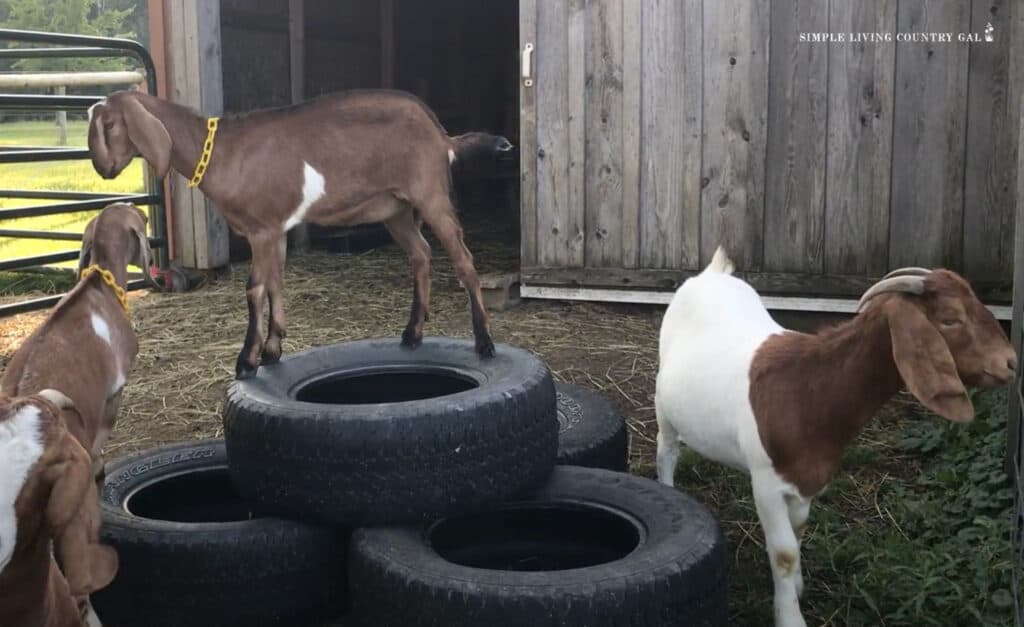 More Goat Resources:
Train Your Goats to Stay Put
To train your goats to stay put, you can use a few different strategies. Start by bribing your goats with treats, such as food or apple slices, when they remain inside the fenced area. You can also train your goats to follow a lead or a whistle so that they become more comfortable staying near you and following your commands. Over time, your goats will learn that staying inside the fenced area is in their best interests and will be less likely to escape.
GREAT RESOURCES FOR RAISING GOATS:
Starkline Premium Electric Sheep & Goat Netting Kit- AC Energizer (9/35/8) for Backyards, Homesteaders, and Livestock Owners
Starkline Electric Netting (42
TMEE Electric Fence Netting Goat Sheep Fencing Livestock Netting Fence with 14 Posts Double Spiked, Portable Mesh for Lambs, Deer, Hogs, Dogs in Backyards, Farms and Ranches, 35.5
Zareba ESP5M-Z Solar Powered Low Impedance Electric Fence Charger – 5 Mile Solar Powered Electric Fence Energizer, Contain Animals and Keep Out Predators,Black
40 Projects for Building Your Backyard Homestead: A Hands-on, Step-by-Step Sustainable-Living Guide (Creative Homeowner) Fences, Chicken Coops, Sheds, Gardening, and More for Becoming Self-Sufficient
Keeping goats safely contained can be a bit of a challenge, but with the right fencing, training, and grazing management, you can create a safe and secure environment for your animals. Remember to choose the right fence for your needs, train your goats to respect the boundaries, provide plenty of space for grazing and resting, and offer mental and physical stimulation to keep your goats happy and engaged. With these tips, you can enjoy the benefits of raising goats without worrying about their safety or escape.
More Goat Fence Resources