If you want a healthy herd of goats, feeding them in them well is a good place to start. Start to implement a good dairy goat diet that you can then tweak in each season.
How to Raise Dairy Goats that are healthy and sturdy enough to handle the weather, breeding, kidding, milk production, and more.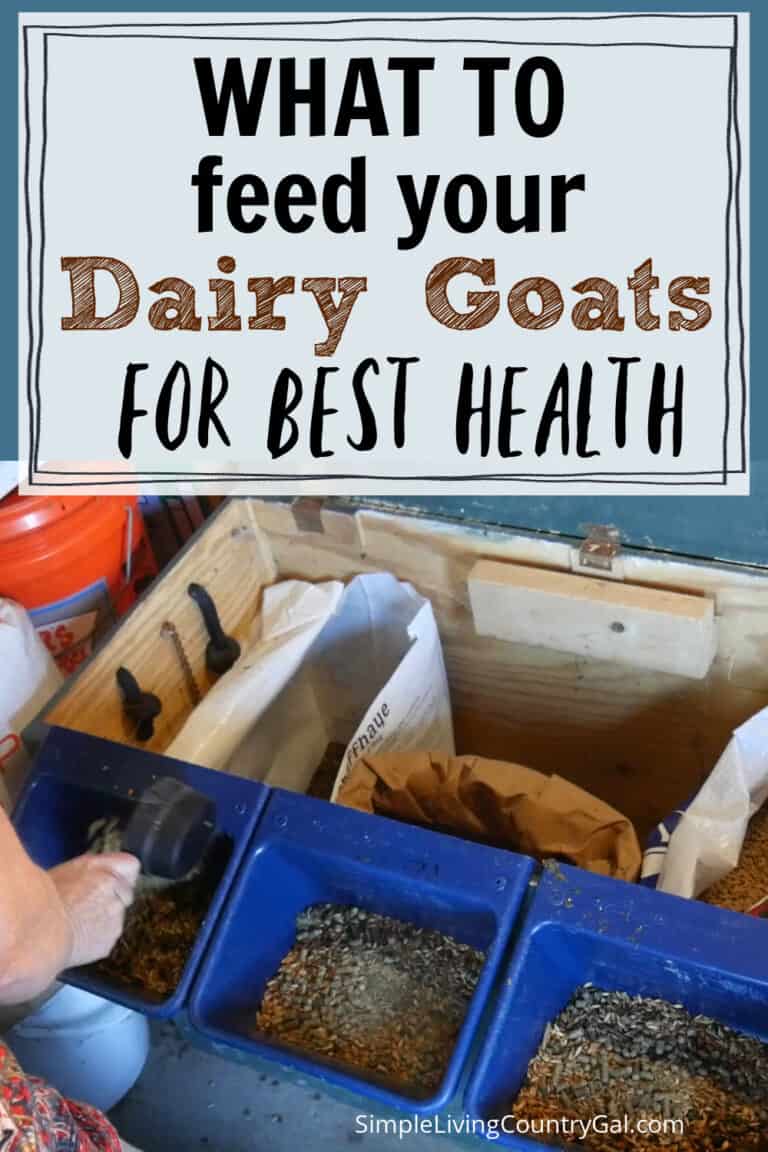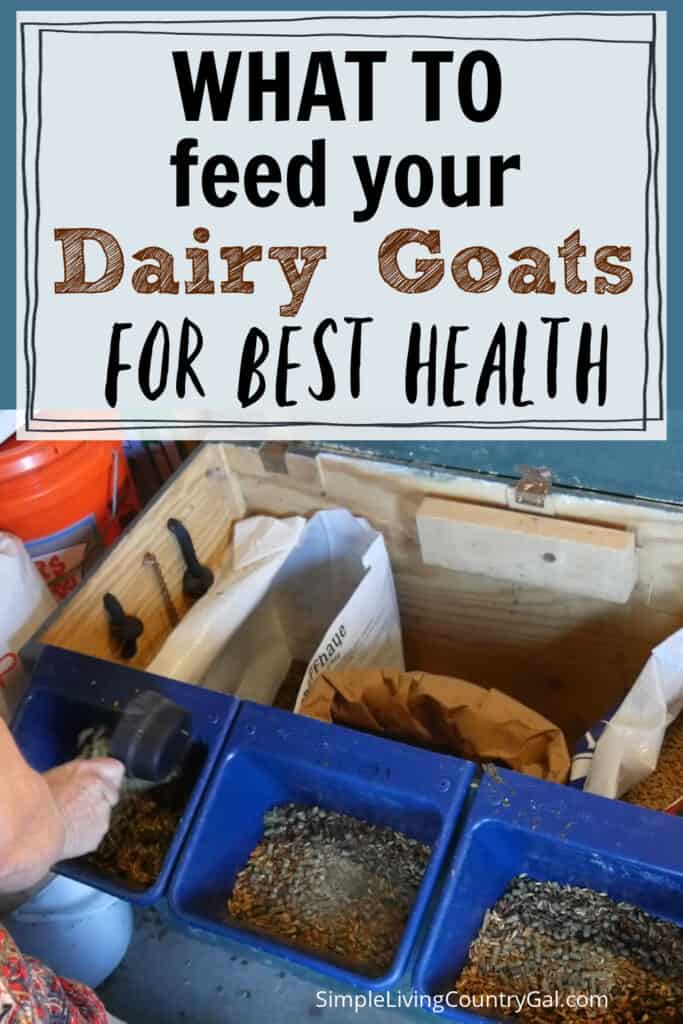 If you have dairy goats, doing what you can to keep the milk flowing is always swimming at the back of our mind. One of the best ways is to create a nutritional feeding program where your herd can thrive. Dietary requirements can vary depending on age, production level, the quality of your soil, and general health needs. Knowing which grains are best, the proper supplements that may be necessary for optimal digestion and nutrition, minerals to add in small quantities, plus incorporating a worming regime – all these contribute towards successful goat-keeping. We'll provide am overview on feeding your dairy goats in order to keep them healthy and contented.
Why a Dairy Goat Diet is Important for Herd Health
A healthy dairy goat diet is important for a number of reasons. Firstly, it ensures that your goats are getting enough calories and protein to stay nourished and produce high-quality milk. Secondly, the right diet will also help keep their immune systems strong, helping them to fight off any illnesses or parasites they may come across. Finally, having a nutritious diet helps the general well-being of your goats, enabling them to enjoy life in the pasture and stay active.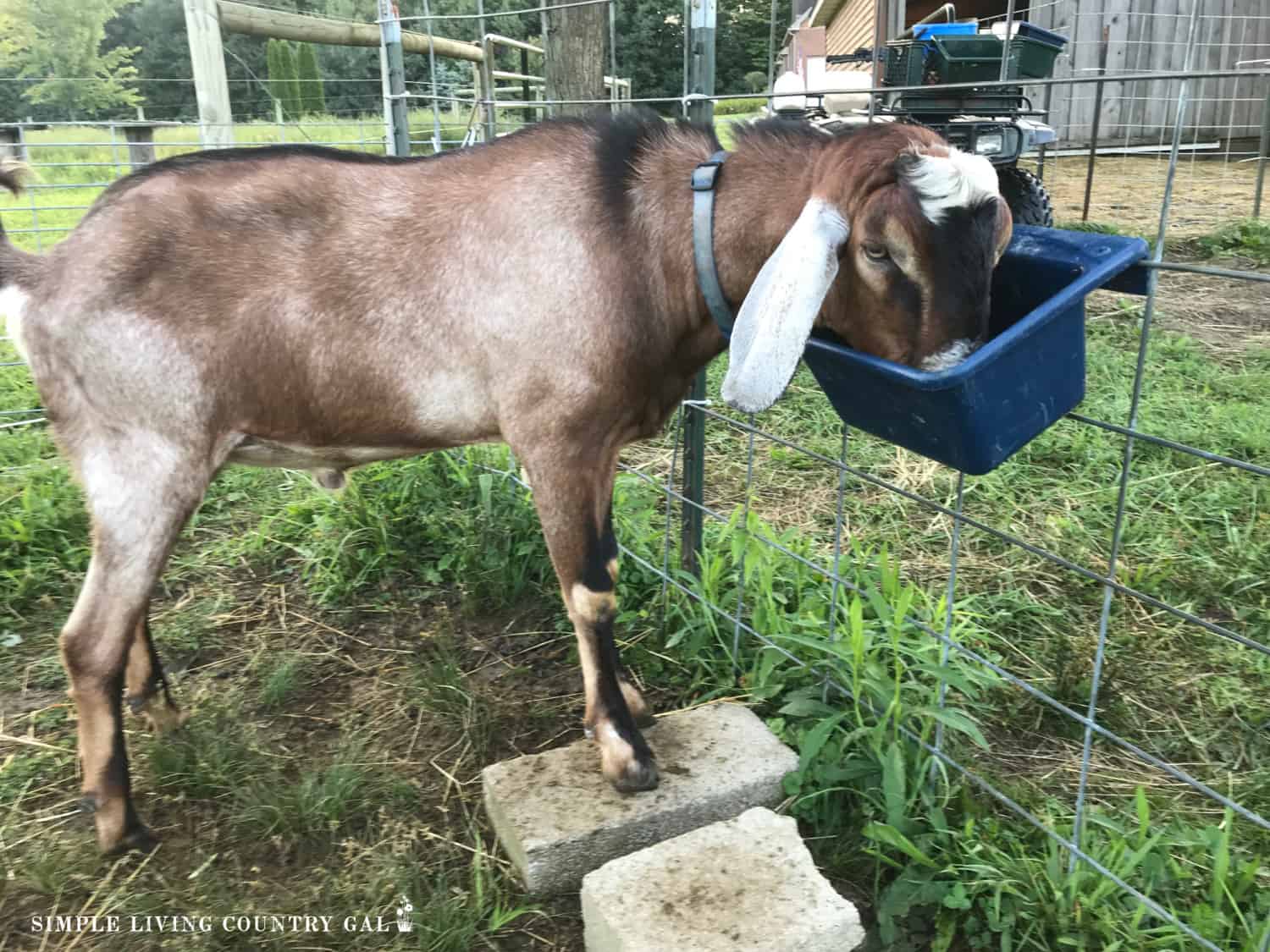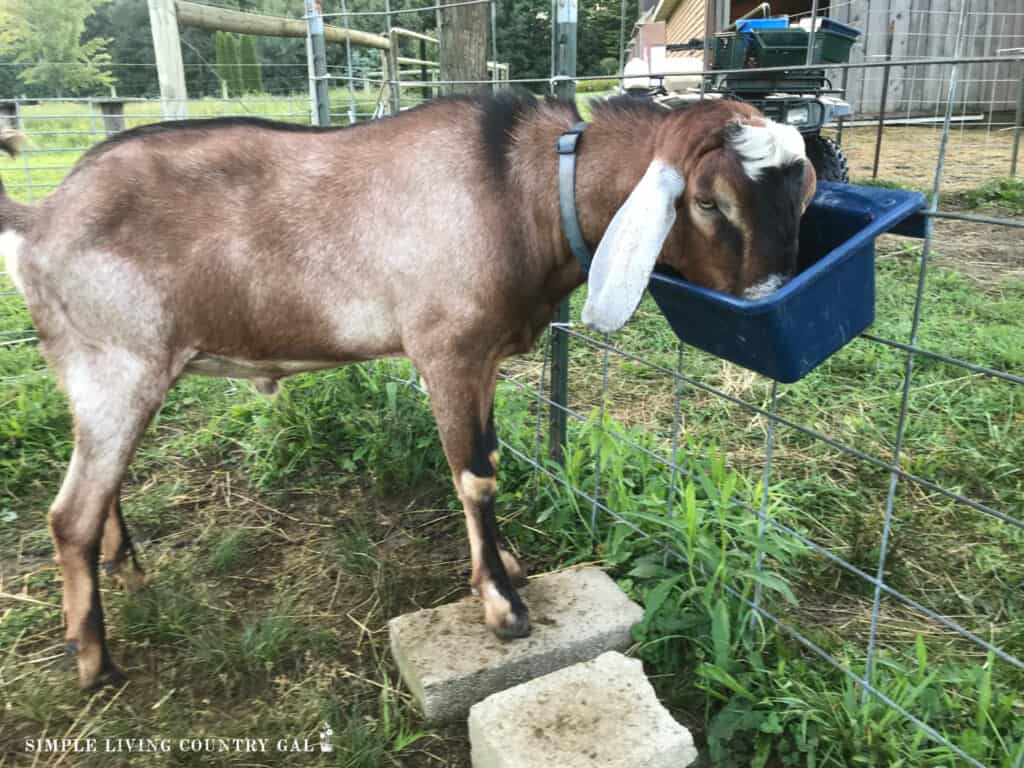 Do goats need grain in their diet?
Generally speaking, grains should only make up a small portion (around 10%) of your dairy goat's diet. If they are on pasture, the majority of their feed should come from grasses and forage crops. However, during the winter when there is less available in the fields, adding in some grain can provide more nutrients that might otherwise be lacking.
Which Ingredients Should You Include in Your Dairy Goat Diet?
The first step in creating a good diet for your goats is to understand which ingredients you should include. Generally speaking, a majority of what your goats eat should be hay or pasture. You can read more on what goats eat for pasture here.
For milking goats, kids, or does that are breeding, you will want to include more nutrition such as alfalfa, grains, and minerals for optimal digestion. Additionally, depending on your goats' age and production level, you may also need to add supplements such as vitamins, minerals, or protein.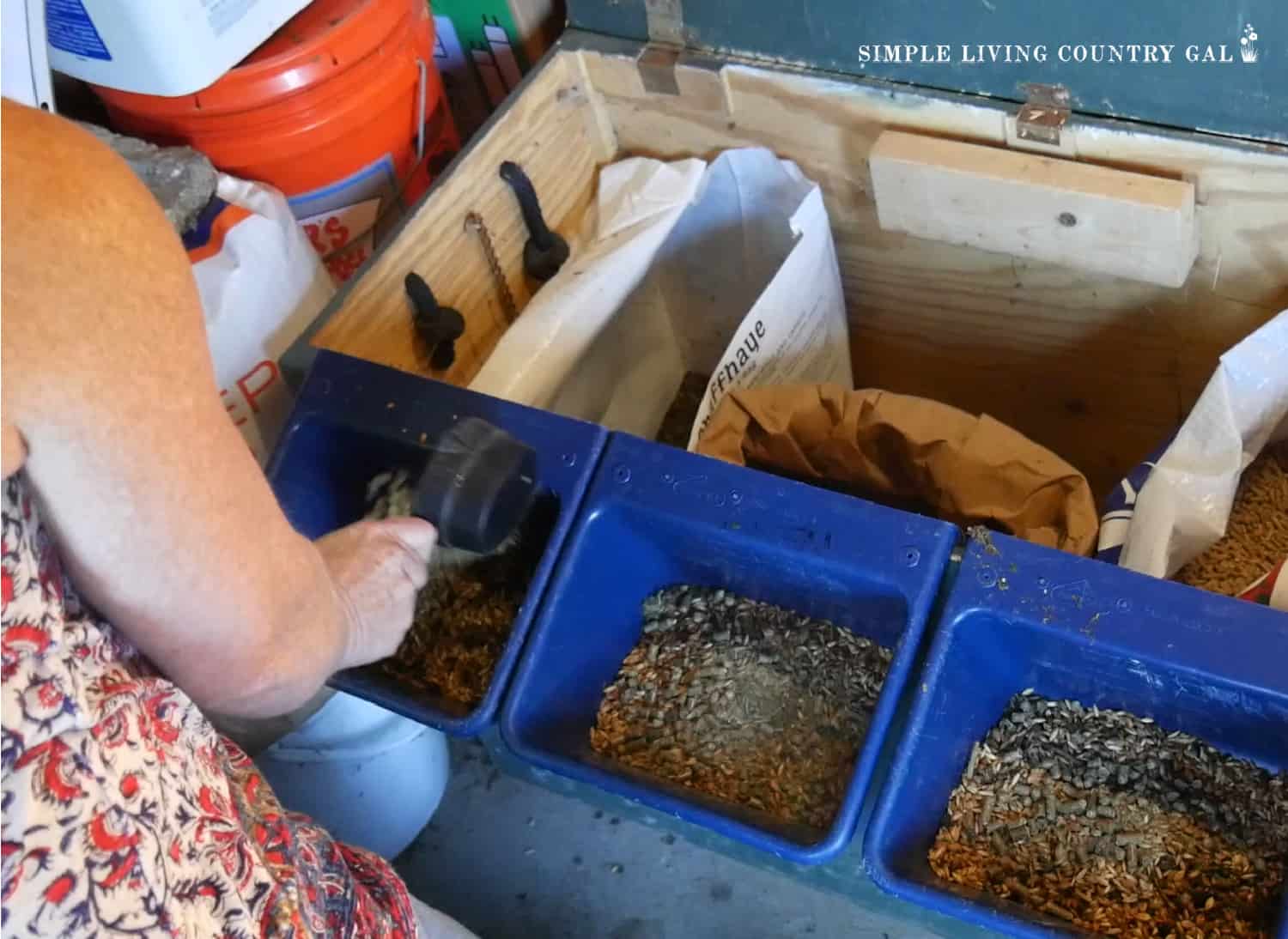 Grain
Grains are a good option to consider for your goat's diet as they provide an important source of energy and protein. The type of grain you feed your goats will depend on a few key factors.
What is their age? Younger goats may require a higher-protein diet with medicinal additives to help ward off worms such as coccidia.
Are they milking? Goats in milk burn a lot of calories, and grain can help them to stay more steady with their weight and energy. They may need a more substantial proportion of carbohydrates
What is their overall health? If your goat struggles with parasites or is frequently ill, you can tailor a diet of grain to help boost their immune systems.
What is the season? In the summertime, goats may be able to get all their nutritional needs met in forage and hay. But during winter months, grains can help provide necessary nutrients that might otherwise be lacking.
Overall, grains are a great addition to a goat's diet as they provide important energy, protein, and carbohydrates. It's important to tailor the type of grain you feed your goats depending on their age, health, and production level.
Treats
Goats love treats! But it's important to make sure that whatever you give them is healthy. Some great treat options include apples, carrots, squash, pumpkins, alfalfa pellets, hay cubes, and bananas with the peels. All of these treats provide essential vitamins and minerals that can help boost overall health.
It's also important to remember that treats should make up no more than 10% of your goat's total diet, as too many can lead to digestive issues or weight gain. Additionally, some goats may be able to eat certain foods that others cannot, so be sure to monitor your goats closely when introducing any type of treat.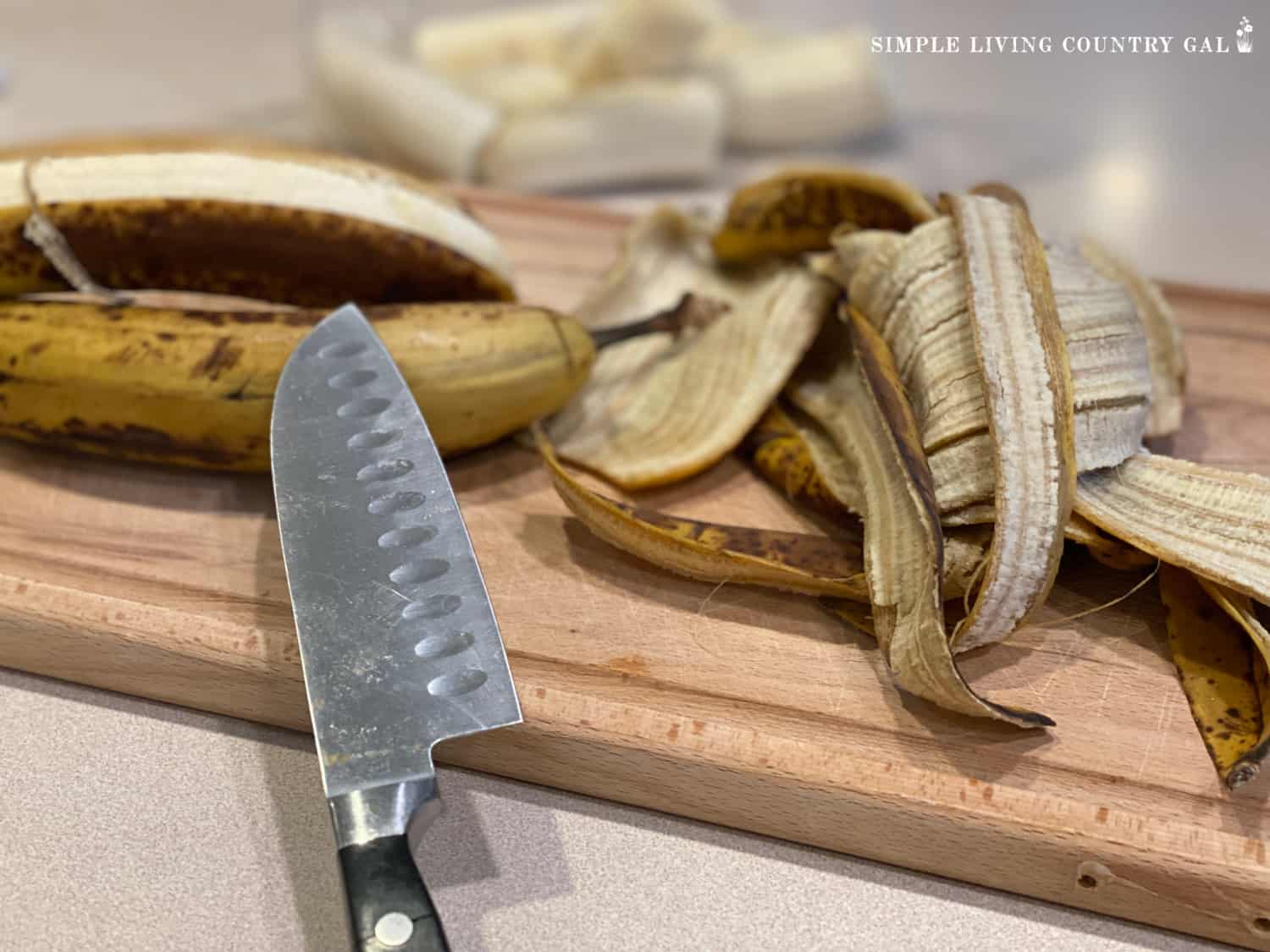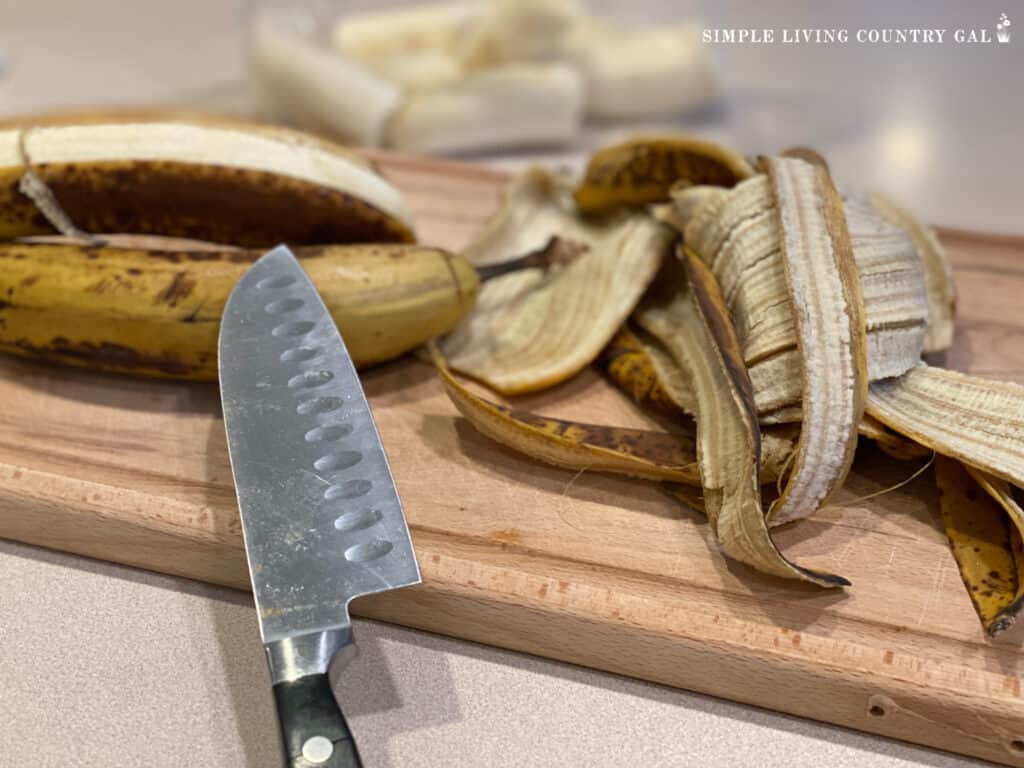 Supplements
In addition to the main ingredients, it is also important to provide supplements such as vitamins, minerals, and protein. These supplements help to ensure that your goats are getting all the essential nutrients they need for optimal health. For example, calcium and phosphorus can be added to the diet if needed, while higher-protein feeds may be given to lactating or young goats. Certain breeds may also require special supplements to help with their specific nutritional needs.
Know your soil
It is important to know what the soil in your area is lacking. Not just the soil in your own backyard but the entire area. For example, we live in an area that is deficient in selenium, and that means adding selenium to their diet is important for their overall health.
Minerals
Minerals are an essential part of a dairy goat diet, as they help to promote proper digestion and nutrient absorption. Common minerals that should be included in a dairy goat diet include:
Copper
Zinc
Cobalt
Iodine
These can be added in the form of trace mineral blocks or loose minerals, both of which should be available at your local feed store.
Contact your local vet or extension office for questions regarding the quality of the soil in your area, what minerals you should feed your goats and other nutritional requirements.
Minerals for Goats:
Purina | Goat Mineral Supplement for All Types and Lifestages | 25 Pound (25 lb) Bag
Manna Pro Goat Mineral Supplement – Made with Vitamins & Minerals to Support Growth & Development – Contains Ammonium Chloride – Microbial Blend for Digestion – 8 lbs
Purina | Goat Mineral Supplement Block for All Types and Lifestages | 33 Pound (33 lb.) Block
Manna Pro Goat Treats – Made with Oatmeal – Daily Goat Treats – Licorice Flavor – 6 Pounds of Goat Treats
How Much to Feed a Dairy Goat and How Often
A feeding routine of 1-2 times a day is good for dairy goats and young kids. If you are milking your goats, feeding them in the milk stand is a great way to keep them distracted while you are milking.
For the quantity, adult dairy goats in milk should receive about 3-5% of their body weight in dry feed per day. If you feed twice daily, you can divide this number in half. Remember, grain should only be a percentage of their daily feed, with pasture and hay the biggest part.
Should you feed bucks and wethers grain?
In most cases, no. Bucks and wethers can get by on good hay and pasture forage. However, if you have a buckling that will be used in a breeding program, grain should be offered to give him an extra energy boost. Giving grain to bucks or wethers can lead to urinary calculi and is something to keep in mind and watch out for.
Hay and Pasture
Every day, dairy goats need to have access to hay or pasture that consists of alfalfa, grasses, and/or browse. This is essential for goats because it gives them the nutrition they need as well as roughage for their rumen to work efficiently.
In the warmer months, goats only need to have access to pasture to fulfill their roughage needs. In the winter months, you will need to supplement daily with good-quality hay.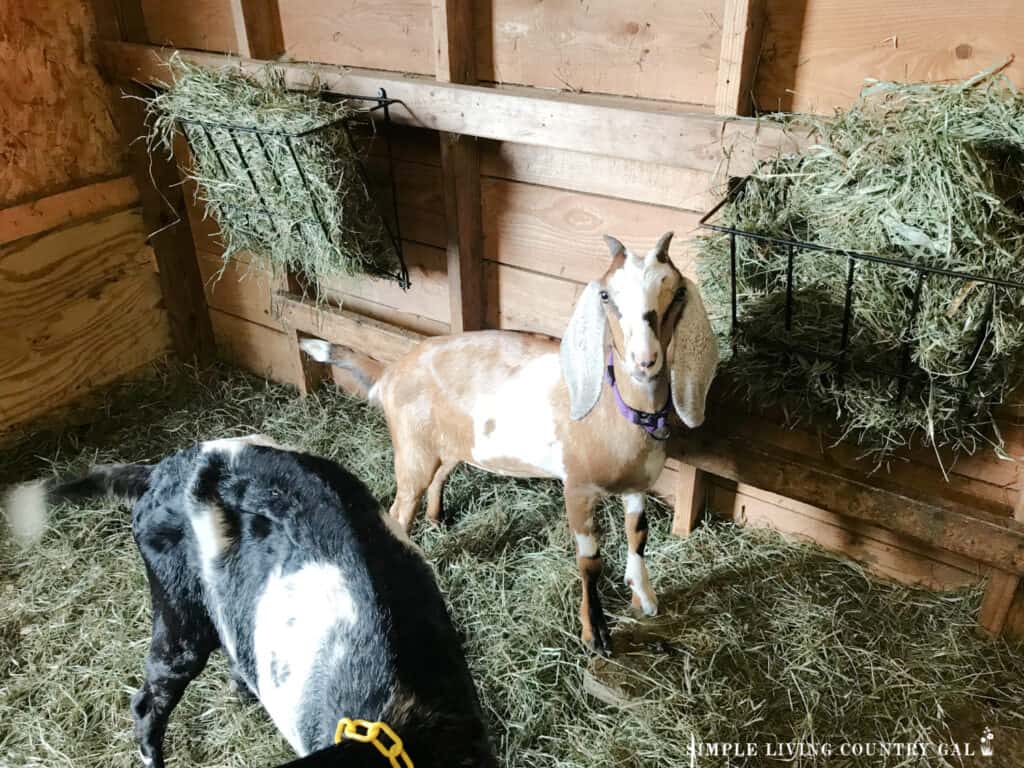 Additional Dietary Considerations for Dairy Goats
Goats are ruminants, meaning they have a four-chambered stomach and rely on fermentation to aid in the digestion of their food. It's important to ensure that your goats have access to a balanced diet high in fiber and includes plenty of roughage like hay or pasture forage. This type of diet can help keep their digestive system functioning properly and reduce the risk of bloat or other digestive disorders.
The Significance of a Worming Regime for Dairy Goats
In addition to maintaining a balanced diet, it's important to keep your goats on a regular deworming schedule as well. Goats are susceptible to various types of internal parasites, so keeping up with regular deworming can help reduce the risk of infection. Many goat owners use a combination of chemical and natural dewormers in order to ensure that their herd remains in optimal health.
Ultimately, keeping your dairy goats healthy and happy is all about providing them with the right nutrition. Whether you opt for a commercial feed or take a more natural approach, it's important to ensure their diet is balanced and contains plenty of fiber-rich roughage. Additionally, an effective deworming regime can help reduce the risk of internal parasites and keep your goats in top shape. With these practices, you'll be well on your way to having a happy, healthy herd of goats.
More on Goat Nutrition: