How to Train a Goat to Come When Called
Teaching livestock a few basic skills can make it easier to raise them, this article on how to train a goat to come when called is a basic skill all your animals should know. This one tip can speed up chore time or help when closing up your goats at night.
How to raise dairy goats that listen and return to the barn when you call them.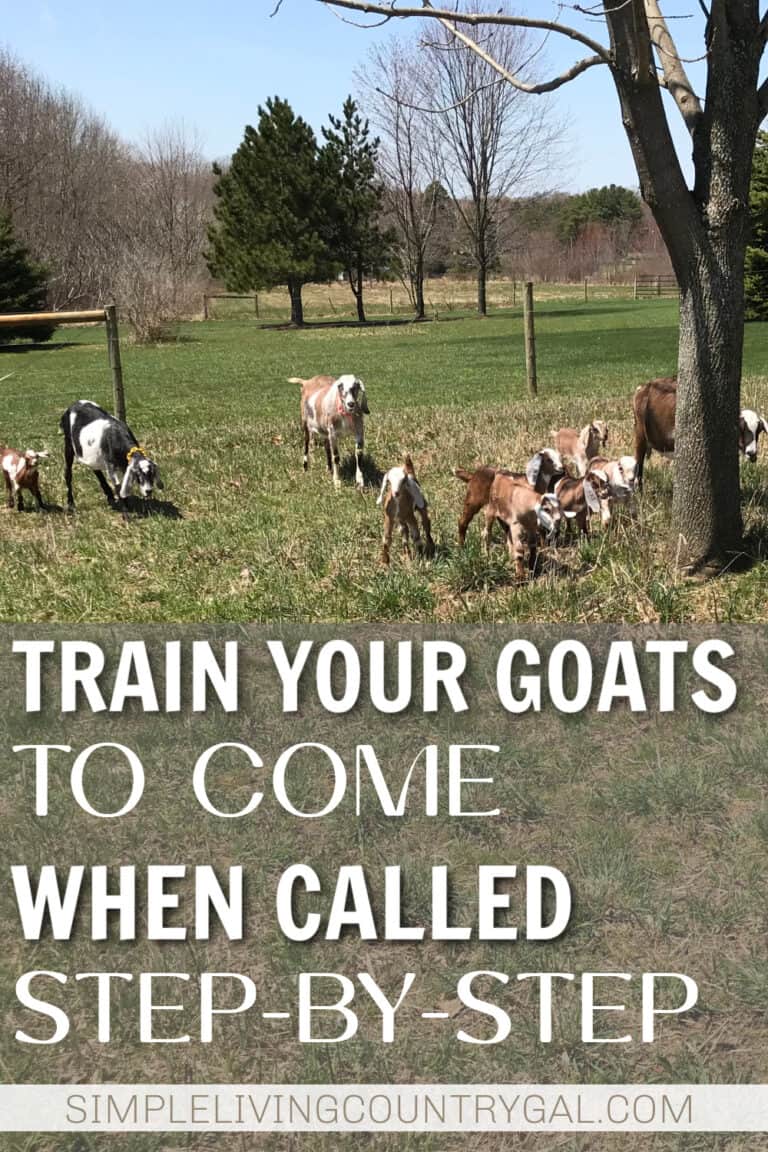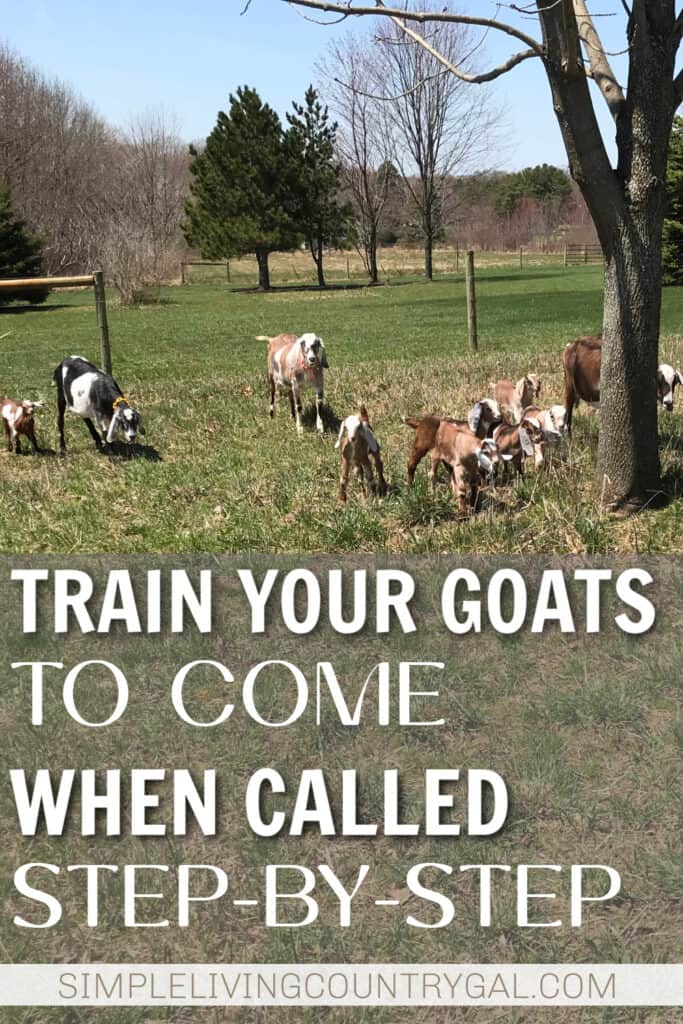 Training a goat to come when called is an essential skill for any goat owner. Not only does it make tasks like rounding up and putting them away at night much easier, but it also strengthens the bond between you and your goats. In this article, we'll go over the steps to teach your goats how to come when called using simple yet effective methods. With a little patience and consistency, you'll have your goats responding to their names in no time.
Why is training a goat to come when called important?
Apart from the practical benefits mentioned above, there are several other reasons why it's essential to train your goats to come when called.
#1. Safety
Goats can be curious and easily distracted animals, which can lead them to wander off or get into trouble if left unattended. By teaching them to come when called, you can quickly get their attention and guide them back to safety.
#2. Convenience
As a goat owner, you'll have many tasks throughout the day that involve your goats. If they are trained to come when called, it saves you time and energy trying to chase them down or herd them back to their designated area. This is especially true if you have a large pasture and want the goats back to the barn.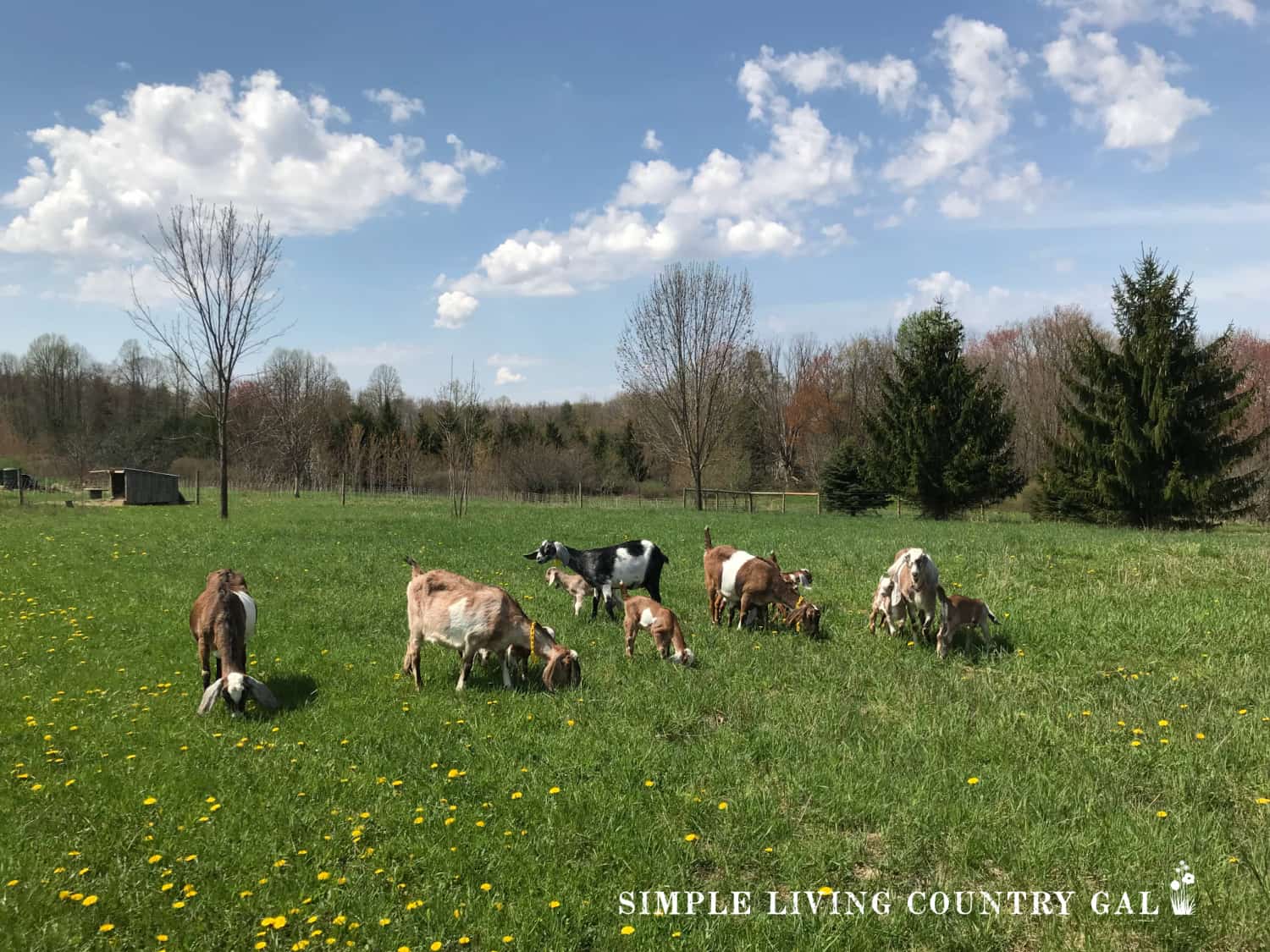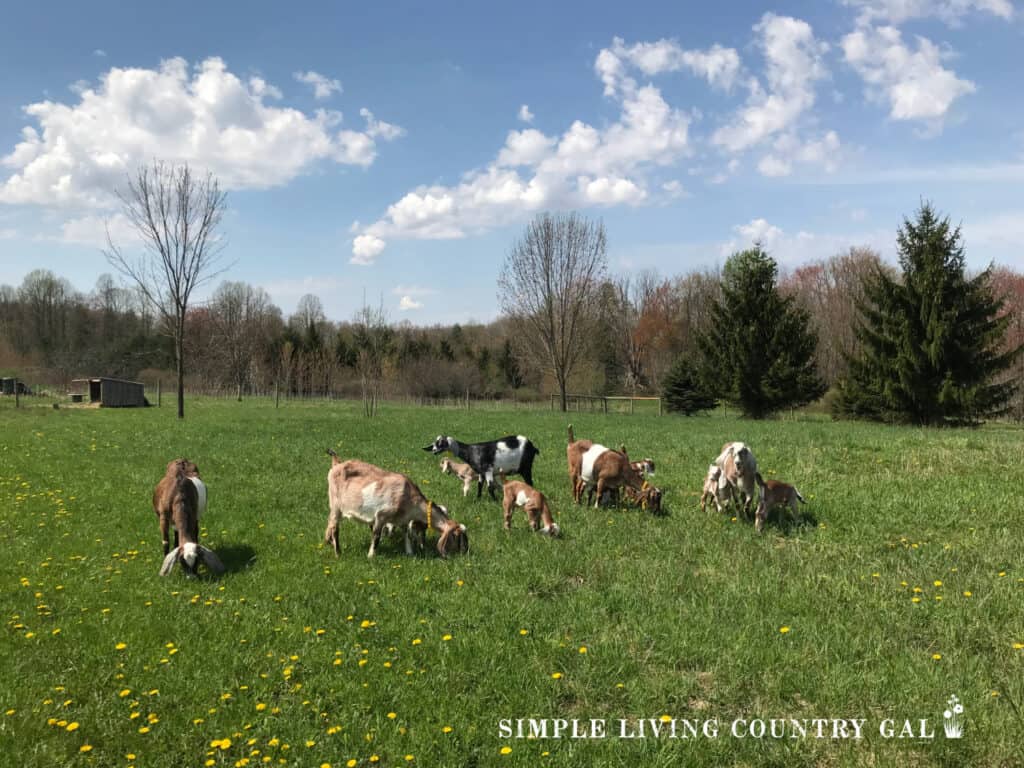 #3. Strengthening the bond
Training your goats to come when called also helps build trust between you and your animals. Goats are social creatures, and by responding to their names, they feel more connected to you as their caregiver.
#4. Escape Artists
If you have goats that tend to get out often, training them to answer your call will get them back home quickly and hopefully before they do any damage to your or your neighbor's yard.
How to train a goat to come when called
Luckily, training a goat is relatively easy, mainly because they are very food-motivated. This means they will do whatever they need to for feed, a treat, or a snack. Follow these steps to train your goat to come when called:
#1. Start in a small enclosed area, such as a pen or fenced-in yard.
#2. Say the goat's name or a cue word for the entire herd and immediately offer them a treat or feed them. This will help them to associate their name or the word you are using with something positive. Our goats love banana peels and will do just about anything we ask to get them!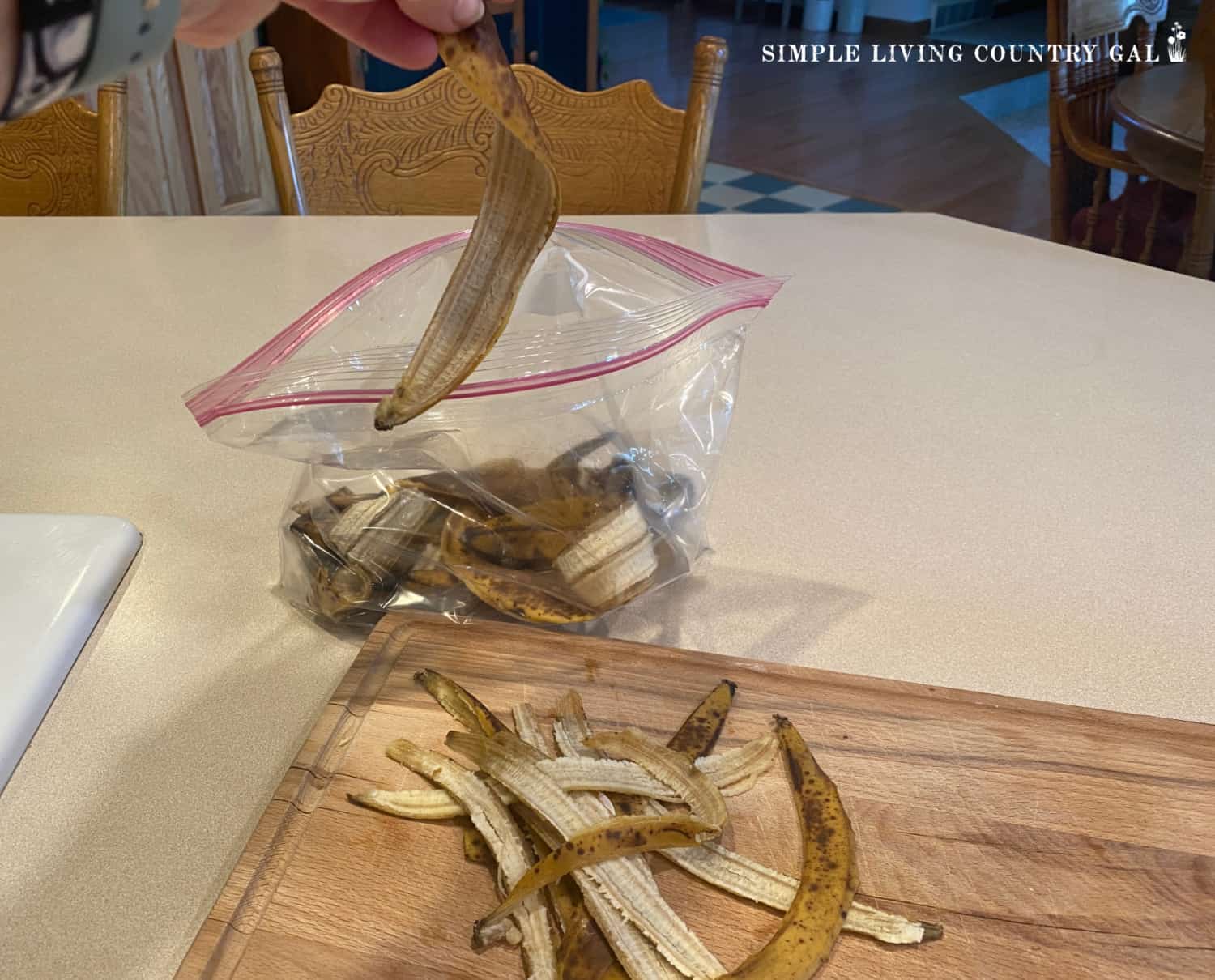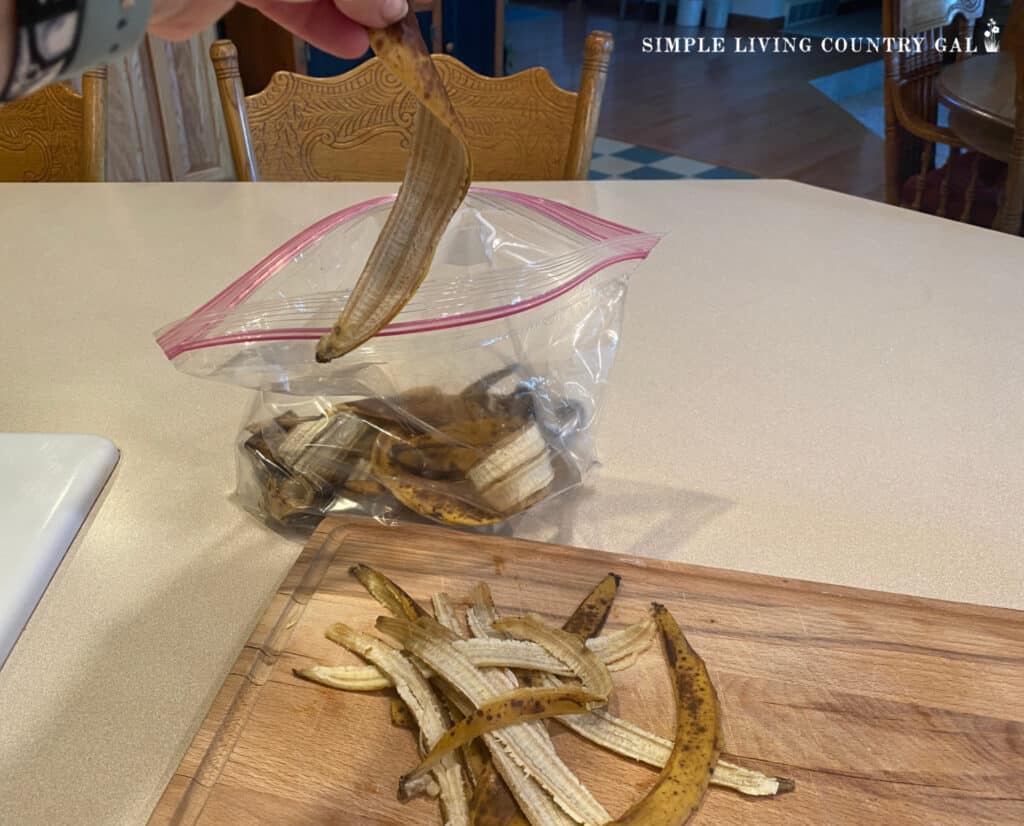 #3. Slowly increase the distance between you and the goat while calling their name and offering them a treat each time they come to you.
#4. Practice daily in different locations, gradually increasing the distance and distractions.
#5. Once your goat consistently responds to their name or cue word, start practicing with larger areas like a pasture or open field.
#6. Always reward them for coming when called, even if it takes them a little longer than usual.
#7. Be patient and consistent in your training. It may take some time for your goat to fully understand and respond to their name or cue word.
For our herd, I use the word "Babies." I am not sure why I chose that word, but it has stuck for over 10 years now. No matter how far out my goats are, when they hear me yell, babies, they come running back to the barn.
What food can you use for training a goat?
Goats love all kinds of treats, but some popular options for training are:
Sliced fruits and vegetables
Banana peels
Grain or pellets specifically made for goats
A section of fresh hay
If you are using their normal feed time as your training session, just call the cue word out as you are filling the hay bin or their feed bowls. This is actually how I trained my goats and it works surprisingly well.
Remember to keep your training sessions positive and fun for you and your goats. Positivity goes along way when you are training any animal.
Goat Feed and Treats:
Primal Freeze Dried Chicken Cat Treats, Made with Goat Milk The Goat Treats for Cats, 2 oz
Manna Pro Goat Mineral Supplement – Made with Vitamins & Minerals to Support Growth & Development – Contains Ammonium Chloride – Microbial Blend for Digestion – 8 lbs
Hamilton Pet & Equine Hamilton Nylon Goat Lead with Brass Snap, 3/4 by 7-Inch, Black
Goat Collars Plastic Chain with Metal Quick Link 20
VCZONE 2 Packs Goat Hay Feeder Bag, Hay Feeder Bag with 1680D Oxford Cloth Fabric, Hanging Feeder Bag for Horse Sheep Donkeys Cattle (Black)
Additional Tips
Use a distinct cue word or sound that is only used for calling the goats. This will prevent confusion with other commands or words you use while working with them.
Train each goat individually, but also practice as a herd to ensure they respond in various situations.
Don't overdo it with treats. While they can be a helpful training tool, be sure to balance it out with healthy and appropriate portions of their regular diet.
Be consistent with your cues and expectations. If you want your goat to come running back every time they hear the cue word, make sure you use it consistently and follow through with positive reinforcement when they respond correctly.
Be patient and understanding. Each goat learns at their own pace and may have different motivations for responding to training. Stay calm and keep the training sessions enjoyable for both you and your goat.
Training your goat to come when called is one of those skills you will want to incorporate into your goat raising routine. Remember to be consistent with your call and to use positive reinforcement to help keep the training sessions and before you know it you will have an entire herd that is trained.
More Goat Raising Guides: