Growing things in your own backyard can be a fun and rewarding way to supply your family with amazingly delicious food. If this excites you, then Gardening 101 is where you need to be. Get tips on how to grow fruits, vegetables, herbs, and more.
This guide will help you to grow the best produce from seed to table. From pest control, planting, how to water, harvest, canning, and so much more.
Take your gardening skills to the next level with how to help at Simple Living Country Gal and grow more of what you eat.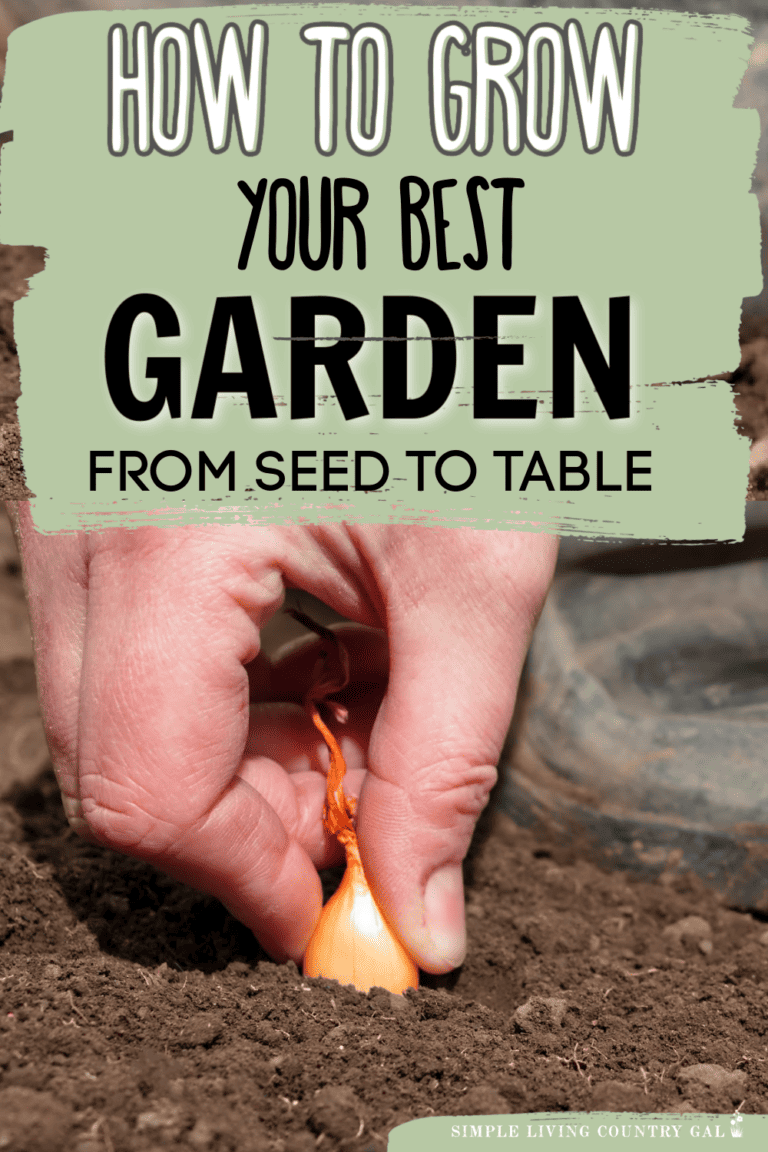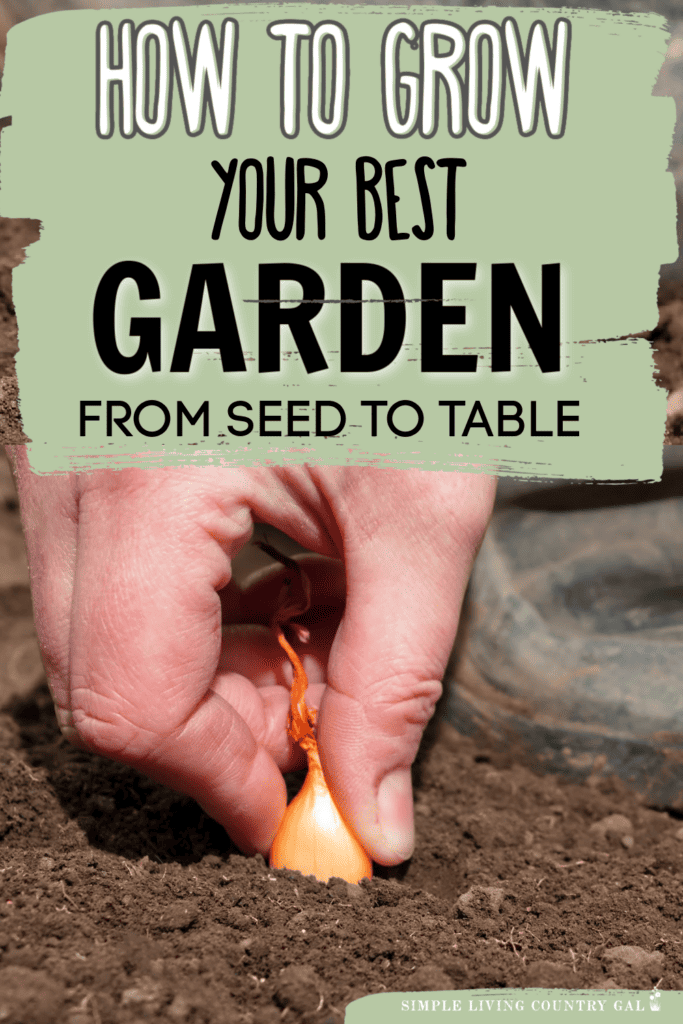 Growing food that you and your family love is easier than many people think. As long as you give your plants daily care you will grow sturdy strong plants that are free of diseases and pests.
Gardening 101
First, let's get your garden set up. You can find all the garden prep articles on How to Start a Backyard Garden. I would begin there and make sure you have a foundation that will allow your plants to thrive all season long.
Gardening Tools to Have
Not all tools are created equal, and before you spend any money, be sure you know what there is and how it will help you in the garden. Buy only what you need and create a garden tool area that is efficient.
Best Gardening Tools for Weeding
How to Grow Guides:
I love to make things easy, and these guides are just that. An easier way to grow just about any vegetable in your backyard garden!
How to Grow Vegetables:
Growing a garden full of vegetables that you enjoy is the entire goal of gardening. These guides are meant to help you be successful from seed to table. Know the best depth, spacing, soil improvements, organic pest control, and more.
A step-by-step approach to gardening that you can use to follow along to and be successful every year going forward.
How to Grow Herbs:
The best part of cooking amazing food is the quality of the herbs you use to enhance the flavors. Fresh is best in my book! See how to grow herbs in a few different ways so you can find the method that works best for you.
Straw Bale Gardening
I love this unique approach to gardening, and every year we plant in bales growing tomatoes, peppers, herbs, and more!
How to Grow Fruits:
Who says gardens can only have vegetables? Add some sweetness with any of these amazing fruits! From bush to vine, you can grow these fruits in any garden layout.
How to Grow in Containers:
Not everyone has the room for a large backyard garden and that is why I love containers so much. There is so much you can grow in pots, buckets, and even bags! Mix and match different containers so you are using the space that you have efficiently.
How to Grow Indoors
Nothing is better than enjoying fresh veggies, even when it's snowing out your kitchen window. More and more people are growing their favorites indoors, and if you want to give it a try, I have the help you need to get started.
Easy Containers to Grow In:
Not all containers are created equal; here is a list of different containers to consider for your garden.
Growing a garden that is full of amazing fruits and vegetables is a great way to be more self-sufficient. Grow what you need, stay out of the stores, and eat food that looks better and tastes amazing!
Use this page as a resource on gardening 101 and grow your best garden year after year.