This article on how to set up lasagna gardening layers to create a healthy base for your new vegetable garden will help you know what goes where and why.
I love this unique gardening 101 approach to turning less than optimal soil into a thriving backyard garden.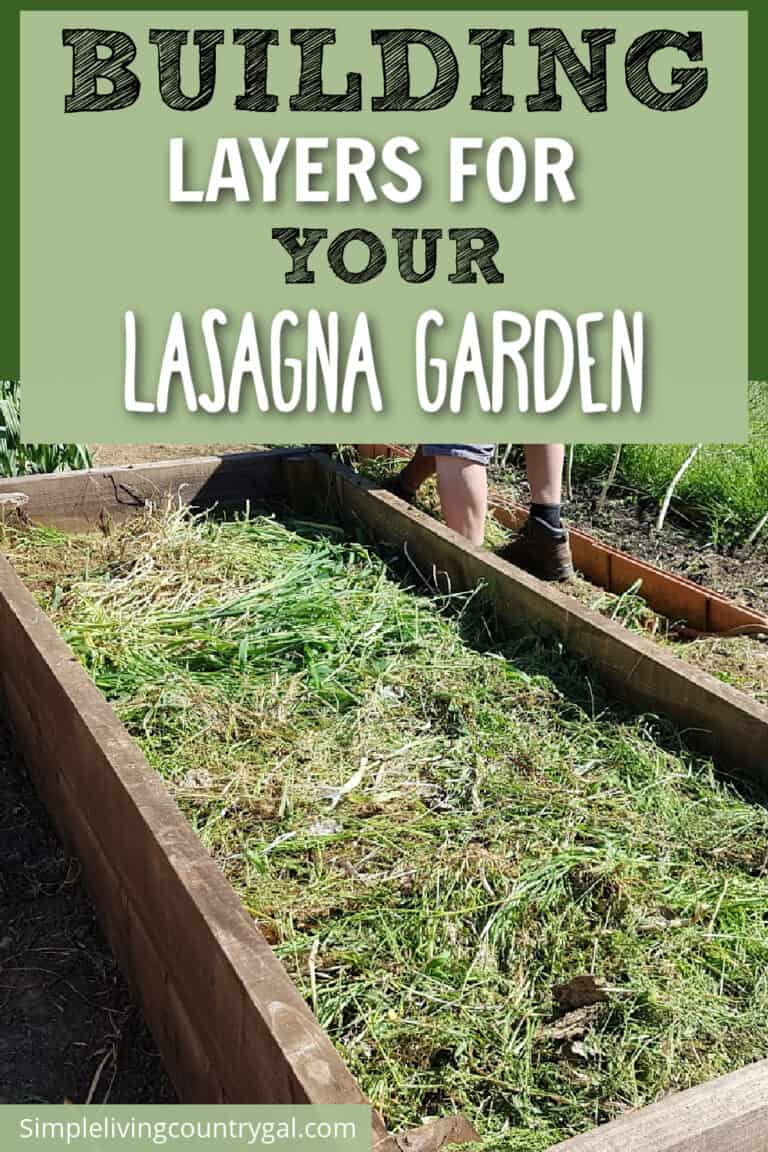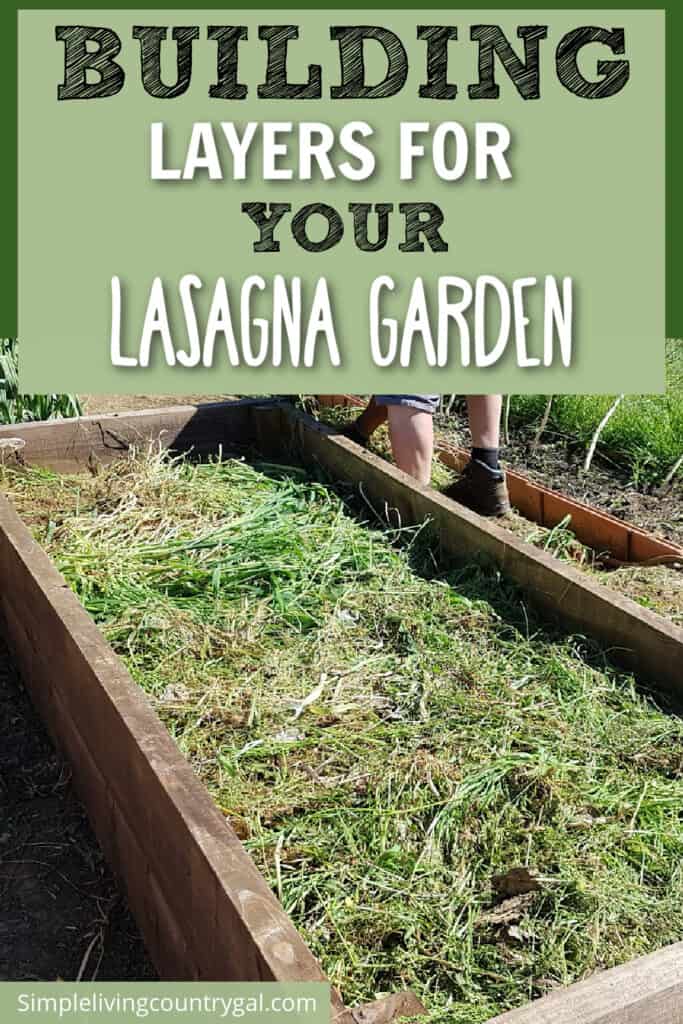 Lasagna gardening, also known as sheet composting, is when you layer different materials so you can jump-start the composting process. This gardening method is excellent for anyone who has poor soil and wants to improve it without waiting to do so. Each layer has a specific job to do and knowing the role they play will better help you to put them in the best order.
What does sheet composting mean?
Sheet composting is a method of creating a garden bed by layering organic materials on top of each other. This creates a nutrient-rich and aerated soil that is perfect for growing plants. The layers decompose over time, adding nutrients to the soil and improving its overall quality.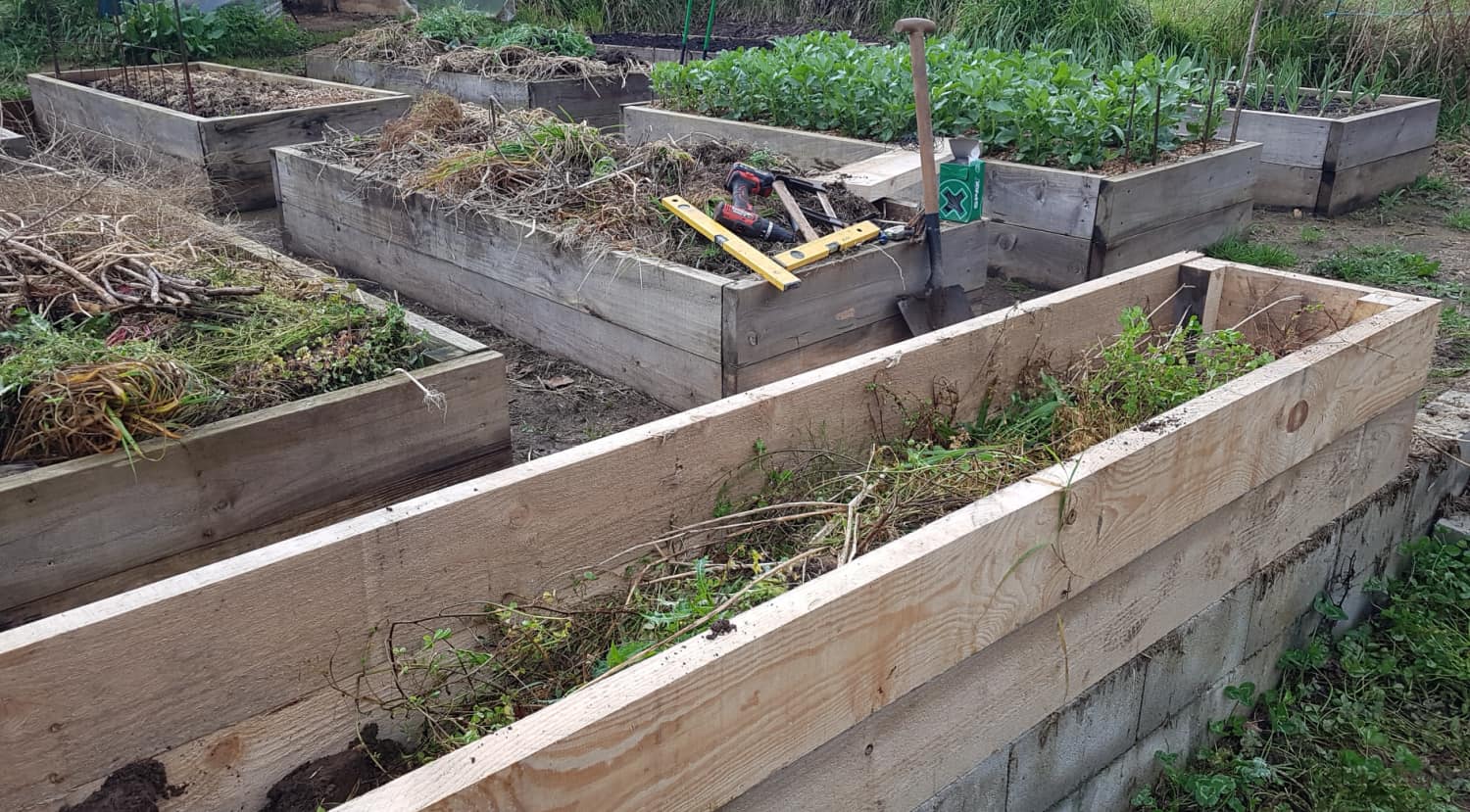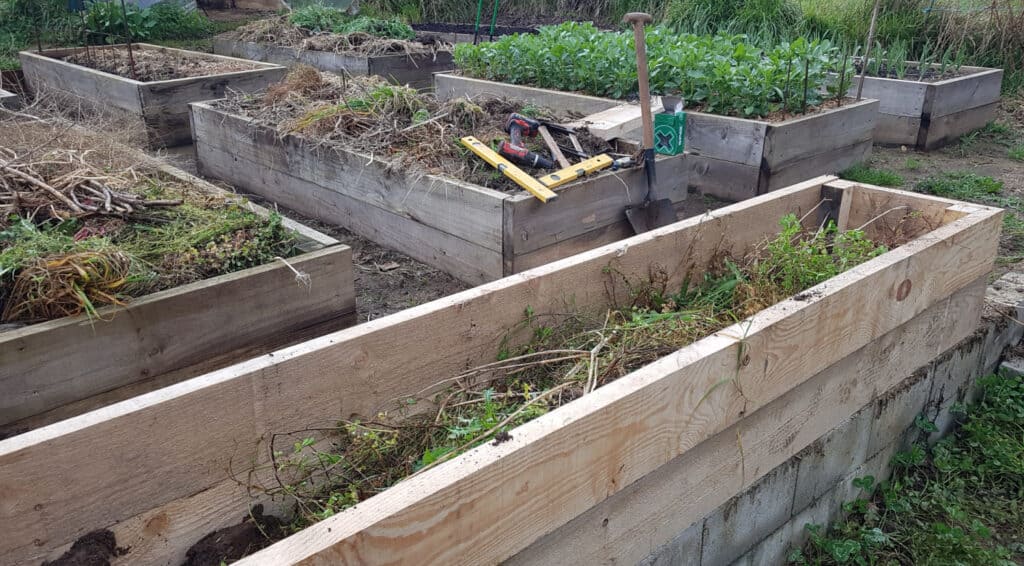 Why use lasagna gardening?
There are several benefits to using lasagna gardening, including:
No tilling or digging is needed: Unlike traditional gardening methods, there is no need to till or dig up the soil. This makes it easier on your back and preserves the soil's natural structure.
Improves poor soil: Lasagna gardening is perfect for anyone who has poor soil quality. The layers of organic materials will help to improve soil structure, drainage, and nutrient levels.
Saves money: You can often find many of the materials needed for lasagna gardening for free or at a low cost. This makes it an affordable option for creating a new garden bed.
Eco-friendly: Lasagna gardening is an eco-friendly method of gardening as it encourages the use of recycled materials such as cardboard, newspaper, and kitchen scraps.
Low maintenance: Once the lasagna garden is established, it requires minimal maintenance. The layers of organic materials will continue to break down and provide nutrients for your plants.
Lasagna Gardening Layers
The layers in lasagna gardening are what make this method so effective. Each layer serves a specific purpose and works together to create a healthy and nutrient-rich soil. Here is a breakdown of the layers typically used in lasagna gardening:
Cardboard or newspaper: The bottom layer serves as a barrier between the existing ground and the new garden bed. It also helps to smother any existing weeds or grass.
Brown materials: This layer consists of dried leaves, twigs, and other carbon-rich materials. These materials will act as a sponge, absorbing excess moisture and providing air pockets for the roots to grow.
Green materials: The next layer is made up of nitrogen-rich materials such as grass clippings, vegetable scraps, and coffee grounds. These materials will help to activate the decomposition process and provide essential nutrients for your plants.
Compost: Adding a layer of compost helps to speed up the breakdown of materials and provides even more nutrients for your plants.
Soil or topsoil: The final layer is a thin layer of soil or topsoil. This layer will act as a base for your plants and help to retain moisture.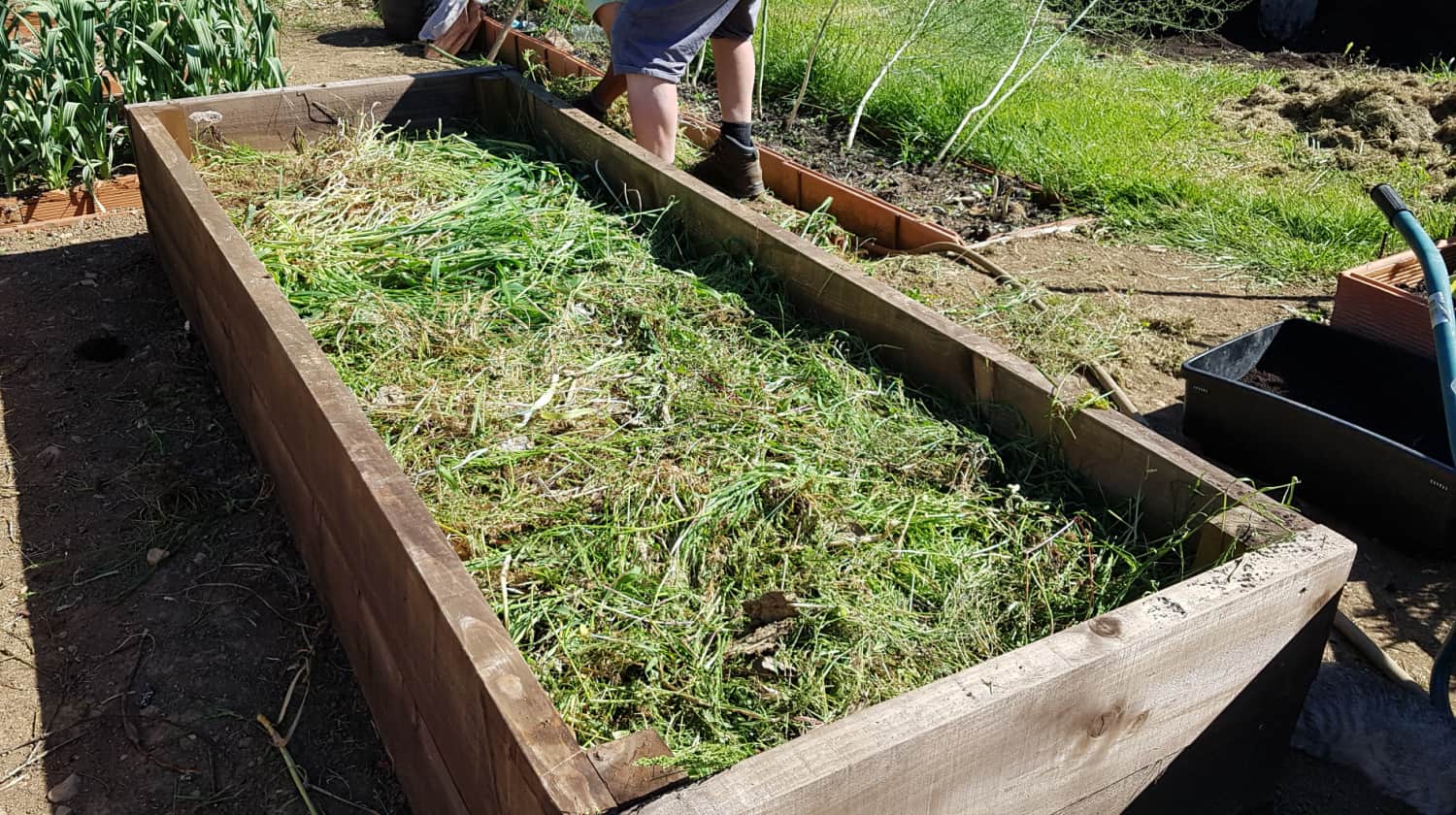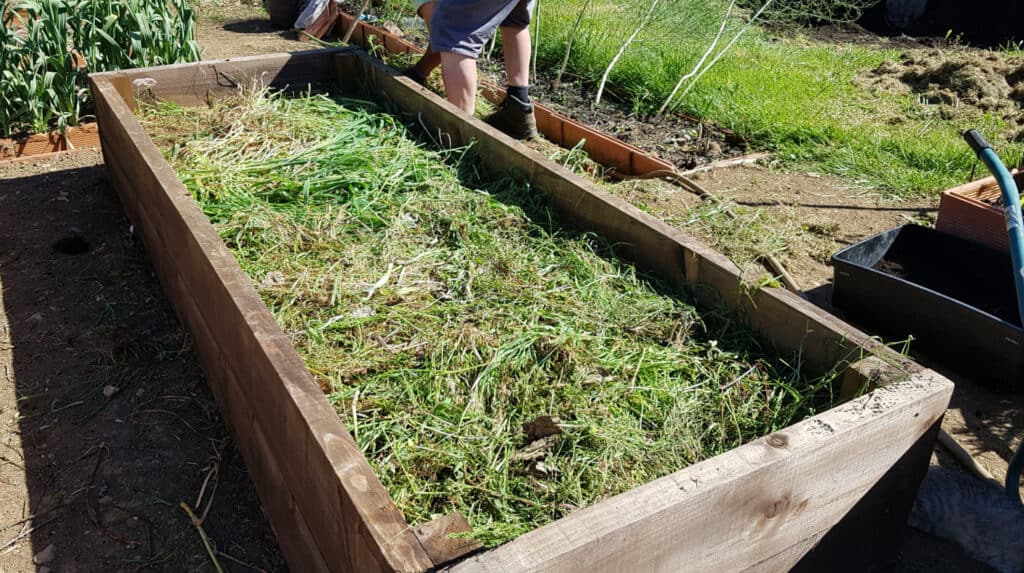 When is the best time to start a lasagna garden?
The best time to start a lasagna garden is in the fall. This will give enough time for the layers to break down over the winter so it is ready for planting in the spring. However, you can also start a lasagna garden at any time of year as long as you have access to materials and are willing to wait a bit longer for the layers to decompose. Just make sure to water the layers as you add them, and cover the garden bed with a layer of mulch to help retain moisture.
Easier Gardening Tools:
Gardening Hand Tool Set 3 Pack – MDSXO Heavy Duty Gardening Kit with Non-Slip Soft Ergonomic Handle, Great Garden Gift for Women Men[Stainless Steel]
BESTHLS Garden Kneeler and Seat – Heavy Duty Folding Stool for Gardening, Protects Knees and Back, Supports up to 330 lbs – Great Gift for Gardeners
NoCry Extra Thick Professional Garden Kneeling Pad — Heavy Duty Anti-Slip Coating, Ultra Soft High Density Foam Cushion, Water & Dirt Resistant, Shock Absorbent Garden Kneeler
Weed Puller Tool Garden Weed Pulling Tool, Portable Garden Weeder Tool Uprooting Weeding Tool, 4 Teeth Manganese Steel Forged Hand Weeder for Vegetable Gardening Backyard Farm Planting & Weeding
HIRALIY 118FT Garden Watering System, Drip Irrigation Kits for Plants, New Quick-Connect Fittings, Blank Distribution Tubing, Saving Water Automatic Irrigation Equipment for Patio Lawn
Additional Tips for Lasagna Gardening
Once you have the layers in place, follow these extra tips to ensure a successful garden.
Water thoroughly: After constructing your lasagna garden, water it well to help the layers settle and begin the composting process.
Choose the right plants: Lasagna gardening is suitable for a variety of plants, but some may thrive better in this method than others. Research which plants are best suited for your region and growing conditions.
Maintain moisture: The layers in lasagna gardening help to retain moisture, but you may still need to water your plants regularly, especially during hot and dry periods.
Add a mulch layer: Apply a layer of mulch on top of your lasagna garden to help keep weeds at bay and regulate soil temperature.
Rotate crops: To prevent nutrient depletion in the soil, rotate your crops each season.
Monitor for pests and diseases: Keep a watchful eye on your garden for any signs of pests or diseases. Practice natural pest control methods, like companion planting and hand-picking insects, to keep your garden healthy.
I just love this lazy girl's way of gardening. All you need is paper, compost, kitchen scraps, and yard waste, and before you know it, you will have a brand-new vegetable garden in your backyard. Bookmark this article on lasagna gardening layers so you have the list you need anytime you are ready to start a new lasagna garden.
More No-Dig Gardening Reads: