best indoor vegetable plants
If you love fresh produce in the summer, why not keep enjoying those foods year-round? If you want to get started growing an indoor garden, then this list of the best indoor vegetable plants to grow indoors is a great first step to take.
Gardening ideas that you can use to keep the produce coming well into the winter.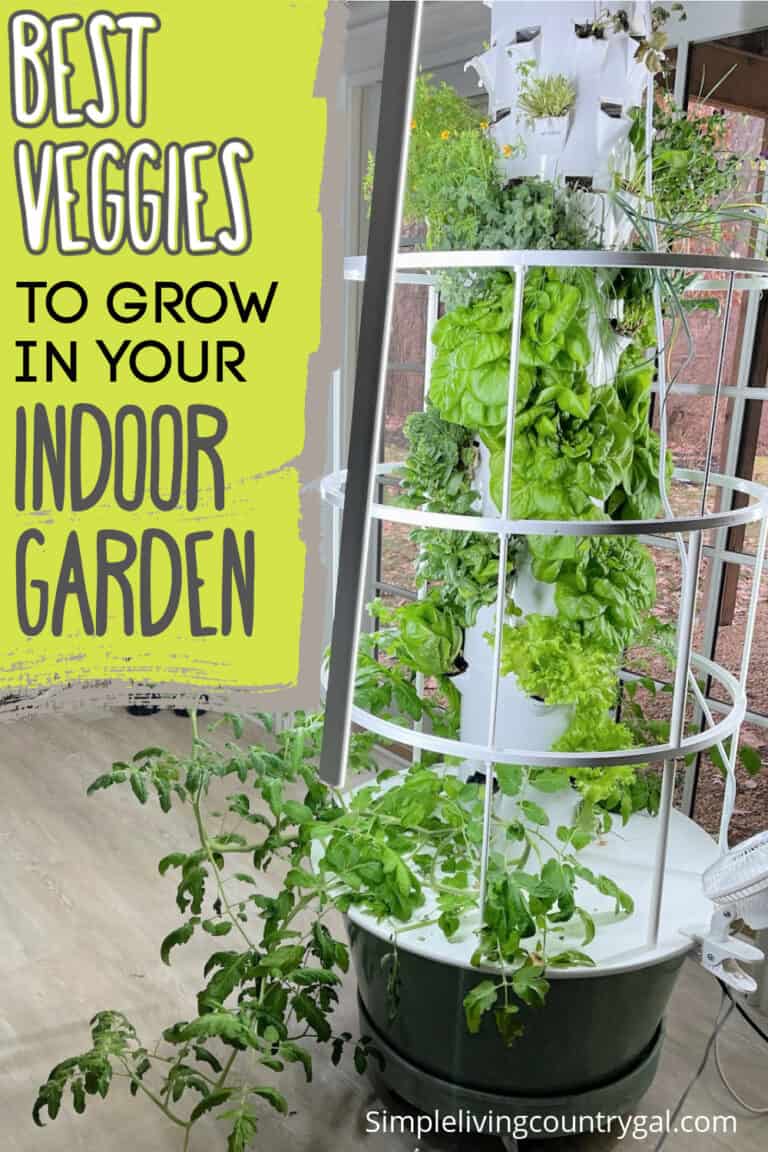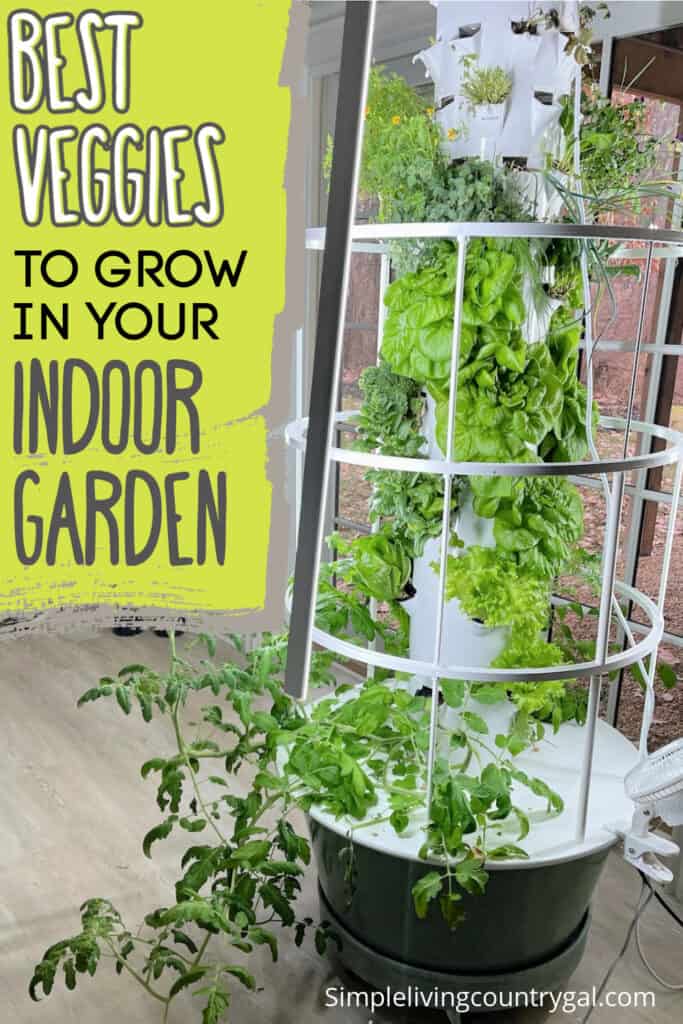 Growing your own vegetables indoors is a great way to add flavor and nutrition to everyday meals while also being more self-reliant with your food. However, when growing an indoor garden during the winter months, it can be difficult to know which vegetables do best inside. To help, we will list out some of the best indoor vegetable options, along with helpful tips on choosing the perfect setup and how much you should grow in order to provide for you and your family.
What supplies do you need for an indoor garden?
First, you will need a few basic supplies before setting up your indoor garden. These include:
Growing containers – You will need to have an assortment of grow containers, the most common being flower pots.
Grow Lights – If you are in an area with short days during the winter, or a lack of windows with enough natural light, it will be necessary to supplement with grow lights. This will ensure that your plants get enough light for optimal growth, even on cloudy days.
Soil – Look for organic soil that is suitable for container gardening.
Hydroponic setups – If you want to set things up quickly, you can opt for an all-in-one setup or a hydroponic growing system.
OurWarm Windowsill Herb Planter Box Indoor Set of 3, 10.5 Inch Self Watering Planter Pots with Visual Water Level Window, Modern Plastic Plant Pots for Herbs, Vegetables, Succulents Plants
Hawanik LED Grow Lights for Indoor Plants 2-Pack
Hydroponics Growing System Indoor Garden: URUQ 12 Pods Indoor Gardening System with LED Grow Light Height Adjustable Plants Germination Kit Quiet Smart Pump – Hydroponic Planter Fresh Harvest Black
Back to the Roots Hydroponic Grow Kit, Indoor Garden (Matte White), Organic Seeds Included, Gardening Gift, Everything Included
eSuperegrow Hydroponics Growing System,Smart Hydroponic Gardening System with LED Grow Light,Indoor Garden Hydroponic Herb Grow Kit with Climbing Trellis for Short Tomato,Basil,Pepper,Cucumber
Cutever Seed Starter Tray Kit Plant – 4 Pack Herb Grow Pots Indoor with 2 Lights – Greenhouse for Vegetable Flower Tomato Seedling Germination Propagation Sprouting
The Best Indoor Vegetables to Plant this Winter
When choosing plants, you are basically looking for things that will tolerate cooler temperatures and limited light. Think leafy greens or plants with shallow roots. These plants are a great place to start when growing a garden indoors. Choose a few you love and add in more as your confidence grows.
Leafy greens – These do wonderfully in containers indoors and can be grown successfully year-round.
Spinach – Spinach is another popular option for indoor gardens as it is a fast-growing plant. It can be harvested as soon as five weeks after planting and is relatively low-maintenance.
Lettuce – Not only is lettuce easy to grow indoors, but its leaves will also remain tender even in cold weather. This makes it an ideal choice for indoor vegetable gardens, especially during the winter months!
Radishes – Radishes do well because they need little space and grow quickly.
Carrots – Carrots are one of the most popular vegetables to grow indoors during the winter months due to their hardiness and ability to withstand cold temperatures. Carrots can be harvested as early as five weeks after planting, and they are also a great source of essential vitamins and minerals.
Herbs – Herbs do well indoors, and with their shallow roots, they do not need huge containers. You can plant herbs in mason jars and scatter them around your home, taking advantage of sunlight from your windows.
Microgreens
Peas – This easy-to-grow vegetable is an excellent choice for beginning gardeners. Peas can easily be grown in pots or trays and are a great source of vitamins A, C and K.
Kale – This leafy green is a great choice for an indoor vegetable garden due to its hearty nature and high nutrient content. Kale can easily be grown in containers or small spaces, and it will continue to produce leaves for up to three weeks.
Choosing the Perfect Setup
When setting up an indoor garden during the winter months, it is important to choose the right setup for your needs. The most popular option is an all-in-one setup. Yes, it's more expensive, but it will quickly get you off and growing without much prep time.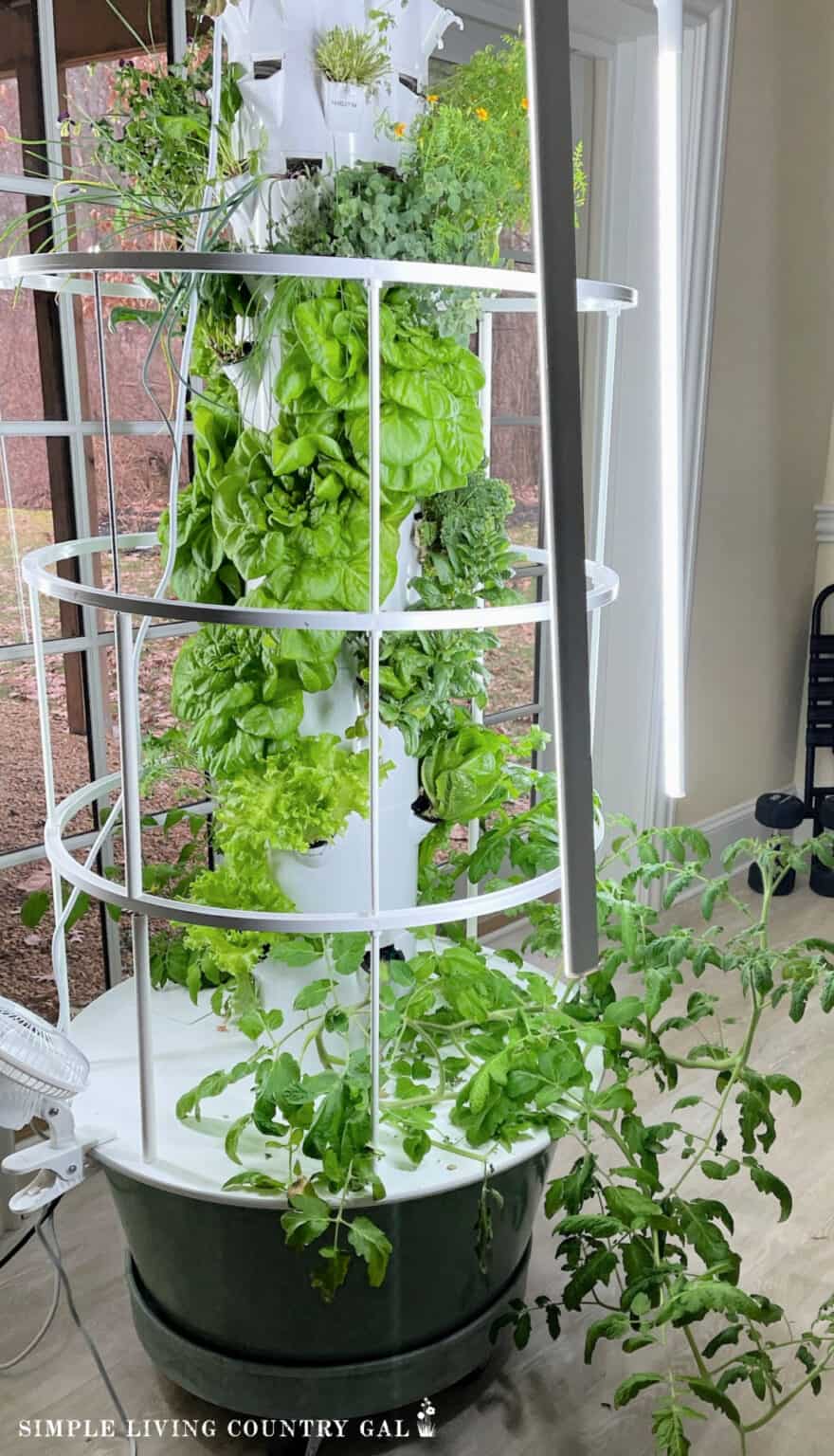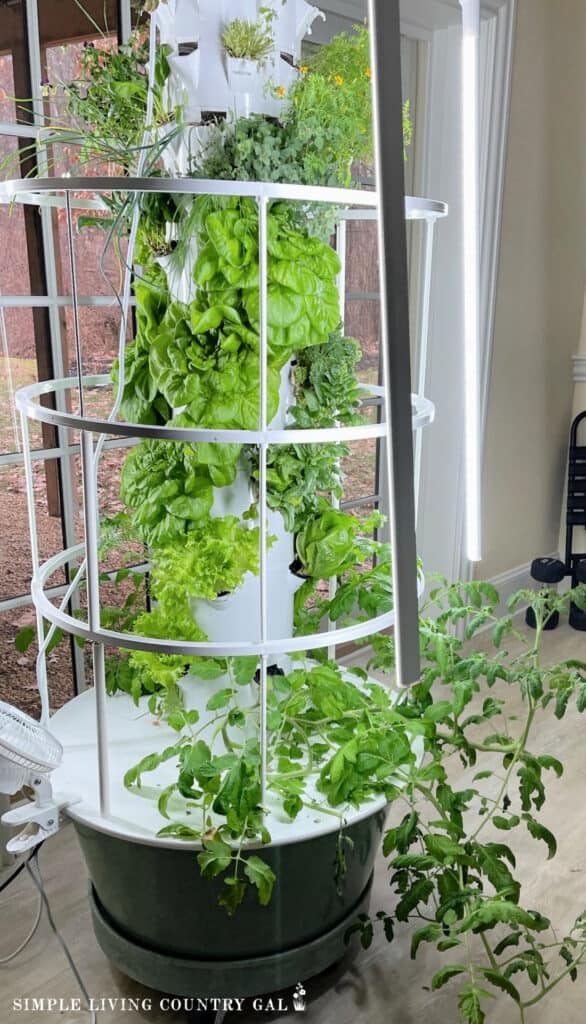 You can also DIY a growing area using tools you already have.
How to DIY an indoor growing area:
Set up a shelving stand in a seldom used area in your home. This will help to keep accidents from knocking things over.
Attach lights to the underside of each shelf to give light to each plant growing below.
If you have your garden in a cold area of your home, you can wrap the entire shelf in plastic sheeting, creating an indoor greenhouse.
Water and tend your plants routinely for good solid growth.
Your plants do not need to be all in one area. You can scatter them around your home, taking advantage of any window light that you can.
When to Plant Seeds or Use Seedlings
When it comes to starting your winter indoor garden, you have the option of planting seeds or using seedlings. While both methods can be successful, each has its own unique advantages and disadvantages. Many times seeds will be fine to start out with; however, some plants require a longer growing season which means using transplants will cut back on that growing time.
How Much of Each Vegetable to Plant in an Indoor Garden
When it comes to deciding how much of each vegetable to plant in your winter indoor garden, the best approach is to plan for a continuous harvest. You can stagger the planting times of different vegetables in order to ensure a more consistent supply throughout the winter months.
Finally, it is important to remember that some vegetables require more space than others – root crops such as potatoes and carrots need plenty of room, while lettuces and greens can be successful in smaller containers.
Utilizing a Garden Journal for Keeping Accurate Records
Keeping accurate records of your winter indoor gardening efforts is not only important for tracking progress, but it also helps you to remember what worked, what issues you dealt with, and how much you planted.
Additionally, a garden journal is a great tool for understanding how to better care for your plants over time. Noting down what works and which strategies are less effective can help you develop the best practices for your indoor winter garden. With careful planning and record keeping, you'll be able to ensure healthy and abundant harvests throughout the winter months.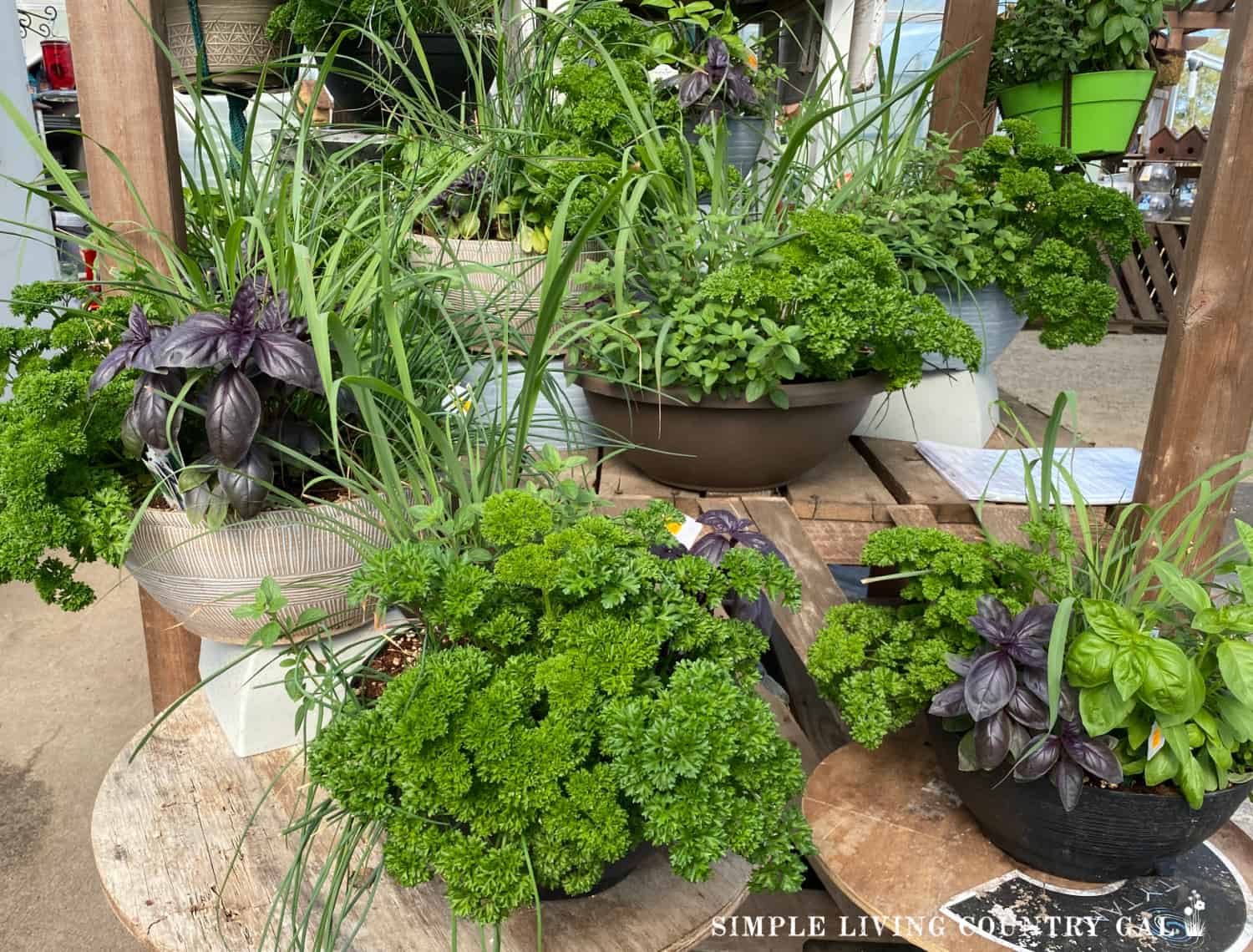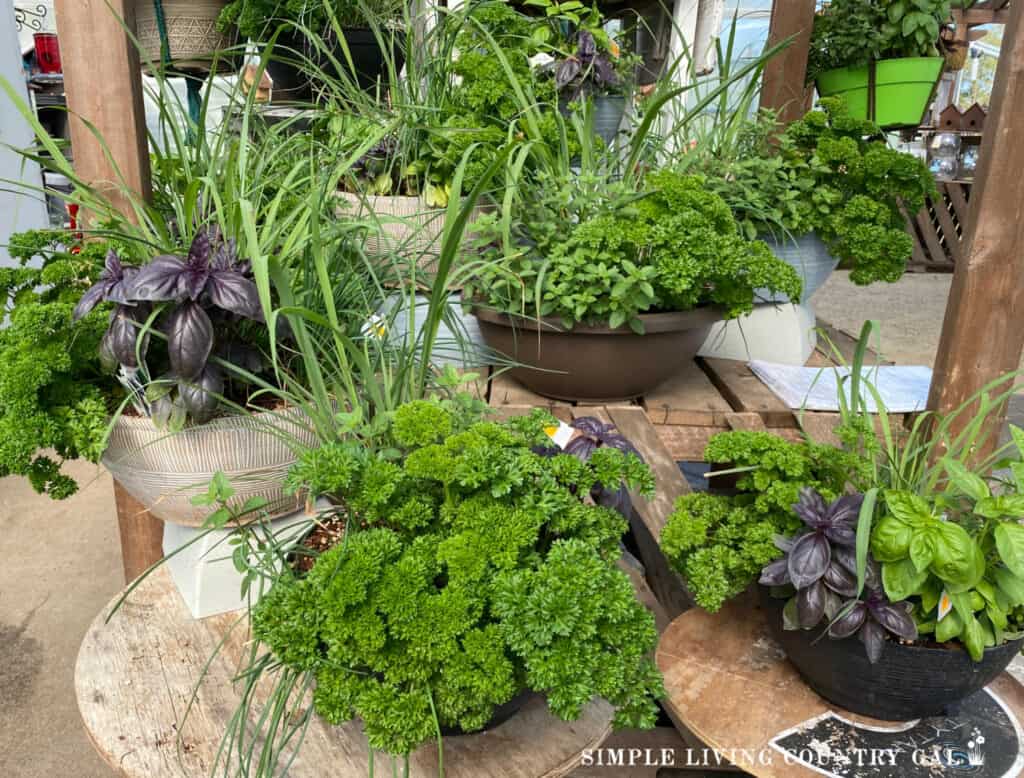 Tips for Successfully Growing and Maintaining an Indoor Vegetable Garden
Growing a successful indoor vegetable garden can be done with the right combination of planning and effort. Here are some tips that can help you get the most out of your winter indoor gardening experience:
Start small and simple by planting vegetables that will thrive indoors, such as lettuce, arugula, kale, tomatoes, peppers, cucumbers, Swiss chard, and herbs.
Choose the right soil mix that is specifically designed for growing vegetables indoors.
Place your planters in a location where they can receive plenty of sunlight throughout the day. A south- or west-facing window can work well.
Make sure to water your plants regularly and provide them with the right amount of nutrients for optimal growth.
Check the soil moisture level often, as too much or too little water can cause stress to plants.
Prune your plants often to keep them healthy and encourage more growth.
Avoid overcrowding the planters by giving the plants enough space to grow.
Keep an eye out for pests and take preventive measures such as using insecticidal soap or neem oil to remove them.
Use fertilizers for extra nutrients if needed; however, be sure to use organic ones that are safe for your plants and the environment.
Regularly check on your plants' progress and adjust your gardening techniques accordingly.
Make sure to rotate the pots of your plants regularly so that all of them get an equal amount of sunlight.
If you are growing vegetables from seed, make sure they have enough time to mature before harvesting them.
Have patience and enjoy the process! Indoor vegetable gardening can be a rewarding experience when done right.
With these tips in mind, you'll be able to cultivate a beautiful indoor garden and enjoy fresh vegetables all year round.
More Indoor Growing Resources: