Not many folks would say the word easy comes to mind when they think of homesteading. Let's face it: being self-sufficient is hard work. Today, I hope to change some of that by giving you sips on simple homestead living.
I hope this will give you a few homesteading tips you can try out on an easier scale. Do more at home so you rely less on the stores.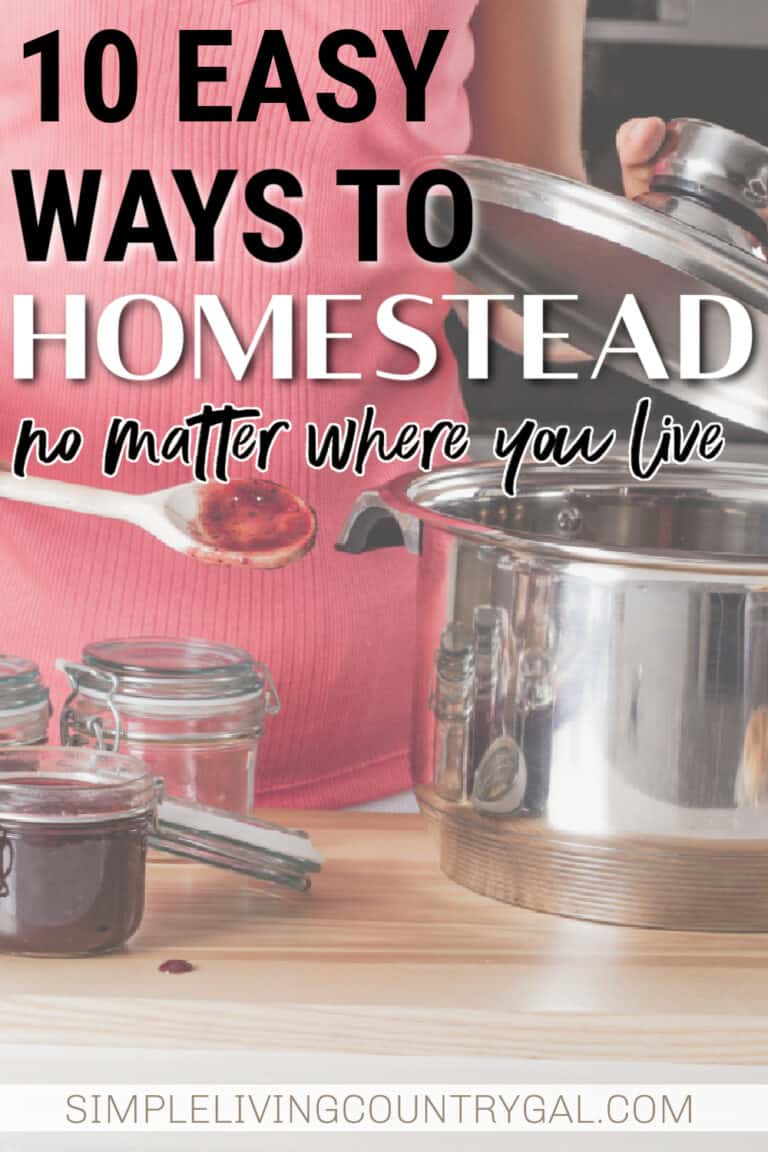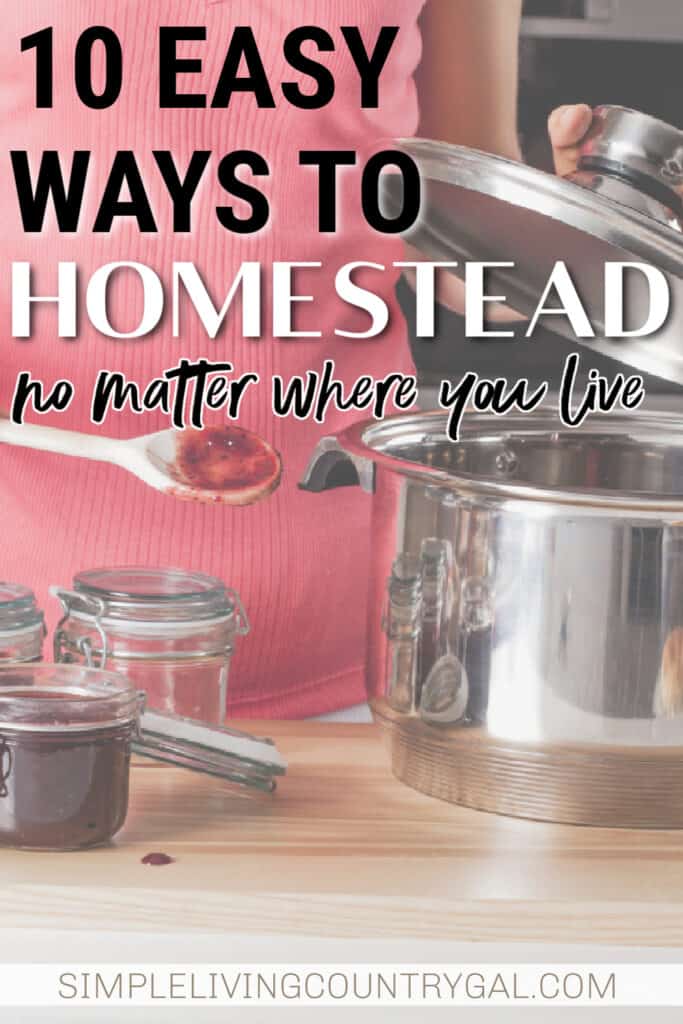 Are you looking to become more self-sufficient and make changes in your life that give you greater control over how you live and work? If so, then homesteading could be the perfect path for you. Sure, it has its challenges—but with a few smart modifications and knowledge of what lies ahead, it doesn't have to turn your world upside down. We'll walk through easier ways to embrace homestead values in your day-to-day life. With a little planning, anyone can enjoy the benefits of leading a self-sufficient lifestyle on their own terms.
What does homesteading mean?
Simply put, homesteading is the act of living off the land by growing your own food, raising animals for meat and dairy, preserving foods for future use, and finding ways to make a living from home. This can include gardening, farming, beekeeping, raising chickens or other livestock, crafting handmade goods to sell at markets or online, and much more.
One of the biggest misconceptions about homesteading is that you need a large plot of land and expensive equipment to get started. In reality, you can start small with just a small backyard or even balcony space for growing a few vegetables and a lovely collection of herbs. If you have the room you can even start a flock of chickens and gradually expand as your skills and resources grow.
Other Unique Homesteading Options:
The Key to Homesteading
The key to successful homesteading is finding ways to simplify tasks and make them more efficient. This means being creative with the resources you have and making the most of what's available to you. You don't need fancy tools or expensive equipment to be a successful homesteader; in fact, many homesteaders pride themselves on finding ways to repurpose items, finding ways to make things last longer, and making do with what they have.
The Goal of Homesteading
The main purpose of homesteading is this: Grow it, raise it, or make it so you don't have to buy it. This will allow you to keep more of your hard-earned money in your pocket where it belongs rather than working all day to give your money to someone else.
Always Learning
Another important aspect of homesteading is constantly learning new skills and techniques to keep growing in self-reliance. Whether it's learning how to preserve your harvest, how to make organic hand lotion from scratch, or filling your kitchen with fresh sourdough bread, there is always something new to learn on the homestead. This not only keeps things interesting but also allows you to become more self-sufficient and less reliant on outside sources for your basic needs.
Homesteading Books We Love:
The Self-Sufficient Life and How to Live It: The Complete Back-to-Basics Guide
Small-Scale Homesteading: A Sustainable Guide to Gardening, Keeping Chickens, Maple Sugaring, Preserving the Harvest, and More
40 Projects for Building Your Backyard Homestead: A Hands-on, Step-by-Step Sustainable-Living Guide (Creative Homeowner) Fences, Chicken Coops, Sheds, Gardening, and More for Becoming Self-Sufficient
The Backyard Homestead: Produce all the food you need on just a quarter acre!
Simple Ways to Homestead
There are so many ways to incorporate this lifestyle, no matter what your age or where you live. Let's look at a few ideas that you can try out.
#1. Buy in Bulk
When you purchase food in bulk, you can save quite a bit of money on the cost. This includes pork, meat, poultry, and even produce. The trick is to freeze things as soon as possible to ensure the food is at its peak freshness. Use a vacuum sealer to protect your food from freezer burn, giving you the best quality at all times.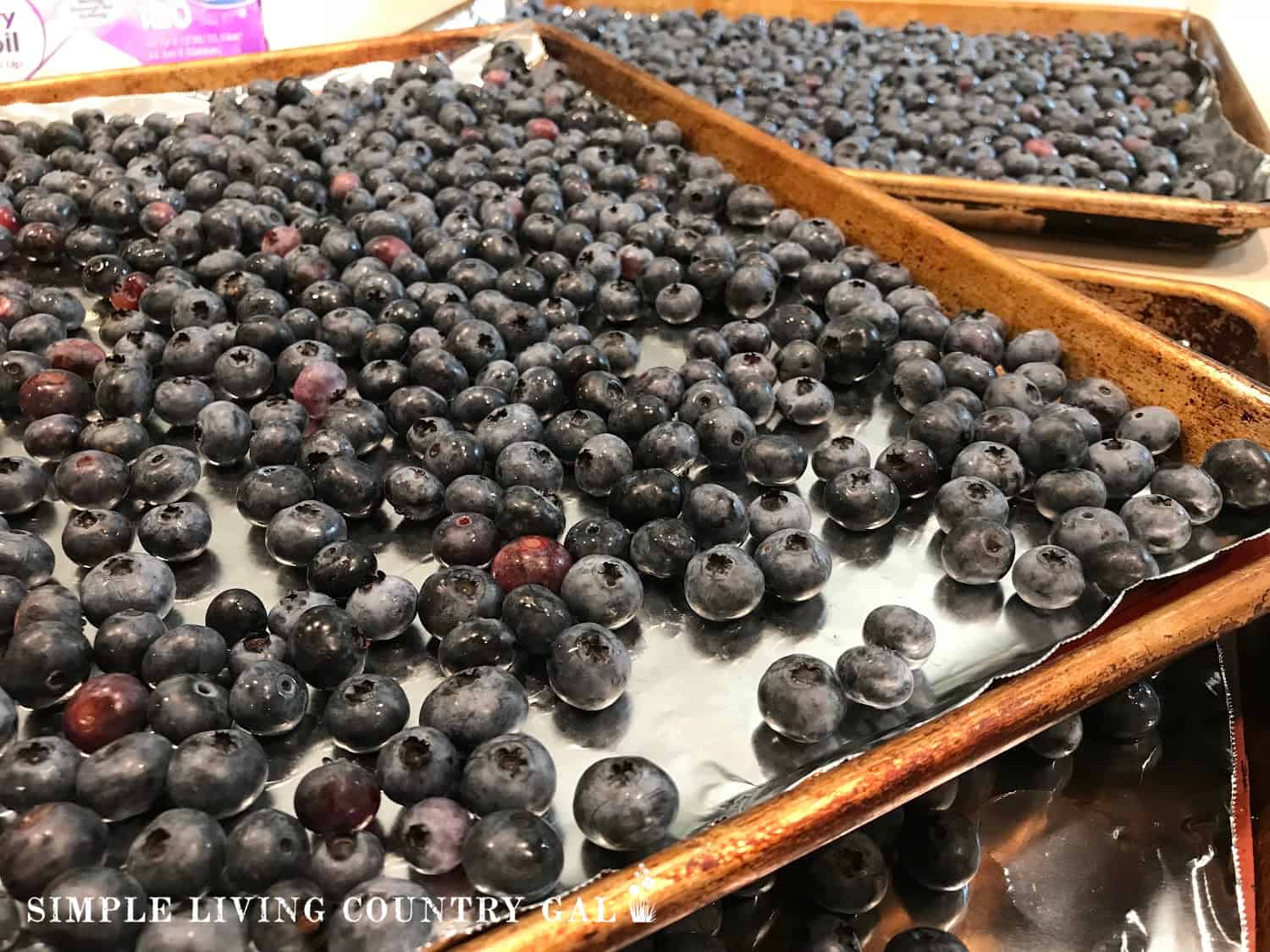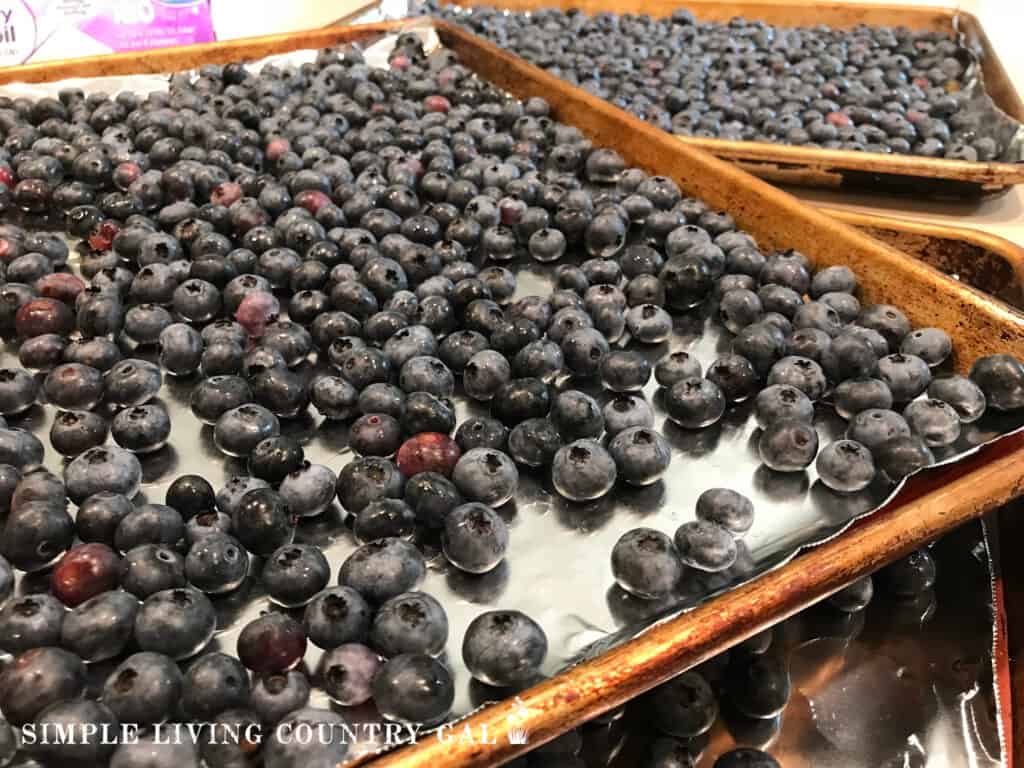 #2. DIY Cleaners
So many times, cleaners are made with harsh and abrasive chemicals, and maybe for some big projects, you may need that additional help. For most cleaning jobs, however, simple will do the job nicely. Rather than wasting money on cleaners you do not need, you can make cleaners at home using ingredients you already have on hand.
Basic Ingredients for DIY Cleaners:
Baking soda
Vinegar
Dish soap
Lemon
A good brush
With these basics, you can make all the cleaners you need for your home.
More Cleaning Resources:
#3. Planning Saves Time and Money
One of the biggest skills homesteaders have is planning. Taking the time to plan out what you need to do before you begin will give you a higher completion rate with your tasks. This goes for large projects such as gardening as well as smaller projects such as meal planning. Planning is a process that you can develop in time, so you give the same approach each time you work. Let's look at meal planning, for example.
Meal Planning:
Write out the days of the week on a piece of paper.
Look at your family schedule to see what nights are busy and what nights are more laid back.
Plan meals that complement each day's schedule.
Shop your freezer, refrigerator, and pantry for the ingredients needed.
Look for substitutions for anything you are missing.
Lastly, add to your shopping list the ingredients you need to purchase.
Keep your weekly menu on your fridge so you see it each morning.
Defrost any ingredients needed the night before so you are ready to prep without stress.
More Meal Planning Help:
#5. Grow What You Can
When you can grow the food you routinely eat, you will not only stock your pantry with staples you use most often, but you will also ensure your food is organic and free of pesticides. You can garden in so many different ways, making it easy to find one that fits your time of life and your busy schedule. Here are a few ideas.
Different ways to garden: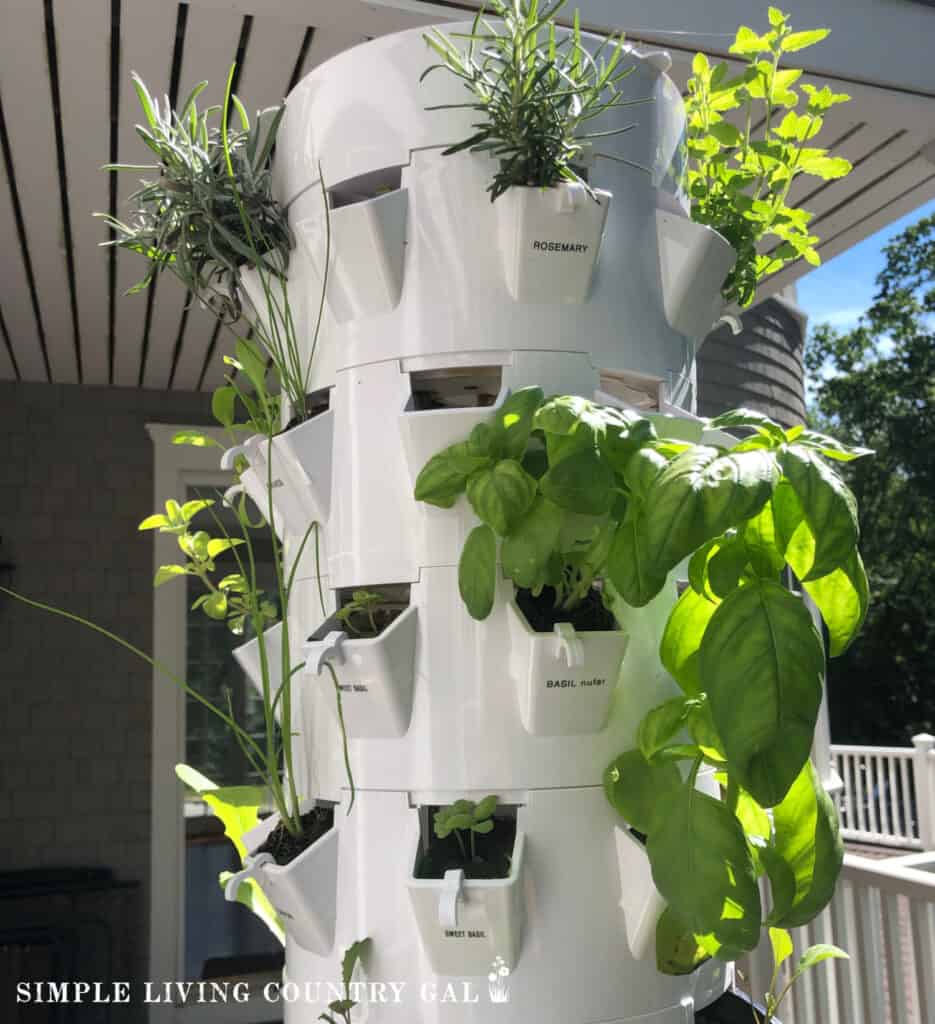 #6. Make Foods From Scratch
It seems more and more people are trying their hand at homemade foods like sourdough bread. This is one of the cornerstones of the homesteading lifestyle: to make what you need rather than buying it. This will put you back in control of the foods your family eats.
Things to make from scratch:
Bread of all kinds
Yogurt
Pickles
Sauerkraut
Granola and granola bars
Salad dressings and marinades
Pasta and noodles
Pancake mix
Applesauce and fruit leather
Soup and broth
Frozen meals for busy nights
Spice blends and rubs
Jams, jellies, and fruit spreads
Ketchup and barbecue sauce
Cookies, cakes, and other baked goods
Making your own foods from scratch not only ensures that you know exactly what is going into your food, but it can also be a fun and rewarding experience. Plus, the taste of homemade food is unbeatable!
#7. Preserve Your Harvest
One of the biggest benefits of homesteading is being able to grow your own food and preserve it for future use. This not only saves you money, but it also allows you to enjoy the fruits (or vegetables) of your labor all year round. By filling your kitchen with fresh, preserved options, you can make meals all winter long that remind you of your efforts from the summer.
Ways to preserve food:
Fermenting
Find the best method for you, and start preserving your harvest.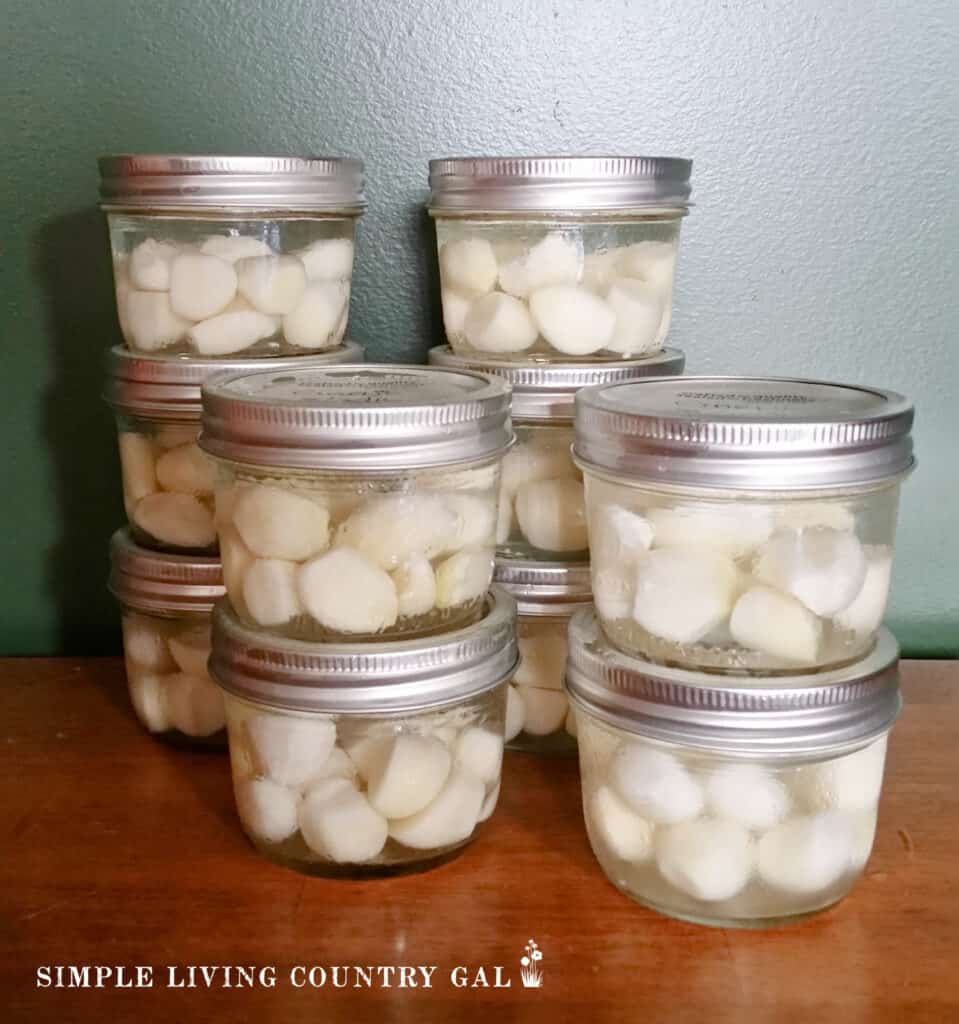 #8. Raise Small Livestock
If you have the space and resources, raising small livestock can be a rewarding aspect of homesteading. Not only do you have a constant source of fresh meat, milk, and eggs, but animals can also help with tasks around the homestead, such as weed control and fertilization. Do your research and choose which type of livestock best fits your needs and lifestyle.
Small livestock you can raise:
Sheep – wool, milk, meat
Goats – milk, meat
Chickens – eggs, meat
Bees – honey
Rabbits meat
#10. Learn Traditional Skills
Homesteading is all about self-sufficiency and living off the land. Learning traditional skills can help you achieve this and provide a sense of accomplishment.
Some useful skills to learn include:
Sewing and mending clothes
Woodworking and carpentry
Soap-making
Cooking from scratch using fresh ingredients
Basic first aid and herbal remedies
Living a simple homestead lifestyle can provide endless benefits, both practical and personal. From growing your own food to raising livestock, preserving harvests, and learning traditional skills, the possibilities for self-sufficiency are endless. Incorporating some or all of these practices into your daily life will help you become more independent and less reliant on outside resources.
Whether you're just starting your homesteading journey or looking to expand your skills, the key to being successful is finding what works best for you and your unique needs.
More Homesteading Reads:
You can find this and more at the Homestead Bloghop!