Not all homesteaders are the same. One person may have a 10-acre property full of livestock and outbuildings, and the other may have a 1/4 acre with a few chickens and a garden. And that is what I love about living a self-sufficient lifestyle. If you think that you cannot live simply because you do not have the land others do, then this guide on apartment homesteading will help.
Homesteading tips for anyone who wants to simplify but feels they can't because of where they live.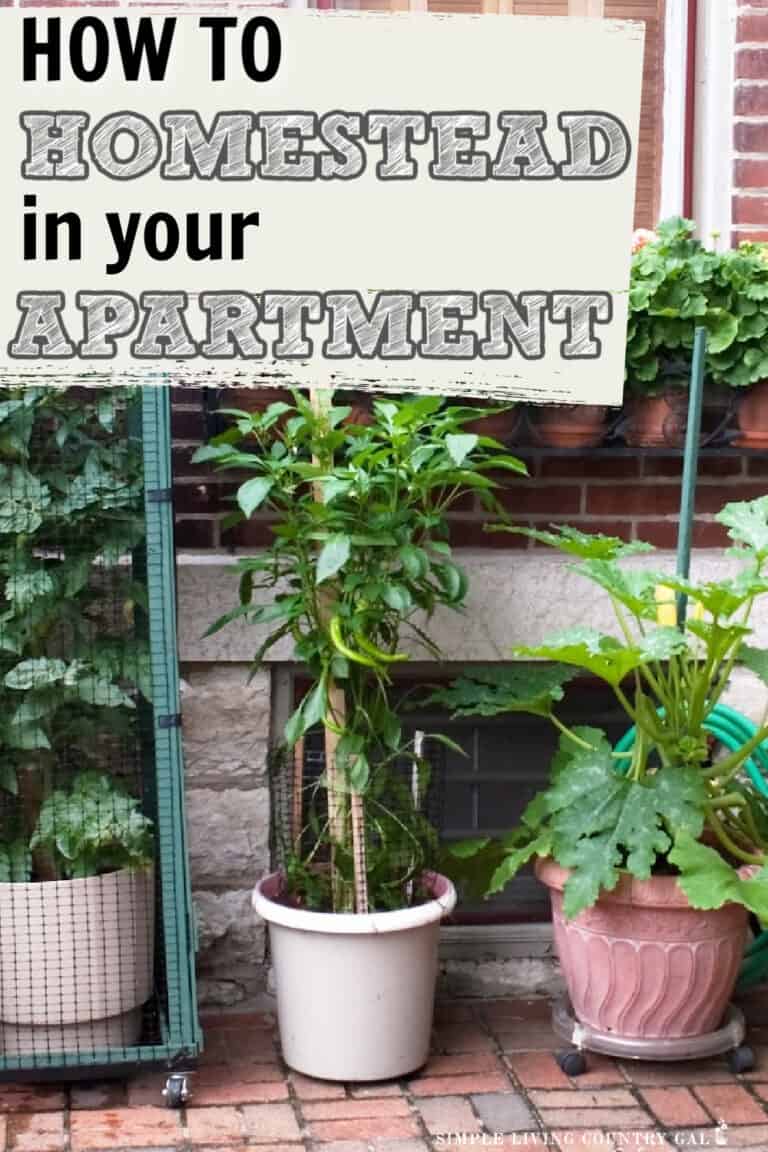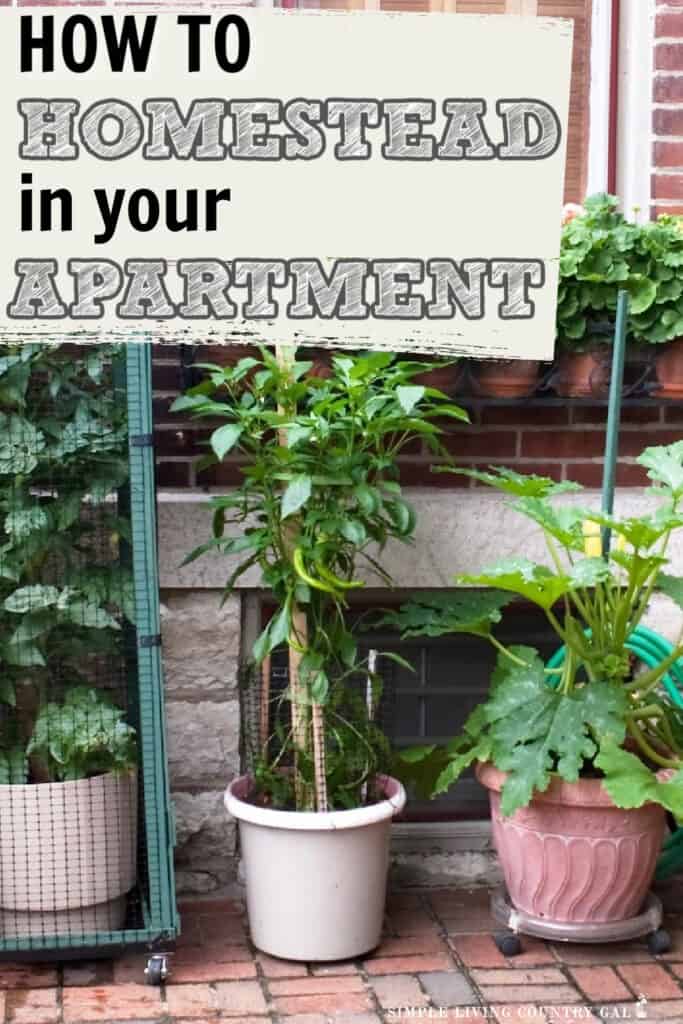 Homesteading is a lifestyle that is quickly gaining popularity. In a world of uncertainty, it is amazing when you can take control of one aspect of your home, such as the food you grow and eat.
Many times people think a homesteader is a person living off the grid in the woods or a family on a 100-acre farm. It's true that these people are homesteaders, however, how they live is not a requirement to be one. And this is great news, especially if you live in an apartment as many people today do.
What is a homesteader?
A homesteader is someone who grows their food, relies on their own resources before heading off to the store, and lives simply being frugal every day. A homesteader's main goal is to be as self-sustainable as possible. Here at Simple Living Country Gal, we have a saying that we strive for, "Make it, Grow it, or Raise it so you don't have to buy it." And I fully believe it is a good motto to live by.
If you have longed to be a homesteader yourself but thought you couldn't because of where you lived, my goal is to change your outlook. To give you tips, ideas, and unique approaches so you can take your first step to living a more self-sufficient lifestyle.
Apartment Homesteading
Before we get started, there is one thing I want to encourage you to keep in mind, you don't have to go all-in at once. Start with small steps adding on new projects as you go. If you are intentional with each new skill you will grow your knowledge until you are homesteading like a pro!
Gardening
A great place to start gardening is with herbs. You can start a simple herb garden using tools you already have in your home.
How to Start an Herb Garden
Select the containers you want to grow in. You can use mason jars, old cooking pots, terra cotta pots, totes, or any container that will hold enough soil and have room for the root systems to grow.
If you can, use a hammer and nail to make drainage holes in the container. If you are using a container where this is not possible, put in a layer of marbles, pebbles, or small stones to give the water a place to lay, keeping the roots from rotting.
Fill with good organic potting soil filling the container up to 3/4 of the way.
Add in your seeds or seedlings and cover with more soil.
Lightly water and place in a sunny area.
As the soil settles, you can add more to the container.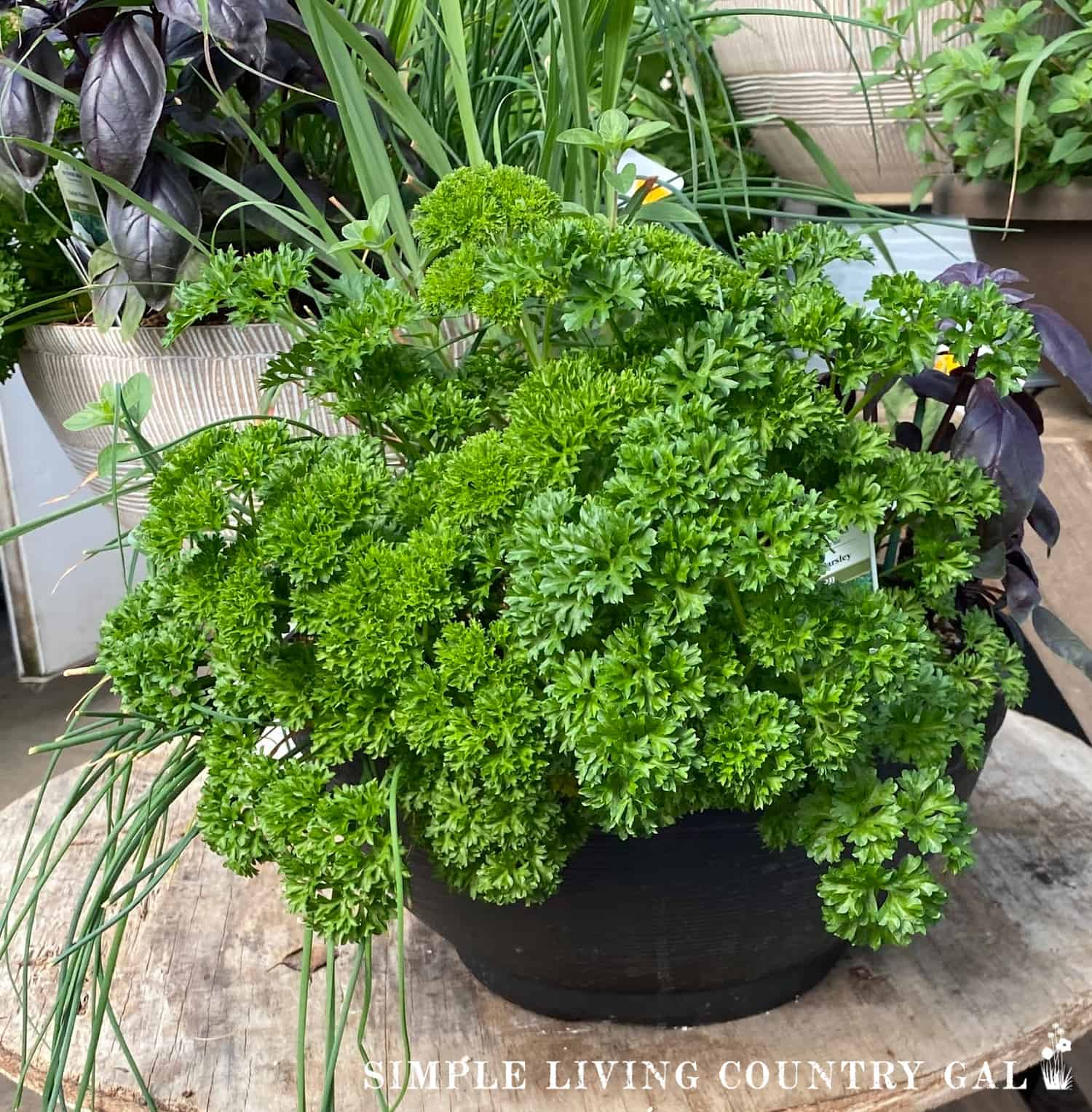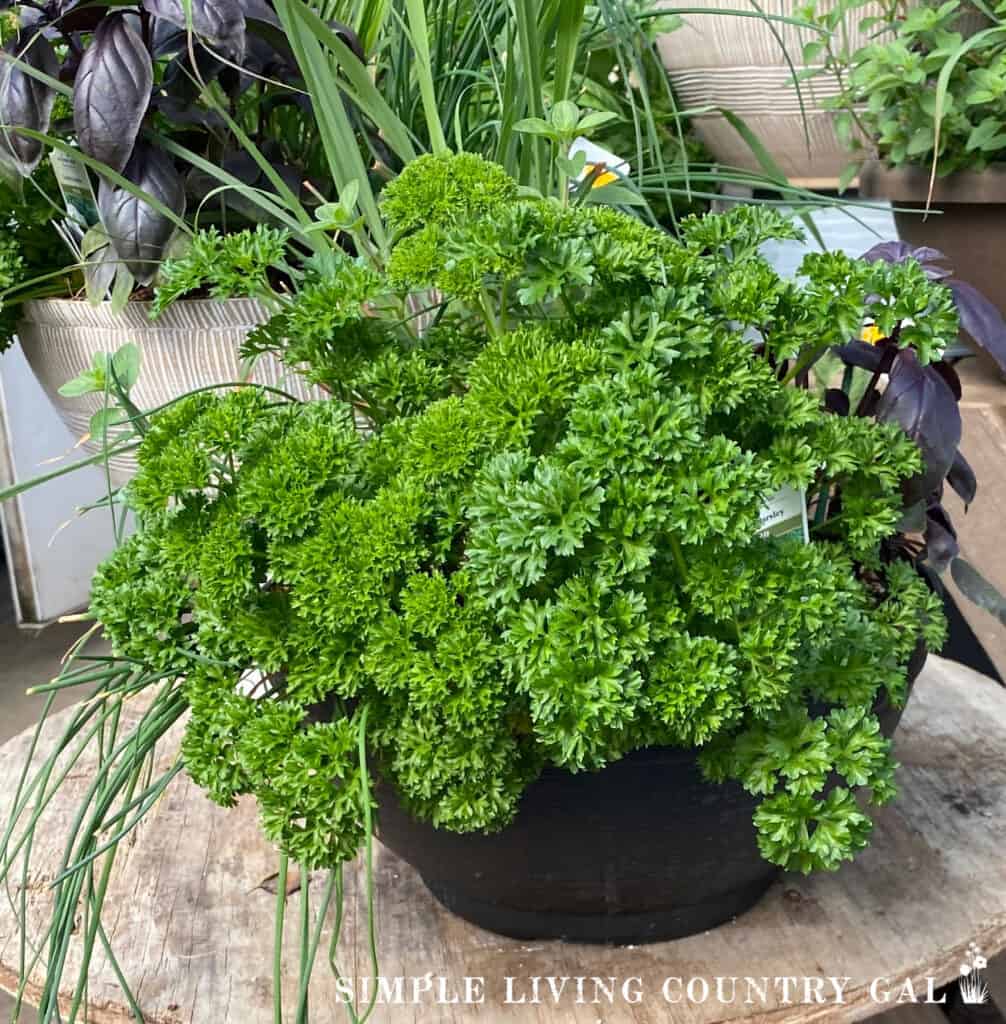 Composting
Just because you live in an apartment doesn't mean you can't compost. You can buy indoor composting containers that take care of the smell so you can keep it under your sink or in another area.
How to Compost Indoors
Add your fruit, vegetable, and scrap paper waste to the compost bin.
Over time it will break down transforming it into organic matter.
Use it to start more herb plants.
Composting is a simple step that reduces your waste output, improves soil quality, and supports a more sustainable lifestyle.
Get more Composting Indoors help here!
Grow Your Food
One of the most satisfying things about homesteading is growing your food and the good news is you don't need a traditional garden to do so. You can use the balcony or window sill to grow small vegetables like tomatoes, peppers, and strawberries. You can also grow microgreens indoors. Not only is this good for reducing your grocery bills, but growing your produce means you know where your fruits and vegetables are coming from.
Indoor Garden Hydroponics Growing System: 12 Pods Plant Germination Kit Herb Garden Kit Growth Lamp Countertop with LED Grow Light Hydrophonic Planter Grower Harvest Vegetable Lettuce Black
Large Tank Hydroponics Growing System 12 Pods, Herb Garden Kit Indoor with Grow Lights, Plants Germination Kit with Quiet Water Pump, Auto Timer, Height Adjustable to 20
LINEX Raised Garden Bed Planter Box with Trellis, 67.6" Tomato Planters for Climbing Plants Vegetable Vine Flowers Outdoor Patio, Tomatoes Cage w/Self-Watering & Wheels
Mr. Stacky 5 Tier Stackable Strawberry, Herb, Flower, and Vegetable Planter – Vertical Garden Indoor/Outdoor
DIY Kitchen Staples
Making your own kitchen staples is an excellent way to reduce waste, save money, and live a more sustainable life. You can start with making Kombucha, Sauerkraut, or pickles. You can also make your own soap, lotion, or candles to ensure you have healthy, environmentally friendly products that are free of harmful chemicals.
More Kitchen Staples Resources:
Mindset
It's easy to get discouraged when your homesteading journey is not perfect. Rather than comparing yourself to others, remember that homesteading is a journey, not a destination. When you don't have much space to work with, it's essential to adopt a mindset of self-sufficiency. You can still learn skills like budgeting, cooking from scratch, and preserving food to improve your quality of living, reduce waste, and live more sustainably.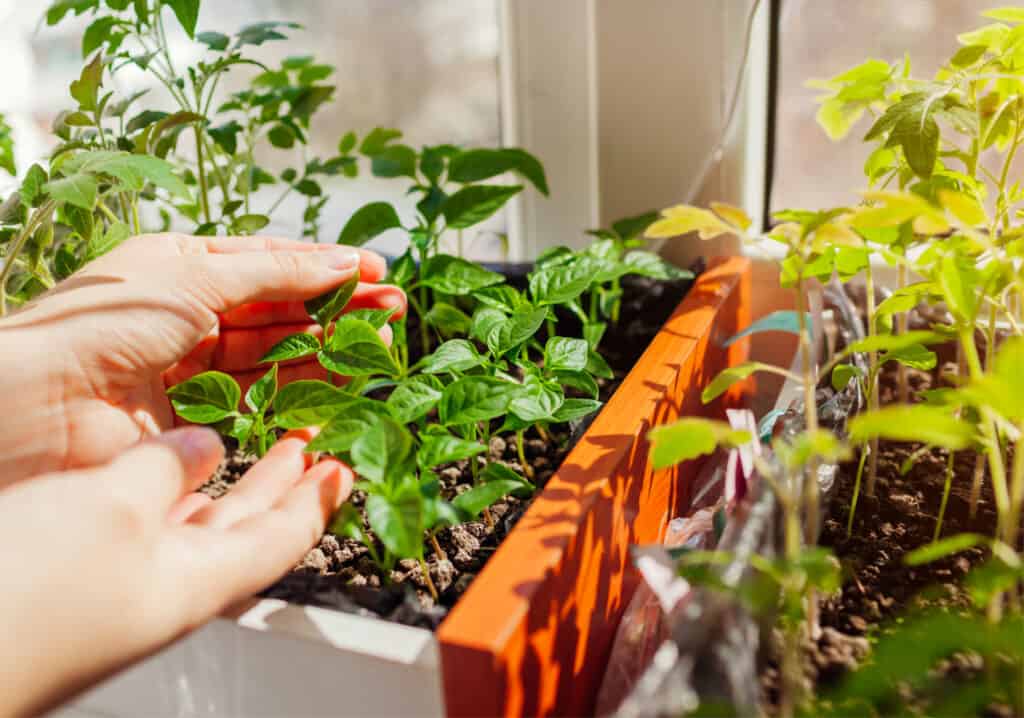 Living a homesteading lifestyle is not just for those who have plenty of land; you can be an apartment homesteader and begin your journey to self-sufficiency. Begin with easy ways to make small changes in your apartment and embrace a more simple, meaningful way of life.
More Homesteading Resources: