Growing the food you love doesn't always mean you need to till up a part of your backyard. That's why this article on how to grow a back porch garden was so fun to write.
Another great tip on how to start a backyard garden in a non-traditional way.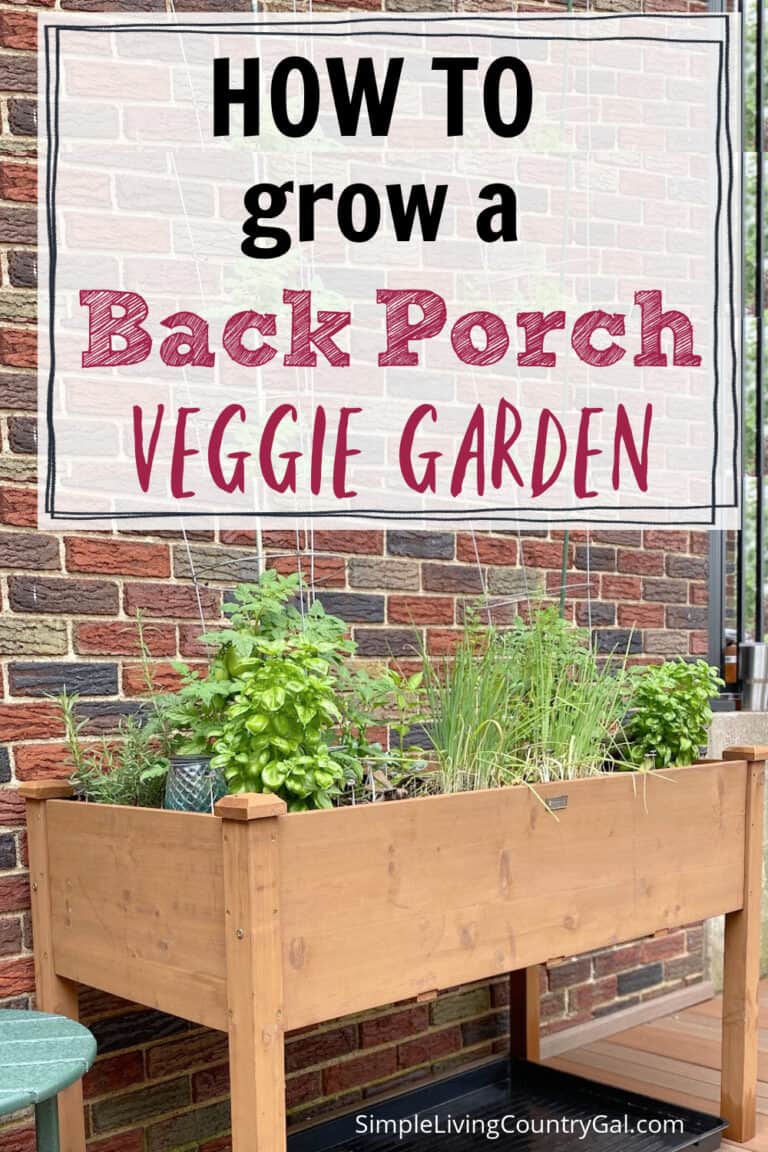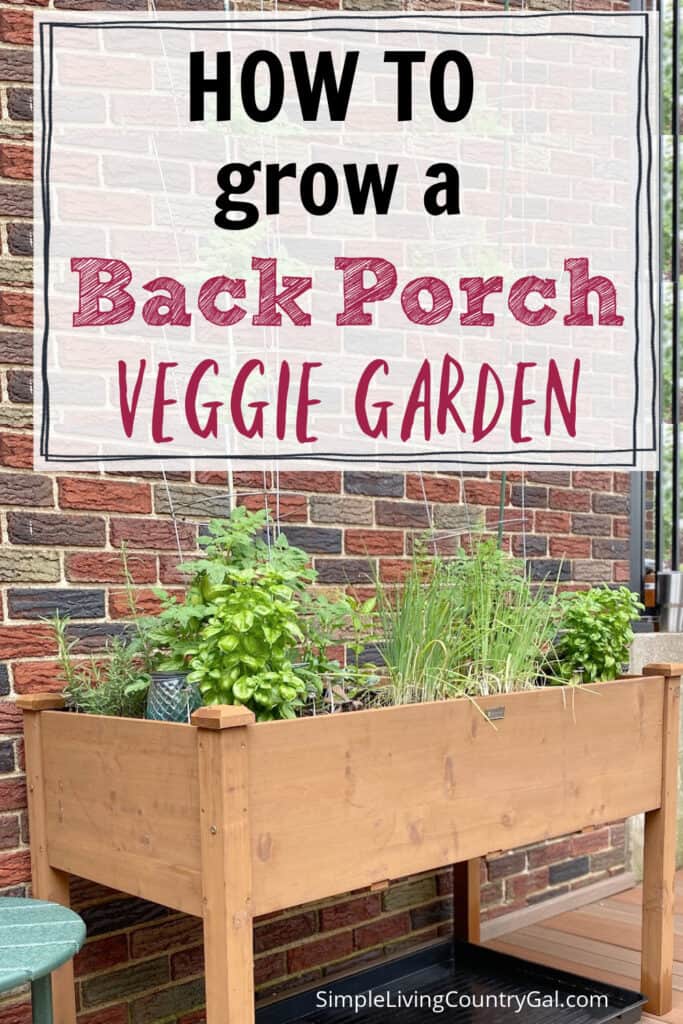 For those who enjoy gardening, the ability to grow fresh fruits and vegetables is a great way to be more in control of what you eat. However, not everyone has the space or ability to grow a traditional garden. This is where a back porch garden comes in. A back porch garden is a container garden that can be easily tended to from a small patio, a deck, or even a balcony in an apartment complex.
What are the benefits of starting a back porch garden?
The benefits of starting a back porch garden include being able to grow fresh produce and herbs in a small space with minimal time and effort needed for maintenance. It is also a great option for those who don't have access to traditional gardens or don't have the physical ability to work in them.
One of the main reasons to consider a back porch garden is space limitations. City dwellers often don't have access to a large plot of land, but they can easily create a garden on their balcony or patio. A porch garden is also perfect for those living in apartments or condos with small patios. With just a few containers, you can grow various herbs, vegetables, or fruits.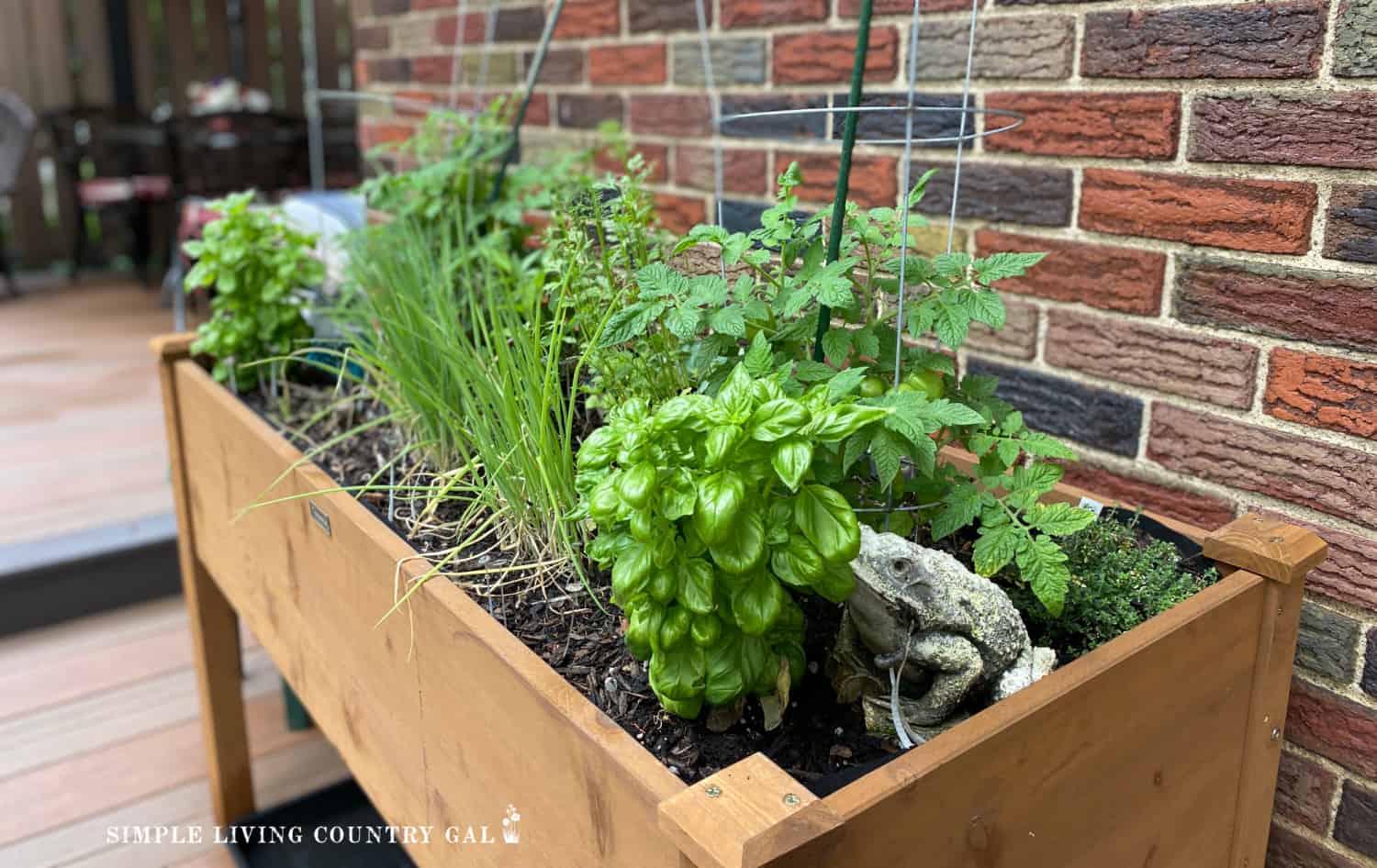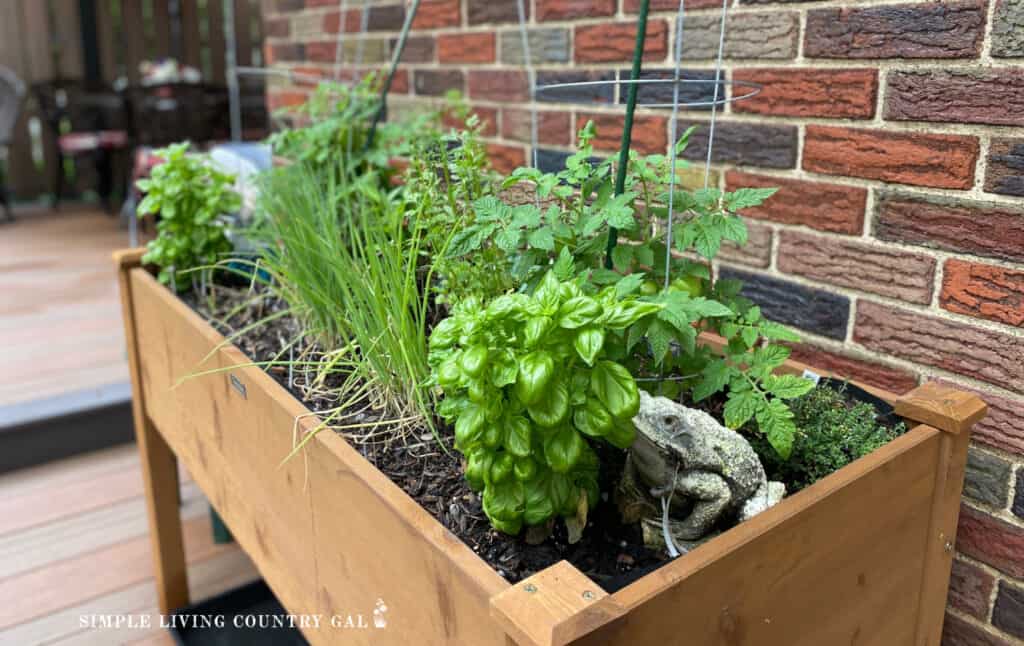 Another advantage of a porch garden is that it can be easily managed even if you have physical limitations. Because you are in charge of the location of the containers, you can make sure things are in a place where you can tend to them without much effort. Once you have your containers set up and planted there is no need for heavy lifting.
Is it easy to grow a back porch garden?
For those new to gardening, back porch gardens offer an excellent opportunity to try growing plants without committing to a full-size garden.
More reasons why we love porch gardens:
It's an inexpensive way to garden, as you can reuse containers rather than purchase new ones.
There is no need for large equipment such as a rototiller or wheelbarrow.
It is a fun project for young children allowing you to pass on your knowledge and love of growing your own food.
They are low-maintenance, so it is easy to keep up with daily watering and care without getting overwhelmed.
Containers to Use for Back Porch Gardening
A vast variety of containers can be used to start a back porch garden, from conventional pots to hanging baskets, grow bags, and straw bales. The size and type of container you choose should be based on the type of plant you want to grow and the amount of space you have available. You can use plastic containers, metal containers, galvanized steel buckets, and many more.
Utopia Home 10-Gallon Potato Grow Bags Pack of 4 – Foldable, Breathable, and Non-Woven Vegetable Planters – Easy to Move Gardening Pots with Reinforced Handles and Harvest Flap (2 Grey, 2 Black)
Aivituvin Raised Garden Bed, Elevated Plant Boxes Outdoor Large with Grow Grid – with Large Storage Shelf 52.7
ANGTUO Hanging Wall Planters for Indoor Outdoor Plants New 6 Pockets Vertical Garden Planter Hanging Grow Bags Flower Pots Railing Deck Balcony Home Decor
LANATU Wood Planter Box with Trellis – Set of 2 Raised Garden Bed with Wheels Outdoor Garden Flower Standing Planter Box for Patio Porch, W/Drainage Hole Set Included – Gloves & 328F of Twist Ties
How to DIY a Container for Growing
There are a few things to do before you start growing; let's go over them quickly.
Wash and rinse any old containers to remove dirt and debris before planting.
Drill holes in the bottom of the container to allow excess water to leak out. This will prevent your roots from sitting in wet soil, which can cause issues with your plants above.
Be sure the container you choose is large enough for the roots to grow below.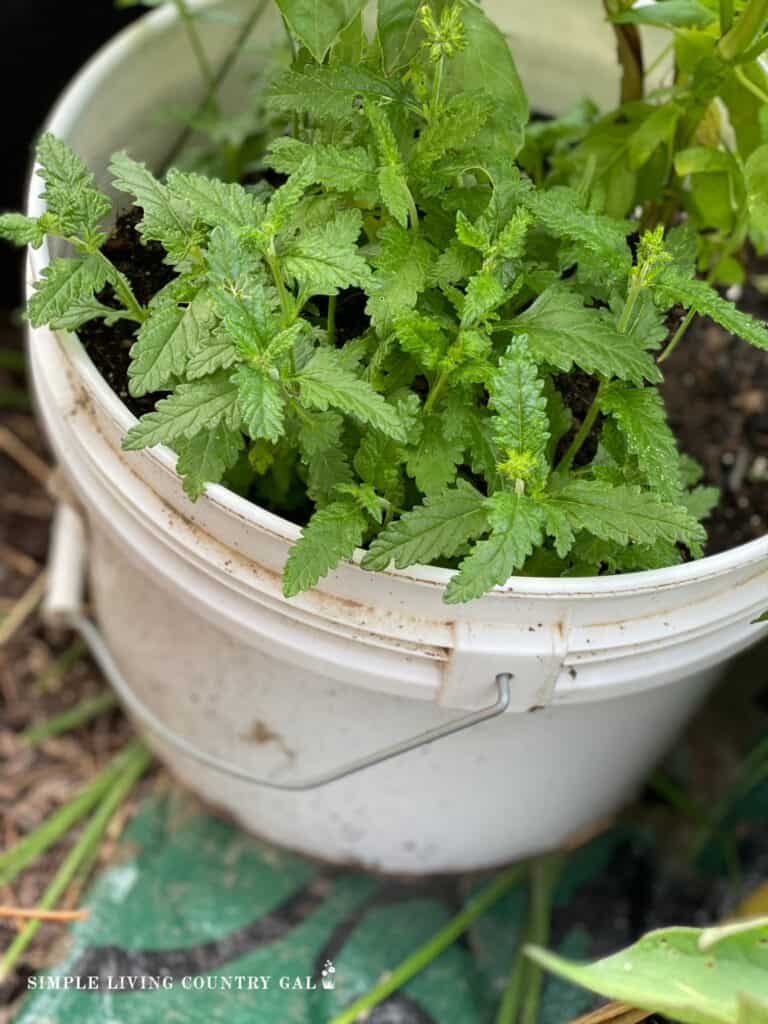 Where to put containers
You want to be sure the location you choose gets enough sunlight for optimum growth. Look for areas that have 6-8 hours of sun a day. If you do live in an area that has sunlight that moves throughout the day, you can put your containers on wheeled carts to allow you to move things more easily.
If you are using a table for planting, most come with wheels so you can move it around. If not, you can use individual wheel platforms instead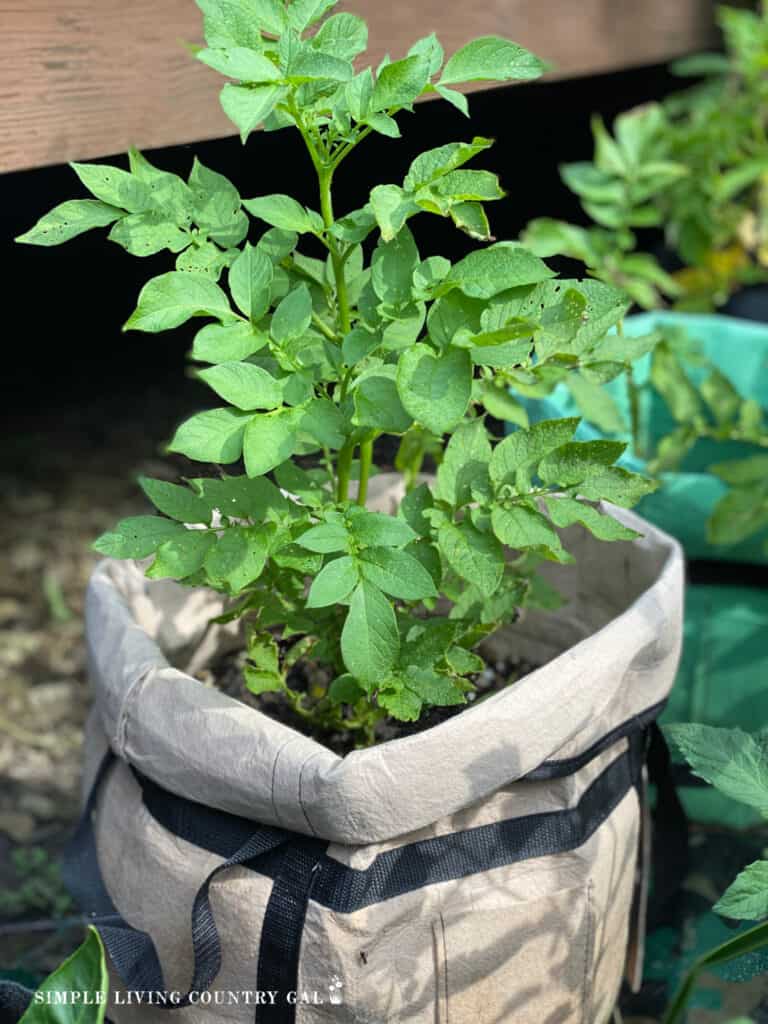 How to Plant in Containers
Just like any garden, there are a few things to consider before planting and growing.
Fill your container with good organic soil that will encourage healthy growth of your plants.
If planting seeds, follow the directions on the packet for depth and spacing.
If planting seedlings, make a hold with your hand for the roots of the plant.
Remove the seedling from the container.
Using your hand, gently loosen up the roots from the base.
Place the plant into the hole and fill in with soil.
Pat the soil down gently to help hold the plant in position.
Water lightly.
If needed, add support such as cages for tomatoes or stakes for peas.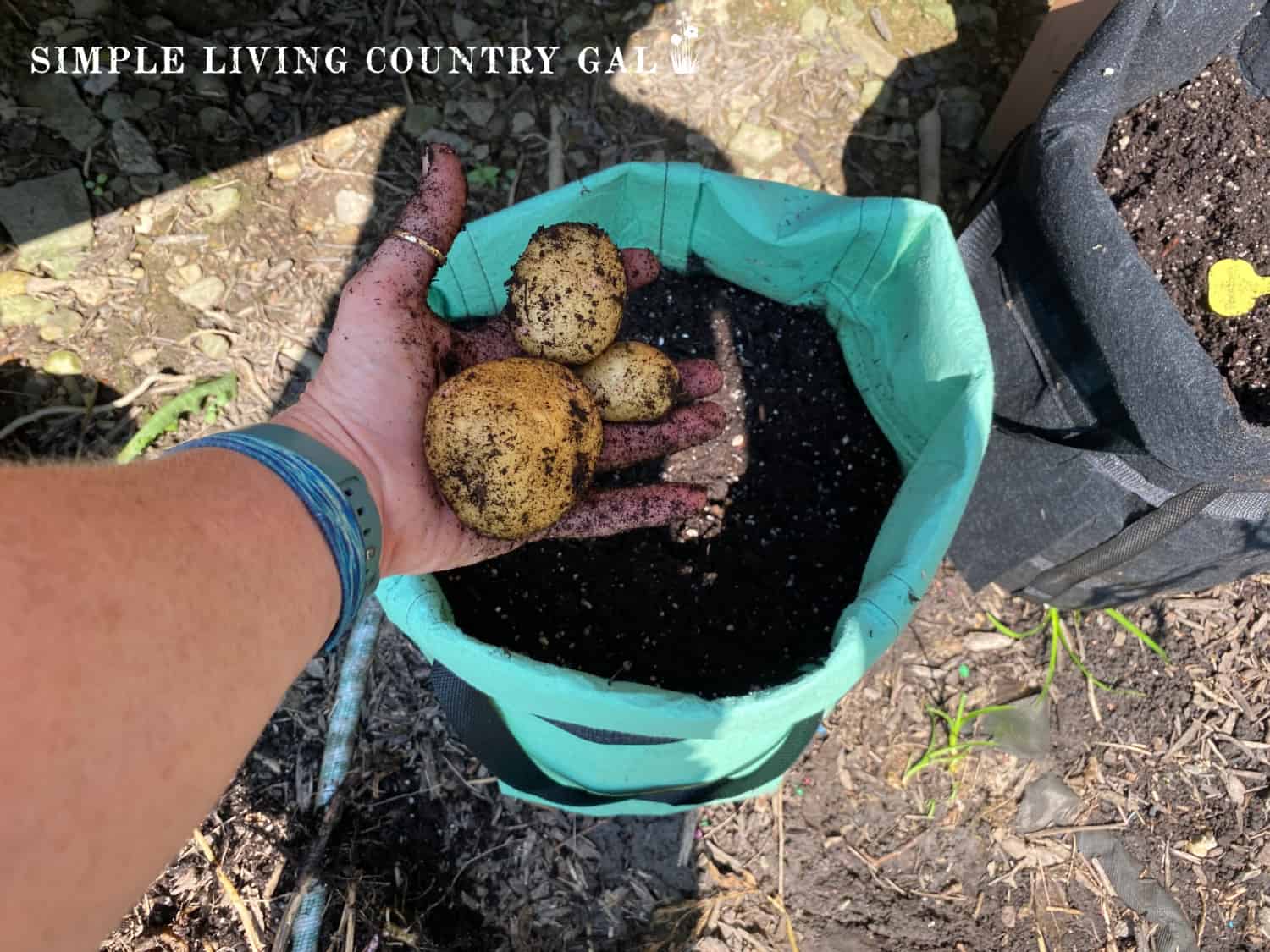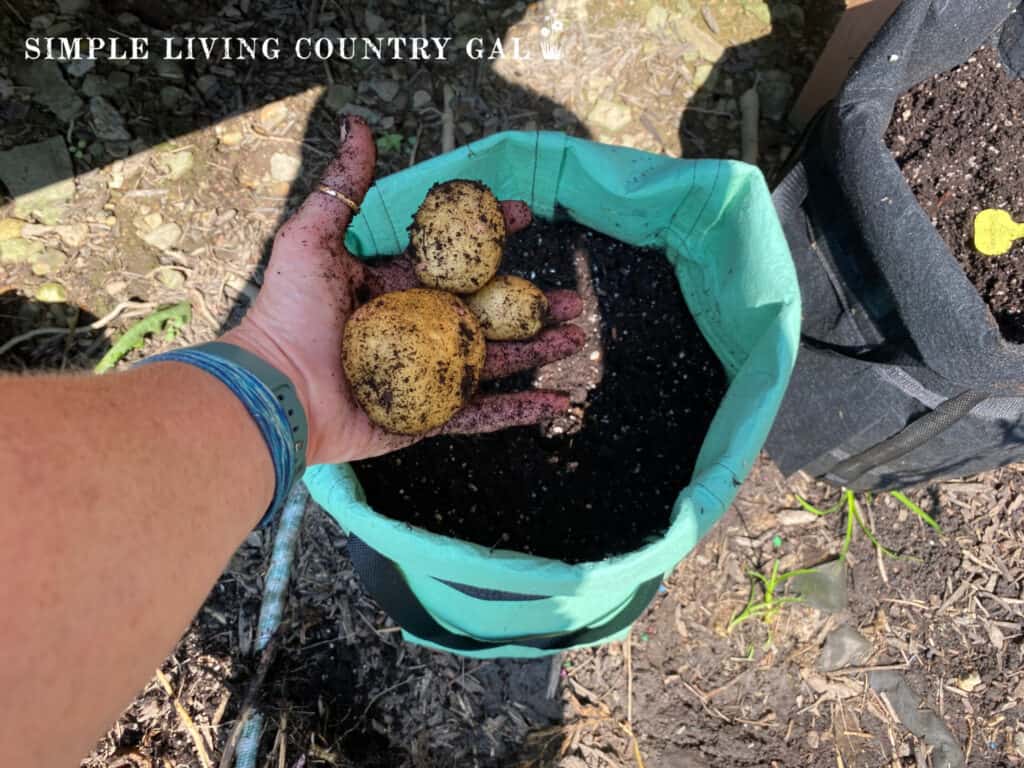 What are some different containers that can be used for a porch garden?
Different containers that can be used for a porch garden include terracotta pots, wooden barrels, plastic planters, upcycled items such as tires and pallets, and metal or galvanized steel buckets. Whether you purchase or DIY, be sure there is ample drainage, and you choose a container that matches the root size of the plant you are growing.
Unique Gardening Options
Aside from traditional gardening pots, there are also a few fun and unique options to explore when creating a back porch garden. The latest trend is straw bale gardening. Straw bale is a cheap, low-maintenance option that requires no soil as it supports the plants' root system from the inside. It's perfect for those who are short on space or want to try something new.
More Straw Bale Gardening Resources: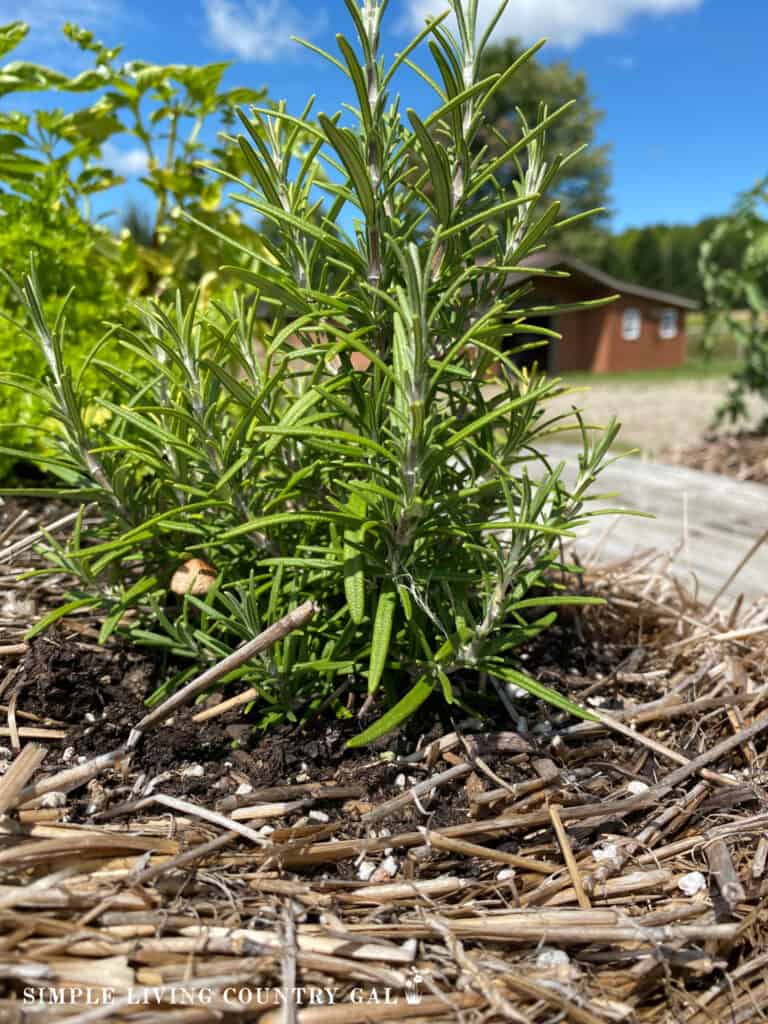 A back porch garden is an excellent option for those who love gardening but don't have the space, time, or physical ability to maintain a traditional garden. It's a fun and rewarding way to grow fresh produce and beautiful flowers. Whether you're new to gardening or a seasoned pro, there's a back porch garden option that will suit your needs and preferences. With the vast variety of containers and unique gardening techniques available, let your imagination run wild and create a stunning, low-maintenance garden on your porch, balcony, or patio.
More Container Garden Resources: