7 Steps To Take BEFORE You Begin Your Homesteading Journey
This article will walk you through what you need to know before you homestead. A checklist of things you can do to be sure this is the right path for you and your family.
Homesteading and living a simple life go hand in hand, before you jump in, be sure you are ready.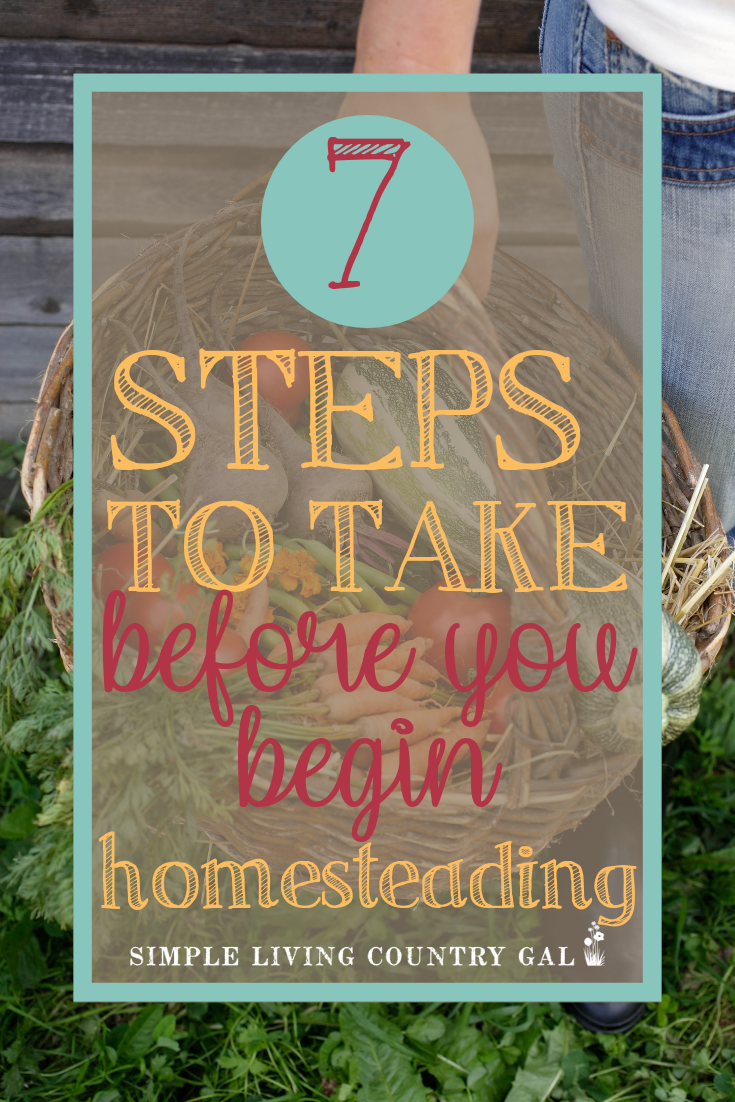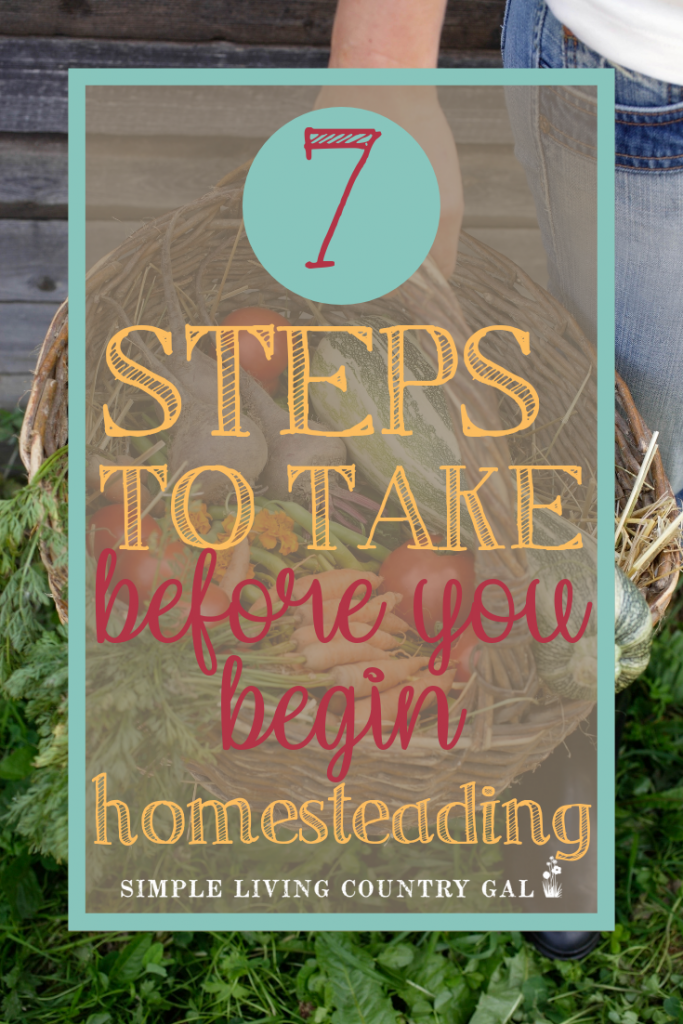 "If I only knew then what I know now" should be a pledge each farmer or homesteader needs to recite before they start a homestead. Being prepared before you homestead, both mentally and theoretically, is the key to not giving up after one try. 
I am not talking about knowing things like, how much grain to feed a goat or even how many eggs does a chicken lay each week.
I am talking before your shovel even hits the ground. Before you buy your first packet of seeds or even your first pair of barn boots.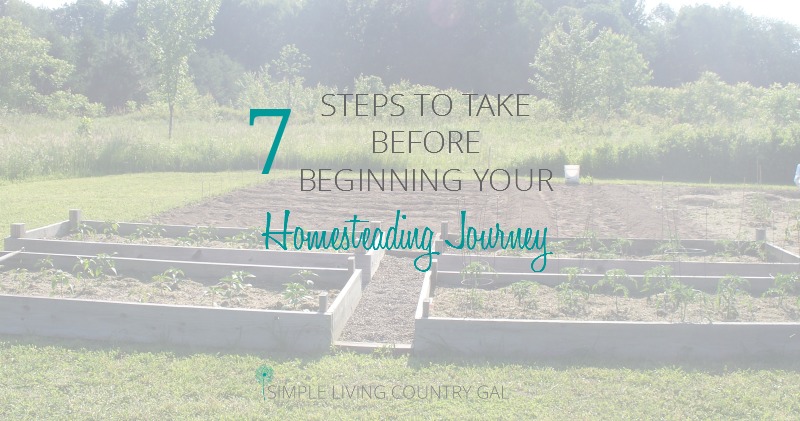 I am talking about the behind-the-scenes things that should, at the very least, be addressed so you go into this new way of life with your eyes wide open.
Sure, there will still be surprises, but hopefully, after reading this article, you will be better prepared to deal with them if they come up.
First, congratulations on even considering joining the homesteading lifestyle. Taking control of your home, food, and health is something to be commended. There is such joy when eating food grown on your own land and tended with your own hands, that the work and frustration are completely forgotten as soon as that fork hits your mouth.
So, before you make that commitment, I want to share with you just a few things I wish I had known before we left our city life behind and embraced the pastures and rooster calls and the never-ending scent of cow poo. 🙂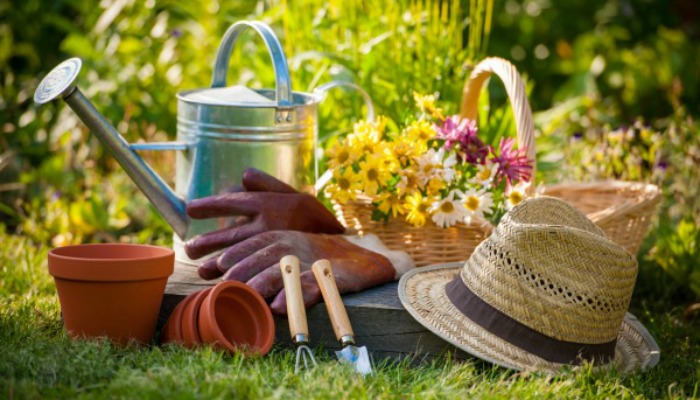 To make it easy, let's look at homesteading as a story, and with every story, you have a prologue. This, my friends, is your homesteading prologue…….
7 Steps To Take Before You Homestead
Usually, I like to tell folks to pick and choose what steps to focus on, but this list is different. I want to encourage you to do them all, yes, every single one, because they all matter, they are all important, and they will help you to be more successful.
Step #1 Commit
Starting a homestead from nothing can be daunting, so breaking things down into smaller steps really is the best way to approach things. Decide this is something you want to try and commit to achieving it. Aim to do something, anything every week or every day, for that matter, to get closer to your self-sufficient dream.
Research, study, ask questions, take plenty of notes, and save….save….save.
You will want a cushion in every area so you are ready for the unexpected. From money to education, go in ready both mentally and financially, and you will be much better off.
Step # 2 Change your mindset
Once you are ready to do this, you will want to change how you think. You are now a homesteader, my friend, and you need to think like one.
Make it, don't buy it. Reuse it. Don't toss it. Make it work with what you have instead of heading off to the store. Make something out of nothing.
These are all phrases we live by now.
No longer do we run to the store to get what we need; instead, we look at what we have around us and do our best to make it work. You can see this in action here, where I made nesting boxes out of scraps and random supplies, we had on hand.
This article is now one of my most popular reads, and for good reason. When you can turn an idea into a useful part of your homestead without investing a huge amount of cash, it is a win all the way around.
You can see another example where we were able to construct a full DIY playground for our goats all without spending any money. 
I love free…And before you know it, you will too.

Step #3 Be ready for challenges
I love to homestead; unfortunately, it isn't always easy to do. Knowing this before you homestead will go a long way to helping you through the rough patches. Be prepared for work and quite a bit of trial and error as you find your footing and where your talents lie. 
Know that each setback, each mistake, each ball that you drop is a learning experience. A chance to see what went wrong, adjust how you do things, and move forward.
I have yet to meet a farmer that hasn't made a mistake, you will, too so don't beat yourself up for it.
Keep a journal of notes that you can refer to whenever you need them. Write about your successes and your failures so you know just what worked and what didn't. You can use spiral notebooks for this keeping a different color for each area so I can more easily identify each one. Keep a list of notes from each day or week so you can look back when you need a refresher course on a project or livestock animal that is in your care.
Also, learn from others' mistakes as well. When you move to a homestead, take the opportunity to learn from other homesteaders or farmers that live around you. Find out about the area, the soil, the weather, and what challenges are common.
Pests, animals, diseases, and weather all factor into homesteading so learn from the experience of your neighbors and add what they tell you to your homesteading notebooks.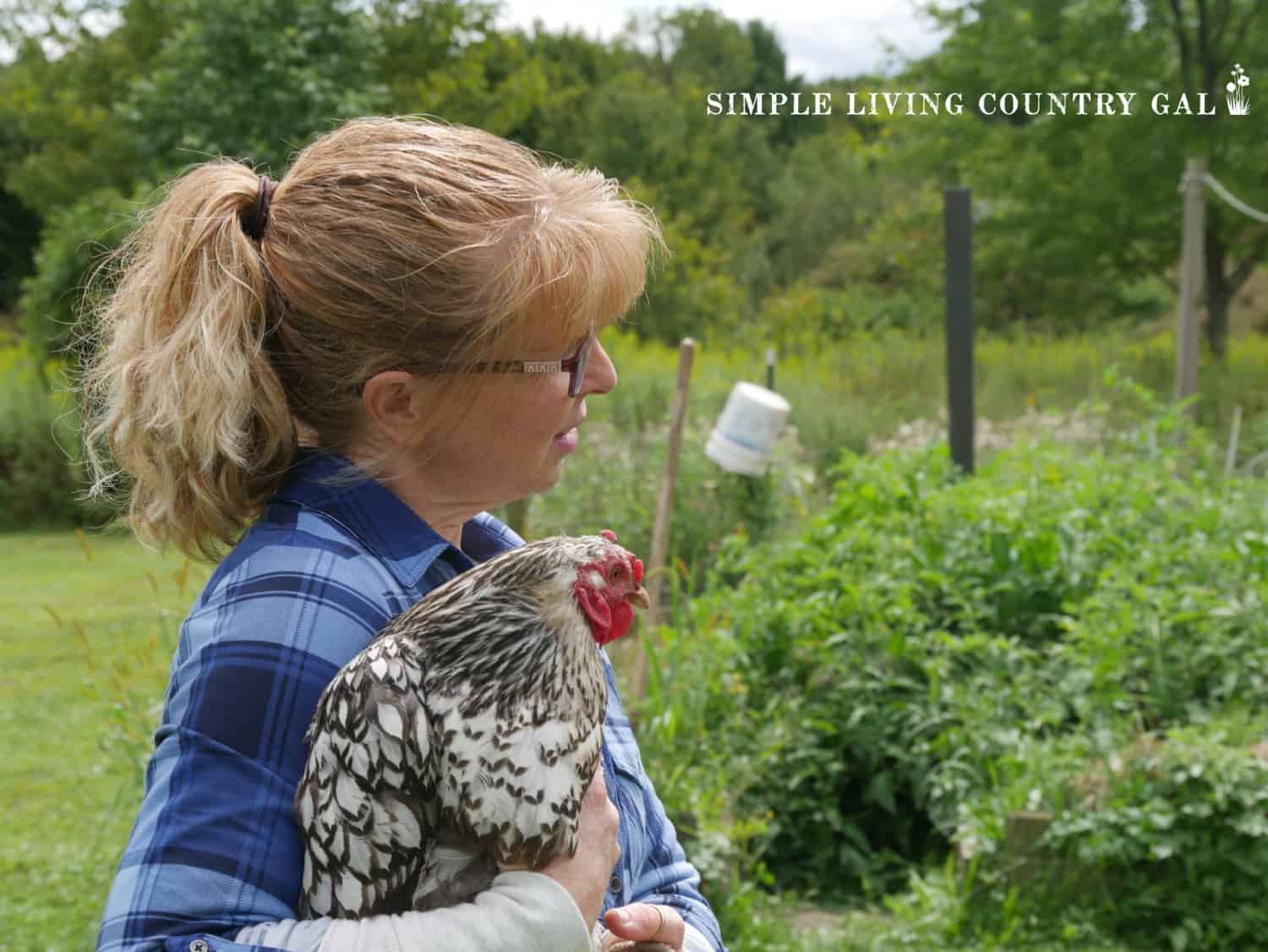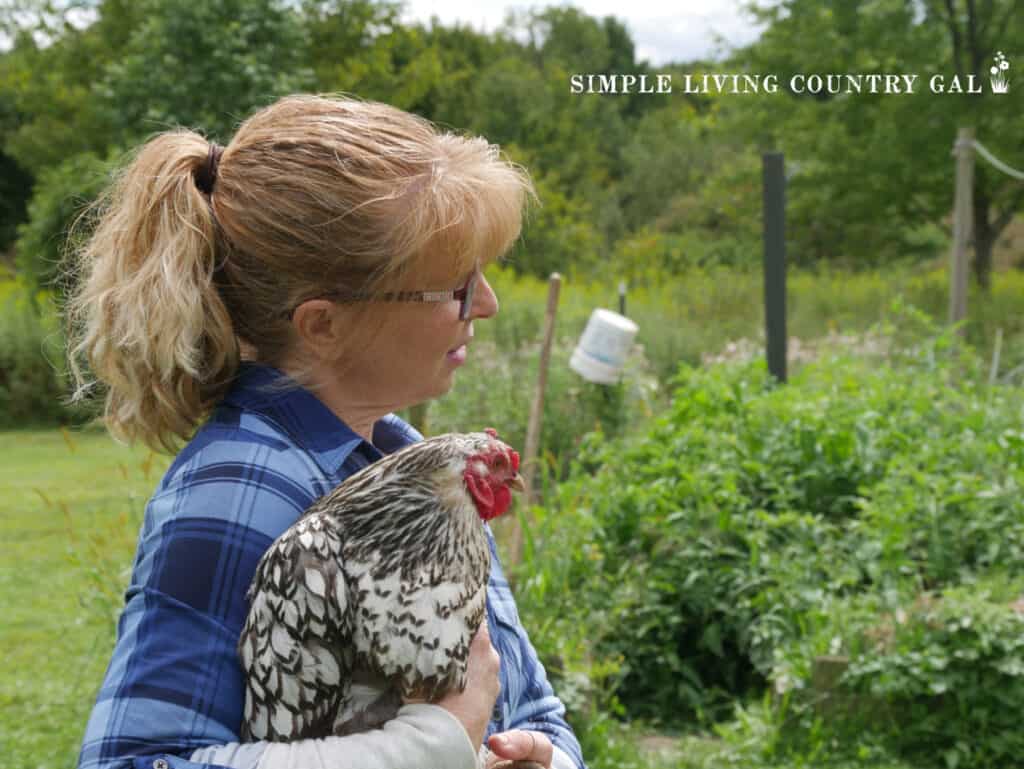 Step #4 Make a plan
As with anything, you will want to have a plan for your homestead, and you know how much I love to plan!
Start by making a list of what you want on your homestead.  The different areas, the livestock, the gardens, the pastures, the orchards, and more. When Hubby and I started out, we actually drew our plan down on paper like a map. We showed everything we wanted and where we wanted it to be.
At the bottom of this article, you can grab your FREE Homestead Project Planner. A great resource to have in your homesteading library.
An excellent book to help with this is The Backyard Homestead.
This book shows you how to lay out a homestead plan on just about any size of the property.  From one acre to a large farm, they will give you a better idea of how to make it all work and utilize the land you have more efficiently. They also give livestock recommendations depending on the room you have available. 
I highly recommend it!
SLCG PRO TIP: For my frugal friends, you can find this book and many others at your local library. I love the library because I can see what books are out there a go through them before purchasing. If I find a book or resource that I know we will use over and over again, that is my cue to invest in buying that book.
I highly recommend starting a resource library at home that you can refer to whenever you need to. Sure, you can find information for free online, but that can take time to filter out what you are looking for. A home library will make starting a new project easier to research and implement. 
READ: THE HOMESTEADER'S LIBRARY – BOOKS EVERY HOMESTEADER NEEDS TO READ
Just like the internet, the library should be your very best friend. Free resources are a gem when you are homesteading, so learn to check out books and read as many as you can.


Step #5 Make your goals and set target dates
Putting expiration dates on your homesteading goals and projects will help you to complete them more efficiently. Take this tip one step further and break your goals down by month and display that master list where you will see it every day.
This little reminder will keep those goals front and center where you need them to be.
Let's dive into this a little deeper.
First – Write everything down on a sheet of paper that you want to accomplish for the entire year. Big jobs, small jobs, get it all down where you can see them. Do not make the mistake of thinking you will remember. Get each item written down on paper so you are committed to getting it done.
Second – Once your list is written, go through and assign a month to each goal or project. Keep in mind the business of the year. For example, don't give yourself a list of 15 projects if it's the month you plant your garden.
Third – Write up a to-do list for each month. Use a new sheet for each of the 12 months. This will make it easier to see the projects you have planned, allowing you to follow with less stress and pressure.
This monthly list will be your guide for the entire year.
Begin each month with a meeting to go over the projects that are coming up. Set up a game plan to best tackle everything on your monthly list along with a budget of what you think the project will cost. As you complete something, check it off and celebrate that victory!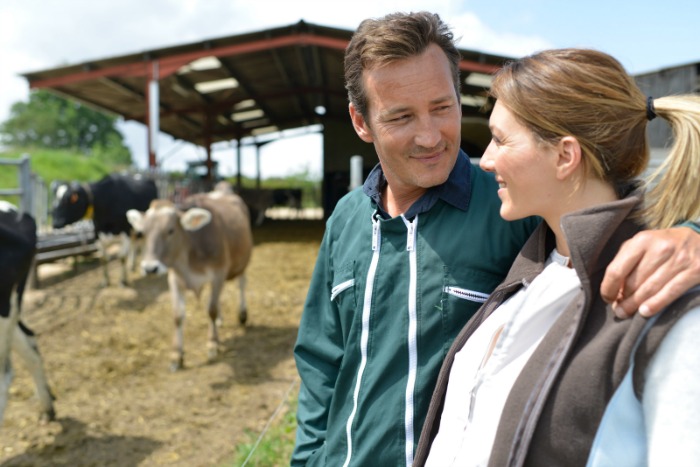 At the end of the month, go over your list. Carry over any goals or projects that you did not get to or completely finish up.
Repeat this system every month. Do a look ahead with your partner and do your best to be on the same page. You will be amazed at how many things you get done by doing it this way.
To help, you can download and print out my homestead project planner pack to use. This is the exact same planner Hubby, and I use every year, and we love how well it works. We now get so much done we are no longer running in place, never really getting anywhere.
Just click the box below and sign up for my weekly homesteading newsletter. As a thank you, you will get the project planner for free!
Step #6 Make a budget
We had very little money when we started out, so I know for a fact that you can start a homestead even on the tightest of budgets.
With that being said, there are things that you will need to spend money on, and you should try to be realistic about it. When you write up your monthly goals and to-do lists for the year, add in what you will need to acquire as far as supplies and any outside help and what the estimated cost will be for each project.
This is the "hurry up and wait" part of homesteading.
Start a savings account now with the total amount for the year as your goal amount. Each month budget in money that you can feed into this project account. Even if it's only $10 a month, every little bit does help. By doing so, you will take some of the stress out of the new projects you have planned. 
Unsure where or how to get the money to save? Read my post on How to Save Money when you have no Money to Save for tips and tricks.
In the meantime, you can look at garage sales, flea markets, and even recycling centers to find great deals on tools and supplies you may need. You don't need a brand-new John Deere tractor to start a garden. Sometimes all you need is a sturdy rake and a strong back to get the same results.
More Gardening Resources:
Make a wish list of the tools you hope to acquire and start your search now. Scour the want ads, Craigslist, yard sales, and flea markets. Check off your items as you get them.
Remember, every time you check something off, you are one step closer to your homesteading dream!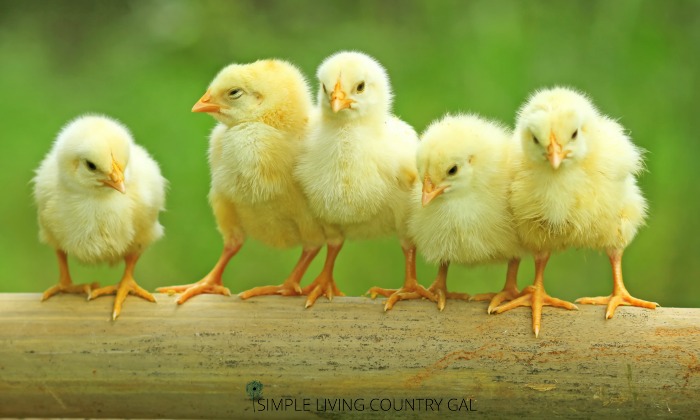 SLCG PRO TIP: Sometimes you can rent rather than own. Every year we rent a rototiller for big garden projects on our homestead. For $40, we can use a large tiller for the day and get many projects started or even completed in that time. 
Step # 7 Research, research, research!
As with any project, it is important to do your homework. If you don't have an account on Pinterest, now is a great time to start one. Pinterest is a great way to search out homesteading projects and an easier way to do things on your property. Start a board on DIY Homestead Projects and add to it when you find a great idea. Revisit this board when you are making up our Project Wish List for the year ahead.
If you would rather not, a good old-fashioned tickler file will do just as well. A tickler file is just a collection of articles you have either printed out or torn out of a magazine. Keep a collection to refer to when you are looking for a solution. 
To get you started, here are a few topics you may want to include in your research.
Crops
Orchards
Organic foods
Farmers markets
Large farm equipment
Irrigation
As you find information, make notes or clip articles, and put them into your file so you know just where it is when you need it.
Starting a Homestead from scratch can be overwhelming.  Taking the time to prepare yourself mentally before you homestead, not to mention plan out your projects, and gather your supplies and equipment, will go a long way to your success.
More Homesteading Resources: