I'm a planner and love to map out every minute of my day. So meal plans are my lifeline to having a stress free end to a very busy day. I do know however that not everyone is an obsessive planner. So I have come up with another option for those of you that want to make dinner time easier but don't want to plan meals out.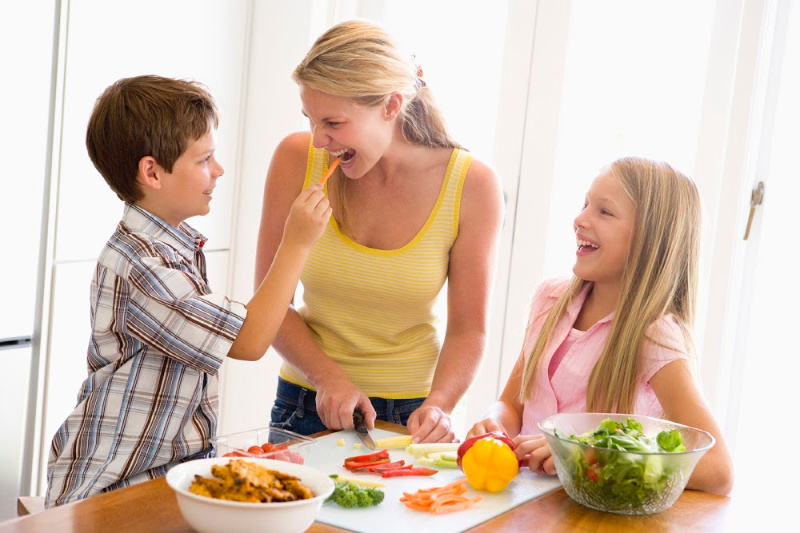 How To Make Dinner Time Easier (even without a) Meal Plan
Tip #1 Assign daily themes.
By assigning a meal theme to each day, you will really narrow down your choice and make things a bit easier at dinner time. Even though I do meal plans I still have daily themes for those days when what I have planned just doesn't sound good.
I cannot tell you how much easier it is to choose a meal knowing it is chicken Tuesday.
This one tip alone will make dinner a lot less stressful.
Here is a peek at my weekly meal theme. Use this to inspire yourself to set up a theme plan for your family.
Leftover Monday
Chicken/fish Tuesday
Pasta Wednesday
Stirfry Thursday
Fast food (homemade) Friday
Soup Saturday (in winter) grill out Saturday (in summer)
Family Dinner Sunday
Tip #2 Keep a go-to list.
Every family has their favorites and our family is no different.
When I'm pressed for time and out of ideas a quick peek at my go-to meal list is usually all I need to get dinner on the table. If you do not have a go-to meal list, now is the time to get your family's input.
Ask each of them to list their 3 favorite meals. Write everything down next to their name so you know who picked what. Round your list out by adding a few of your own meals along with some quick last minute options.
Voila.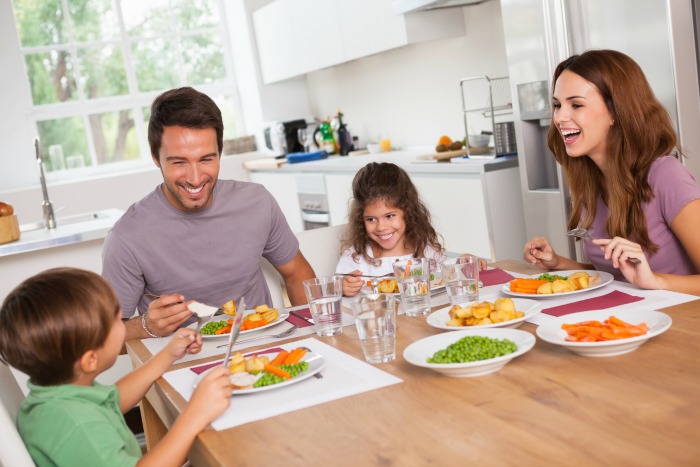 You now have a go-to meal list!
Ninja tip: Be sure to always have ingredients on hand for these go-to meals. This way when you do want to make something on this helpful list you know you have all you need to make any of your options.
READ: HOW TO MAKE AN EFFECTIVE SHOPPING LIST
Next time you are lost as to what to make for dinner, just refer to your go-to meal list and you are good to go.
Tip #3 Stock your freezer.
Another helpful tip if you hate to meal plan is to be sure your freezer has enough options to make any of your go-to meals. So, if sloppy joes are a family favorite, make sure you always have hamburger ready to go in your freezer.
There is nothing more frustrating than preparing dinner only to find you are missing a key ingredient.
Another tip? Fry up a bunch of burger and freeze. This super helpful tip will really cut down on dinnertime prep. With frozen prepared burger in your freezer, you will have the main job already done if you want to make tacos, sloppy joes, goulash, spaghetti, and even chili.
This time-saving tip will really make dinner time a snap! You can also do the same with chicken or turkey. Remember the more you can do when life is peaceful the more you can avoid a stressful situation trying to cook when time is short and hunger pains in your family are at an all-time high.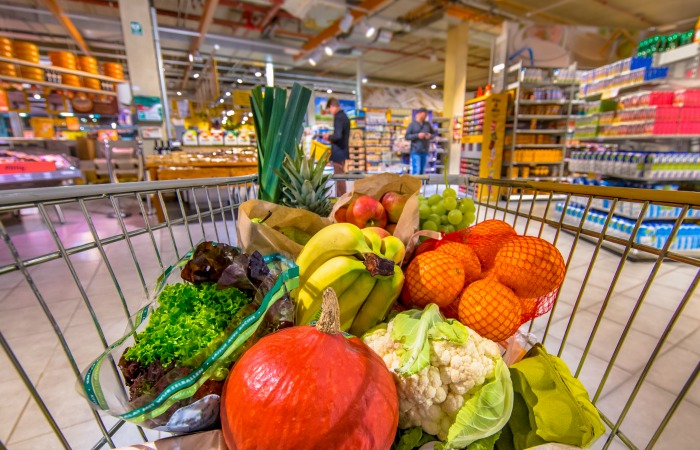 Tip #4 Stock your pantry.
On the same note, you also want to make sure you have all you need in your pantry. Once you choose your main dish the sides should also be easy.
To really make this part fast and simple try to keep a nice variety of ready to go side dishes on hand.
Tip #5 Dust off your crock pot.
I LOVE my crockpot and use it year round.
Nothing solves dinner time madness than a meal you prepared in the morning. Not only will your house smell amazing, but clean up is a snap since most crockpot dishes are one dish meals.
You can check out some of my favorite crockpot recipes on my Pinterest page. Tip: Follow my Pinterest page so you don't miss a single recipe!
No crock pot? No worries, they are cheaper than you think and a great investment for your kitchen. Start your crock pot search HERE.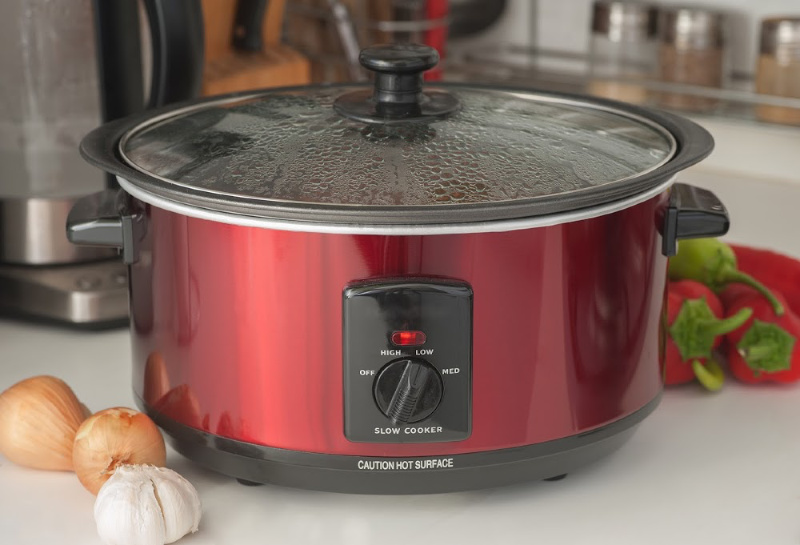 Tip #6 Leftovers at the ready.
I like to double up easy dishes so I can freeze meals to have in a pinch.
It takes the same amount of time and effort to whip up a double batch of Crockpot Chicken Fajitas.
When you are done cooking simply freeze up enough for a future dinner and you are all set!
Bonus Tip: Homemade fast food meals.
Most families love fast food meals. So fast food Friday's are a big hit in our home.
Pizza, hotdogs, mac-n-cheese, chicken strips. I could go on and on. Have a few of these goodies ready to go and you have yourself a super quick and fun meal in just minutes.
Worried about processed foods? Make as much as you can from scratch and freeze. Just a little more work and you have the same yummy foods that are not only delicious but good for you too!
Sometimes having a few tricks up your sleeve is all you need to make dinnertime easier.
If you think this is easy, then meal planning could be your game changer. Find out how to Make a Weekly Menu and Ensure you Use it to see just how easy it is. I even include a free planning printable to help you out. 🙂