Suburban Homesteading Ideas
Living a more self-sufficient lifestyle is a great way to be more in control of your food, your home, and your finances. If you live in the city, you may think this is not a life you can try, luckily that is no longer true. This article will give you easy suburban homesteading ideas that you can start trying today.
Homesteading tips that can be done no matter where you live.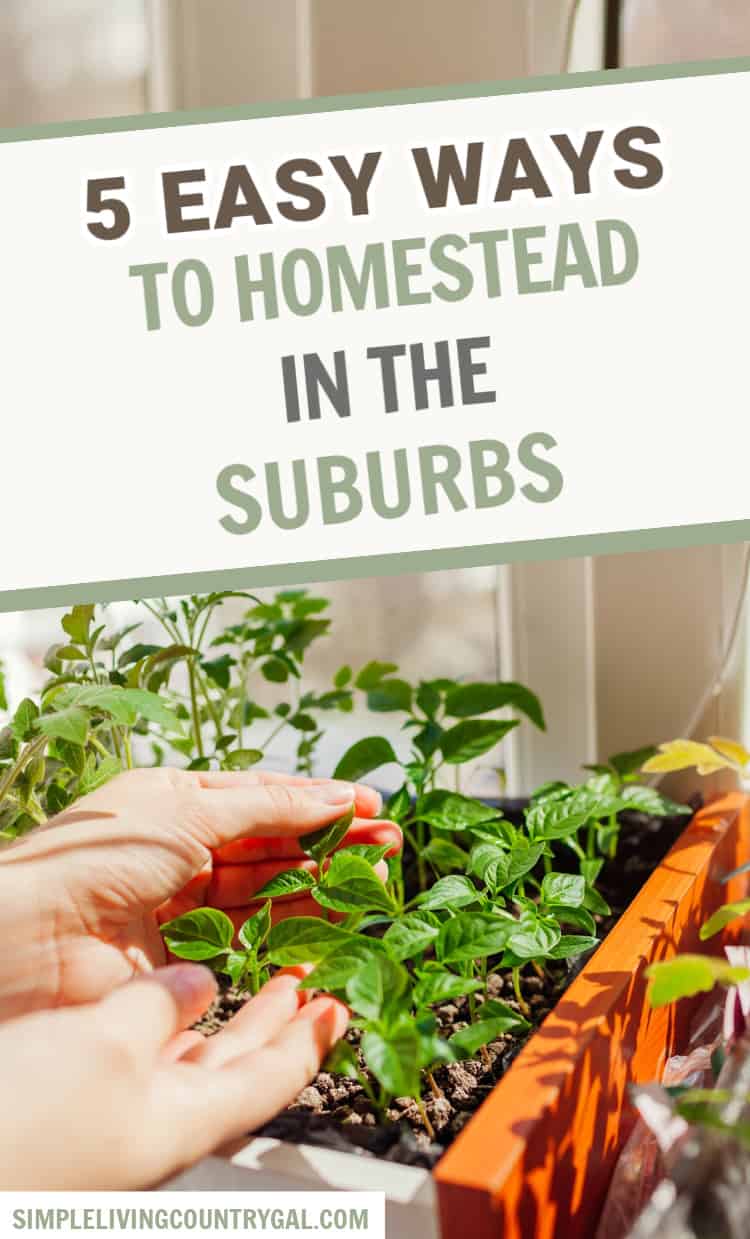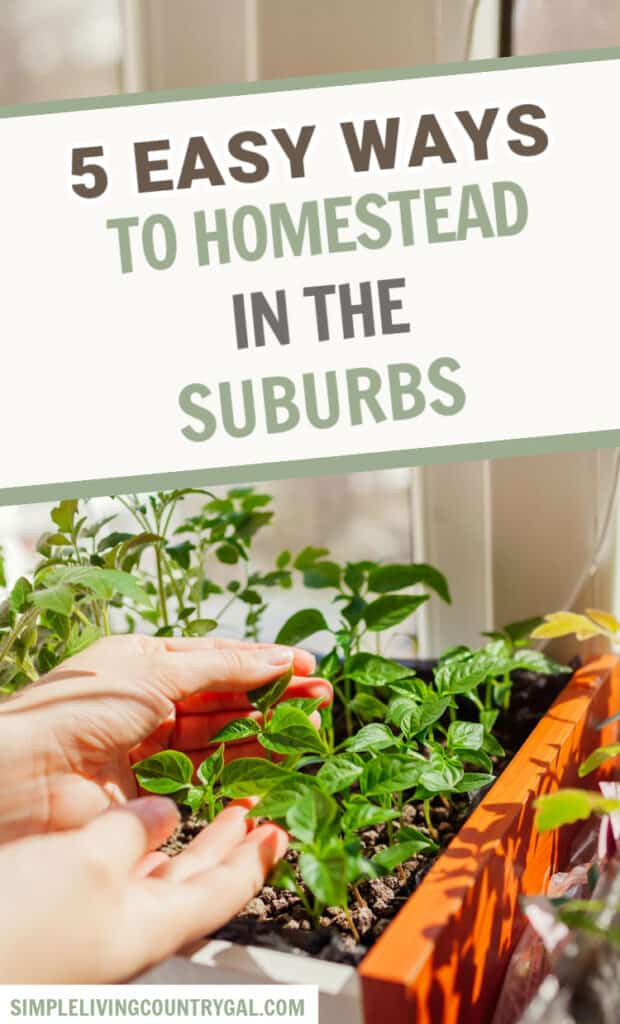 Living in the suburbs doesn't have to mean sacrificing your dream of a self-sufficient lifestyle. There are plenty of ways to homestead, even if you don't have acres of land. With just a few adjustments, you can turn your porch, deck, or balcony into a thriving garden, and even raise small livestock. Here are some suburban homesteading ideas to help you get started.
What does homesteading mean?
Homesteading is a lifestyle that focuses on self-sufficiency. It usually involves growing your own food, raising animals for food or work, and preserving the harvest for later use. Homesteaders often practice wilderness survival skills like hunting and fishing, and many pursue sustainable energy sources such as solar or wind power.
Homesteading can also involve building small structures such as sheds, barns, and greenhouses, as well as preserving food like canning and fermenting. Ultimately, the goal of homesteading is to be more self-reliant and reduce your reliance on stores and modern conveniences.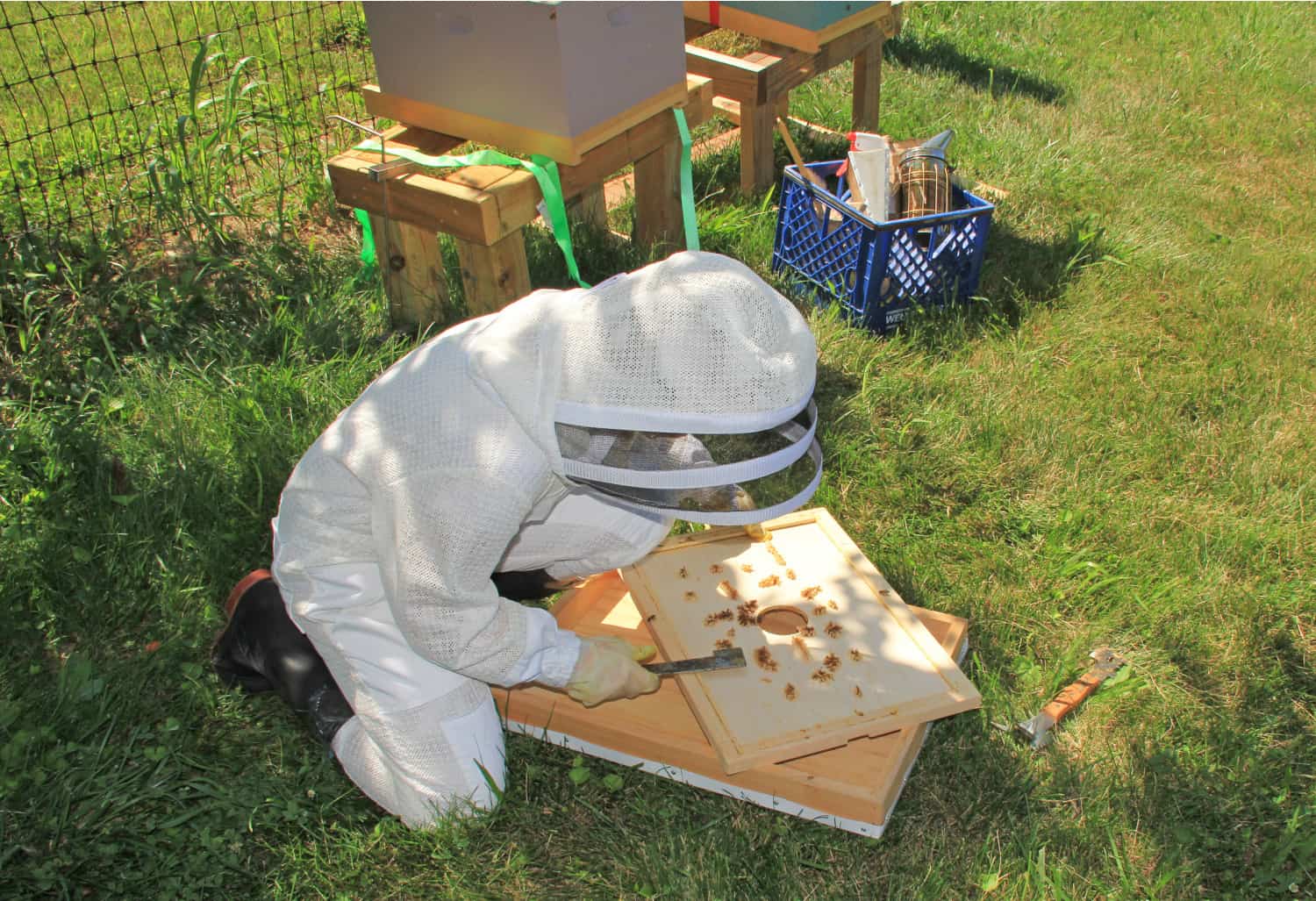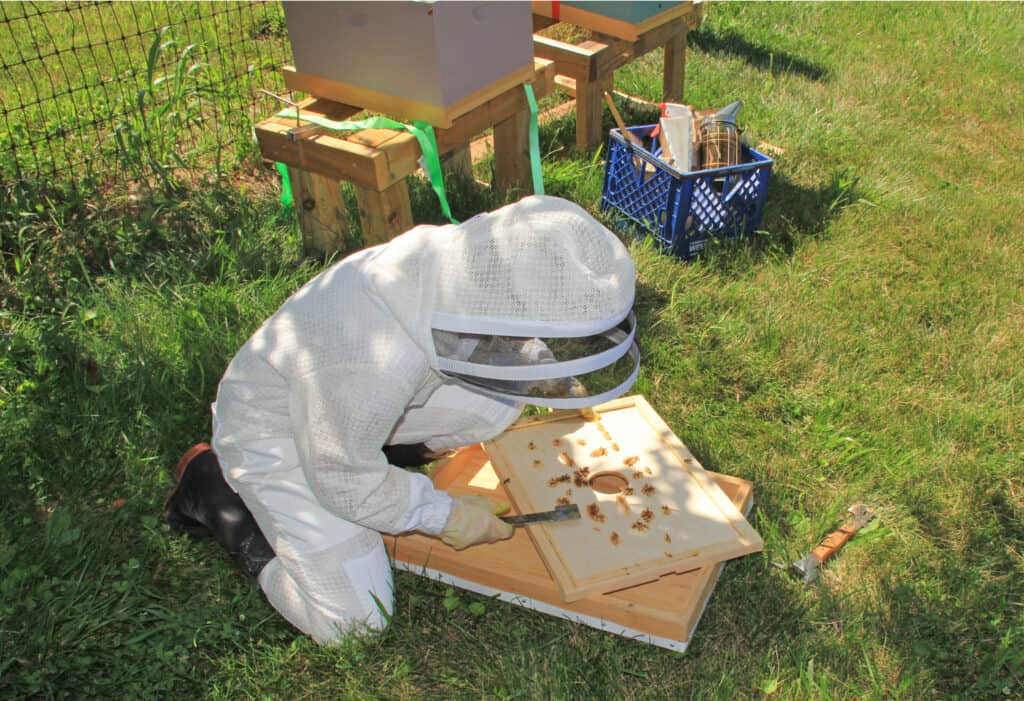 Suburban Homesteading Ideas
Let's look at a few easy ideas that you can start to incorporate in and around your home.
Gardening in Small Spaces

Even if you live in a townhouse or apartment or have a home with little to no yard, you can still grow herbs, veggies, and fruit for your family to enjoy.
Instead of tilling up a large section of property, look for containers or raised beds that fit your space.
Use soil that is specifically formulated for container gardening.
Consider vertical gardening containers, bags, or trellises for vining crops like peas, cucumbers, and beans.
Choose compact varieties of your favorite vegetables, or try microgreens or herbs.
If you're short on space or sunlight, consider joining a community garden, or looking into hydroponic or aquaponic gardening.
X XBEN Vertical Wall Hanging Planters, 7 Pockets Indoor Outdoor Large Grow Bags for Balcony Garden Yard Office Home Decoration
FOYUEE Raised Planter Box with Legs Outdoor Elevated Garden Bed On Wheels for Vegetables Flower Herb Patio
Giantex Garden Potting Bench, Galvanized Steel Top, 6 Hooks, 2 Tier Storage Shelves, Wood Workstation for Indoor Outdoor Gardening Planting Garage Tools, Potted Plant, Worktable 41.5
Mr. Stacky 5 Tier Stackable Strawberry, Herb, Flower, and Vegetable Planter – Vertical Garden Indoor/Outdoor
VIVOSUN DWC Hydroponics Grow System, 5-Gallon Deep Water Culture, Recirculating Drip Garden System with Multi-Purpose Air Hose, Air Pump, and Air Stone (4 Bucket + Top Drip Kit)
EXO Garden Hydroponic Growing System Vertical Tower – Vegetable Plant Tower Gift for Gardening Lover – Automate Aeroponics Mini Indoor Outdoor Home Grow Herb
Hydroponics Growing System Indoor Garden Vertical Garden Planter,30-Plant Hydroponic Growing System,Indoor Smart Garden Kit Including 3Pcs Grow Bags,Water Level,Pouring Funnel(No Seedlings Included)
Raising Livestock in Suburbia
Before starting any livestock operation, be sure to research local laws and regulations. In some areas, raising chickens, rabbits, or even bees is perfectly legal, while in others, it may be prohibited. If you have the space and the okay from your locality, consider starting with a bee hive, a small flock of laying hens, or a pair of rabbits for meat and fur. If you're not ready for animals, consider participating in a local CSA or meat share program.
Homesteading Indoors
If your living space is too small or too shady for a garden, you still have options that you can do to homestead indoors.
Start by learning the art of food preservation.
Stock up on staples like beans, rice, and flour, and invest in a few basic tools like a pressure canner and a dehydrator.
Learn how to make your own pickles, jams, and sauces, and experiment with fermenting vegetables and making cheese. Y
You can also grow sprouts and microgreens on your kitchen counter or start a windowsill herb garden.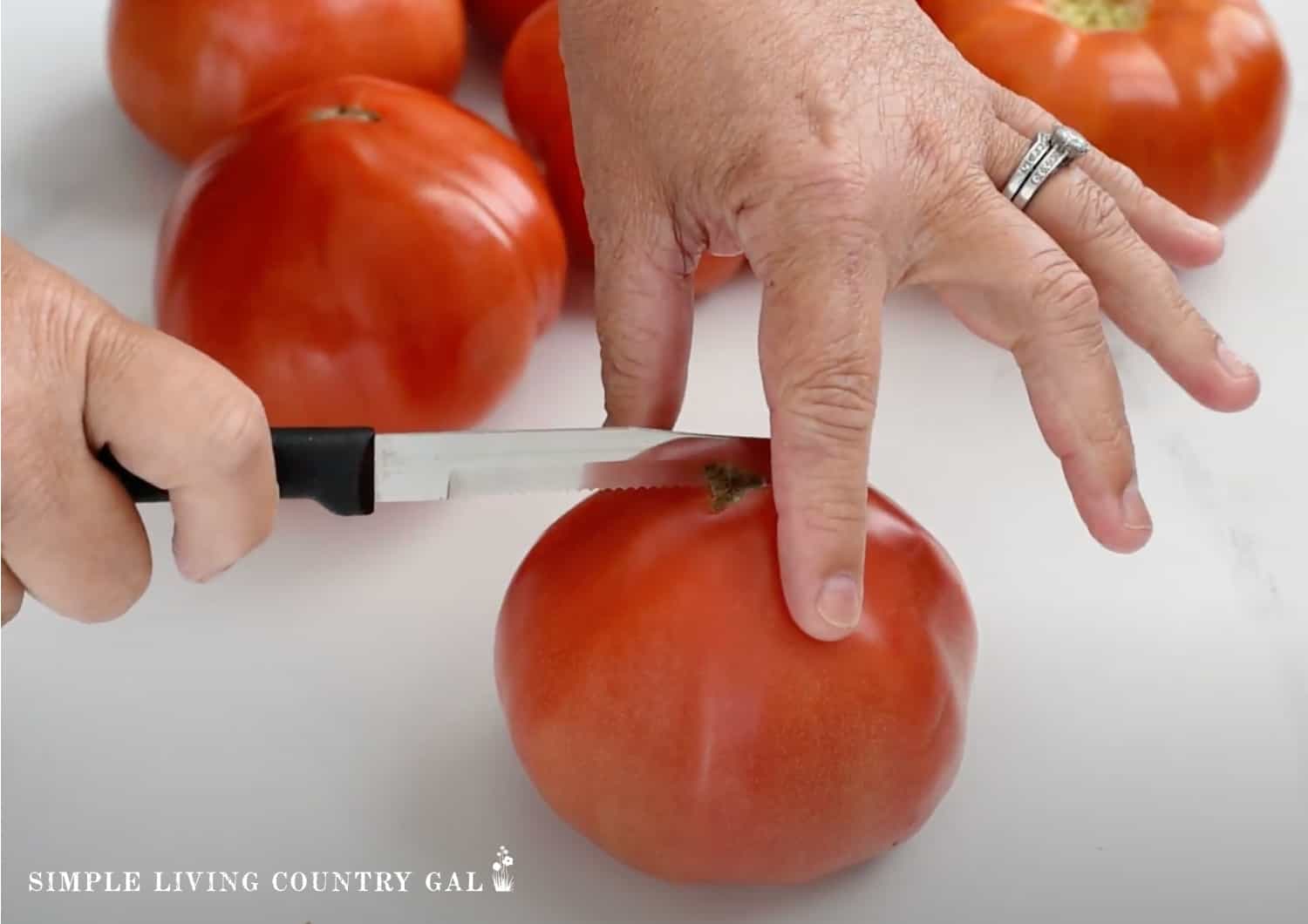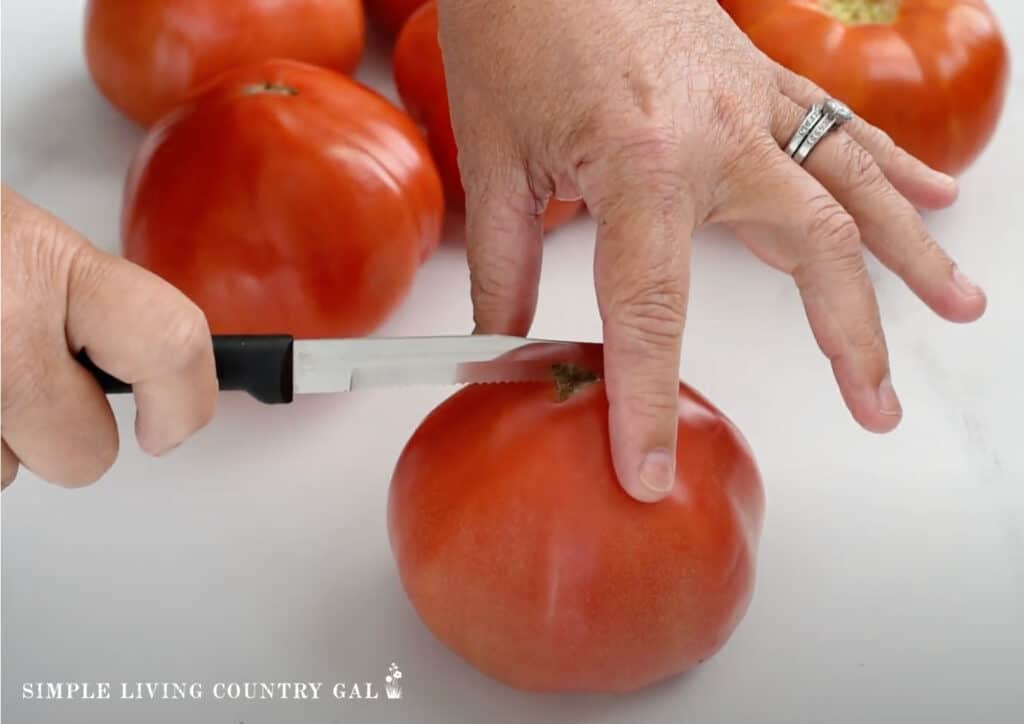 Frugal Homesteading
One of the benefits of homesteading is the potential to save money on groceries, utilities, and other household expenses.
Consider making your own cleaning products, toiletries, and even clothing.
Use cloth towels and napkins instead of paper, and switch to energy-efficient light bulbs and appliances.
Look for ways to conserve water, such as collecting rainwater for your garden and reducing your shower time.
You can even save money by brewing your own beer and wine!
Living a self-sufficient lifestyle in the suburbs may take a bit of creativity and compromise, but it's definitely possible. Whether you're growing your own food, raising livestock, or homesteading indoors, you're sure to find satisfaction in reducing your reliance on outside sources. With a little bit of ingenuity and a lot of hard work, you can enjoy the benefits of homesteading right in your own backyard.
More Homesteading Resources: