If you dream of living a simpler life, you'll love these Amish cleaning hacks. The Amish are known for keeping neat houses, and their tried-and-true system of cleaning has been around for centuries. Learning these tricks could help bring more simplicity into your home and save you time in your cleaning routine.
Tips for living a simple life without stressing about a messy home.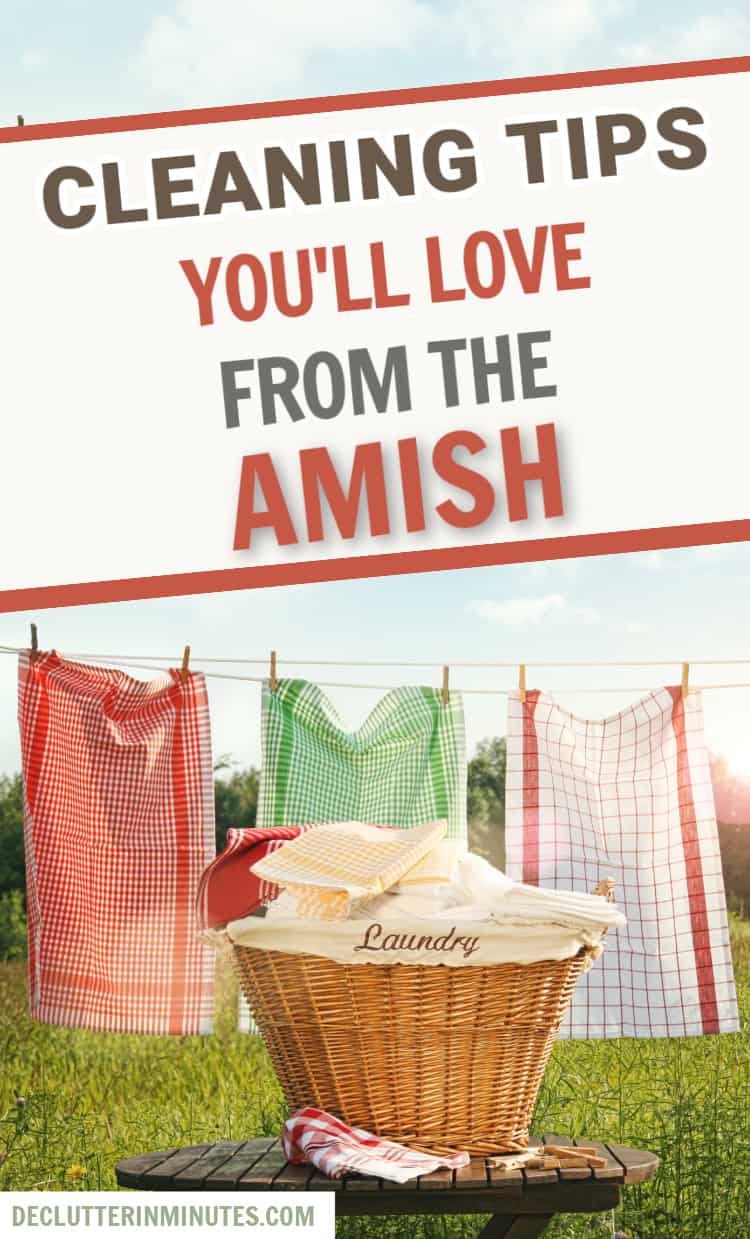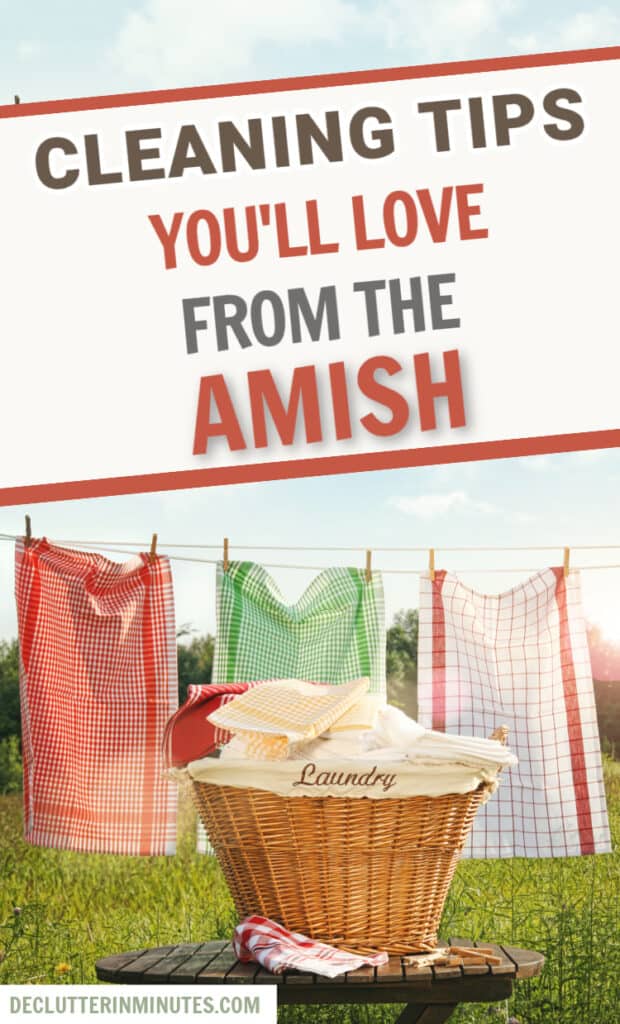 The Amish are an amazing people. In a world full of modern conveniences, they find time to clean, cook, rest, read, craft, and still have fun every day. Maybe that's why we love to learn how they do it all. Their tips have been honed over generations to provide an effective and cost-conscious way to keep your home clean without spending too much money or time. Try some or all of these tried and true tips from the past that will make everyday chores much easier for you while also allowing you to live with minimal impact.
The Benefits of Having Less Stuff in Your Home
The Amish are known for their minimalism. Having less stuff in your home can save you time, energy, and money. With fewer items in your home, it's also easier to stay organized and clean. Consider decluttering your home by only keeping items that you need, removing any duplicates, and paring down on the things you have with sentimental value.
Daily Cleaning List
The Amish are known for cleaning as they go. This means when they leave a room they clean their area. This one tip alone will greatly reduce the amount of time you need to clean. your home.
The kitchen: Amish cleaning habits begin in the kitchen. This is where food is prepared and consumed, so it's important to keep it clean. Their goal is to clean the space after every meal.

Wash and dry all the dishes.
Clean the table and replace the center items.
Wipe down the counters.
Sweep the floors.

The bathroom: This is another room that gets attention every day.

Clean the sink
If needed, empty the trash.

The bedroom:

Make the bed.
Replace any items that are out of place.
Almost Amish: One Woman's Quest for a Slower, Simpler, More Sustainable Life
In Plain View: The Daily Lives of Amish Women
Amish Canning And Preserving Cookbook: 350+ The Complete Delicious Waterbath Canning And Preserving Recipes, Including How To Make Jams, Jellies,Fruits,Sauces, Chutneys, Marinades, Curds And More
Weekly Cleaning List
The kitchen:

Take stock of food supplies and update the shopping list.
Wipe down the inside of the windows.
Clean any appliances.

The family room:

Clean the floors.
Dust all surfaces using a damp cloth.
Wipe down furniture.

The bathroom:

Clean the toilet, sink, and tub with mild soap and warm water.
Clean the floors.
If needed, empty the trash.

The bedroom:

Vacuum the floors.
Dust all surfaces.
Monthly Cleaning List
The kitchen

Clean the inside of the refrigerator and oven.
Sanitize any surface that sees heavy use, such as cutting boards or countertops.

The family room:

Vacuum upholstered furniture.
Clean carpets or rugs.
Wipe down the inside of the windows.

The bathroom:

Disinfect and sanitize the sink and tub.
Wipe down any painted surfaces.
Wipe down the inside of the windows.

The bedroom:
Clean the floors
Clean under the bed
Wipe down the bed frame
O-Cedar EasyWring RinseClean Microfiber Spin Mop & Bucket Floor Cleaning System, Grey
KeFanta Cleaning Supplies Caddy, Cleaning Supply Organizer with Handle, Large Plastic Bucket, Portable Shower Basket Tote, Gray
HOMEXCEL Microfiber Cleaning Cloth,12 Pack Cleaning Rag,Cleaning Towels with 4 Color Assorted,11.5
Seasonal Cleaning List
The kitchen:

Deep clean the inside of appliances.
Check all seals and gaskets in refrigerators and freezers for damage.
Use a mildew remover on tile surfaces.

The family room:

Vacuum or mop the floors.
If needed, clean carpets or rugs.
Dust and wipe down any wood furniture.

The bathroom:

Disinfect and sanitize all surfaces.
Scrub the shower and tub with a mild cleaner.
Wipe down the inside of windows to remove smudges or dirt buildup from hard water deposits.

The bedroom:

Clean any light fixtures or ceiling fans.
Clean the mattress.
Clean the carpets or rugs.
Amish Hacks for Easier Cleaning
Cooking – When preparing a meal, fill the sink with soapy water. As you finish using an item, put it into the soapy water to soak until it is time to do the dishes.
Clean as you go – Tidy up a room or area when you leave that space.
Clean from top to bottom – Use gravity in your favor.
Laundry – Do all of your laundry on one day, freeing up time on all the other days.
Towels – Each family member has their own towel, and they use it for a full week.
Family – Everyone is responsible for their own rooms, and they make sure they are in order before beginning their day.
-Start in one corner of the room and work your way around.
-If you need to, set a timer for 15 minutes and focus on one task until the timer goes off.
-Always finish one task before starting another – that way it's easier to stay focused on the job at hand.
-Make sure to take regular breaks and keep hydrated while cleaning. This will help keep you energized and make the job less tedious.
-Schedule in some time for yourself after you're done cleaning to reward your hard work.
Create a Daily Cleaning Routine
The Amish take cleaning seriously, so it's important to have a daily routine that you stick to. Here are a few ideas that you use to create a routine that is easy to stick with.
Routine #1. Daily Cleaning
Make a plan of what needs to be done each day and break it down into manageable tasks. Dedicate at least 15 minutes to cleaning daily, and you'll be surprised how quickly your home will stay tidy.
Routine Idea #2. Clean a Room a Day
Assign a room to each day of the week. On that day clean only that room. This routine will ensure that your home gets the attention it needs each week without sacrificing an entire day to clean.
Why These Simple Techniques are So Effective.
The Amish way of cleaning is rooted in simplicity, and that's why it works. By keeping a consistent schedule and breaking down tasks into manageable pieces, the home can stay organized without having to dedicate too much time to keeping up with it. Plus, by involving the whole family, each member has their own responsibility when it comes to helping out around the house.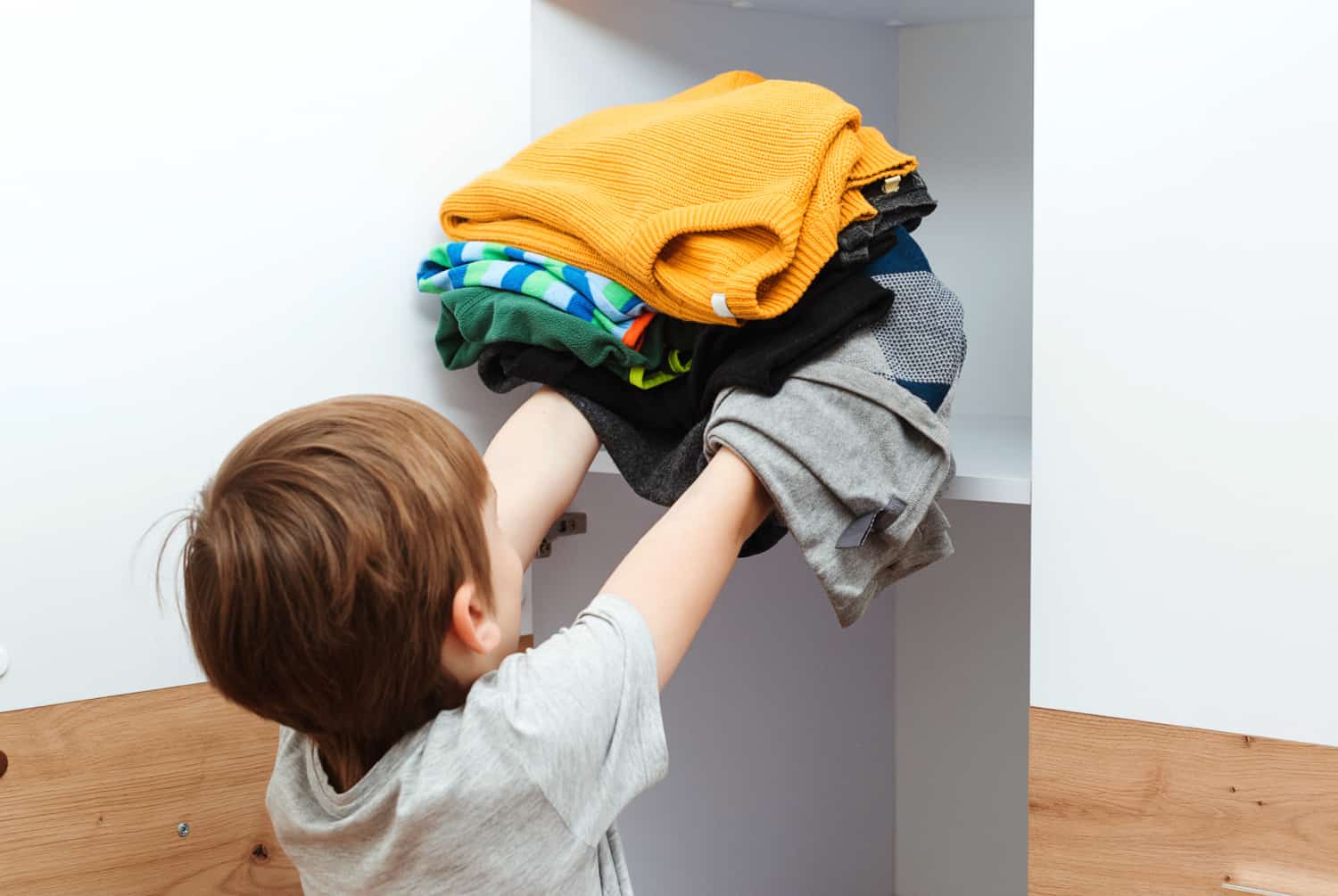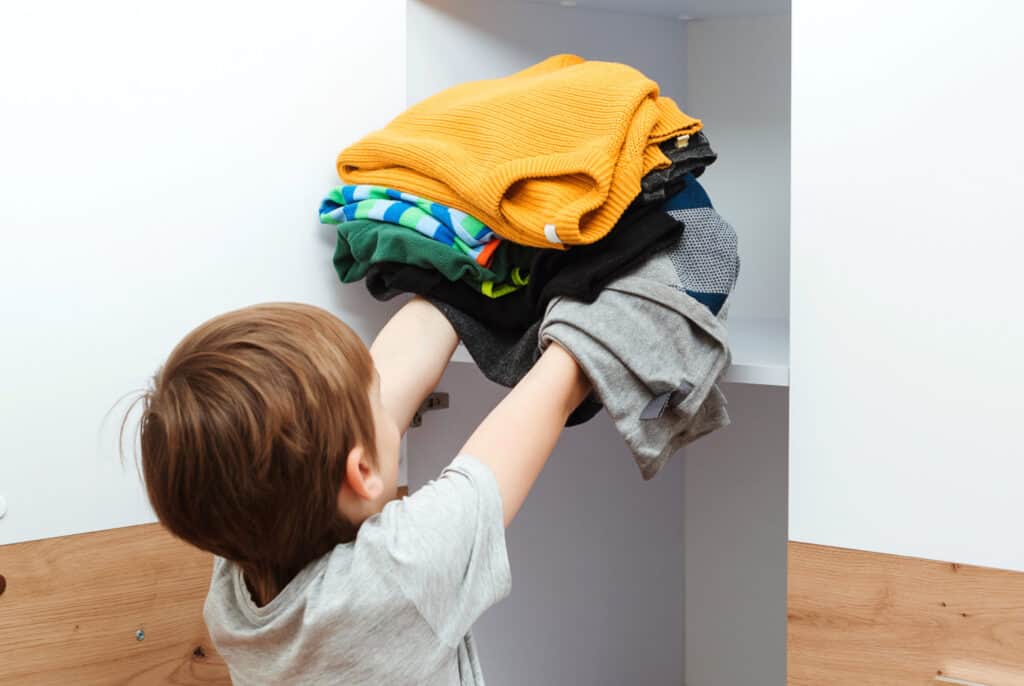 For anyone who feels overwhelmed by their mess, the Amish cleaning method is a great way to help organize and clean without dedicating too much time or energy. Give it a try and see what kind of results you can achieve!
Cleaning doesn't have to be overwhelming or stressful. By following the Amish way of cleaning, anyone can keep their home neat and tidy without spending too much time. Give it a try and see what results you can get.
More Simple Living Resources: