DIY Cleaners From the Amish
If you love the idea of being more natural in your home, then these DIY Cleaners from the Amish can help you get there.
Living a simple life in your home includes cleaning using basic ingredients, so you are not reliant on the store to get what you need.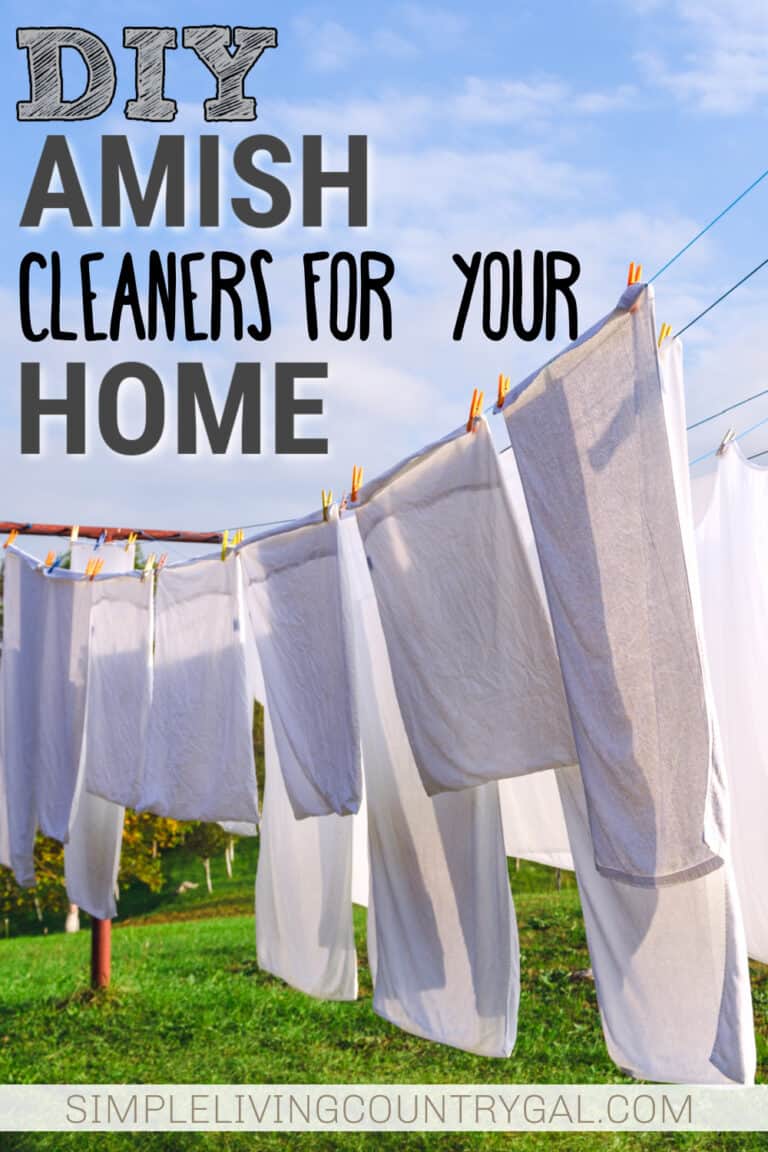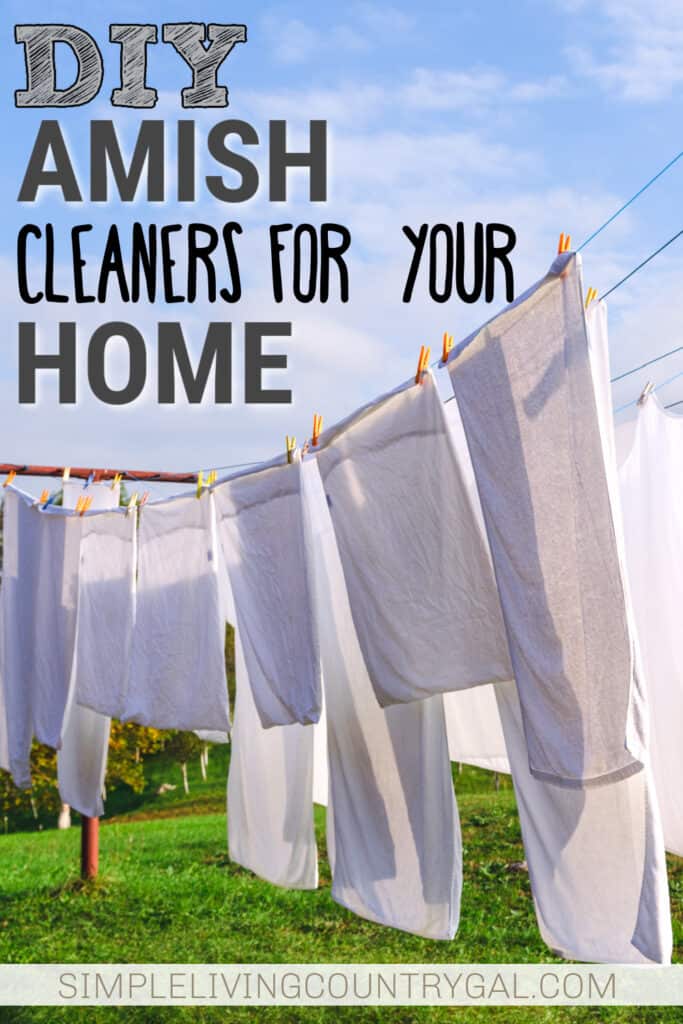 If you're looking for a way to live more simply, one solution may be to try natural cleaning products. Instead of relying on store-bought chemicals, you can make your own cleaning solutions using everyday items that are routinely stocked in a home. By having key ingredients on hand, you can mix up the cleaner you need without having to rely on outside sources to obtain them.
Making your own cleaners is not only a great homesteading tip but it also allows you to only keep the tools you need without overstocking and taking up valuable storage space in your own.
Best Homemade Amish Cleaners
One of the best tips from the Amish is to use natural, non-toxic cleaning products. This includes vinegar, soap, water, and baking soda. These ingredients can be used alone or combined, creating multi-purpose cleaners that will help you keep your home sparkling without all the harsh chemicals. If you want to add a bit of scent to your cleaners, essential oils can also be used, as they have natural antiseptic and antibacterial properties.
SLCG Pro Tip: Always be sure to test a new cleaner on the surface where you plan to use it to ensure it works without doing damage.
Old-Fashioned Cleaning Supplies
The Amish prefer to use old-fashioned cleaning supplies as well. These include rags, sponges, brushes, as well as mops and brooms. These traditional items can be found in stores or online and are often much more affordable than their modern counterparts. Plus, they can be reused repeatedly, which is great for the environment.
AIDEA Microfiber Cleaning Cloths-12PK, Soft Absorbent Cleaning Rag, Lint Free Streak Free Cleaning Towel for House, Kitchen, Car, Window Gifts(12in.x12in.)
O-Cedar EasyWring RinseClean Microfiber Spin Mop & Bucket Floor Cleaning System, Grey
Cornucopia Cleaning Spray Bottles Set, Glass (Set of 4, 16-Ounce); Refillable Trigger Sprayers with Mist/Stream Settings and Farmhouse Script
Akro-Mils 09185 Plastic Tote Tool & Supply Cleaning Caddy with Handle, (18-3/8-Inch x 13-7/8-Inch x 9-Inch), Blue (09185BLUE)
4 pcs Extendable and Washable Microfibre Feather Duster,13
DIY Everyday Cleaner
This easy recipe will give you a cleaner that you can use daily on most surfaces in your home.
1/8 cup vinegar.
8-12 drops essential oil.
1/2 teaspoon castile or phosphorous-free dish soap or washing soda.
1 cup distilled water
Pour the distilled water into a glass spray bottle. Add the remaining ingredients and gently mix them together.
DIY Scrubbing Paste
This recipe is great for stubborn stains found on counters, in sinks, and other surfaces. Be sure to test before you try.
2 tablespoons baking soda
2 tablespoons lemon juice
Use the ingredients to make a paste adjusting the amounts as needed. Using a sponge or brush, add a bit of the scrubbing paste to a stain and work in circles until the stain is gone. Follow with a good rinse.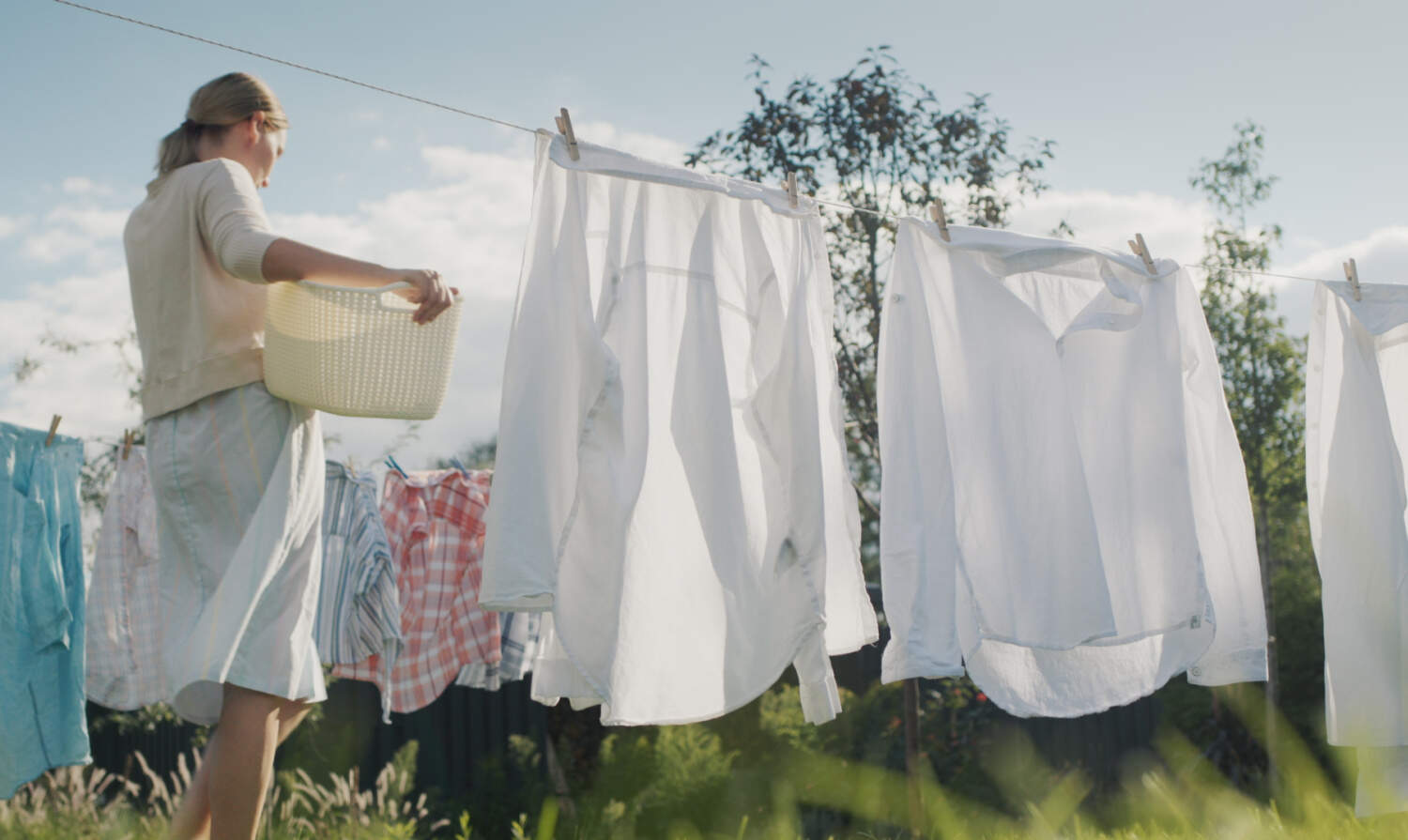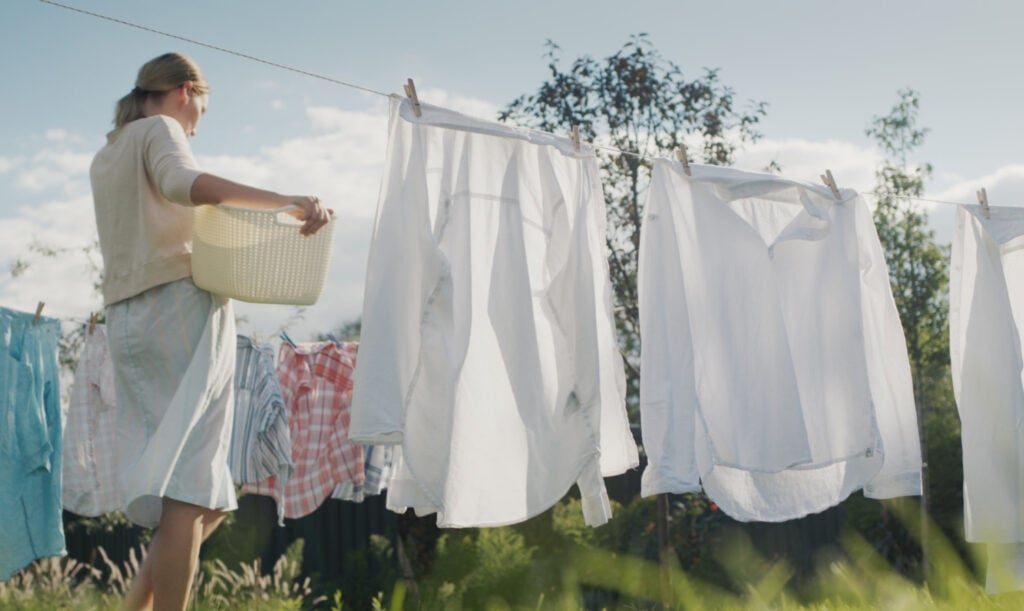 diy Dusting Polish
The Amish use a simple combination of beeswax and olive oil to give the furniture a clean and shine.
1 cup of water
1/2 cup of vinegar
1 tablespoons olive oil
Few drops of lemon essential oil (optional)
Combine in a glass spray bottle and use on furniture throughout your home.
Worldgsb Glass Spray Bottles, 16oz Refillable Containers, Empty Boston Round Bottles with Labels & Adjustable Nozzle for Cleaning, Gardening, Aromatherapy, Pets, Plant, Hair -Clear (1 Pack)
HOMBYS Empty Clear Glass Spray Bottles with Silicone Sleeve Protection – Refillable 16 oz Containers – 2 Pack
Lucy's Family Owned – Natural Distilled White Vinegar, 1 Gallon (128 oz) – 5% Acidity (White Vinegar, Gallon)
Plant Therapy Lemon Essential Oil 10 mL (1/3 oz) 100% Pure, Undiluted, Natural Aromatherapy, Therapeutic Grade
Kirk's Castile Bar Soap Clean Soap for Men, Women & Children| Premium Coconut Oil | Sensitive Skin Formula, Vegan | Original Fresh Scent | 4 oz. Bars – 6 Pack
diy floor cleaner
When it comes to cleaning floors, the Amish have a simple approach of sweeping the area with a broom. If there are any rugs down, they will be taken outside, where they are hung up to beat the dust and dirt away.
For washing, you can use this cleaner as it works great to clean away dirt and grime.
2 cups warm water
1/2 cup white vinegar
1/4 cup rubbing alcohol
1/8 teaspoon dish soap (Dawn is good, especially if there is grease on the floor)
8-10 drops of lemon essential oil (optional)
DIY Laundry Detergent
When washing clothes, the Amish do so by hand hanging things up to dry outside. Since the sun is a natural disinfectant, line drying works quite well.
-2 cups baking soda
-1 cup washing soda
-1 bar of grated natural soap (around 4-5 ounces)
In a large bowl, combine the baking soda and washing soda. Stir until evenly blended. Add in the grated soap and stir. Store the detergent in an airtight container and use a 1/2 cup of mixture for each load of laundry.
Natural Stain Remover
Cleaning stains from clothes can be a challenge, but with the right ingredients and techniques, you can get rid of even the toughest spots! Here's how to make an effective DIY cleaning solution for fabric stains.
2 tablespoons baking soda
1 tablespoon white vinegar
1 teaspoon liquid dish soap
Begin by mixing the baking soda, vinegar, and dish soap together in a bowl to create a paste. Using a damp cloth, rub the paste over the stained area until it's completely covered. Allow the paste to sit on the stain for 15 minutes or so before scrubbing it gently with a brush or sponge. Rinse the area with clean water and repeat as necessary until the stain is gone. Launder the fabric according to the manufacturer's instructions, making sure to include a pre-soak if needed.
Natural Air Fresheners
The Amish have an all-natural hack for getting rid of odors: simmering a pot of water on the stove with slices of citrus fruits or herbs such as rosemary, cinnamon sticks, and cloves. Not only will this make your home smell great, but it also helps keep insects away.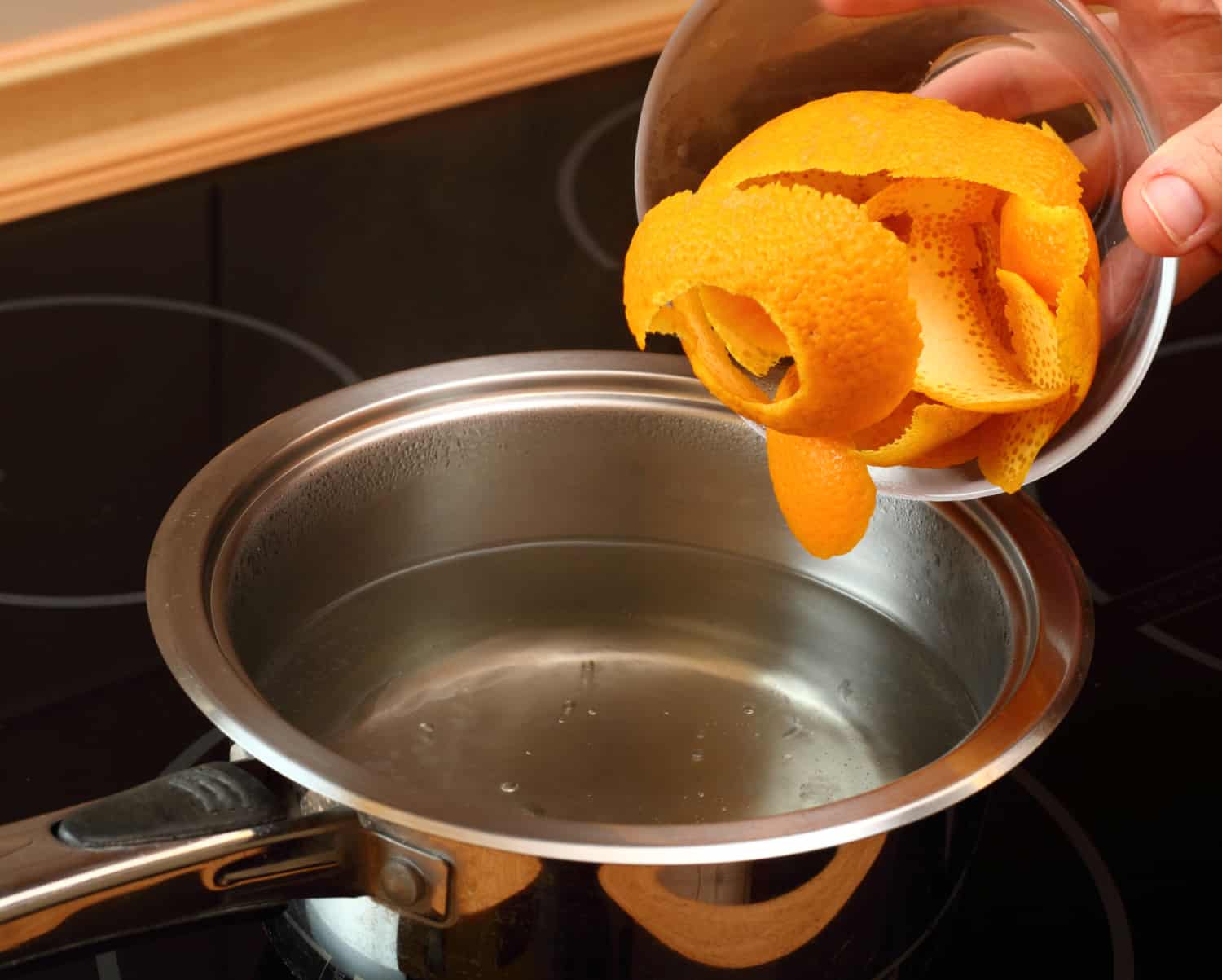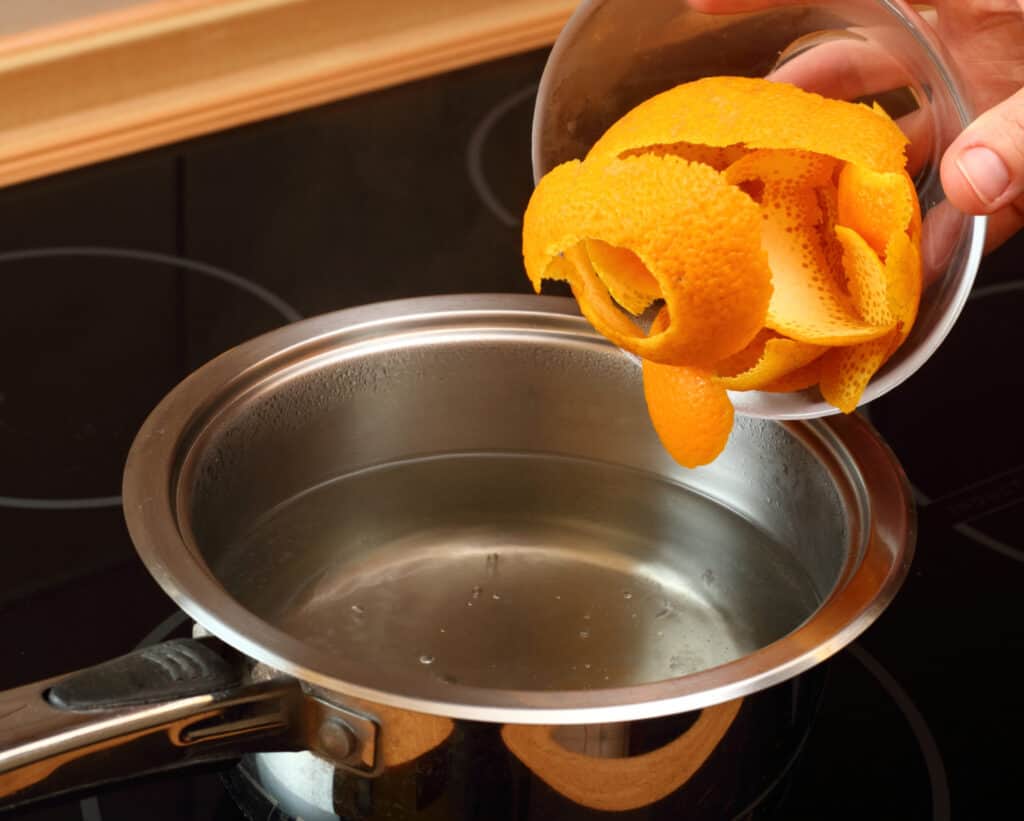 For a spray option, try this:
1 cup baking soda
25 drops of your favorite essential oil (like lavender, lemon or eucalyptus)
Place the baking soda in a small bowl and add the essential oil drops. Stir until everything is evenly blended. Pour the mixture into an airtight container and place it in your desired area to freshen up the air!
DIY Glass cleaner
Keeping windows and glass surfaces in your home clean can be a difficult task, but with this homemade glass cleaner recipe you'll have streak-free results in no time.
1 cup water
2 tablespoons white vinegar
1/4 teaspoon liquid dish soap
Combine all of the ingredients in a glass spray bottle. Shake well to mix everything together. Spray onto glass surfaces and wipe with a dry, lint-free cloth or paper towels until the surface is clean and streak-free.
DIY Tile and Grout Cleaner
Tile and grout can be difficult to clean, but with this all-natural cleaning solution and a bit of elbow grease you should be able to get most if not all of the stains gone.
1/2 cup baking soda
1/4 cup hydrogen peroxide
2 tablespoons liquid dish soap
Mix the baking soda, hydrogen peroxide, and dish soap together in a bowl. Apply to the stained area and let sit for about 10 minutes. Scrub with a brush or scrubber until the stain is lifted away. Rinse with clean water and dry with a cloth. Repeat as needed.
The Amish have been using natural cleaning solutions for generations with great success. By incorporating these simple yet effective methods into your own cleaning routine, you can save time and effort while still keeping your home spotless.
More Amish Resources: