If you are looking to find a simpler way to DIY your gifts this year, then homemade gifts made easy will help you come up with a few new and personal ideas.
Homemade gifts are a great way to share what you know and what you love with someone you care about. And, bonus, what better way to use up your garden surplus than by making a few gifts for your friends and family. These gifts are perfect for hostess gifts, birthdays, just because, but they also make wonderful Christmas gift ideas.
Year after year my own family looks forward to wares from our small homestead. Salsa is a favorite of mine and theirs too and I love to share a few jars from our summer harvest with everyone each holiday season. Add to those jars a bag of chips, a pretty bowl, and a few fun napkins and what you have is a fun and personalized holiday gift. No, DIY doesn't have to be hard or even complicated.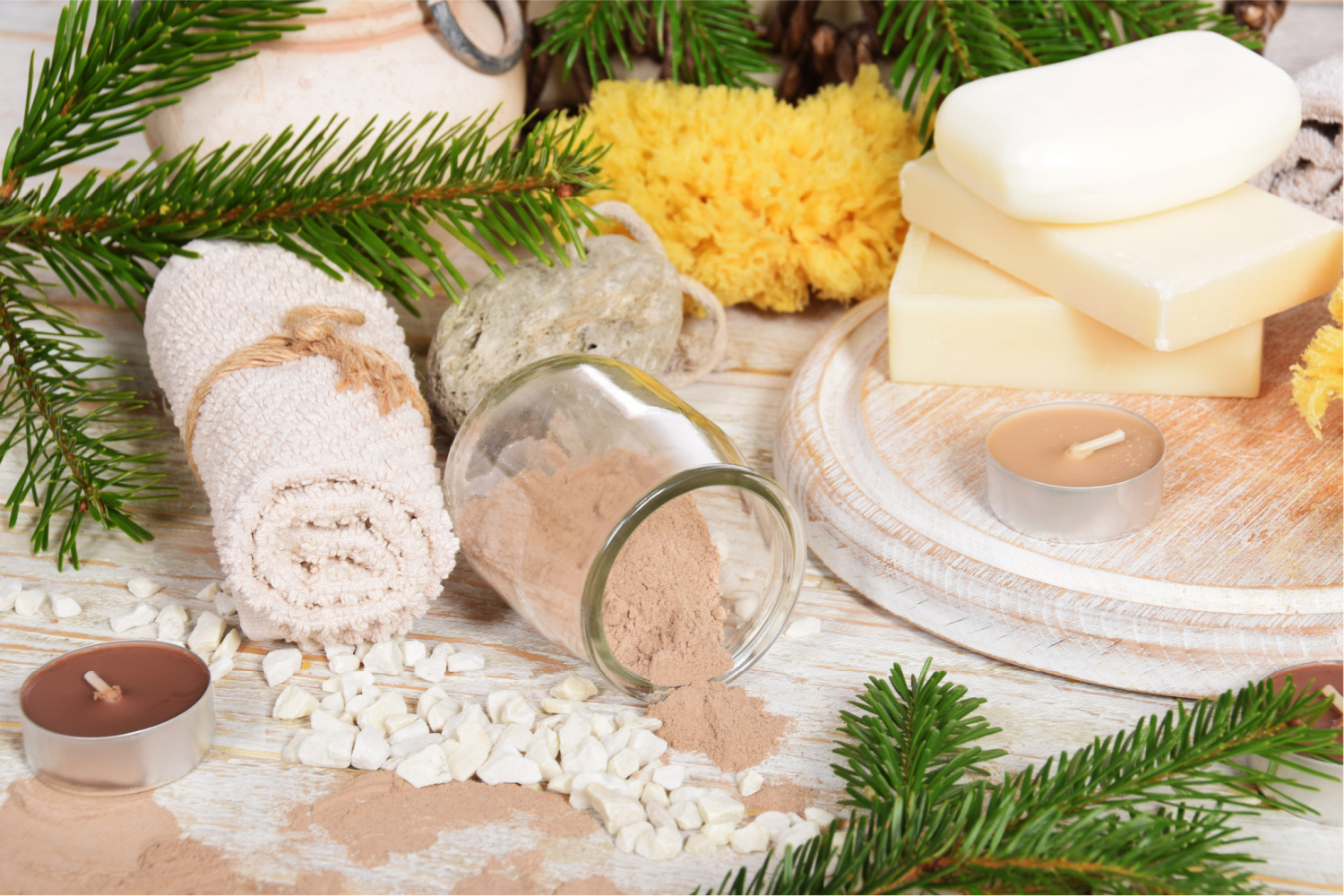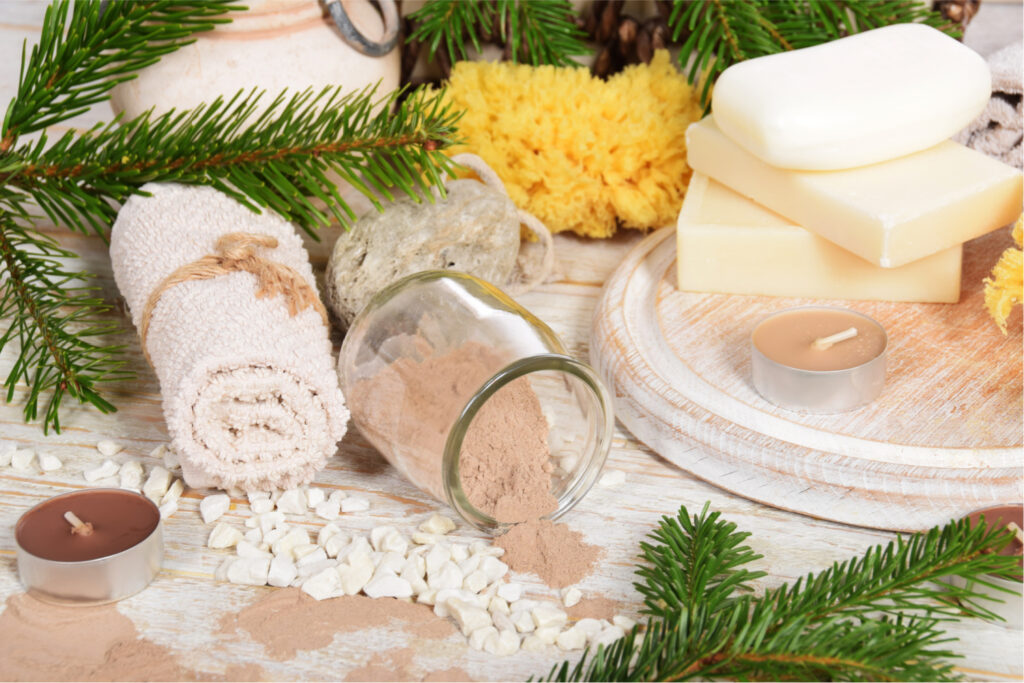 You can plan early, harvest what you need from your garden, make your gifts, and have them wrapped and ready to give long before Christmas arrives. And think of all the money you'll save but not only that. This year you will walk in armed with gifts that you made with your heart from your home. And this beats impersonal store-bought gifts any day.
SLCG PRO TIP: Are you late and didn't have time to harvest things from your garden this year? No worries. You can visit a local farmers' market and stock up on what you need for any homemade gifts you plan to give out this holiday.
With these homemade Christmas gift ideas, you're sure to find something for everyone on your list.
Homemade Gifts Made Easy
Homemade Gifts with Herbs
Tin can herb planters – If your herbs are so plentiful that you can't find enough use for them, share them. Reuse a clean tin can to plant herbs for gifts. Paint the can to give it some color; chalkboard paint works well and gives a fun and rustic touch. You can then write the type of herb right on the can. Add some nutrient-rich potting soil and plant the clippings from your herb garden. You can get creative with your containers and use mason jars, tea tins, or repurposed glass jars from candles.
SLCG PRO TIP: If you choose to use jars for your herb gift, be sure to put a layer of pebbles at the bottom. This will prevent your plant's roots from sitting in water risking root rot.
Seasoned Rubs – Meat and vegetable rubs can bring a lot of extra flavor to bland meals without adding heavy sauces. A good rub just needs a little olive oil to adhere to meats and vegetables, then roasting or grilling will bring out all the flavors. Dried herbs make wonderful rubs. After harvesting your herbs, dry them out for later use. Dried rosemary, thyme, oregano, and parsley are perfect additions to rubs. Add some dried garlic and onions, a little sugar, some salt, and pepper, and you'll have a delicious rub perfect for any dish.
Tomato Sauce Garden – Share a variety of harvests from your garden for a delicious handmade gift. Use a large basket or galvanized bucket to combine all of the gifts for this package. A tomato sauce garden gift basket should include an herb garden containing oregano, basil, parsley, thyme, and rosemary along with Roma and Cherry tomato plants. Plant each herb in a terracotta pot, tin, or glass jar. If you don't have tomato plants to share, drop in a couple of seed packets instead. Give the basket your creative gift-giving flair and share it with someone who would love to start their own garden.
Herb Salts – Herb salts are a great way to add a kick of flavor to dishes. Dried rosemary added to flaky sea salt makes a delicious finishing salt to meats, vegetables, pasta dishes, and salads. There are a variety of combinations you can create, or make your own special "house blend" with salt, black pepper, and dried herbs, perfect for sprinkling on just about anything.
Herbal Teas – Herbal teas are made from, you guessed it, dried herbs. And some edible flowers, which you can also find in your garden. Mint tea is simply dried, crumbled mint leaves in a tea bag. If you find yourself with an excess of mint from your garden, mint tea might be the perfect Christmas gift idea.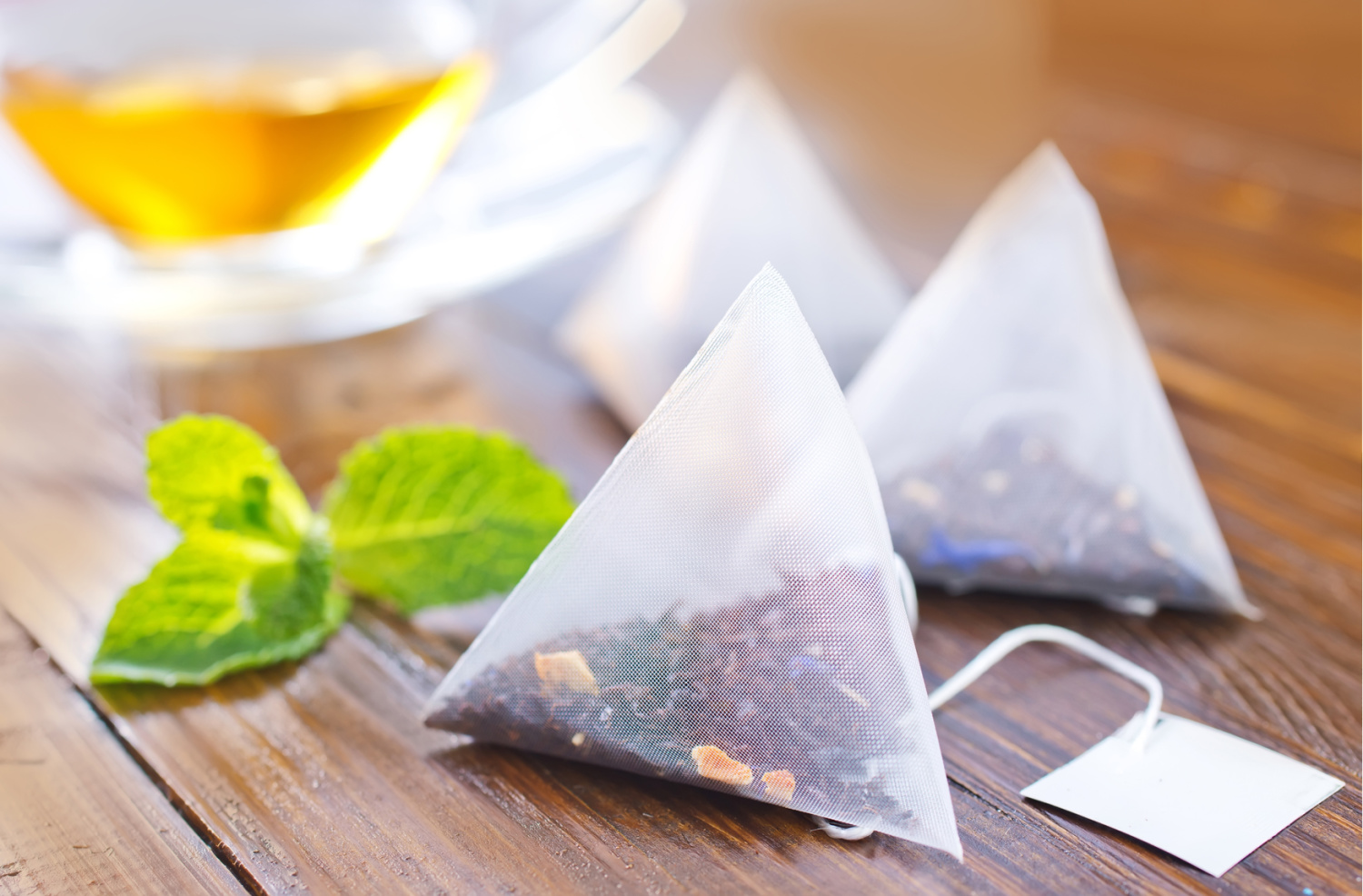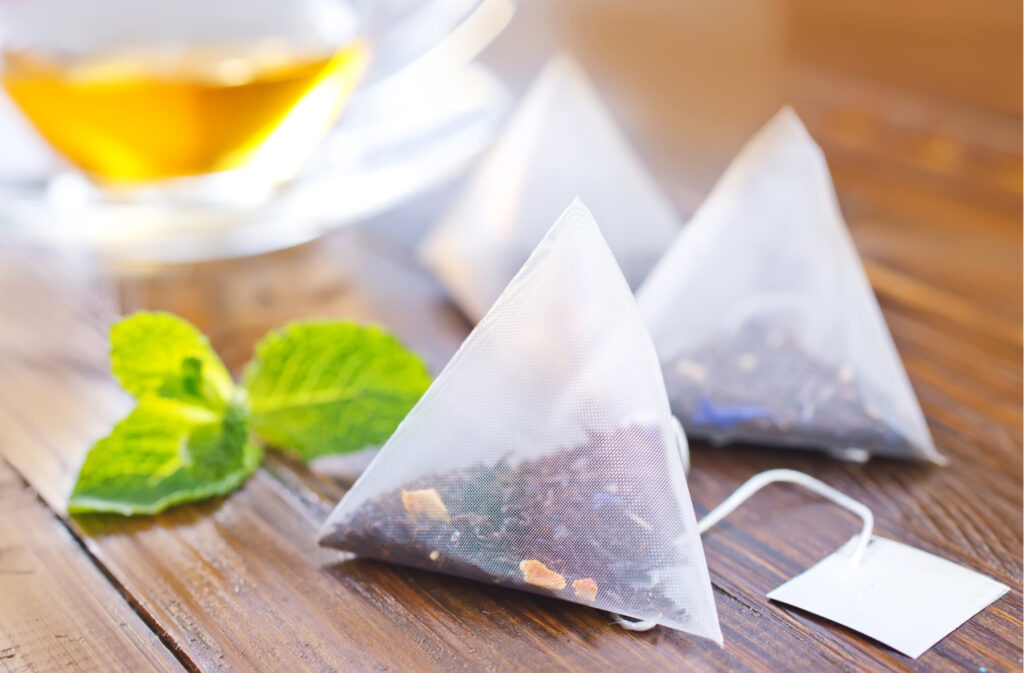 All you'll need is a box of fillable tea bags, which you can find online or in a tea store. You can also create your own tea tags making this gift even more personable. Hibiscus is another popular herbal tea, made from organically grown hibiscus flowers. It's delicious hot but even better as iced tea. If you're a tea lover, growing your own hibiscus will be a wonderful treat for you and make a great handmade gift for your tea-loving friends. Want a savory tea? Tried dried sage with freeze-dried, crushed berries.
Scented Candles – Ahhh! The relaxation and bliss that scented candles bring make them the perfect Christmas gift idea for anyone on your list who needs to reduce stress. And this year, that might just be basically anyone on your list! And who would think they'd be so easy to make. A combination of soy oil and coconut oils make a good base and one that can even be used as a warm lotion. The combination doesn't get super hot, so it allows the user to dip their fingers in the melted oil and rub it on their skin. Add in a few drops of essential oils, dried herbs, dried flowers, and/or dried zest from citrus fruit and you've got a perfect candle. Glass jars for pouring the wax into and wicks are easily found online or in craft supply stores.
Get creative and mix and match dried herbs and scents from your garden and your kitchen to find a relaxing combination.
Lip Balm – Lip balm is another easy homemade gift idea from your garden. A combination of coconut oil, beeswax, and shea butter make the perfect base. Warm the oils together and simmer fresh herbs like mint or rosemary in the oil base until it becomes fragrant. Then pour the hot oil into lip balm tins (also found online or in some craft stores) and let it cool.
Scented Soap – Just as with candles and lip balms, scented soaps are easy to make. You'll need a few supplies of course, like soap molds (silicone or plastic are best) and bars of soap base. These can be found online or at most craft supply stores. You can add a variety of dried herbs for both scent and texture. Ground-up nuts and oats also bring some texture and soothe skin. Mint, lavender, and rosemary-scented soaps are lovely, but you can also use flowers from your garden or citrus oils.
Lavender Linen Spray – A softly scented lavender linen spray is the perfect way to make your bedroom smell nice and relax you for a restful night's sleep. Start by simmering dried lavender buds in a cup of water until it becomes fragrant. Then strain the buds out using a coffee filter and place the scented water into a glass jar or measuring cup. Add in a cup and a half of boiling water and a couple of tablespoons of vodka (it helps to bring out the scent). For more lavender scent, you can add drops of lavender essential oil. Finally, mix it well and pour it into a glass spray bottle. Add your own label and gift it someone who needs a good night's sleep.
Homemade Gifts with Fruits and Vegetables
Citrus Room Spray – Say goodbye to Febreze and make your own scented spray for the air as well as fabrics. The key? Vodka. Why? It brings out the scents and unlike water, the strong alcohol content keeps it from growing bacteria. All you need is a few cups of vodka and your favorite citrus peels (oranges, lemons, and grapefruits. Infuse the vodka with the citrus peels for a few days to several weeks until the scent reaches the level you like. As an added bonus, feel free to add fresh mint or rosemary from your garden. Add the infused vodka to distilled water and add your favorite essential oils then pour it into a glass spray bottle and give it for gifts.
Body Scrubs – Body scrubs not only scrub off dead skin, leaving your skin soft and smooth, and their lovely scents can be invigorating or relaxing depending on the scent you use when making them. Citrus scents are perfect for morning and lavender makes a nice addition to any bath or shower in the evening. The most beneficial body scrubs are made with a base of coconut oil along with coarse sea salt or sugar. Mix together until it's a soft but thick consistency. Then, add in your fragrance. Citrus zest, lavender, mint, rosemary are all nice additions. Essentials oils bring a nice scent as well.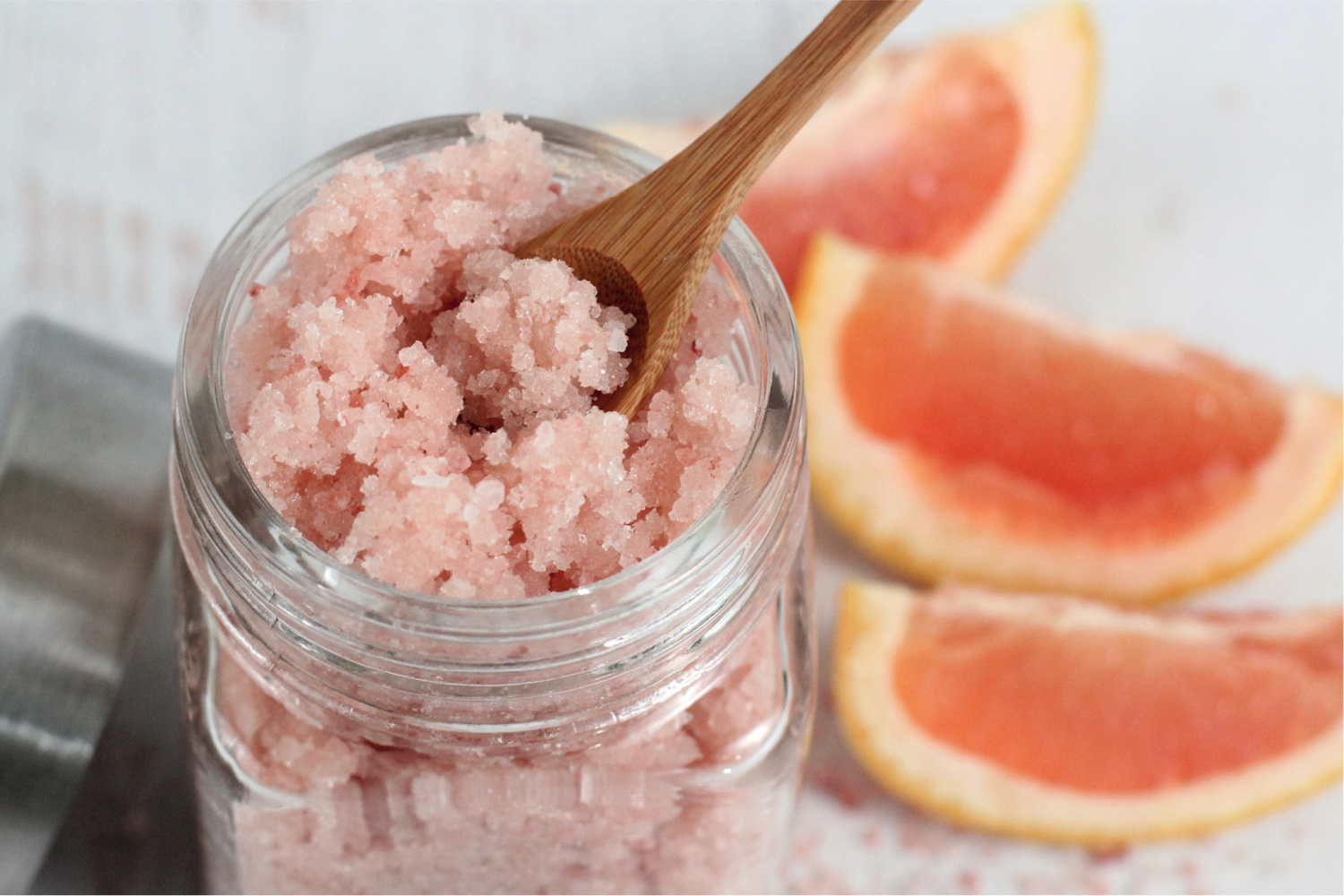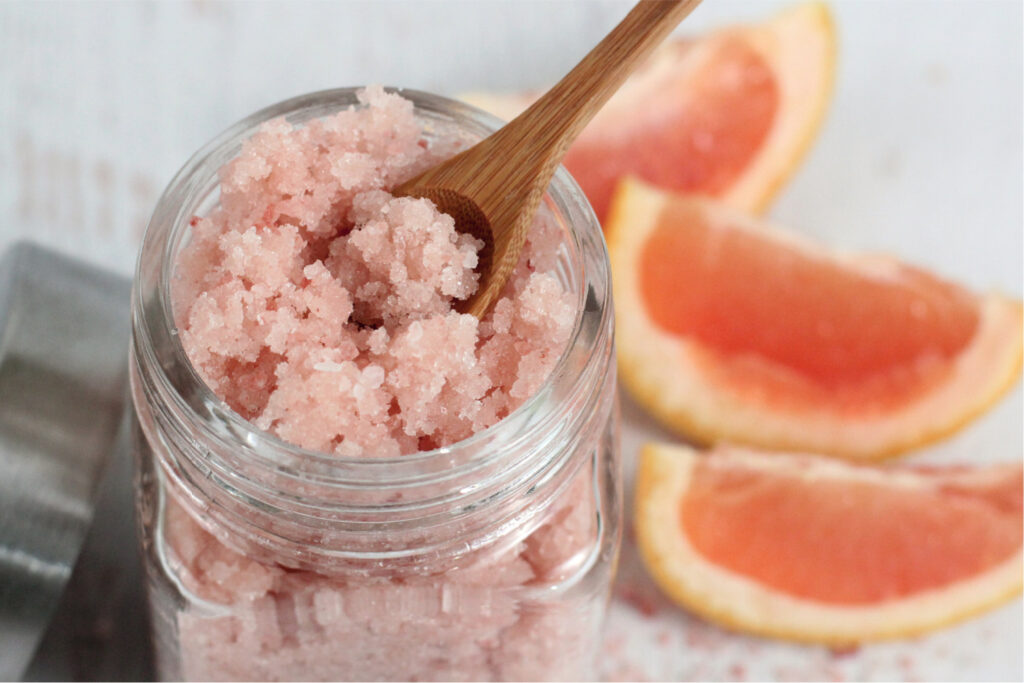 Zucchini Bread – Zucchini bread puts all the extra zucchini from your garden to good use and makes a nice homemade gift. Add your own special twist with dried cranberries, orange zest, chocolate chips, toffee chips, nuts, or anything else you'd like to add. Another nice bonus of zucchini bread, and most other quick breads, is that it freezes well. You can make it in advance and defrost it just before gifting it. Use mini loaf pans if you're adding it to a box of holiday goodies or in a paper loaf pan if you're gifting it on its own. Either way, your friends and family are sure to enjoy it.
READ: HOW TO MAKE DOUBLE CHOCOLATE ZUCCHINI BREAD
Relishes – Homemade relishes are a great way to use up surplus vegetables from your garden and give a delicious homemade gift. While you can certainly make a standard pickle relish, it can be fun to think outside the box. A nice pepper relish is delicious on meats and spooned over cream cheese for a dip and corn relish makes a nice taco or burger topping. Homemade relishes are a great way to get creative, have some fun, and use up as much of your extra harvest as you can. With proper canning, relishes can last in the pantry for up to a year.
Pickles – Pickle spears, pickle chips, whole pickles, any way you make them, everyone is sure to love them. If your garden produced a lot of cucumbers this year, making pickles is the best way to put them to good use. Not only that, but pickles are super simple to make! As with relishes, proper canning will allow them to stay shelf or refrigerator stable for several months to a year.
Jams – Jams are another great canning option for surplus fruits and veggies. Apples, oranges, and berries are nice additions to jams but don't leave out the veggies. A carrot jam with raisins and spices is sure to please your friends and family. As with relishes and pickles, the best way to preserve jams is to use proper canning techniques. You don't need a lot of special equipment, you can seal the lids using a water bath method in a large, deep pot.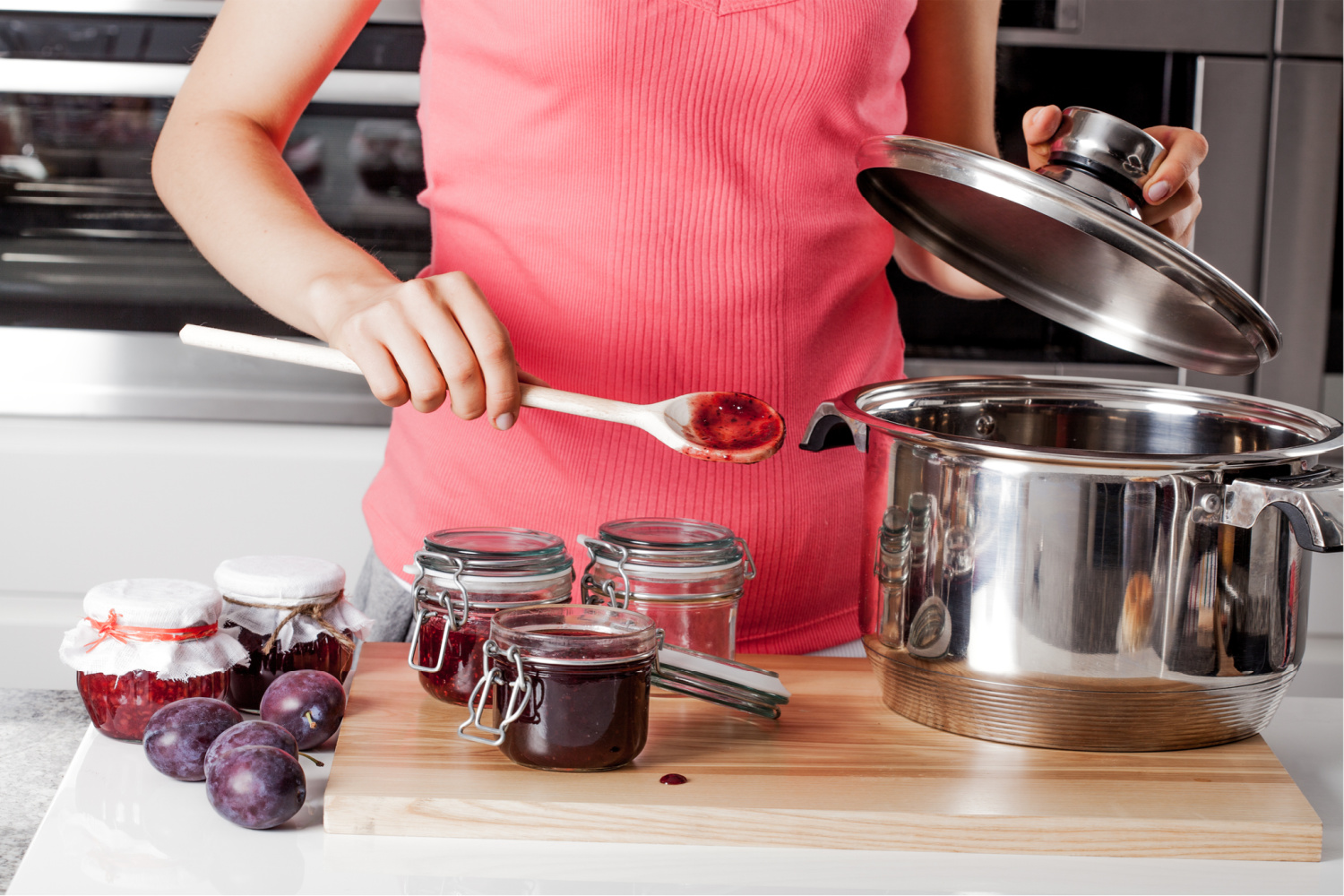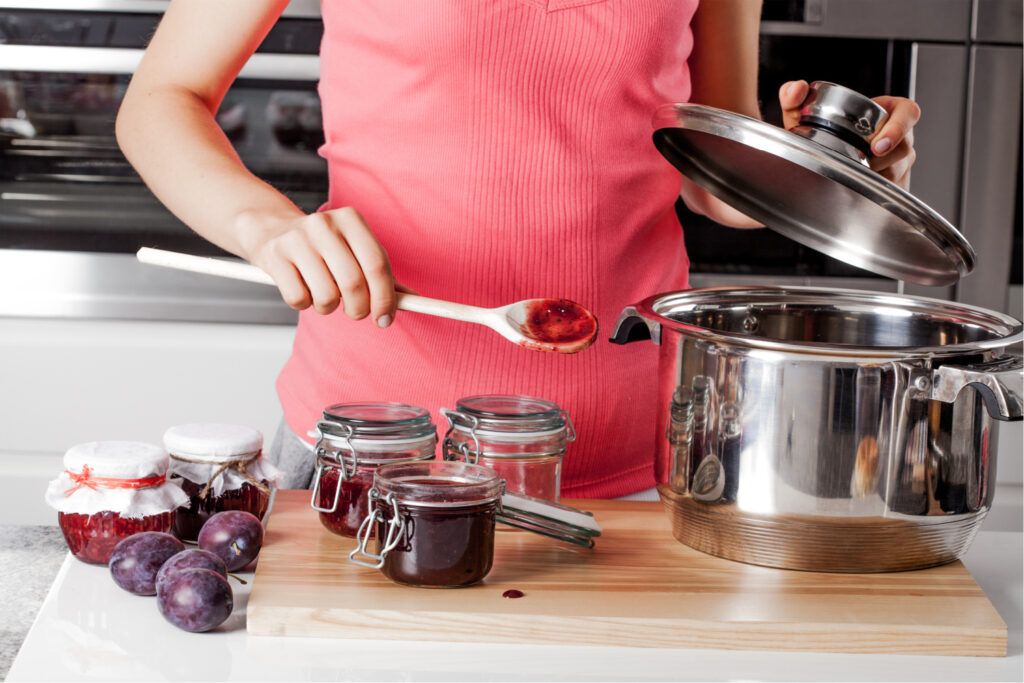 Making food gifts to can is not difficult, in fact, it's pretty easy, but it can be time-consuming and does require jars with sealable lids. Ball mason jars are a good option. If you're going to make relishes, pickles, or jams, plan a day to be in your kitchen as it will take a few hours to make and can for storage.
Homemade Gifts with Flowers
Dried Flower and Herb Wreath – A wreath makes a lovely handmade gift for any home. Use a variety of dried flowers and herbs (still on the stem) to assemble a wreath right from your garden. When the flowers and herbs are dried, the wreath will bring endless beauty to any door, kitchen, or dining room. Knowing the flowers and herbs that came from your garden will make the gift extra special for the recipient. You can purchase a wreath form from any craft supply store along with some floral wire to help attach the flowers and herbs, then get creative and make a beautiful and unique handmade gift.
Bath Salts – After a long, hard day, nothing is better than a hot bath with scented bath salts. Bath salts are also a great addition to a foot bath to help ease sore, tired feet. They're easy to make and everyone you give them to will be extremely grateful. Mix about 6 parts coarse sea salt with 3 parts Epsom salts and 1 part baking soda. Then add in your own fragrances with dried flowers and essential oils. Package them in a jar with a lovely handmade gift label.
Potpourri – Potpourri is a lovely natural room freshener. With an assortment of dried flowers and herbs placed in a decorative bowl, it can scent a room for a month or more. Make your own with a combination of dried herbs and flowers from your garden, mixed together, and sprinkled with essential oils. It can be easily refreshed with just another sprinkle of essential oil. Create a gift set with a pouch of dried flowers and herbs along with a small bottle of essential oil. It's the gift that will keep on giving for months to come.
Homemade gifts are made easy with any of these ideas. Anyone on your holiday shopping list would love something special from your garden to their home. Yes, it's true that getting started making these gifts does come with an investment, however, once you have the base supplies you can make many gifts for years to come.
For extra special Christmas gift ideas, assemble a few ideas for a gift basket. Make a gift basket filled with body scrub, bath salts, lip balm, candles, herbal tea, soaps, and linen spray for a relaxing spa gift. For the food lovers on your list, jams, relishes, rubs, bread, and pickles will make them happy. The home lover will appreciate a wreath, room spray, candles, and potpourri.
Whatever ideas you use, these handmade gifts made easy are sure to please.