This is by far my favorite zucchini bread recipe.
Super moist and full of flavor.
Try it warmed in the microwave with butter and you pretty much have heaven on a plate.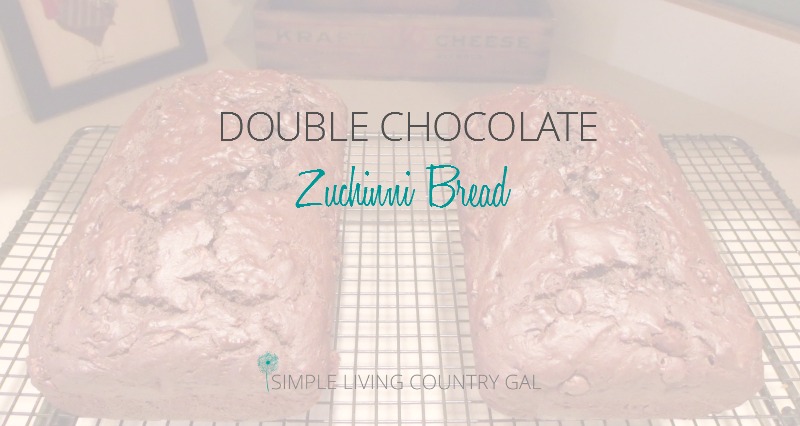 Each recipe uses one medium-sized zucchini so it is perfect if you are overrun with zukes this garden season!
Also, this bread freezes wonderfully.
I usually make about 20 loaves. We had our last loaves in May of this year and it tasted just as good as when it was fresh.
So fill those freezers up my peeps!
Bonus tip: I have a crazy cool tip for you! If you have made this recipe you will find that slicing can be a bit tricky. The moistness of the bread causes the slices to break apart a bit. I found that if you freeze the bread and slice it WHILE It is still frozen will give you perfect slices every single time!
Freeze your bread, slice it while it is still frozen for perfect slices. Then place back in the freezer pulling out the slices as you need them. This bread will keep well for up to 9+ months.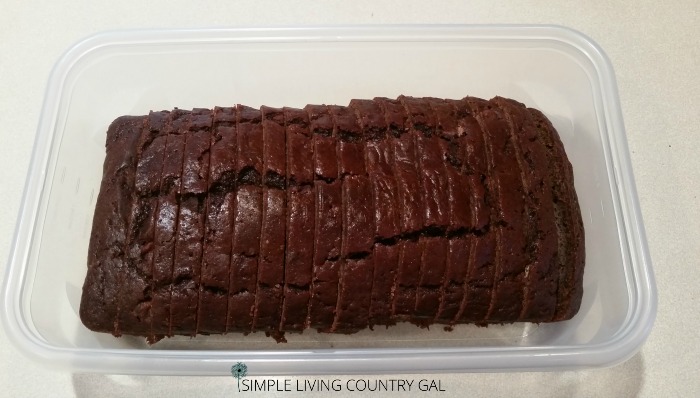 Store in an airtight container in your refrigerator for up to 2 weeks.
Bonus tip: Slice bread and top with ice cream and hot fudge for the perfect summertime dessert!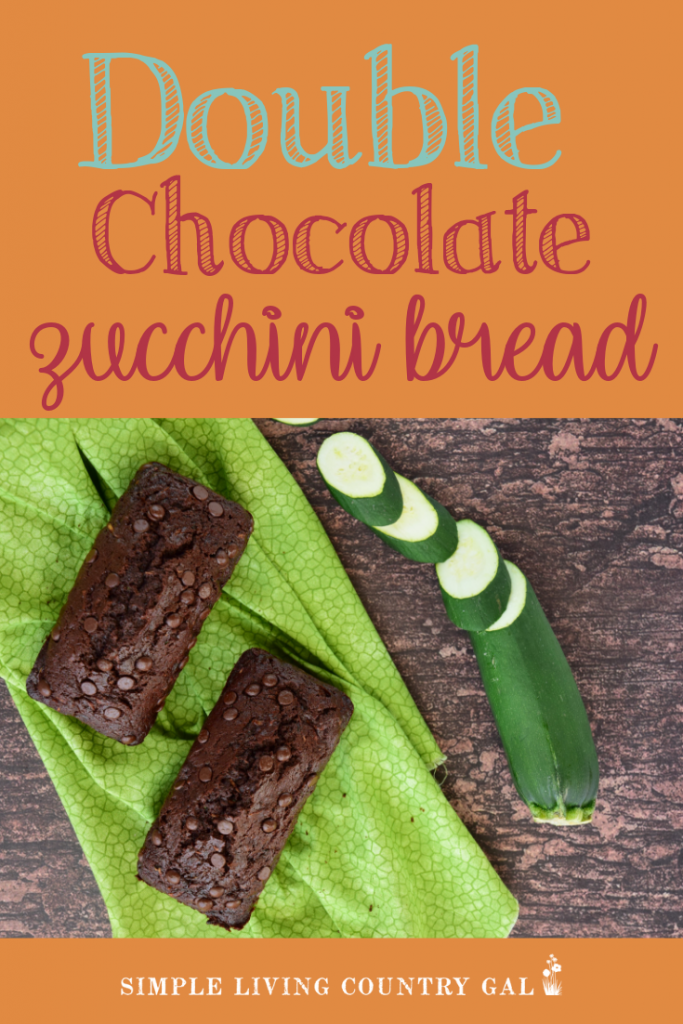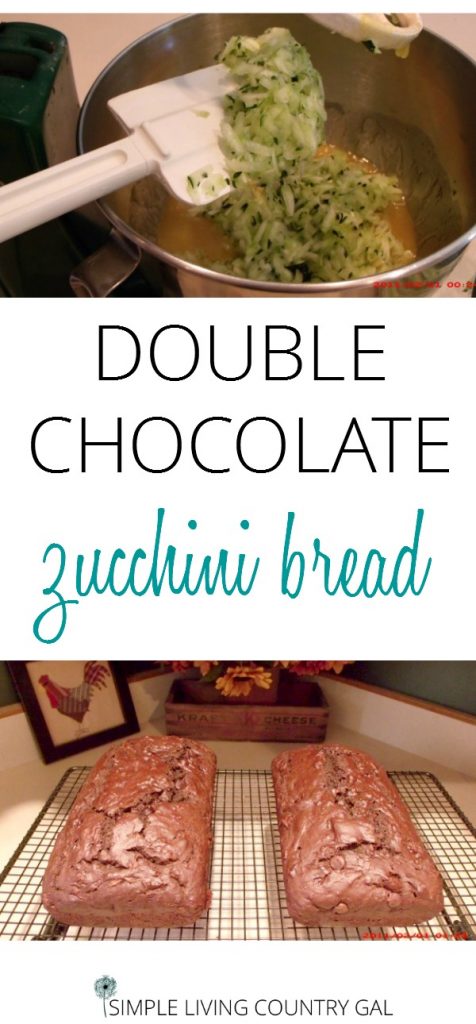 Combine eggs, oil, sugars and vanilla.

Combine dry ingredients, slowly add to wet and mix well.

Butter 2 loaf plans and sprinkle lightly with cocoa.

Pour batter into pans and bake 45-50 minutes in a 350 degree oven. Bread is done when a toothpick inserted in the middle comes out clean.

Cool in loaf pans on a wire rack for 10 minutes. Use a spatula to loosen loaves and remove. Cool on wire rack completely.