How to Cook With Fresh Herbs
Do you love herbs but wish it was easier to use them? I was the same way, so I thought a guide on how to cook with fresh herbs would be helpful. Know the best way to using those amazing herbs you worked so hard to grow and take your cooking to the next level.
Simple Living Country Gal tips that take you into the kitchen using ingredients you grew in your garden.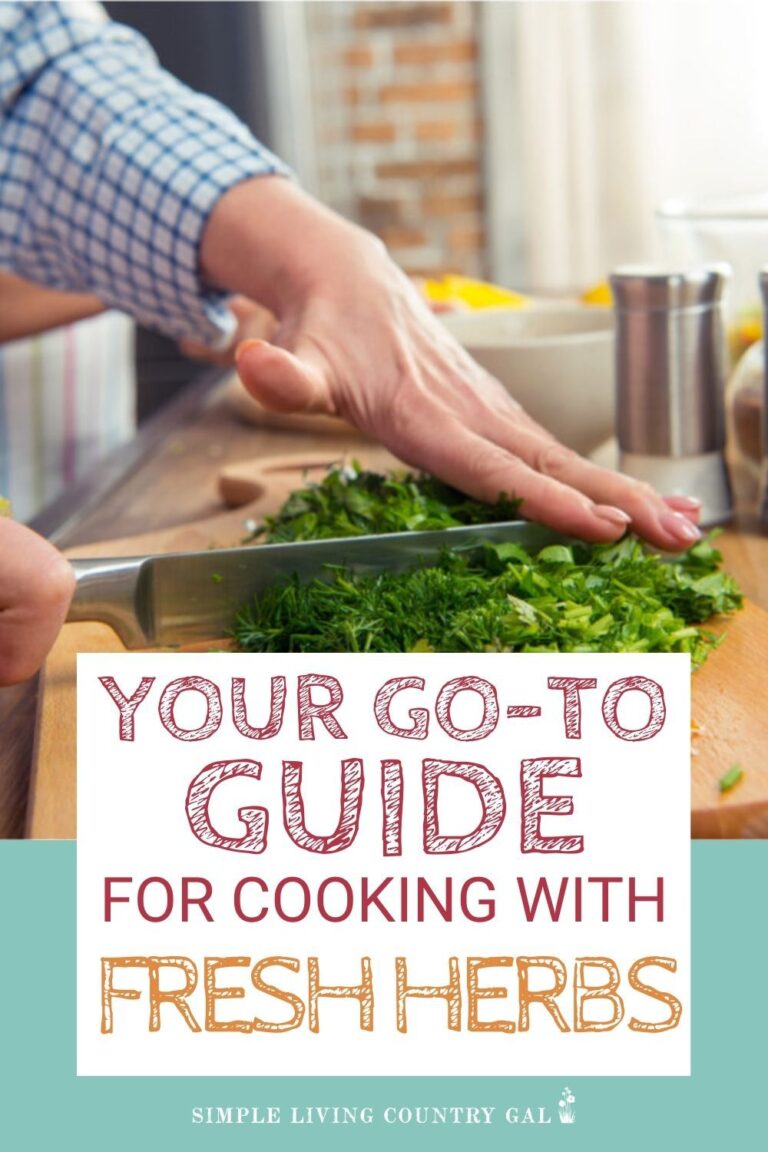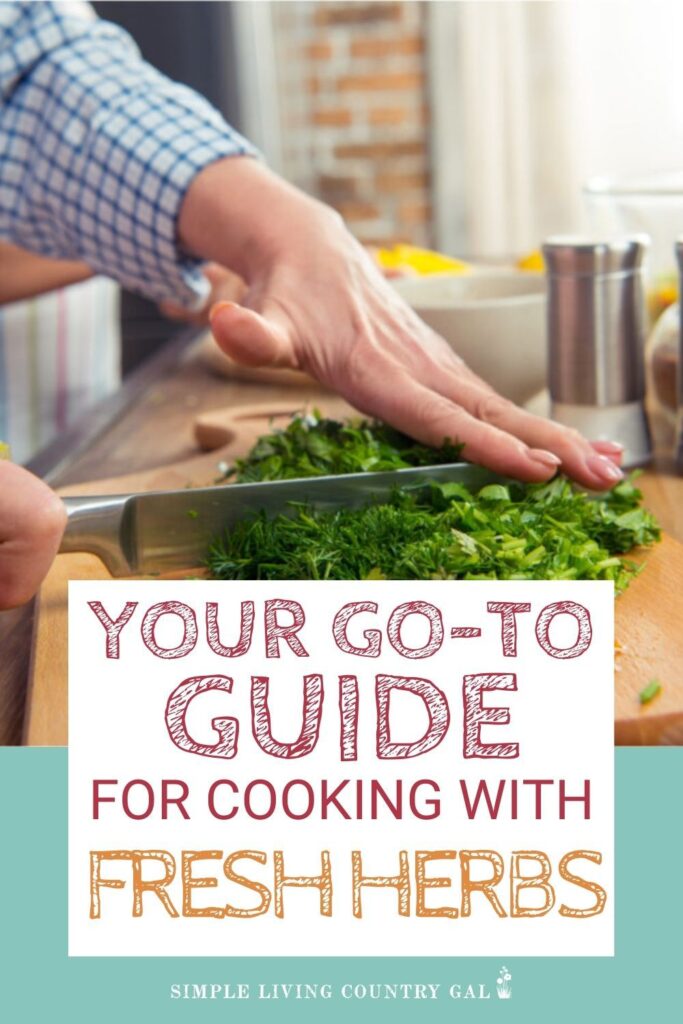 This article will walk you through the differences you may find when using fresh herbs compared to dried herbs.
If you're looking for a way to bring fresh, new flavors to your dishes, look no further than herbs. Whether you buy or grow them, fresh herbs pack a lot of flavor in their tiny leaves. Anything from casseroles to pasta and even to salads, there can be a flavorful benefit by adding a variety of herbs.
Learning how to cook with them can seem a little confusing if you haven't experimented and used fresh herbs in your favorite dishes. What do they taste like? What kind of flavor will they bring to my sauce or salad? How much do I add? Is there a difference between adding fresh herbs if my recipe is calling for dried?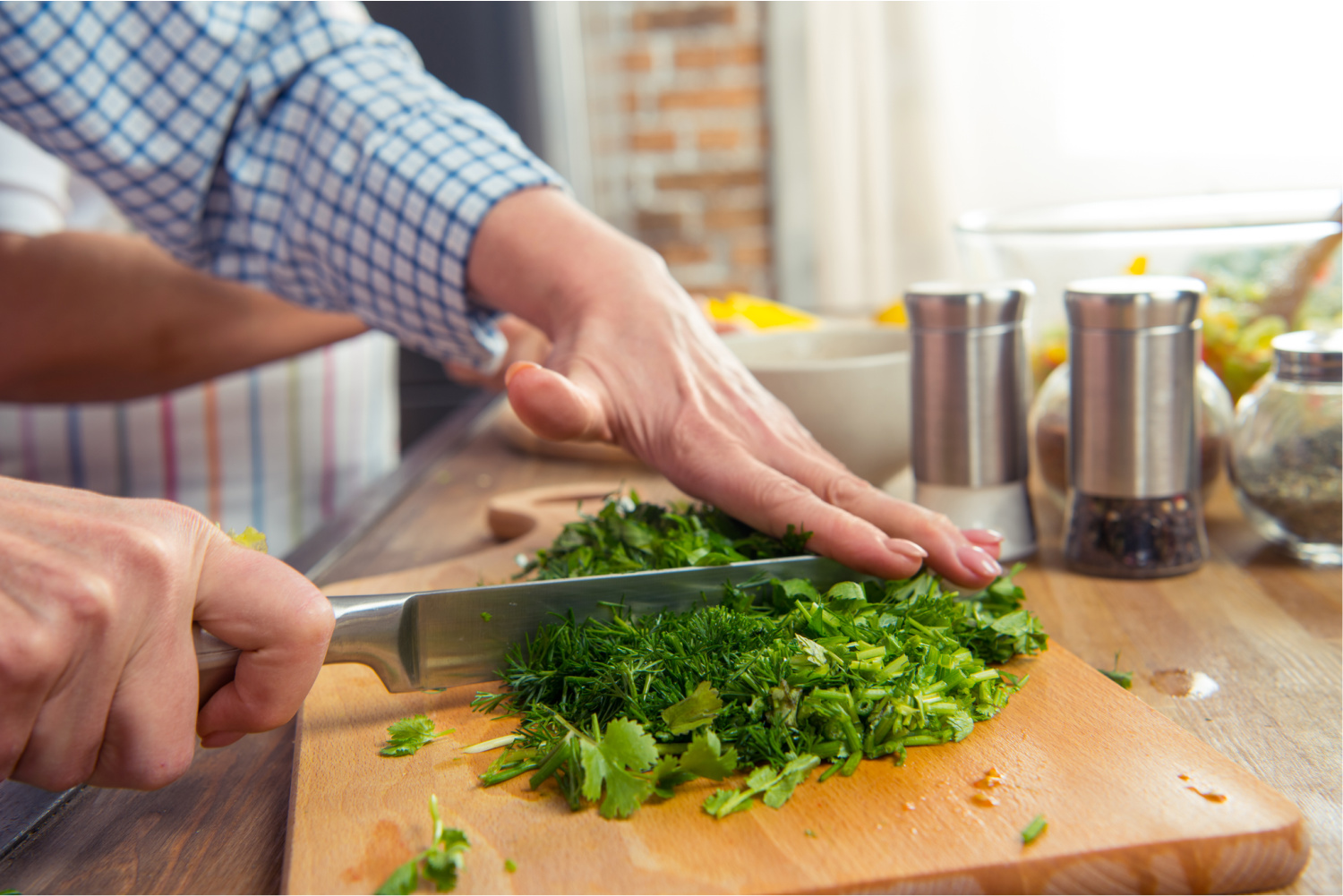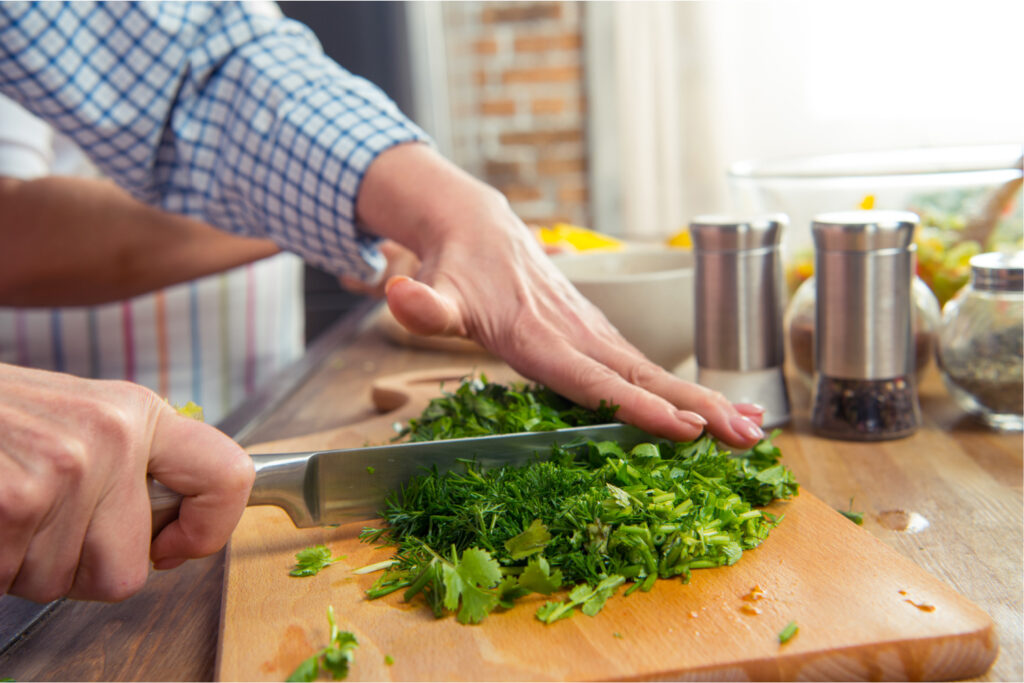 It can be a little scary to add fresh herbs to a dish for the first time. Let's face it, once they're in, you can't take them out. But don't let yourself be intimidated by a tiny leaf. I am here to help you see that fresh herbs are your friend, and they can surprise you by how much they can improve some of your favorite recipes.
This is your quintessential guide to cooking with herbs! One that will take away the scary and turn you into a home cook aficionado. Well, maybe not exactly, but you will at the very least "feel" like one!
In this guide, we'll talk about:
What the most common herbs taste like.
When to use fresh, frozen, and dried herbs.
The best way to store herbs so they don't lose their flavor.
How to clean and chop fresh herbs to add to your favorite recipes.
Before we get started, though, let's take a little walk back in time and look at the history of using fresh herbs.
The History of Herbs
Herbs have been part of all cultures for food and medicinal purposes since the beginning of time. Herbs are mentioned in the first book of the Bible, Genesis with evidence of herbal gardens dating back to the Middle Ages. Egyptian herbalists have grown herb gardens since 3000 B.C. But herbs existed even before then, in prehistoric times. Cave paintings have depicted herbs as far back as 25,000 B.C.
In addition to cooking with herbs, cultures have used them for centuries for medicinal purposes. The ancient Chinese, Indians, Egyptians, Greeks, Romans, and Native Americans are all known to be herbalists.
Early American settlers brought herbs to use as remedies for illness, flavoring recipes with their heritage, storing linens, strewing on floors as natural air purifiers, and burning in fires for pleasant scents.
With this much history behind the use of herbs, it's safe to say that you can't go wrong in finding new ways to add them to recipes in your own kitchen. It's just a matter of understanding their flavor profiles and knowing the best ways to use them.
Guide to Fresh Herbs
When learning how to cook using fresh, it helps to understand what they taste like and what dishes they work best in. Let's take a look at some of the most commonly used herbs in the kitchen and learn a little more about them.
Basil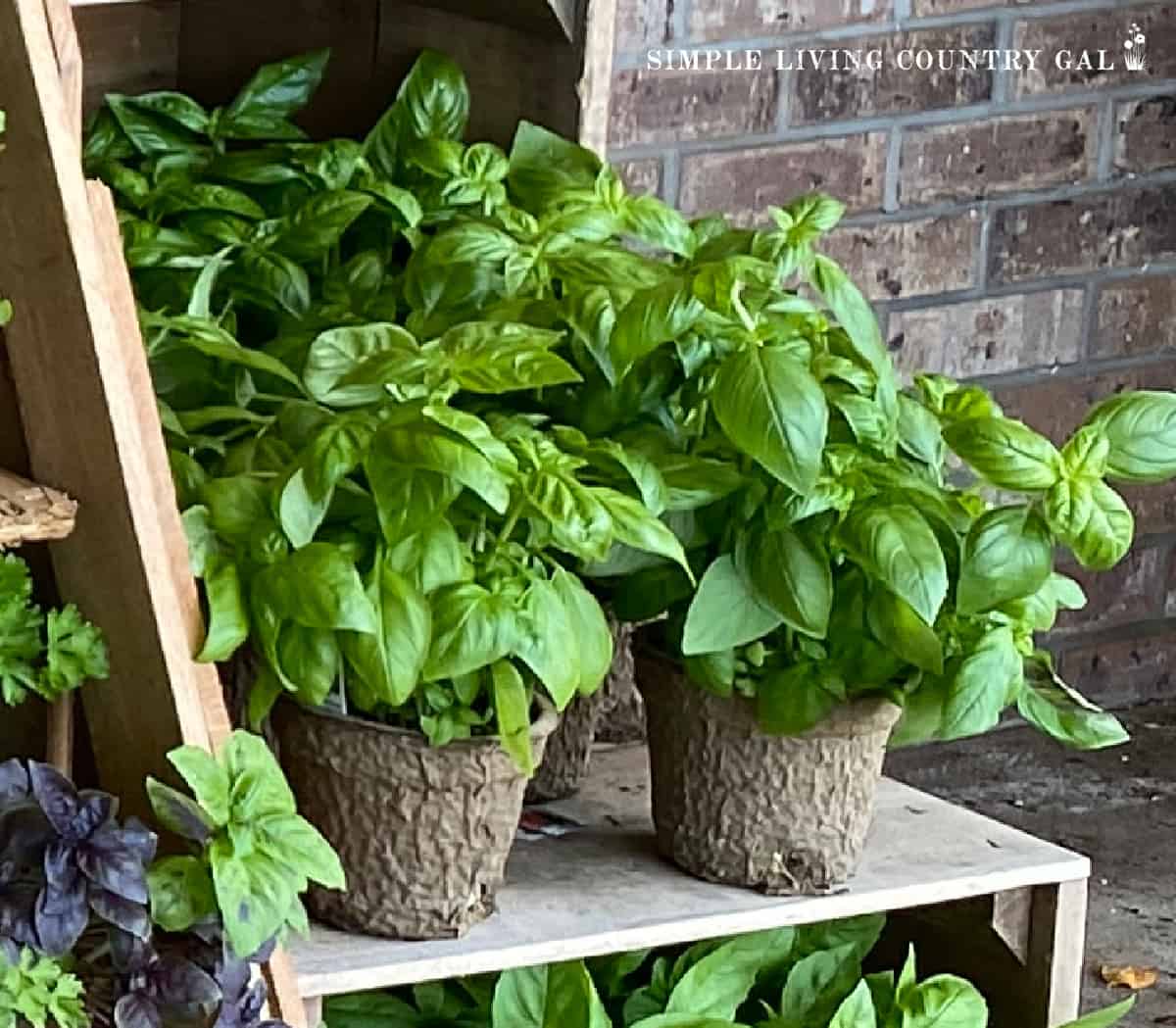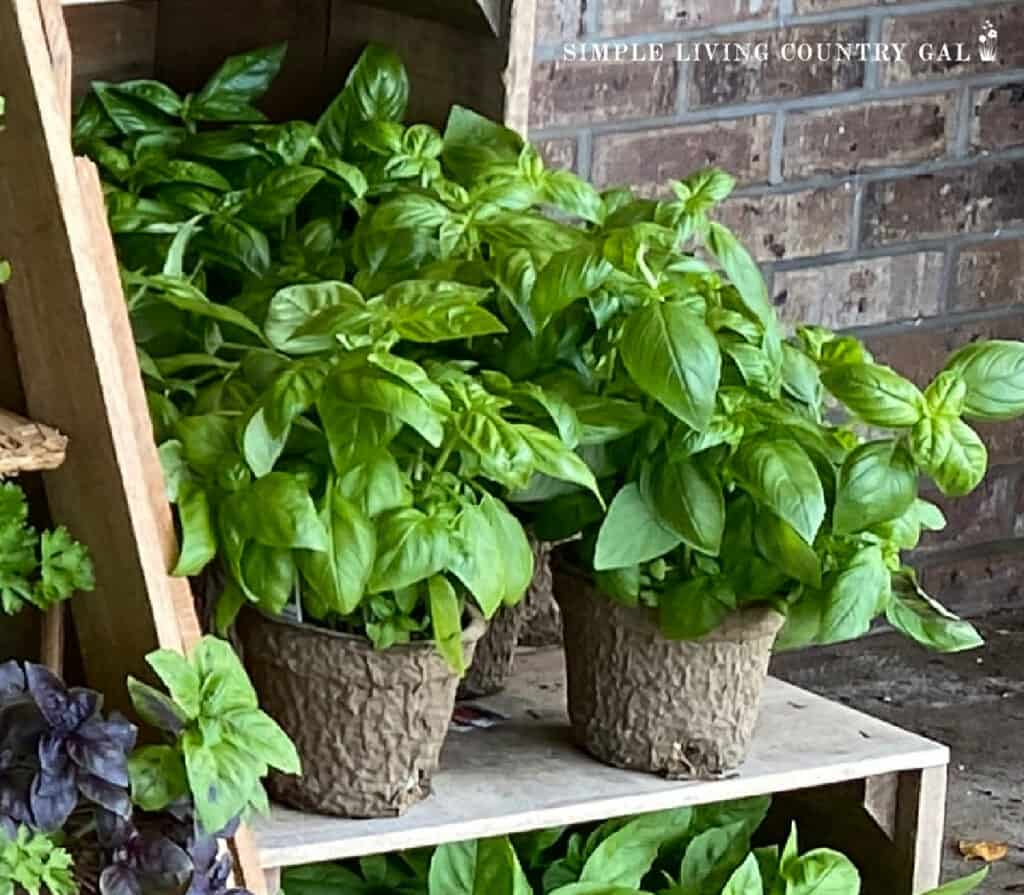 When I was learning how to cook with fresh herbs, basil was at the top of my learning "how to" list. There is just something about the smell of fresh basil that makes me think of a summer day, and for that reason, I always have a plant (or two) of basil growing in my kitchen.
Basil is closely related to mint, and it has a clove-like flavor and aroma. There are two common types of basil: Sweet basil (also known as Genoese basil) and Asian basil. Basil is most commonly used in Mediterranean foods. It's most often the base of a good pesto sauce and brightens the flavor of a tomato sauce.
Sweet basil pairs very nicely with tomatoes, especially for a Caprese salad of fresh mozzarella, sliced tomatoes, and fresh basil or a basil vinaigrette. It also makes a nice addition to a meat or fish sauce. A lemon basil sauce for grilled fish is very tasty.
Asian basils have a stronger, more distinct flavor and work well in soups, stews, and stir-fries.
Bay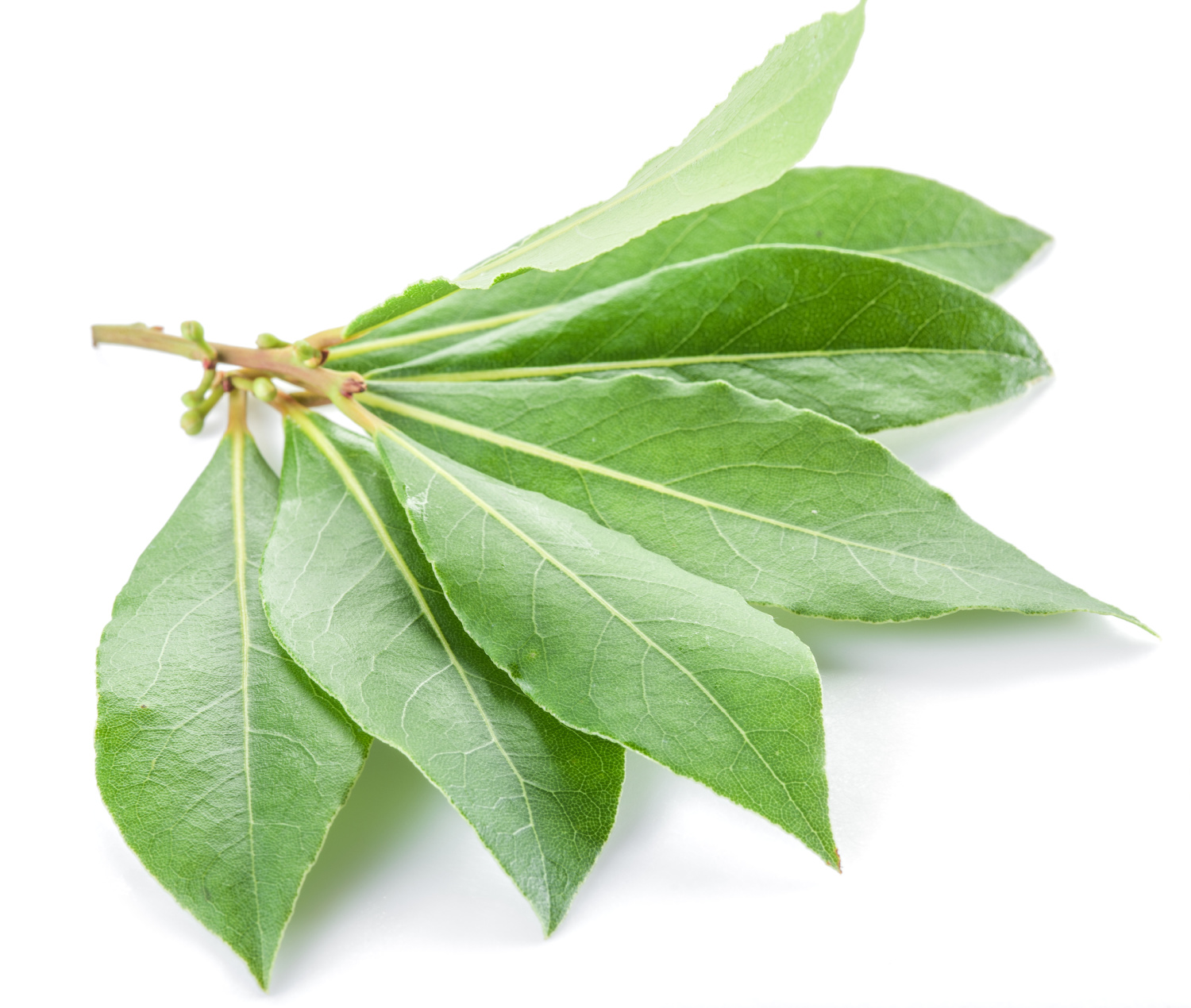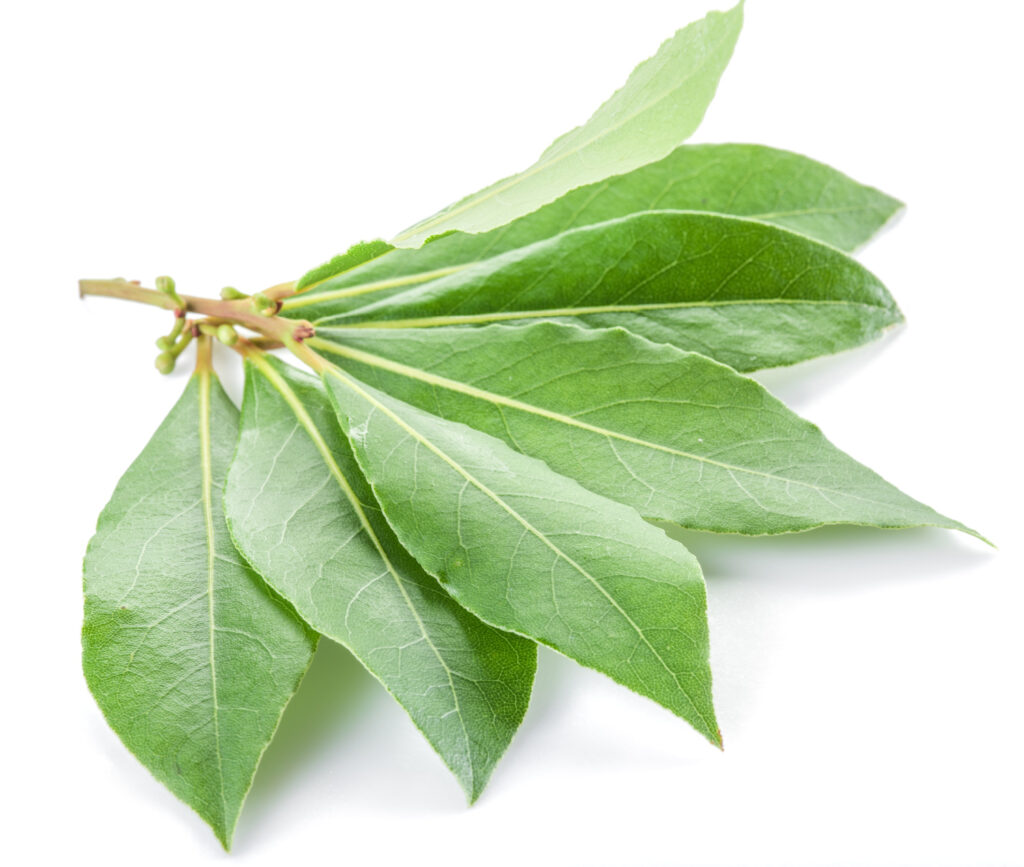 Bay leaves provide a floral taste to dishes and can be used in soups, stews, stocks, poultry, slow-cooked sauces, potatoes, beans, and risotto. The flavor is light and compliments a variety of other seasonings.
Bay leaves are hard to find fresh unless you grow them yourself. Dried leaves are easy to find and are an acceptable substitution. They are used whole, so place just one or two in your recipe during the cooking process and remove it before serving your dish.
Chives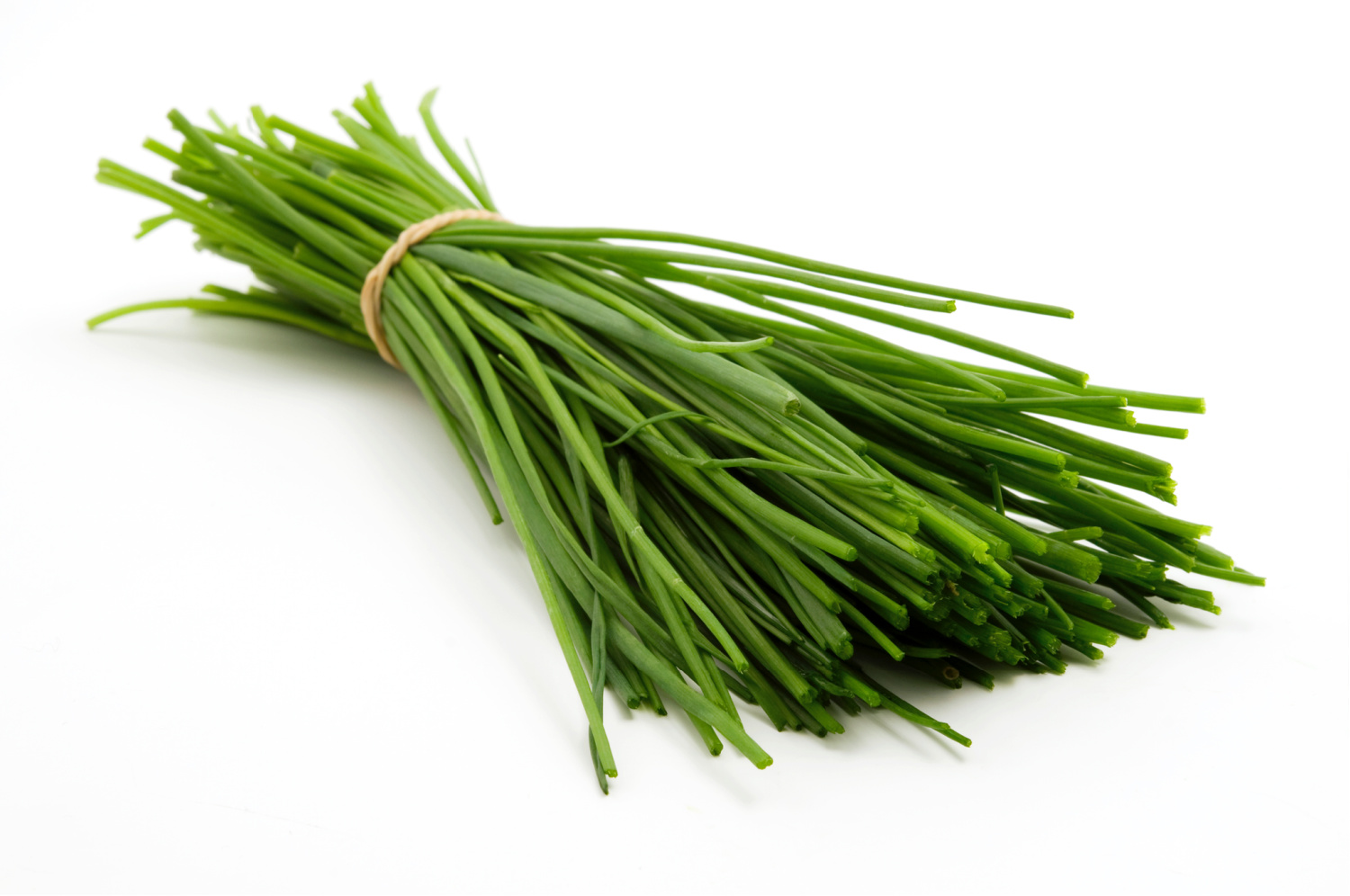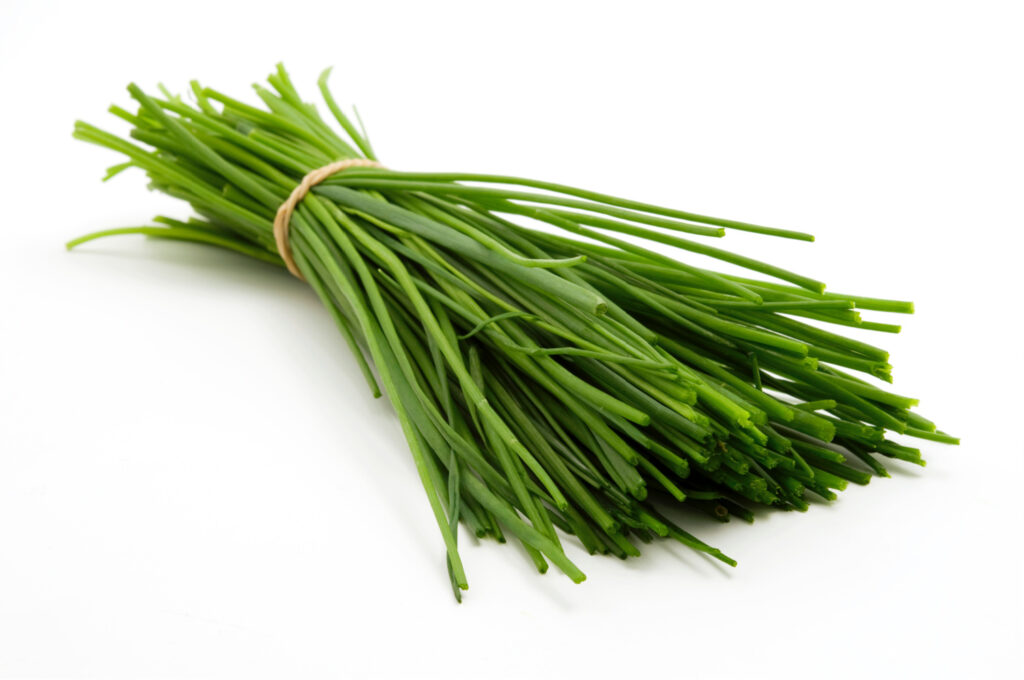 Chives bring a nice onion flavoring to dishes with a harsh bite. They have a much more subtle flavor. Chives can bring both flavor and color to meat sauces, seafood dishes, vegetables, and cheeses. They make a nice addition to cold salads as well.
Chives also make a nice garnish when they are snipped and sprinkled across the plate.
The purple blossoms have a stronger flavor than the stems and make a nice addition to salads.
To maximize the flavor of this delicate herb, add it at the end, not in the cooking process.
I ran across this super cute mushroom herb stripper and I am in love with it! Not only is it super pretty, but it works so well!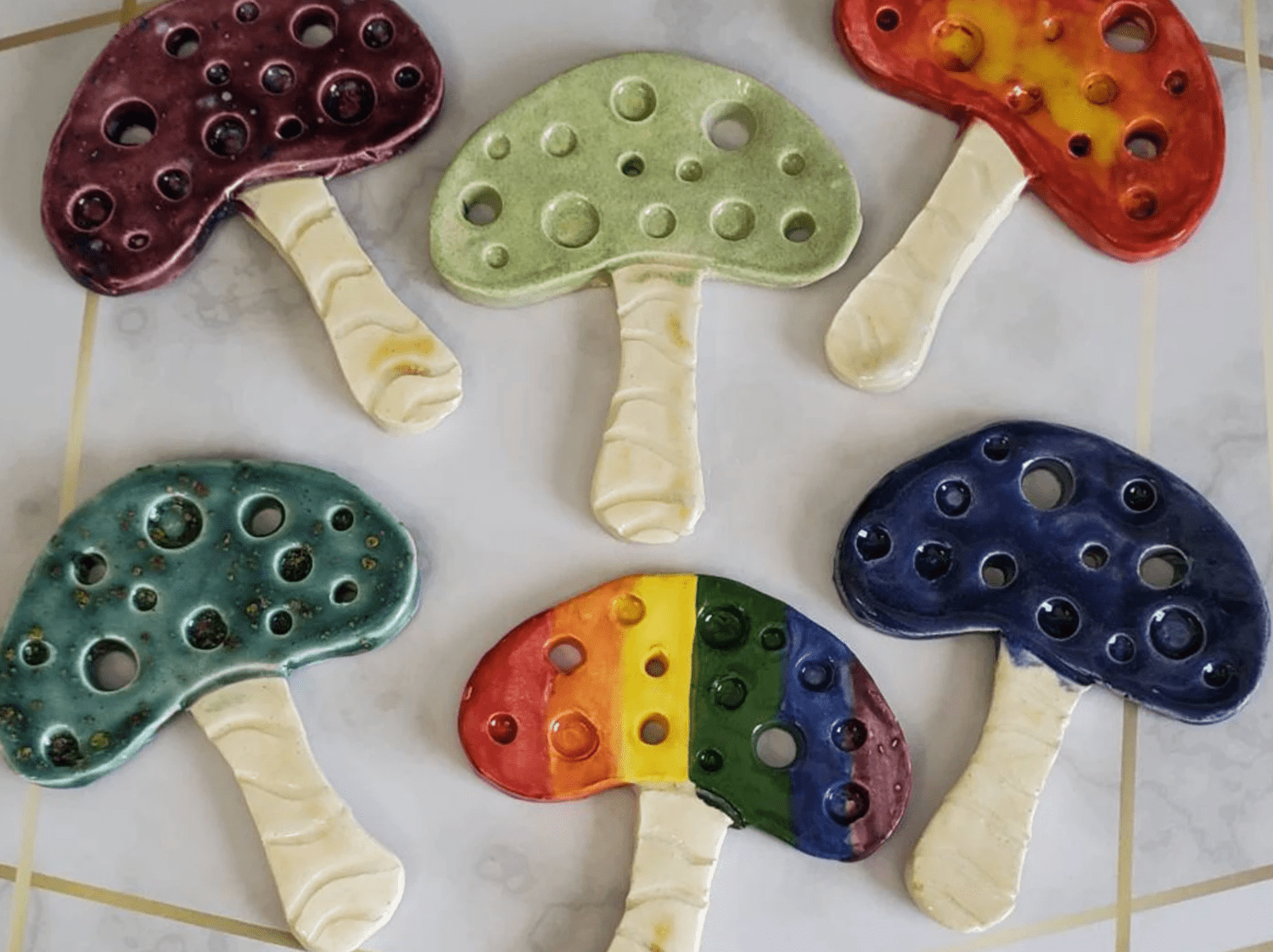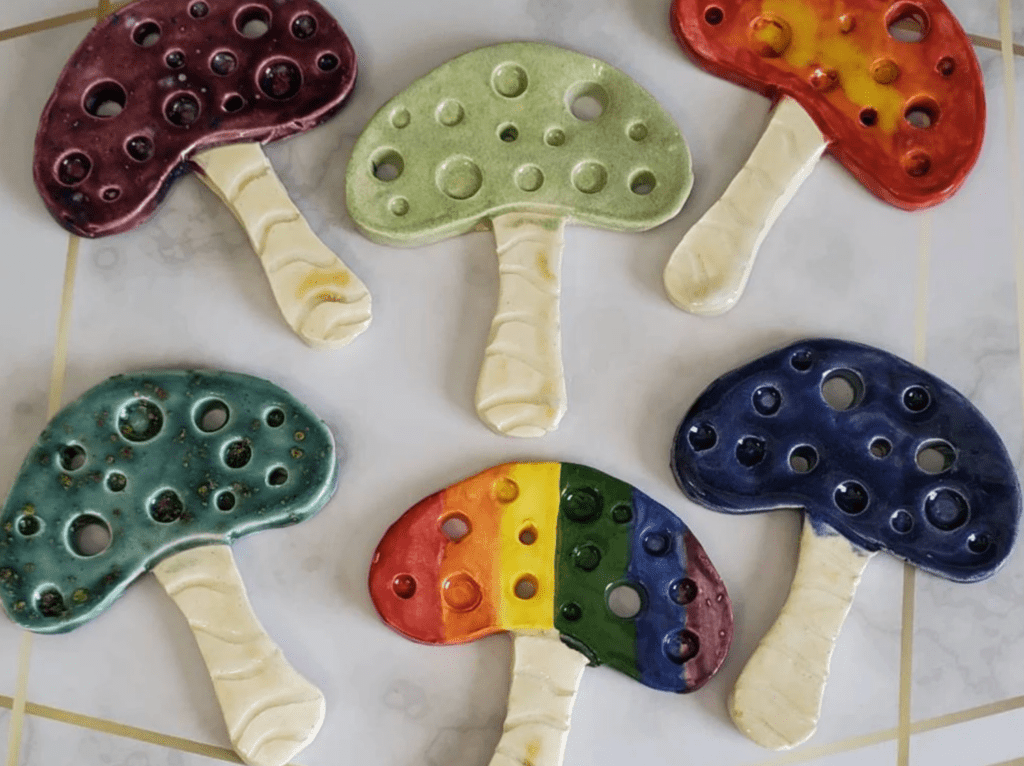 Cilantro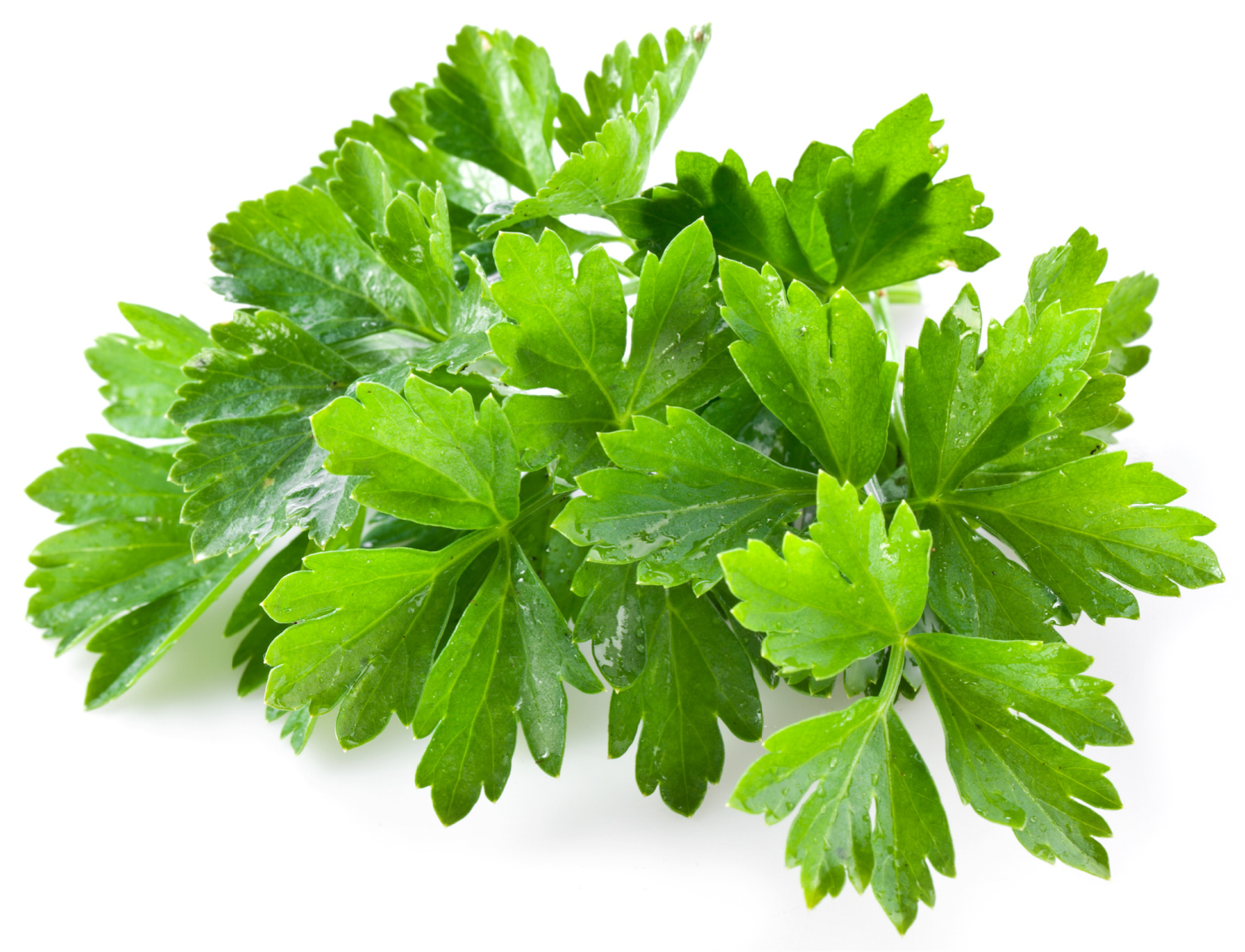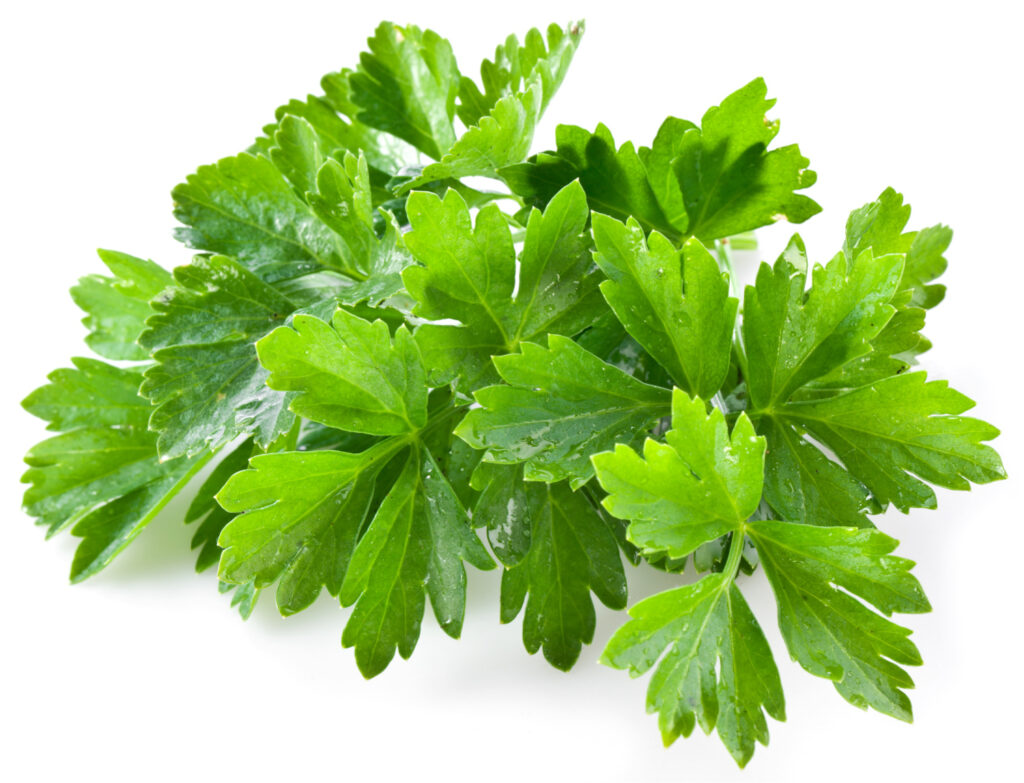 Cilantro is also known as coriander and people usually have pretty strong feelings about it. Most people either love it or hate it; it can play tricks on your taste buds. For people who love it, they think it has a sweet, refreshing flavor. But for those whose taste buds repel it, they think it has a "soapy" flavor. It also has a very strong smell.
When using cilantro, less is better. Add just a little then add more to taste. Adding too much at once can completely overwhelm the dish.
It's most commonly used in Latin and Asian cooking. The best way to use cilantro is to chop the stems and leaves and sprinkle them on a dish after cooking. The roots are also good for making a Thai curry paste.
Dill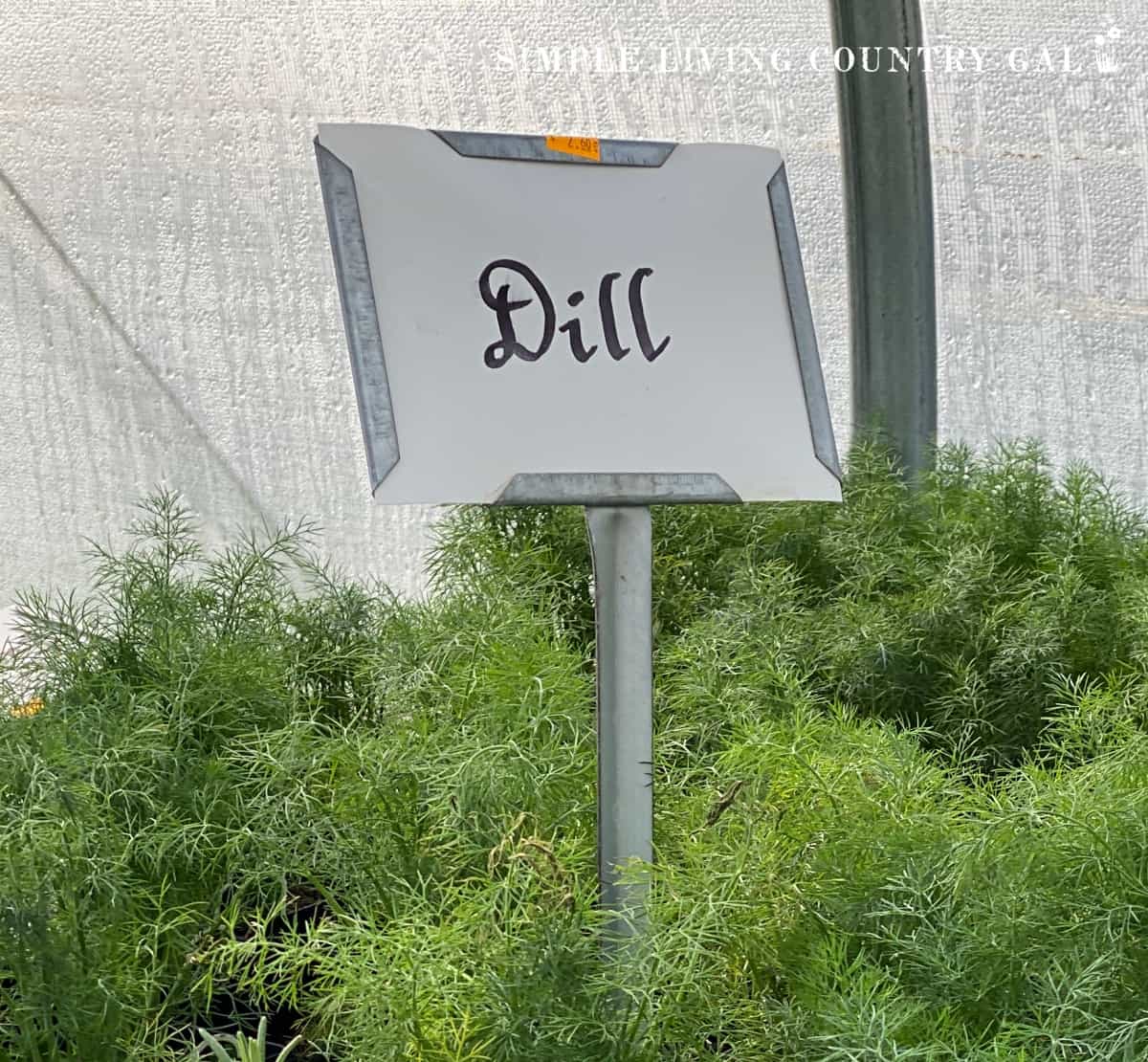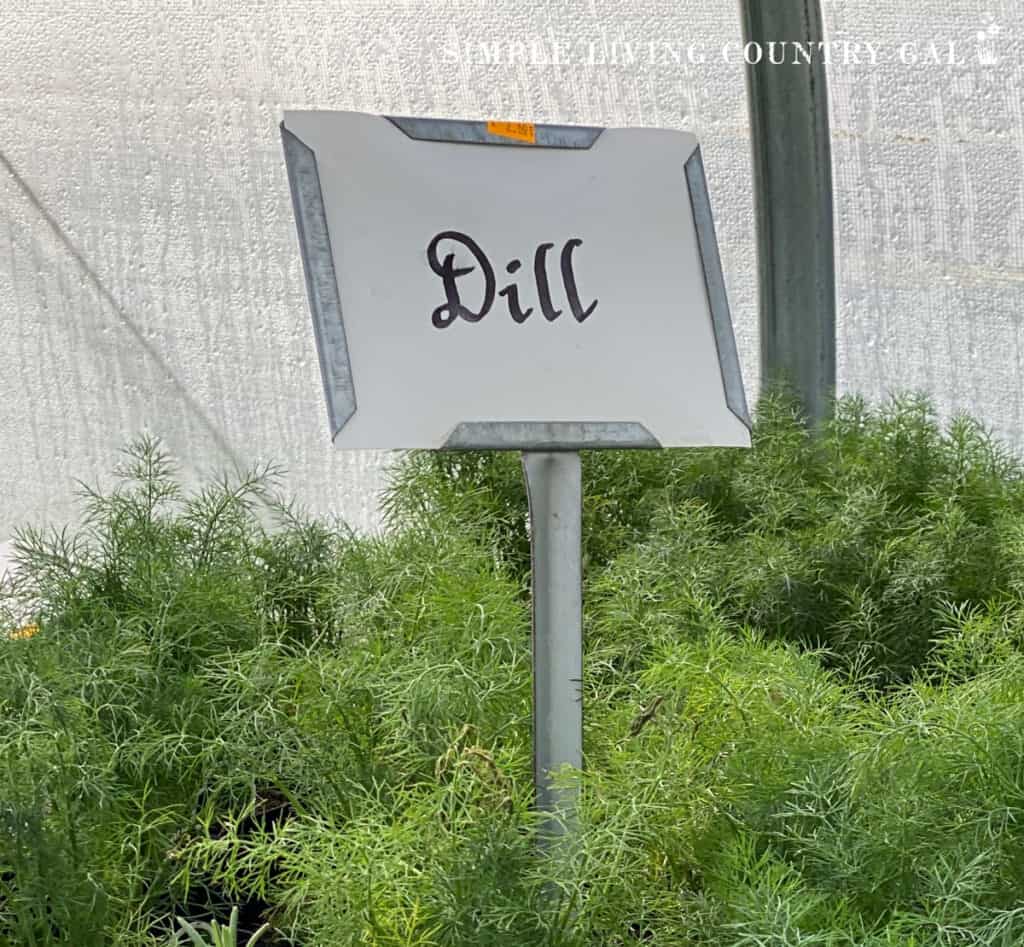 Dill can be used in so many recipes, or even throw-together dishes, that it's one herb you may want to always have on hand. The soft, feathery leaves provide a pleasing anise-like flavor. They go well with a variety of dishes including seafood, vegetables, salads, soups, and sauces.
Dill has a delicate taste and can provide a lot of flavor in just a few fronds so start with less and add more.
It's also a great addition to a variety of dips like ranch, tzatziki, and hummus. Add it to egg salad and chicken salad or sprinkle it over scrambled eggs.
If you keep it on hand, you'll always find delicious ways to use it.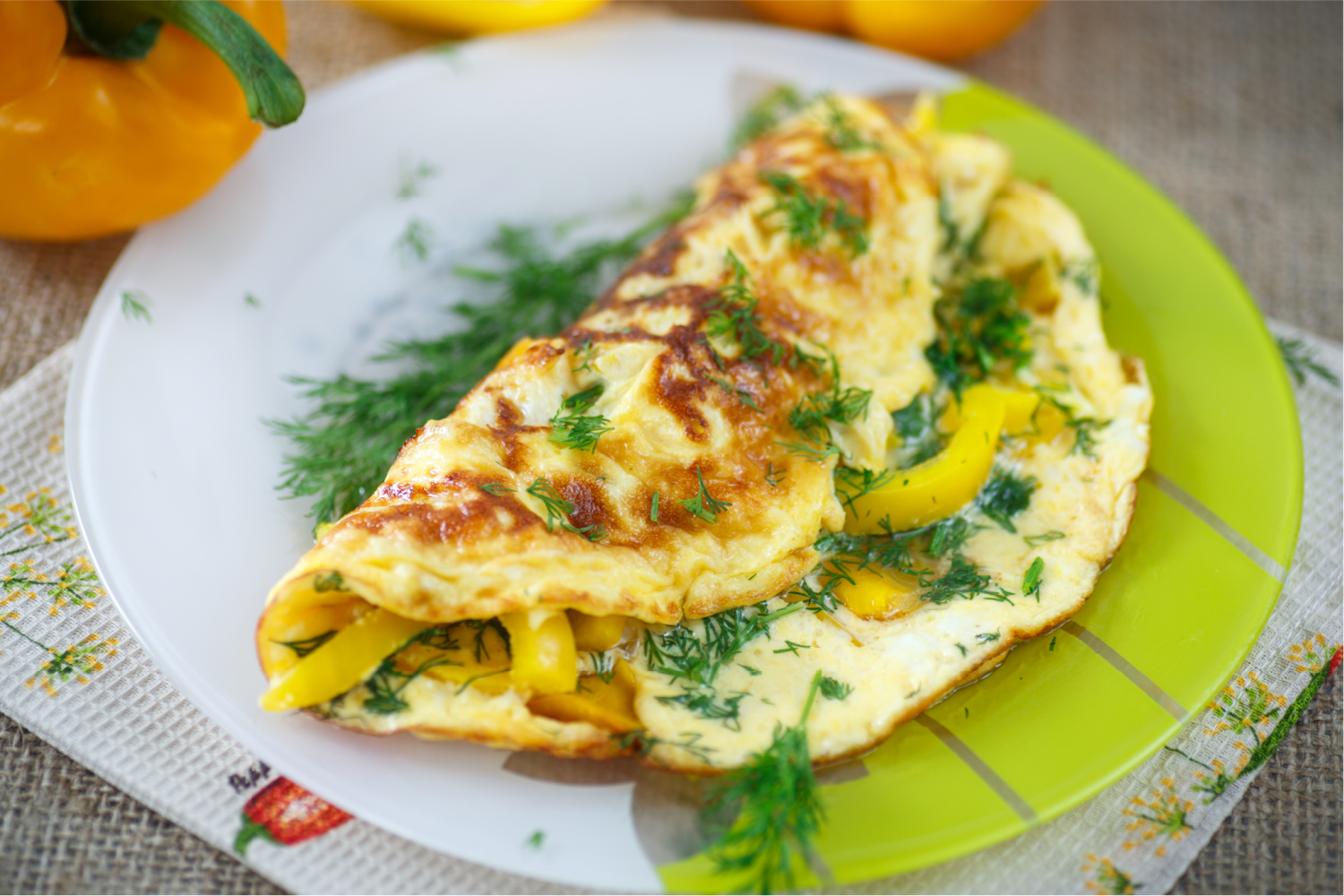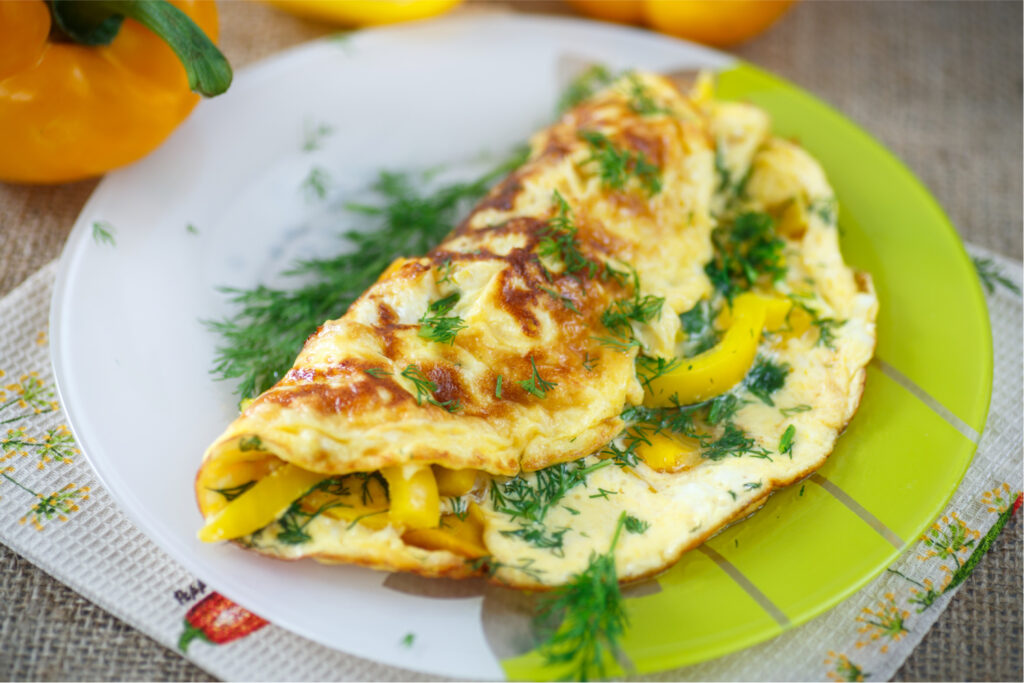 Mint
While most people think of using mint in sweet dishes, in Middle Eastern and North African cuisine it's used in a variety of savory dishes. Its peppery bite makes it the perfect addition to both meat and vegetable recipes. Add it to a salad, use it to bring flavor to a sauce, or brew it for a refreshing herbal tea that's delicious both hot and cold. Mint can also be used to temper overly spicy dishes.
In sweet dishes, mint can bring a pop of delicious flavor to whipped cream, chocolate cake, and cookies. Mint leaves are also a nice garnish to a dessert plate to cleanse the palate.
Oregano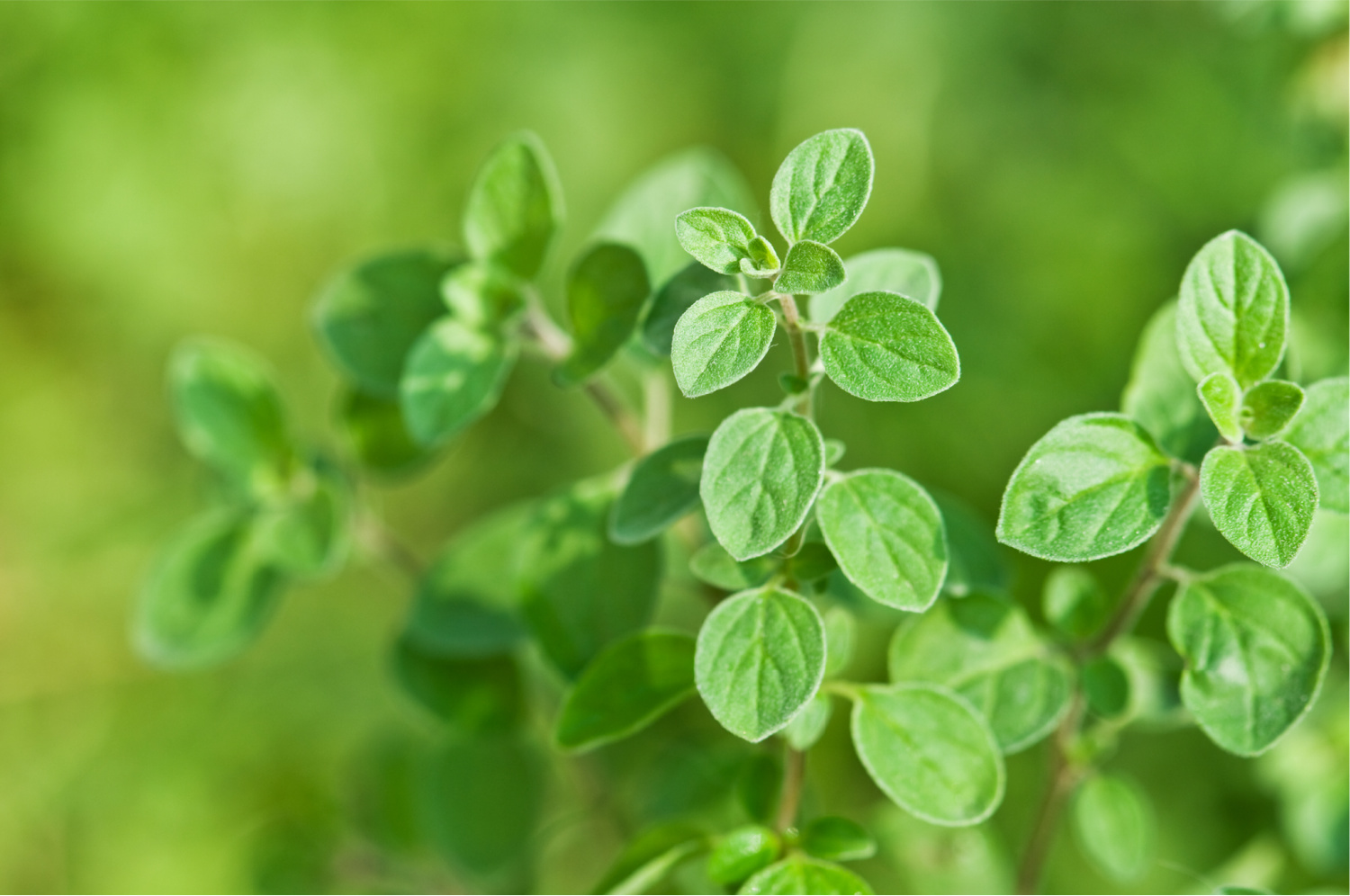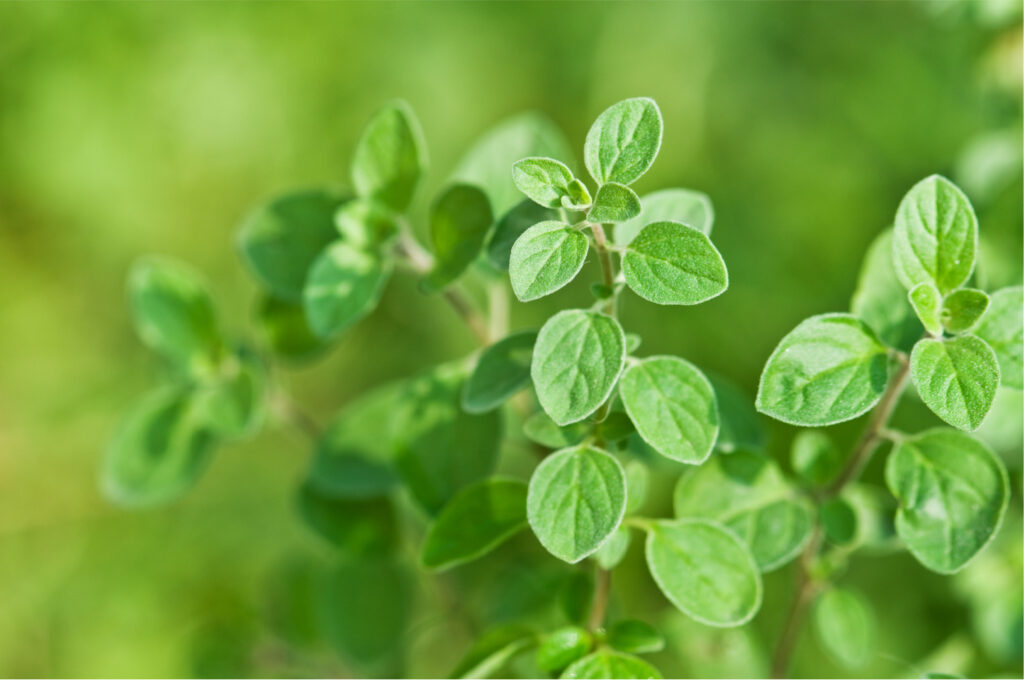 Oregano's pungent flavor is most commonly used in Mediterranean dishes. Dried oregano holds its flavor well so you may have an easier time finding dried oregano than fresh if you're shopping for it. Dried oregano can be easily substituted for fresh, but it is stronger so use about half as much dried herb as you would fresh.
It's a great addition to sauces, salads, meats, and vegetables. Add it to pasta dishes, meatloaf, roasted veggies, eggplant parmesan, or even savory bread recipes.
Parsley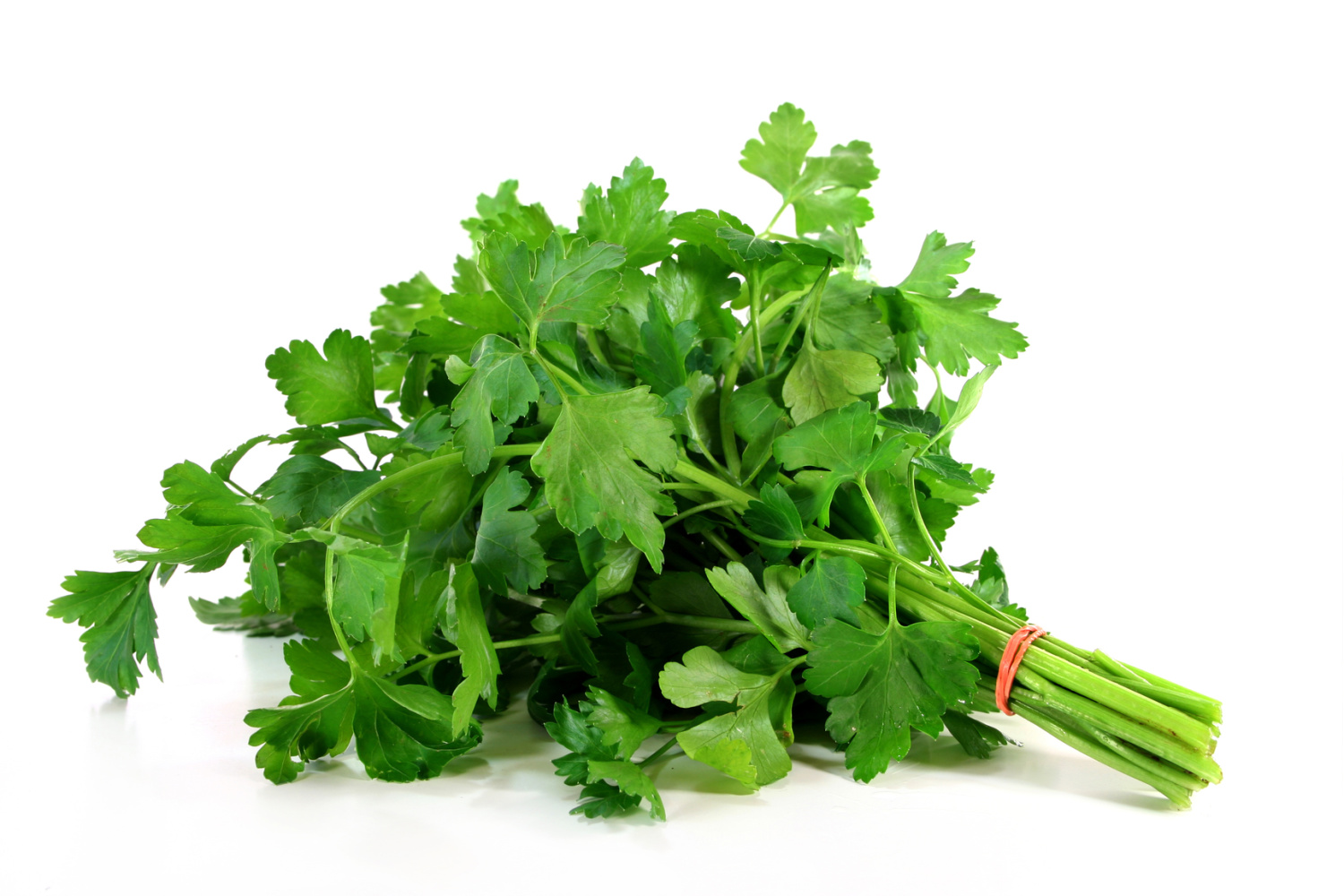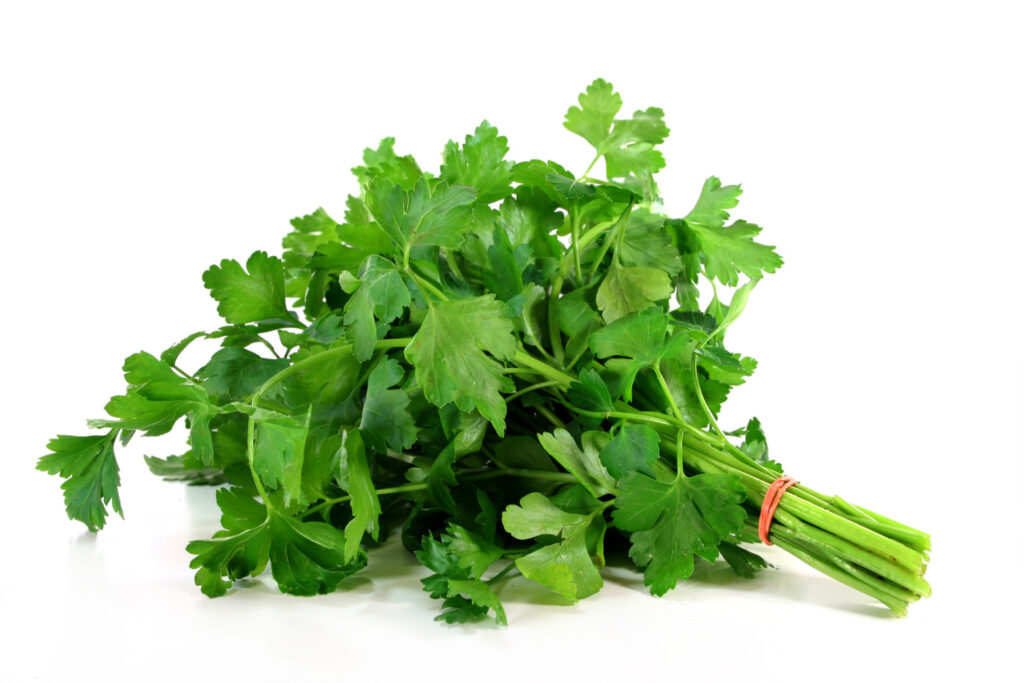 Parsley is probably the most common herb that may be on your how to cook with herbs, list. Parsley can be used in so many dishes and even as a garnish for your plate.
It has a light, peppery flavor that complements other seasonings and makes them even more flavorful. It's most often added to sauces and salads. As a garnish, it can be chopped and sprinkled over your dinner plate for a touch of color or a whole sprig can be placed on the plate.
There are three basic types of parsley: Flat-leaf and Italian parsley are best for cooking with and Curly parsley is best as a garnish.
Rosemary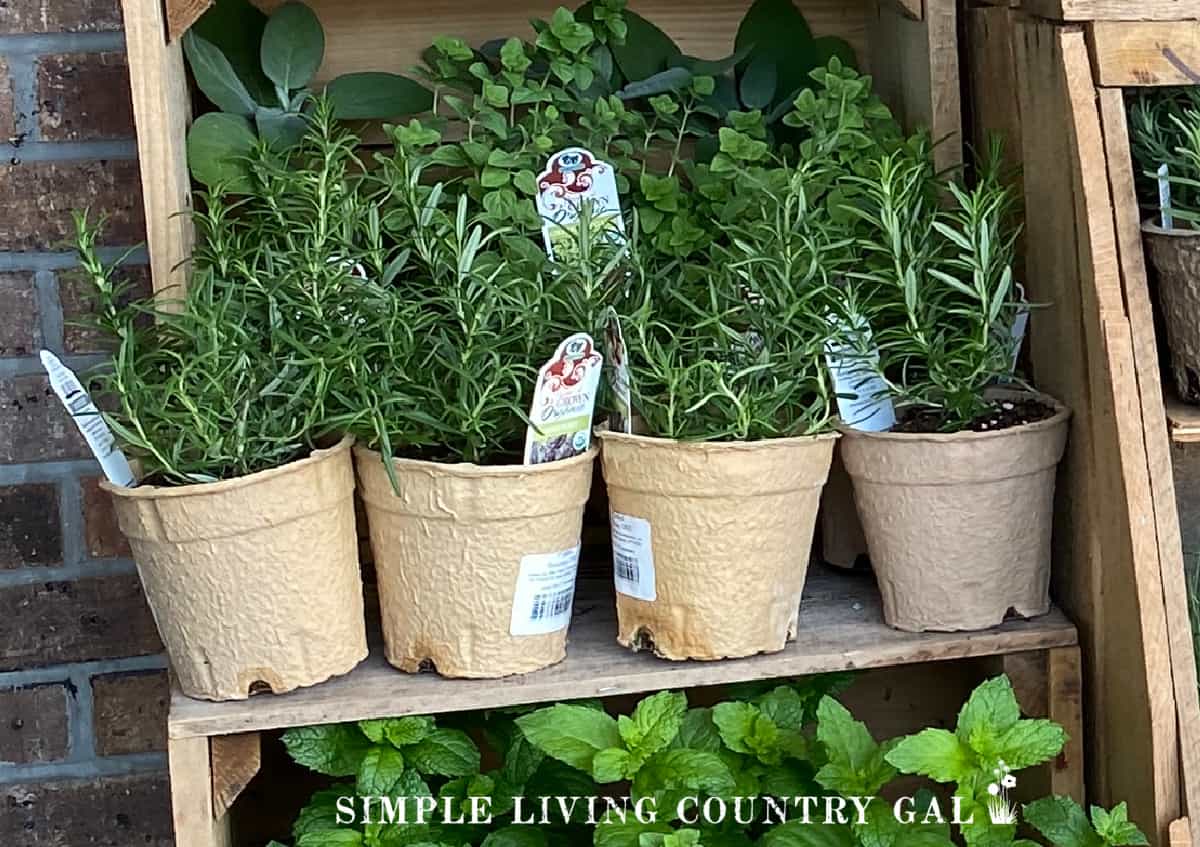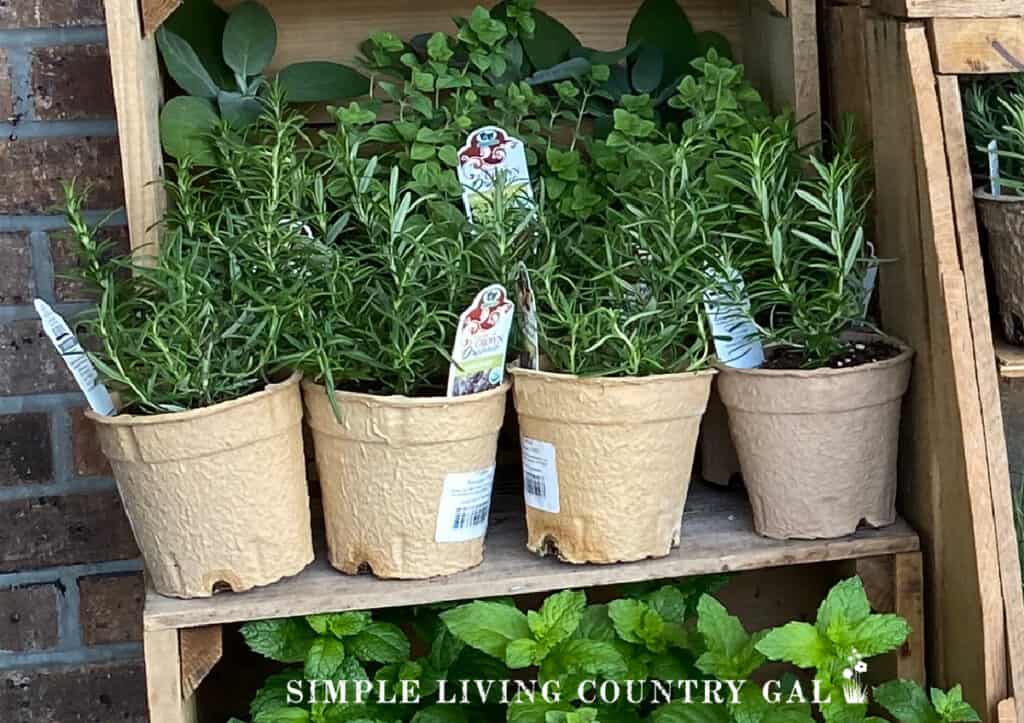 Rosemary has a pungent flavor that brings life to many Mediterranean dishes. The spiky leaves can be used fresh or dry and are most flavorful when cooked for a long time. Try adding it to soups, stews, and sauces. Because of its strong flavor, it's best to add it to your recipes sparingly at first. You can always add more to taste.
Rosemary is a tasty addition to baked cheese crisps or shortbread cookies. And its pleasant scent will keep your kitchen smelling fresh. Add it to your DIY air freshener or scented candles for freshness around your home.
Sage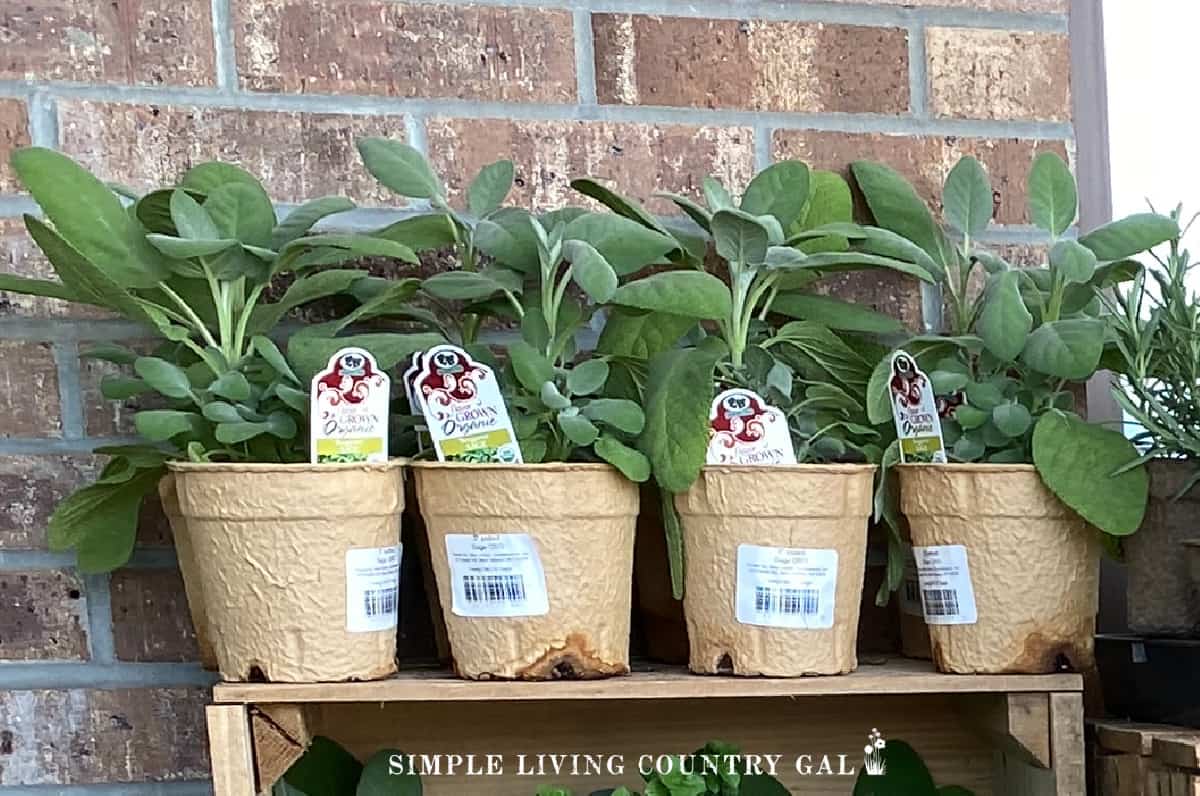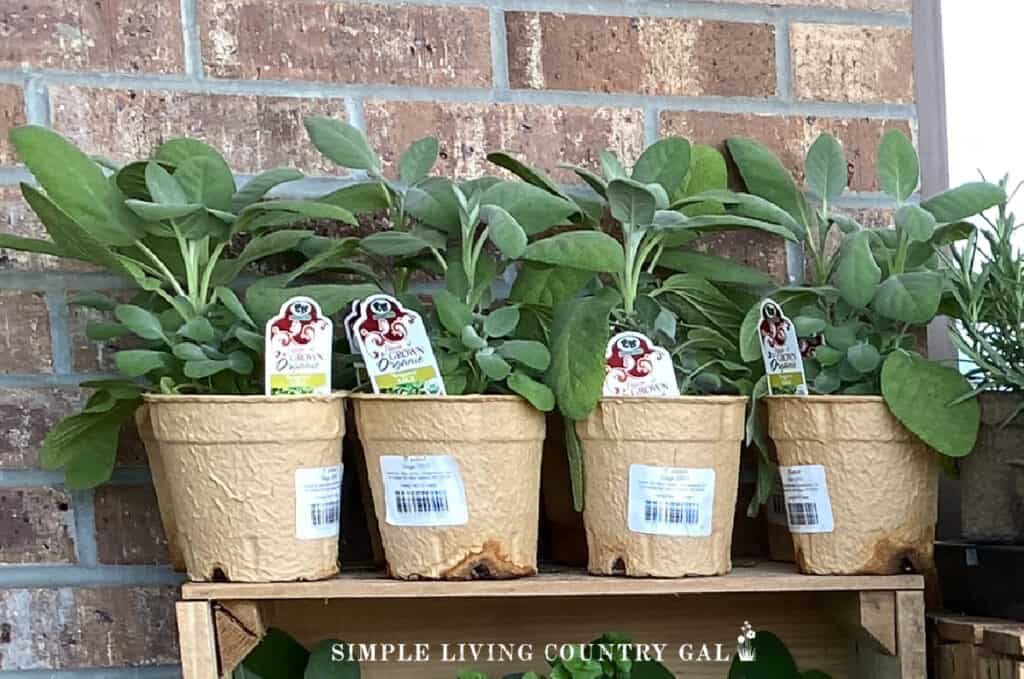 Dried sage is a common herb for holiday dishes like roast turkey, lamb, and stuffing, but it can do so much more. It's a nice compliment to vegetable dishes, especially potatoes, cheese sauces, pork, or various bean-based recipes. Or, make a light, flavorful topping for pasta with a browned butter sage sauce.
Dried sage can also add a nice complexity to fruit teas.
Sage has a strong, pungent flavor, especially when dried. It's best to add it in small quantiles at first then add more to taste.
Tarragon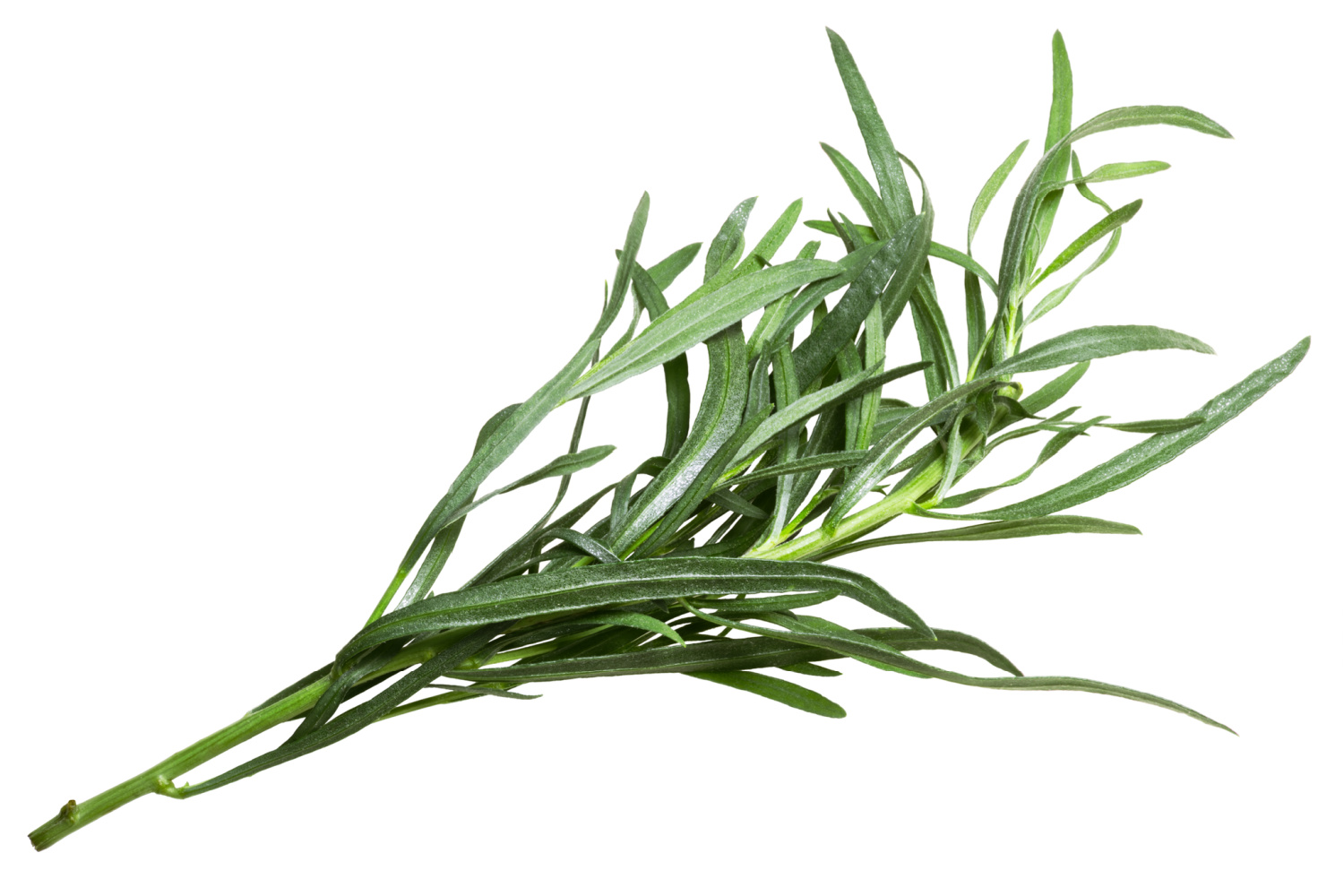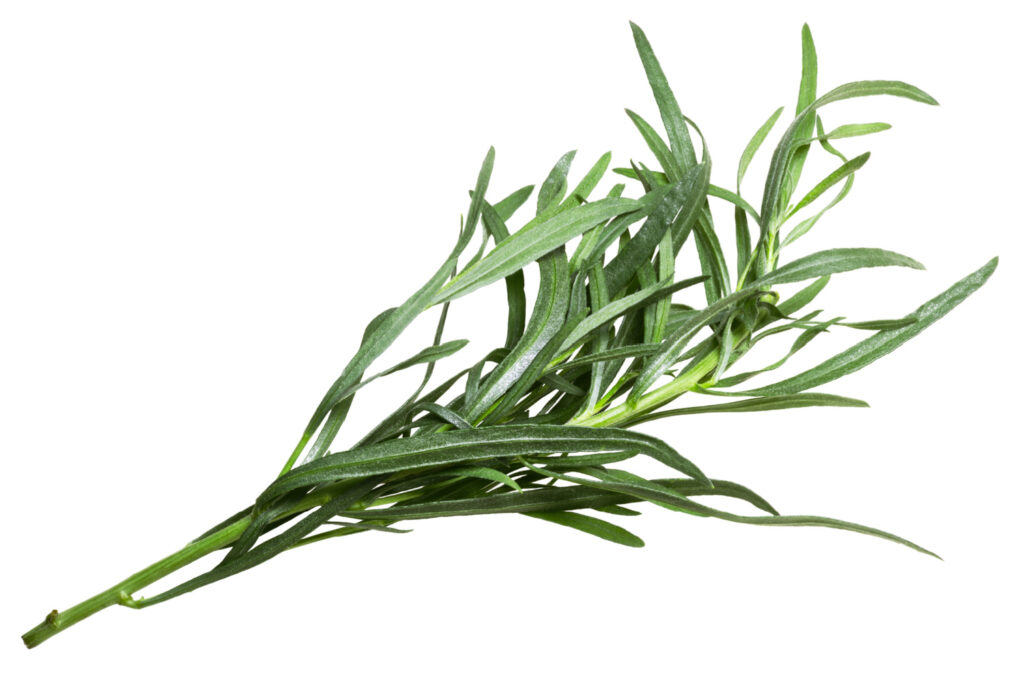 Tarragon has a sweet, fennel, licorice flavor and can easily overpower a dish with too much flavor. Less is better when adding it to your recipe and heat will release more flavor. Add it in the beginning and let it simmer for a bit before deciding to add more.
It's a perfect addition to poultry and seafood dishes, eggs, sauces, and roasted vegetables.
Thyme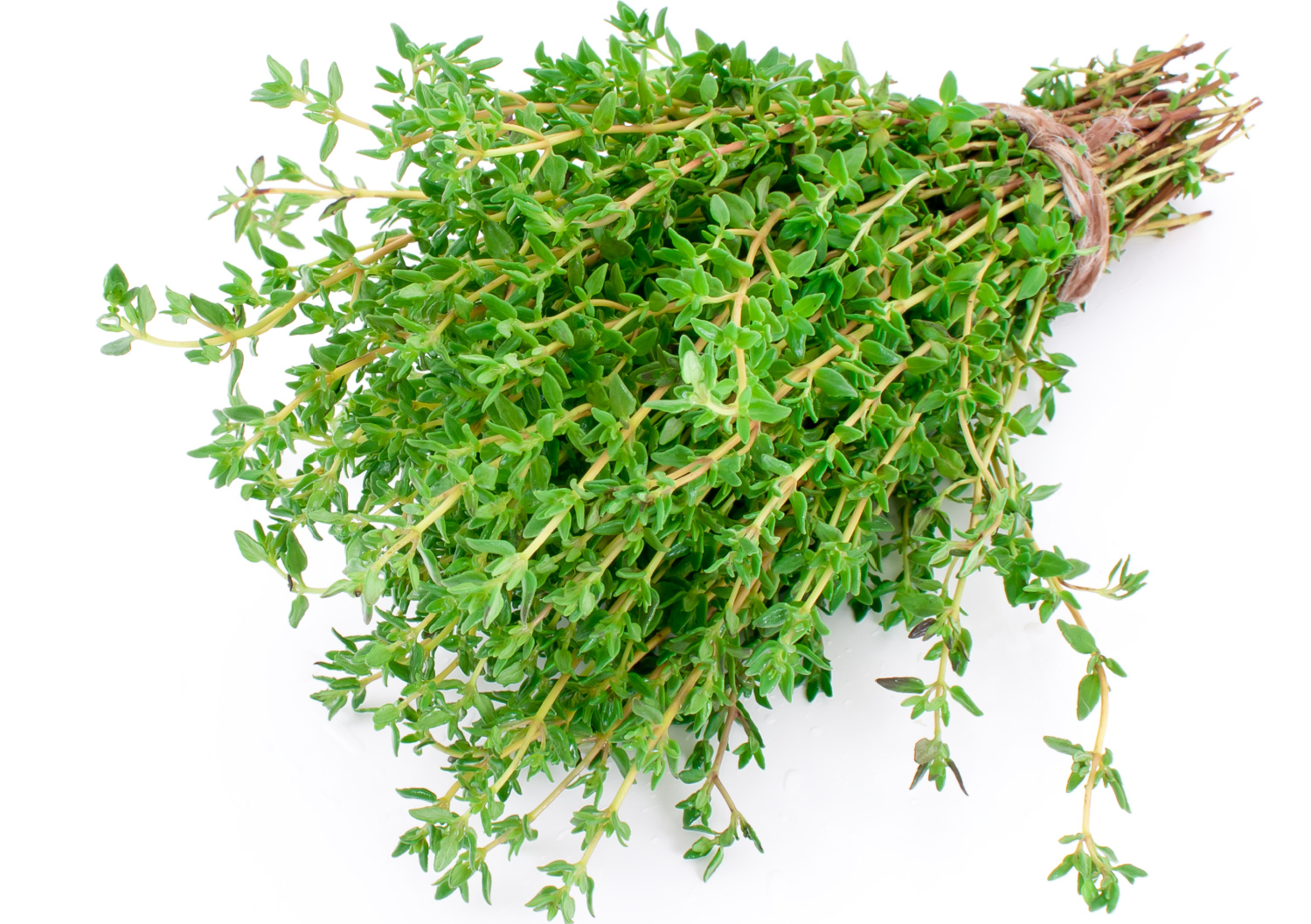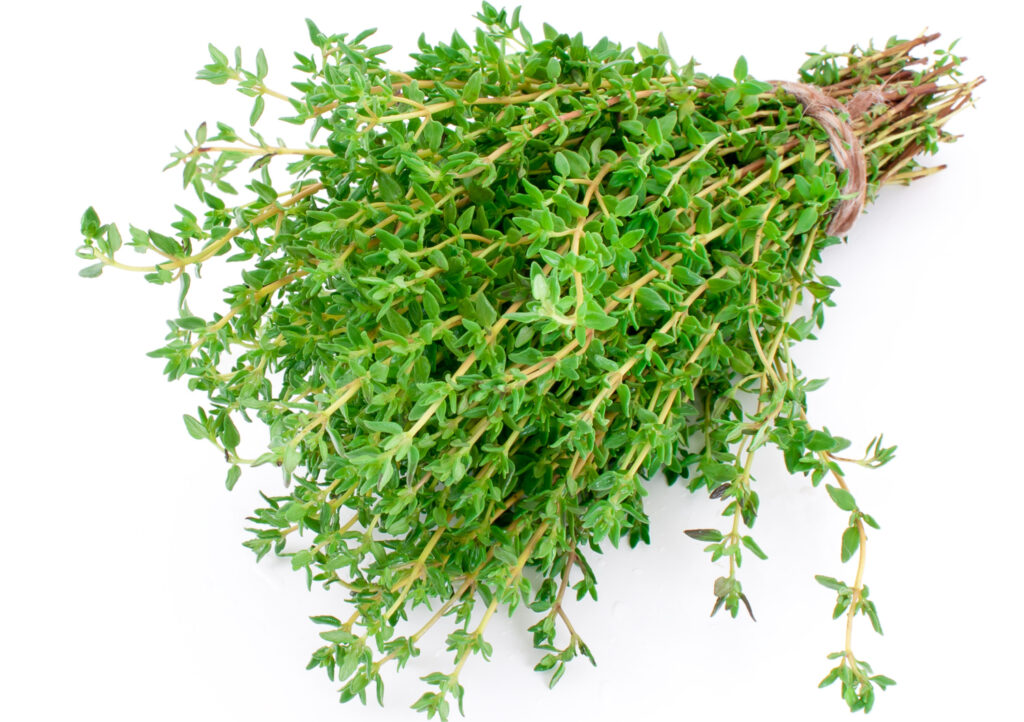 Thyme is a great choice for almost any dish. It pairs well with a variety of poultry, fish, meat, or vegetable dishes. Its subtle flavor is a wonderful complement to other Mediterranean herbs like oregano, basil, rosemary, and sage. All the flavor is in the leaves, which you can easily pull off the stem by pulling the stem through your fingers.
Dried thyme can be added to a variety of rubs for meat and vegetables for a nice, blended flavor. Or sprinkle fresh or dried leaves over root vegetables just before roasting.
When to Use Fresh, Dried, and Frozen Herbs
When learning how to cook with herbs, knowing what form to use and when is an important part. Fresh herbs can be easily preserved by drying or freezing for later use, but sometimes fresh is best. How do you know when to use fresh vs. dried or frozen? And should you use the same amount of dried or frozen herbs as you would fresh? The answer is not as complicated as you may think.
First, it's important to know that drying can intensify the flavor of an herb. As a general rule of thumb, it's best to use about a third of the amount that you would use of fresh. If a recipe calls for 1 tablespoon of a fresh herb, add 1 teaspoon of the dried herb (there are 3 teaspoons in 1 tablespoon). You can always add more later to taste. Frozen herbs tend to maintain the same amount of flavor as fresh so you can feel comfortable adding the same amount to a recipe.
READ: HOW TO FREEZE FRESH HERBS
When cooking a dish for 30 minutes or more, dried herbs are your best option as the flavor of each will intensify over time as the dish is simmered. The heat will bring out more flavor that will give your dish a lovely intensity.
SLCG PRO TIP: Dried herbs will stale over time, so if you're drying them yourself, be sure to mark your storage container with the date they are dried. When storing, it is important to know that their flavor will hold for about a year, no more.
Great Herb Tools and Storage:
Herb Salad Scissors with 5 Blades and Cover – Cool Kitchen Gadgets – Cutter, Salad Chopper and Mincer – Sharp Heavy Duty Shears for Cutting, Shredding and Cooking Fresh Garden Herbs
Leaf Herb Stripper 9 Holes, Stainless Steel Kitchen LooseLeaf Kale Razor Metal Herb Pealer for Chard, Collard Greens, Thyme, Basil, Rosemary (1)
Deluxe Herb Garden Kit – 8 Variety Herbs for Indoor & Outdoor – Get Growing w/Pots, Potting Soil, and Detailed Gardening Guide for Window Herb Garden – DIY Gardening Kit Gift for Women & Men
OXO Good Grips GreenSaver Herb Keeper- 2.8 QT
Herb Guard – 2 Oz Smell Proof Jar and Airtight Container (1 Liter) Comes with Humidity Pack to Keep Contents Fresh for Months
If you want to use fresh herbs for cooking, it's best to add them at the end or when the dish is done for the most flavor. After about 10 minutes of cooking, the oil in fresh herbs cooks away, taking the flavor along with it.
Some herbs, including marjoram, thyme, oregano, rosemary, bay leaf, and fennel seeds, provide more flavor when dried versus the fresh version. For this reason, it is good to have a few dried bottles on hand for quick additions to your favorite sauces, stews, and soups.
Herbs that are best used fresh include delicate, leafy herbs like parsley, chives, and tarragon. Their dried versions don't provide much flavor. They are best when sprinkled after cooking or when cooked for just a few minutes.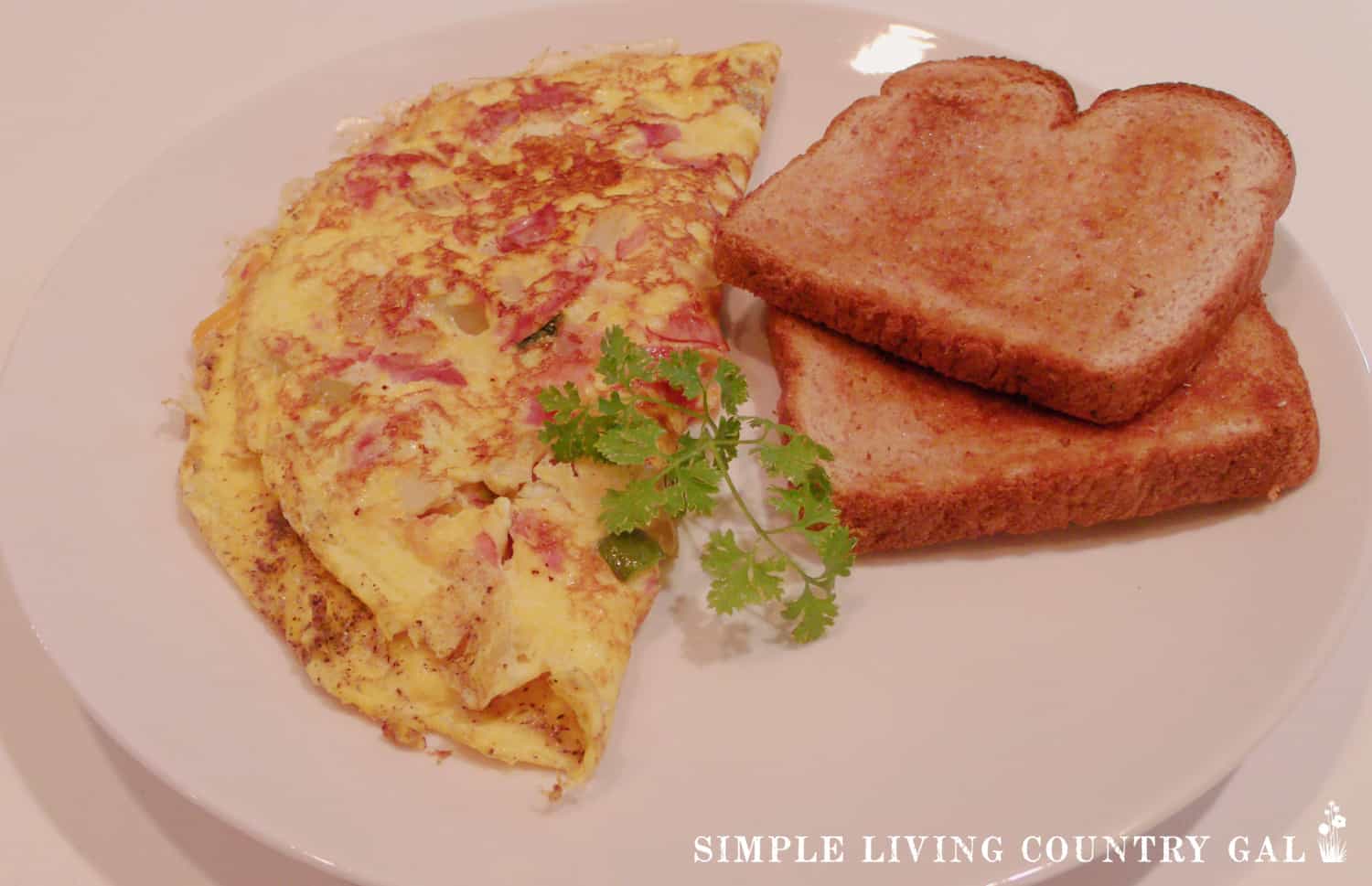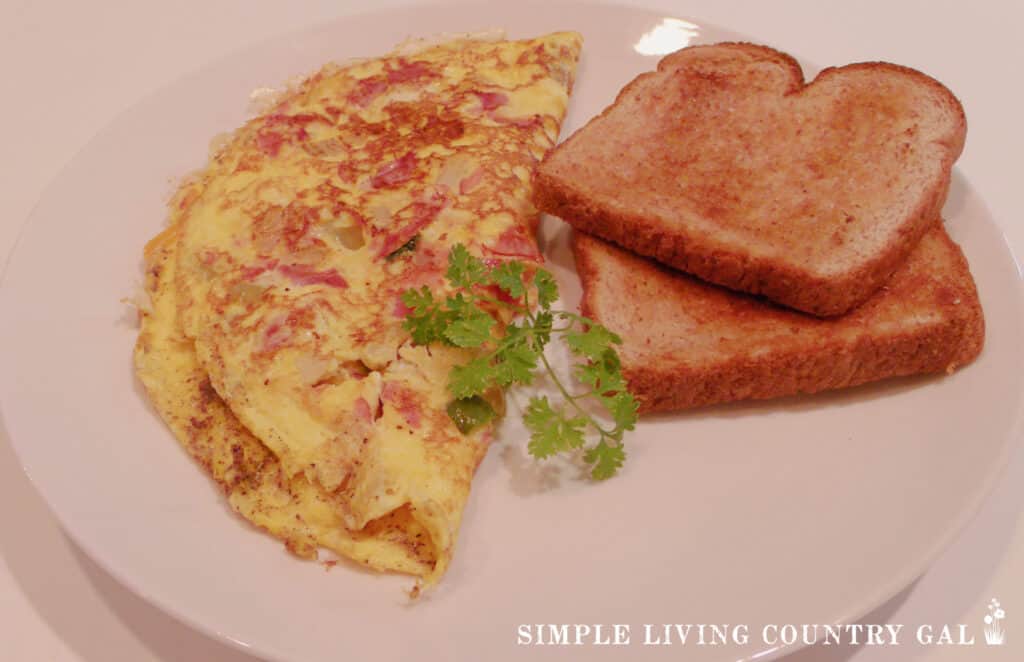 For raw dishes like salads, salad dressings, and pasta salads, fresh herbs are your best option for the most flavor enhancement.
If you're using herbs as a garnish, there's no substitute for fresh. Dried herbs won't have the same fresh flavor or bright color and frozen herbs will be soggy.
Frozen herbs are best used when stirred into a dish or sauce and cooked for a short amount of time. They'll bring flavor without watering the sauce down too much. But they won't taste as good if they're cooked for a long period of time.
Best Way to Store Fresh Herbs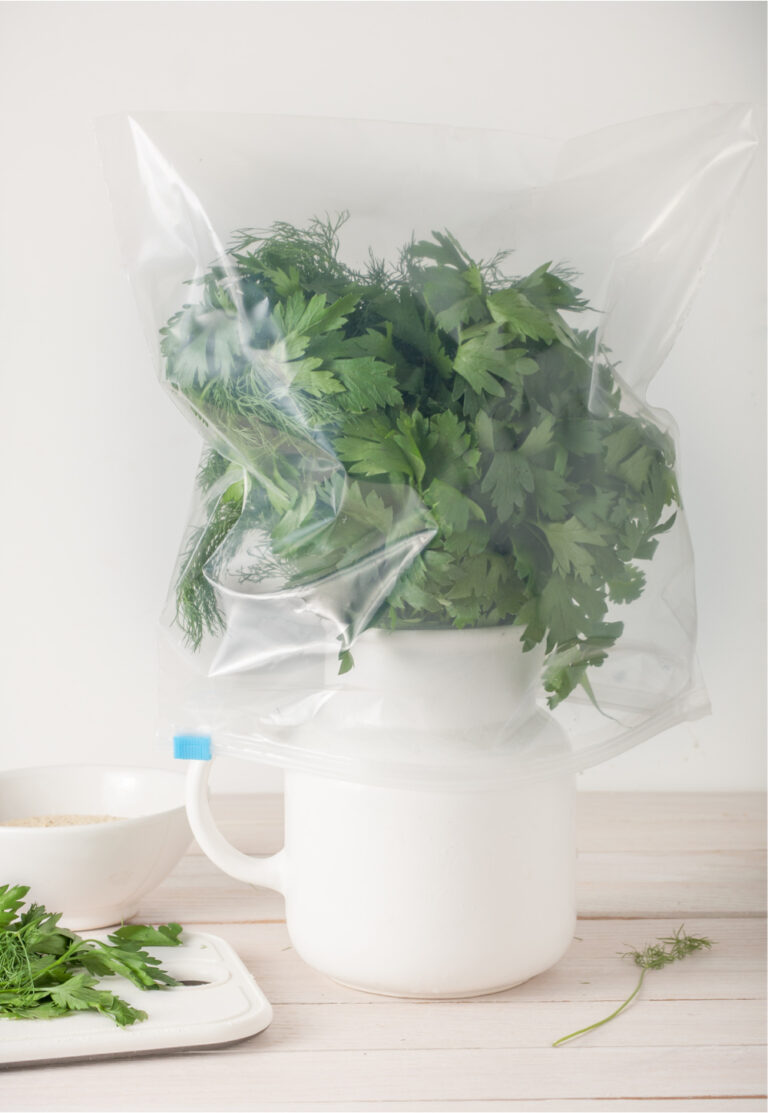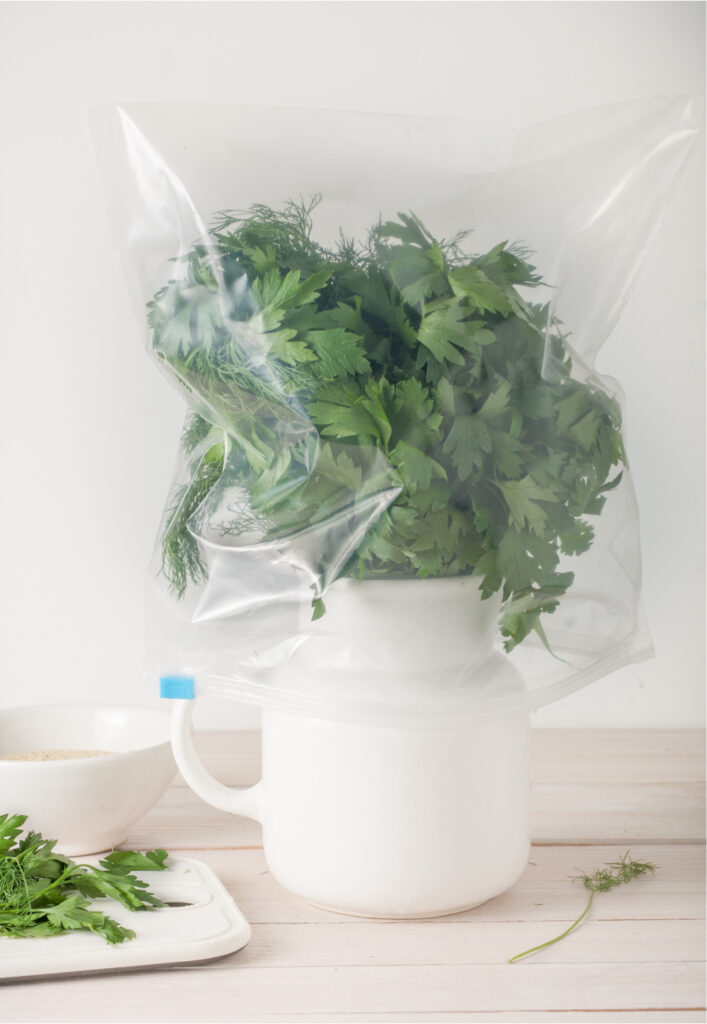 Knowing how to store fresh herbs is essential to using them at their peak. Over time, fresh herbs will lose their flavor and color; they'll start to brown much like old lettuce.
Some herbs with delicate leaves, like fresh basil and mint, shouldn't be refrigerated. The cold can make them spoil faster. Instead, place the stems in a glass of water, cover the glass with a plastic storage bag to create a mini greenhouse, and leave them on your counter. A basil plant can be kept in a windowsill for several weeks if it's watered regularly.
Other herbs can be stored in the fridge but should be kept where it's not as cold. Keep them in the door or the salad crisper, not on the top shelf, or pushed towards the back of the fridge where it tends to be colder. Wrap herbs in a damp paper towel and place them in a sealed storage bag, leaving a little bit of air in the bag. Or, if storing in a lidded storage container, place them in the container and cover them with a damp paper towel before putting the lid on.
It's best to leave fresh herbs on the stem for storage and only pull them from the stem and chop just before using them. This will help prolong their freshness.
Remove any bindings, like string or rubber bands, before storing as they can bruise the stems and make them spoil faster.
If storing freshly picked herbs from your garden, snipping the root ends will help them stay fresher longer.
READ: HOW TO GROW HERBS IN CONTAINERS
Fresh herbs don't have a long shelf life so it is important to use them as quickly as possible after harvesting or buying.
How to Wash and Chop Fresh Herbs
Growing your own fresh herbs, especially indoors, helps to eliminate the need to wash them. Washing herbs will make them wilt and rot faster, so don't wash them until you're ready to use them.
Washing herbs:
When you're ready to wash, fill a bowl with cold water and gently place your fresh herbs in it. Gently swish them around, don't wring or scrub them to remove any dirt. If you notice a significant amount of sediment in the bottom of the bowl, rinse the bowl, then give your herbs another rinse in fresh water. Pat them dry, or use a salad spinner to remove excess water.
After a good wash, your herbs are ready to chop, and add them to your recipe.
Chopping herbs:
A sharp knife or a food processor with a sharp blade is best, as a dull blade will bruise your herbs and turn the leaves black instead of their vibrant green. A good sharp every-day chef knife is a worthwhile investment for your kitchen as you can use it for many things.
Sharp herb scissors can also be used on your herbs and will allow you to cut uniform-sized pieces quickly.
Chopping herbs as finely as possible will maximize their flavor as it releases more of their oils and fragrances. Chopping herbs just before adding them to your dish is best, as delicate herbs like parsley and cilantro will lose their aroma quickly.
Final Tips for How to Cook with Herbs
Let's talk about a few extra tips you may find helpful in the kitchen.
best quick-reference tips for cooking with herbs:
Fresh herbs should be stored in the warmest part of your refrigerator, wrapped in a damp paper towel, and placed in a sealed storage container or with the stems placed in a glass of water with a plastic bag over it on the countertop.
Fresh herbs will last about a week, so use them quickly.
When cooking with fresh herbs from your garden, trim the stems before storing them to keep the herbs fresher longer.
Dried herbs are more flavorful than fresh herbs, so use about 1/3 less.
Fresh and frozen herbs should be added at the end of cooking. Dried herbs are best used when cooking for 30 minutes or more.
Fresh herbs are best for garnish or served in raw dishes like salads and salad dressings.
Dried herbs will stale after a year, so if you're drying herbs from your garden, be sure to date the storage container.
Don't be afraid to experiment. Add a variety of dried herbs to dishes that you're cooking and fresh herbs over a finished dish.
Always chop herbs with a sharp blade to keep the stems and leaves from bruising and turning black.
Try using herbs in a new way, like making your own herb butter for cooking or putting them in teas and candles for gifts.
Herbs can bring so much flavor to an otherwise boring dish, and fresh herbs bring some lovely color when used as a garnish or in a salad. There are endless ways to use them in almost anything you cook. Find herbs that you like, then look for ways to use them every day.
Whether you're growing your own fresh herb garden or buying herbs at the market, you'll run out of herbs before you run out of ways to use them, and knowing the best way for how to cook with herbs will turn your dishes into something your entire family will look forward to!
More Kitchen Resources: