Gifts to give for anyone that loves simple living. Gifts for simple living people.
Whether you are new to simple living or a full-blown homesteader, this gift list is something you might just love. A perfect gift list guide for anyone in your life that just loves to be outdoors and outside.
It doesn't matter where you live or what time of life you are in, there are easy things you can do to simplify your life just a bit. To remove some of our dependence on outside sources and learn to Grow it, Raise it, or Make it so we can live better.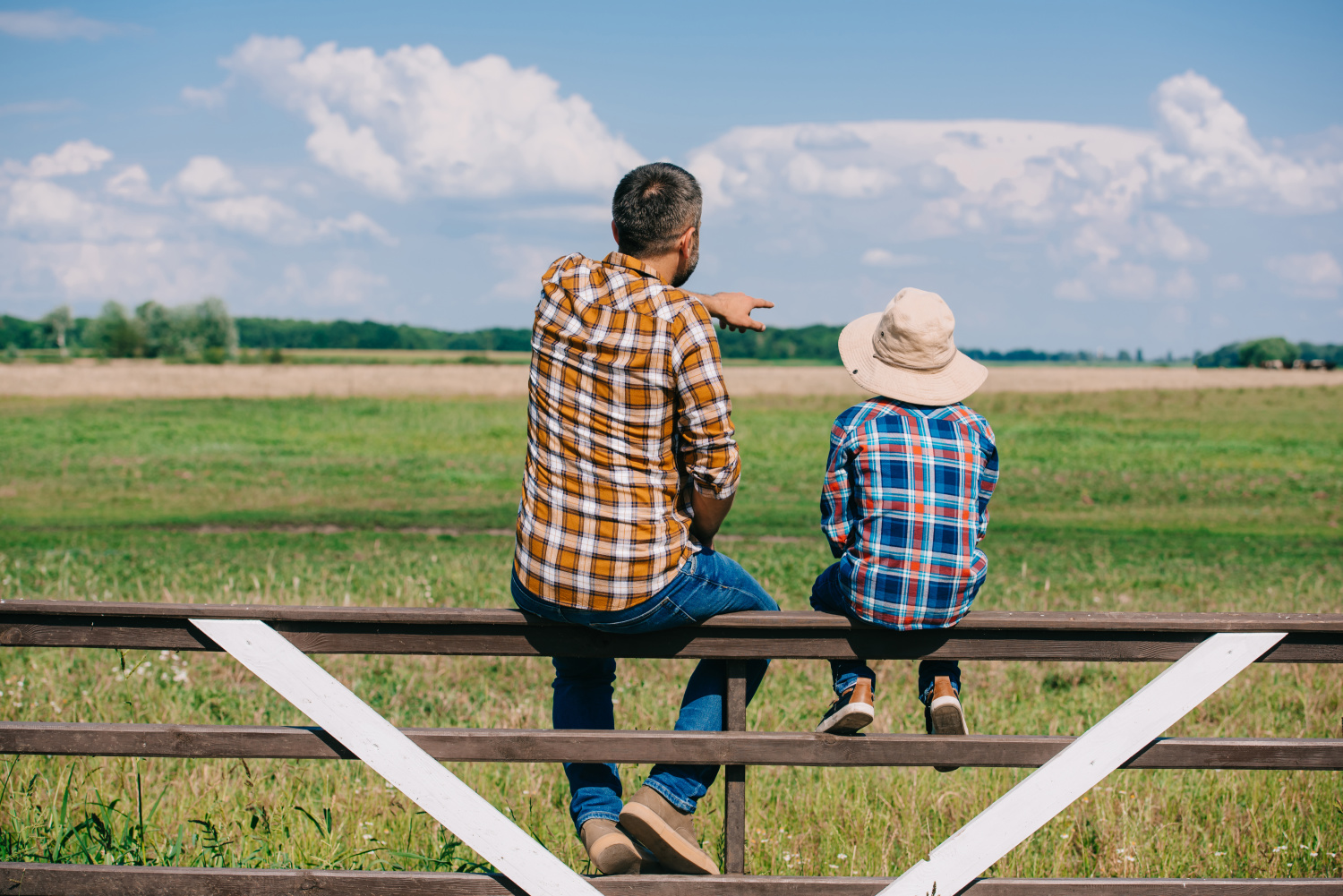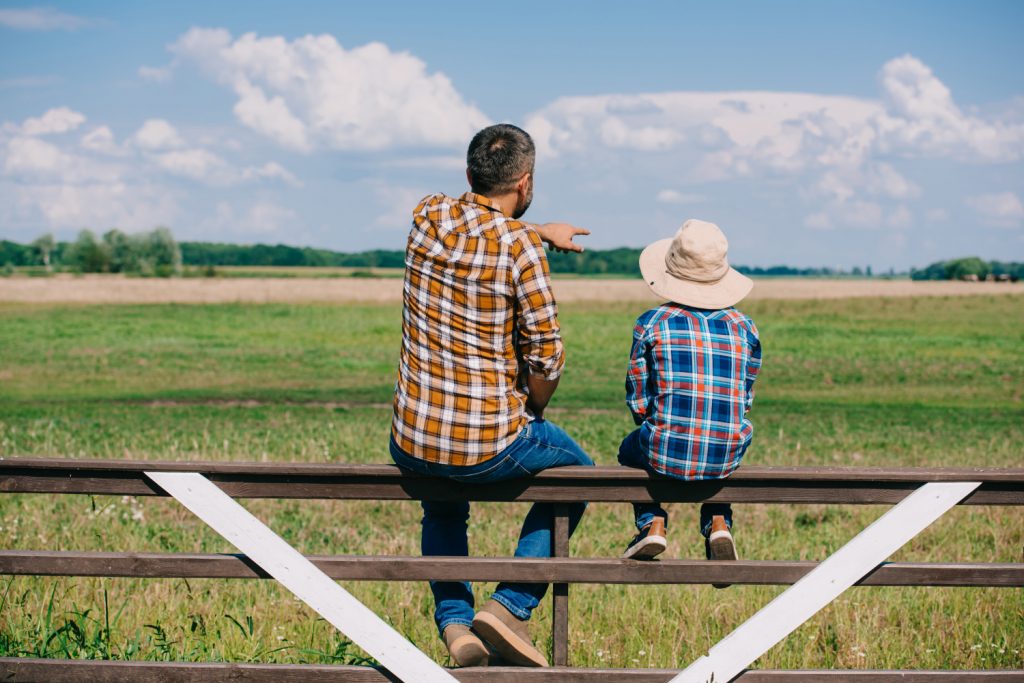 Perfect Ideas for Gifts for Simple Living
One of my favorite things to do is to create something out of nothing. In this case, turning trash into gardening gold. Even though I have a large compost pile out back I love this little composter that I keep below my kitchen sink. It is made of ceramic and has a filter to keep the smell down. And when I use bags I can so easily take the contents out back and toss them in. No more making daily trips, now I make one every other week and keep my daily to-do list a bit more manageable.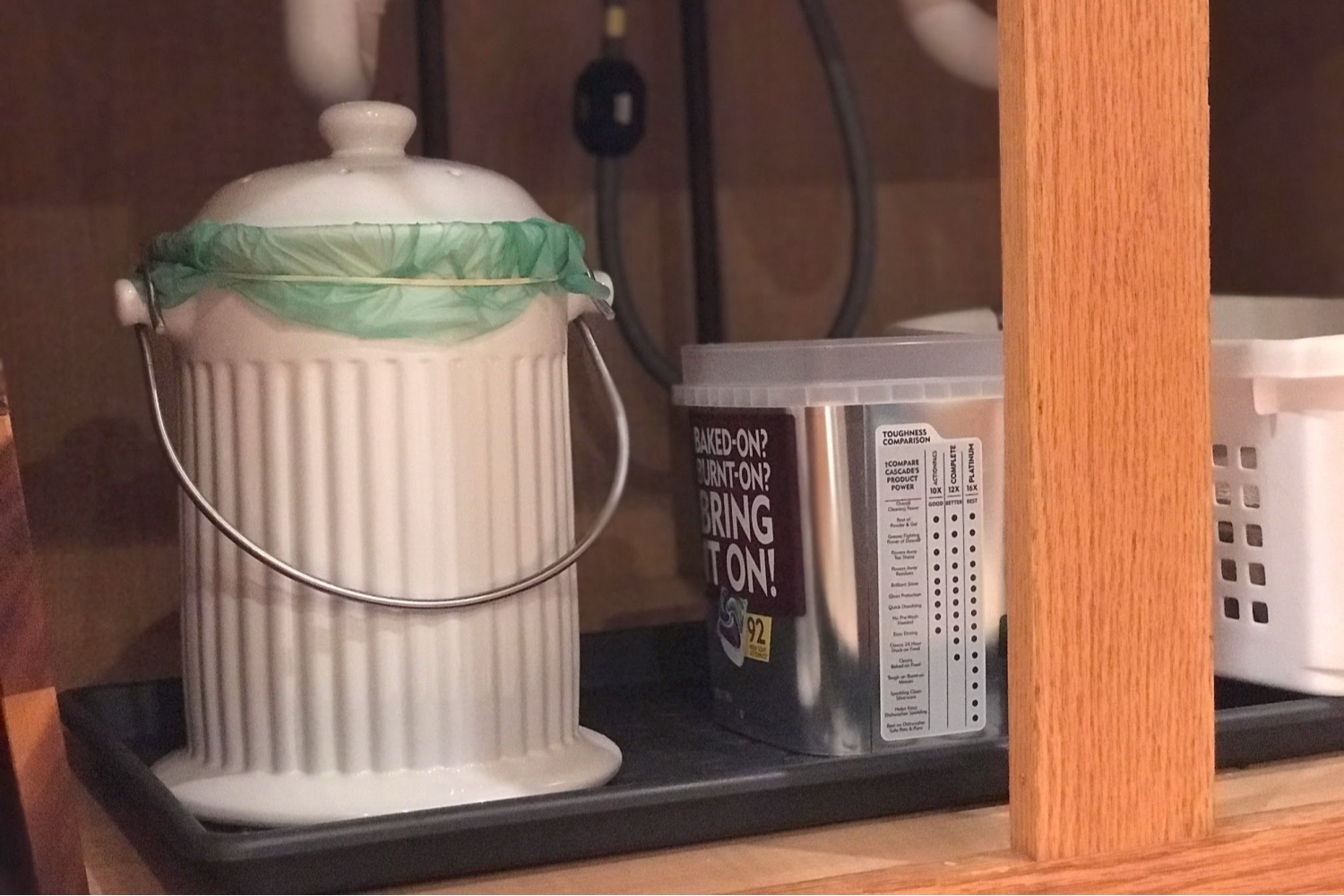 Simple Living Gift #2. Chore Sled
I am sure there is a more technical term for this life saver but this is the name I gave mine and I am sticking with it. I cannot tell you what a lifesaver this little sled is. It helps me to get my chores done without risking injury to my back and turns a hard chore into an easy one.
It is durable and can easily carry quite a bit. Even if I fill it up with weight I can still pull it quite easily. When it's empty it is really lightweight and easy to pick up and move if I need. to.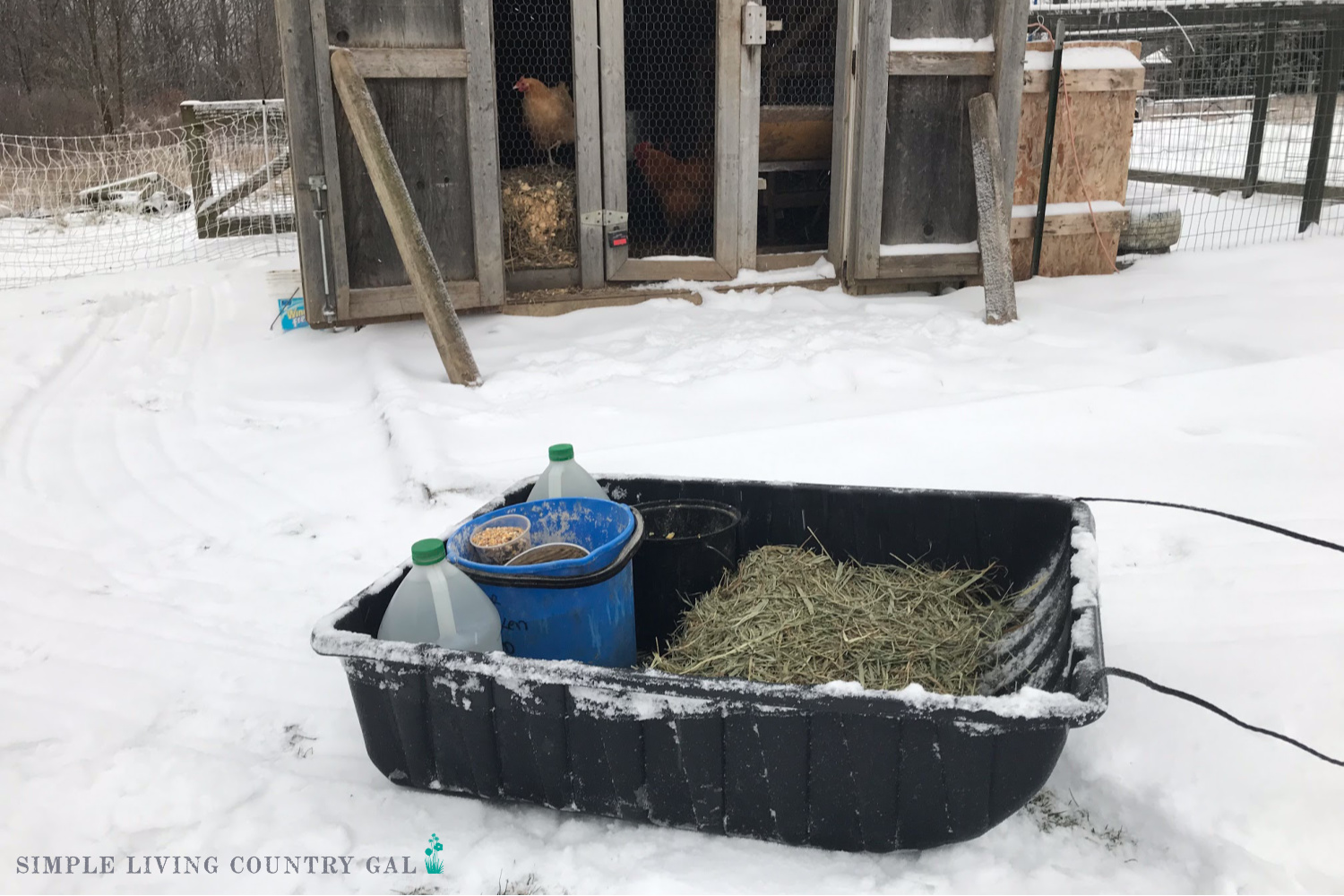 These two gifts are listed together because it all depends on what type of person you are. Some are wheelbarrow people and some are wagon people.
I love both actually, but I do see where a wheelbarrow is better for some situations.
Fill it with ice and a few favorite drinks of the gift recipient and really personalize things for them!
Simple Living Gift #4. Wood Bag
This is another, save the old back, gifts. Hmmm, are we seeing a theme here? 😉But nothing can beat a body up more than heave hard labor, so why not do what you can to keep your body healthy and strong?
This bag is simple yet so helpful especially if you heat with wood. We do almost exclusively and that means loads of wood need to bring in both my Hubby and myself. These canvas bags are so helpful we have two of them and they last quite a bit longer than would be expected. The bags we purchase several years ago did come with metal support bars in the base that we removed. There is no need for them and they just rip out after a short time anyhow.
All in all a great help to have in a simple living home.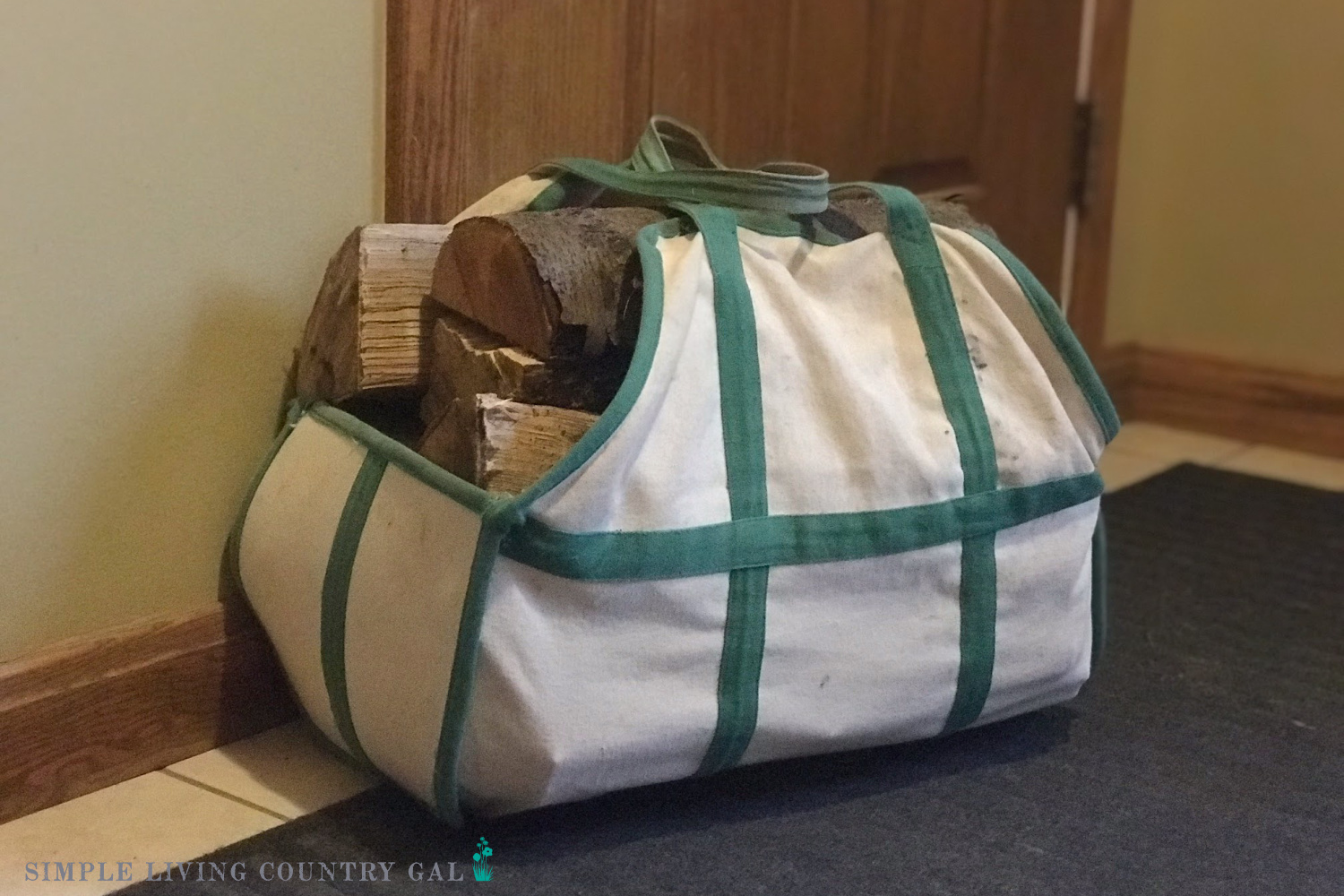 Simple Living Gift #5. Wood Splitter
This is one of those things that most folks need on a homestead. And on ours, it's one of the most valuable tools we have. Heating our home with wood is how we are able to do more with what we have on our own land. And by splitting our own wood with a log splitter it is an economical way as well.
Clean out your woods and split the fallen trees to use up heating your home. One of the perks on living on a homestead.
Whether or not you have animals you may still want to add this to your simple living gift list. I was so impressed with these containers and their quality I have been showing them off to anyone that comes to my home. Made of heavy-duty plastic with twist on lids you can use them to store just about anything without risk of ants or mice getting inside.
We had a full mouse infestation in our barn and anything that was stored in these containers was kept safe and sound. I use them to store my chicken feed, goat feed, and duck feed. But you can use them for any food storage even for your family. Rice, flour, sugar would all keep quite well in these containers.
Shown is the large size, but they have a smaller size as well if you are looking for a more compact option.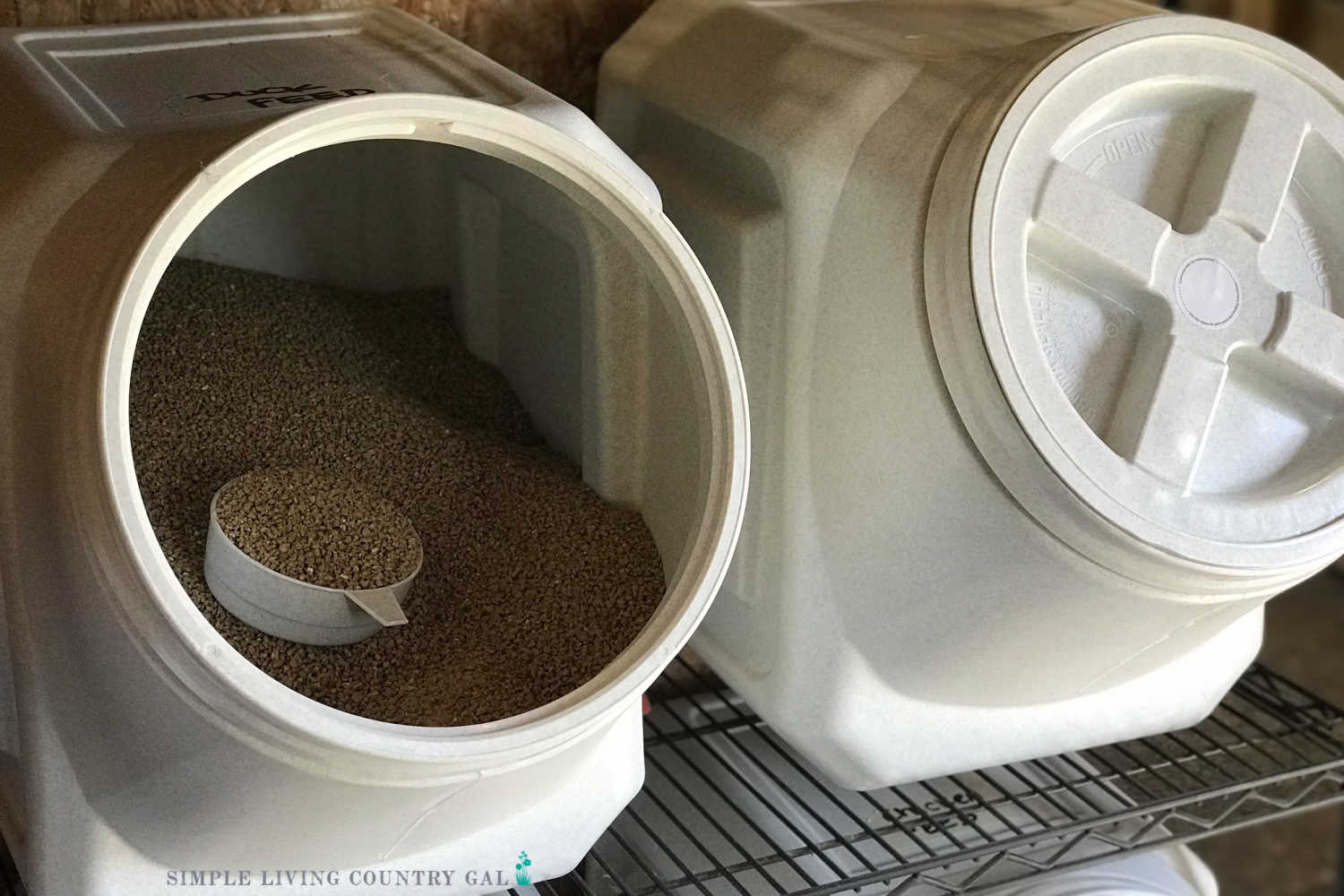 Simple Living Gift #7. Instant Pot
For the longest time, I refused to purchase an instant pot believing it was a fad that I simply did not need to clutter up my kitchen. Then over the summer, I purchased one and I cannot believe how much I love it! I can make soups, potatoes, veggies and so much more and the flavors are simply amazing.
I may even prefer it over my crockpot since I can make a manly bowl of chili in half the time!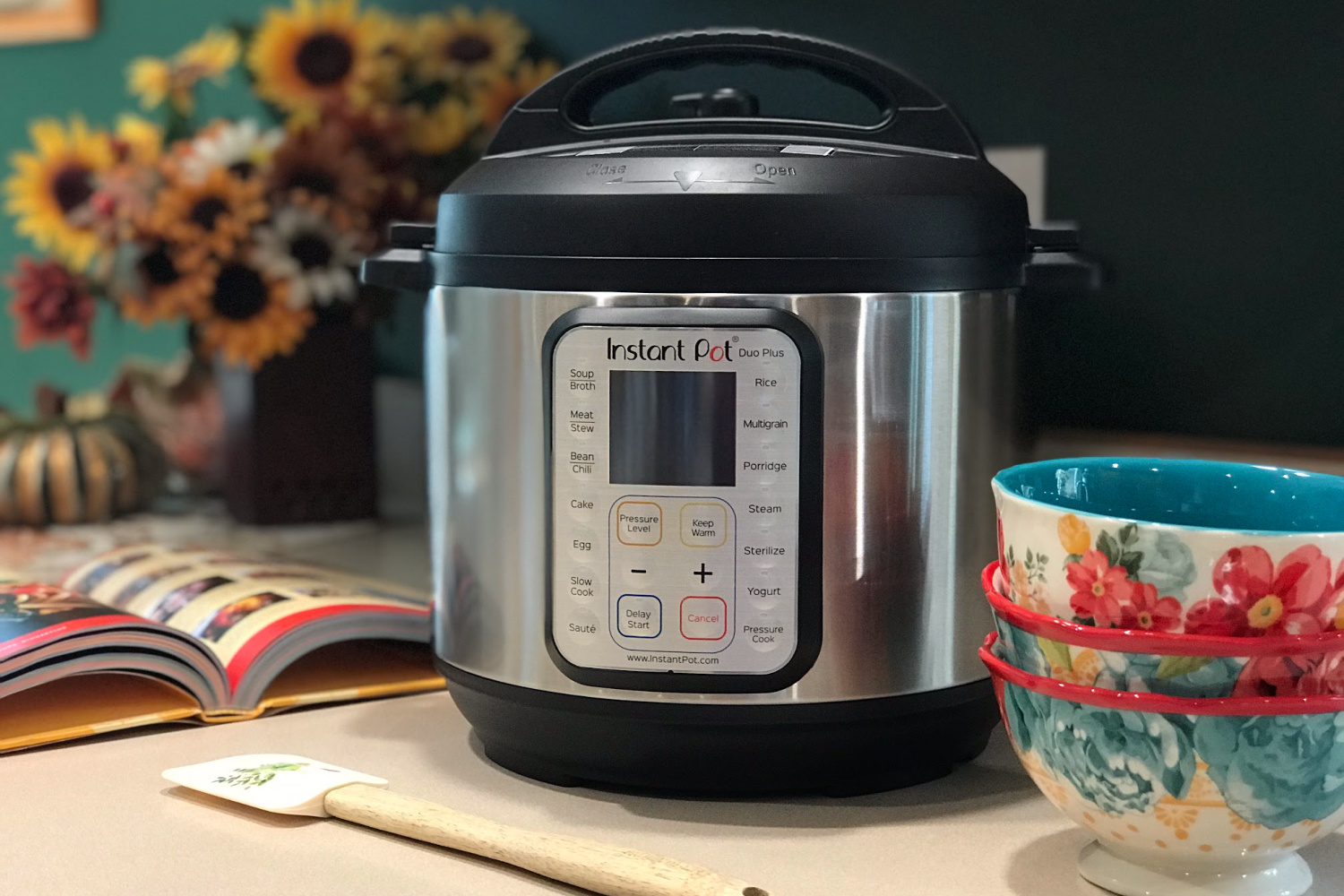 No matter where you live you can have a garden. This is something I write about frequently on my blog because I believe in it so strongly. Grow more and buy less is so important to a simple lifestyle. Along with the fact that you know just exactly what you are putting into your body because you are eating foods you have grown from seed.
Patio gardens have been around for years but recently they have really been gaining in popularity. And the best part is, if you can grow it in the ground you can probably grow it a pot too.
My favorite is this lovely herb garden. It is at a height that is easy to work and looks so good on the patio. It is also durable and does well out all summer long.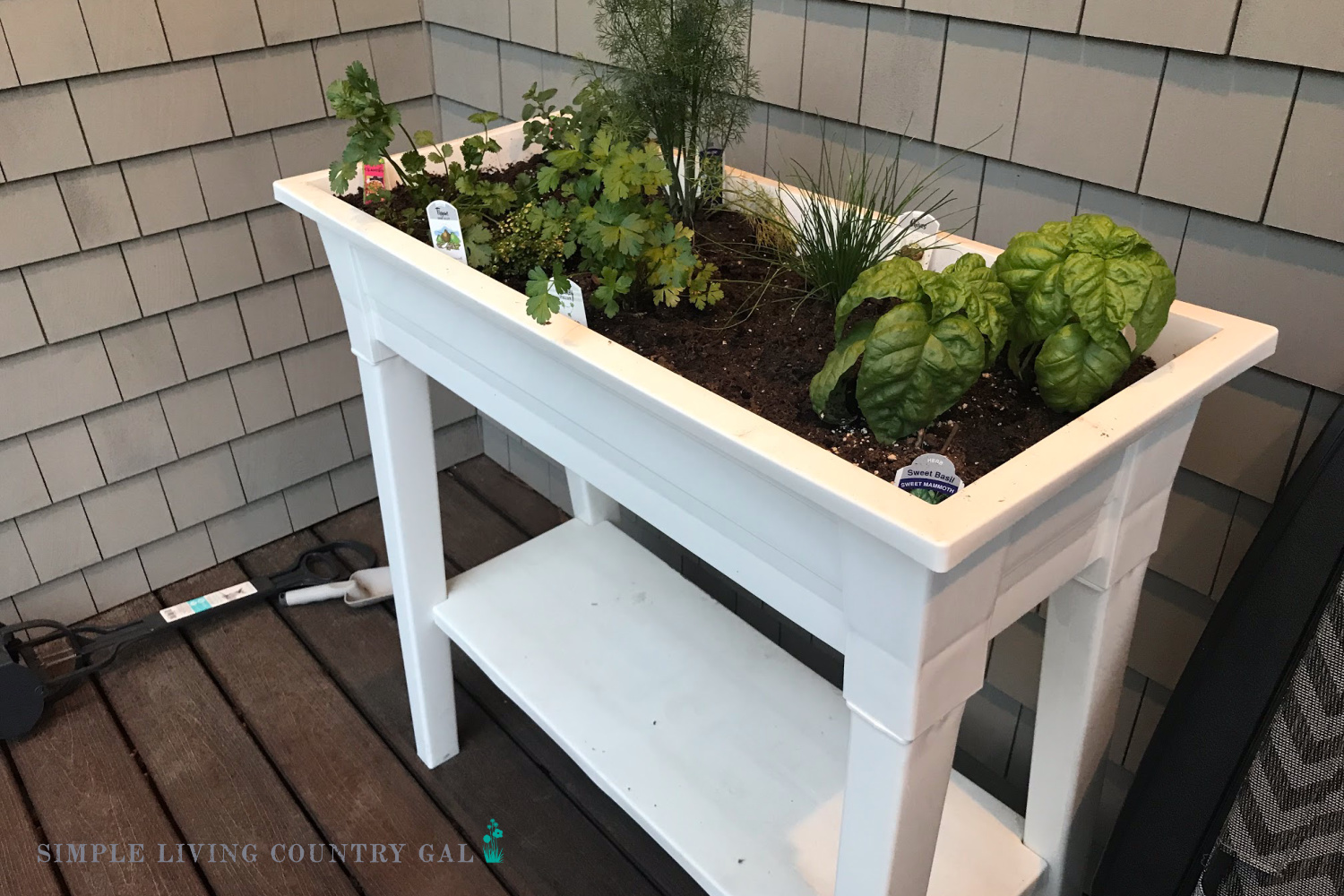 Sometimes it's the simple tools that will help you along your journey to a more simple life.
Simple Living Gift #9. Beef Jerky
I have yet to meet a guy that doesn't just love a bit of jerky, but I know there are not many options out there as far as variety.
I got this box of jerky for my Hubby last year from The Many Man and he just went crazy over it. Even my boys loved the unique flavors offered and they are a picky bunch.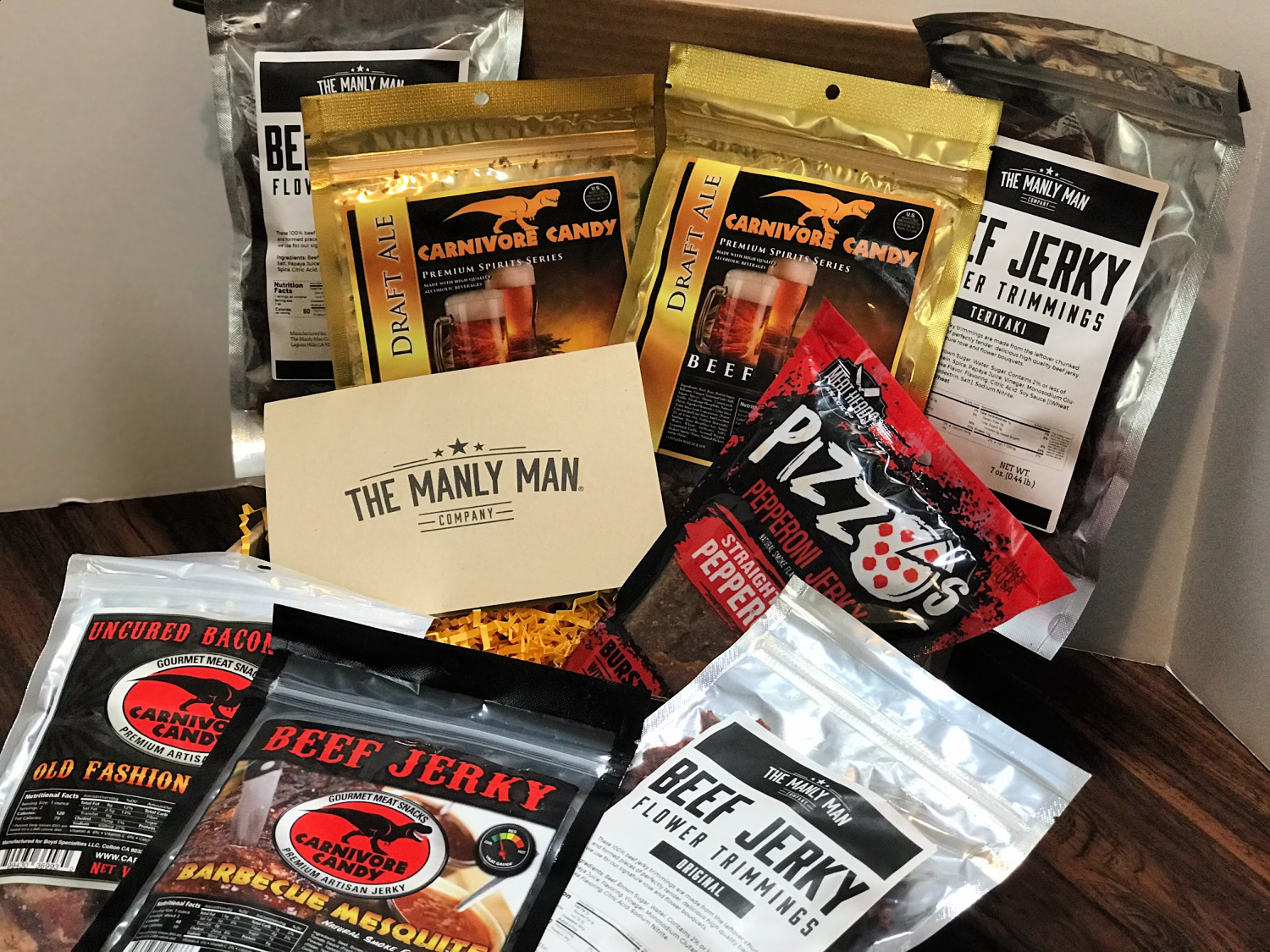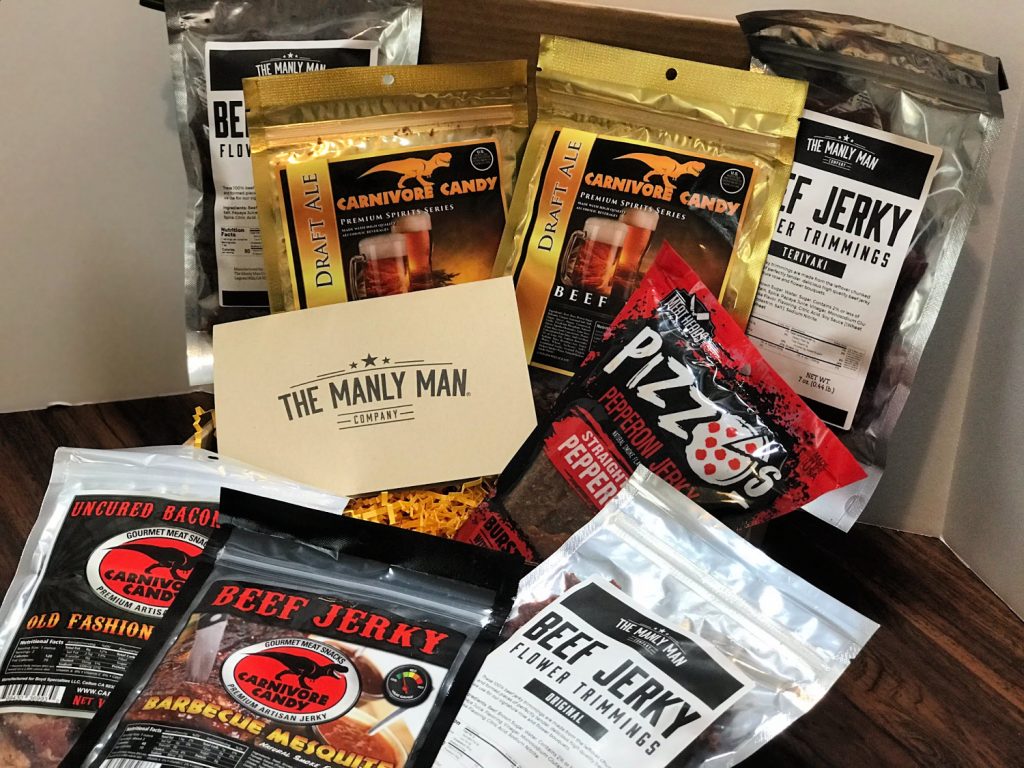 This year I am going a little crazy this year and giving him a Beef Jerky Flower arrangement!
I was so intrigued to see this at Manly Man but in person and let me say it does not disappoint! The flowers, stems, and all are made from 3 types of jerky and the detail is just amazing.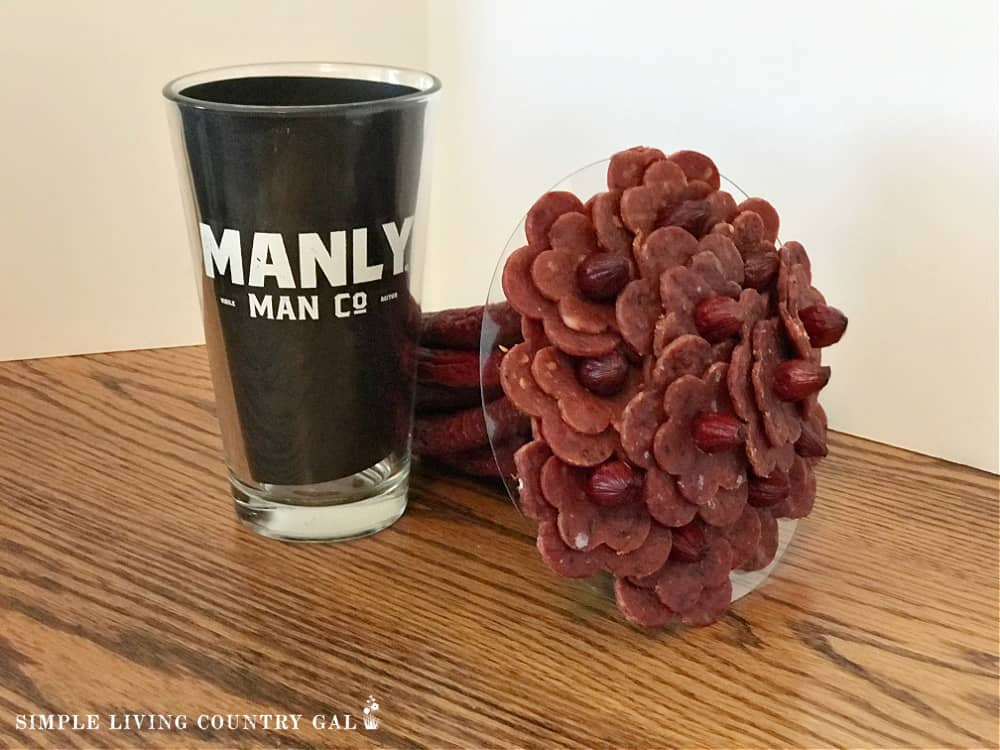 The minute you open the box you are treated with a robust smell that got my Hubby's attention right off.
Who wouldn't love to get this gift on not only Father's Day but just about any occasion at all!
Simple Living Gift #10. Deep Fryer
Okay, maybe not the healthiest gift options out there, but let me just say if you love french fries, then you need this on your pantry shelf. There is nothing more fun than a good old french fry party and that is what we always have when we break this baby out.
Our deep fryer has been on our shelf for years and is going strong!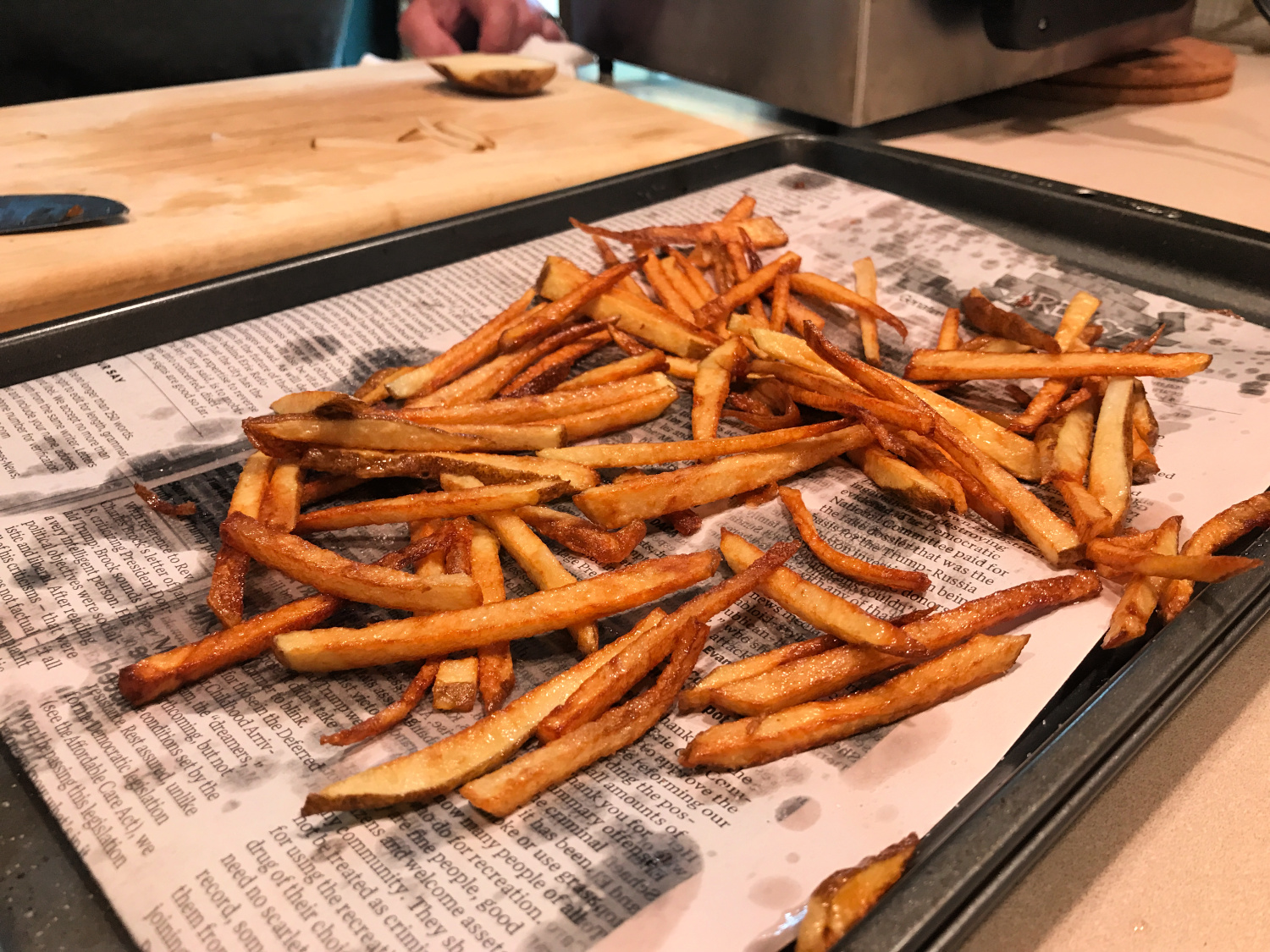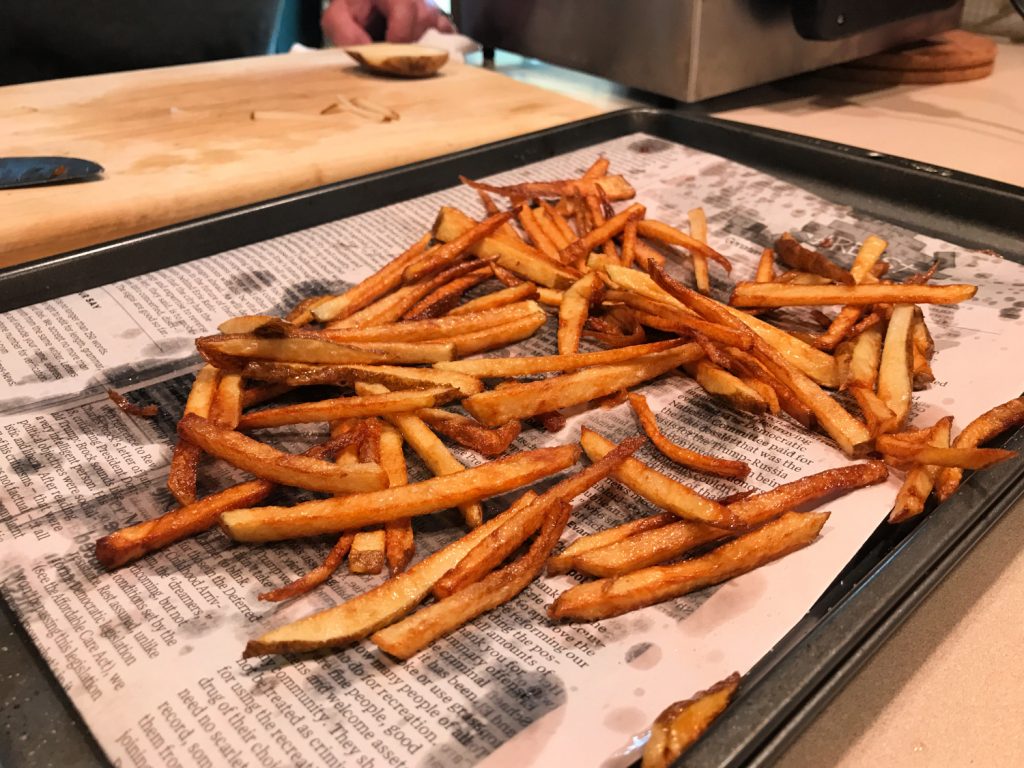 When it comes to finding a gift anyone will love, it might be best to find things that really fit their life. Simple living gifts are perfect for anyone that loves the outdoors and the idea of simplifying their loves and likes to create a life they truly love.