How to Start a Garden – Prepping Your Soil
When I started out on my homesteading journey, I felt gardening was the first task I needed to learn. This post will give you the secret of how to start a garden that is abundant and successful, all by prepping your soil. Healthy soil is a great way to start a backyard garden that will feed your family all summer long.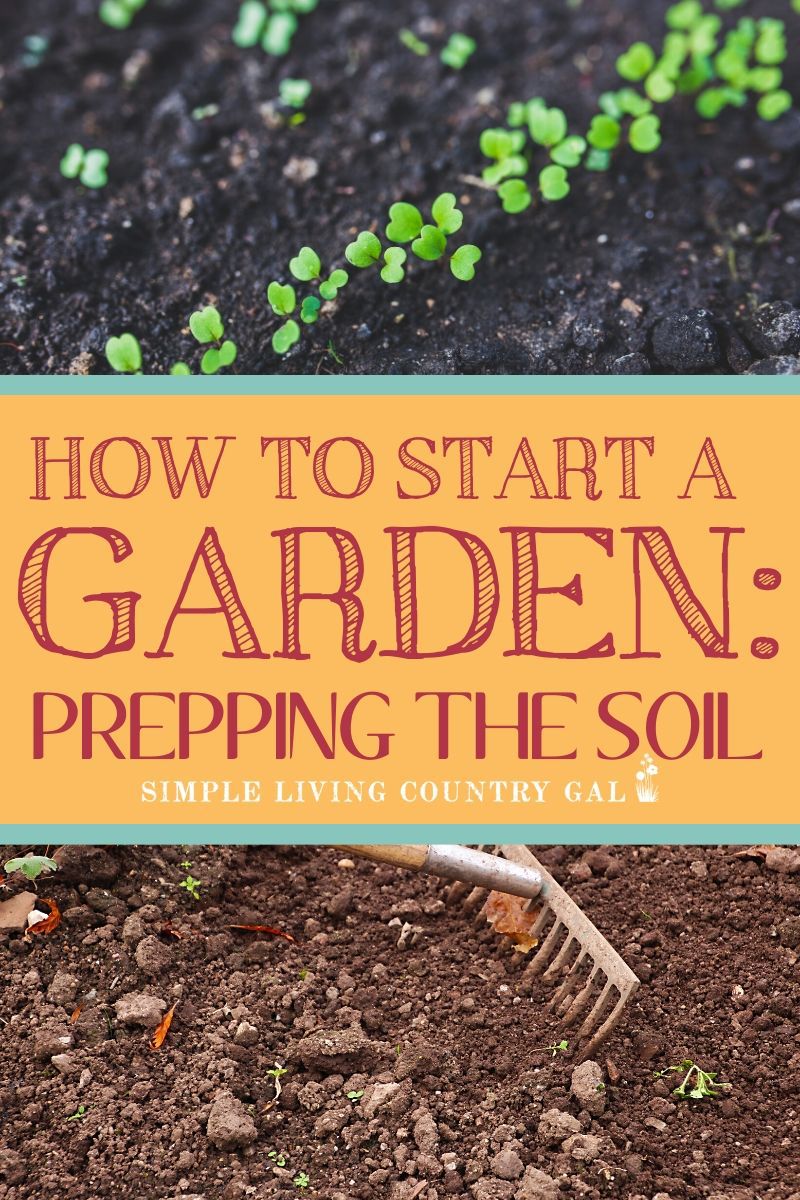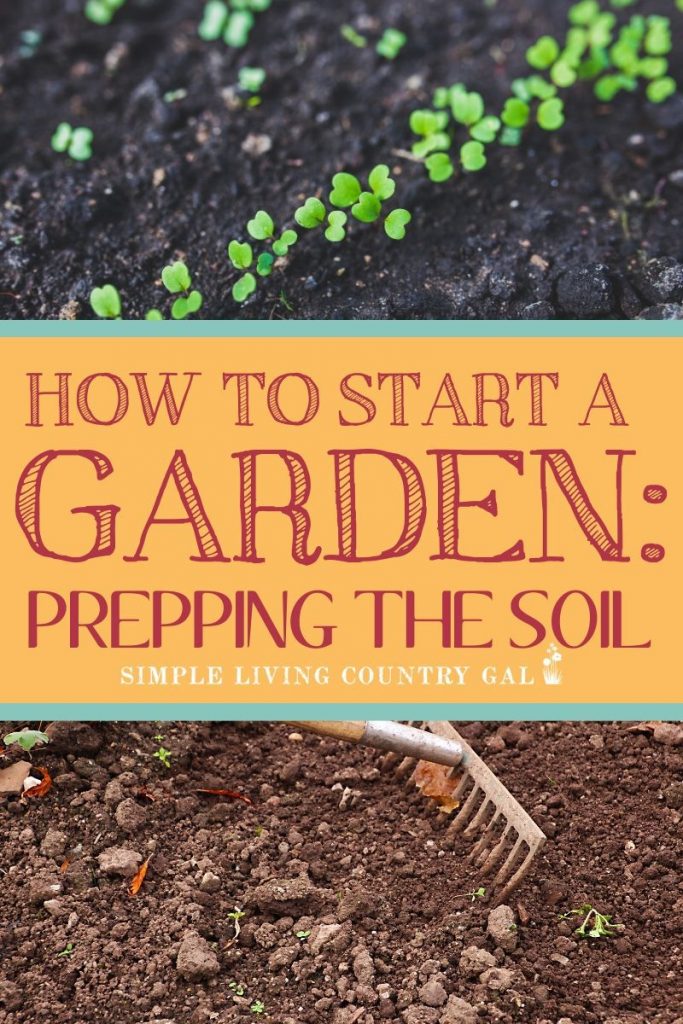 When I first started our little homestead, I had very little experience growing my own food. I wasn't too worried because I thought it was easy to do. I believed all I needed was a patch of land in our backyard and a few seeds.
Wow, was I ever wrong! 
Sure, maybe that is all you need to do in some parts of the world, but not here where we have our home. We do not have anything that resembles the soil you see in gardening magazines. We have coarse dirt with clumps of actual clay. These clay clumps cannot be worked with and growing anything in them was impossible.
I did try, however, for one season and after that, I realized I needed to prep the soil to create a growing medium that would allow our seedlings and seeds to thrive. When you start out with healthy soil, it is much easier to grow healthy plants.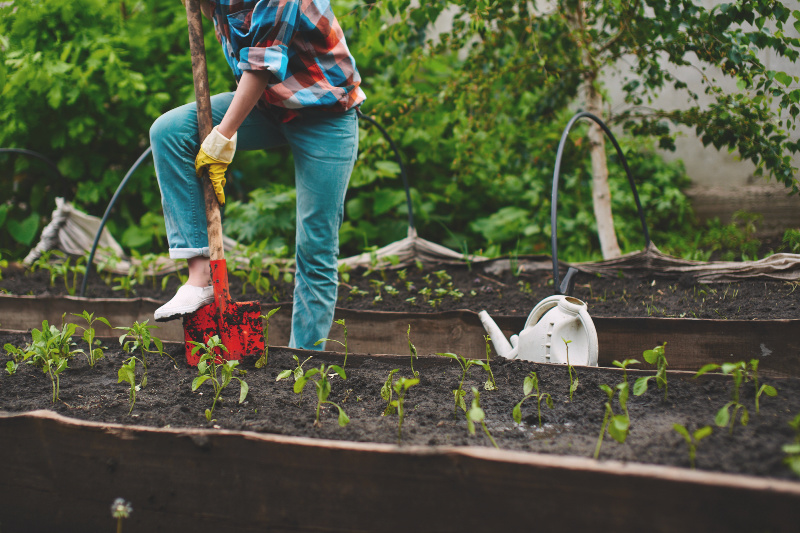 How To Start A Garden With Good Healthy Soil
To start you will need to know the pH of your soil. You can purchase a soil test kit for just a few dollars investment, or you can also contact your local extension office to see if they offer that service. 
The pH of your soil tells you how much calcium you have. PH is measured on a scale of 1-14. Neutral PH is 7.0 with a range of 6-8 being acceptable. Each vegetable will vary a bit as to what it needs to thrive, but if your soil is within the average range, you should be fine.  
How to correct acidic soil
If your soil tests are lower than 7.0 it is considered acidic. To correct acidic soil, you can add lime also known as limestone. This will help to neutralize the acid in your soil making it better for planting and growing many vegetables. You can purchase it in many forms, but for gardens, I find the pulverized lime to work the best. This is a fine powder and is easy to spread over your garden. (Be sure to wear gloves to not irritate your hands.)
You will want to use about 40 pounds of lime per 1000 square feet of garden. You can sprinkle the lime over the dirt and work it into the ground with a rake. 
If you are looking for a more organic way to raise the pH of your soil, you can also use wood ash. To apply the wood ash, sprinkle a generous amount over the soil and work it into the ground with a shovel or rake. This approach takes much longer to improve the soil, but it is a great way to organically change the pH and use up some wood ash simultaneously. 
How to Correct Alkaline Soil
If you are dealing with alkaline soil, soil testing above 7.0, you may then need to lower the pH. I prefer to do this with mulch or compost from my compost bin. Compost is simply a fancy term for organic matter that has been left to cook in the hot sun until it has broken down enough that you can add it to your soil.
More Composting Resources:
If you have animals as I do, then you probably already have a compost pile somewhere on your property. If you do not, give a local farm a call. More often than not, you can find manure for free if you haul it away. If you are not in a farming area, another option is you can purchase manure in a mulch form. The cost can be pretty pricey, but you will be amazed at what it will do for your soil.
Apply your compost by shovel and rake it over the surface. Once you have it spread, you can then use a shovel or rototiller to work it into the ground.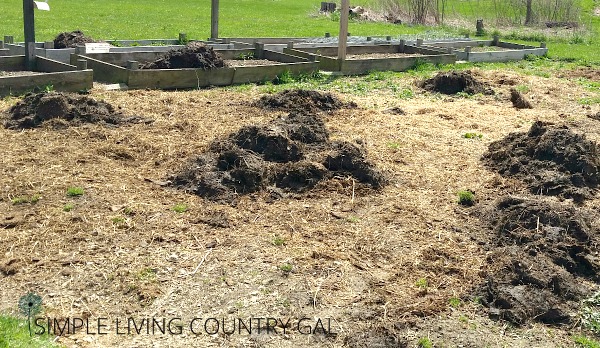 When adding anything to your garden, make sure to allow time for it to rest. I usually plan on prepping my soil a month before planting. This will allow us time to add the compost one day and work it into the soil. The key here is in the resting. Once you add anything to give it time to sit and rest. Then you can work things into the soil to ensure everything is mixed thoroughly.
If you have chickens, you can have them do the work for you. Here are a few tips on How to Use Chickens in Your Garden.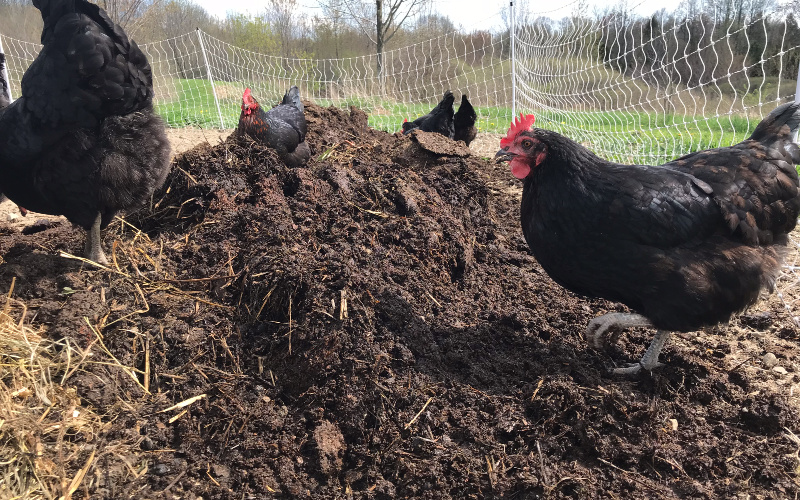 SLCG Pro Tip: Remember never to add diseased plants or cuttings to your compost pile. This will only infect the compost you have, turning your black gold into diseased soil. I suggest having a second dump pile far away from your home and garden. This will give you a place to dump less than optimum clippings so you do not risk the integrity of your compost. 
Spring Garden Soil Prep
Each spring there are things you will need to do before you plant. Make sure you a doing this a few weeks prior to planting as this will give the ground time to rest.
STEP #1.  Rototill up the garden
Remove any large rocks and debris before doing so to make this job a bit easier. If you do not have a tiller, you can do this by hand with a pick, shovel, and/or rake. The purpose here is to remove the big debris so your plants do not have to work quite so hard to break through the ground.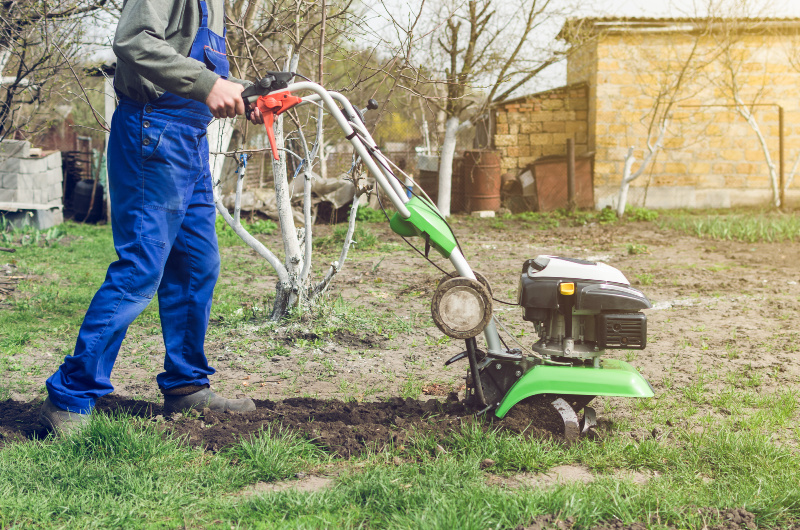 STEP # 2.   Do a PH test  
It is important to know where you are starting so you know what needs to be corrected. Be sure to keep accurate records throughout each growing season. These notes are crucial to correcting issues each year improving your garden and your skills.
READ: How to Use a Garden Planner Effectively
STEP # 3. If needed Add compost or manure
Fill up your wheelbarrow with compost and dump it in piles throughout your growing area. Next, use a rake or shovel to work the compost into the ground. If you have chickens you can let them in there to spread it out nice and fine for you.
SweaTz Poly Tray Yard Rover Wheelbarrow ,Dual Wheel
Hooyman Digging Shovel with Heavy Duty Carbon Steel Head Construction, Ergonomic No-Slip H-Grip, Oversized Steps, and Serrated Blades for Gardening, Land Management, Yard Work, Farming and Outdoors
Garden Leaf Rake – Heavy Duty Bow Rake for Lawns, 48
SuperHandy Mini Tiller Cultivator Super Duty 3HP 50cc 2 Stroke Gas Motor 4 Premium Steel Adjustable Forward Rotating Tines for Garden & Lawn, Digging, Weed Removal & Soil Cultivation EPA/CARB
STEP # 4.  Let

things rest

You will want to let the ground rest in between applications. This really ensures that your soil has time to acclimate itself to the new additions as they are added. Too much too fast is not always the best approach. Start things early enough so there is time for all the steps to be completed without being rushed. 
STEP # 5.  Rototill up the garde

n
After things rest work the soil again to incorporate everything evenly. I know this seems like quite a bit of work, but it will do so much for your ground that your garden will be the envy of your neighbors.
Adding things in and leaving them all on the surface will not do the repair work your soil needs. Work things into the ground to give the roots the very best environment to grow in.
STEP # 6.  Test soil and adjust where necessary 
Depending on the soil condition at the start, you may need to add more manure or lime. I suggest doing a second test to see where your numbers stand at this point and add things in accordingly. 
STEP # 7.  Let sit for another week
I realize there is a lot of hurry-up and wait going on here, but you and your plants will be better for it. Nothing will kill a garden faster than poor or diseased soil. So take your time and do things slow and steady.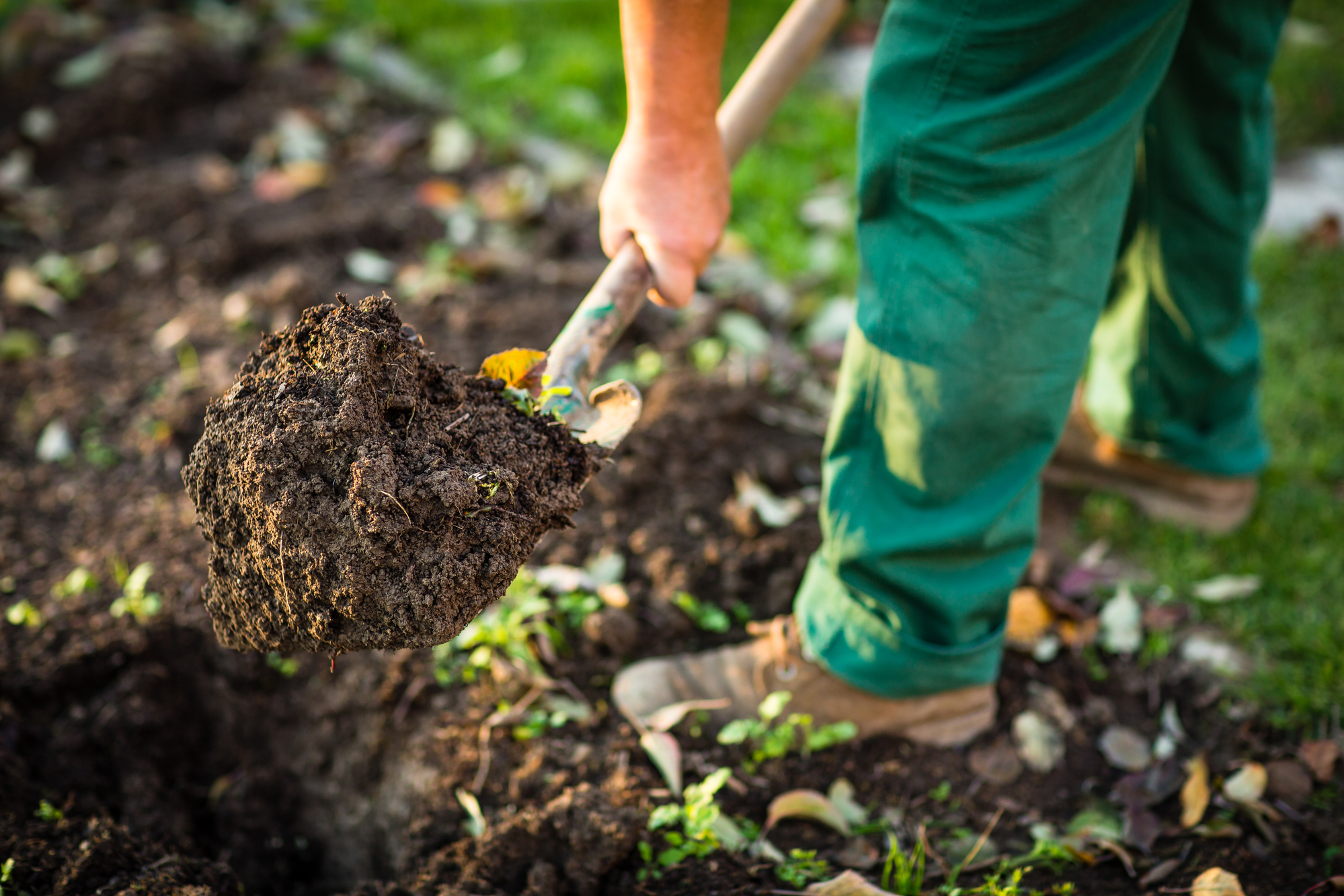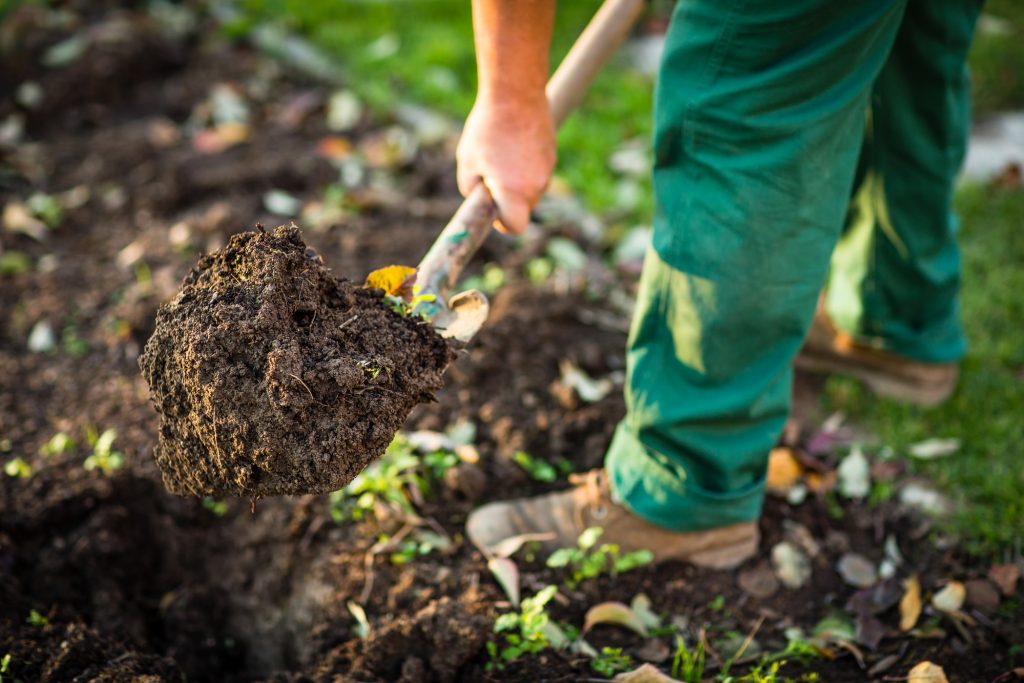 STEP # 8.  Garden is ready to plant
You can either plant seeds or plants or even a mixture of both. What you use will depend on where you live and how long of a growing season you have. If you are new to gardening, here are a few guides to get you started. Each one will walk you through when to plant, if you want seeds or seedlings, how to prevent pests, and how to harvest.
How to Grow Guides:
As with any project prep work is a must. Be sure to test your soil, amend as needed, and allow the ground to reset before planting. This will ensure your plants have the best growing environment possible so they flourish and give you an amazing harvest.
More Gardening Resources: