A super simple DIY that will walk you through how to build milk crate nesting boxes for your backyard chickens. A project you can build using tools you might just have around your homestead and begin using today. Before diving in always remember to use what you have before you buy. This will help you to stay true to the homesteader's goal of using what you have.
If you are brand new to chickens you may not realize all the things you need to have ready to go before you bring chicks home. Nesting boxes are not needed right in the beginning but getting them ready before your gals start laying will save you headaches later on.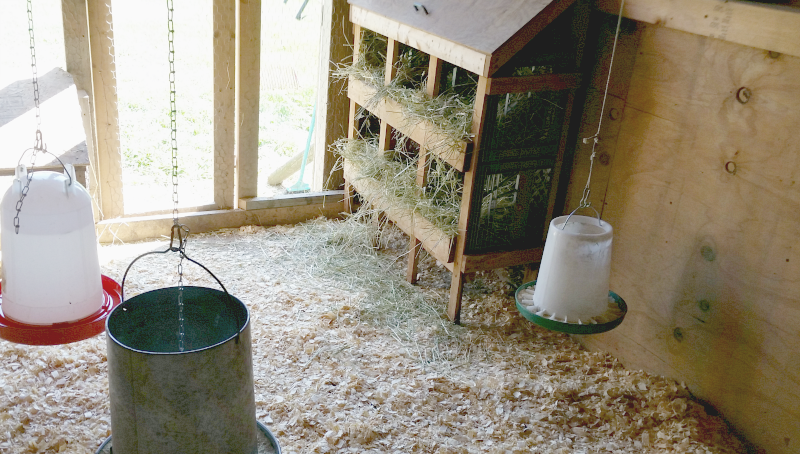 What are chicken nesting boxes?
Nesting boxes are contained areas where hens, female chickens, can lay their eggs. Chickens prefer to lay in a protected area and that is what these boxes are. Protected areas to not only lay their eggs but to keep those eggs safe until we can collect them.
They range from fancy to practical with the main goal being safe, secure, and of course easy to clean.
You can use just about anything to make your chicken nesting boxes. Wood, plastic, and yes store-bought. I have seen buckets, totes, even kitty litter containers all work amazingly well. The trick is to find something that is sturdy, easy to clean, easy for the hens to get in and out of, and of course durable so it will last.
When we first started raising chickens we had a small coop with just a few nesting boxes and that was fine. After just one year I quickly learned just how much I loved having those chickens and doubled the size of our flock.
If you own chickens then you totally get that problem.
Once we doubled we realized we needed a new home for our chickens. One that would have enough room both inside and out for the flock size we had grown to. Instead of buying new we took an old shed, one we housed pigs in for 8 years (I kid you not) and converted it into the chicken coop we have today.
READ: HOW TO CONVERT A SHED INTO A CHICKEN COOP
Once we had our new nice big home set up the next item on the list was to build a set of good and sturdy chicken nesting boxes. It's true we had a nesting area from the old coop but there were simply not enough for all the hens we had now. Keep in mind that anytime you are short on room, whether that be for housing, eating, nesting, even drinking, you run the risk of henpecking within your flock.
How many nesting boxes do you need for a flock of chickens?
A good rule of thumb here is to have one nesting box per 4-5 chickens. So, if you have a flock of 20 hens you will need about 5 nesting boxes.
Before I began building our new nesting boxes I need to do a bit of research to see what options were actually out there. I went over to Pinterest and found quite a few unique ideas. I finally saw one using plastic crates that resemble milk crates from my childhood. I showed the pictures to Hubby and since I had quite of few of those empty (imitation) milk crates lying around we decided that was the best option to try.
That amazing Hubby of mine came up with this genius wooden frame built from leftover hemlock from our barn addition.
DIY Milk Crate Nesting Boxes
Step #1. Decide on the size.
Remember a good rule of thumb is 1 nesting box for every 4-5 hens. Since we had 25 hens we chose to use 6 crates. More than what is suggested but it is easier to build this design with an even number of crates.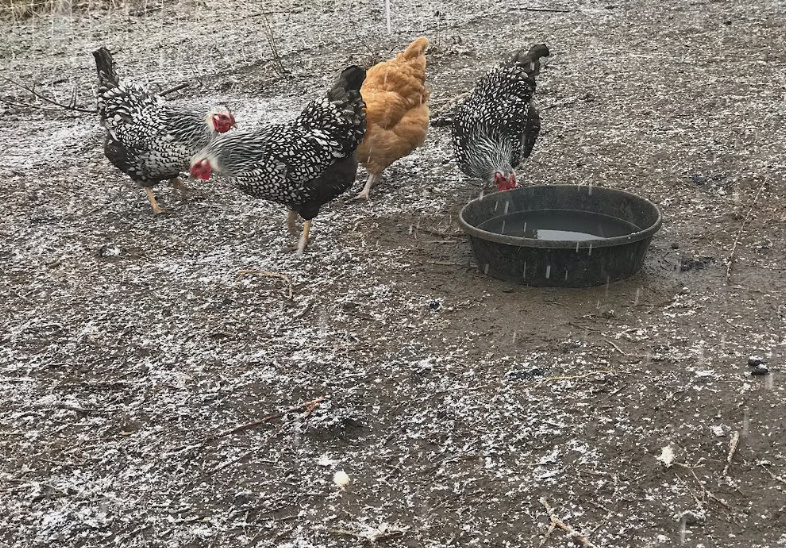 Step #2. Build a Simple Frame
Before hitting the stores, take a look around your property and see if you have any supplies you can use to create a simple framework to hold the milk crates. Something that will keep the crates from moving too much as the chickens go in and out to lay their eggs.
Luckily we had a pile of scrap wood that worked perfectly for our nesting box system. Heml0ck is great for a project like this because it is very lightweight making this milk crate nesting box set up easy to move and clean.
Use the dimensions of the individual crates to build the frame. You want the crates to sit on top of each in the framework. This will make it easier to slide them out when you need to clean them.
Chickens are a bit clumsy and eggs can easily topple out of a nesting box as they leave. To help prevent eggs from breaking place a board in the front of your frame. Just a small "lip" of sorts so the eggs stay put but the chickens can still get in and out easily.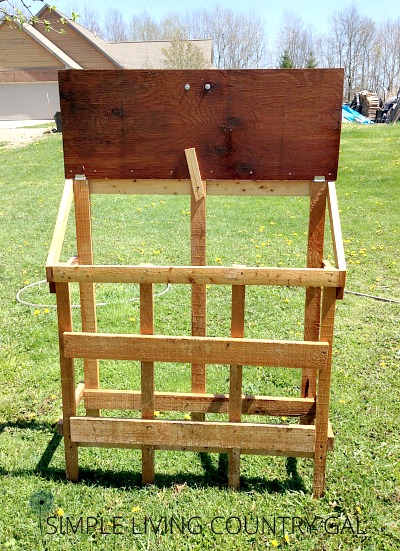 Ninja Tip: More often than not, chickens will prefer one nesting box over another and that box will change every week or so. Don't be surprised if your chickens all lay their eggs in one box ignoring another.
Step #3. Make it Easy to Clean
For our setup, we built a hinged lid that props open for easy cleaning. Having the lid discourages the chickens from roosting on top of the nesting boxes at night.
The angle of the roof makes it impossible for the chickens to rest there. This, in turn, keeps your nesting boxes free from chicken debris.
When cleaning your nesting boxes, just open the hinged lid and slide the crates out.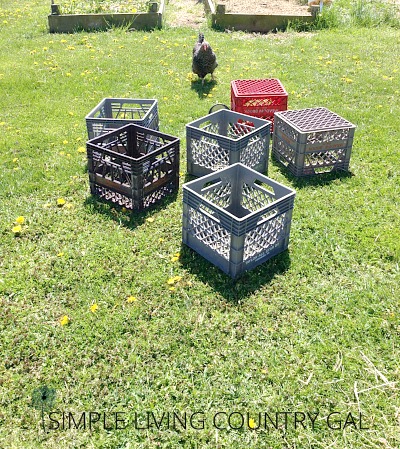 Our set up holds 6 milk crates with room underneath for my more finicky gals.
As I mentioned before, our hens have a crate they prefer over all the others. I will often find 5-6 eggs in one or more crates with no eggs at all in another!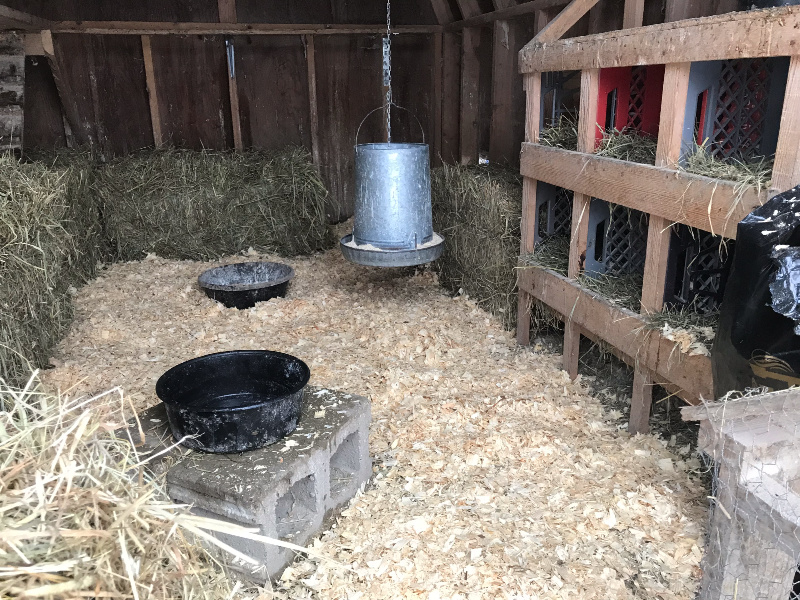 Step #4. Place in a Good Location
You will want to place your chicken nesting boxes where the weather will not be a factor. Since our coop has double doors at one end and a doggie door access to the outside chicken run at the other, this was a bit tricky to do. For us the wind tends to blow West to East so that allowed us to keep our boxes next to the main doorway.
In the winter this is particularly important. Chickens like to be warm so have your boxes in the warmest area.
In the summer this is also important. Chickens also like to be cool so have your boxes in the coolest area.
Another perk of a lightweight system is how easy it is to move. One person can easily move this setup and that I think is an important factor on a homestead.
Step #5. Fill With Bedding
Be sure to have some sort of bedding inside of each nesting box such as straw or hay. This will protect the eggs from the hard plastic as well as keep the inside of the crates a bit cleaner.
We have used this design for 5 years now and it is working wonderfully. The plastic crates are very easy to clean and the frame is extremely lightweight so I can move it in and out by myself.
From day one the hens took to this setup and we really have had no problems with them refusing to use it.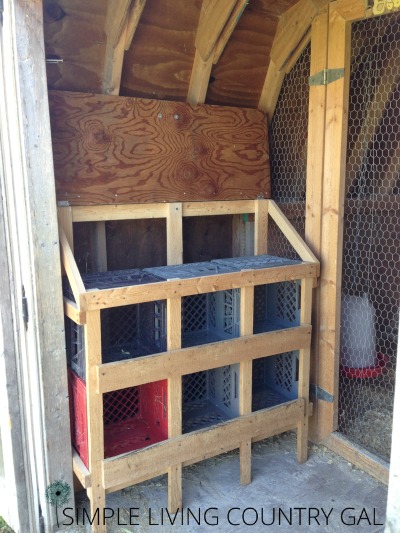 Do not worry if your hens will use the boxes. They are naturally drawn to a private and protected space when they feel the urge to lay an egg. It may take a day or two for them to get the hang of it, but they will eventually use the nesting boxes.
This setup also works well for ducks since the lower milk crates are very close to the ground. Our ducks have no problem getting inside to lay but again if you keep bedding on the ground below the lowest level, you will have another area for either your chickens or your ducks to use.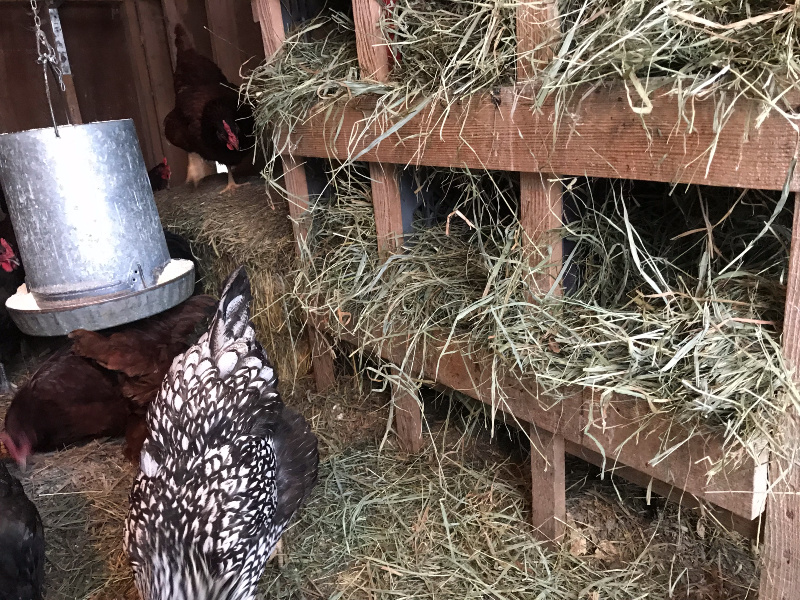 Most animals learn by example. Once you have one of your chickens using the new nesting boxes it is just a matter of time before they all do.
I have had a few questions about the size of the boxes and my large breed hens. They have never had a problem getting in or out of the crates and I have even found on occasion more than one chicken inside.
If you are concerned about one or two hens in your flock you can also make this system with a larger container such as an empty kitty litter bucket.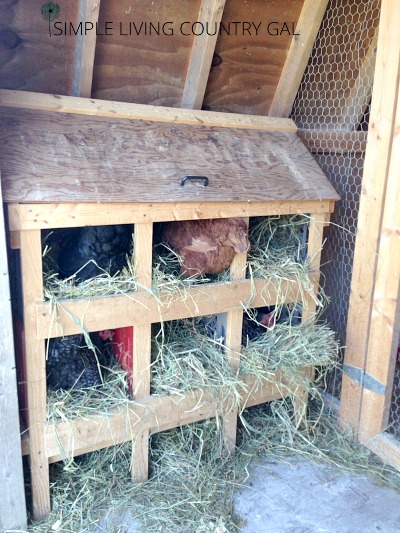 And there you have it, one chicken nesting area made mostly from supplies on hand and scrap wood.
Total cost $4 since I did need to purchase two more (imitation) milk crates. Luckily I found them at a yard sale for $2 each.
SUPPLY LIST FOR DIY MILK CRATE NESTING BOXES
Plastic Milk Crates – You will need 1 crate for 4-5 hens.
Spare wood for the frame – Build to the size of crates you hope to hold.
Hinges for the lid
Handle for the lid
Straw or Sawdust – Use inside of the boxes to protect the eggs.
Basket – To safely collect eggs.
When homesteading it is important to think outside of the box when starting a new project. Use it up, make do, or do without is a motto of mine and I just love the challenge of solutions without necessary trips to the store.
Not too shabby if I do say so myself!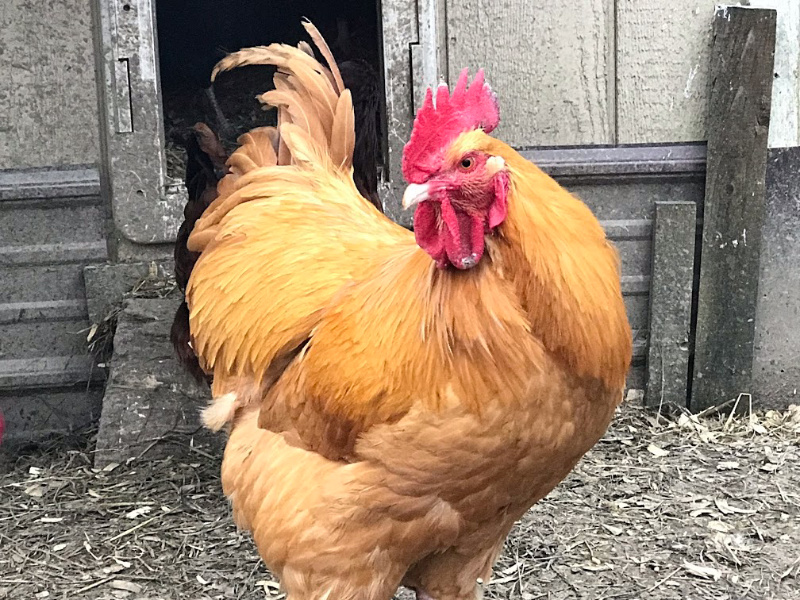 Do you have a DIY milk crate nesting boxes on your homestead? If so, how are they working for you?