Goat Breeding and Goat Kidding
Goat breeding and goat kidding is a huge part of raising goats. And there is nothing quite as wonderful as a brand-new baby goat. It still amazes me all these years later how resilient they are. Able to stand just a few minutes after hitting the ground for the very first time.
That doesn't mean that all goat kiddings go off without a hitch. There are times when things go wrong, and I learned this lesson the hard way.
Goats are something I love to talk about at Simple Living Country Gal because it is such a huge part of our homestead.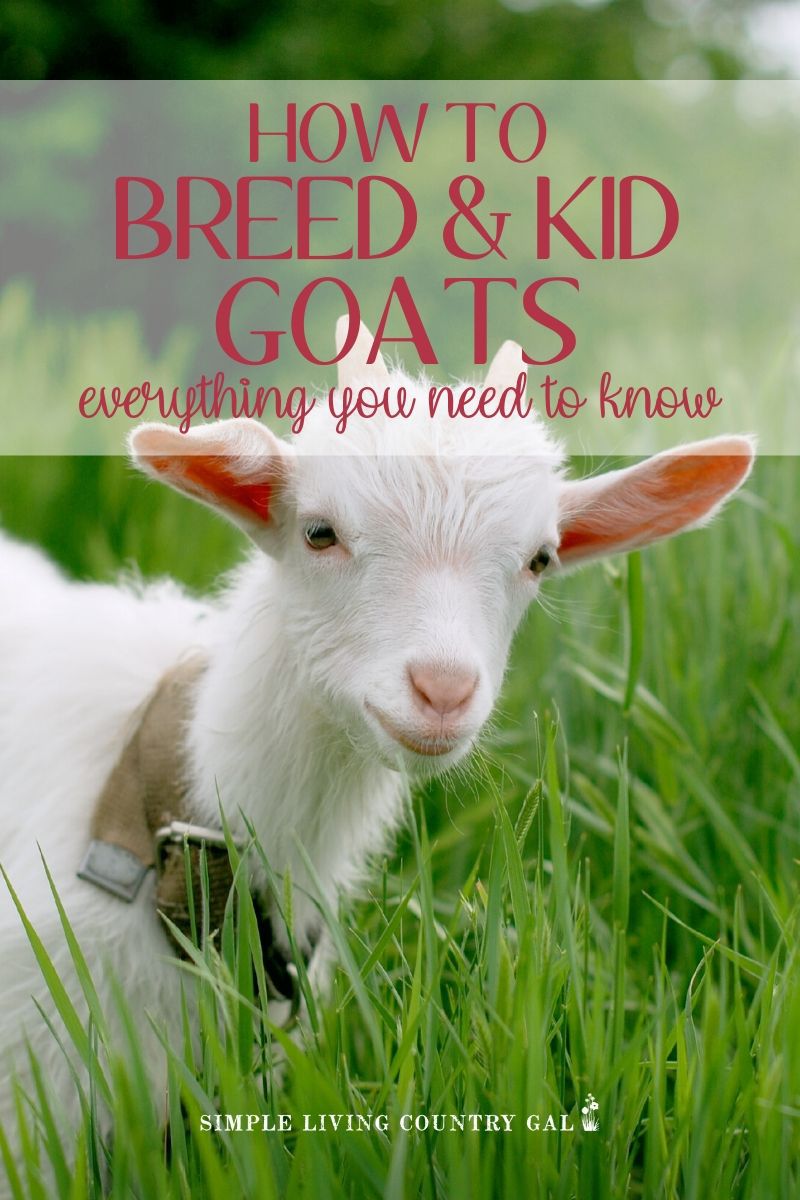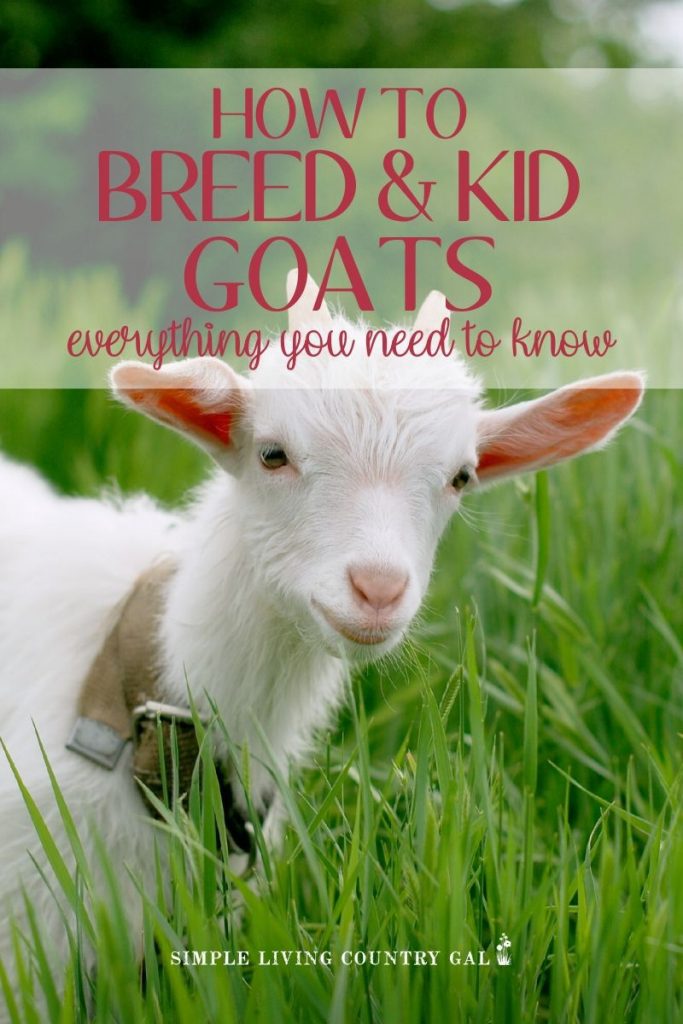 Disclaimer: In accordance with FDA guidelines, the information and products offered on this website are not intended to diagnose, treat, cure, or prevent any disease. I am not a medical professional. Before administering any medications to your animals, please contact a veterinarian first.
Early on, I learned that preparing for almost anything is the best way to raise livestock, especially with goats.
I now do what I can to prepare not only myself but my entire herd for breeding and kidding season. Below is a list of my top articles covering breeding, kidding, and everything in between.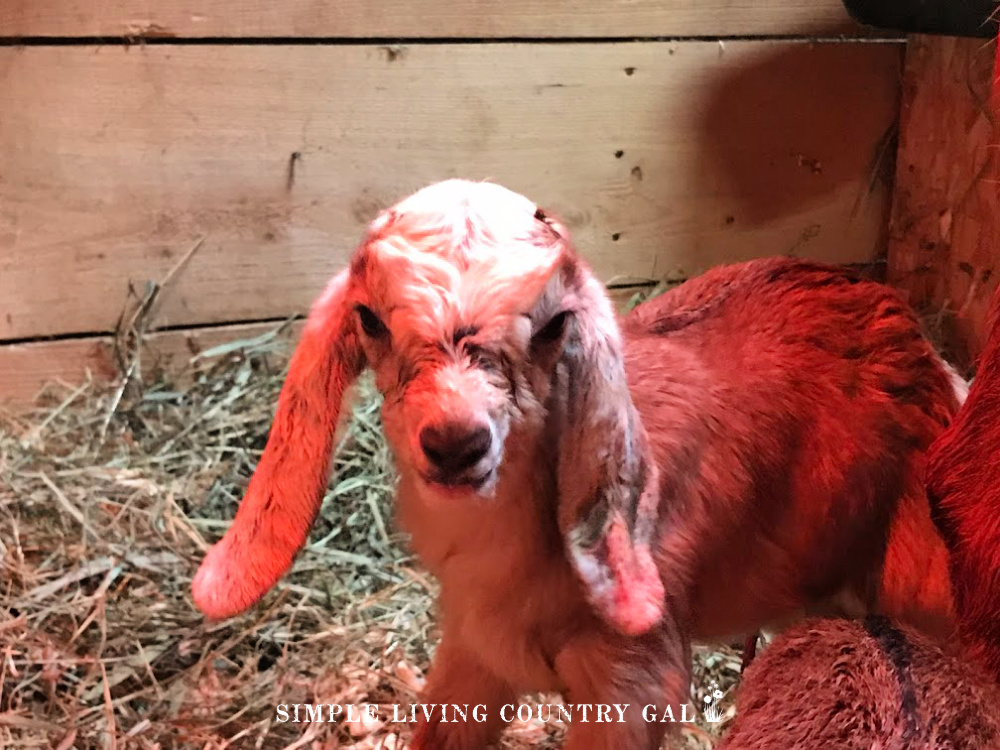 Goat Breeding
If you are looking for help and do not see an article listed, please email us at [email protected]!
Make a plan
Having a plan for kidding will help you to better prepare for breeding. Use our FREE Goat Gestation Calculator so you know the dates and get everyone ready to make healthy babies and grow your dairy goat herd.
Before you breed
Before you can breed your goats, you will need to get yourself a goat buck (male breeding goat) or find one you can take your goats to. For me, keeping my own buck on my own property was important.
If I want to be sure I am getting the very best genetics I can, then I need to be in charge of the care of both the mother and the father. Read How to Keep a Buck on Your Farm for tips on housing, feed, and safety.
Prepare the bucks
Now that you have your goat bucks, you will want to prepare them for the long task of breeding.
An important thing to remember with goat bucks. When they are in rut, breeding season of the male, they will not be interested in anything else other than breeding. This includes sleeping, eating, and even drinking. For that reason, it is why it is important to prepare your bucks before breeding begins.
Prepare the Does
Just as important are the does that you plan to get bred. Does are email goats and they need nutritional support as well. Nutritional support should begin before breeding starts.
On our farm, we prefer to go natural whenever possible (unless medically advised to do otherwise). This means it is important to be proactive with our animal's health. Remember, it is easier to support a healthy animal rather than wait for illness and then panic and treat it.
Breeding
Once you have all your goats in good body condition, and nutritionally healthy it is time to start breeding. Know the art of how things work on both sides so you can help out when you see an issue arise.
Our page, Goat Breeding 101, will walk you through most of what you need to know along with Driveway Breeding Goats, a great option if you are just starting out.
Next up, you will need to know how to prepare for goat kidding. Start there first so you have a good overview of what you need to have, do, and know.
More Goat Breeding Resources:
Goat Kidding
Once your does are pregnant, there are a few things you will want to get ready for goat kidding. Setting Up a Birthing Pen should be at the top of the list. Having a separate area for your goats to kid away from the herd will keep the mother and babies safe and allow you to intervene more easily if needed.
Another item to have ready is a Goat Birthing Kit. This kit has been a lifesaver for us and is now something I recommend to all goat owners, that kid.
To be better prepared for kidding time, knowing the signs that labor is close will help you to pinpoint a closer kidding date. These 13 Goat Kidding Signs will help you to narrow down the date your kids will arrive so you can be there in case you need to help. Not sure what to watch for? This will help; What do Goat Contractions Look Like?
Once the kids are here, you will want a place for them to be safe from the larger members of your herd. How to Set up a Goat Kid Pen is a great way to give those kids a chance to socialize and give the moms a chance to take a break from motherhood.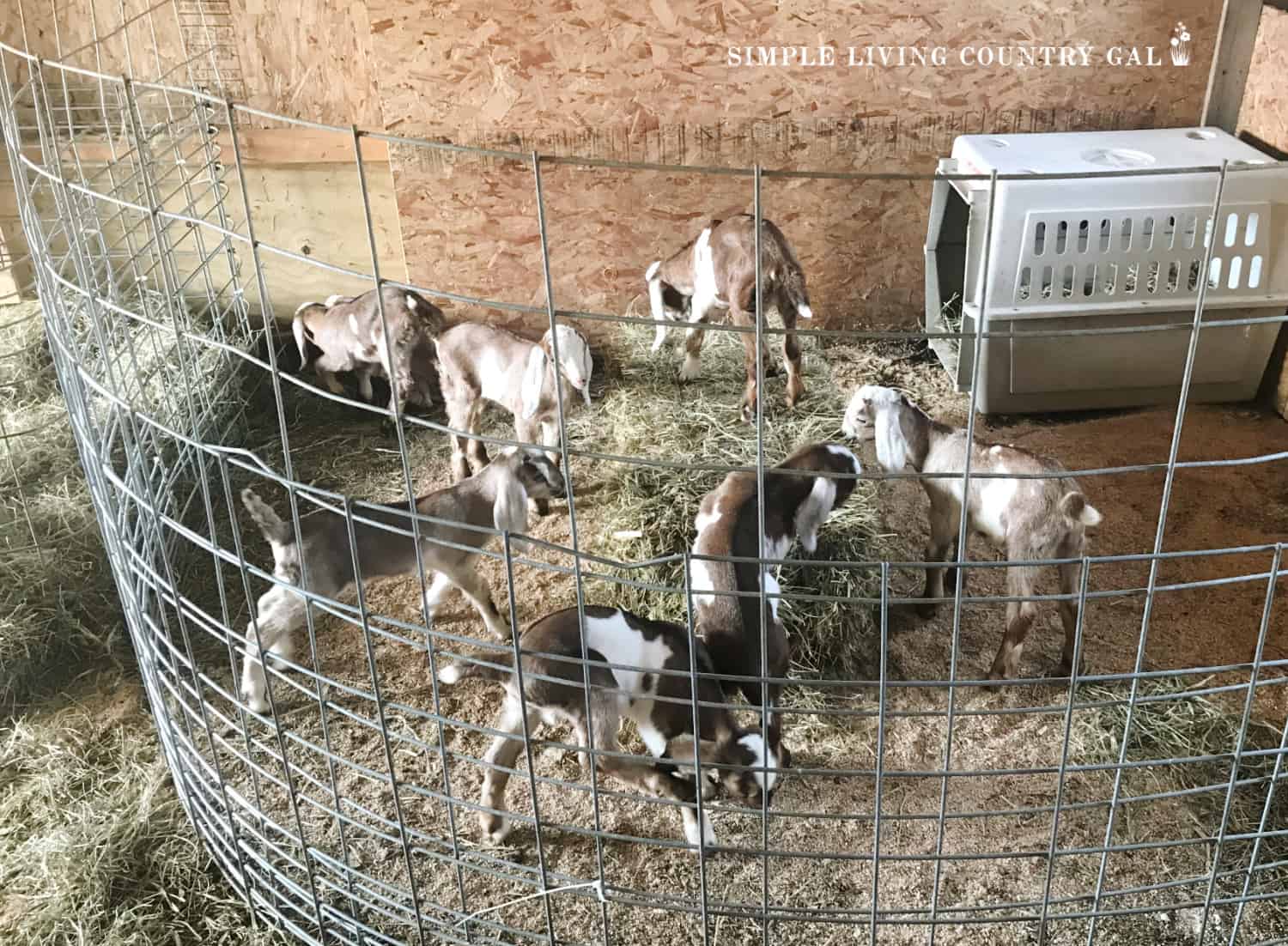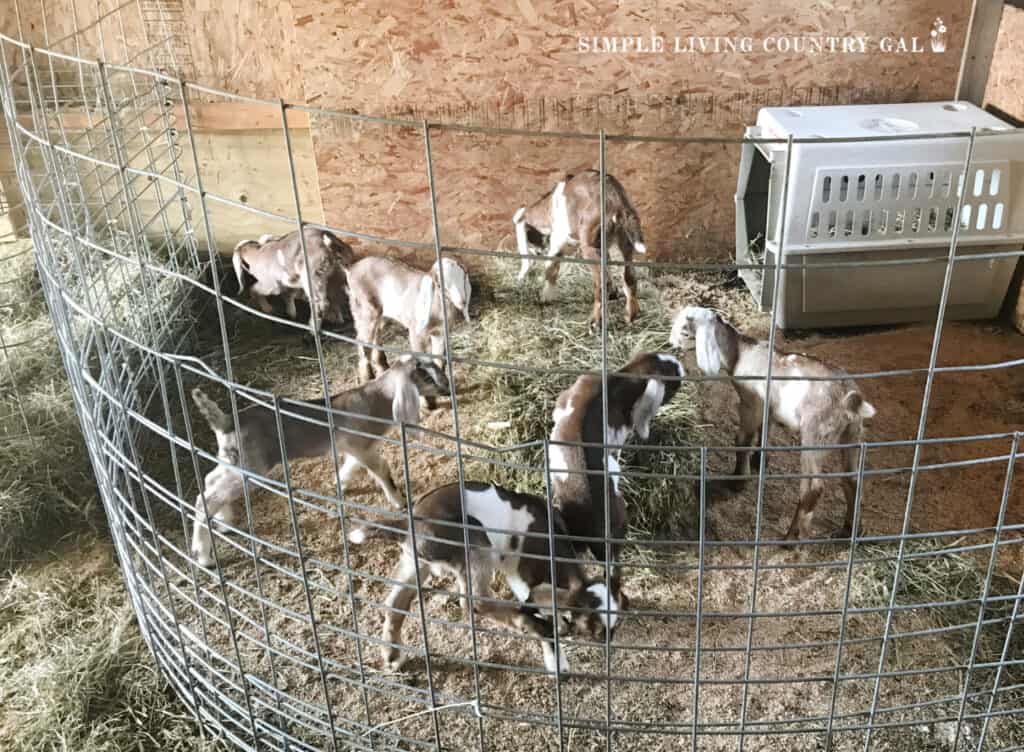 When raising healthy goats, the key is to be prepared. Check out this list on how to prepare for baby goats.
Prepare them for goat breeding and goat kidding through diet and setting up safe places for them to be. And prepare for kidding season with the tools and help you need so you are ready for everything.
Finally, don't forget to take the next steps and prepare a place for the kids to grow and flourish.
Getting set up will ensure a more pleasant breeding season for you and your goats.