How to keep goats from breeding
Breeding goats can be a rewarding process. However, there may be a need to control or prevent breeding for various reasons, such as the time of year or a does age. Understanding how to keep goats from breeding effectively and safely is crucial for any goat farmer.
This helpful guide will give you preventative tips that you can use for a more successful goat breeding and goat kidding routine on your homestead.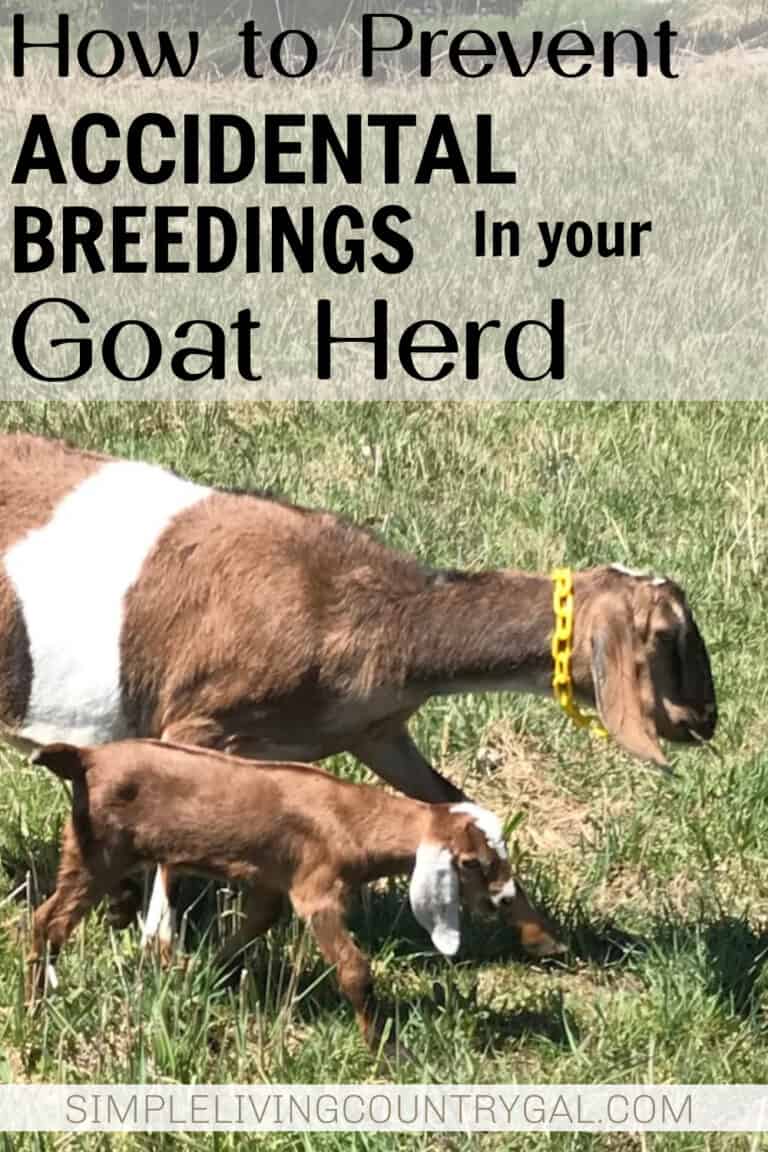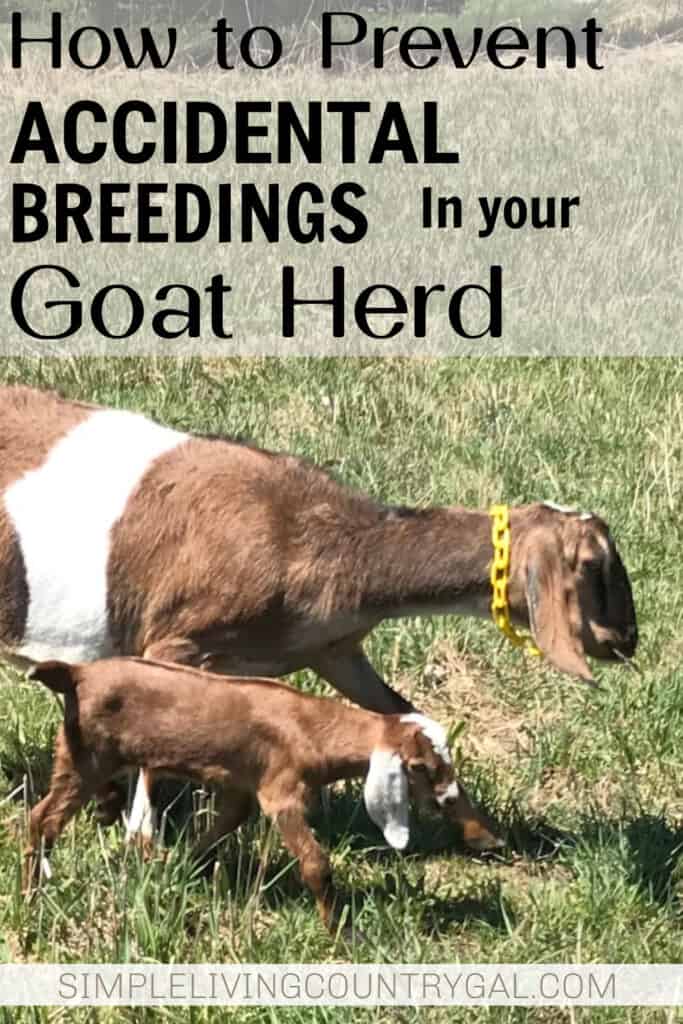 Goat kids are one of the best parts of raising goats, but there is a time and a place for breeding. If you want to control when your kids arrive, knowing how to prevent breeding will be a helpful tool to have. There are a few ways to control breedings, many of which we have used with our own herd.
Why you may want to control breeding with your goats
Before we dive in, let's first look at the reasons why you want to be on top of when you breed.
#1. Young Does
A doe can be bred as young as three months of age when they enter their sexual maturity. It is best to prevent accidental breedings with young does until they are ten months of age for small breeds or one year of age for larger breeds.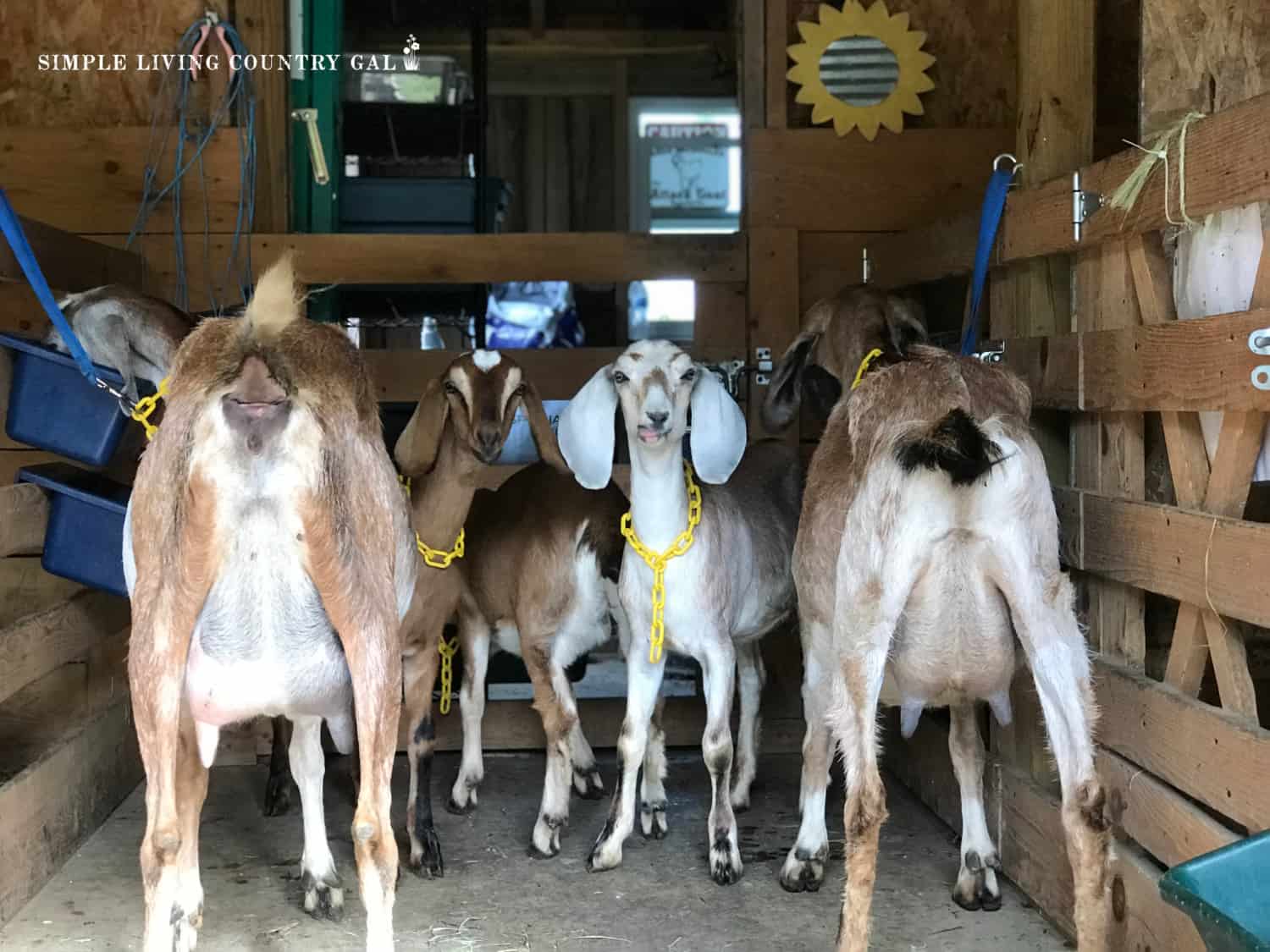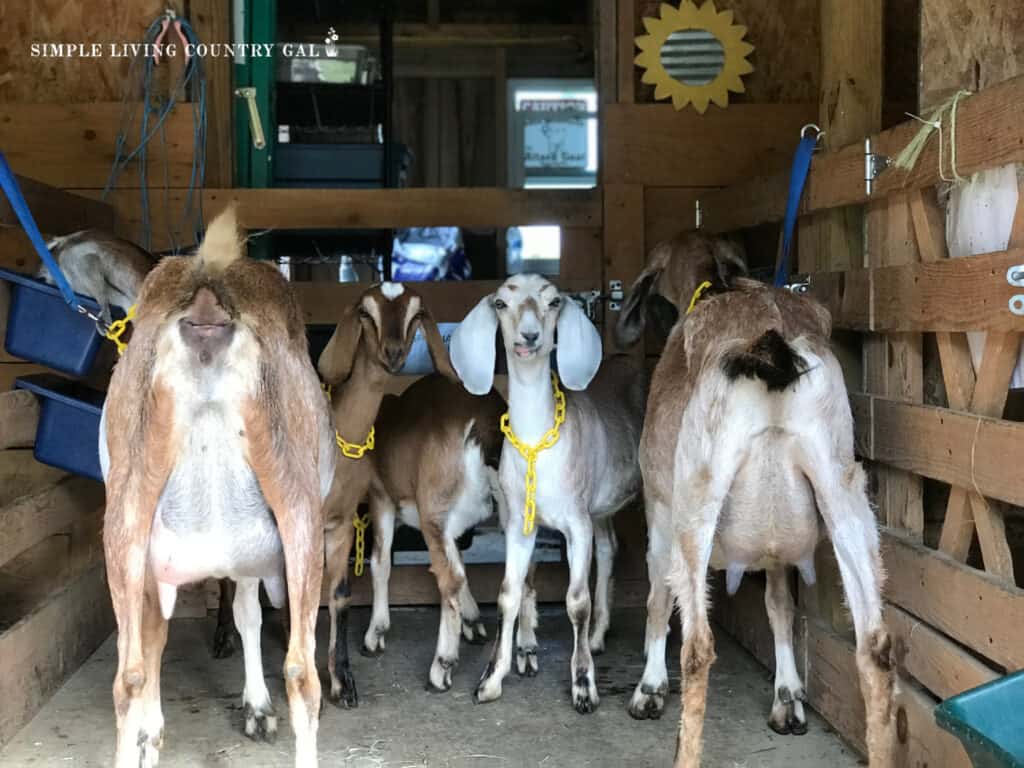 #2. Weather
It may surprise you that weather is a key factor when you breed your goats. Where we live, the winters can get really harsh, sometimes well into the negative temperatures. Because of that, we like to control when we breed our goats so the kiddings happen in early spring. This will ensure my kids will have the best chance at a healthy start.
#3. In breeding
You will not want to breed goats that are closely related as this can up the risk of health issues. By controlling breeding, you can ensure the right bucks connect with the right does.
#4. Protection
If you have a goat that is in poor condition, fighting off diseases such as parasites, or has an injury, holding off breeding can help her to recover. A doe needs to be able to hold the weight of a heavy, enthusiastic buck, so do your best to give them the best chance from the start.
We have one more thing to talk about before we get to the good stuff, and that is signs of a bred doe.
How do you tell if a goat has been bred?
The most obvious sign that a goat has been bred is the presence of pregnancy. However, if you are unsure whether your goat has been successfully bred or not, there are several subtle signs to watch for.
A firm belly. Place your hand in front of the udder on the belly and feel for firmness. A bred doe's belly will be firm to the touch, whereas a non-bred doe will feel soft and loose.
Dirty back. If a buck mounted a doe, her back or belly may have scuff or dirt marks from the buck's hooves.
Lack of interest. If a doe is bred, she will lose interest in the bucks and vice versa. If they continue to show interest in each other, it's likely that breeding has not occurred.
How do you prevent unwanted breeding?
There are a few options you can use to prevent unwanted breeding in goats. They range from easy to involved, but it is important to know them all so you can choose the best option for you and your setup.
Separating bucks and does
One of the most straightforward ways to prevent breeding is by separating bucks and does at all times. This can be done by keeping them in separate enclosures or a separate area of your barn. Be sure to use the right fencing to keep even the most determined bucks in rut away from your does. Having a separate shelter and fenced-in grazing area for your bucks can really help control breedings.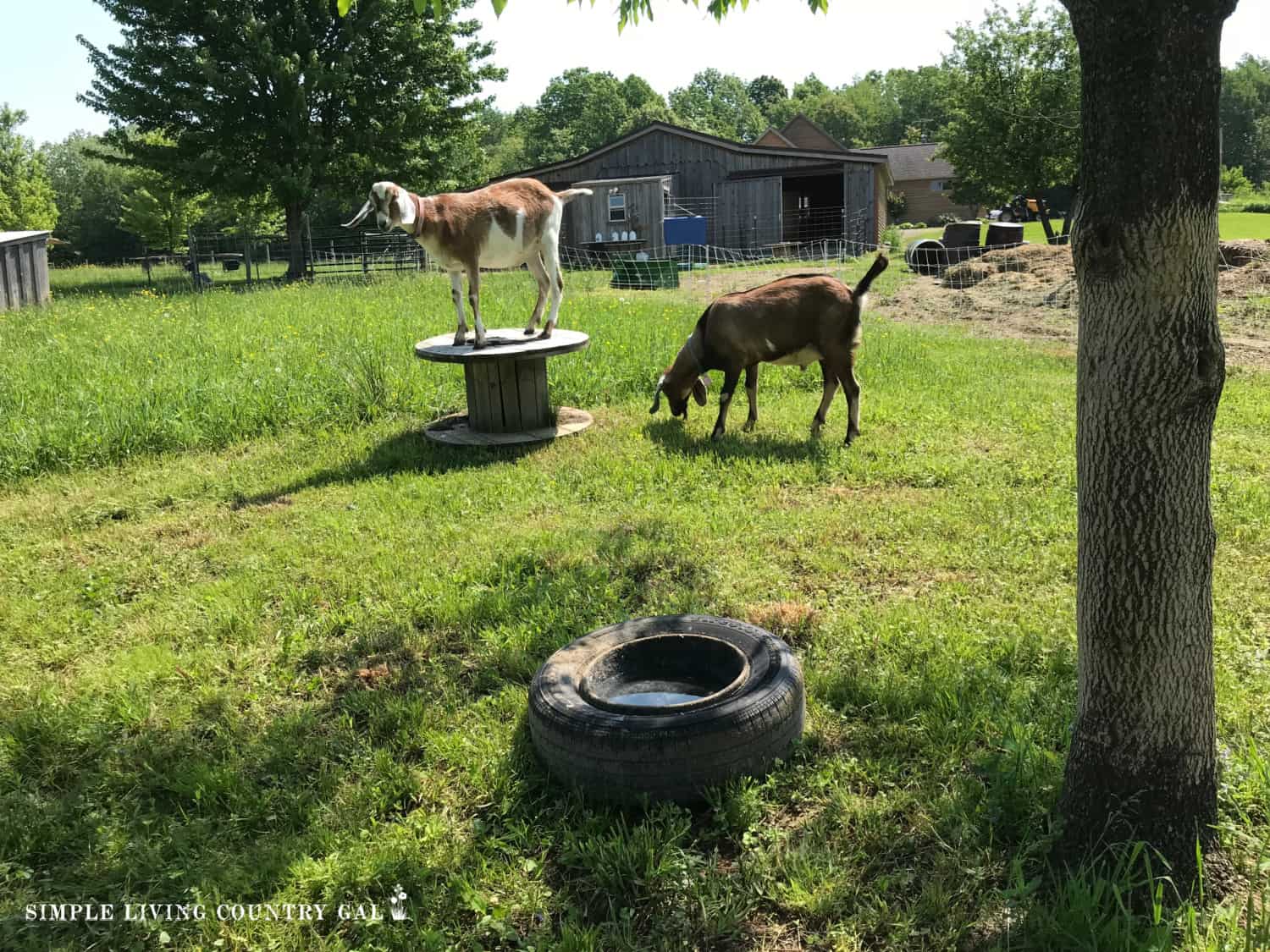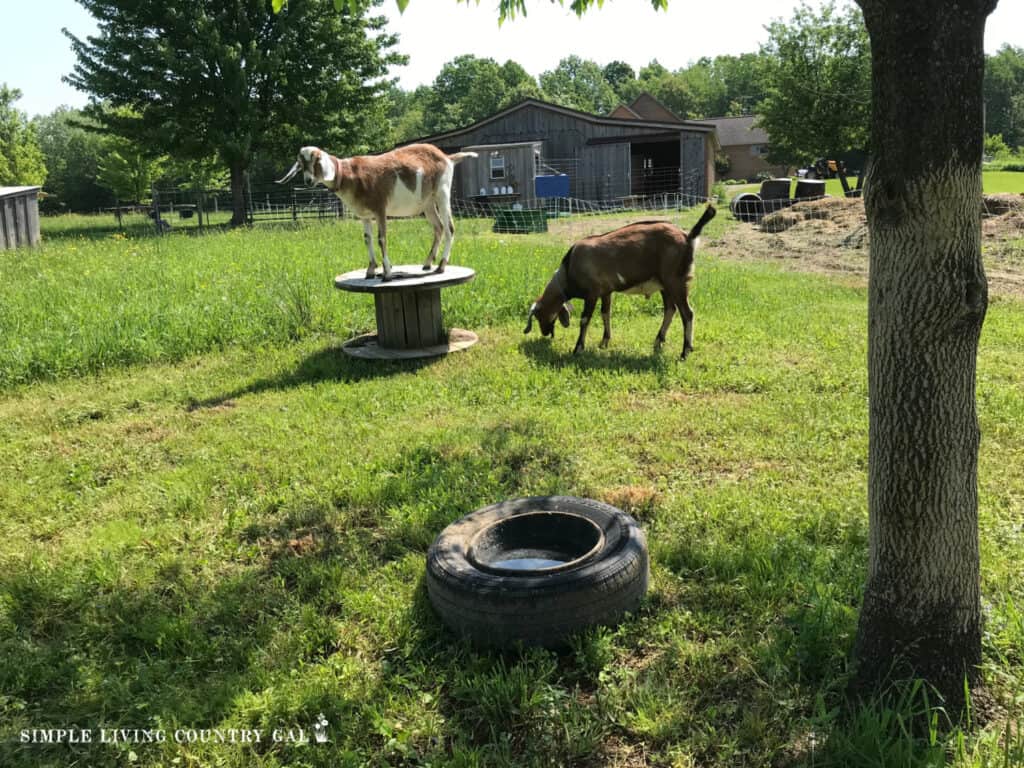 Best Secure Goat Fence Options:
Using hormone injections
In some cases, goat farmers may choose to use hormone injections to prevent breeding. These hormones can mimic pregnancy in female goats, preventing them from going into heat and lowering the chances of successful breeding. We have not done this method but there are others out there that have with success.
Neutering or spaying
A more permanent option is to neuter your male goats. A male goat that is castrated is called a wether. This allows you to keep male goats without the risk of breeding.
Monitoring heat cycles
Female goats go into heat every 18-24 days, lasting around 12-36 hours. By closely monitoring your does' heat cycles, you can separate them from the bucks during this time to prevent breeding. This method is an advanced technique and not one I recommend to new goat owners as it requires regular observation and really knowing and tracking your goats' behaviors.
Use a Buck Apron
A buck apron is a special type of harness that covers the male goat's genitals. This helps to prevent unwanted breeding by making it difficult for the buck to successfully mount and mate with a doe. This is an easy way to keep accidental breedings down, but it isn't foolproof, and that is something to keep in mind.
Buck Apron OLOR Anti-Breeding Anti-Mating for Goats and Sheep (X-Large/Long)
Kajaia 2 Pieces Anti Breeding Apron, Anti Mating Skirt with Chest Strap and Collar Breeding Control Goat Skirt Adjustable Orange and Black Anti Mating for Goats Sheep M Size
Kajaia Breeding Control Buck Goat Apron Goat Anti Mating Adjustable Orange Anti Mating Skirt Anti Breeding Sheep Goat Skirt with Adjustable Strap for Goats and Sheep (M)
What we do on our homestead
We like to use a combination of techniques to better control the breeding times of our herd.
#1. We keep our bucks separate until breeding season, partnering him with a wether so he is not lonely.
#2. Once the breeding season starts, we move our young and older does to a separate area away from the buck and do we want to be bred.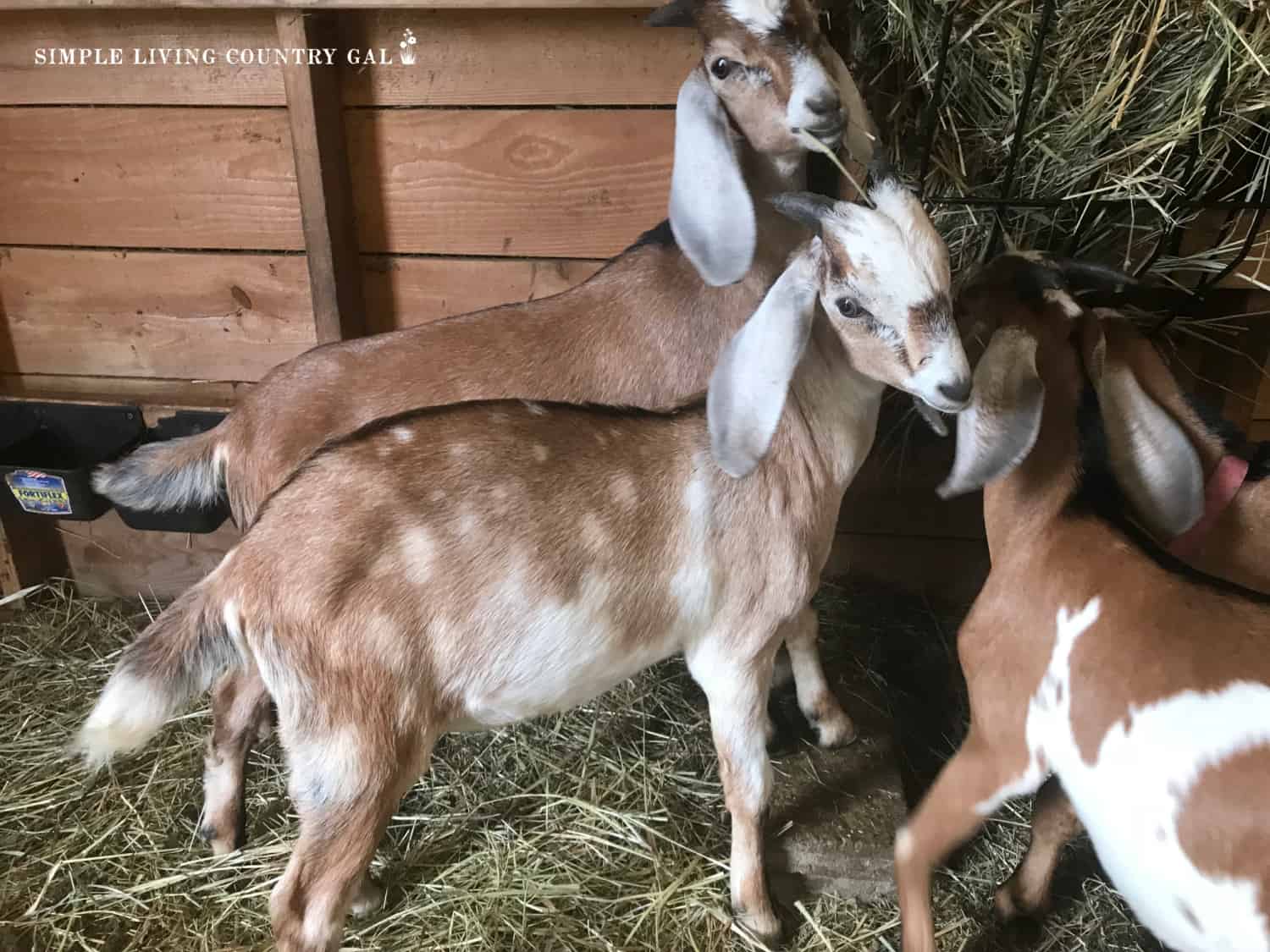 #3. Once our does are bred, if our buck is still showing signs of rut, we will put an anti-breeding apron for goats on him just in case he gets into the doeling pen.
By incorporating these three techniques into our annual breeding routine, we are able to be more proactive with our herd breeding and see very few accidents occur.
The prevention of accidental breeding in your goat herd might seem daunting at first, but as you get used to the above techniques it will get easier. By being proactive, you are not just avoiding unwanted breeding, but you are creating an efficient breeding routine that matches the calendar of your farm and where you live.
More Goat Breeding Guides: