If you have dairy goats, then breeding is an important part of your care. But knowing the best time for you can be tricky; this article will help you decide when to breed goats so kids arrive at the optimal time for where you live.
Goat Breeding and Kidding has a lot to do with good timing, and after today, you can be confident of yours!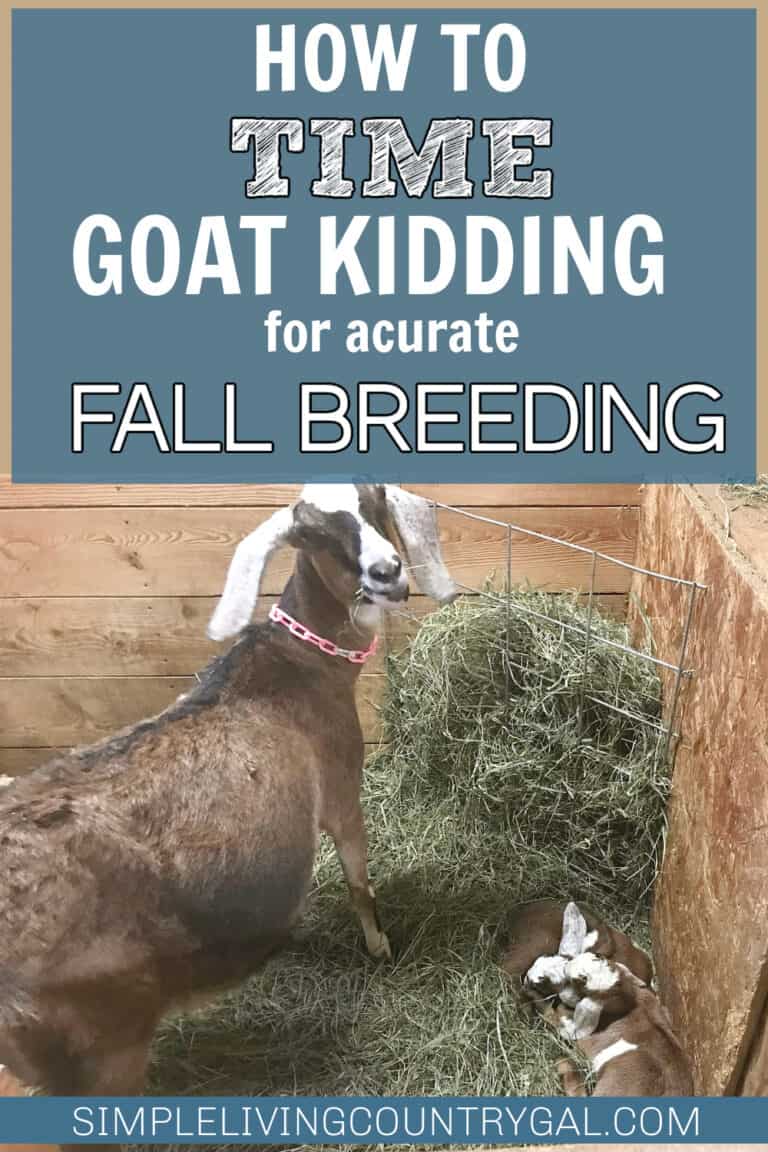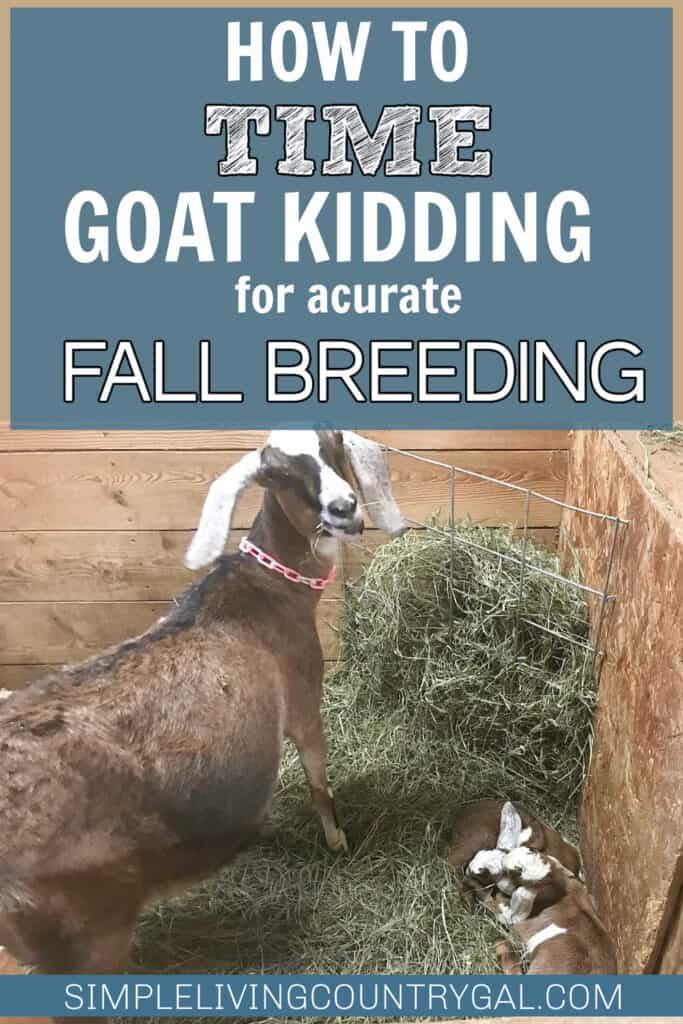 Breeding goats is an important part of keeping a goat herd, especially for those who have dairy goats. However, determining the right time to breed can be challenging, mainly because where you live will play a crucial role in your decision. Today, we will cover the different reasons why breeding dates matter so you can ensure that kids are born at the most advantageous time for your specific circumstances. From understanding breeding cycles to optimal kidding times, we will provide you with all the information you need to plan your goat breeding schedule confidently.
You need to breed to get milk
In order to keep the milk flowing, you will need to breed your goats every season. Goats will only produce milk if they are bred and have kids, this is something you will want to keep in mind if you are considering raising dairy goats.
How to tell if a goat is ready to breed
There are a few signs your goats will give to let you know they are ready to breed. Look for one or all as clues your goat is in heat.
Mucus discharge
Flagging tail
Trying to get near to a buck
Swollen vulva
More vocal
How old should a goat be before breeding?
Female goats can be bred as early as a few months, so you will want to take precautions until they are older. We prefer to wait until our goats are at least one year of age before breeding. This allows them time to fully develop and be better equipped for the stress of pregnancy and kidding.
If you breed larger goats, like Nubians, you will want to be sure your doe can handle the weight of your buck. Even though breeding lasts just seconds, it can still be physically challenging for a small doe to hold a large buck's weight. For that reason, size plays a big role in determining when your goats are ready to be bred.
How long are goats pregnant?
A goat's gestation is 145–155 days (average 150 days), however, this number can vary depending on the age and breed of the goat.
Use our Goat Gestation Calendar to help you choose the best day for breeding.
DAIRY GOAT SUPPLIES:
Estink Manual Goat Milking Kit, 3L Plastic Portable Household Goat Milking Machine Manual Operation Sheep Cow Milker Kit Hand Pump Milker Machine for Farm Household Cow Goat Milking (for Sheep)
Winco Stainless Steel Utility Pail, 13-Quart
Non Gauze Disk Milk Filter
Stainless Steel Kitchen Funnel, 4.3-Inch Food Grade Metal Funnel with Strainer for Filling Bottles, Transferring Liquid, Oil, Juice, Milk
eleganttime 64 oz Mason Jar Wide Mouth 3 Pack,Large Half Gallon Mason Jar with Airtight Lid,Big 1/2 Gallon Big Mason Jars for Canning,Pickling, Fermentation and Preservation
WIDE Mouth Mason Jar Lids [16 Pack] for Ball, Kerr and More – White Plastic Storage Caps for Mason/Canning Jars – Leak-Proof
Dynamint Udder Cream – Bottle, 500ml
When to Breed Goats
Most breeding occurs in late summer through early winter; however, there are a few factors that may alter this time frame. Let's look at a few instances to consider when deciding the best time to breed your goats.
Your Weather
Depending on where you live, the weather will help you to choose the best breeding times. For example, f you have very cold winters, you may want to breed for a spring kidding season. If you live in a warmer climate, then a winter kidding might be more optimal.
Since we live in Northwestern Pennsylvania and our winters can be pretty brutal from January to March, we breed for kids to arrive in April. This gives us weather that is cool enough to keep flies away yet warm enough for kids to thrive.
4-H Kids
4-H is a youth development organization that offers programs and activities for young people in various areas, such as animal husbandry. Members raise animals for a set time and "show" them each summer, where they are judged on the condition and behavior of the animal.
You can breed and sell your young kids to 4H members, making a nice income with your goats. Contact your local extension office to see what age kids need to be in the spring to make them good candidates for 4H members. This date will determine the best breeding time in the fall.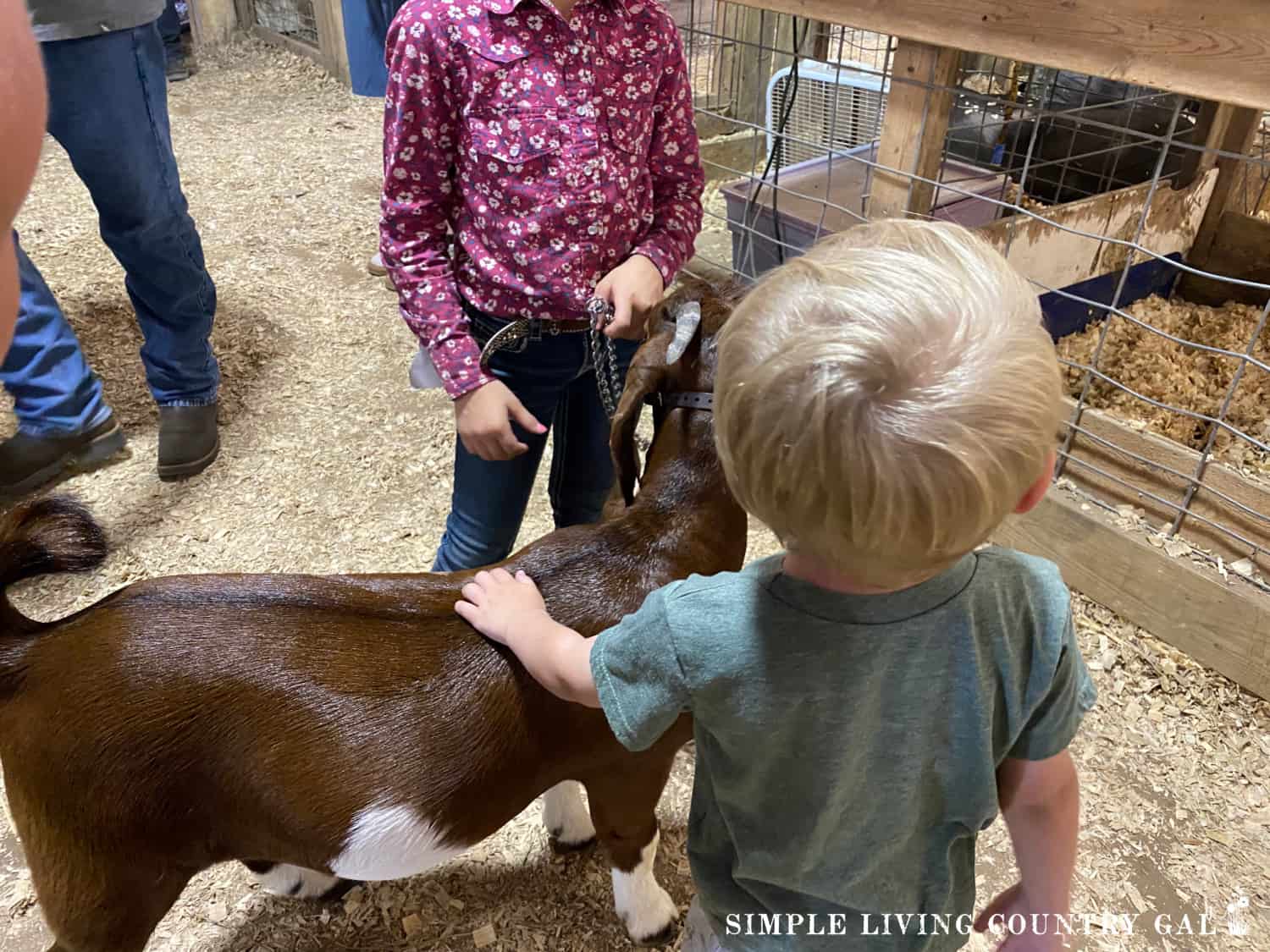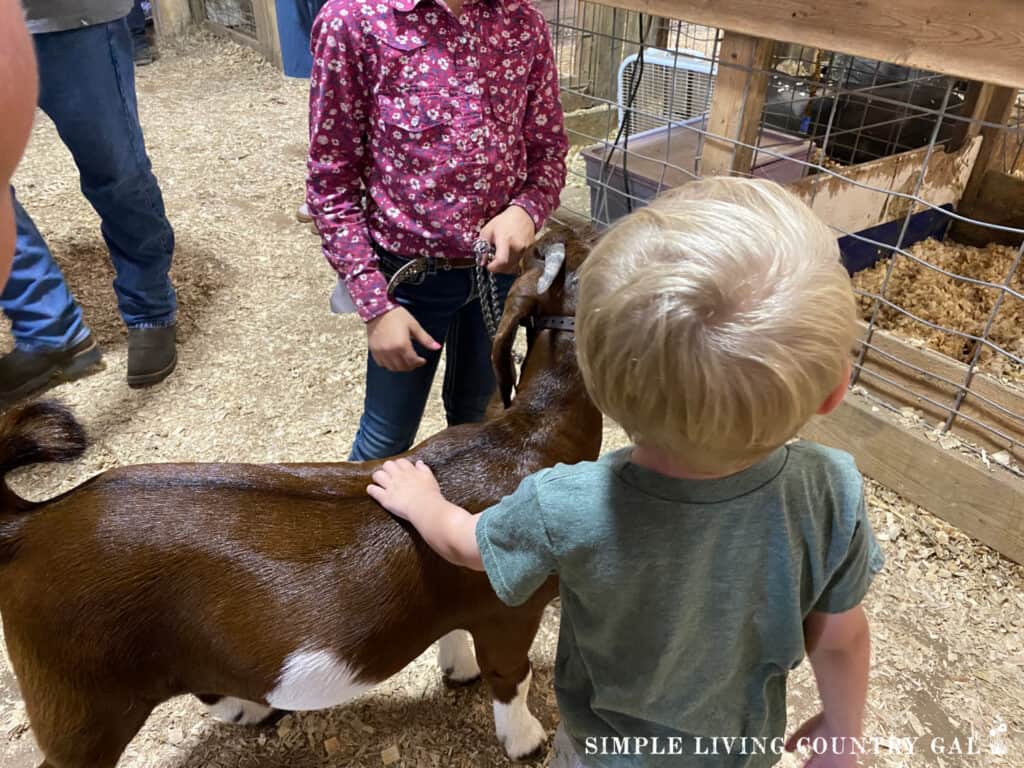 Travel
Believe it or not, travel does play a role in deciding breeding dates. Always look at your calendar for the spring so you know just what you have planned. There is nothing more nerve-racking than having goats due to kid when you are out of town or away.
Hands-on
Another reason to time the kidding of your goats is so you are available to help if needed. Remember, about 90% of goat kiddings are successful without any outside intervention. It's the other 10% you will want to be prepared for. For that reason, you will want to have a kidding date set where you know you will be around consistently.
Use our Goat Gestation Calendar to help you choose the best day for breeding.
when to breed Nubian goats
Nubian goats go into heat every three weeks, meaning they can be bred anytime throughout the year. This is important to keep in mind if you house your buck with your does in the off-season. Even though your buck may not be in rut doesn't mean you are safe. You will either need to set up housing separate for your bucks or use a buck apron to decrease the chance of accidental breedings.
when to breed Nigerian dwarf goats
Just like Nubians, Nigerian Dwarf Goats go into heat year-round, about every 21-28 days. Take precautions to cut back on accidental breedings.
when to breed boer goats
Again, Boer goats are aseasonal goats, meaning they go into heat year-round about every three weeks.
Breeding goats is more than finding two compatible goats and putting them together. A lot of things come into play, like the weather, your schedule, and the purpose you have for your goat kids. In some cases, these factors can really make or break your kidding season.
Take some time to plan it all out before you begin breeding so you can go into your spring less stressed and more prepared for kids.
More Goat Breeding Resources: