Building A Kid Holding Box
What is a kid holding box? A kid holding box is a wooden box that safely holds a baby goat kid so you can work on them without the risk of hurting them.
The most common reasons to use a kid box are for disbudding (removing of the horns) and tattooing. A kid box is a great item to have on hand, unfortunately, they are not readily available to purchase so that leaves building one as your best option.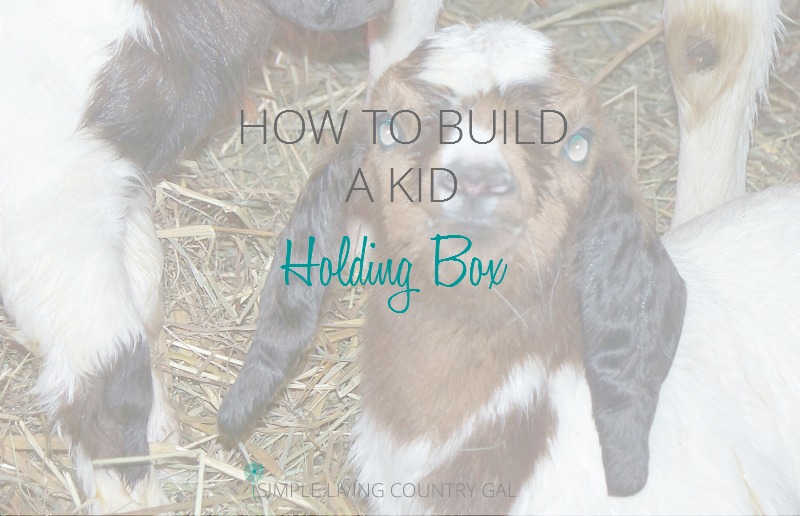 I went to Handy Man Hubby, showed him a picture I found online and he took it from there. We got our plans from betterhensandgardens.com. The plans were shown using an aluminum neck piece. I really didn't want to purchase anything additional so we made our own.
Items purchased were the wood, hinges, and latch.
The total cost of the project was $37.00, but I am sure you could make it for much less using what you have on hand. We chose to purchase pine wood since this box will be getting a lot of use.
Supply list:
Wood
Hinges (we used two)
Latch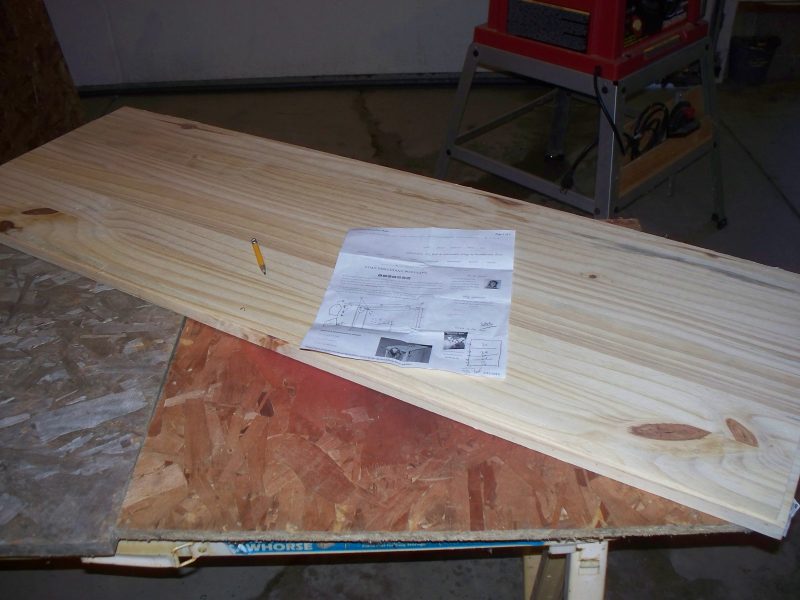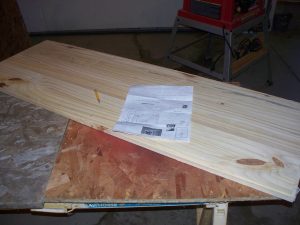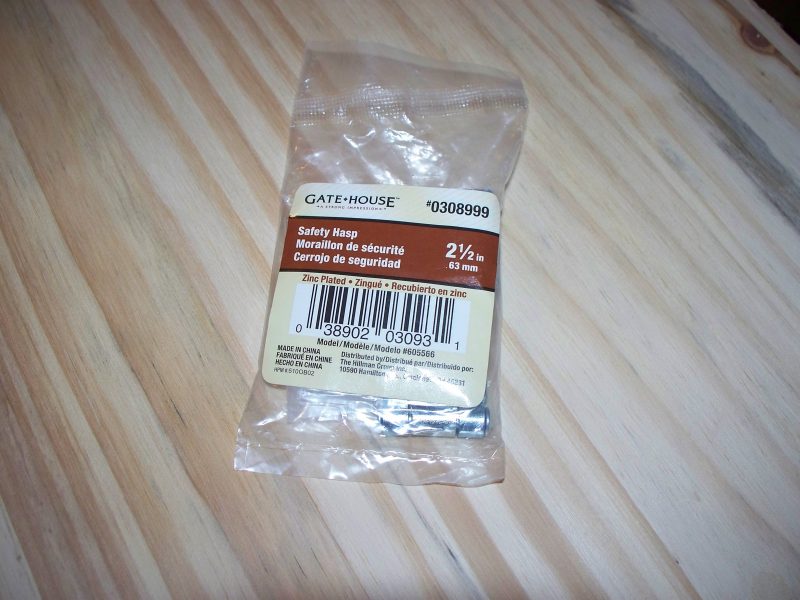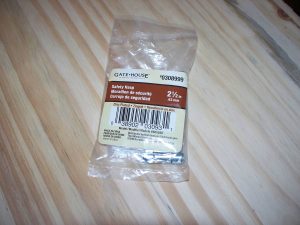 Cut out the following pieces.
Two sides 16 x 24
Top and bottom 5 x 24
Two ends 5 x 15 3/4
Belly board 5 x 4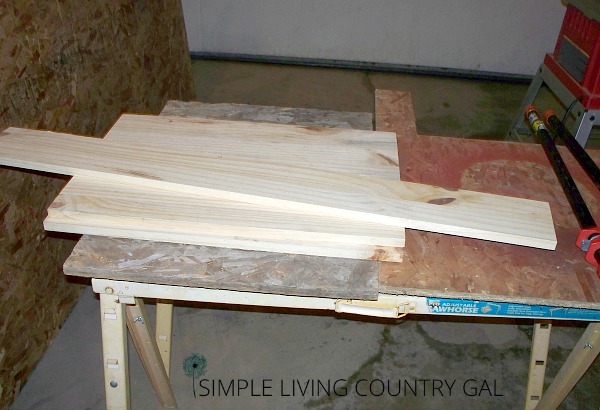 Putting it all together.
Begin by assembling your sides and end pieces.
A clamp comes in handy at this point since I was too busy being the paparazzi! It is like an extra pair of hands holding things tight for you.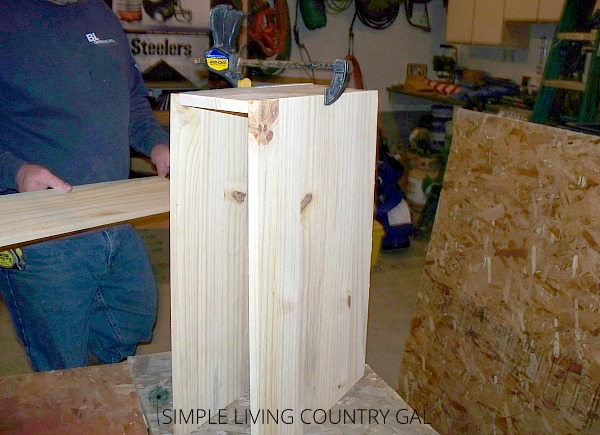 Since we chose not to use the metal neck piece shown in the original directions, Handy Man needed to cut one out by hand.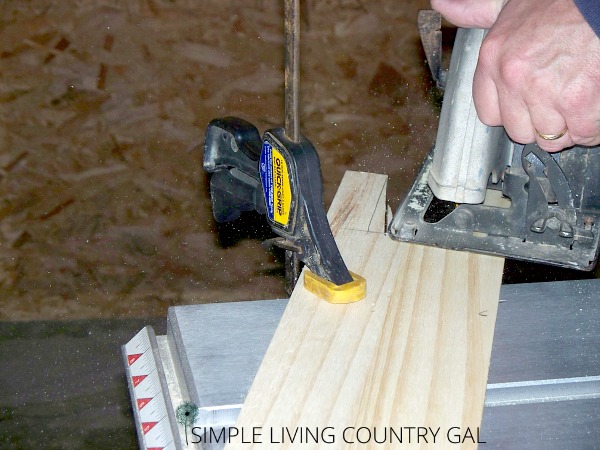 The other side was a bit trickier so Handy Man had to pull out the big guns and used a pipe clamp.
I wisely kept on snapping pictures because that is what I do now.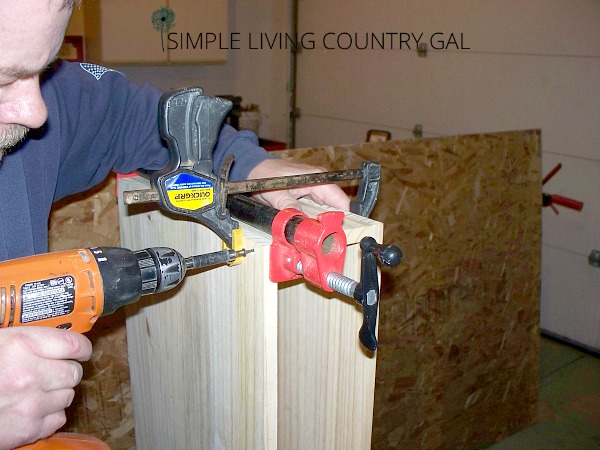 Next, we attached the belly board, this was a bit tricky since we had the sides on already. I actually had to help at this point so I'm afraid there is no action shot.
I guess Handy Man didn't have the correct clamp.
The purpose of the belly bar is to hold your goat up to the height of the neck hole. This will prevent choking so do not skip this step.
If you find, upon testing, that your goat is still too small to fit through the neck hole then you can add a towel to that bar to lift them up even more.
The kids do not need their feet firmly on the bottom of the box, it is more important that they are held securely and are not choking.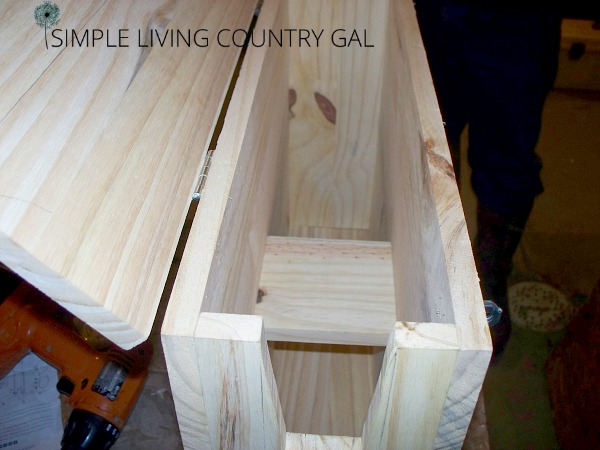 We chose to put our hinges on the side of the top panel. To do this we needed to bring in the large pipe clamp. Once the bottom panel is attached add the clamp and screw in your hinges.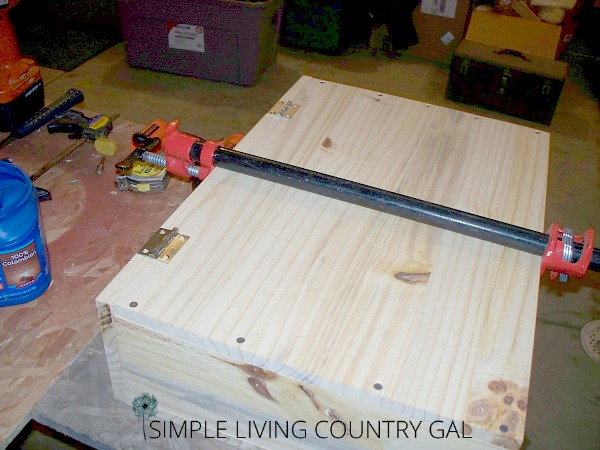 Hang in there, we are almost done!
We placed our latch towards the front and after using it today I can confirm that spot worked well. The latch is there to hold the box securly closed. This will reduce the risk of injury to the goat by holding them safely and securely inside.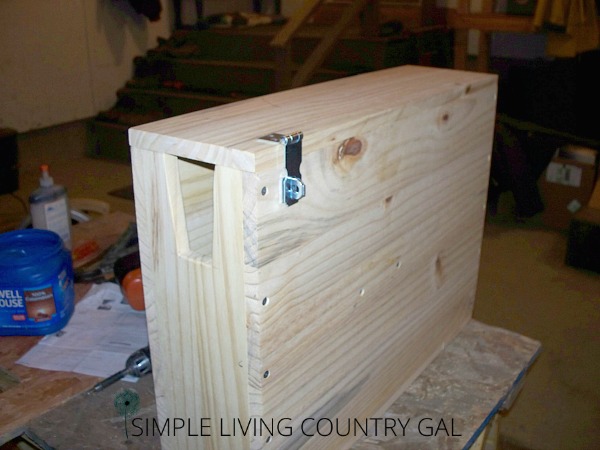 Testing your kid holding box out.
I suggest you test out the neck hole to make sure it comfortably fits your kids. When we tried ours out with our own kids we found the opening to be a bit small for our larger kids and simply filed down the opening to allow for more room.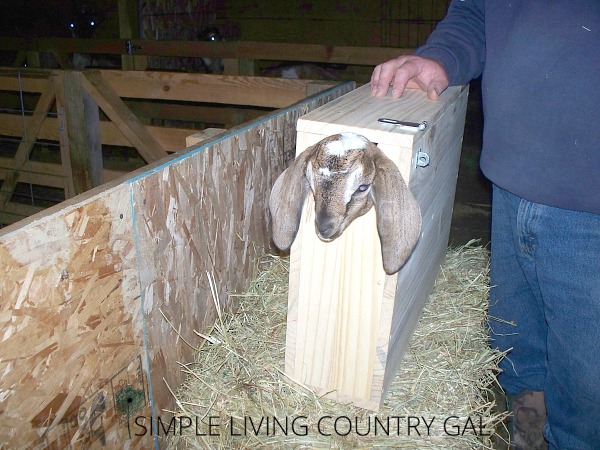 Since we chose not to use the neck piece Handy Man made a chin rest. I wasn't sure we needed this but the extra stability really did help.
This also prevents choking if you have a smaller kid inside.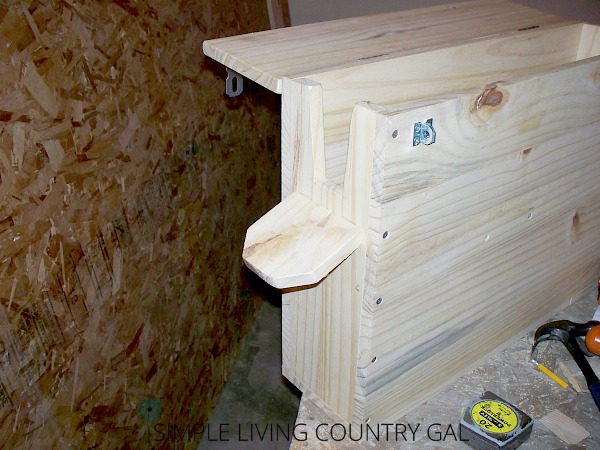 And that is it! I know it seems like a lot but when you break it down into steps it is quite simple to do. A convenient tool to have around you will be thankful for this extra pair of hands when you need them.
All in all the project took about one evening to finish, even with me stopping Handy Man to take pictures every 10 minutes. 🙂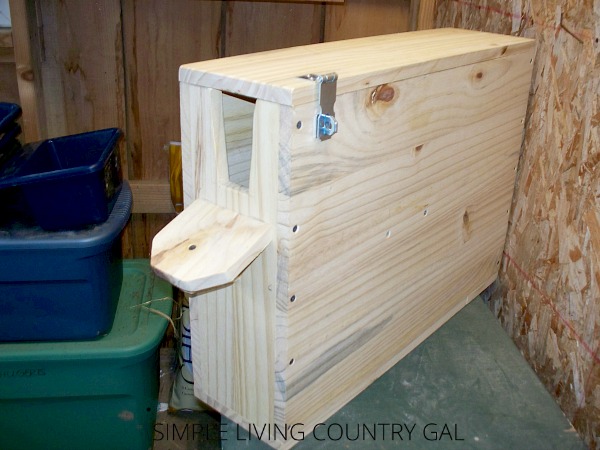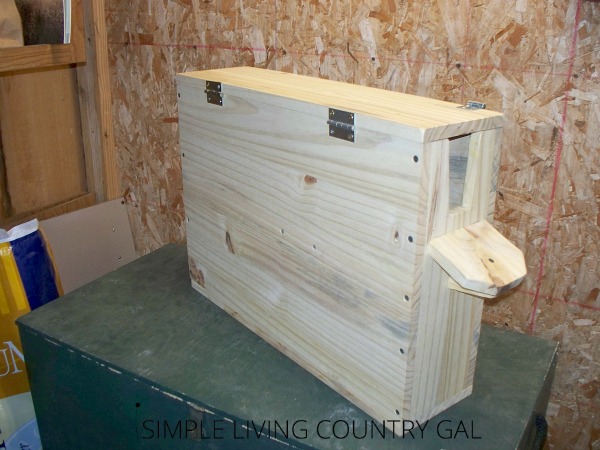 This size box will hold a Nubian or Alpine kid up to about 2-4 weeks old. It will hold a bit older if you have a dwarf or mini. If you place a small block of wood inside that the goat kid can straddle you can help the kid's head to fit a bit better through the opening.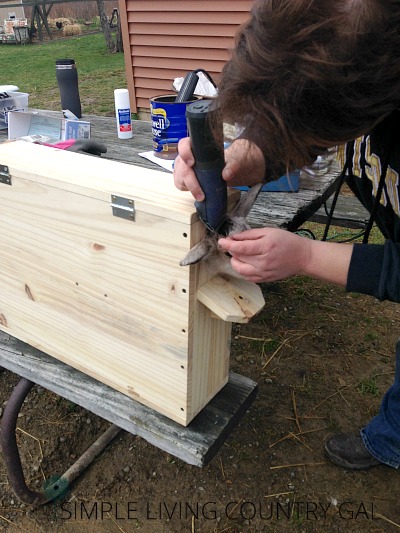 Do you have questions on building your own kid holding box? Leave a comment below, I would love to hear from you!