bottle baby goat feeding schedule
Baby goats are some of the cutest things around, and if you have them, you know this is true. Many times the moms take care of feeding their kids, but sometimes, we are responsible. If you are new to feeding goat kids, then this bottle baby goat feeding schedule will help.
Goat breeding and goat kidding tips will help you set up a feeding routine for the youngest members of your herd.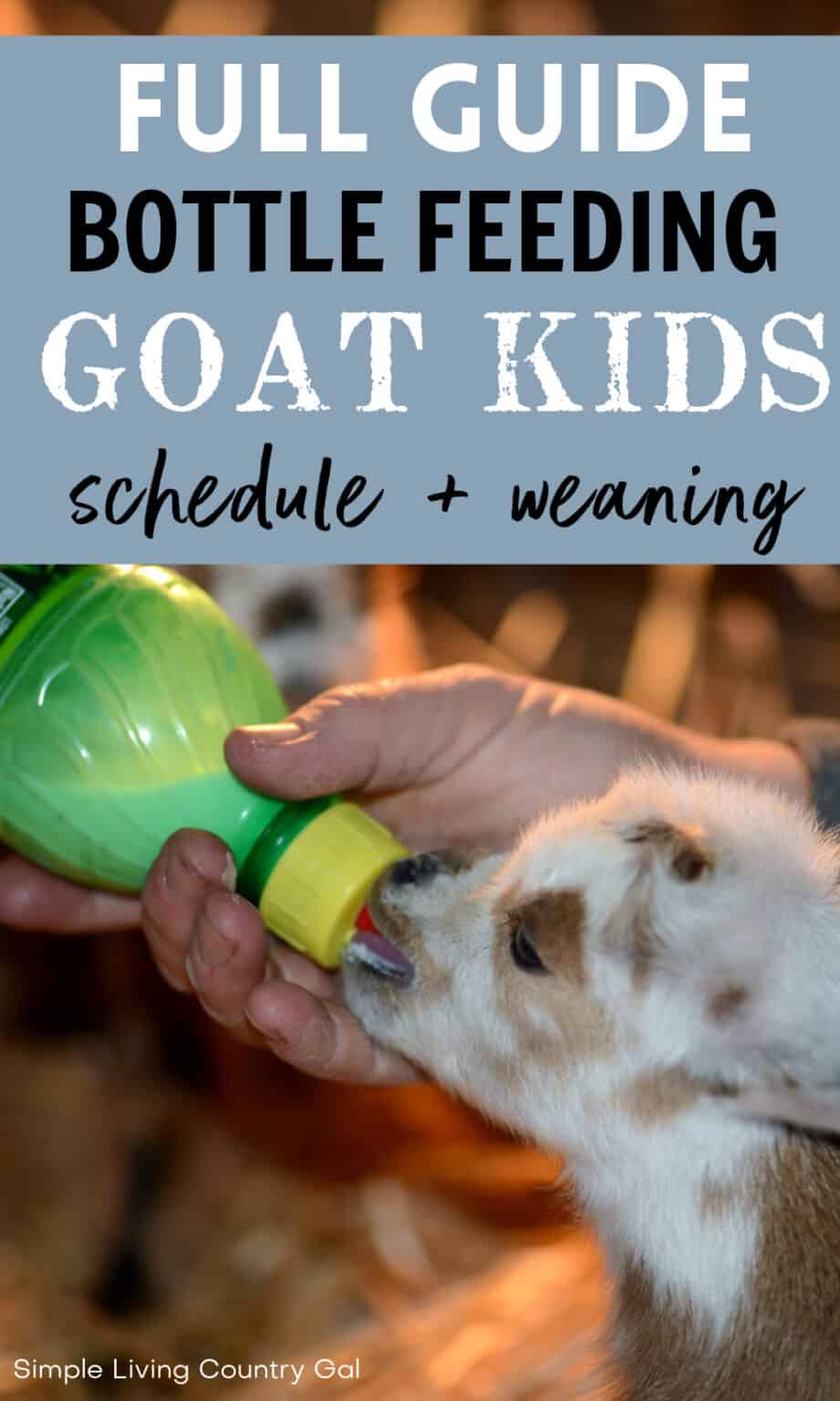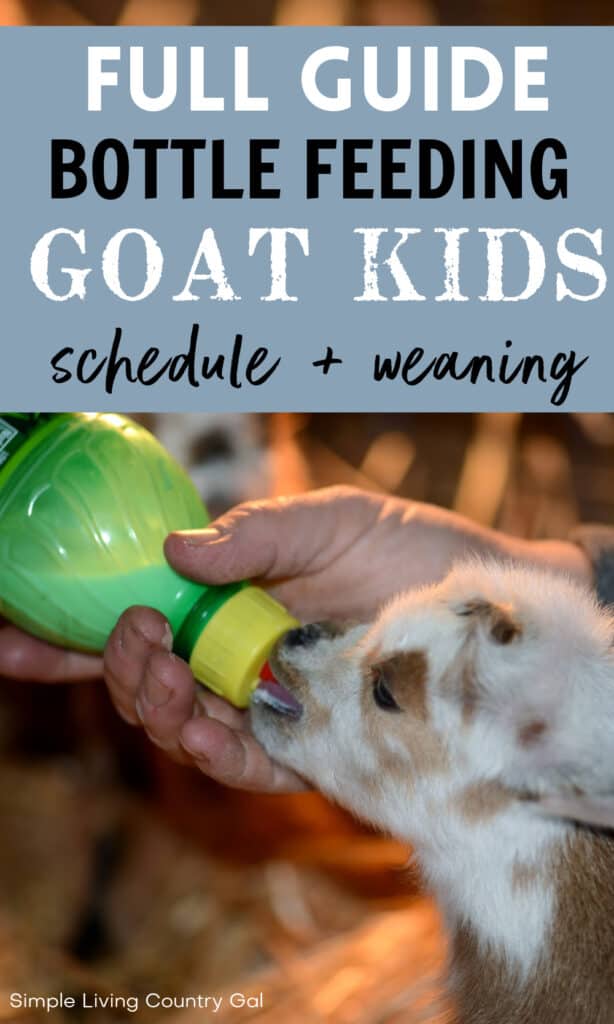 Feeding baby goats is similar to feeding people; it needs to be done every few hours every day. When you have a full homestead, this demanding schedule can throw the rest of your chores on its ear. Hopefully, by the end of this article, you will be confident to make a routine for feeding your goat kids so it doesn't interfere with your daily chore schedule.
The Importance of Colostrum and Baby Goats
Before we talk schedules, it is important to understand colostrum and the role it plays in a newborn goat's health. Colostrum is the first milk produced by a doe within hours after giving birth. It contains essential antibodies and nutrients that protect newborn kids from infections and give them the energy they need to thrive. Therefore, it's crucial for baby goats to ingest colostrum in the first few hours of life.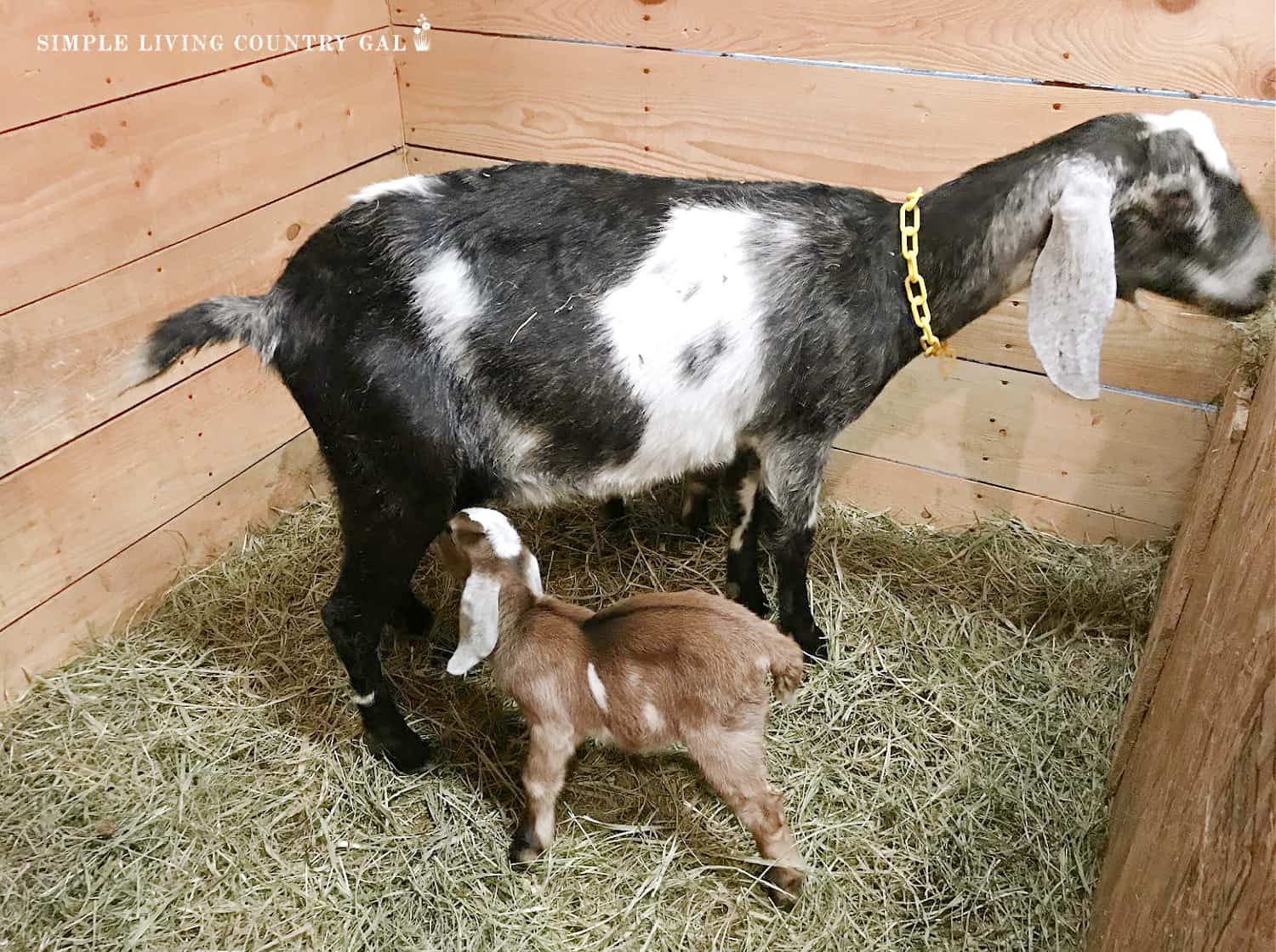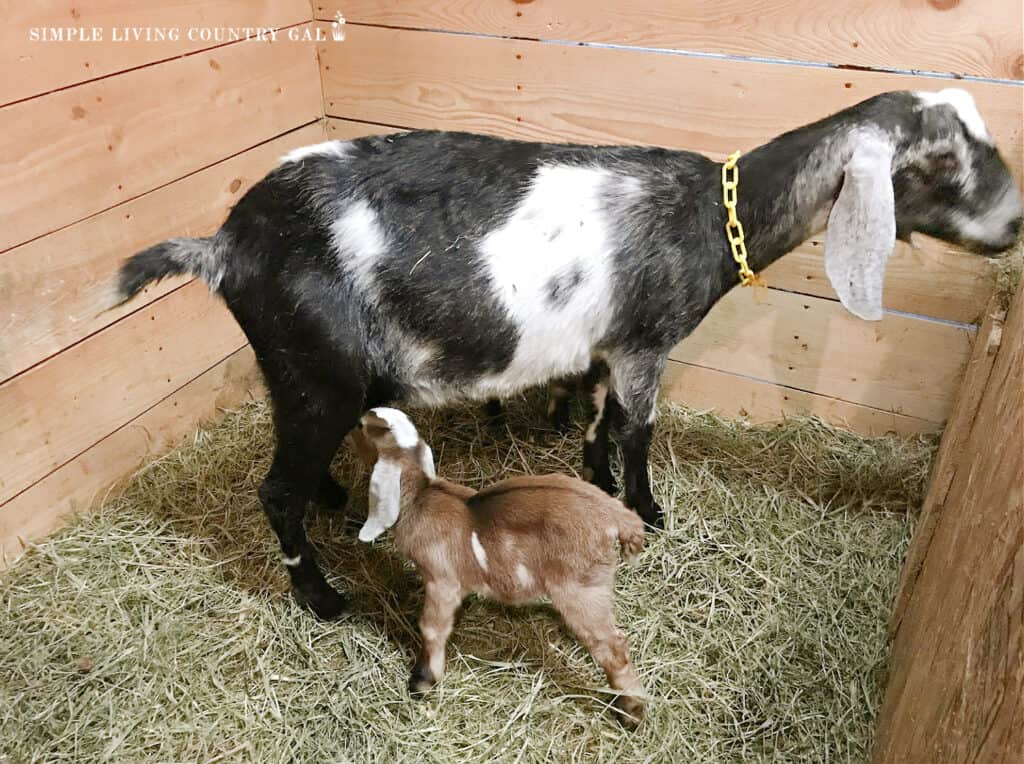 Depending on how many kids you have, you may need to supplement with store-bought colostrum. A general rule of thumb is 10% of the baby's body weight within the first 24 hours, divided into several feedings. For example, if a goat kid weighs 5 pounds, then they should consume half a pound of colostrum in total over several feedings within the first day.
Once your kids have had their fill of colostrum, it's time to start them on a milk replacer formula. Milk Replacer is specially formulated for baby goats and contains essential nutrients like protein, fat, vitamins, minerals, and probiotics to support healthy growth and development. It's important to choose a high-quality milk replacer that is specifically designed for goats, as cow's milk or other substitutes may not provide the necessary nutritional balance.
In general, goat kids should be fed every 3-4 hours during the first week of life. This can be adjusted to every 6-8 hours by the second week, and then every 12 hours by the third week. By the fourth week, they should be fully weaned and eating solid foods. However, every goat kid is different, so it's important to monitor their growth and adjust feeding schedules accordingly.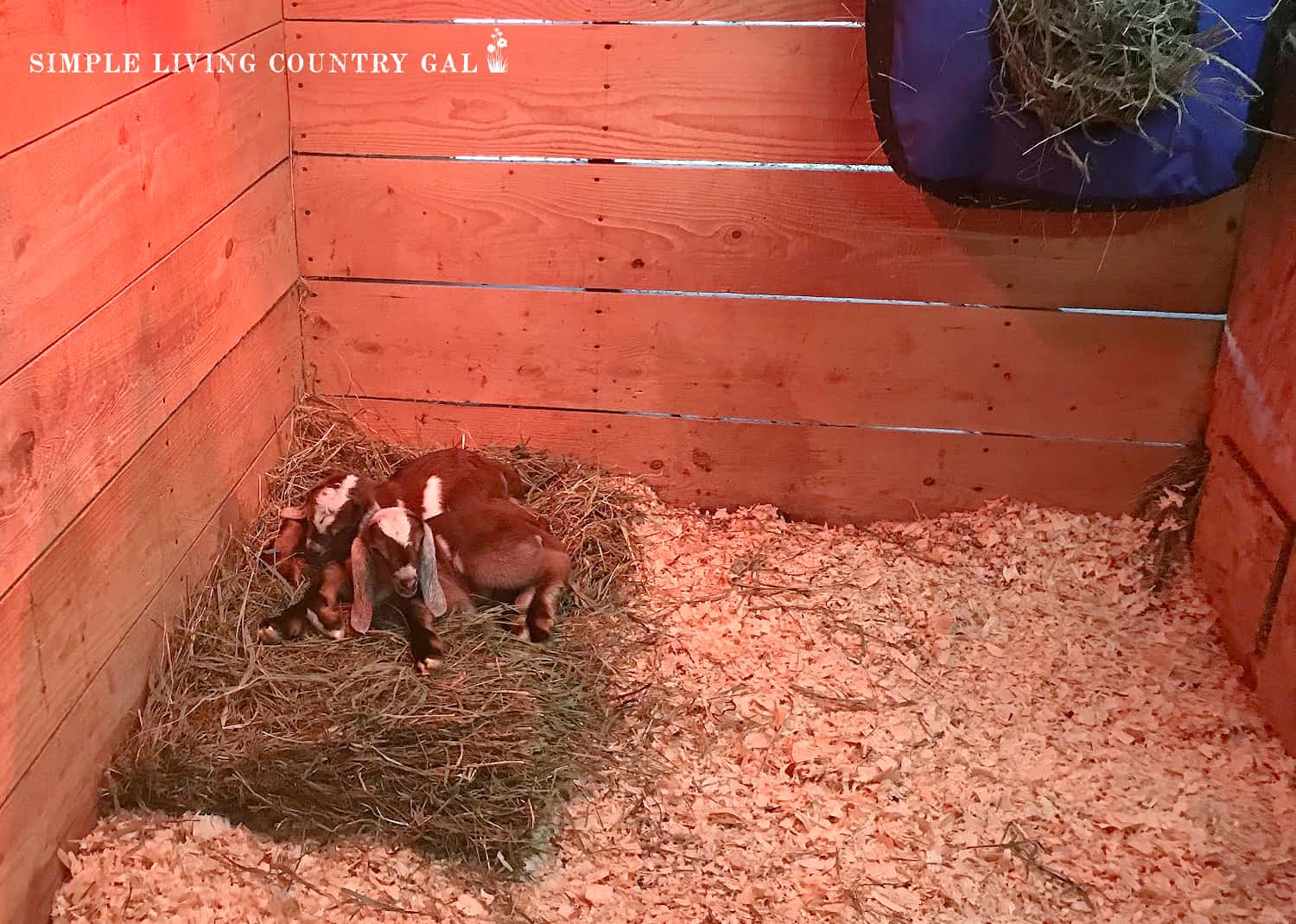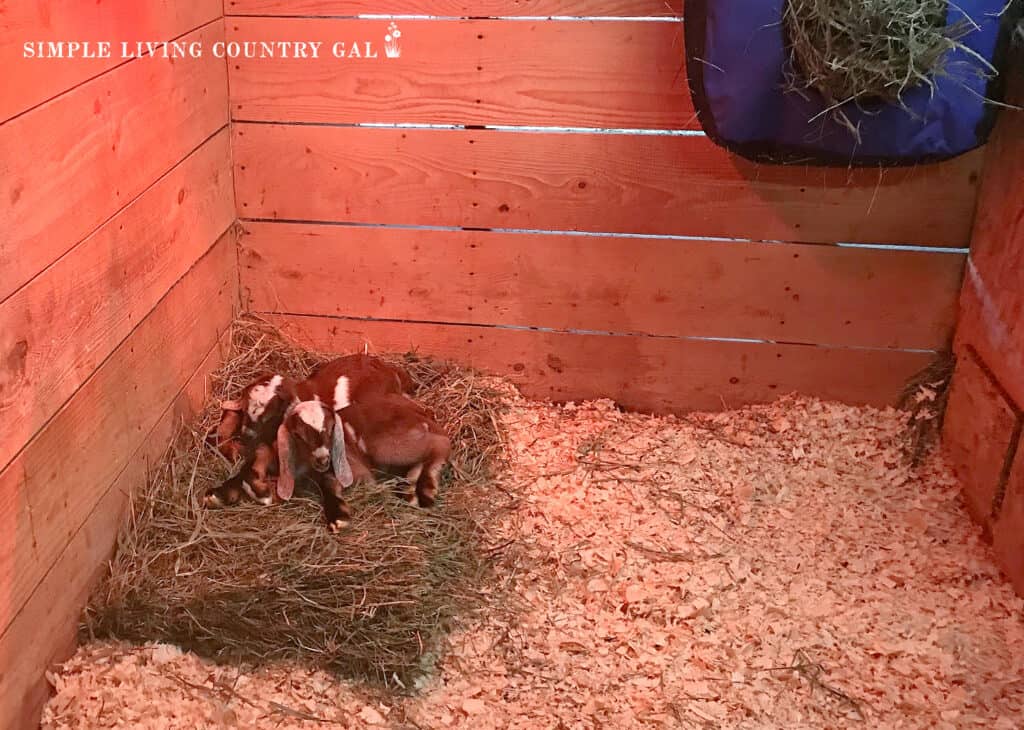 How many ounces of milk should a baby goat drink?
Typically, a newborn goat kid weighs about 5 to 8 pounds. Based on their weight, they need between 10% and 12% of milk per day. For example, if your kid weighs around 5 pounds, it will drink approximately half an ounce of milk every feeding session.
How do you know a goat is full when bottle feeding?
You will know when the goat is full because its stomach becomes taut and round. If the baby goat doesn't finish the whole bottle, take a break for about 15-20 minutes, then try again. You'll know that your kid is getting enough milk when it starts to gain weight and becomes more active.
8 Pcs Pritchard Nipple Set for Goat, Lamb, Pup, Foal, Calf, Orphaned Small Animal – Soft Rubber Milk Feeding Pacifier – Screws on Any Sprite, Coke, Soda Bottle
Manna Pro Colostrum Supplement for Newborn Goat Kids | Formulated with Vitamins and Minerals | Helps Promote Healthy Development | 16oz
5pcs Pet Nursing Bottles with 5pcs Nipple for Goats Small Animal Milk Drink Nipple Bottle for Nursing Lambs and Goat Kids
Purina | Kid Milk Replacer for Goats | 8 Pound (8 LB) Bag
Baby Goat Feeding Schedule
Week 1
During their first week of life, kids should be fed every two hours during the day and every four hours at night. It's best to feed them 5-6 times a day, ensuring that they get enough nourishment to grow healthy and strong.
When do baby goats start eating grain?
Grain can help jump-start a baby goat's rumen development. You can have small amounts of grain out at one week letting them explore the feeder. Goat kids at this age will nibble and play with the grain but may not eat it for a few more weeks.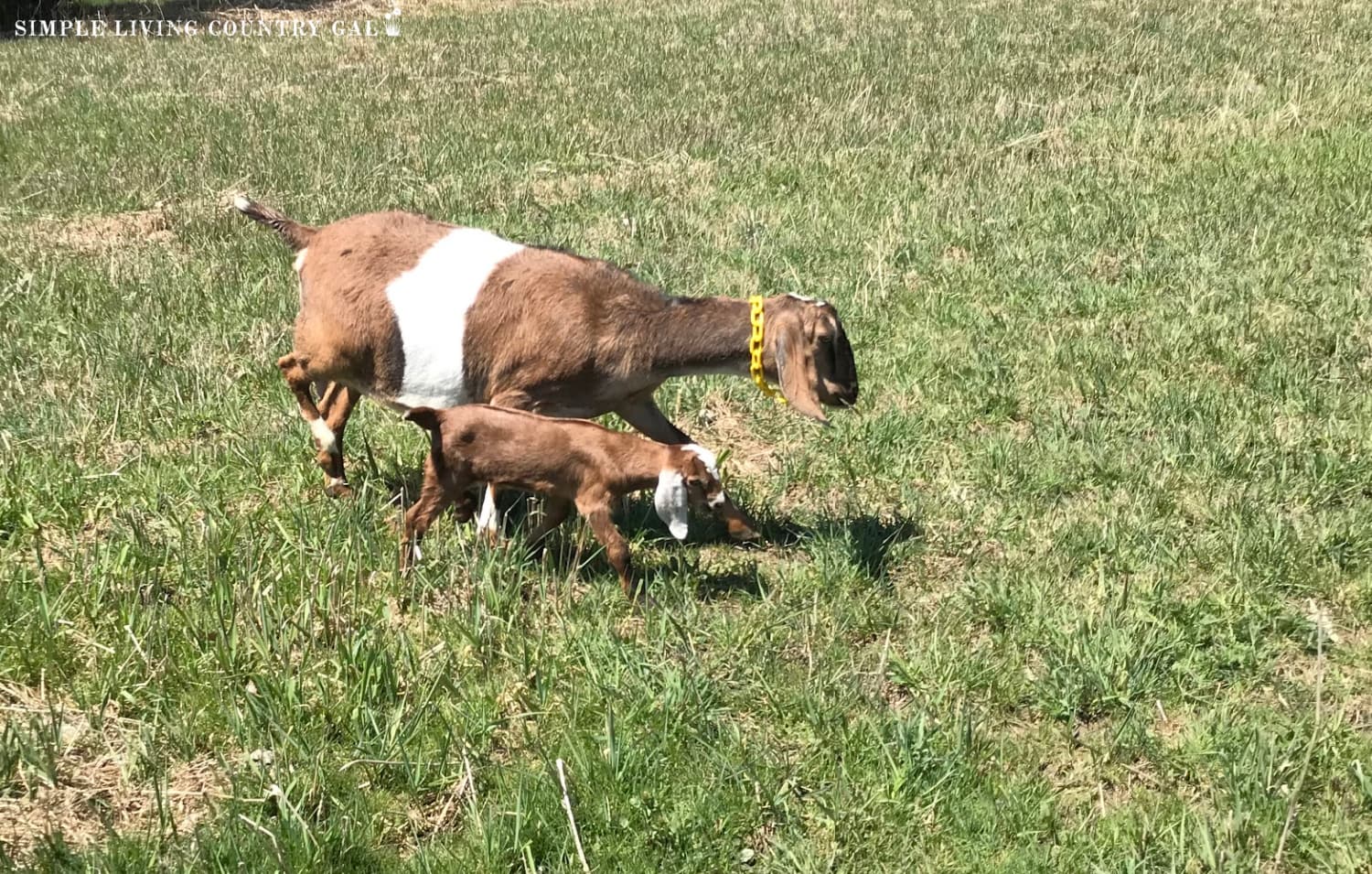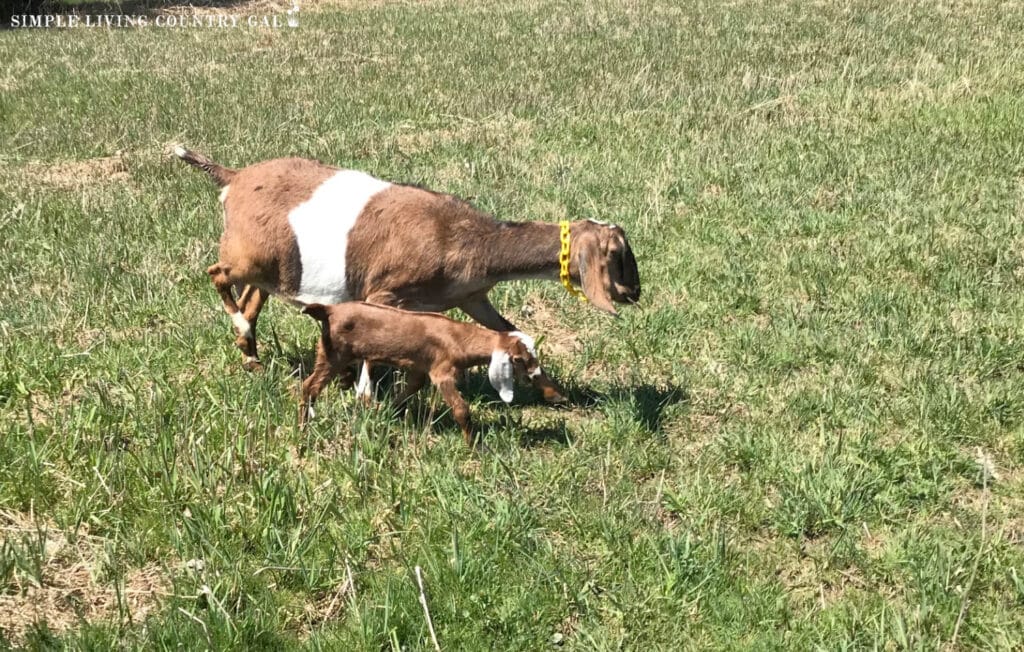 Week 2
When your baby goat reaches its second week of life, you can begin spreading out their feedings to every three hours during the day and every six hours at night. This will give you a little bit of a break, but still provides enough nourishment for their rapid growth.
Week 3
By the third week, the kid should be able to go four hours between feedings during the day and up to eight hours at night. Make sure your goat baby is getting plenty of milk in each feeding session, so they don't become malnourished.
When do baby goats start eating hay?
As baby goats grow, they will start to develop their rumen, which is a stomach compartment where hay and other vegetation are digested. This usually happens around 4-6 weeks of age, although some kids may start nibbling on hay as early as 2-3 weeks. It's important to provide high-quality hay for your baby goats to ensure proper nutrition.
Gradual Weaning
Around the time they reach three months of age, you can start to wean your goat kids off milk by slowly decreasing their intake. Start by reducing one feeding session every few days until they are fully weaned onto solid food, usually around 12 weeks old. This gradual process will help prevent stomach upset and make the transition easier for the baby goat.
More Bottle Feeding Tips
While bottle feeding can be a rewarding experience, it's important to remember that goats are social animals and thrive in herds. Here are a few tips to keep in mind.
#1. We found that plastic soda bottles, particularly Mountain Dew, fit the Pritchard nipple perfectly and will save you from having to purchase bottles.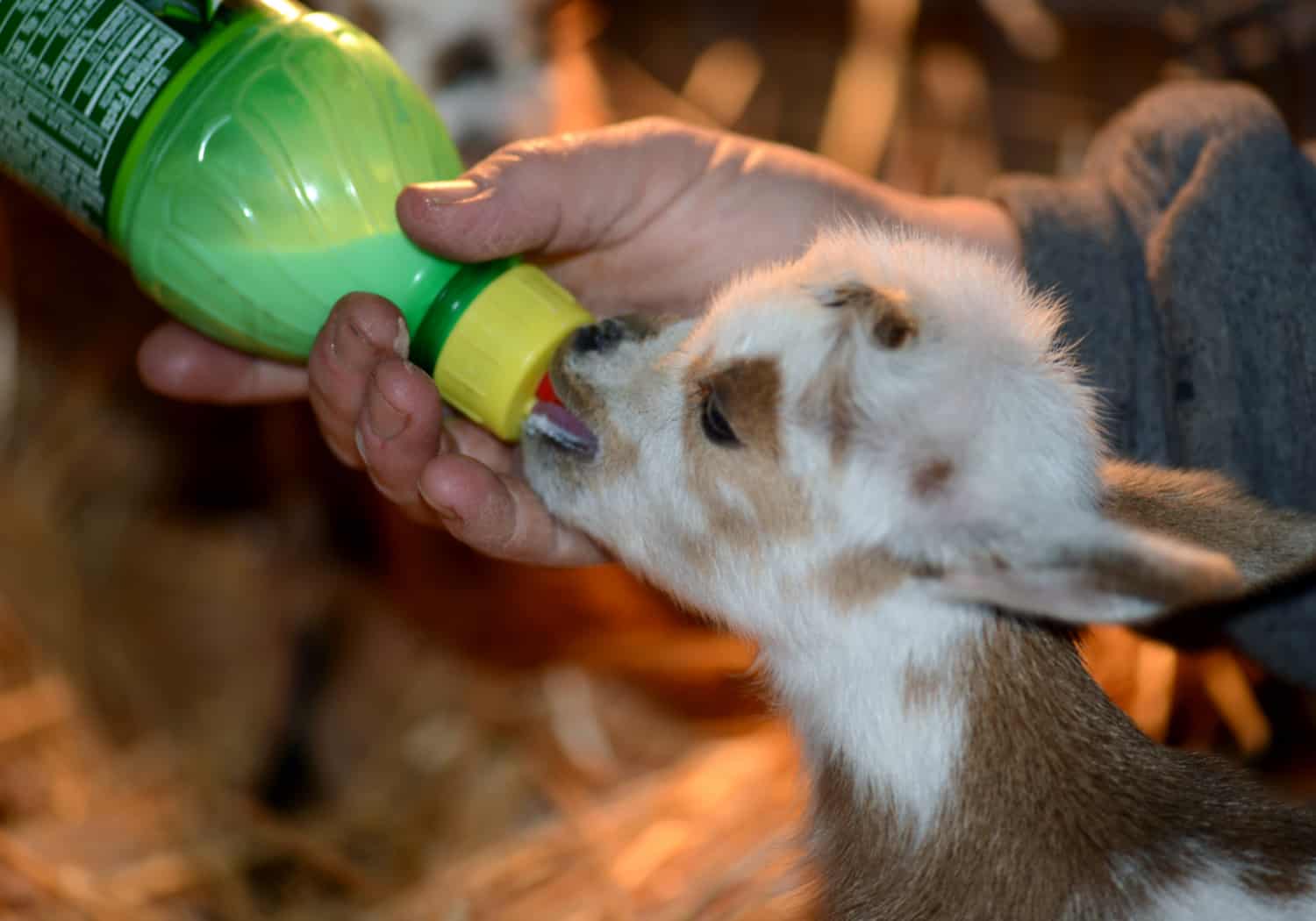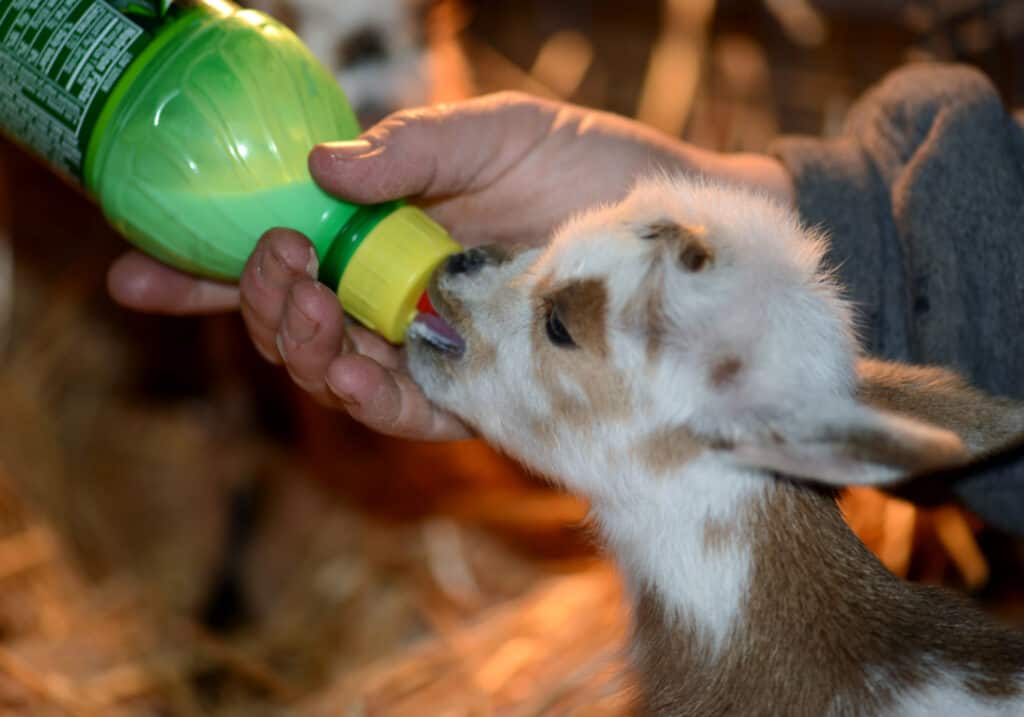 #2. If you're raising a single goat, make sure to provide them with plenty of interaction and stimulation to keep them happy and healthy.
#3. Make sure to use proper hygiene practices when handling milk and bottle-feeding equipment to prevent the spread of bacteria.
#4. As your baby goat grows, you may need to switch to a larger bottle and nipple size to accommodate their increasing appetite.
#5. Always monitor the amount of milk your goat is consuming and make adjustments as needed to ensure they are getting enough nutrition without overfeeding.
Bottle feeding can be an enjoyable and rewarding experience for both you and your goat kids. It's important to remember that every kid is different and may require individual attention and care. By following these guidelines and seeking advice from experienced goat owners, you can successfully raise healthy, happy bottle-fed goats.
More Goat Kid Care: