50 Ways You Can Save Money This Week.
I am always looking for ways to save a buck.
Hey, I work hard for my money and the more of it I can keep in my pockets the better.
And if you are like me, then you might like to learn about 50 ways to save money this week!
Awesome, right?!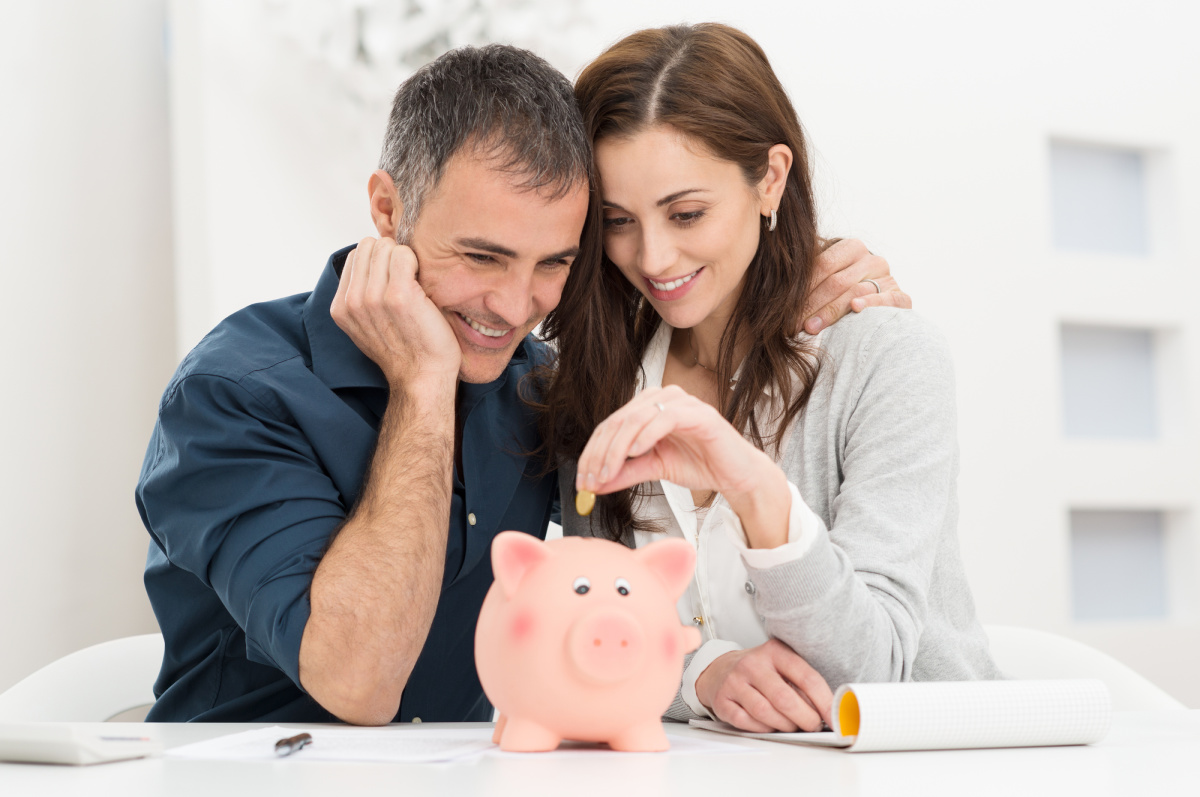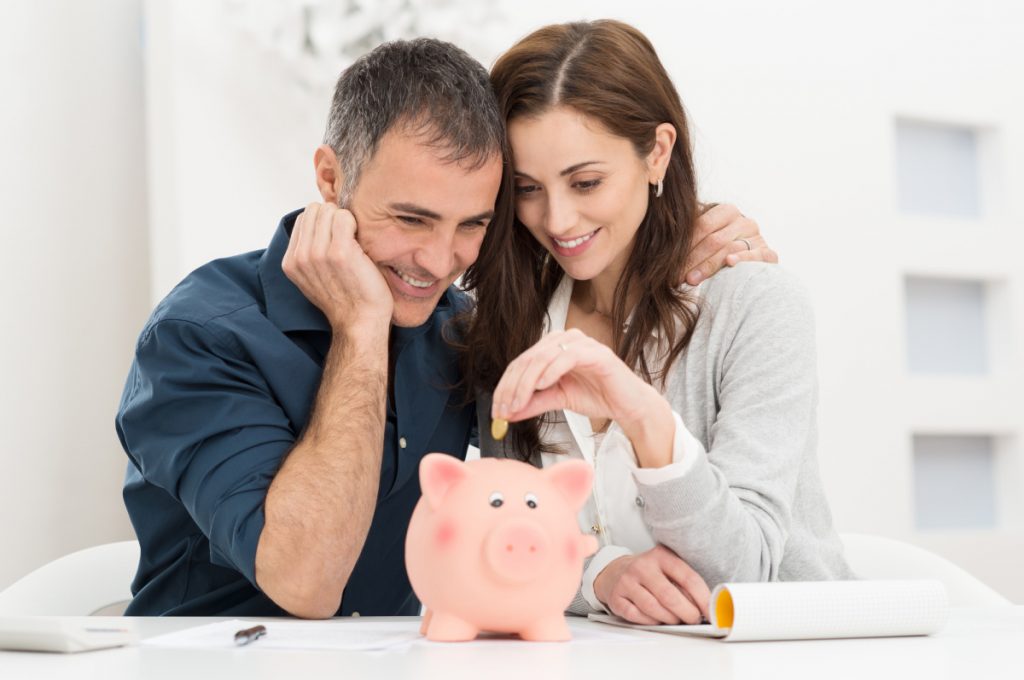 I scoured the internet and tapped into my own resources and came up with a list of 50 things you can do this very week to save yourself some big money.
So if you are ready…let's do this!
50 Ways To Save Money This Week!
1. STAY OUT OF ALL STORES FOR 7 DAYS
So this is a no-brainer, but if you can't buy it you can't spend it. The easiest way to save money is to stay out of the stores and if you can do it for the next 7 days, then you can save big.
2. CREATE A MENU USING ONLY WHAT YOU HAVE
Challenge yourself to get creative and make something out of nothing. I love the challenge of using up what I have to make an amazing meal. Bust out that casserole dish and dig into your inner retro cooking ninja!
Read: How to Make a Weekly Menu and Ensure You Use It.
3. LOWER YOUR HOT WATER HEATER
Just by lowering your hot water heater 10 degrees, you can save up to 40% of your bill. Easiest money-saving tip EVER! Find more information on this HERE.
4. CREATE AND USE A PRICE BOOK
Invest time in recording prices of items you use regularly and ensure you are always getting the best deal.
Read: How to set up and use a Price Book.
5. PUT AWAY YOUR DEBIT AND CREDIT CARDS
Forcing yourself to live only on cash is really quite eye-opening. Frightening…but eye-opening as well.
6. GO TO THE LIBRARY
The library is one of my favorite places to go.
I love the smell of a good book, don't you?
Free books, games, puzzles, the internet, and movies and new for us, FREE online classes! This is one I am really excited about!
Take advantage of your library for your family's entertainment.
Ninja tip to save money this week: Do you have little ones? Call your local library for free events just for the kiddos. Leggo building, storytime, art days, holiday get-togethers. You will be amazed at all your library has to offer!
7. OPEN AN EXTRA CHECKING ACCOUNT
Open up a new checking account and use it for unexpected expenses. This will go a long way to keep your budget intact.
We use ours for car fixes, home repairs, even medical surprises we are not budgeted for. Having an account that is meant for those surprise bills really keeps the household budget more secure.
Ninja tip to save money this week: Like the idea of an extra checking account? Don't stop there! Many banks offer free accounts so take advantage. Have an account just for groceries, one for entertainment, one for household and more. This is a great alternative to the envelope system.
8. INSTALL A CLOTHESLINE IN THE LAUNDRY ROOM
Using your dryer can be costly, instead, air dry those clothes more and save.
If you don't have the room just hang an old broom handle and hang clothes to dry on hangers. This is what we do and you would be amazed at how many shirts I can hang this way.
I am also a big fan on drying racks and have two just like these.
9. MAKE YOUR OWN CLEANING SUPPLIES
If you really want to save money this week, then make it don't buy it.
Homemade cleaning supplies work just as well and are a fraction of the cost. All you need is vinegar and baking soda and you will be amazed at what you can clean!
Check out HGTV.com to get a list of easy-to-make cleaners.
10. SET UP A COIN JAR
Find a jar and search for change in your home.
Keep the jar and fill it all year long. Use the money for holiday expenses or for paying down debt.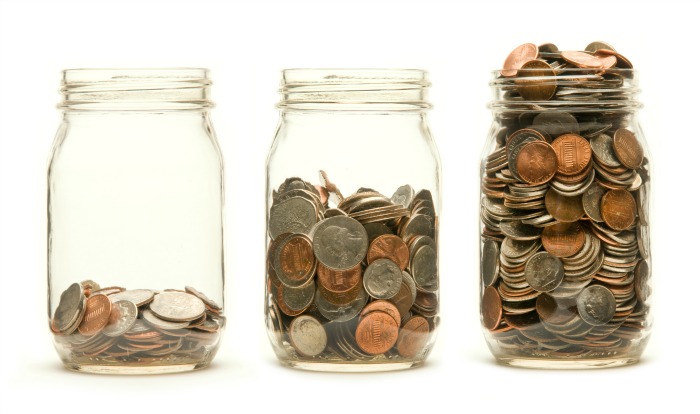 11. FIND SOMETHING TO REUSE RATHER THAN THROW AWAY
Cut up old t-shirts to use as rags with your homemade cleaning sprays. LOVE this tip!
READ: Living Paycheck to Paycheck – Ninja Tips for Saving Big Money
12. DO A FREEZER INVENTORY
Get in your freezer and really clean it out. Make an inventory sheet that lists all that you have sorted by category for easier use.
Each week use up a frozen item before it goes bad. This will help control waste and save you money on your grocery budget as well.
Ninja tip to save money this week: I have a chest freezer and it just amazes what can get buried in there! Use these stacking baskets to organize your chest freezer. No more lost food! These are the exact baskets I use. Yes, they are expensive but they are also durable and work perfectly.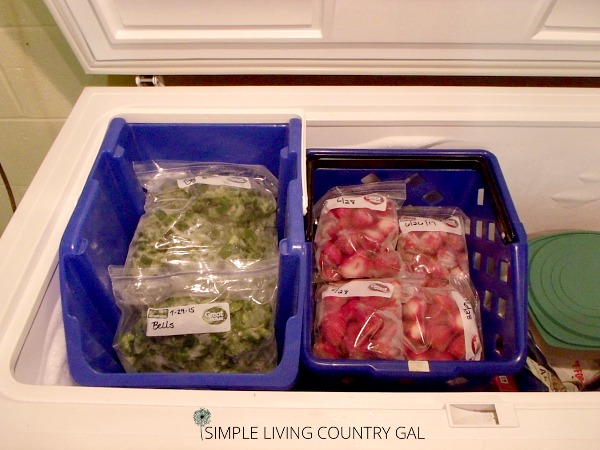 13. MAKE A LIST OF ALL BIRTHDAYS AND ANNIVERSARIES FOR THE YEAR
Plan ahead for purchases and put money aside each month so you are ready. Better yet, join survey sites to get gift cards to use for gifts.
Read: Birthday Card Organization – a Step by Step Guide
14. MAKE YOUR OWN BIRTHDAY AND ANNIVERSARY CARDS
Find sentiments online both funny and caring to use in your cards. Sometimes homemade shows you care more than store bought.
Ninja tip to save money this week: Shop using the FREE app EBATES. I just started using this 2 years ago and have made over $500 just by clicking a link before I shop online. Sometimes saving money is not only easy but fun too!
15. BAKE 3 THINGS THIS WEEK AND FREEZE
Having yummy treats at the ready can keep you from feeling deprived. Brownies, cookies, and other sweet treats can save a fortune on your grocery budget when you make instead of buy.
Frozen Cool Whip Sandwiches
Take a graham cracker and break in half.
Spread a nice thick layer of cool whip on one cracker.
Place the other cracker on top making a sandwich.
Places sandwiches in an airtight container.
Freeze until ready.
Enjoy!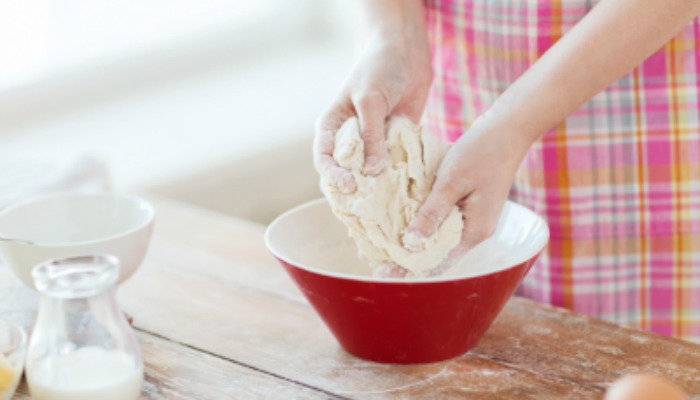 16. CANCEL ONE THING THIS WEEK
A magazine subscription, an online membership, car wash service, movie club, or even a bad habit.
Learn to do without, at least temporarily, while you catch your breath. Make a goal to cancel 1 thing this week for at least 3 months. At the end of those 3 months reevaluate before adding back into your monthly expenses.
You just might be surprised to find that you did not miss what you canceled.
17. NEGOTIATE YOUR BILLS FOR LOWER PAYMENTS
Call your cell phone company and ask for ways to lower your bill. You may be surprised by what they say.
Don't stop there, call everyone on your payables list! I saved thousands in one morning doing this very thing!
Now I do it every year. 🙂
Read: How One Call Save Us Thousands a Year!
18. DO A HEALTH CHECK ON ALL APPLIANCES
Make sure you are not caught off guard by unexpected fixes, catch them early and save money.
19. USE THAT SLOW COOKER/CROCKPOT
Get on Pinterest and find some low-cost delicious meals. I love my crockpot and use it year-round. Having a ready-made, one-pot meal is not only a money saver but a time saver too.
This is also a great way to use up things in your freezer!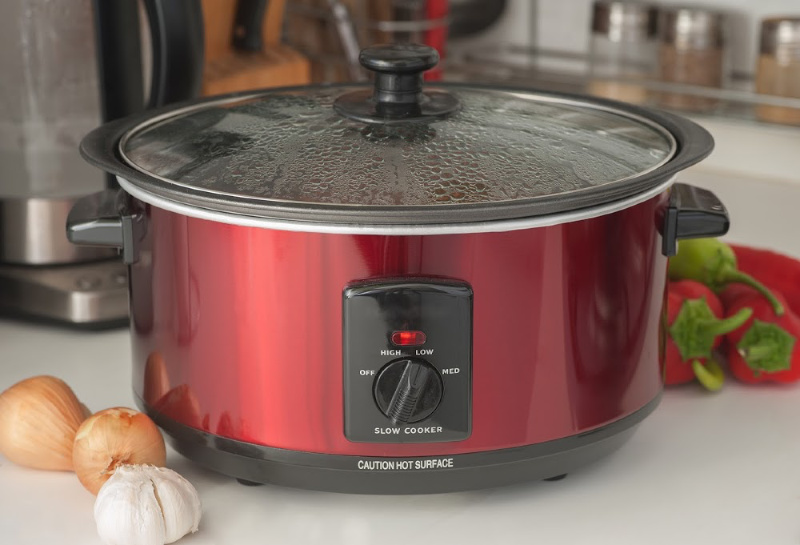 20. SET UP A CASH ENVELOPE SYSTEM
Having cash set aside for weekly expenses can save you a big chunk of change.
You can have one envelope for groceries, gas, misc, and even for family fun. It is amazing how much you can save doing this one tip.
Warning, it does take a bit to get used too, so take it slow when you first start out.
21. GO THROUGH YOUR CLOSETS
Take all unwanted items that are in great condition to a consignment shop or sell on Facebook or Craigslist.
Donate the rest and list as a deductible on your taxes. Not only will you save money this week but you will help others save too.
Read: Top Hacks for Organizing your Closet
22. FIX IT YOURSELF
You can learn to do just about anything on YouTube. Educate yourself before calling a repairman, however, be careful not to do anything that may void a warranty.
23. COMPARISON SHOP YOUR CAR INSURANCE
We do this every year and every year we save a little more.
Don't forget to tell your current insurance company you are doing this, they may just surprise you with a discount of their own. It is amazing what asking can save you.
24. TURN DOWN THE HEAT OR YOUR AIR CONDITIONER
By just adjusting the temp by a few degrees you can save some pretty impressive money.
Read: 10 Ways to Save M0ney on Your Winter Utilities
Read: How to Keep Your House Cool Without Central Air
25. AIR DRY YOUR DISHES
Set the timer for your dishwasher and open the door to let the dishes air-dry instead. Such a super simple way to save money this week.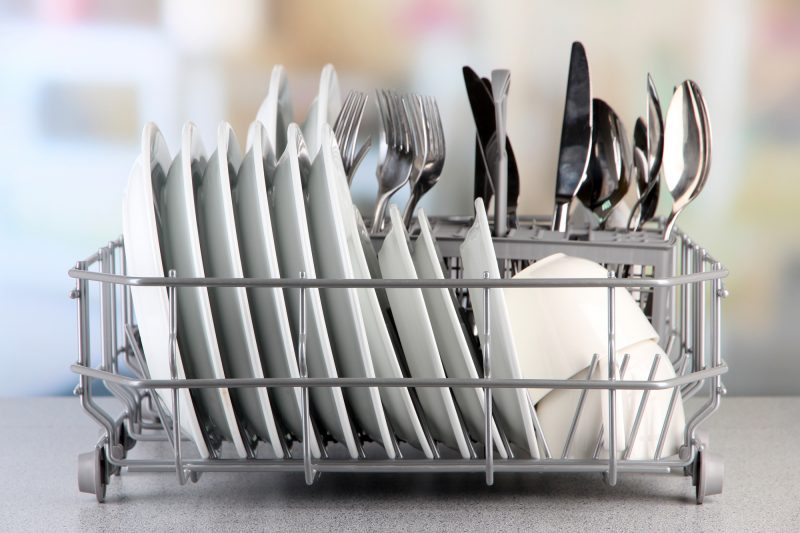 26. CUT YOUR FAMILY'S HAIR
Watch on YouTube to get the basics down and learn to do trims in between cuts. Even if you only learn how to trim bangs, this can extend your haircuts for another few months.
27. DECLUTTER AND SELL
Walkthrough your home and find unwanted items to sell on craigslist, Facebook or in your local paper.
Ninja tip: Don't forget to check your local newspaper. Our paper will allow us to list any items for free if they are less than $100.
Not sure how to sell on Facebook or Craiglist? Find out how with my simple course!
Click HERE to learn more. Use YARDSALE to get 20% off.
28. MAKE CLOTH NAPKINS AND DITCH THE PAPER
Reuse old shirts or washcloths to make cloth napkins.
When we were living really tight I never bought paper napkins or paper towels, and you know what?
It never bothered me one bit!
If you really want to save money this tip is simple and a great way to get more use out of a ratted towel.
29. MAKE YOUR OWN CONVENIENCE FOODS
Pre-make snacks in small easy to grab portions in both kids and adult sizes.
Bake cookies, mini-brownies, or even muffins. Freeze the full batch only keeping out what you need for a week at a time.
30. TAKE AN AFTERNOON AND SIGN UP FOR LOYALTY PROGRAMS.
Go online and find your favorite stores, restaurants, and entertainment. Sign up for deals and coupons. Don't forget to enter your birthday for even more treasures!
Ibotta is our favorite way to save in the grocery store. It's an online phone app that my entire family uses. Last year I had enough money in my Ibotta account to pay for family Christmas gifts! It's super easy to use and works at most, if not all, grocery stores.
Yep. Even Walmart and Sams club!
31. LEARN TO GROW YOUR OWN FOOD
Start a garden if the season is right or at least set up a plan to do one this summer. You can also start a herb garden indoors and save money on expensive spices.
Read: How to Grow Herbs in your Own Home
32. GROCERY SHOP MONTHLY
This tip will not only save you time but a huge amount of money as well. Remember if you really want to save big money, stay out of the stores! Limiting your trips by even one a week will save big.
33. COOK ONE MEAL THIS WEEK AND DOUBLE IT
Put it in the freezer for a quick dinner option rather than stopping for take-out. There is nothing that saves time more than an already made batch of sloppy joes that you can toss in the crockpot for that night's dinner.
34. FILL UP THE FREEZER
If your freezer isn't full, fill in those empty spaces with old milk jugs filled 3/4 of the way with water.
One of the biggest energy suckers is half-full freezers. Fill that space up and save.
35. CANCEL SUBSCRIPTION TELEVISION
If you can't because of your internet, look into a smaller package or call and ask for a discount. I have asked for discounts and more often than not I get them!
Read: How to Cancel Subscription Television and Still Watch Great TV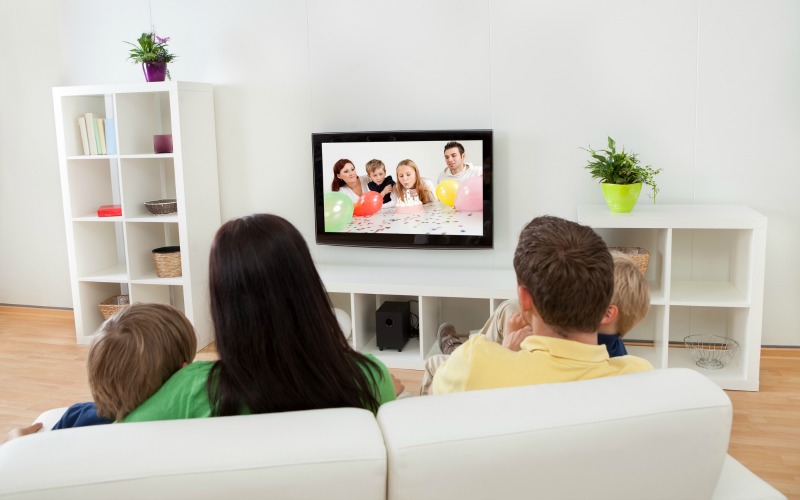 36. SAVE MONEY BY USING LESS
Double the life of your products by learning to use less and get the same results!
37. GO PAPERLESS
Did you know that some banks charge a fee for paper statements? Take the time to go paperless and avoid those fees.
Ninja tip: Do a little research and you might find that some companies will even give a discount if you go paperless. Winner-Winner!
38. REUSE BATH TOWELS
It can cost quite a bit to wash towels that are used to dry a clean body. Instead, hang towels to dry in between showers and baths.
Only wash your towels weekly and save money and time too.
39. USE YOUR CEILING FANS EVEN IN WINTER
Reverse the direction and set it to low. This handy little tip will keep your warm air away from the ceiling and down where you are.
40. PAY YOUR BILLS ONLINE
Save on stamps and late fees, set up online recurring payments so you are never late again.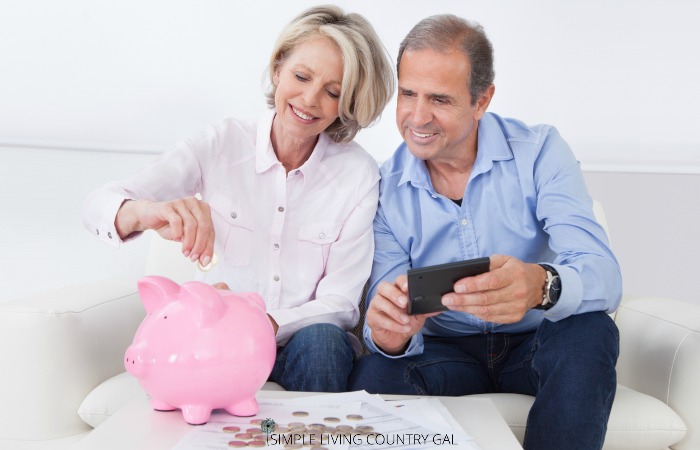 41. REUSE DEHUMIDIFIER WATER
Don't let that water wash down the drain, reuse it for plants and other watering tasks.
42. FIND 0% INTEREST CARDS AND TRANSFER YOUR DEBT
Make sure you find a card with a $0 balance transfer fee as well. Go one step further and set a reminder on your phone or wall calendar so you know when that interest promo expires. Try to pay off the debt before it does so you are not forced to do this again.
43. SAVE THE EASY WAY
Set up automatic savings withdrawals on the days that you get paid. Find ways to cut small amounts to save big totals!
44. PRINT ON BOTH SIDES
Never throw printer paper away. Print on both sides unless it's important.
45. SAVE EMPTY JARS
Use for food storage, organizing small items, making salad dressings, or even for saving change.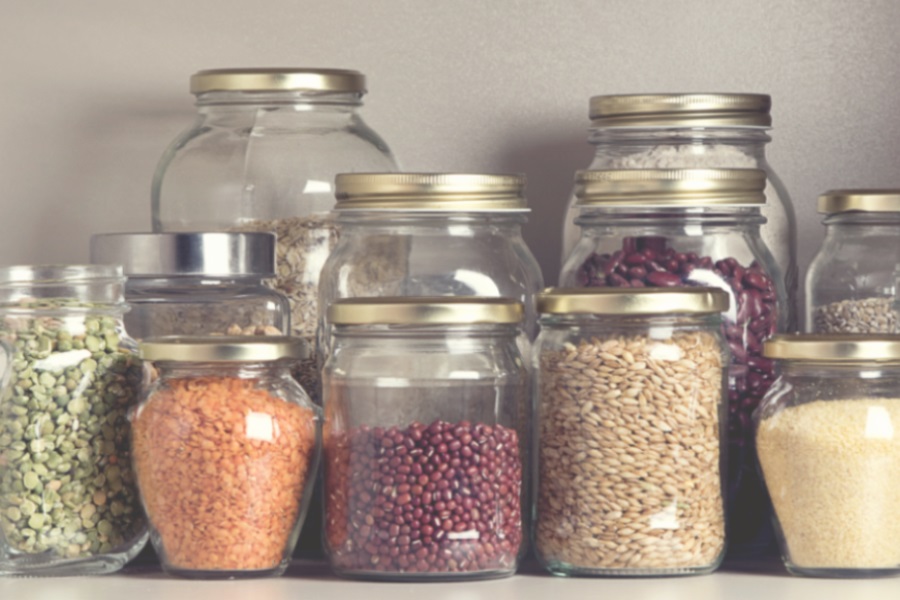 No matter when it is, always be on the lookout for gifts.
Birthdays, stockings, even Easter.
A little at a time is easier on the budget than all at once.
47. DRINK WATER DURING THE WEEK
If you are a soda lover like me, learn to save that drink for the weekends and save oodles of money.
48. CANCEL YOUR MAGAZINE AND NEWSPAPER SUBSCRIPTIONS
I was amazed to find all of my favorite magazines online for free. Some of them did not have every article, but most of them actually did.
49. TAKE CHARGE OF YOUR HEALTH
Before rushing to the doctor, try some home remedies for simple issues like colds and flu.
Please remember if you have life-threatening symptoms to get help immediately.
50. LIVE LIKE THE AMISH
Declutter, simplify, reuse, repair, and do without.
You would be amazed a the valuable lessons that can be learned from the Amish.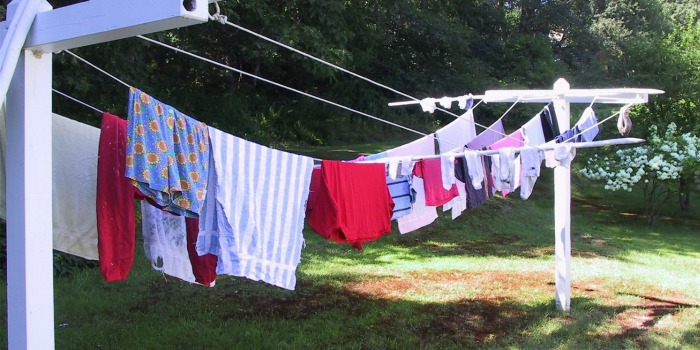 Whether they are timeless treasures or new ideas, these money-saving tips can go a long way to easing your budget.
Be inspired to try tips of your own!
Do what you can to save money this week…easy or hard they all work!