How To Make Christmas Easier On The Budget
How to make Christmas easier on the budget by planning now. Frugal holiday tips you can do today that will save you big on your holiday budget.
I don't care what people say, it's the little things that get you and Christmas is no exception. If you are like me, then you are always watching your budget. This translates to constantly doing what you can to keep things in check by trying to stay clear of budget busters.
Oy, budget busters.
You know those hidden expenses that seem to jump out of nowhere and cause us to whip out the credit card? If you don't see them coming they can quickly throw a budget on its ear.
This article is going to help you make Christmas easier on the budget with our best frugal holiday tips and hopefully better prepare for a big-budget buster and show you how to save money by holiday shopping where you may not expect it.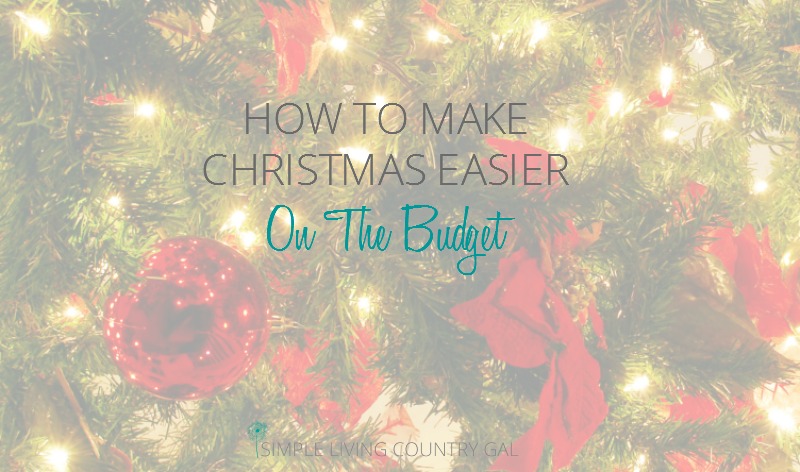 It never fails, no matter how much I plan for the holidays I tend to be over what I estimate. Year after year it was the same story. I would set a limit of what I could spend and before I knew it was over budget.
Way over.
After one pretty crazy expensive holiday, I finally had enough.
I took a look at what I spent that year to see where the most money went. I was floored at what I found out.
I have two words for you.
Stocking Stuffers.
You know, the little goodies that you stick in those wonderfully festive stockings that hang by the chimney with care?
Well, those little trinkets can add up and quickly. Especially when your kids get older and every trinket they seem to want needs plugged in or at the very least….batteries.
The biggest problem is, I love stockings.
They are fun to fill up and fun to watch people dig into. I love doing them so much that each year I fill a stocking for my Hubby, my parents, my kids, my grandkids, my kid's wives and girlfriends, even our pup!
I enjoy wrapping each and every item in there (no matter what it is) and then watching the recipients open them all laughing at some and yes, rolling their eyes at others.
I remember the first year I did a stocking for my dad. He was so touched to see I put in his favorite pencils (perfect for his crosswords), his favorite candies, and even a few silly gifts picked out just for him. He was surprised to see so many of his favorite things and even though those gifts were small they meant quite a lot. When you know someone, a stocking is an easy gift to give.
All those goodies, however, can add up quickly.
Over the years I found a few ways to save big on those stockings. A few creative ways that have helped me to continue doing something I love without going into debt to do it.
How to Fill a Stocking on the Cheap – Save Money Holiday Shopping
Tip #1 Make a list
My best tips to save money holiday shopping is to start in July. That is usually when the best sales hit for those stocking stuffers. Also, it tends to be a time when those holiday movies hit for a little summer fun and tend to get us in the Christmas mood.
I will begin brainstorming over my stocking recipient list.
A small notebook works well for this but if you want something preprinted, I have a list you can download below.
If you want to use a notebook instead, choose one that is small enough to fit into your purse and has a pocket that will hold coupons. This is the one I use and it works perfectly. (Psssst, don't want to buy a notebook? I have a guide that will help you make the most complete list this holiday season! Find out more below!)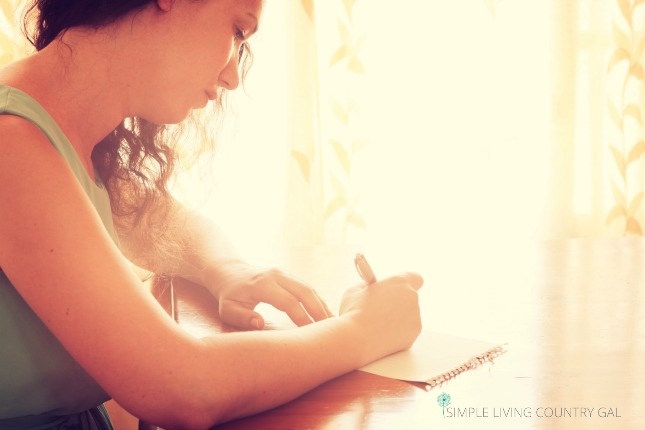 Inside I will make a list of everyone I am making a stocking along with a budgeted amount to help me to stay on track.
SLCG PRO TIP: When making the list, take the time to really think about the person and what they like. For stockings, personal is better and funny is good too. As you think of things just write them in your notebook.
From July on, this list should be with you whenever you are out running errands or sitting next to you if you are shopping online.
Whenever you see a sweet deal you can snag it because you will now know exactly what you need for each person at any given time.
Tip #2 Make a budget
For each person on your list make a mini-budget. This is another big holiday shopping tip
You should be able to fill a small stocking this way for around $20 and a large for a bit too considerably more. This will especially true if you are doing a themed stocking like a quilting stocking or a makeup stocking.
Keep a dollar amount written in your book next to the person's name so you never go over budget. After your list is complete add up all the amounts so you have a total budgeted amount.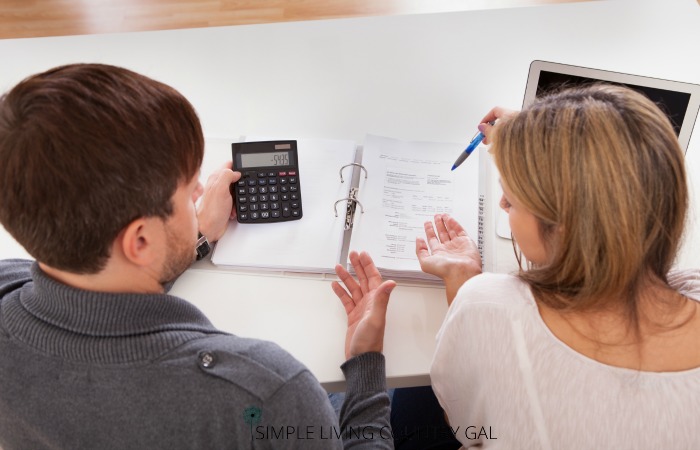 A great tip is to have a separate account set up just for holiday shopping. This way can really keep track of what you re spending and stay within budget much easier.
SLCG PRO TIP: If you have a debit card for this account, label that card "Holiday" in marker so you are sure to only use that account for holiday shopping.
If you are a cash person, no worries. Keep an envelope with your list of cash along with a running total on the outside. Again these are just tools you can use to keep yourself on track and on budget. It will also allow you to snag a deal when it comes up because you have the money you need earmarked for that very thing. The trick with budgeting is to set it up so you have the cash ready to go without having to dip into your grocery money when a sale pops up for something that is on your holiday shopping list.
Tip #3 Clip coupons
My Prim-A-Dona boys love their toiletries and must have the best brands. (Eeek, how did THAT happen??) So coupons are a must if I am going to purchase them.
Back to school is usually when the best ones show up and I take full advantage. When the kids got back to school all of those items are usually marked on sale and coupons are quite common as well. By using both of these deals you can really get quite a bit more at just a fraction of what you would normally spend.
This is another reason why summer is a great time to start your holiday shopping.
How it works:
Clip any coupons as you come across them and tuck them into an envelope marked "Holiday" or "Stockings". Then on your holiday is put an * next to each item that has a coupon. This is your reminder at the store to take advantage of any sale you see for an item that already has a coupon.
This one tip alone will save you big because you will never forget that you have a coupon again!
Tip #4 Start early
I know, I know you hear this all the time but it actually is the secret sauce to saving BIG money. Not only that but you will also save time and avoid the dreaded holiday stress that comes with last-minute shopping.
Try to keep your eyes open year-round for any deals that pop up, but really hone in your focus in July and August.
That is when those back to school sales hit and they are the best time to pick up some great deals so don't miss out!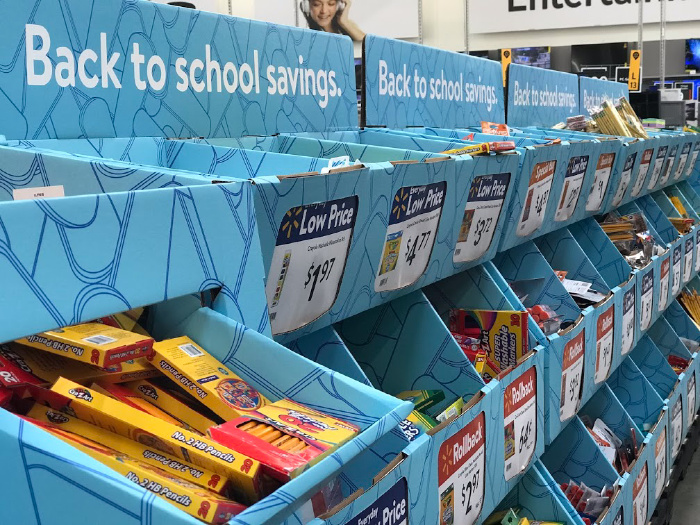 Notebooks, pens, crayons, markers, locker stickers, socks, even dorm room accessories that are great for a bedroom work well for stockings. Art supplies are great for young kids and with these deals, you can do a full art stocking. Add a coloring book, stickers, even a set of paints and glitter and you have a really wonderful stocking gift.
Tip #5 Think outside of the box
It helps to know what your recipient likes to do, snack on, even wear. If you already know these things, make a note on your list along with a few additional ideas as well. This tip works year-round and is another reason why a master list is such a great time saver.
If you see a friend munching on a new favorite mint, jot it down on your list so you remember it when you are out shopping later on. It really is fun when they open up their goodies and they see their favorites inside! You might just be surprised at how much those little treasures brighten up someone's face. It shows just how much you pay attention to them and that is a gift all it's own.
Tip #6 Vintage penny toys
These are much easier to find nowadays and I just love to tuck in a small trinket from days gone by. My folks love the stroll down memory lane and my boys get a kick out of what we used to consider "fun".
Yes, never underestimate the joy a simple kazoo or a paper doll set can bring someone of any age.
Tip #7 Organize as you buy
I like to keep a brown paper grocery bag for each recipient and put the gift inside as soon as I get home.
This saves me from having to hunt down items closer to the holidays and also from overbuying. Make sure to write the recipient's name on the outside of the bag as a reminder.
This tip may sound too simple to do, but trust me on this. I forgot to do this once and couldn't for the life of me figure out whose bag it was!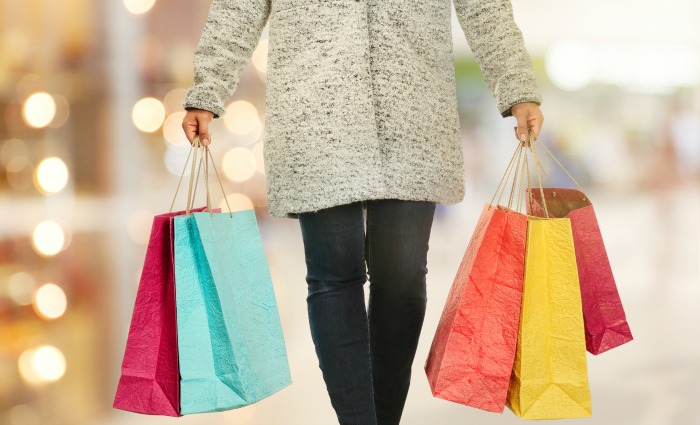 Another tip is to not wrap your gifts early or you run the risk of having to unwrap things just to be sure you do not buy something twice. That is why it is always best to wrap things all at once and close to the holidays. This not only allows you to be sure you have all the things you need but also reminds you what you purchased so you can explain any silly, questionable, or out-of-the-ordinary gifts.
Tip #8 Keep track
When you purchase a gift for someone on your list, it is best to highlight it rather than cross it out. This way you can still see what was on the list and remember what you have purchased already. This is helpful especially if you are working on a theme this holiday.
When you start as early as I do you may forget what was bought. I have been shopping and bought something twice because I couldn't read it after I had crossed it out on my list.
Written down means "buy" and highlight means "bought".
A simple solution that saves money by avoiding repeat buying.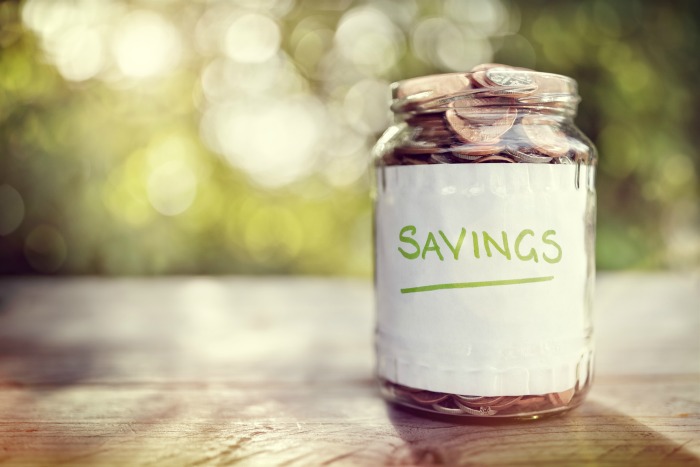 And that's it! By creating a list now and breaking them down into bite-sized pieces, you will turn a pretty overwhelming project into a simple and even fun smaller one, and before you know it you will be able to check off most of your gift-giving list!
There is nothing more satisfying than knowing a large chunk of my shopping is completed early and at huge savings. This is also my recipe for a stress-free holiday!
Just for fun, here are some of my favorite stocking ideas to get your creative juices flowing.
Frugal Holiday Tips Shopping List
Toiletries
Gum
Candy
Lottery tickets
Baby bottles of booze (for recipients that are of legal drinking age!)
Candles
Calendars
Cell phone accessories
Pens, pencils, markers
Scarf
Mittens
Socks
Booties
Tie
Recipe cards – don't forget to fill out a few with your favorite recipes!
Dvd's (bought on black Friday for $1.99)
Makeup
Nail polish
Kitchen items
Snack food
Goat lover's Coffee mug – cuz, I'm no the
Coffee/hot cocoa
Stickers
Hair accessories
Mini clipboards
Jewelry
Hat
Seeds or bulbs for spring
Book of inspirational quotes
Flashlight or headlamp (who doesn't need a headlamp!)
Tattoo
Sunglasses
Roll of quarters (college students love this one!)
Detergent/fabric softener in travel sizes for the college student
Hand lotion
Funny cocktail napkins/wine glass jewelry
License plate frame
Bumper sticker
Cartoon Band-Aids

Recordable mini picture frame

– this is perfect for family and friends that live far away.
That should be enough to get you started, but if you want my complete list, check out The Ultimate Stocking Stuffer List for Guys.
I have even more gift ideas to help you save money holiday shopping jump over to my Gift Guide page!
Sometimes all you need is a few frugal holiday tips to save money on holiday shopping this year.