One evening a few years ago Hubs and I went to visit an Amish couple about an hour from our home.  I just love driving through Amish communities, it takes me back to a time of simplicity and peace.  Clothes hanging on the line, plows being pulled by a team of horses, and little Amish children running lunch pails out to the pasture barefoot with not a care in the world.  I long to run barefoot in this crazy busy life.  [spacer height="20px"]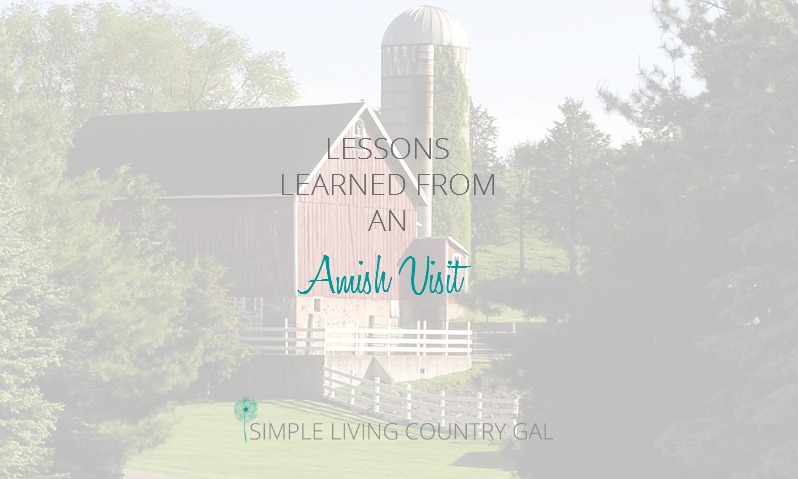 Finally, after an hour drive, we arrived at their home.  A pretty white farmhouse with flowers and plants all around sat invitingly up by the road.  As we pulled into the long driveway, I noticed a good sized blueberry patch on the left housed in a sturdy (and straight, ahem) wooden frame.  It was neatly manicured and not a single weed could be seen. It was at that moment I knew I was in for a learning experience.[spacer height="20px"]
As we continued down the drive we saw a large greenhouse sitting off to the left.  Out came a barefoot Amish woman waving hello to us.  She told us to park back by the barn next to the pasture.  As we got out of the truck up trotted a young goat and a buck ram behind her.  The pasture also had sheep, horses and few more goats grazing around.  It was a beautiful site for me.[spacer height="20px"]
The farmer came out to greet us and began showing us around.  I have to stop and tell you just how much I love barns, especially older ones.  The character of an old barn is so lovely to me and I enjoy seeing them both inside and out.  Most barns are dark and full of clutter and cobwebs.  This barn, however, was not one of them.[spacer height="20px"]
It was pristine![spacer height="20px"]
As Hubs chatted with the man I walked into the barn to have a look around.  The floor was spotless and there wasn't a cobweb ANYWHERE.  I have never in all of my life been in such a neat and orderly barn. Two little goats greeted me as they ate their dinner in a stall that opened to the back pasture.  Across from them was a storage stall with everything neatly in its place and swept clean.  I noticed a few horseshoes nailed above the door that just added to its charm.[spacer height="20px"]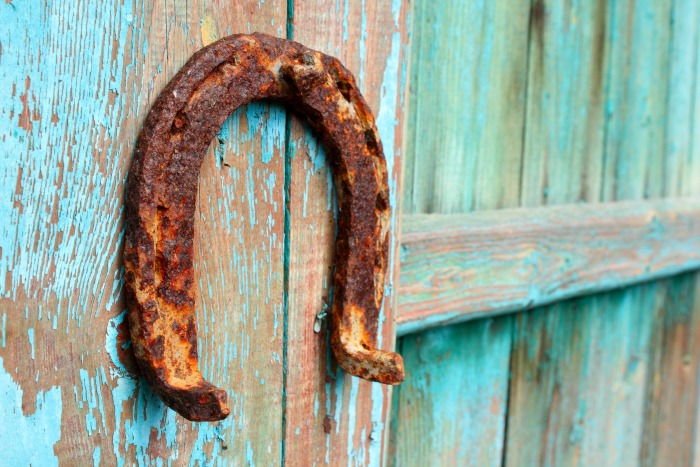 As I walked around the barn and the pasture outside,  I could tell this man loved what he did.  As a friend told me once, if you love what you do,  you should do it right.  This Amish farmer in my book was doing it right.[spacer height="20px"]
Don't get me wrong, I love what I do too, but my barn is cluttered.  There are cobwebs EVERYWHERE and piles of things scattered about. The difference between my barn and his barn is (as a stranger I could tell right away) that this man loved his farm.  It showed in every inch of that barn.  I am sure a stranger would know I love my farm as well, just as soon as they saw it past the clutter and the dust.[spacer height="20px"]

Sadly, we did not go in the house that day, but I know exactly what we would have seen if we had.  A very neat, tidy and orderly home.  Things housed inside of that home would have been bought for a purpose and not on a whim. Pictures and nicknacks would not be everywhere and lost in the clutter, but rather a few treasured items showcased to be noticed every day.[spacer height="20px"]
When we left that evening I marveled again at what I saw.  Everything was well kept and neat.  I did not see piles of junk stored around the yard or weeds overtaking flower beds or gardens.  This couple took care of their things and it showed.  Their home looked so welcoming and I longed to have that at my home as well.[spacer height="20px"]
Here are some lessons I learned from my Amish visit.[spacer height="20px"]
Buy what you need and only keep what you use.
Love what you do or don't do it.
The less you have, the neater you will be.
Chores are easier to complete if you do not have clutter to work around.
It is hard to be content when you are drowning in stuff.
Clutter is noise and when there is noise it is difficult to be content.
As you may have noticed there is a theme here.  The Amish do not own a lot of stuff. Their homes are not filled with clutter and things.  Because of this, it is easier for them to live a more simplified life and I long for this.  I don't want to have to work at being calm and content, I want it to come naturally.[spacer height="20px"]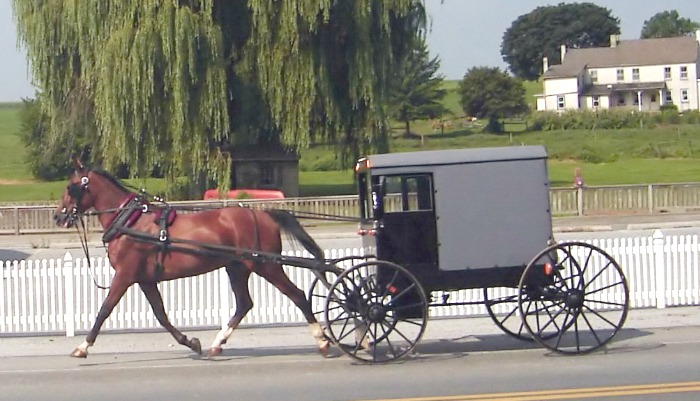 Read:  10 Ways To Declutter Your Home When You Are Stuck
Our clutter is noise….and I am tired of the noise.[spacer height="20px"]
After that visit with the Amish, Hubs and I had a long talk.  We decided to change our home by cleaning out and cleaning up in the hopes it would change us for the better.  We were in awe of the simplicity of their property and their mannerisms and we longed for that in our own lives.
This was a turning point for us and our family. Since then we began to remove the excess and the clutter that surrounded us. We simplified and pared down and haven't regretted a single minute.
There are many things about the Amish that I truly admire, and after that visit, I was reminded that how they live is a treasure and one lost in our culture today. From that moment on Hubs and I committed to taking steps every week to get closer to our goal of a more simple life so we would notice what was around us rather than being stuck in what was around us.
The Amish are on to something and I for one admire them for that.