How We Ditched Satellite TV And Saved $1,200 A Year!
This is such a rising trend today. More and more people are cutting the cable cord so they can ditch satellite TV. The cost of TV is one of those things that drives me crazy.
I just cannot understand why these companies are able to get away with charging hundreds of dollars every month to hard working people. I mean what on earth are all these commercials for anyhow?
Someone is getting rich somewhere and it sure isn't me.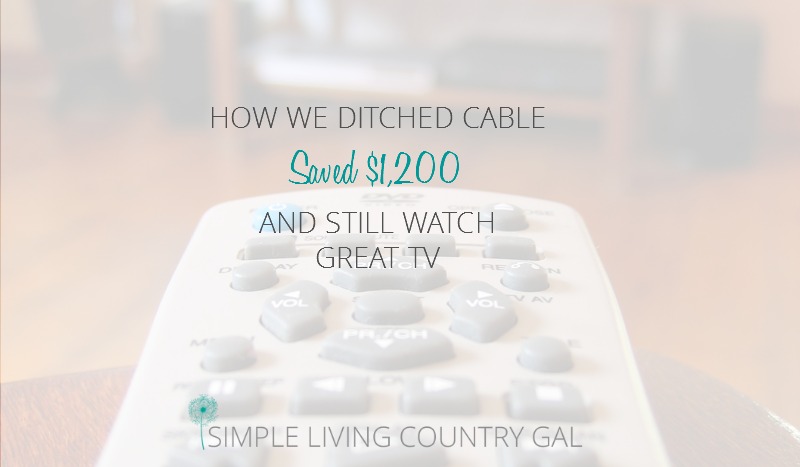 One day while doing my annual Financial Spring Cleaning, I took a good hard look at where our money was going.
When we first got our TV package we had some promo for $29 a month. Now several years later I was shocked to see we were paying $109 for a basic package!
And the most annoying part of this???
WE COULD NEVER FIND ANYTHING TO WATCH!

(why yes I did yell that!)

Over 500 channels of nothing. And for this, I was paying over $1,200 a year?? Not to mention the NFL package at a whopping $300. That was a grand total of $1,500 a year for TV.
FOR TV!
Yep, it was time to make a drastic change.
For a few years, we had been putting our TV on "vacation" mode for 6 months. Although at first, this was hard, we actually began to look forward to it each spring.
Not having that lure of junk on TV to call us away from outside really was a blessing. We got more done, spent more time talking, and enjoyed the outdoors much more than we used too.
Knowing we could go without TV for 6 months made the decision to ditch satellite TV good that much easier. Surprisingly the kids could have cared less.
I guess I was the one with the hangup…who knew!

So what do we watch now? How to ditch satellite TV and still watch great TV!
We have our local channels, so regular TV and news not to mention PBS now get a lot more of our attention. I do have to say I was pleasantly surprised at the quality of the shows that are on regular TV.
I think we are able to get 16 channels for absolutely free.
This includes PBS's Create which is great for the DIY in me not to mention lots of cooking shows. I just love myself a good cooking show.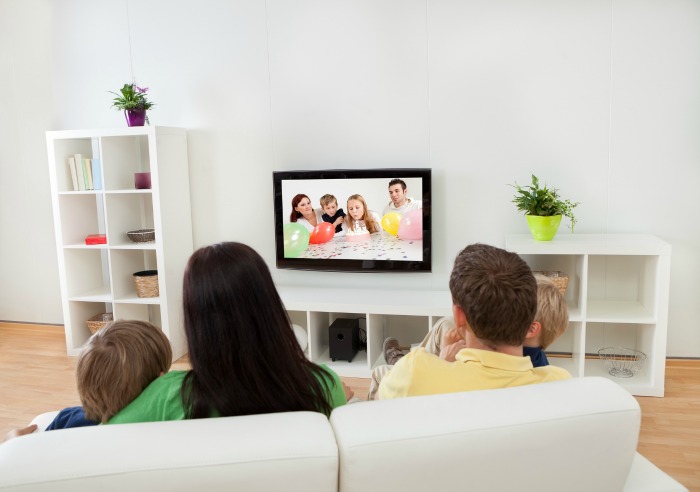 How can you get your local channels?
Well, if you have a TV that is newer than 2007 if will have a digital tuner.
That is all you need.
If you have a TV that is older, then you will need to purchase a Digital Converter Box. I have not purchased one of these in years and things have totally changed. Please use this link as a starting point and do your research to ensure you get the right product.
If you aren't sure, just go to your TV's website and look up the make and model to find out.
For many people, this may be enough, but I soon discovered I am a TV junkie and need just a bit more.
Let's step it up a bit!
Netflix
To get a nice movie selection we subscribe to Netflix.
They have a very affordable streaming package at just $8 a month. However, before you do this you will need to make sure you have a sufficient internet connection with a large or unlimited data package.
I believe it takes about a gig to stream a movie, so if you have a cap of 10 GB a month this may not be for you. If you are unable to stream, Netflix offers a DVD rental program through the mail.
We did this for a few years and really liked it as well. Not sure? Netflix has a free offer to try it out first!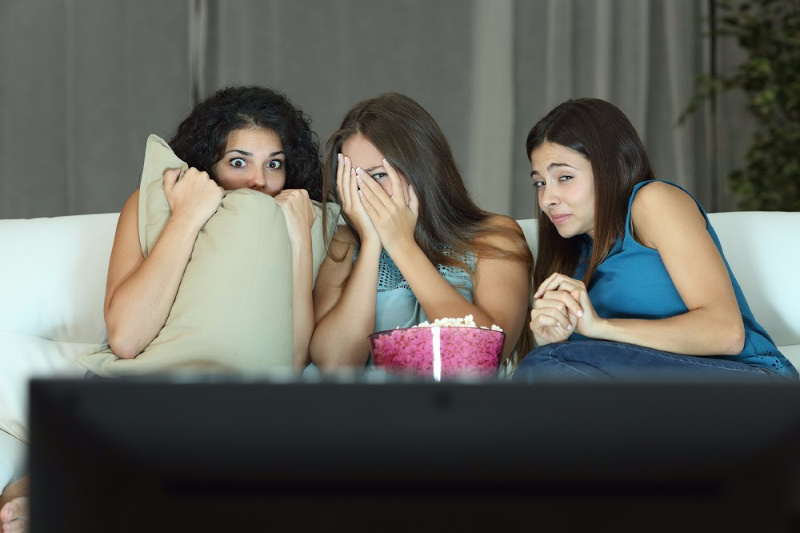 Hulu
Another really affordable option is Hulu.
Hulu offers a nice selection of movies along with network television shows. The biggest adjustment when ditching our satellite TV was losing our DVR. Hulu helps solve that offering a large selection of newer shows.
If I miss my favorite show on TV, I can usually catch them later on Hulu.
At $8 a month, this is another affordable option. Want to give Hulu a try? Use this link to sign up now. HULU
Amazon Prime
Another option is Amazon Prime.
For an annual fee of $99 (monthly payments are also available), you get unlimited streaming of movies and TV shows. Another perk is free priority shipping on thousands of items, plus free photo storage, music, books, and more.
This is a great alternative to Netflix and Hulu if you want to save even more money.
Ninja tip! Not sure if Amazon Prime is right for you? How about a 30-day free test drive? Yep! You can try out Amazon for 30 days for FREE. Remember to put a reminder on your phone so you don't forget to cancel if you decide it's not for you.
Sling
Finally, every fall we purchase a few months of Sling (live TV) to get ESPN so we can catch Monday Night football games.
At $24 a month, this one is a bit more expensive, but it is still cheaper than going to a restaurant or sports bar to catch the game. 🙂 Trust me, we did the legwork.
Along with ESPN, you will also get HGTV, the Food Network, Disney, and AMC just to name a few of the more popular channels.
Ninja tip: Please be careful with Sling. I find a lot of lag when I stream and that can be quite frustrating at times. I have contacted them and they ensure me it is an issue on my end only and has no other help to offer me. For that reason, I am only a partial fan. However, the sports have never lagged so that goodness for that!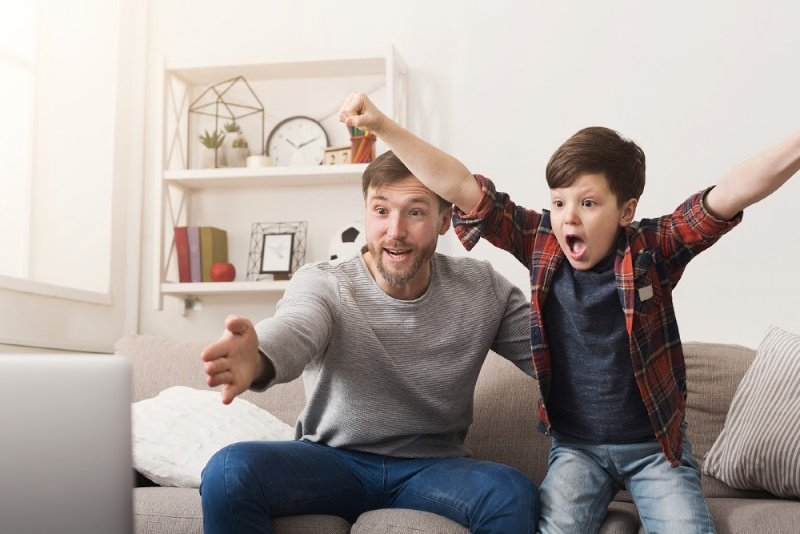 So, how do we get all these channels?
Our boys purchased a ROKU for $50 for Handy Man Hubby a few years back. Roku is a streaming device that allows you to get the packages above. They also offer more TV that is free and some others such as HBO that you need to purchase monthly. The best part is Roku is not a subscription.
Once you purchase it you own it forever. Nice!
Okay, great…so what is our savings?
Netflix monthly subscription $8 a month.
Hulu monthly subscription $8 a month.
Sling monthly subscription $20 a month for 5 months only.
Annual cost is including the purchase of Roku is $342 the first year, each year after will only be $292. This is an annual savings of …………..
drumroll, please…………………………
$1,208 !! BOOM!
Please know that if your TV and Internet is bundled this may not work for you. You may still be able to call and negotiate a discount.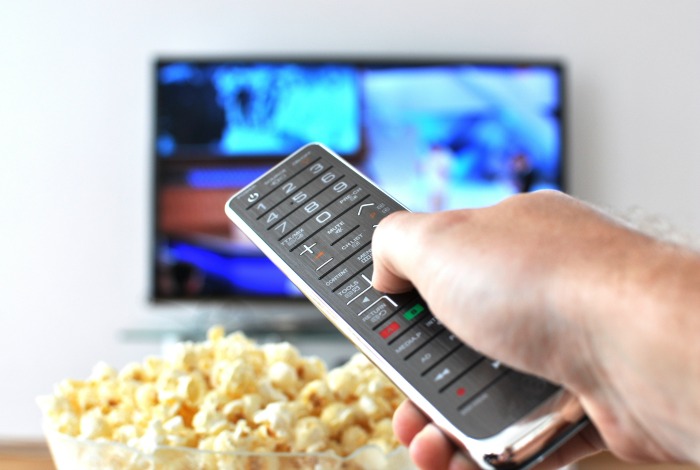 Read: How to Save Money at the Grocery Store
Read: Unique Ways to Save Money When You Shop
Ninja ways to ditch satellite TV and save big!
Tip #1 Hit those yard sales baby!
I cannot even tell you how many movies I have purchased for next to nothing at yard sales. My eclectic collection spans from Singing in the Rain to Jaws. There really is no rhyme or reason to what I will buy and my family is always so excited to see what I will bring home next.
Tip #2 Make a stop at your local library!
Did you know most libraries not only rent out movies for next to nothing but also have a pretty large collection of FREE rentals? Not only that but rentals are for a week rather than just days.
Tip #3 Call in your friends and family!
I am sure you are not the only one that has a large collection of DVD and VHS. Reach out and see if your family or friends would be willing to set up a weekly swap of sorts. Before you do this, however, I would stick a return address label on each movie so what you lend out has a better chance of coming back to you.
So peeps, let me break it down for you into some easy-peasy steps.
Ditch Satellite TV in 8 Easy Steps.
Step #1 Practice by putting your service on vacation mode.
Call your company to see if this is a free option. While you are on the phone make sure you are not under contract. Try it for a month to find out if you can live without expensive TV and not go crazy! If you survive please proceed to step two.
Step #2 Make sure you are able to get local channels
I always like to start here because they are FREE! Oh, I do love free! If you have an older TV you may need to purchase a box. (please see tip above)
Step #3 Cancel your expensive TV!
If you are under contract you may have to pay a cancellation fee, read that fine print to make sure. Return all equipment as advised. You are not saving money if you have to pay for non-returned equipment.
Step #4 Frugal Ninja?
Then you are done! Get your movie fix by renting free movies at your library! You can also stock up on dirt cheap movies at yard sales and do a swap with your friends. Are you a bit of a TV junkie and need more? Keep reading!
Step #5 Purchase a ROKU or other streaming device for your TV.
Make sure your internet is fast enough to stream movies and you are NOT on a limited data plan.
Step #6 Purchase a TV package to stream from.
Common ones such as Netflix, Hulu or Amazon are a great solution for the movie buff. For just $9(or less) a month you can get your movie fix. Read above for a rundown of each.
Step #7 Finally, if you are a sports junkie, invest in Sling to get ESPN.
You can also stream your sports through your computer, but we did not like this option.
Step #8 Celebrate!
Because you are officially saving a nice chunk of change!
And that's it! For years we paid a fortune for TV not knowing there was another option. When we first cut the chord our friends were a bit surprised, they just couldn't understand how we survived without TV.
Now we are happy to say we are not alone.
Have you learned to ditch satellite tv and are saving big? Leave a comment below, I would love to hear from you!
Looking for more money saving ideas? Check out my post on Spring Clean your Finances and Give yourself a Financial Turnaround.