If you are stressed out and frustrated with how your daily life is moving, this list of simple life hacks will help you to slow down and relax. Set up a home both inside and out that will help you to enjoy the days in a more peaceful way.
Overcomplicating things is common, but living a simple life removes the chaos allowing you to enjoy your days without stress and anxiety.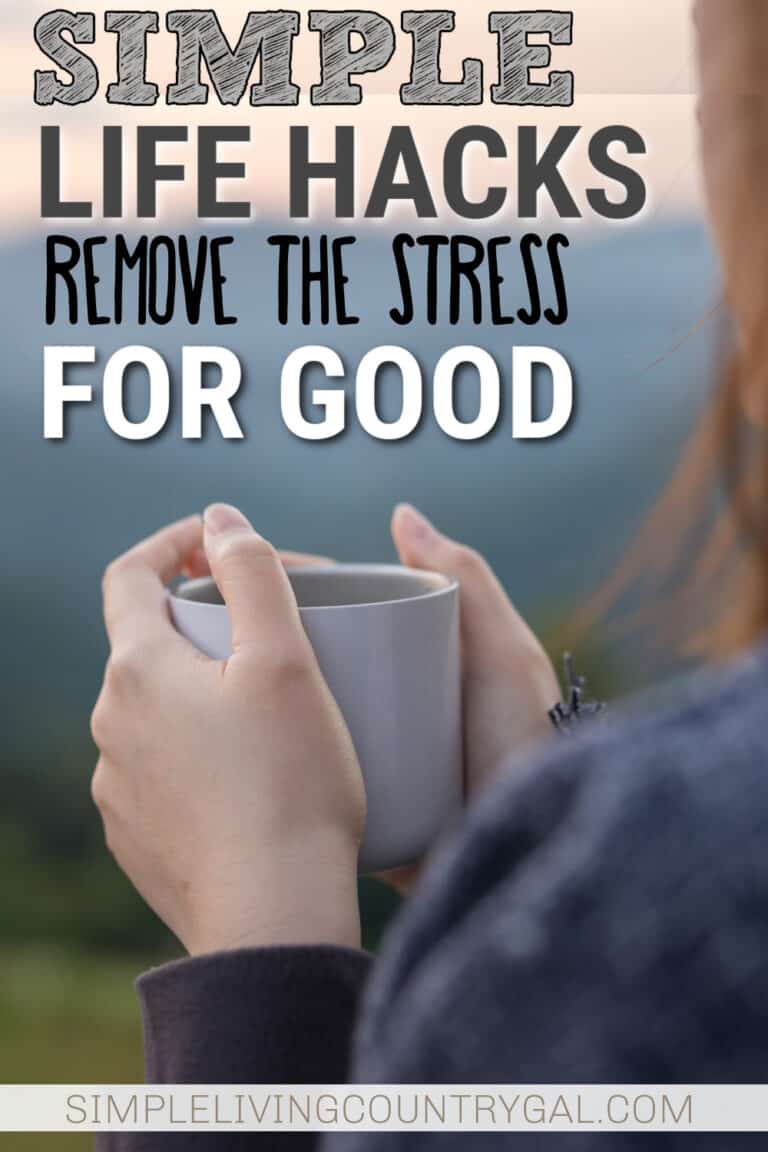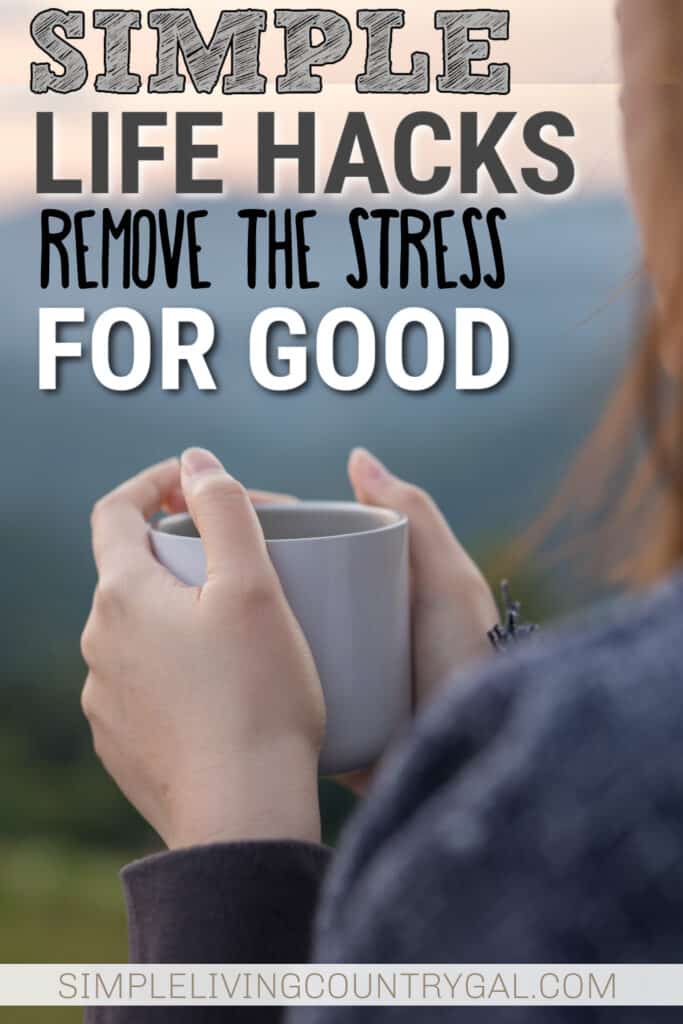 Are you juggling multiple commitments and struggling with daily tasks? Do long to-do lists stress you out? The key to a simple life isn't adding extra hours in the day; it is learning small hacks that can save you time and energy. We'll look at a few lifestyle hacks that can help make your home less stressful, simplify your cleaning routine, put the easy into meal planning, reduce clutter and unwanted items, and more. With these tips in hand, you will be on track toward living a simpler life with more moments of joy each day.
What does simple living mean?
Simple living is about finding ways to simplify your life and reduce unnecessary stress.
Decluttering your physical space
Minimizing daily tasks
Saying no to unnecessary commitments
Focusing on the present
Creating a schedule that is efficient
Ultimately, it is about finding balance and contentment in a less chaotic and more intentional lifestyle.
Why should you simplify your life?
There are many benefits to living a simpler life. By reducing stress and anxiety, you can improve your mental health and overall well-being. Simplifying your schedule can also free up time for activities that bring you joy and fulfillment. Decluttering your physical space can create a more peaceful and organized home environment, making it easier to relax and recharge.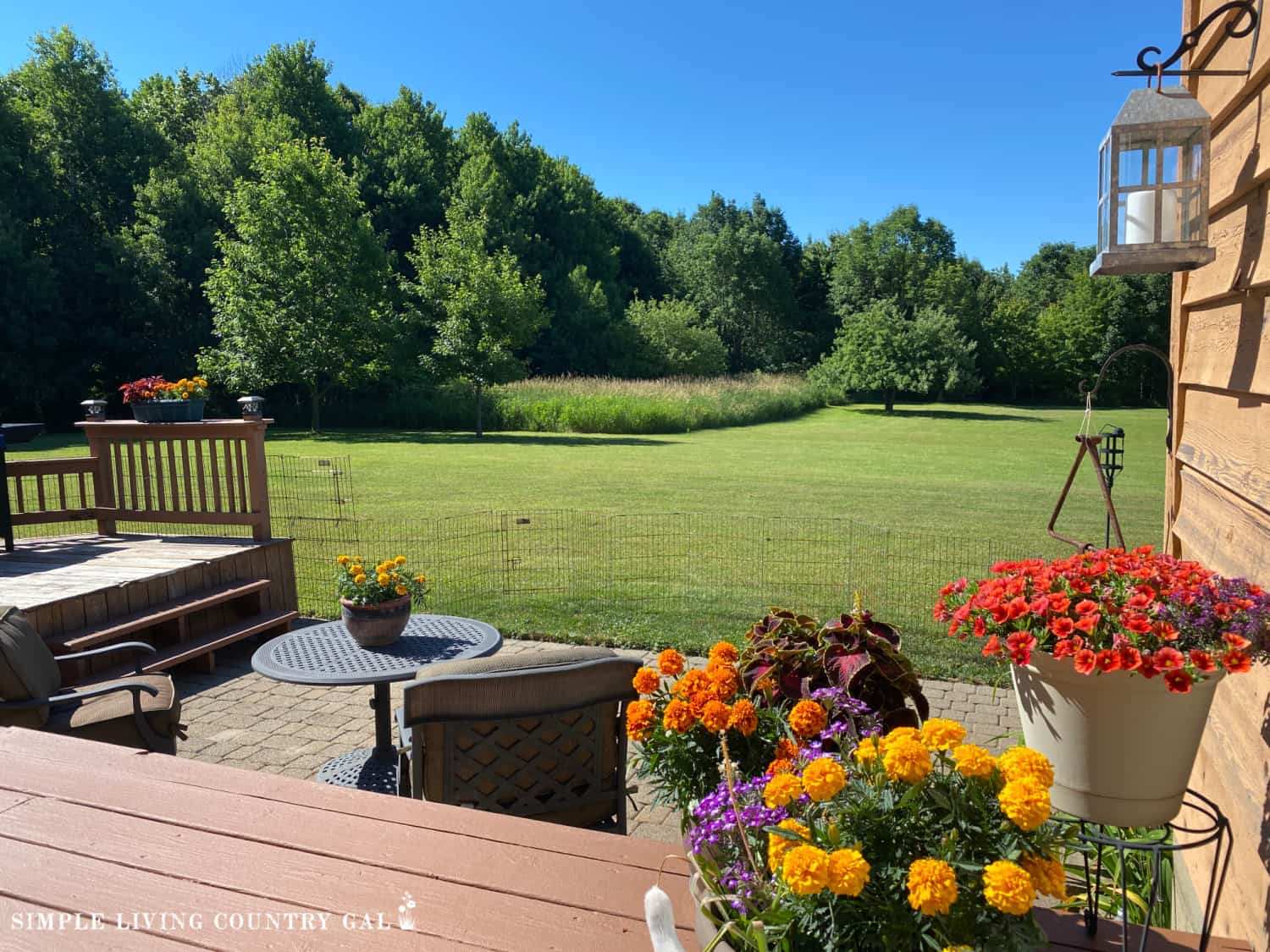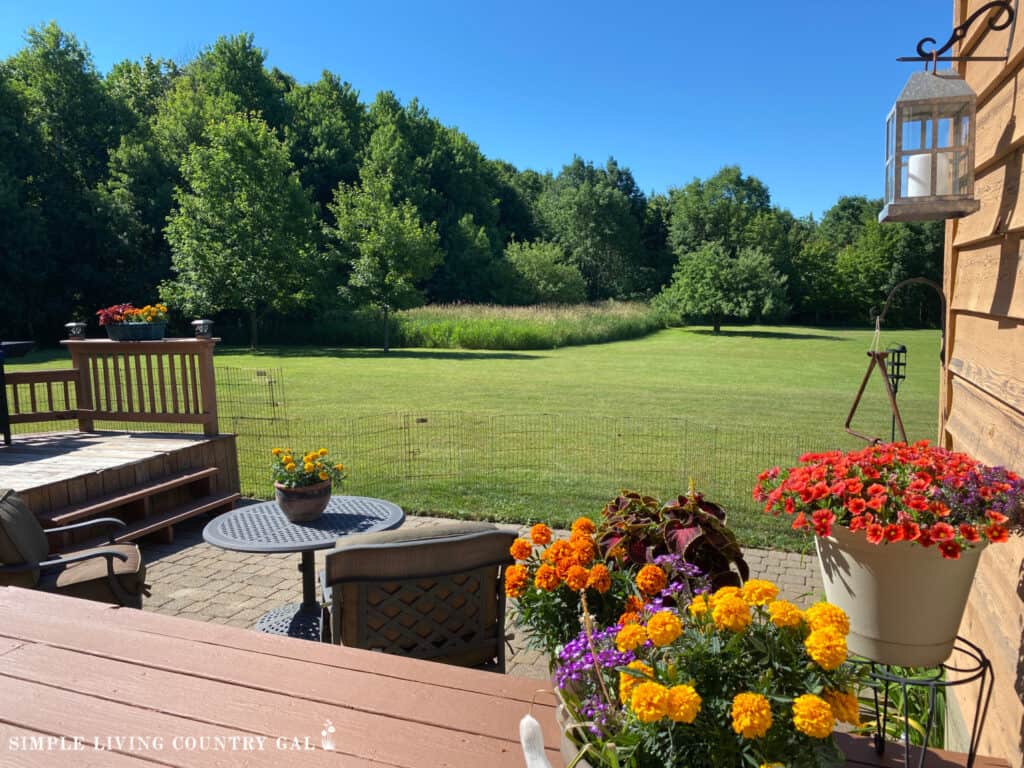 Simple Life Hacks
There are many things you can do to remove some of the stress and chaos from your life. We will break things down into a few areas to help make this list more digestible. Work your way down, making a note of the hacks you want to try out. Be sure to bookmark this article so you can return to it whenever necessary.
Hacks for the Home:
Remove the trash: Many times, the stuff in our homes that is taking up valuable space are things that need to be tossed. Things we "plan" to fix, mend, or repurpose that have been waiting for our attention for weeks, months, or even years. Remove the guilt and let those things go.
Declutter your home: Start small by tackling one room at a time and removing items you no longer need or use. Any excess can be donated to folks who need some help to get back on their feet.
Create a cleaning routine: Set aside specific days for certain tasks to keep your home clean and organized without feeling overwhelmed. You can do a room each day, spending just 20 minutes to clean rather than having to devote an entire Saturday to cleaning chores.
Digital detox: Unsubscribe from unnecessary emails, delete unused apps, and organize digital files to reduce digital clutter and distractions. Each month do an inventory of streaming services and cancel any you are not consistently watching.
Meal planning and prep: Save time and stress by planning meals ahead of time and prepping ingredients for the week. Set aside time each Sunday to plan dinners for the next seven days. Take into account your weekly family schedule to help you choose meals that match the time you have available to prep and eat that meal. So, for example, if Tuesdays are busy nights for your family, Pizza might be the best option.
Practice minimalism: Learn to live with less and focus on what truly brings value to your life. Clutter can be incredibly stressful, especially when it covers your counters, dressers, and floor. Each day set a goal to remove five things from your home. This small goal will allow you to remove 150 items each month and 1,825 items a year!
More Simple Living Reads:
Hacks for Your Schedule:
Prioritize tasks: Make a list of tasks and prioritize them based on importance and urgency. Focus on completing the most important ones first. Set a goal of 3 items on your task list each day.
Set boundaries: Learn to say no to commitments that do not align with your values or bring unnecessary stress into your life. I heard a quote a while ago that changed everything for me. "No, is a complete sentence." This means you can just say no without having to give a reason. And saying no is okay.
Avoid multitasking: Focus on one task at a time to increase productivity and reduce mental fatigue. Focusing on single tasks removes the chance for mistakes, another area that can cause undue stress.
Take breaks: Make sure to take regular breaks throughout the day to avoid burnout and maintain energy levels. Walk to the mailbox, sit in the warm sunshine and enjoy a cool drink, read a few pages from your book, or take a short nap. By recharging your body you will also recharge your motivation and energy.
Schedule self-care: Set aside time in your schedule for self-care activities like exercise, meditation, or hobbies. Taking care of yourself is not only important for you, it sets a good example for the rest of your family.
Simple Living Books
Inside the Simple Life: Finding Inspiration Among the Amish
The Simple Living Guide: A Sourcebook for Less Stressful, More Joyful Living
Little House Living: The Make-Your-Own Guide to a Frugal, Simple, and Self-Sufficient Life
The Gratitude Journal – Five Minutes a Day for More Mindfulness, Happiness, Positive Vibes, Affirmations, Productivity, and Self Reflection – A Simple, Effective and Undated Daily Gratitude Journal for Women & Men (Beige)
Self-Sufficient Hack:
Garden hacks: Use eggshells as fertilizer, coffee grounds to deter pests, and vinegar as a natural weed killer.
Energy-saving tips: Use energy-efficient light bulbs, unplug electronics when not in use, and utilize natural lighting whenever possible.
Save on groceries: Buy in bulk, plan meals around sale items, and freeze leftovers for future meals. Preserve your harvest by dehydrating, canning, or freezing.
Barter: Trade your excess to others for things you may be short on. A few jars of homemade jam can be traded for beeswax candles.
DIY cleaning products: Make your own cleaning products using simple ingredients like vinegar, baking soda, and essential oils. This will not only be better for your home; it will save you money on your household budget.
Decluttering tips: Use the "one in, one out" rule when bringing new items into your home, and regularly declutter spaces to avoid accumulating unnecessary items. Try out gradual decluttering for an easier approach to removing the excess.
Efficient food storage: Properly store your food to avoid spoilage and waste. Use airtight containers for dry goods, keep fruits and vegetables properly in the refrigerator, and freeze meats in air-tight bags or containers for longer storage. Keep an inventory of the foods you have so you are able to use things up before they go bad.
More Simple Living Reads:
Hacks for Your Well-Being
Practice gratitude: Take a few minutes each day to reflect on things you are grateful for. This can help improve overall well-being and reduce stress.
Journaling: Write down your thoughts and feelings to help process emotions and gain perspective.
Surround yourself with positivity: Spend time with people who uplift you and engage in activities that make you happy.
Find a hobby: Engage in activities you enjoy and are passionate about, whether it's painting, playing an instrument, or hiking. This can help bring joy and fulfillment into your life.
Connect with nature: Spend time outdoors, whether going for a walk in the park or a weekend camping trip. Connecting with nature has been shown to have numerous benefits for mental and emotional well-being.
Random acts of kindness: Spread positivity by performing random acts of kindness, whether it's buying a stranger a coffee or volunteering at a local charity. These small acts can have a big impact on both the recipient and yourself.
With just a few small changes, you can significantly reduce the stress and increase your happiness levels. Simplifying your life can make day-to-day tasks simpler and more efficient, giving you more time for family or leisure activities. Making conscious decisions to keep only necessary items in your home, take on fewer commitments, and create smarter meal plans will help contribute to a much happier lifestyle overall. So don't wait any longer. Start today by taking one step towards the simple life.
More Simple Living Resources: