Nothing spells summer quite like a good ol' backyard barbecue. And what's a barbecue without some delicious sides? If you're looking for a way to spice things up this season, why not try our homemade summer Garden Salsa?
It's the perfect accompaniment to any grilled dish and truly captures the flavors of summer. Plus, making your own salsa is not only fun but also healthier and more economical than buying it pre-made. So, grab your gardening gloves, and let's get started on the ultimate garden salsa recipe!
One of my favorite homesteading tips is preserving and freezing the food you worked so hard to grow in your summer garden.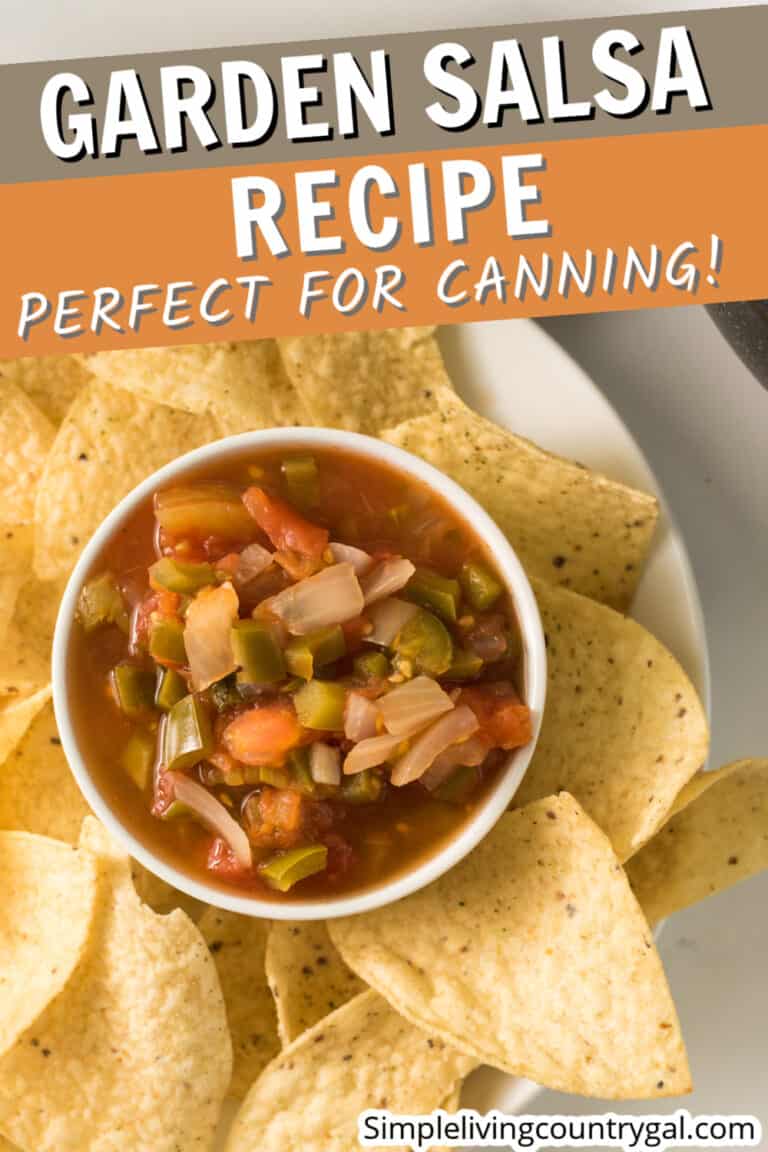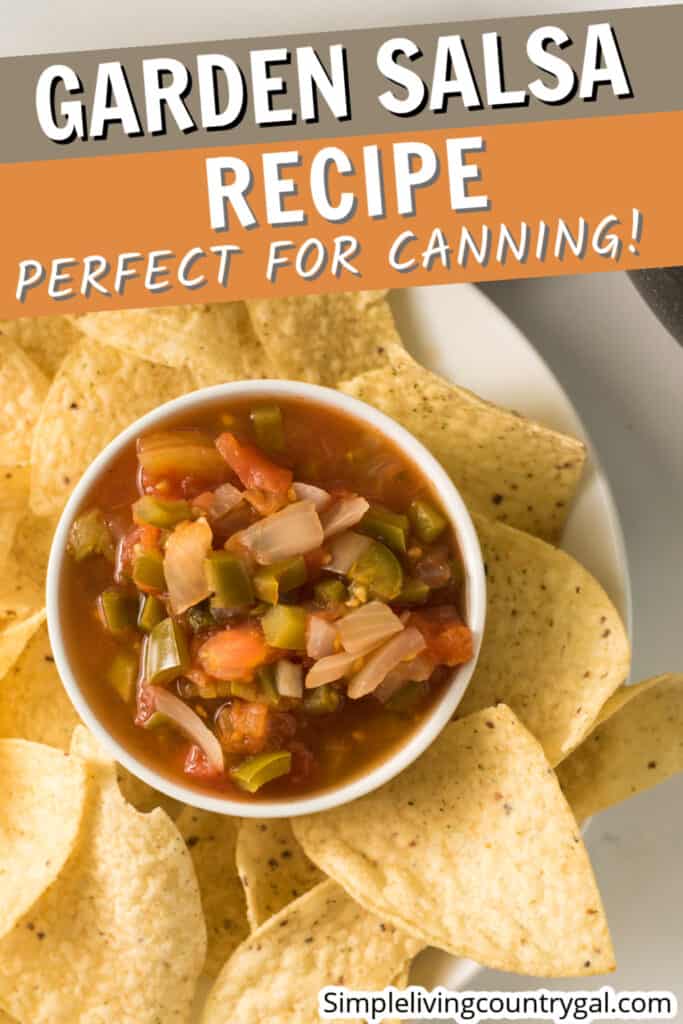 Get ready for a traditional tomato salsa that packs a spicy punch! It's got all the classic tomato goodness with a little added heat to make things interesting. Plus, the best part? You're in charge of the spice level. Go mild by skipping the pepper sauce, or crank up the heat by leaving those pepper seeds in the mix and adding some extra hot sauce. It's your salsa, so make it just the way you like it.
What Ingredients Do I Need To Make Summer Garden Salsa?
Tomatoes
Bell Peppers
Onions
Peppers of choice
Cider Vinegar
Garlic
Cilantro
Salt
Hot Pepper Sauce
Salsa Recipe Essentials from Amazon:
Use these tools to help make the process quicker and easier to do.
Vegetable Chopper – Helps to keep dices uniform .
Gloves – Protect hands from pepper juices.
Stainless Steel Stockpot – Great for cooking large batches of salsa.
How To Make Salsa?
In a large steel pot, combine all ingredients. Bring to a boil over medium heat, stirring continuously. Reduce the heat and boil gently, stirring frequently. Cook until thickened, about 10 minutes.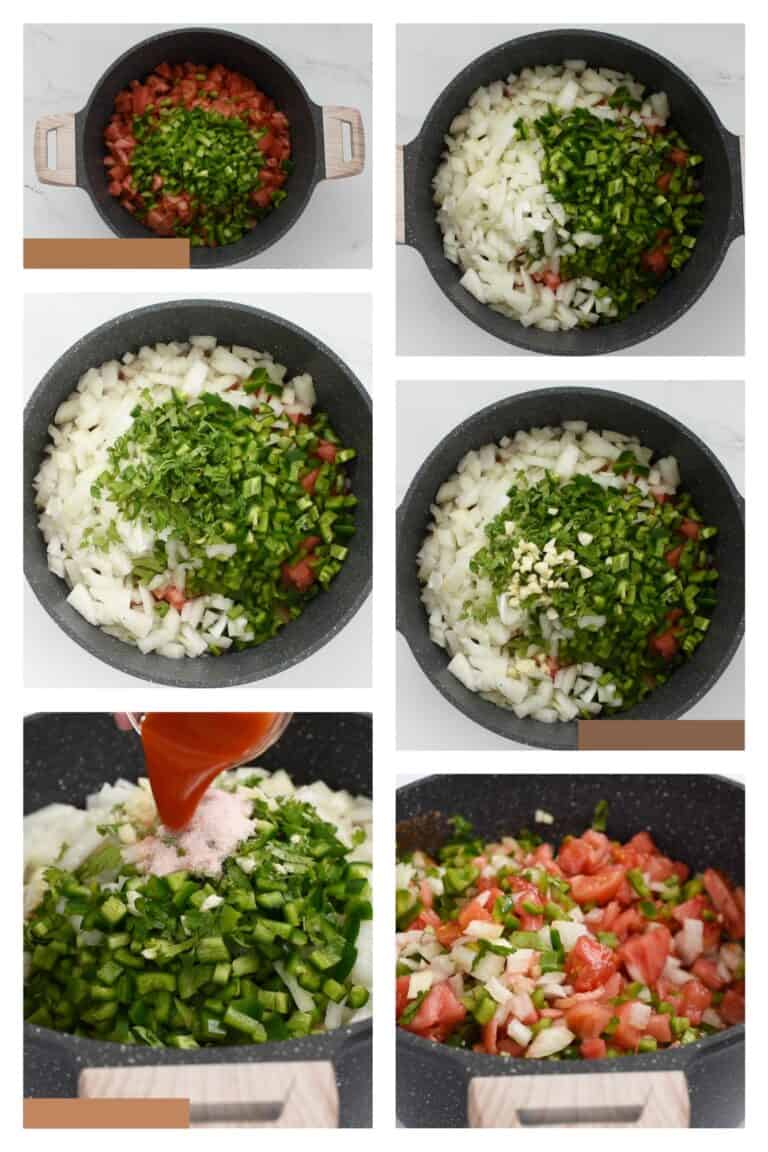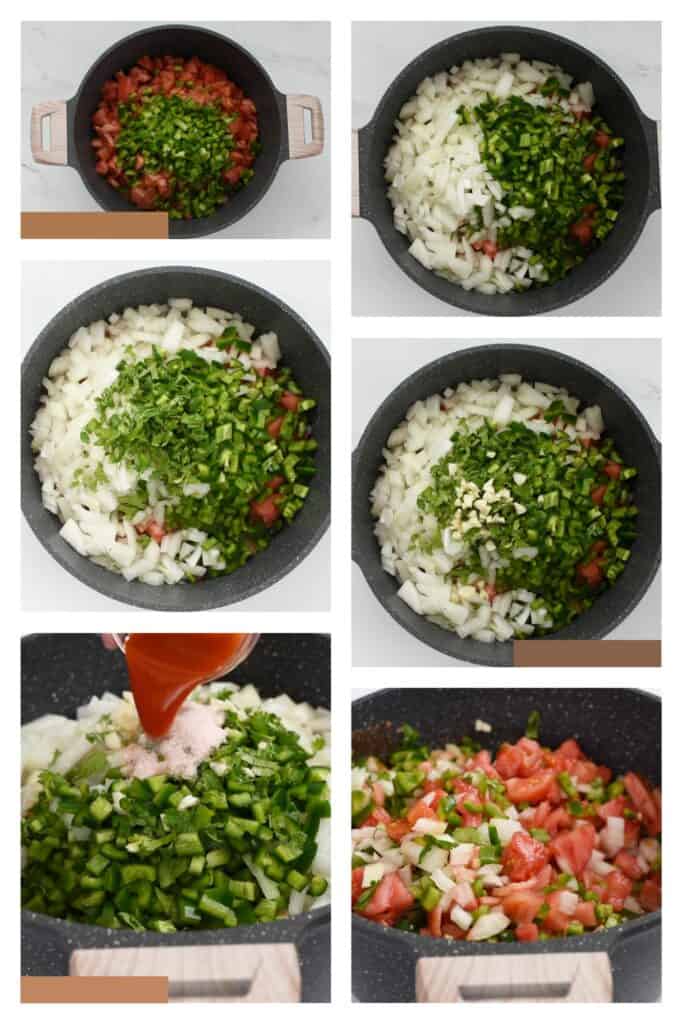 Is Canning Salsa Possible?
Yes, we do it all the time! You can get the instructions on how to can this salsa recipe HERE.
Tips & Tricks For Making Summer Garden Salsa
Gather the Freshest Ingredients-
The key to good salsa is using the freshest ingredients possible, preferably straight from your garden. Tomatoes, onions, and peppers are all staples in a classic salsa recipe, but feel free to add any other produce you may have on hand.
Some delicious additions include corn, avocado, and mango. Don't forget the cilantro and salt to round out the flavor.
Chop, Dice, and Mix-
Preparing the ingredients is the most time-consuming part of making salsa, but the payoff is worth it. Remove the skins from the tomatoes and roughly chop, dice your onions and peppers, and finely chop your cilantro.
How to Remove skins From Tomatoes
Removing skins is easy; all you need is a pot of boiling water, a dish of ice water, and a cutting board.
Place several tomatoes in a pot of boiling water.
Allow to boil for a few minutes or until the skins start to crack.
Immediately remove and put into an ice bath.
Once cool, use your hands to peal off the skins.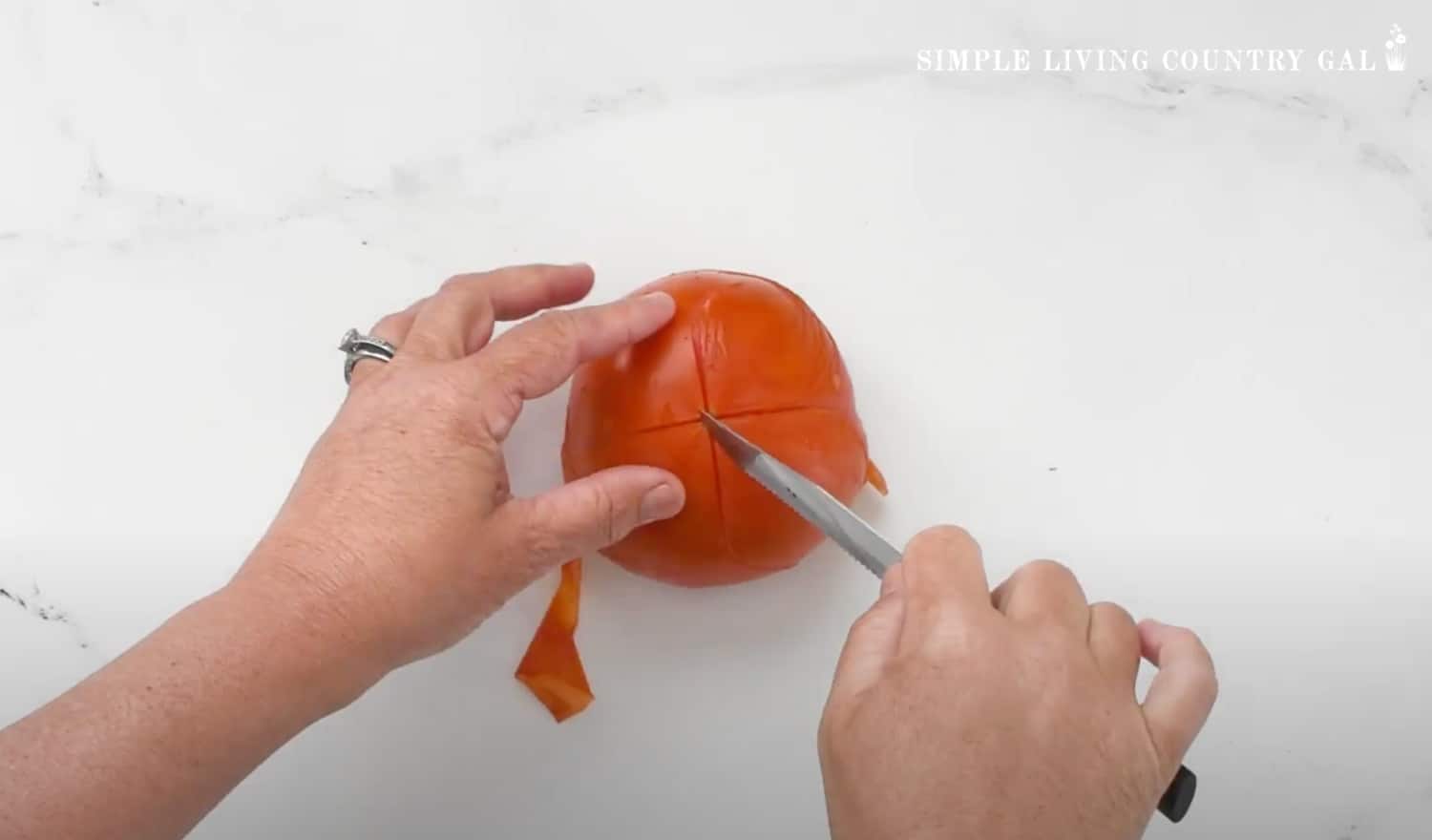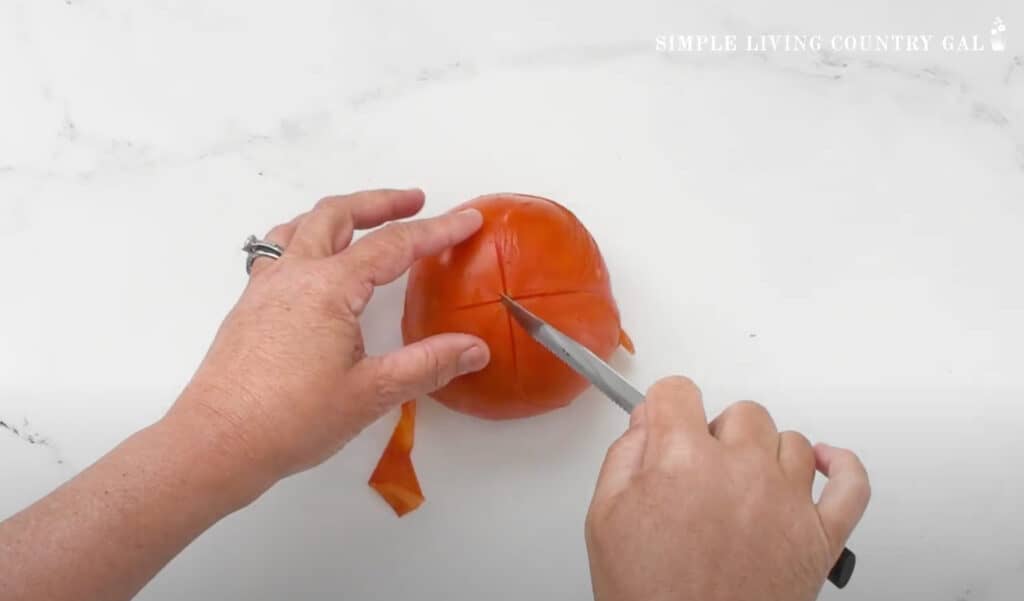 Adjust the Heat-
The level of spiciness in your salsa is entirely up to you. If you like it mild, stick to sweet bell peppers or jalapeños and remove the seeds.
For medium heat, keep the jalapeño seeds or add some chipotle peppers in adobo sauce. And, if you're a glutton for punishment, go all out with some habanero peppers.
Remember, you can always add more heat but can't take it out, so start slowly.
Let the Flavors Marinate-
Canning your salsa will give the flavors a chance to meld and the salsa to become more flavorful.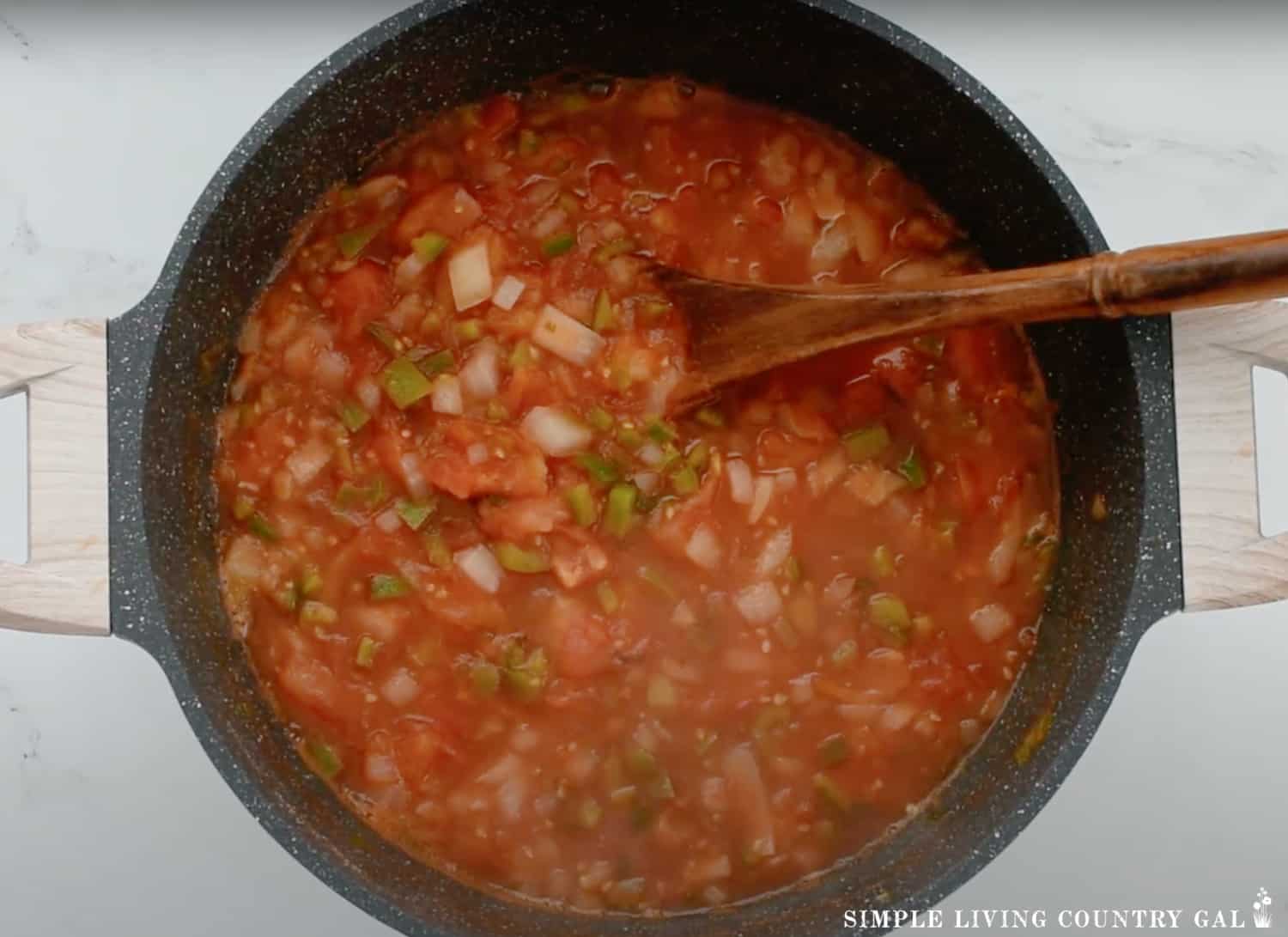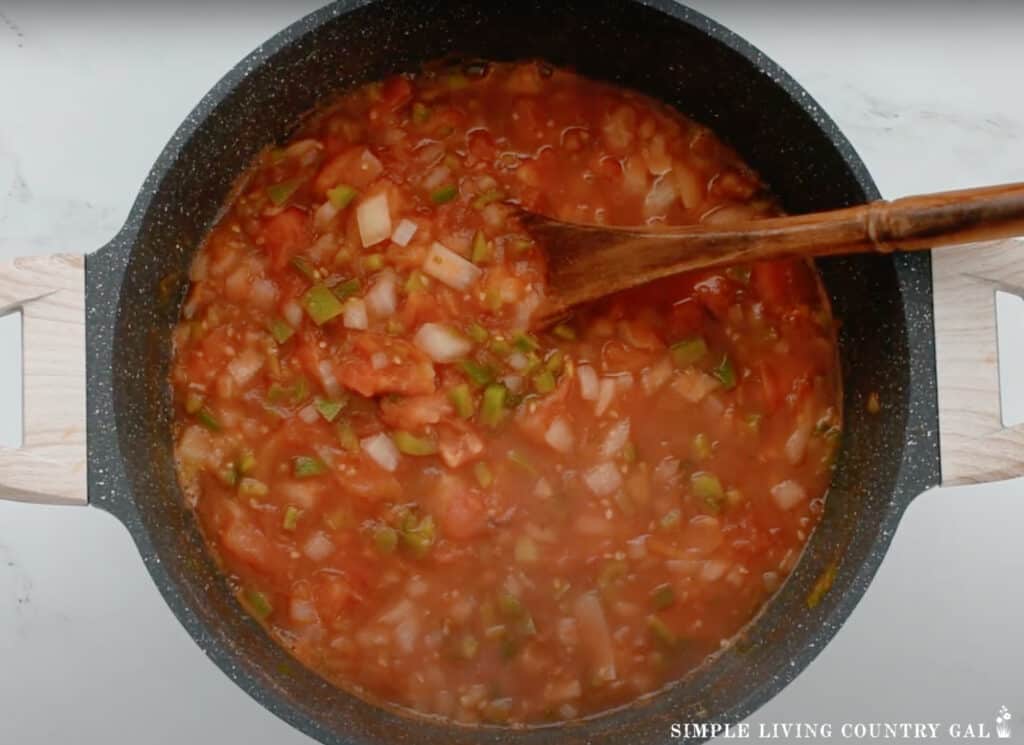 Variations To Summer Garden Salsa:
Pico de Gallo- With a variety of recipes out there, you're sure to find one that suits your taste buds. Though each recipe may differ, there are some key ingredients that almost every version includes, such as tomatoes, cilantro, lime juice, onion, salt, and serrano peppers.
Unlike other salsas, pico de gallo has minimal liquid and is great as a topping or standalone salad. Give it a try and enjoy a burst of refreshing tomato goodness!
Salsa Verde- You know what salsa verde means? It's basically a sauce that's green, just like its name suggests. But why is it green, you ask? Well, it's made with tomatillos instead of tomatoes, giving it that vibrant color.
Of course, it also has all the usual salsa ingredients like onion, cilantro, lime juice, and peppers. Once it's cooked and blended, this sauce is perfect for chilling and adding some zing to all your favorite foods.
Salsa Taqueria- You know pico de gallo, but have you tried salsa taqueria? It's a totally different breed. This salsa is smooth and cooked to perfection with hotter peppers that will give you the kick you crave.
It's perfect as a taco topping and has a blend of tomatoes, arbol chiles, onion, lime juice, garlic, and salt. These ingredients come together in water or oil and are blended until smooth and ready to go. Trust us; a little goes a long way with this salsa!
Unique Salsa Recipes:
There's nothing quite like a fresh, homemade summer garden salsa to liven up any backyard barbecue. With a little prepping and chopping, you can create a healthy, flavorful side dish that captures the essence of summer.
Remember to use the freshest ingredients from your garden and adjust the heat to your liking. And don't forget to let the flavors marinate and meld for the perfect salsa.
So, fire up that grill and get ready for a delicious summer feast!
More Food Resources:
Yield: Makes approximately six pint jars of salsa
Garden Salsa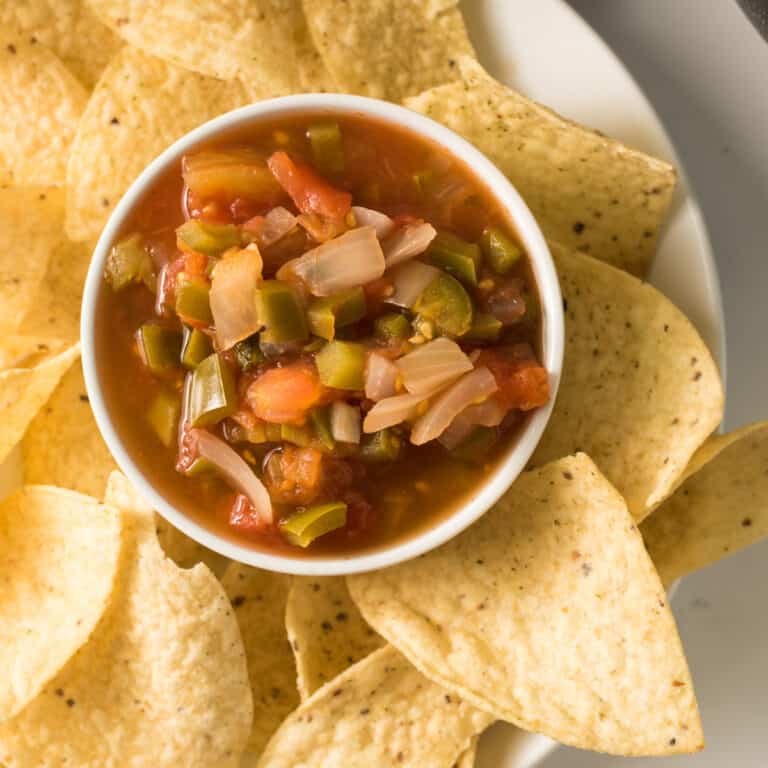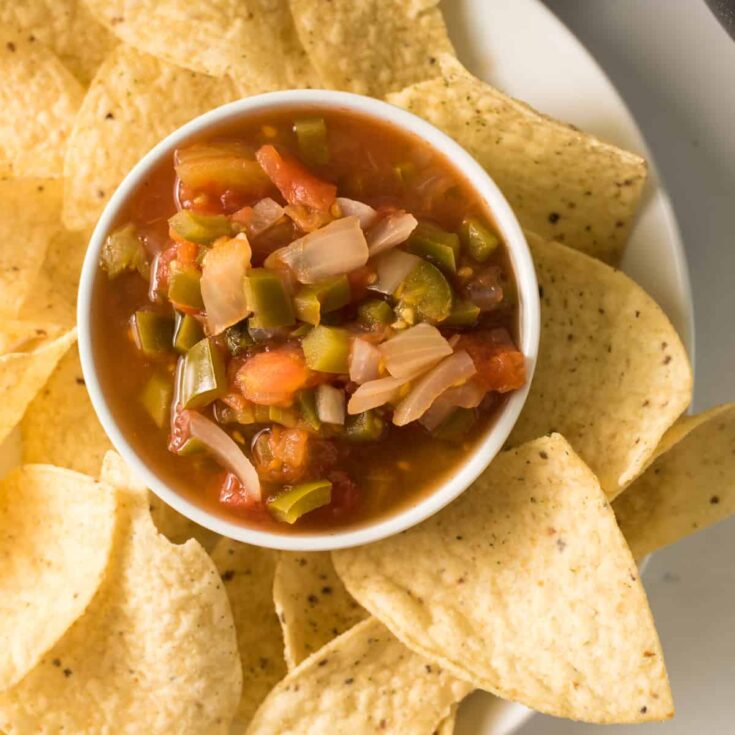 This is my take on a traditional tomato salsa with a hint of spice. A delicious tomato flavor with a kick of pepper. The best part of making your own salsa is that you control the heat. If you are not a fan of hot, you can omit the pepper sauce at the end.
For a bit bit more heat, add additional hot pepper sauce and leave the seeds in the peppers when you chop them. 
Prework:
Prepare canner, jars, and lids.
Ingredients
10 cups chopped cored peeled tomatoes
5 cups chopped seeded green bell peppers
5 cups chopped onions
2 ½ cups seeded peppers such as hot banana, chili, Hungarian wax, or jalapeno. For additional heat, do not remove the seeds.
1 ¼ cups of cider vinegar
3 cloves of garlic, finely chopped
2 tbsp cilantro, finely chopped
1 tbsp salt
1-3 tsp hot pepper sauce
Instructions
Cooking Directions:
In a large steel pot, combine all ingredients.
Bring to a boil over medium heat, stirring continuously.
Reduce the heat and boil gently, stirring frequently. Cook until thickened, about 10 minutes.
Enjoy with chips, on baked potatoes, in scrambled eggs, or as a great addition to many recipes.
Notes
To make this recipe even easier, use a vegetable chopper when preparing ingredients.
Nutrition Information:
Serving Size:
2 Tbs
Amount Per Serving:
Calories:

12.1
Total Fat:

.1g
Sodium:

234mg
Carbohydrates:

2.4g
Fiber:

.6g
Sugar:

1.4g
Protein:

.5g
Find this post and more over at the Homestead Bloghop!