Valentine's Day Gift guide
This article was fun to write, and I hope you find just as much fun reading it. A Valentine's Day Gift Guide for anyone that is romantically challenged.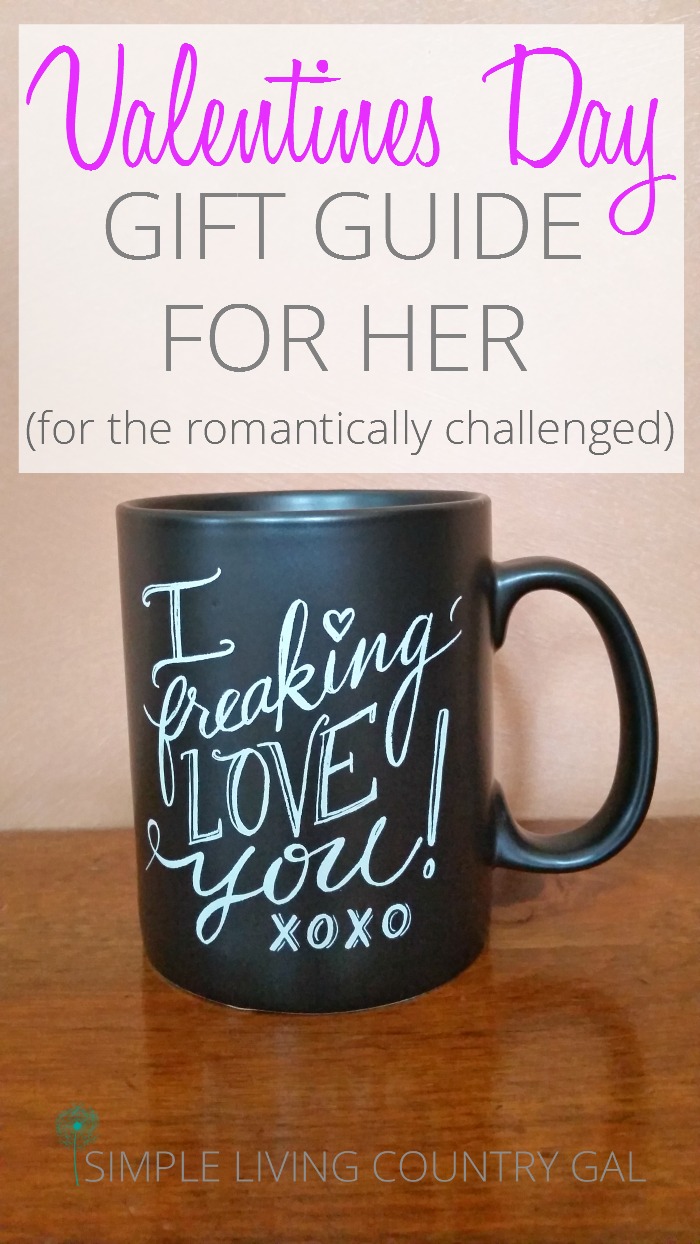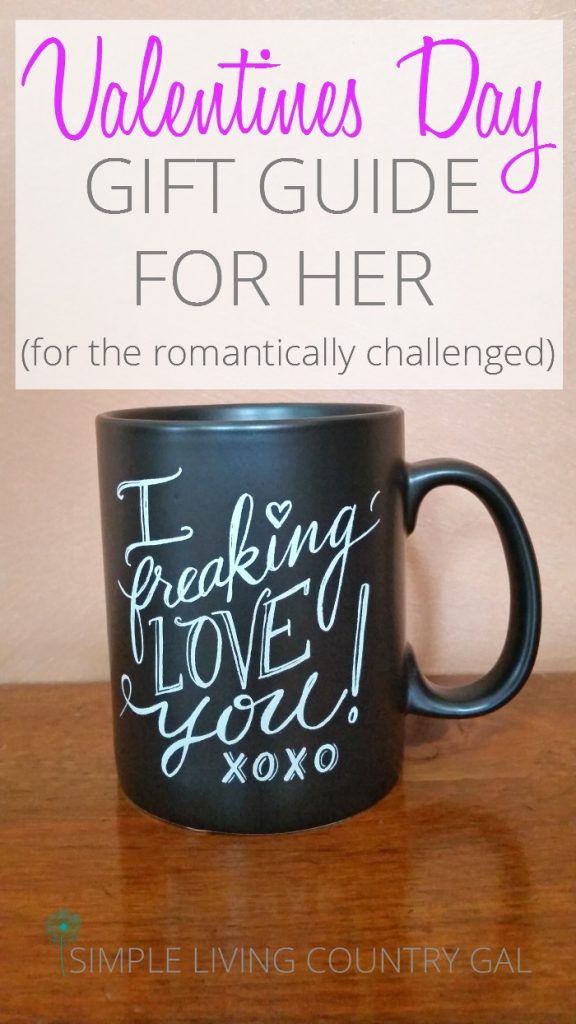 I am the first to admit my hubby is not the most romantic guy in the world. A few years ago for Valentine's Day, he bought me a wheelbarrow.
And even though it was a great gift, and something that ended up being super helpful for me, it wasn't too romantic.
For Christmas that same year, he did much better, and he was so proud of the romantic gift he bought me. He beamed as I opened my gift and pulled out a coffee mug with the sweet and lovely sentiment…"I Freaking Love You" xoxo
Actually, I loved the gift. This is my hubby's personality to a "T" and one of the reasons I fell in love with him.
Not everyone has a partner with a sense of humor or a romantic gift-giving talent, so this list is for them.
With Valentines Day fast approaching I wanted to get a list of romantic, cheesy, and even silly gifts out there that any women would love to receive.  I even included my mug, you know, just in case you are like me. 🙂
Valentine's Day Gift Guide
I got this gift for Christmas from my hubby one year, and I loved it. Yes, a pink tool kit of my very own. He hates me borrowing his tools (which is all the time) since I always put things back in a different spot.
So, he found the perfect solution, and I am in love with my pink hammer. 🙂
Pink Tools and Tool Boxes:

Think cozy and warm when looking for a gift when the weather is cold out. You can't go wrong with comfy gifts no matter what holiday it is.
Comfy Gifts:
Another great thought is giving the gift of a little self-care. Things like bubble bath, lotions, hand cream, and candles.
Self Care Gifts:
Another favorite gift is pajamas. When picking out pajamas to give as a Valentine's day gift look for options that are comfortable.
Pajama Gifts
I love candles and tart warmers, which are a safer version of a candle.
You can also try something fun like a t-shirt or a coffee mug. Maybe not romantic, but still a good option if you need one.
Fun T-Shirts:
Fun Coffee Mugs:
I hope you find a bit of inspiration with this Valentine's Day gift guide. And if anyone sees Handy Man Hubby out shopping can you steer him away from the 
wheelbarrows and towards the bubble bath?
More Gift Giving Resources: