I am the first to admit, Handy Man Hubby is not the most romantic fella in the world. Last year for Valentines Day he bought me a wheelbarrow, yep romance oozing from his veins I tell ya.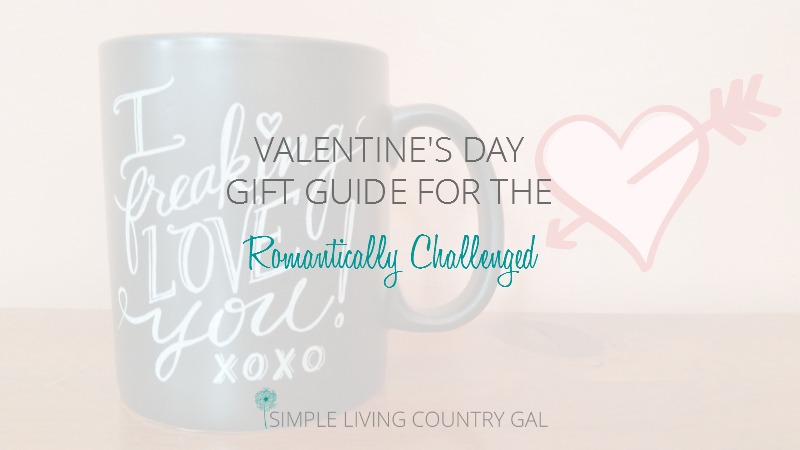 For Christmas, he did much better and he was so proud of the romantic gift he bought me. He beamed as I opened my gift and pulled out a coffee mug with the sweet and lovely sentiment…"I Freaking Love You" xoxo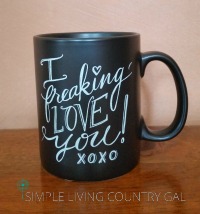 Actually, I loved the gift. This is my hubby's personality to a "T" and one of the reasons I fell in love with him.
Now, I do understand that other women out there may not be lucky enough to have snagged a Casanova-like I was, so I thought I would lend a helping hand. 🙂
With Valentines Day fast approaching I wanted to get a list of romantic, cheesy, and even silly gifts out there that any women would love to receive. I even included my mug, you know, just in case you are like me. 🙂
I also got this gift for Christmas from Handy Man and I squealed when I opened it. Yes, a pink tool kit of my very own. He hates me borrowing his tools (which is all the time) since I always put things back in a different spot. So, he found the perfect solution and I am in love with my pink hammer. 🙂

My son bought this gift for his girlfriend and I just loved it! Please know this is only a cover, you will need to get a pillow form. You can find them at Walmart or any craft store.
What girl doesn't love a great bubble bath? This is everything you need in a basket. Just make sure to add a few coupons for free massages to really score brownie points!
Another favorite gift of mine is pajamas. I LOVE pajamas almost as much as I love coffee mugs!
Always a hit with me….. candles!
I also love the tart warmers which is a much safer version of a candle. All the wonderful smells without the danger of a fire.
It is just amazing what you can find on a T-shirt nowadays. I received this from my brother this year for Christmas and I just love it!
I hope you find some inspiration in my list. And if anyone sees Handy Man Hubby out shopping can you steer him away from the
wheelbarrows and towards the bubble bath? Thanks, I owe ya. 🙂
P.S. Just in case your significant other is like mine…here is the link to that "Freaking Awesome Mug!" ( I couldn't find the same one…but this is close!)

Sometimes store bought gifts are not the right answer. The romance is in the thought, not the price tag. If that's the case I have some great ideas, read my list of Unique Gifts here!
Looking for more? You can find all of my Gift Guides here!