Gift Ideas for the Chicken Lover in Your Life
Finding the perfect gift for someone you care about can be a bit tricky, especially if they live a different lifestyle than what we are accustomed to. If you have a person that raises chickens, this list will be just what you need to see. Call this your chicken lovers gift guide and one you can refer to again and again.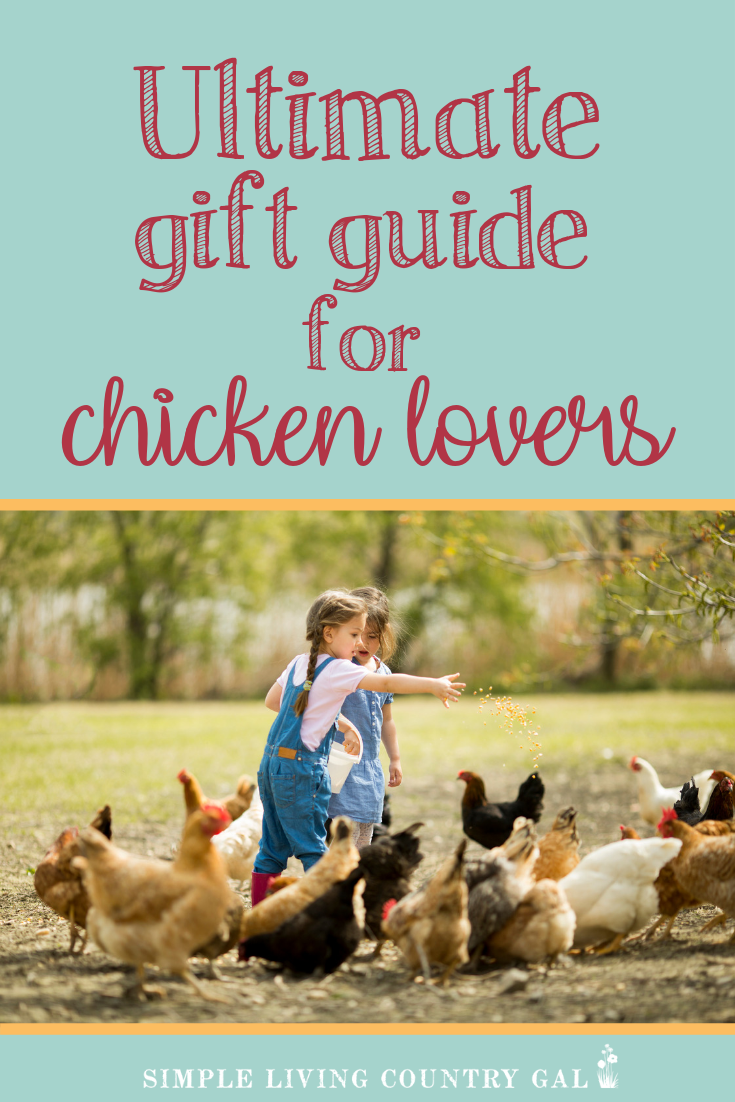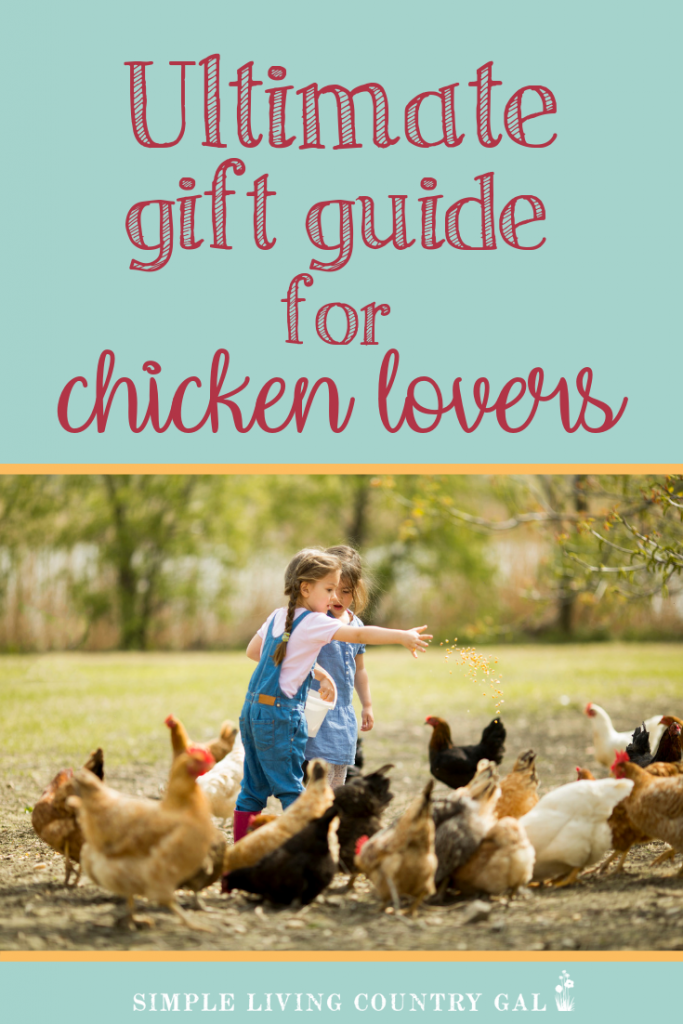 We, homesteaders, love our chickens, don't we? Their fun and comical ways are only second to those amazing fresh eggs that they give us every day.
Yet year after year, I find nothing under the tree that expresses my love of chickens. So, what did I do? I made a go-to list that every single chicken lover out there is sure to love.
Share this post with your friends so the neglected chicken lovers in your life can have a bit of fun. 🙂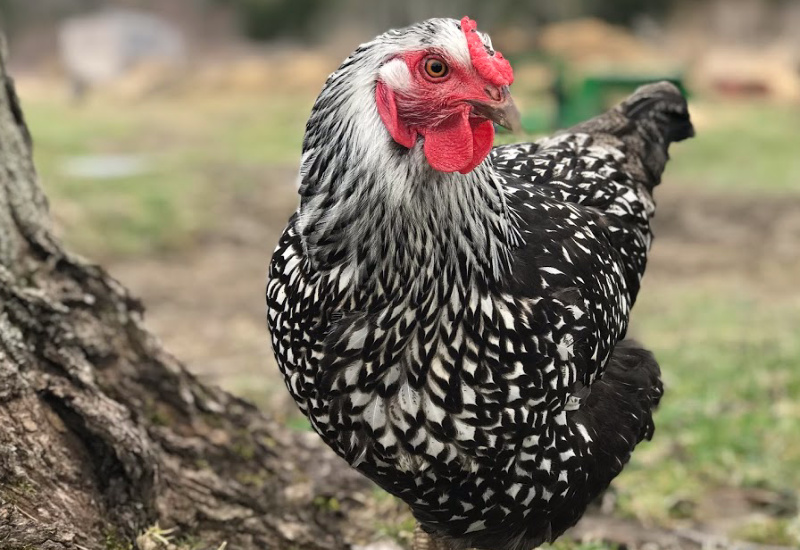 Gifts for Anyone that Loves Chickens
Many of these gift ideas are from creators that are found over at Etsy. Please support the small business owner with your patronage. Also, as some of these items are handmade, be sure to order early so you have time to get these gifts for the holidays!
I had so much fun scouring the internet for the best gifts for the chicken lovers out there. Hey, we can't help it. We love our chickens, and we will not be judged for it!
Chicken Butt Magnets
Every time I see these chicken butt magnets, I can't help but smile! And I know the person you give these to will do just the same.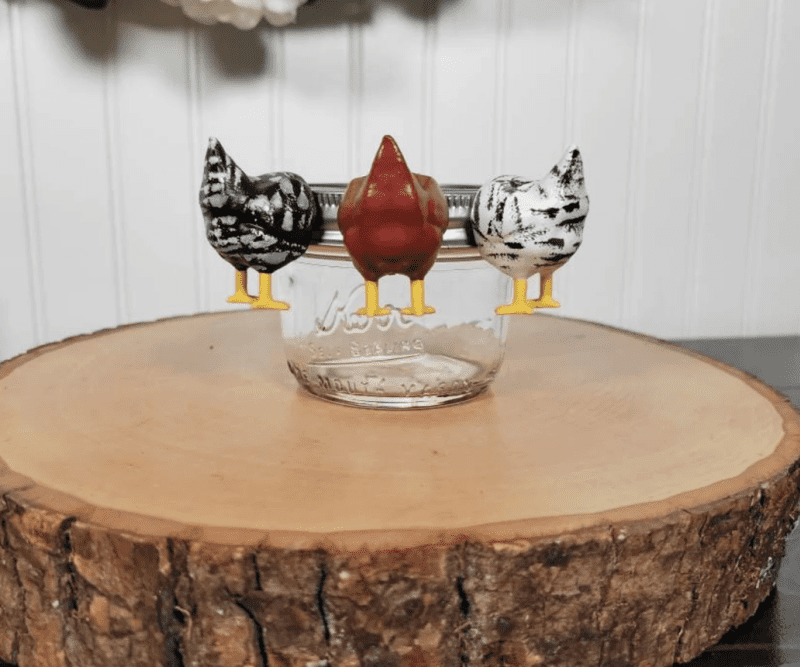 Chicken Leg Socks
Nothing says I love you more than chicken socks! Oh my goodness, how fun are these? Knee-high socks with chicken legs will bring a smile to anyone's face. You can find these awesome sauce socks over at, along with some other great chicken treasures.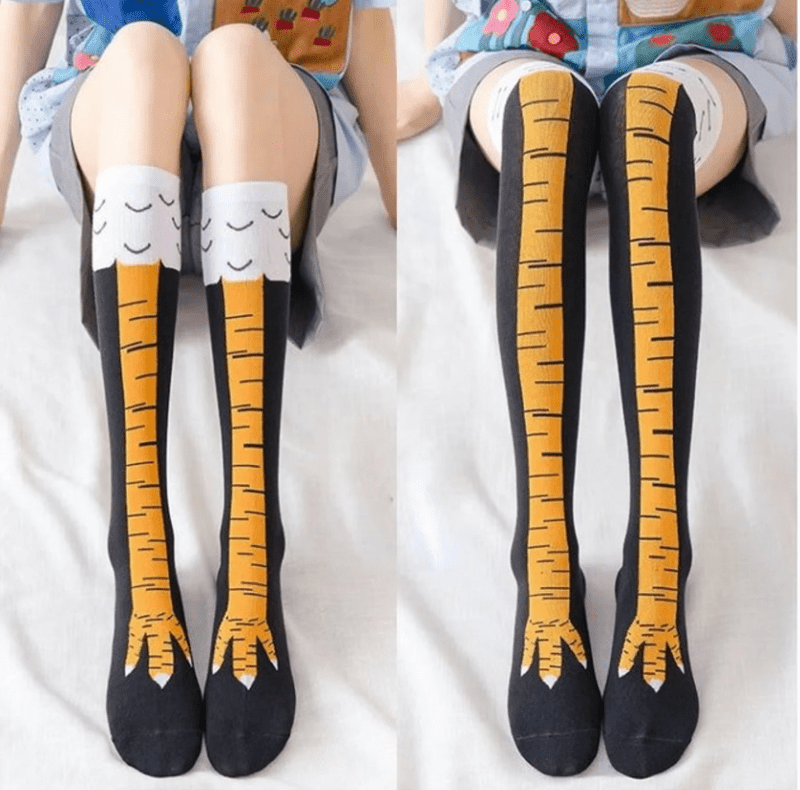 Chicken Decal Stickers
Oh my goodness, if you do not fall in love with these chicken decals, then you simply do not love chickens! What a fun way to liven up your mixer.
If you aren't a fan of black, there are other colors to choose from. You simply must stop over and check out all the fun vinyl decals they have to offer.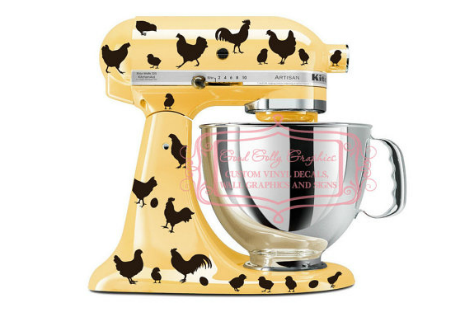 Handmade Chicken Sweater
Sometimes a picture is worth a thousand words, and this one is simply priceless.
Don't just love the chicken owner but the chicken too! Keep the ladies warm and in style this season with a handmade and super cute chicken sweater. All the fashionable chicks are wearing them! Stop on over and see all the treasures there.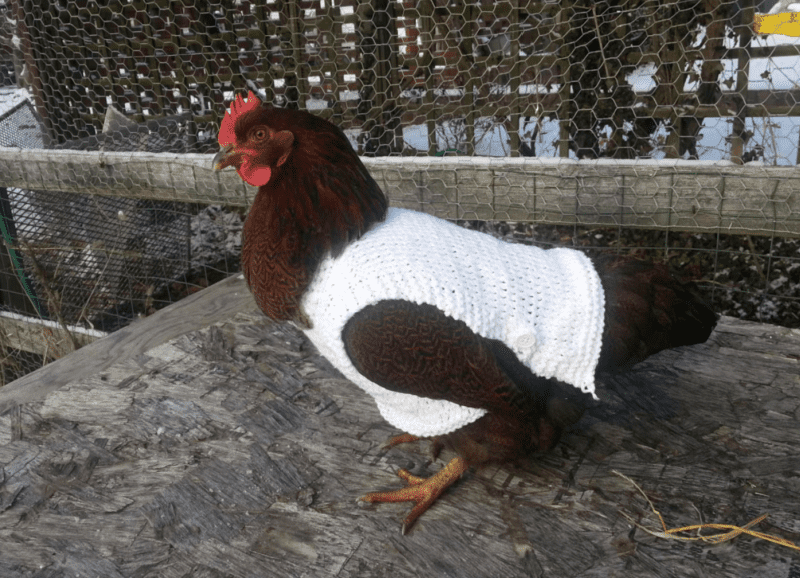 Chicken Art
Liven up any chicken coop with some fun like this chicken art! Now is your chance to get a rooster without all the noise! haha, just kidding, I love my rooster 😉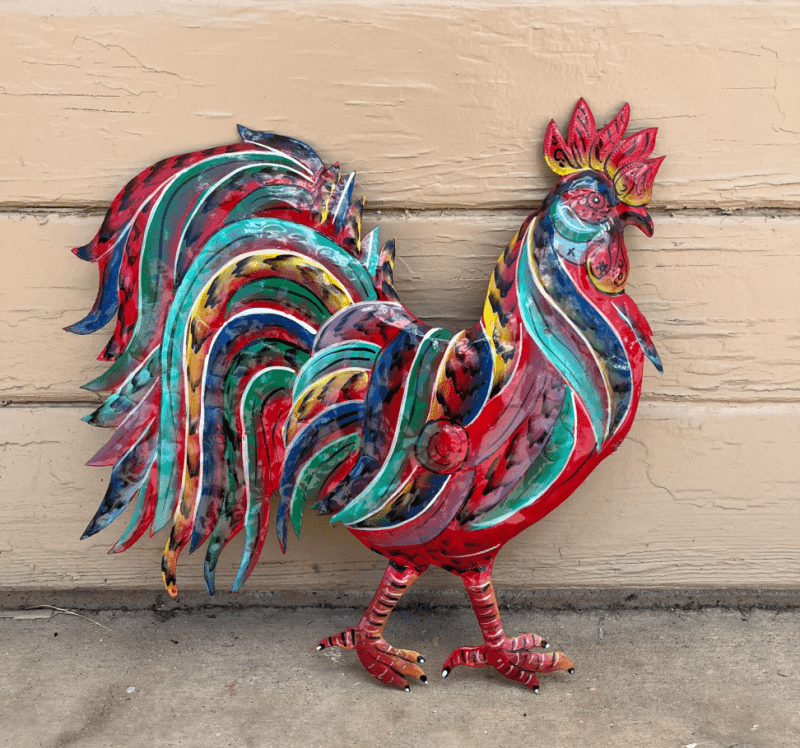 Chicken Necklace
The minute I saw this chicken necklace, I knew she must be a part of this list. I just love the detail and her cute little legs. Who says chicken jewelry isn't fabulous? Not me!
You can find this cutie and more over at the shop.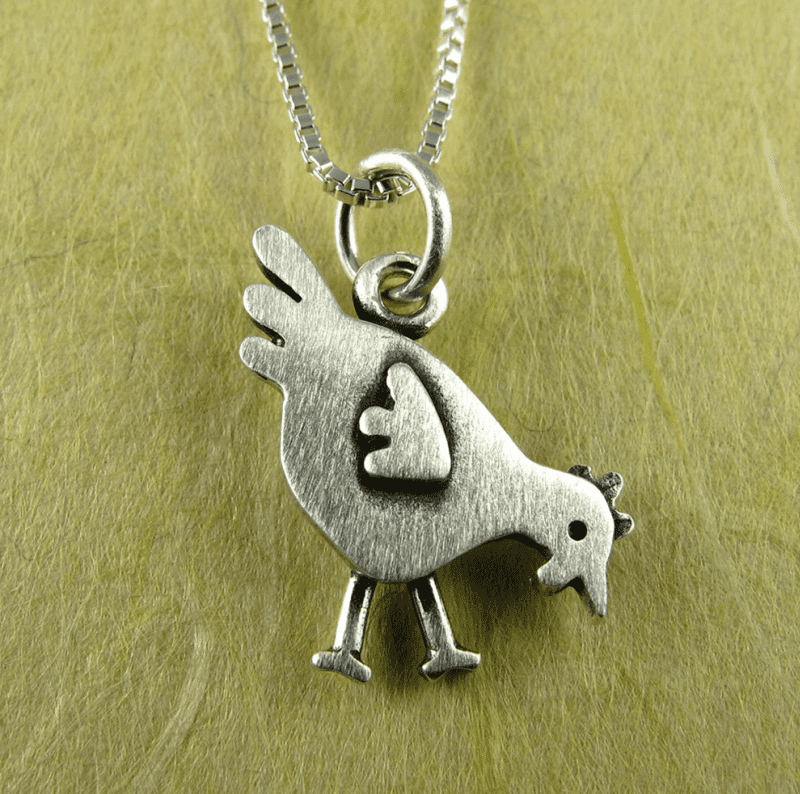 Fun Chicken T-shirt
How much fun is this t-shirt? I just love the way the pedals are chickens, and they are blowing in the wind. A sweet shirt that will look good on any chicken owner!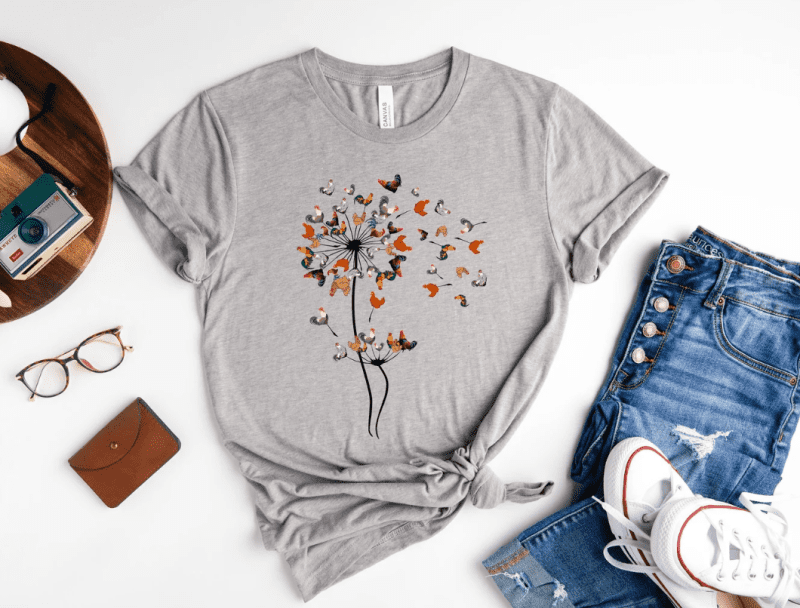 Egg Stamps
Now for a more practical gift for your chicken loving recipient.
Egg stamps for eggs let everyone know where they came from. A fun way to advertise with each crack! Get your order in early so you can get this gift under the tree before the holidays.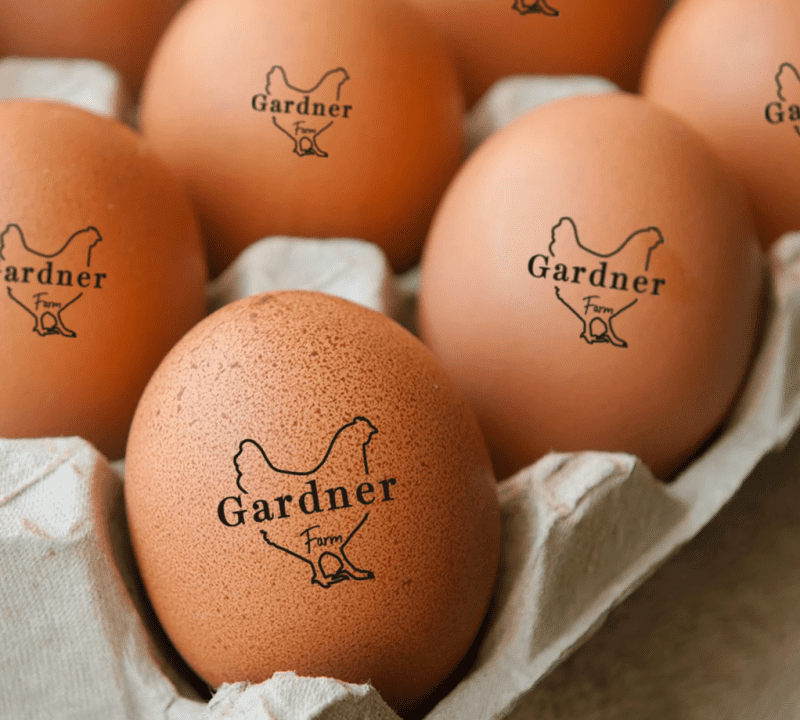 Chicken Coop Sign
I love, love, love this chicken coop sign! The hen house is perfect for your home or even your coop.
Who says you can't dress up the hen house? This is a perfect way. Handmade and the promise of fast shipping.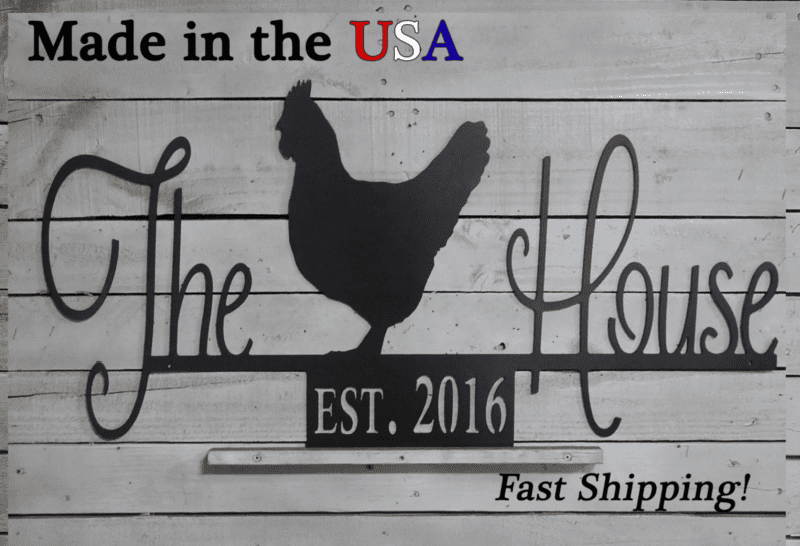 Chicken Butt Planter
Succulents are something I started to fall in love with. They are mini plants that can bring a bit of fun to every room of your home. And with so many quirky planters out there, why not add a chicken butt planter to the list!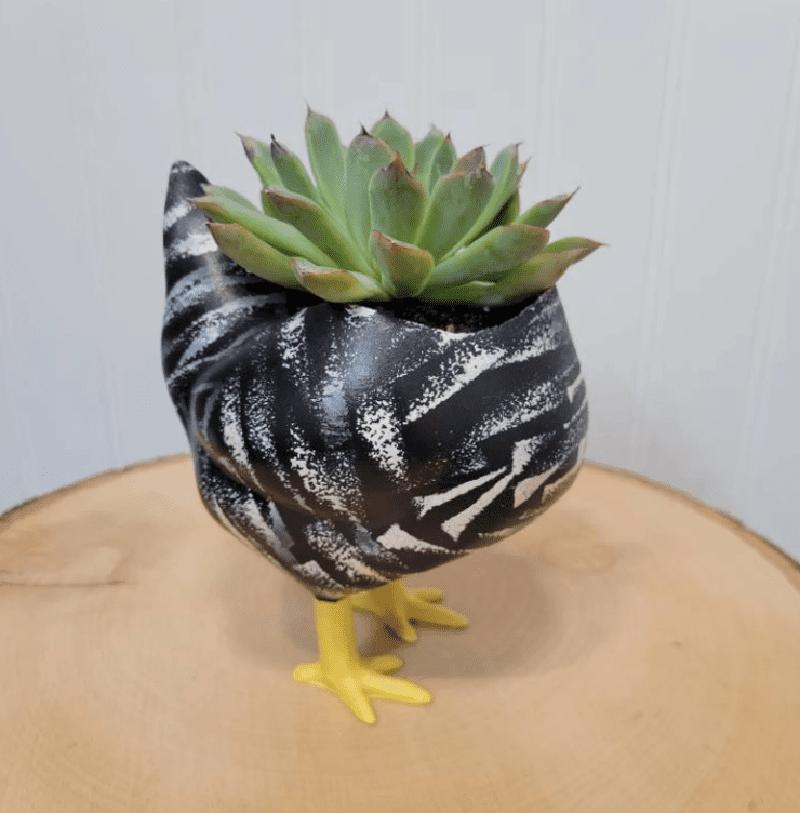 Chicken Car Decal
Every time I see this chicken car decal, I can't help but smile. And this is pretty much true for every single chicken lover out there! A fun way to let the world know that you love your chickens.
You can find this decal and other goodies at their shop!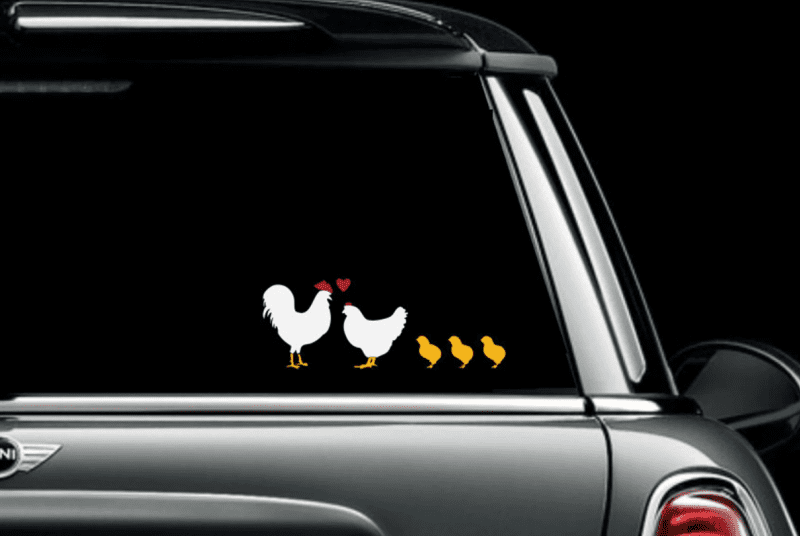 Chicken Wine Glass
Whether you partner these chicken wine glasses with a bottle of wine or sparkling cider, whomever you give them is sure to love them! Hand-painted glasses at the top and the bottom are fun and beautiful too!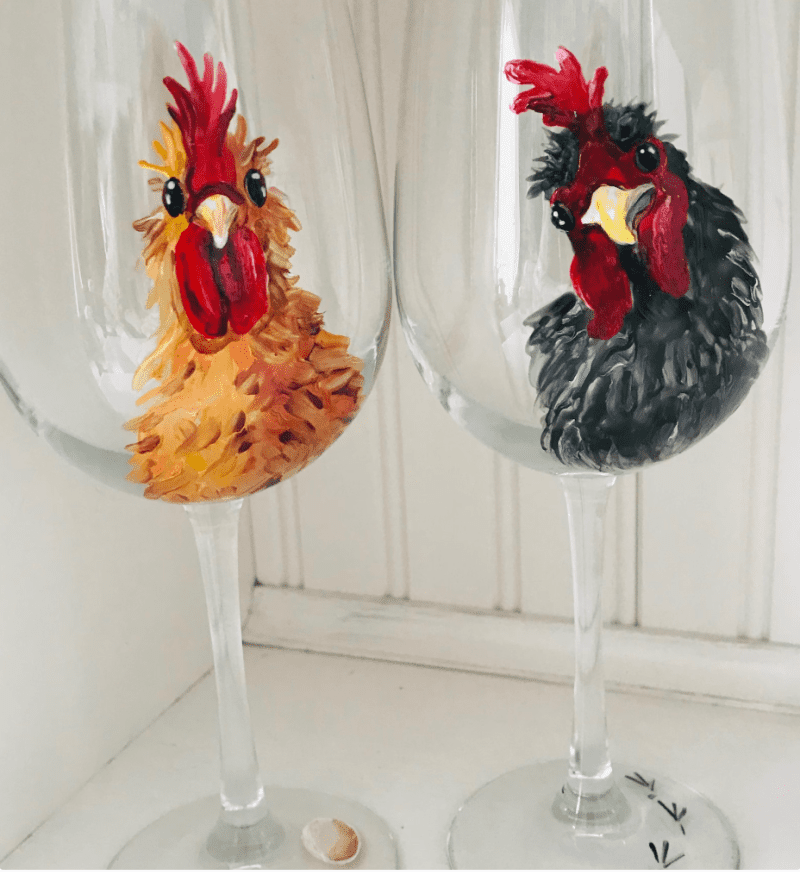 Chicken Dish Towel
Who says you can't be spunky in the kitchen?
Show your fun side with this crazy cool kitchen towel. Makes me giggle every time I see it. I just love this vintage-inspired funny flour sack towel.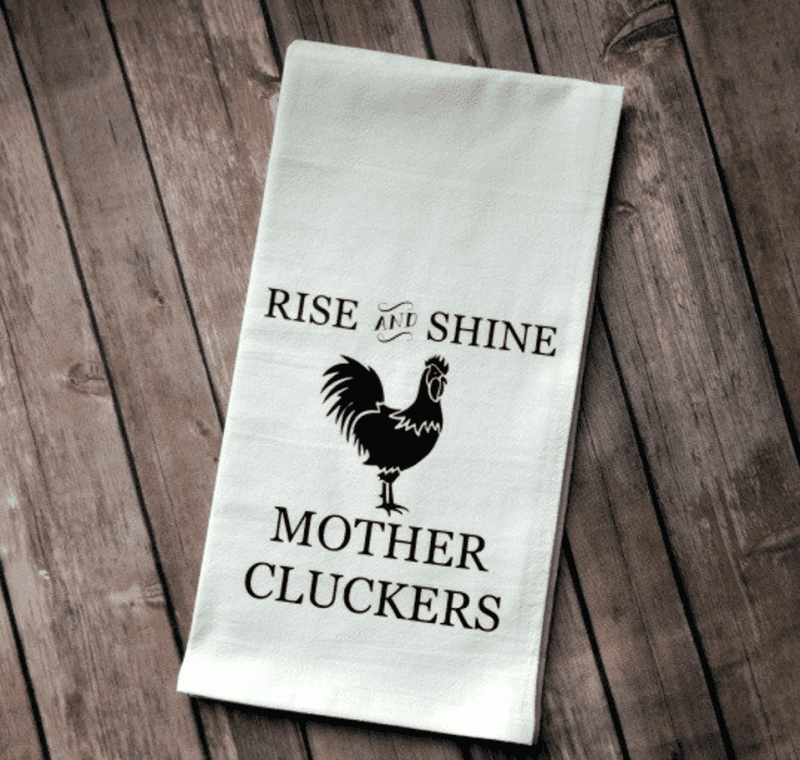 Crazy Chicken Lady Coffee Mug
I simply cannot have a gift list without including at least one chicken coffee mug! I love this mug and since you can have it personalized and that makes it even more loveable!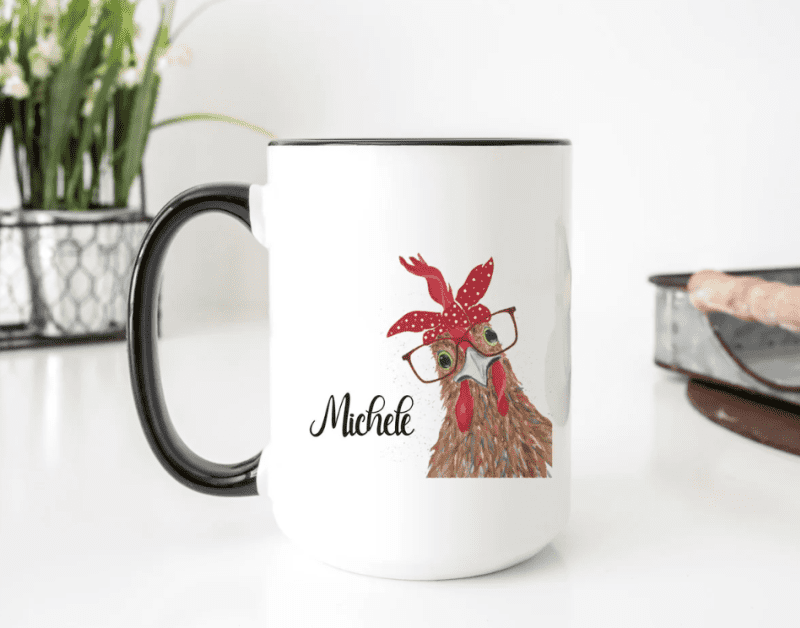 When looking for the perfect gift, sometimes you need a little help. I hope you found this chicken lovers gift guide just what you needed to come up with some unique and fun gifts to give this year.
Please show your support for the creative designers over at Etsy. They work hard and I love them for that, and what better way to show your love for someone than by giving a gift that is handmade with care.
May this year shower you with chicken treasures!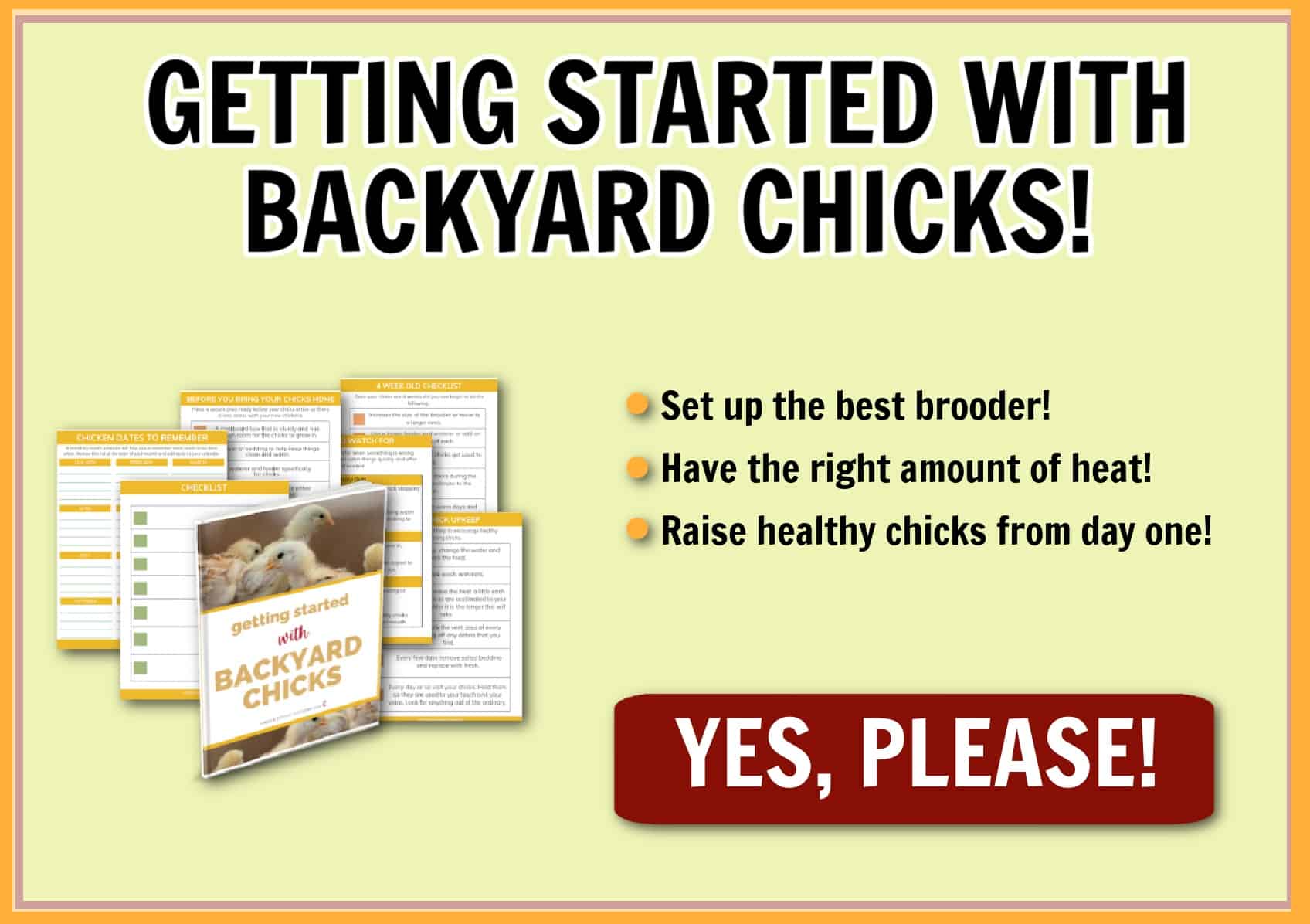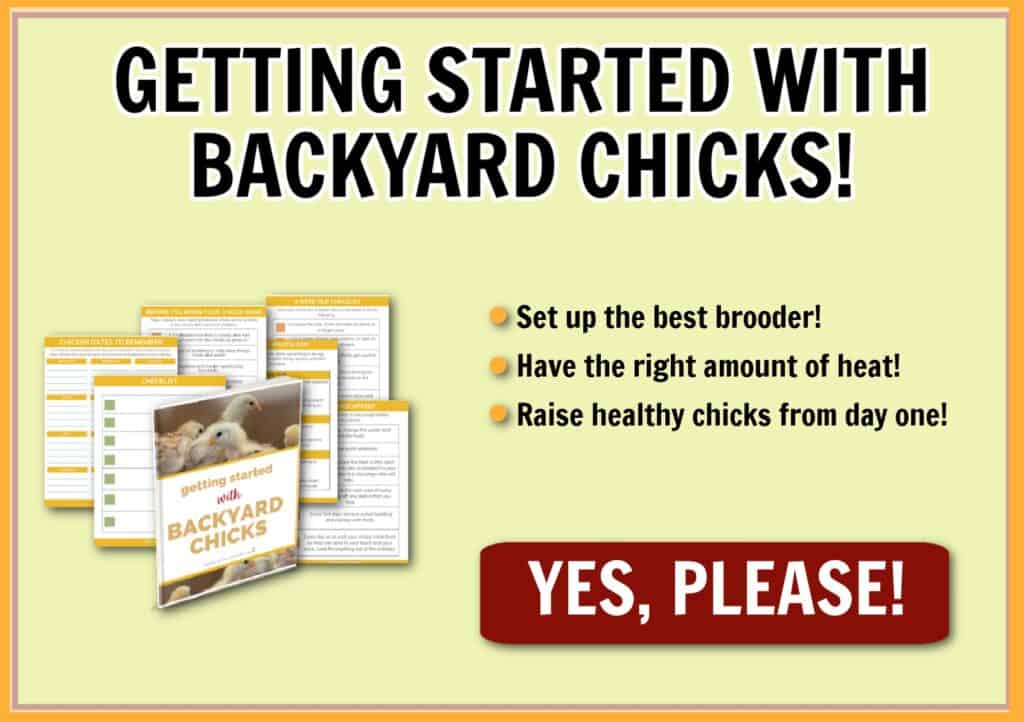 Check out this post and more over at the homestead blog hop!