The Goat Lovers Gift Guide Part 2
What's better than one goat lovers gift guide? Two, of course! This goat lovers gift guide part 2 is going to bring you some fun and quirky gifts that are out of the box. Newly updated for year, I can't wait for you to see what I found. Purchase one or more and support the online small business owner when you do.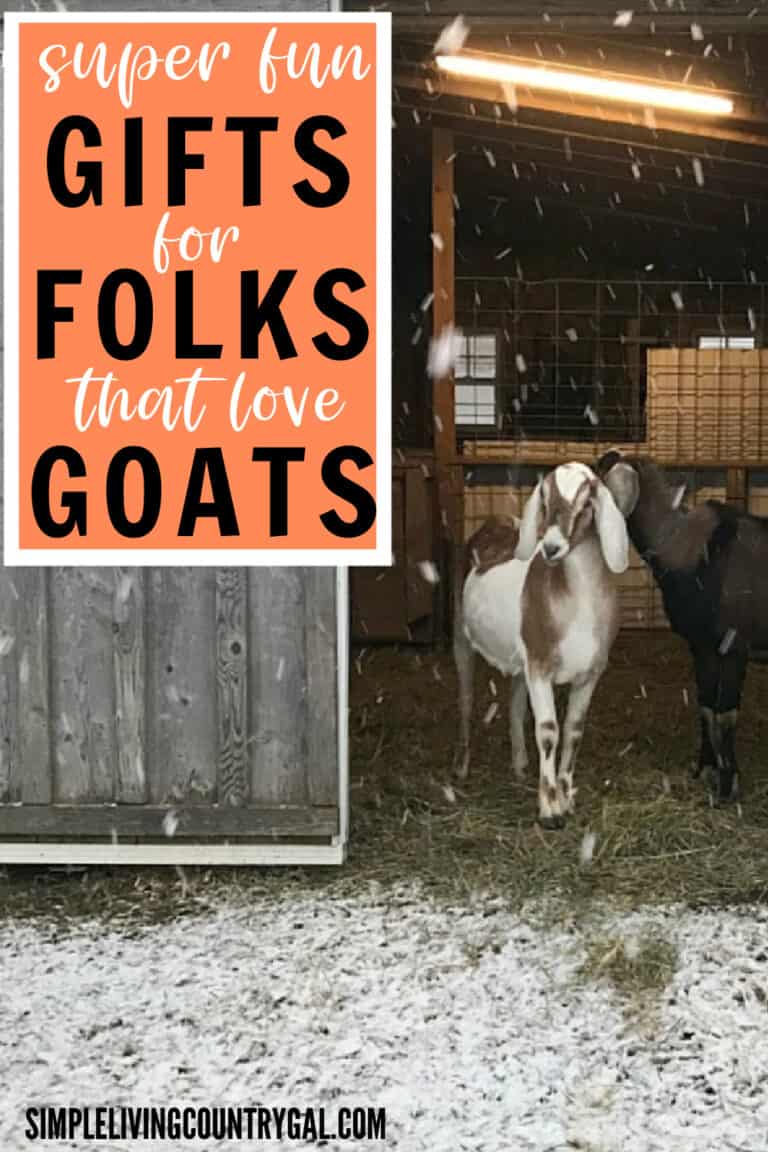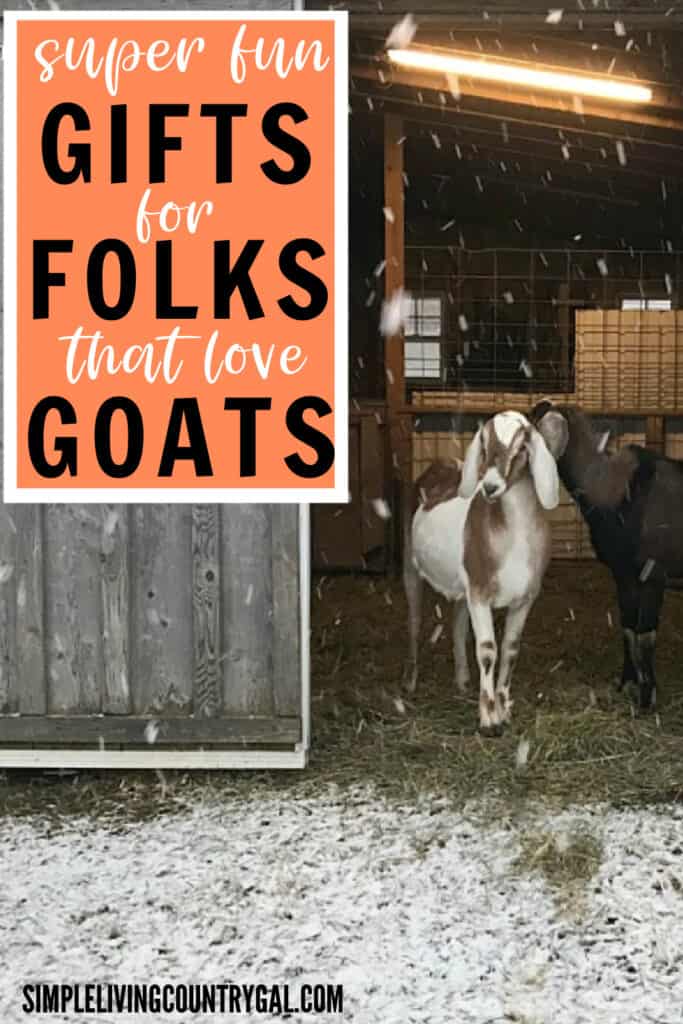 I love my goats, and this goat lovers' gift guide is proof!!
And if you are a goat owner, you get it. You know how much we simply love to hang with our goats and love 'em up.
For this holiday season, why not celebrate our love of all things goat and give our family and friends some lovely ideas to put under our tree this year?
Goat Lovers Gift Guide Part 2
I hope you find some great ideas on this list, ideas you can use as gifts or as a treat for yourself!
Goat Coffee Mug
I love giving people coffee mugs as gifts. This goat coffee mug is fun and pretty and will make an amazing gift. Fill it with drink mixes, a pretty spoon, and a coaster, and personalize it to make it perfect.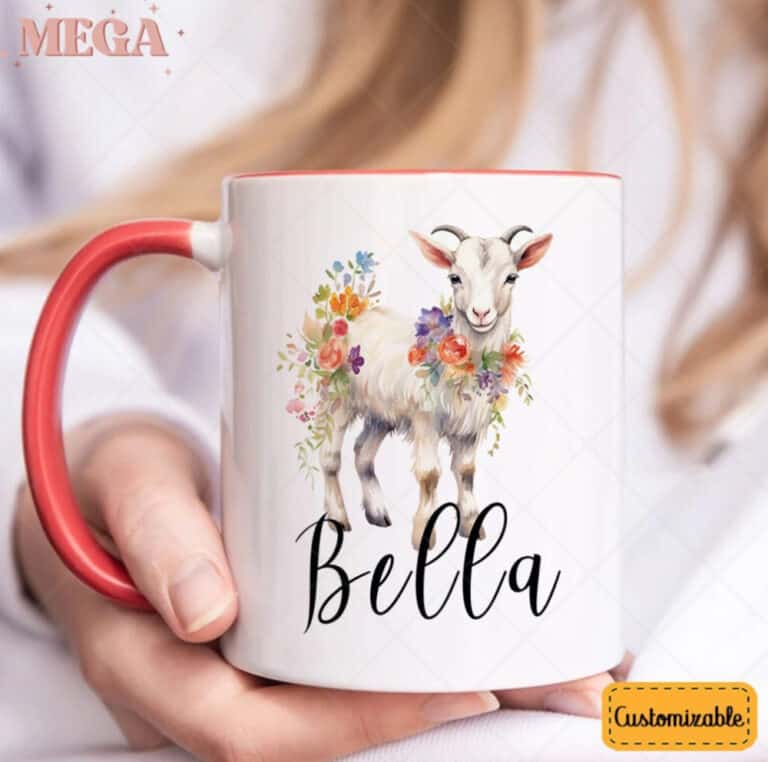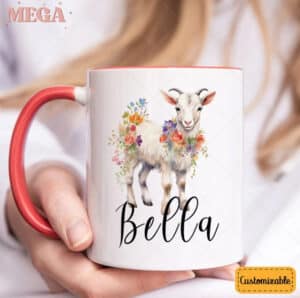 Goat barn Sign
How much do you just love this sign? Dress up any goat barn and let everyone know how much you love your herd. Handmade on pine wood, they have other options to choose from over at CowboyBrandFurniture.
Goat Leggings
Spice up your days with a bit of goat love with these darling pants that you can lounge around in or wear out with a cute top. Head over to the shop and see all the super fun things they have.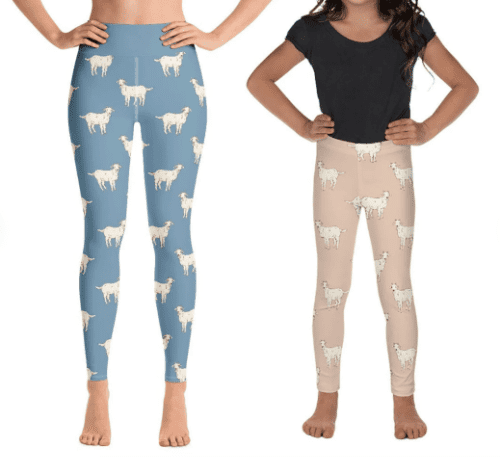 Goat Glass Tumbler
I just love this Goat Glass Tumbler and it will make a good gift too. The bamboo lid and straw complement the frosted look bringing it all together. Shop the full collection!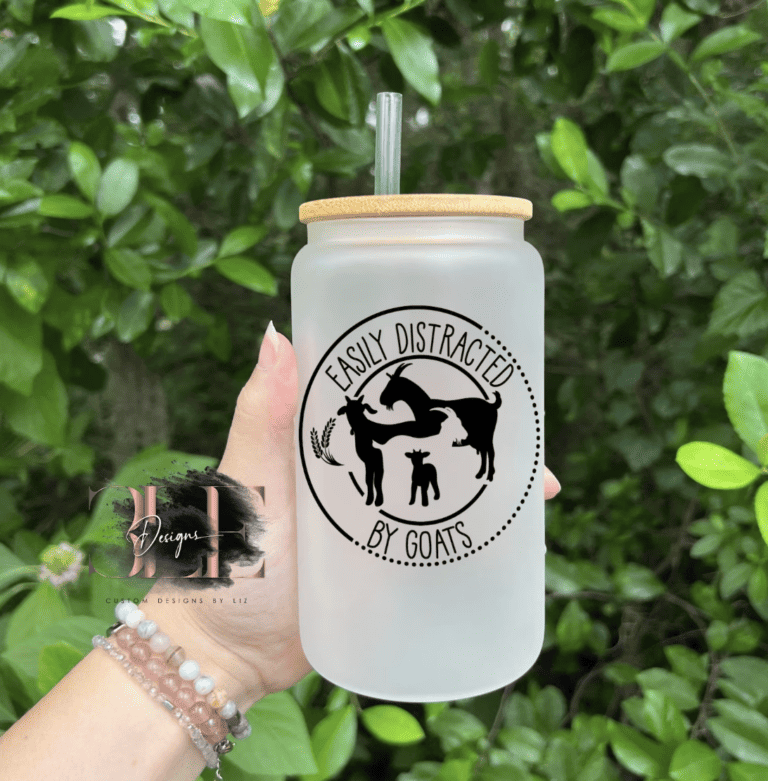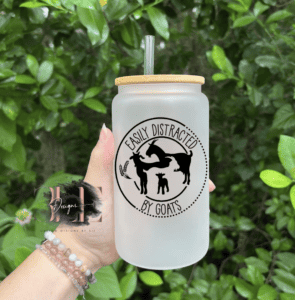 Goat Kid Romper
Little kids born in super cold weather may need a little warmth when starting out. These handmade goat pajamas will help them acclimate to the cold weather and look stylish at the same time.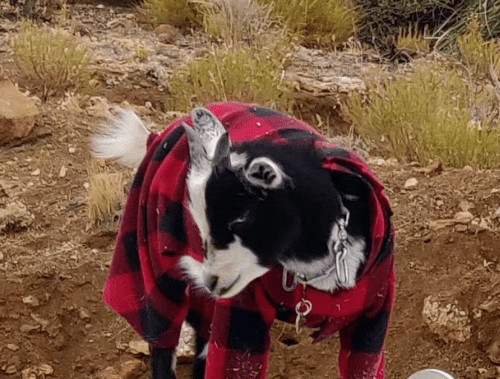 Necklace
I simply love this simple and sweet goat pendant. Show your love of goats with this amazing handcrafted item. The goat charm measures at .75″ and is made of sterling silver and with a punched-out heart, you can't help but love it! Stop over at ChristyTreasureBox and see all she has to offer.
Cozy goat blanket
If you live in a cold area, then this cozy goat blanket will help to keep you warm. Great to keep and fun to give away. Bundle with slippers a cozy pillow and you are all set!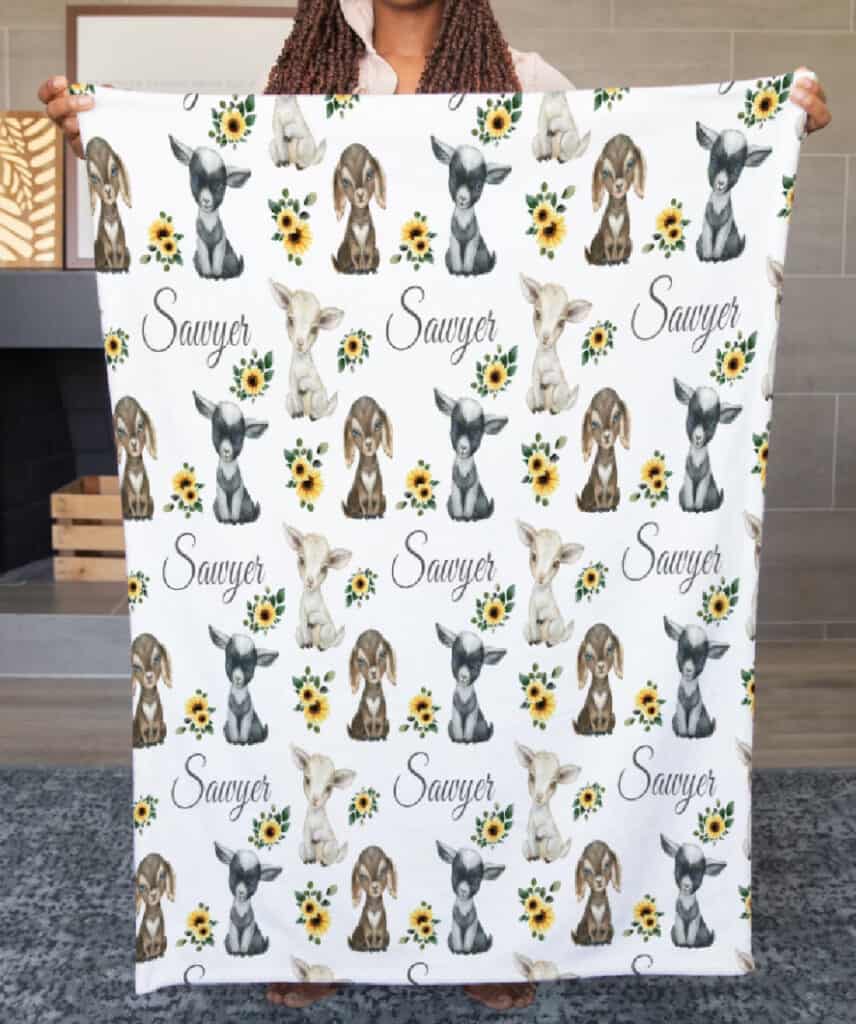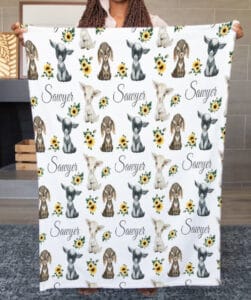 Seasonal Rolling Pin
I was super excited to find this rolling pin and I didn't even know they made such a thing! How great to make cookies and pie crusts this holiday season covered in goats. LOVE IT! Another fantastic handmade treasure.
She has different animals and sizes that you can see at Goody Woody, and do a little shopping!
Goat Wall Print
I was on Etsy the other day and stumbled on this super cute print that I am just in love with! This is just a sample of all the adorable prints she has to offer, and I know you will love them just as much as I do. Stop on over to check out the shop and see all they have to offer!!
Goat Welcome mat
Let folks know that you have goats at the front door with this goat welcome mat! Functional, fun, and a perfect for a gift.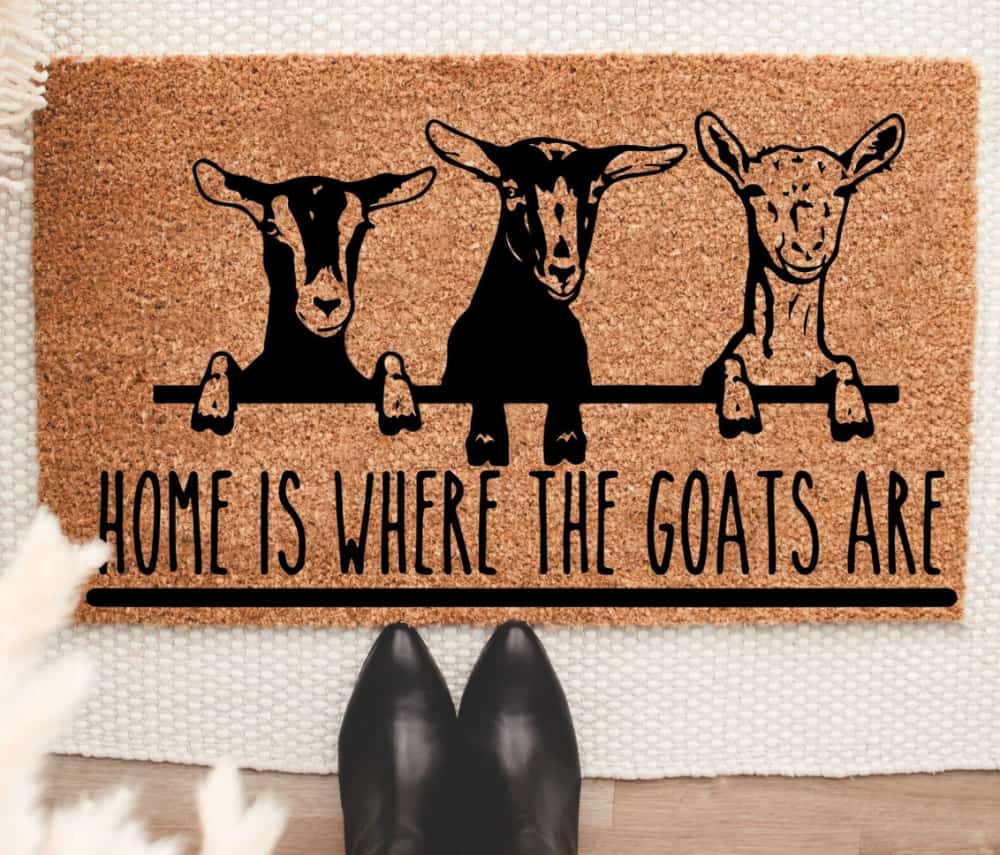 Goat T-Shirt
This shirt really does sum it all up, doesn't it? Hubby gets so frustrated with me in the barn. I tend to start a project only to wander off with my herd to enjoy some goat love. 🙂 We love our goats; now you can show it with this fun and quirky shirt. Stop over to their shop and see all the great shirts she has over there!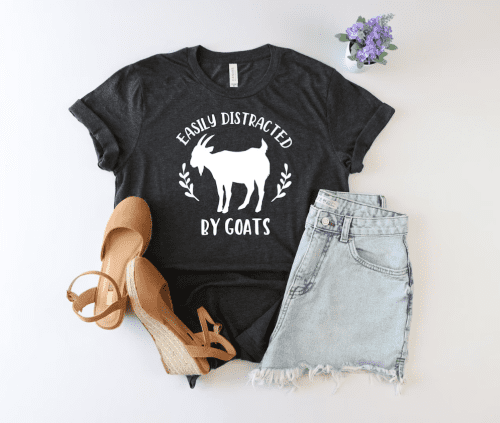 Goat Milk Soap
This list would not be complete without a little goat milk soap. Grab this gift of 4 Bars Your Choice Of Scent Handcrafted Goat Milk Soap and keep it for yourself or share it with a family member or friend.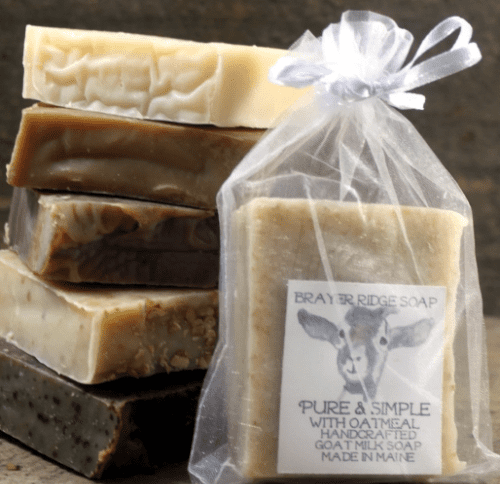 What are some favorite gifts you have given or received that revolve around your love of goats? Leave a comment below, I would love to hear from you. I hope you find some fun and new options from this goat lovers gift guide part 2!
More Gift Giving Resources: