Simple Frugal Living Tips – Do Without And Save
Sometimes the best simple frugal living tips are not what we can do but what we should stop doing. These are my top tips on what you can stop buying or eliminate altogether and save big.
A great homesteading tips that you can use to save money with your home budget.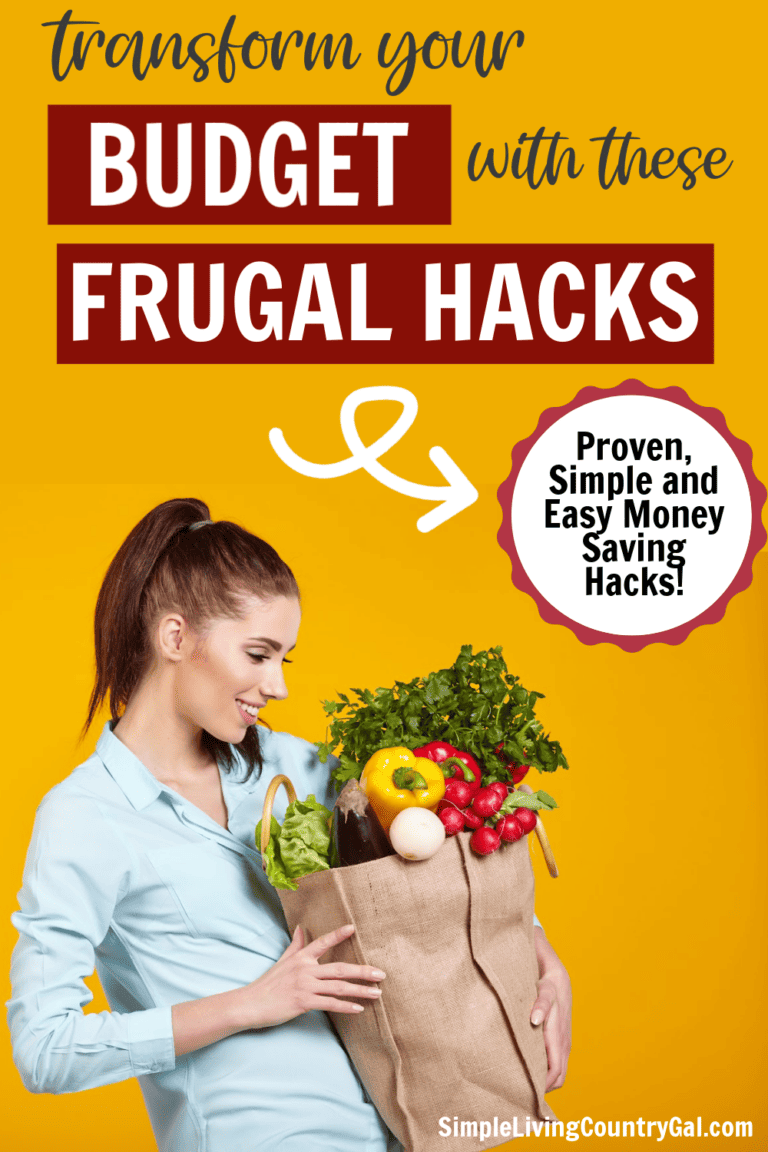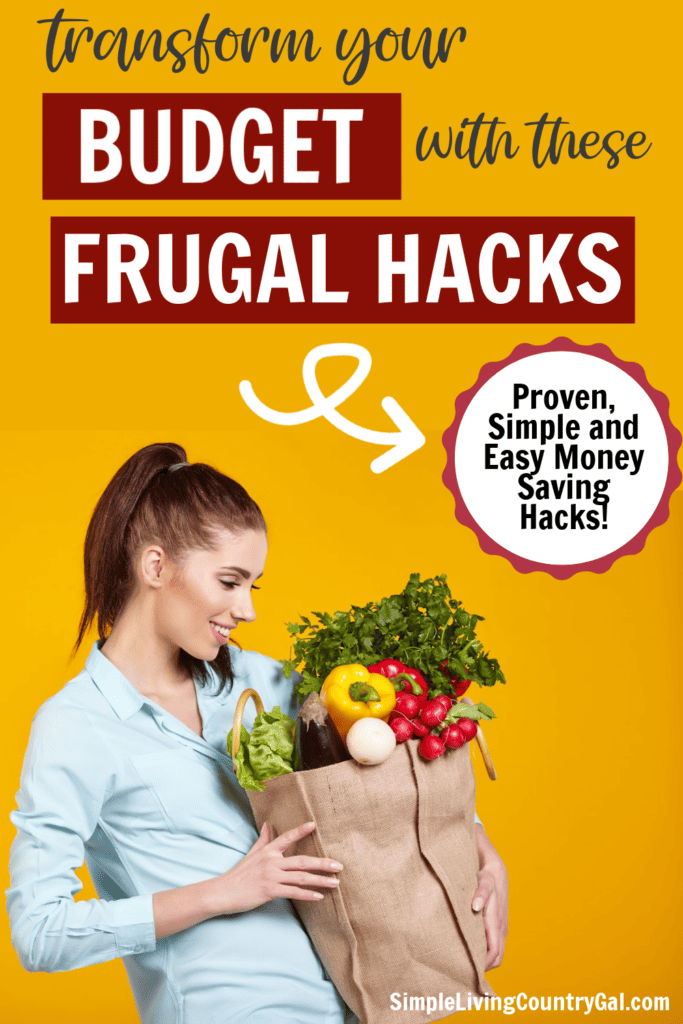 When you have been trying to live frugally for any amount of time, you probably think there is no wiggle room left in your budget. Not even for simple, frugal living tips.
I even thought that myself. Hubby and I have been married for almost 40 years, and I think today we spend our money consciously with little to no blind spending.
What is blind spending?
Blind spending is buying things without thinking. It's whipping out the credit card and charging purchases without a second thought or concern. Whether this be online or in a store. Unfortunately, this used to be something I was a pro at.
If you are already cutting back on expenses but find you still need to cut back more, you may be wondering how on earth can you do it.
Well, the easiest way is to find things you can do without or, better yet, make at home and stop buying altogether.
If this interests you, great because this article is all about those things. Items you should (and can) stop buying so you can save money.
Serious money.
Now, because I know we are each on our own level of frugalness that means our comfort levels will be different too. Don't worry; one of my talents is breaking things down. To take something big and overwhelming and transform it into easy-to-do steps.
This means you will see a list of frugal tips categorized into beginner, intermediate, and advanced.
Simple frugal living tips for the beginners
Tackle the list you are most comfortable with and watch your savings add up.
Cut out Coffee Purchases
I am not just talking about Starbucks. I am talking about any coffee that isn't made at home. The easiest way to do this is to get a travel mug and take your coffee with you. This one tip will save you hundreds of dollars every year. By investing a few dollars in a travel mug that you enjoy using, you will be more willing to use it each time you leave your home.
Things to ask before purchasing a travel mug:
Do you love the look, feel, and color?
Does it fit the cupholder of your car?
Is it easy to carry?
Does it hold enough coffee?
Does it keep your coffee hot?
Once you have a cup you love, be sure to fill it up with hot coffee before you leave the house, and you are good to go!
Fun Durable Travel Mugs:
Stop Buying Bottled Water
I yell at my kids all the time. Water is free and that means there is no reason to ever pay for it. (unless of course, you do not have drinkable water in your home, then you have a whole nother issue you need to deal with first.)
Not only that, but those bottles are nothing but bad news for our landfills. Buy a good, safe BPA-free bottle and fill it up before you leave the house.
Stop Buying Paper Plates
When you are working to save money, paper plates are a silly luxury. And if you are living paycheck to paycheck, this item shouldn't even be on your radar. It only takes about a minute to handwash six plates. Trust me, I have actually timed it.
Skip the paper at the store and use your own plates instead.
Stop Paying ATM Fees
We like to keep cash on hand in our home at all times. Not a large amount, just enough for incidentals if needed. Having cash completely eliminates unexpected trips to the ATM machine.
If you are worried about budgeting cash purchases, I suggest you also keep a small ledger with your cash. Before taking money out, write down what it's for. This extra accountability step will help you to think twice before just spending.
The Frugal Life: How a Family Can Live Under $30,000 and Thrive
America's Cheapest Family Gets You Right on the Money: Your Guide to Living Better, Spending Less, and Cashing in on Your Dreams
The Big Book of Homemade Mixes
Homemade Green Cleaners: (Non-Toxic, Chemical-Free, Natural Cleaning, Green Clean, Home Remedies, DIY Household Hacks) (Kick Chemicals To The Curb Book 1)
Stop Buying Fancy Organizers
Do you like to organize with pretty baskets? I know I do! Instead of buying an expensive basket, DIY one yourself.
How to DIY a Basket
Find a box that matches the basket size you are looking for.
Cut off the top flaps.
Reinforce with tape if needed.
Cover with contact paper, material, or wrapping paper.
Cut two round holes on each side of the box.
Insert a thick rope.
Tie knots at the rope's end to keep it securely in place.
Line the box with cloth.
Glue a board to cover all seams.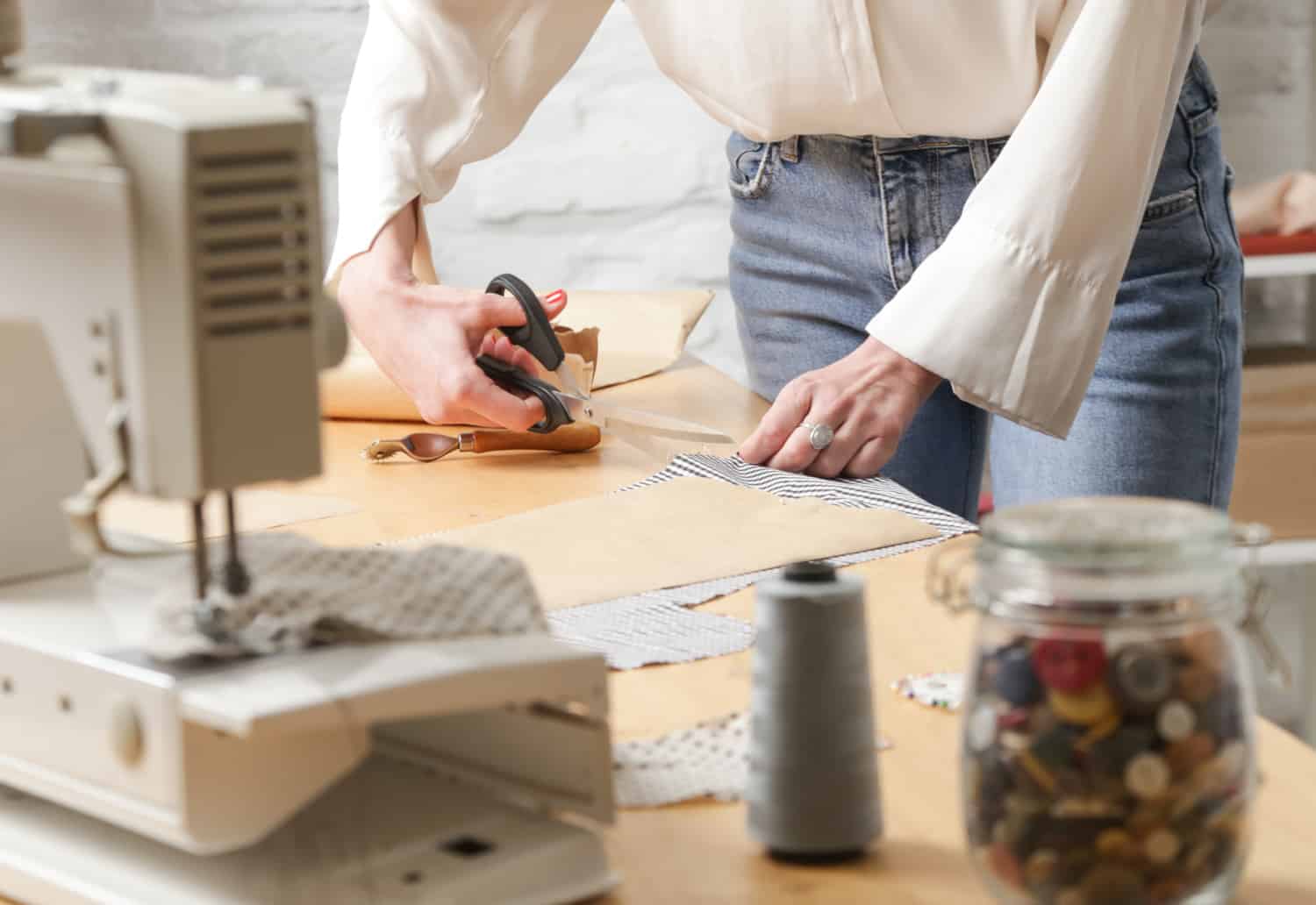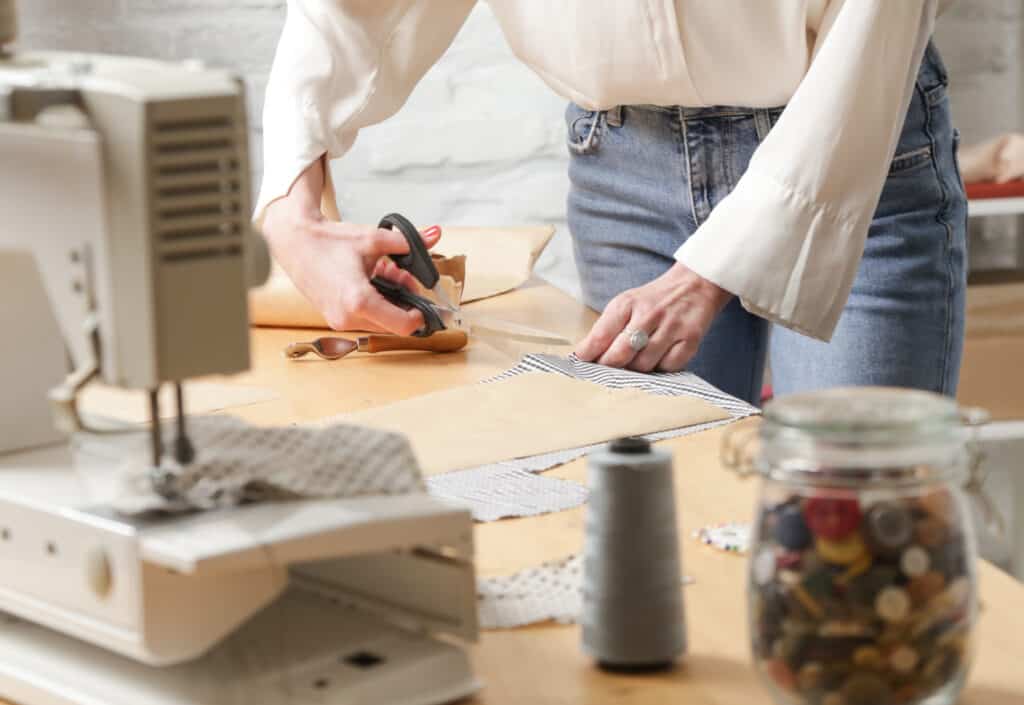 Stop Buying Food Storage Containers
Jars are a great way to store food. Not only are they durable but they are airtight as well. When you finish a jar of mayonnaise or jelly, wash it out and use it to store food. If you have a collection of canning jars hiding away on a shelf, use them to store food helping them to last longer.
love canning jars and how nice they look in the pantry. I use them to hold pasta, rice, bread crumbs, instant potatoes, oatmeal, and more. Purchase plastic canning jar lids because they are easy to open and close.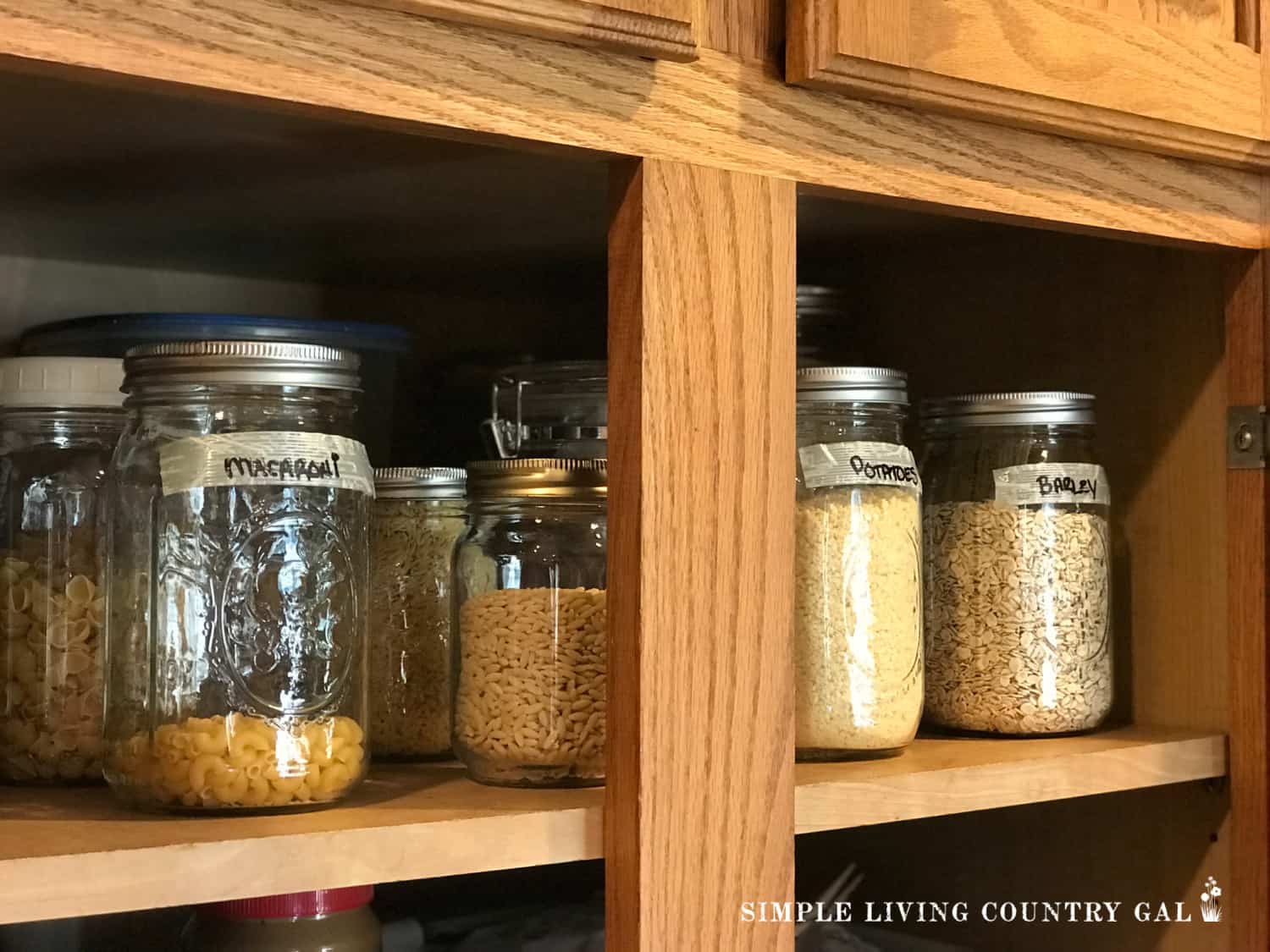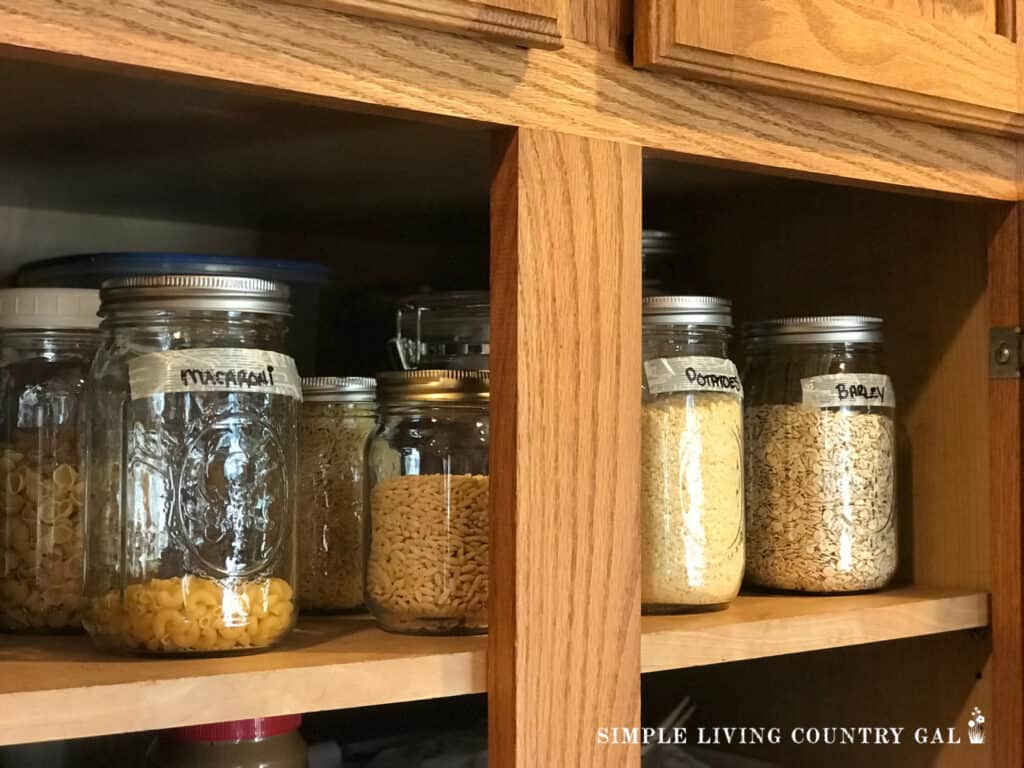 Simple frugal living tips: If you are using a different container to store a mix, be sure to put the directions inside adhering it to the lid of the container.
Simple frugal living tips for the intermediate saver.
Stop Buying Lunchables.
Kids love these things, and it's just crazy how much stores charge for them. Instead, purchase a few sectioned containers and make them yourself. Now you can custom-make healthy Lunchables for your kids choosing exactly what to put inside. You can also add in small notes and even special treats just for your kids.
Stop Buying Dishwasher Rinsing Agent
You are going to love this one! Instead of the expensive rinse agent use white vinegar instead. It does the job just as well for a fraction of the cost.
Stop Buying Magazines
Did you know that most magazines you read can be read online for free? Not all, mind you, but most are there. Do a search and see if yours has a free version you can read instead and cancel your subscription.
A second option is the library. The last time I was there, I checked, and the selection was impressive.
Stop Buying the Newspaper
The same is true for newspapers. Look online for the newspaper's website to see if they have a free option. If not, you can also look to see if they have a Facebook page. Many times they will share the news that you can then read for free.
Stop Buying Books and Movies
My favorite place to visit is the library.
Libraries are mainly known for lending out books but did you know you can rent movies for free too? Next time you are there, check out the selection. Movies, audiobooks, and even music are there for free for you and your family to enjoy.
You can also get free books on Overdrive if you do not have access to a library where you live.
Stop Buying Salad Dressing
This is one of those convenience foods that are better to make than buy. Google recipes that match the dressing you routinely use. A bonus of making your own dressing is that you can spice up your dressing or turn it into a flavorful low-cal option.
Stop Buying Fabric Softener
Rather than buy expensive fabric softeners, use white vinegar instead. It does amazingly well at keeping your clothes soft and static-free. It also does great if you have soap buildup on towels and kitchen sponges. Add 1/2 cup to your rinse cycle.
To replace dryer sheets, you can invest in wool dryer balls.
Stop Buying Take-Out Pizza
I love homemade pizza. It costs just pennies to make, and you can put anything on as a topping without getting charged an arm and a leg. If you have young children at home, let them make their own mini pizzas and start a weekly Friday tradition.
Simple frugal living tips for the advanced Saver
Stop Buying Paper towels
I stopped using paper towels a few years ago, and we have learned to do without too much sacrifice. Old washcloths or t-shirts that are cut into large squares are a perfect replacement for paper towels and work great for cleaning. If you have a spill then a damp rag or sponge will work better cleaning up spills and removing residue.
If you want to clean mirrors or windows, newspapers work best and leave no streaks.
Stop Buying Paper Napkins
Just like with paper towels, this is another easy item to stop buying. Cloth napkins are cheap to buy and even easier to make. I have found some at yard sales for pennies each, and some of them I have been using for over 15 years now.
How is that for a good investment?
Stop Paying for Cable or Satellite Television
Don't skip over this one, in this day and age it is much easier to do without than you think. If you bundle, then this may not be an option for you, if you don't bundle I urge you to give this a try.
Instead, consider streaming the shows you love instead. For a fraction of the cost, you can buy subscriptions to smaller services. Swap them out every few months so you can binge-watch your favorite programs.
If you are a satellite TV subscriber, you can do a test run by putting your subscription on vacation mode. We canceled Direct TV years ago and haven't looked back. This one simple frugal living tip saves us over $100 dollars a month!
READ: How to Cancel Satellite TV
Stop paying to Eat Out
I am not telling you that going out to dinner is off the list just paying full price is. With all the loyalty programs to restaurants, and shopping programs such as Rakuten or Ibotta, you can use points to purchase gift cards for restaurants you love to visit.
My favorite is, Ibotta. It's free to sign up. You get money-saving coupons that you can then use for food and grocery shopping. Plus, you get cash in your account when you use it. You can either withdraw the cash, or do as I do, and use it to purchase gift cards to your favorite restaurants.
Stop Buying Toys for your kids
Rather than buy new toys for your young children, why not instead do a toy swap with your friends?
How to do a Toy Swap:
Invite over a group of moms of kids the same age as yours.
Pull out a few toys that your kids no longer play with.
Ask each guest to bring with them a similar-sized bag of toys.
Lay everything out on a table or other open surface.
Each person then refills their bags with "new" toys.
Stop Buying Courses
More and more libraries are beginning to offer online courses for free. This amazing resource is one that should not be overlooked. Ask at your local library and see if this is something they offer.
Or you can call your local county extension office to see if they have any programs that are free you can participate in.
Stop Buying Fresh Produce
The easiest way to stop buying produce with a very short shelf life is to grow your own backyard garden.
Yes, it is a time and work investment, but when you have access to fresh, delicious produce, the investment is worth it. Take this tip one step further and preserve as much as you can. Fill that pantry with delicious foods that you can enjoy year-round.
Remember, these are simple frugal living tips for the advanced money saver. That means they are not for the faint of heart.
Stop Buying Lunch Meat
It is crazy what a grocery store charges for lunch meat at the deli counter. Instead, of spending $7 a pound or more you can purchase an end-cut of beef or ham. Ask the butcher to slice it for you or you can take it home and slice it there instead.
Stop Buying Shredded Cheese
This is another convenience food that you can easily skip over at the store. Buy in bulk and shred the cheese at home. Freeze in smaller portions for easy use.
Stop Buying Laundry Detergent
Making your own laundry detergent can be cost-saving, making it something you may want to try out. It is so simple to make and works amazingly well, even on our farm clothes. This is a fav of all my simple, frugal living tips.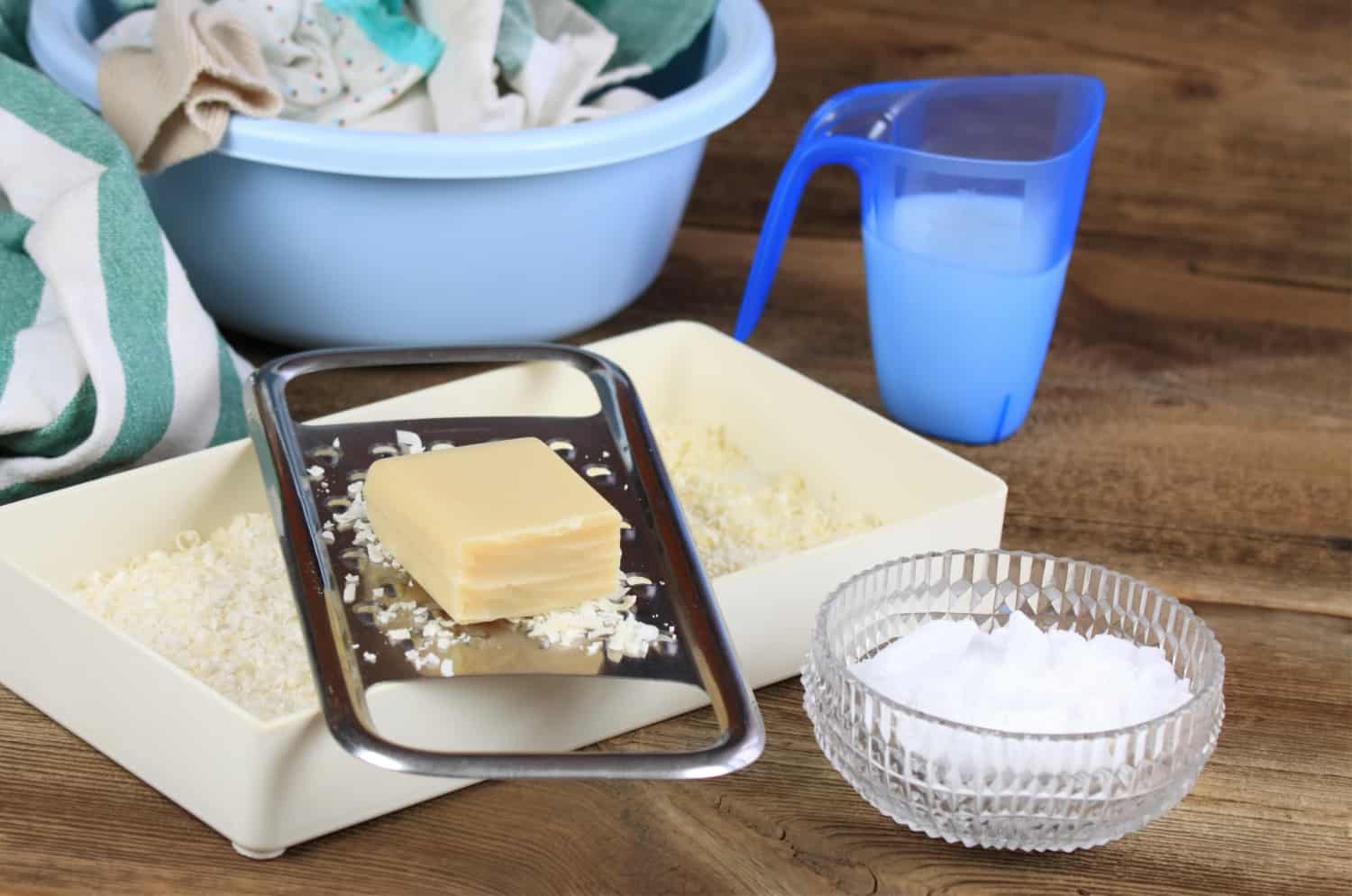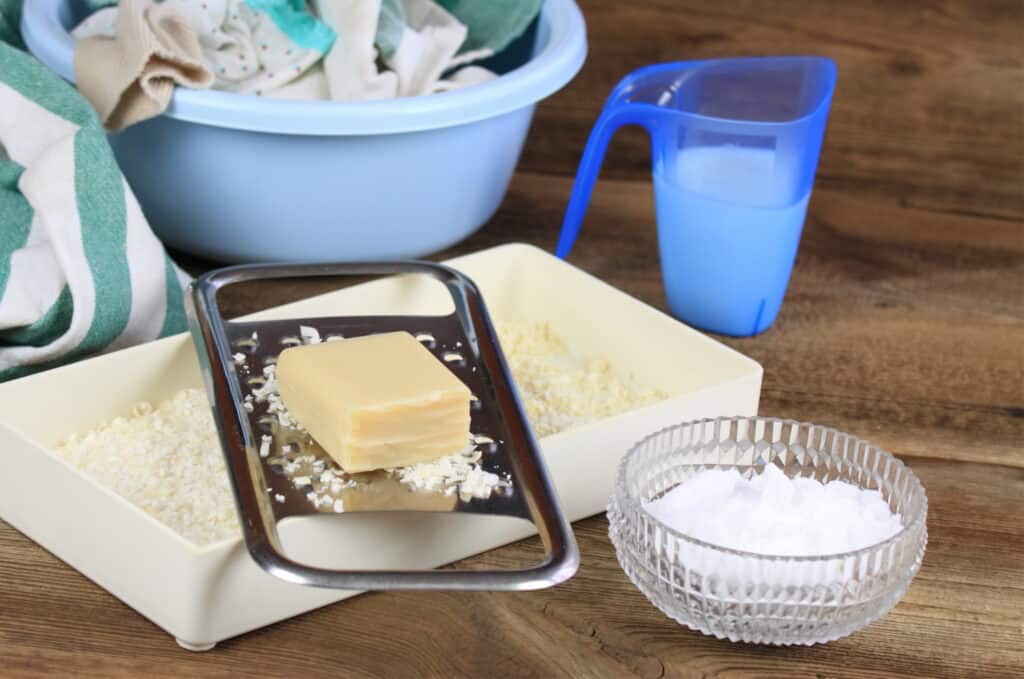 Stop Buying Cleaning Supplies
Just like with our detergent, making cleaning supplies is a great way to save. I love to make supplies because I can keep things as natural as I can. Once you purchase a few main ingredients, the sky is the limit for what you can make. Check out Grove Collaborative for bottles, sprays, and ingredients that you can use to get started.
Stop Buying Cookies and Lunch Snacks
Make it don't buy it is my motto here.
Set up a baking day each week or a weekend a month. Make enough for your kid's lunches and package up so things are ready to go. Muffins, cupcakes without icing, brownies, and cookies are all great treats to put into lunches that cost a fraction to make from scratch.
Use a mini muffin pan and reusable snack bags to prepare kid-sized snack options.
If you are looking for even more ways to save, you can check out this post at my friend Carly's blog on Easy Ways to Save Money. I like the way this girl thinks!
Simple living and frugal living go hand in hand. Take a cue from our grandparents and save. By doing more and buying less, we will get a better handle on our finances. I don't know about you, but I work hard for my money and will do all I can to keep as much of it as possible.
I hope you found this article on Simple, frugal living tips the help you need to transform your household budget starting today.
More Frugal Living Resources: