Frugal Living FOR BEGINNERS
If you want to save money without stressing out, then easy tips are what you need. Frugal living for beginners will get you on your way to saving money and spending less, without sacrificing fun and comfort.
Living a simple life centers around doing what you can without buying things you might not need. This article will get you started more easily.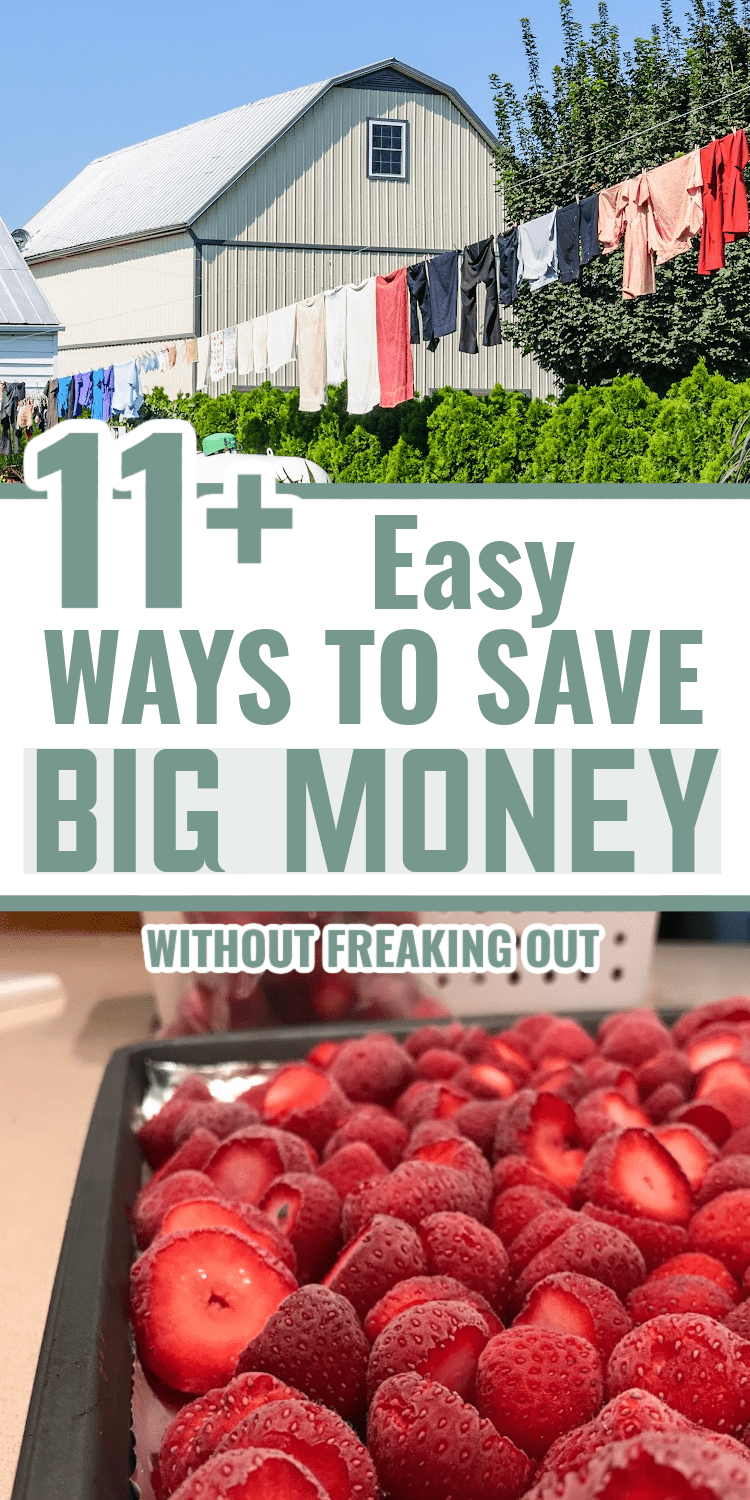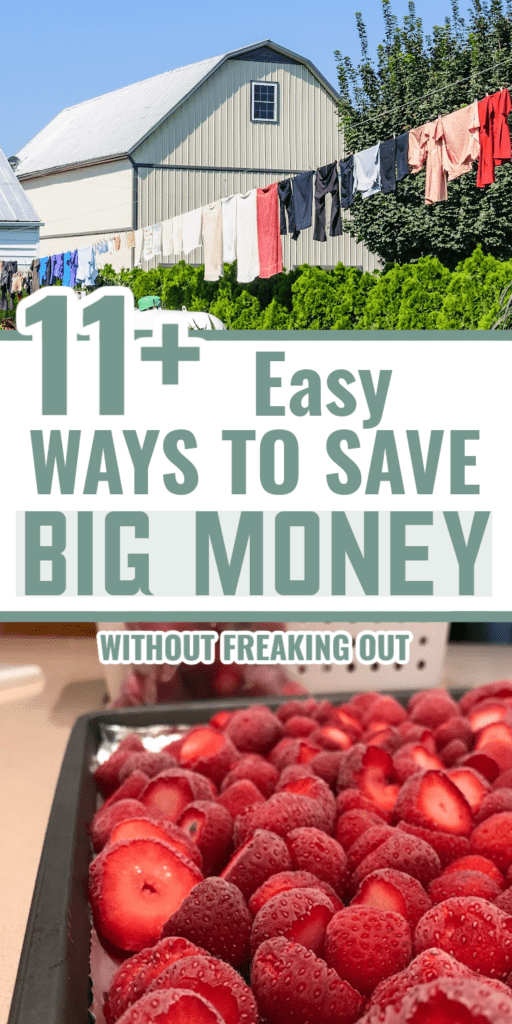 Like many people, you've probably noticed the cost of everything going up. Especially when you take a trip to the grocery store, basic items that you need every week, like eggs, butter, milk, and bread, get more expensive with each trip.
If you have a lot of land, you can reduce some of these costs by planting your own garden and raising chickens. But this option is always open to everyone.
Maybe you live in the city, or start-up money is not available right now. Are there things you can still do to jump-start your self-sufficiency?
Fortunately, there are plenty of ways to help reduce your living expenses and find more of what you need at home without having to go to the store.
Frugal Living for Beginners
These frugal living tips are sure to help you save money whether you are a beginner or have been at this for some time now. Our goal is to help you keep more of your hard-earned money in your wallet.
Hang Dry Clothes
It's true that modern conveniences can make life easier, but they can also be more expensive to own and run. Routine use of a clothes dryer can throw your monthly electric bill out of your budget and this first tip is a great and super easy one.
Rather than toss your clothes in the dryer, you can instead hang them to dry. Yes, it takes a bit longer but it works just as well and it's completely free.
Start-up costs are minimal as it only requires a clothesline out in the yard and a few clothespins. If it's winter you can still dry your clothes inside on a rod or drying rack.
If you are worried about wrinkles, don't be. I have found that most, if not all of our clothes have fewer wrinkles when air dryer.
Do you have a laundry routine? If not, this is a bonus frugal tip that will not only save you money but loads of time as well. Set up a laundry system here.
Make a Plan to Eat Leftovers
Every family should have a "clean out the fridge" night. Eating leftovers one night a week will reduce your food waste and make life a little easier by not having to prepare a meal that night. Check your fridge and pantry for food items that will soon go bad, and add them to your "clean out the fridge" meal. It will make for a fun family night, and you won't need to meal prep or grocery shop for that meal.
Leftover Options to Try:
Deep Dish Pizza – This is a great way to use meat from other meals. Meatloaf, hamburgers, or chicken tastes amazing with some sauce and cheese.
Casseroles – This is a great way to use up noodles, pasta, or rice. Add a bit of milk, creme of soup, and a few veggies.
Soup – This is a great way to use up veggies from side dishes or salads. If you have potatoes toss those in and turn your soup into a stew.
Omelets – This is a great way to use up excess eggs and produce at the same time. Every Tuesday is omelet night in our home.
Freeze it
Fresh produce is delicious, but unfortunately, it has a short shelf life. If you see you will not be able to use up your fruits or vegetables before they go bad, wash them and chopped them so you can freeze them to use later.
This is also a great tip to use if you find vegetables, fruits, or fresh herbs marked down at the store for a quick sale.
How to Freeze
Wash and remove any stems or outer layers.
Cut off any blemishes or questionable spots.
Allow to air dry for a few minutes to prevent freezer ice.
Par freeze in a single layer.
Put into labeled freezer bags.
Store vertically in these food organizers or flat in your freezer.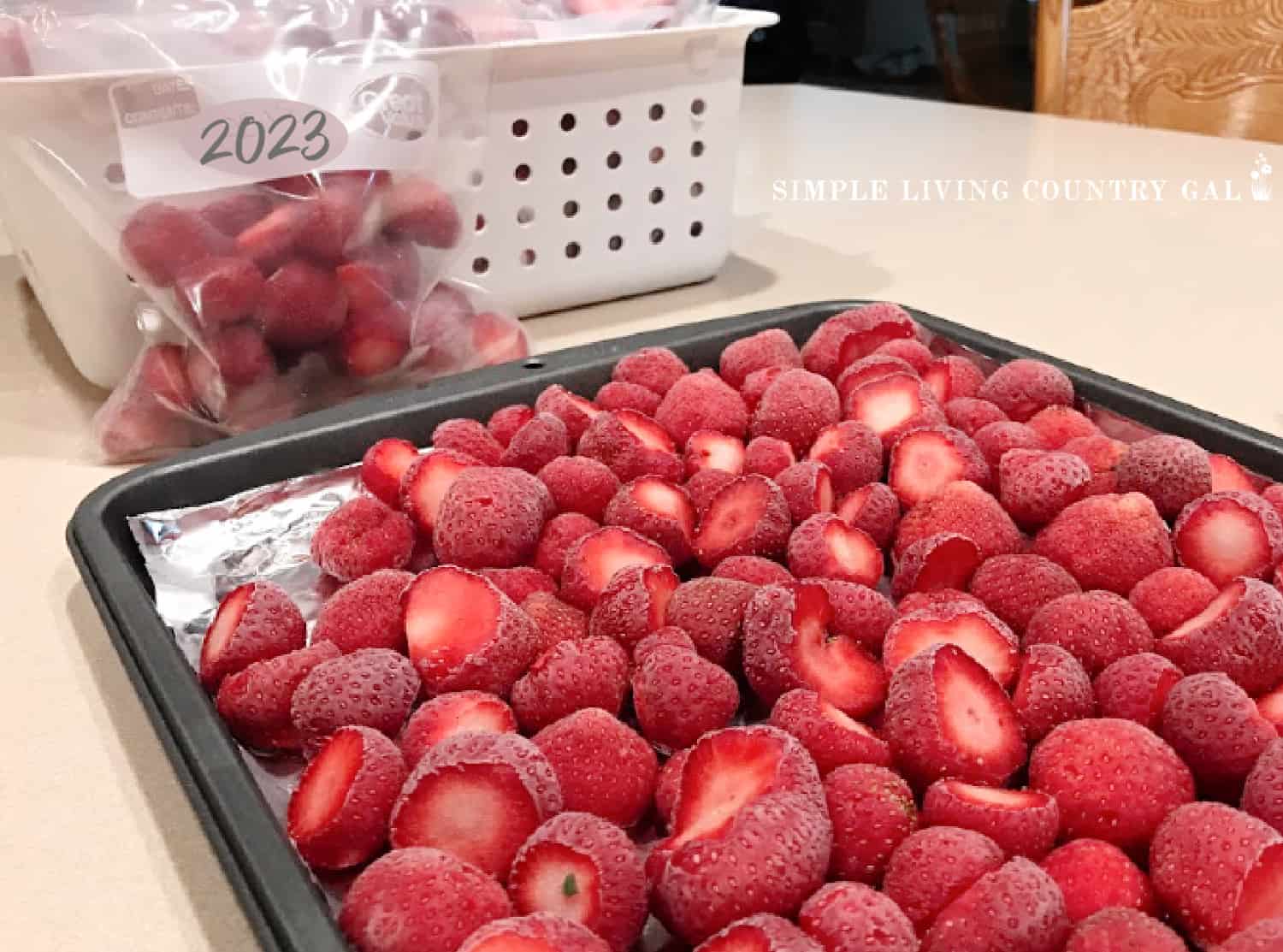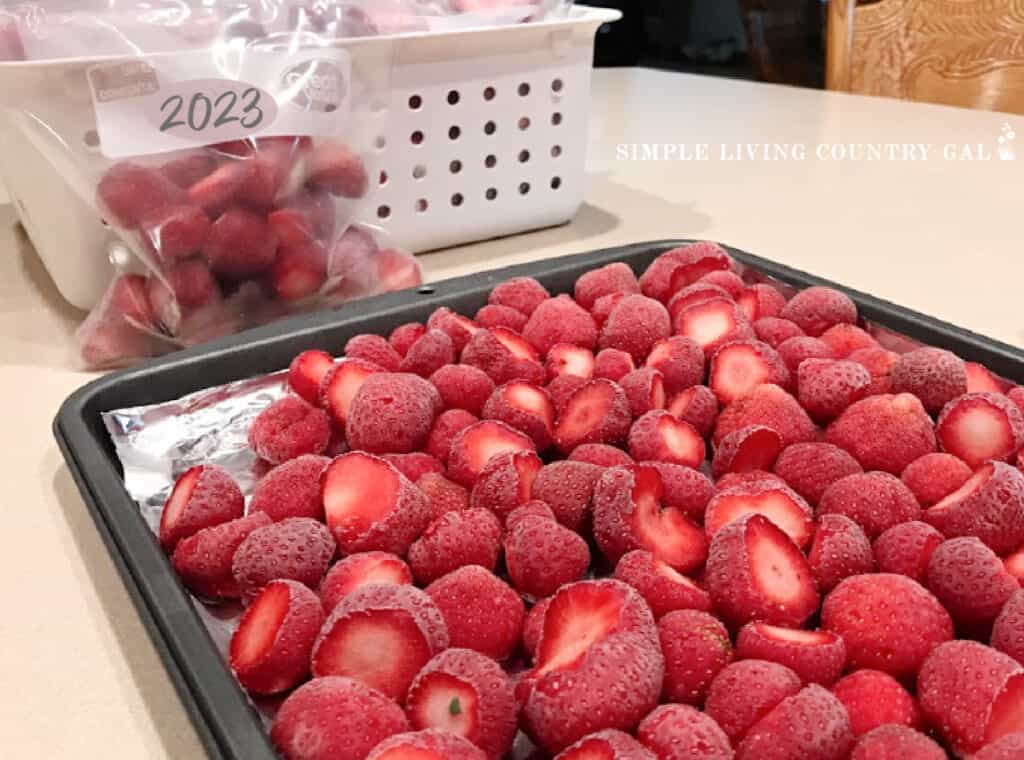 Make Your Own Baked Goods
Baking your own cookies, cakes, and bread can be less expensive than buying them. As an added bonus, they're also healthier since they don't have a lot of added sugars, additives, and preservatives.
Find recipes your family enjoys and make them part of your weekly meal prep. Bread dough is easy to make and bake, offering fresh bread every week. You can add extra ingredients that you may want to use up. Things like Zucchini, nuts, or jams.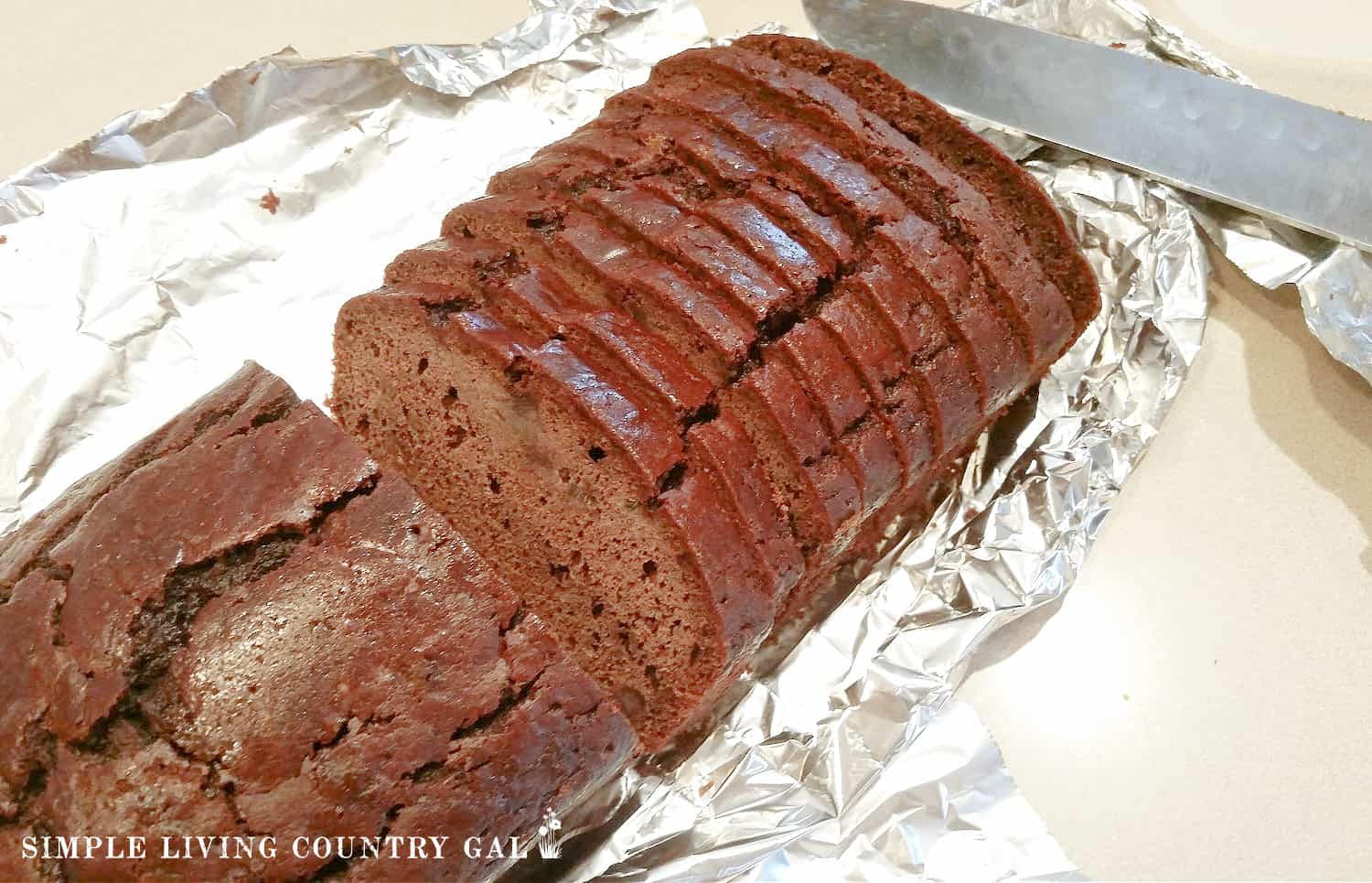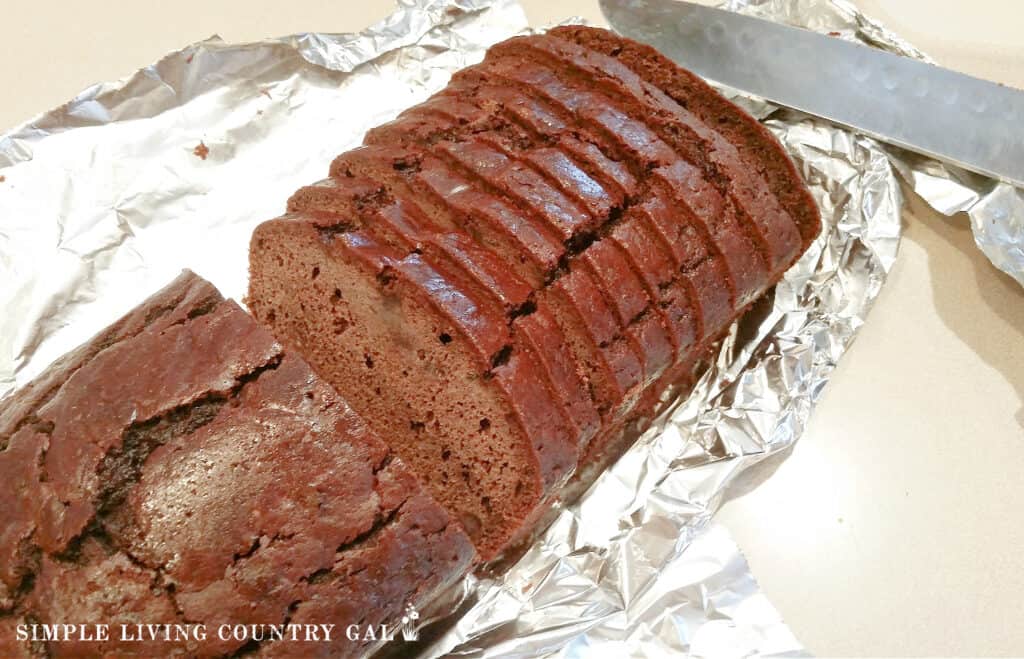 You can also make cookie dough to back later. This is a great tip for fresh cookies whenever you want them.
Homemade cookie dough
Make your favorite cookie dough batter.
Roll into balls.
Place on a cookie sheet covered in parchment.
Freeze for about an hour.
Once frozen, transfer them to a freezer bag.
Label with the type of cookie, the date, and the cooking instructions.
When you want fresh cookies, take a few out of the bag and bake.
Use Curbside Pickup
Grocery stores place their products to create more impulse purchases specifically in areas where people will see them. You can avoid this trap and save loads of money on impulse buys by ordering your groceries online and picking them up.
Staying out of the stores can save you quite a bit of money, keeping your grocery budget on track.
Go to the Library
If you love to read or enjoy audiobooks, this tip will save money and allow you to read as much as you want.
One of my favorite places to go is our local library. I can bring as many books home with me and spend a lazy day getting lost in some wonderful stories. The library offers a large variety of your favorite authors, and most libraries subscribe to an audiobook program that allows you to "check out" audiobooks and listen to them on your personal device.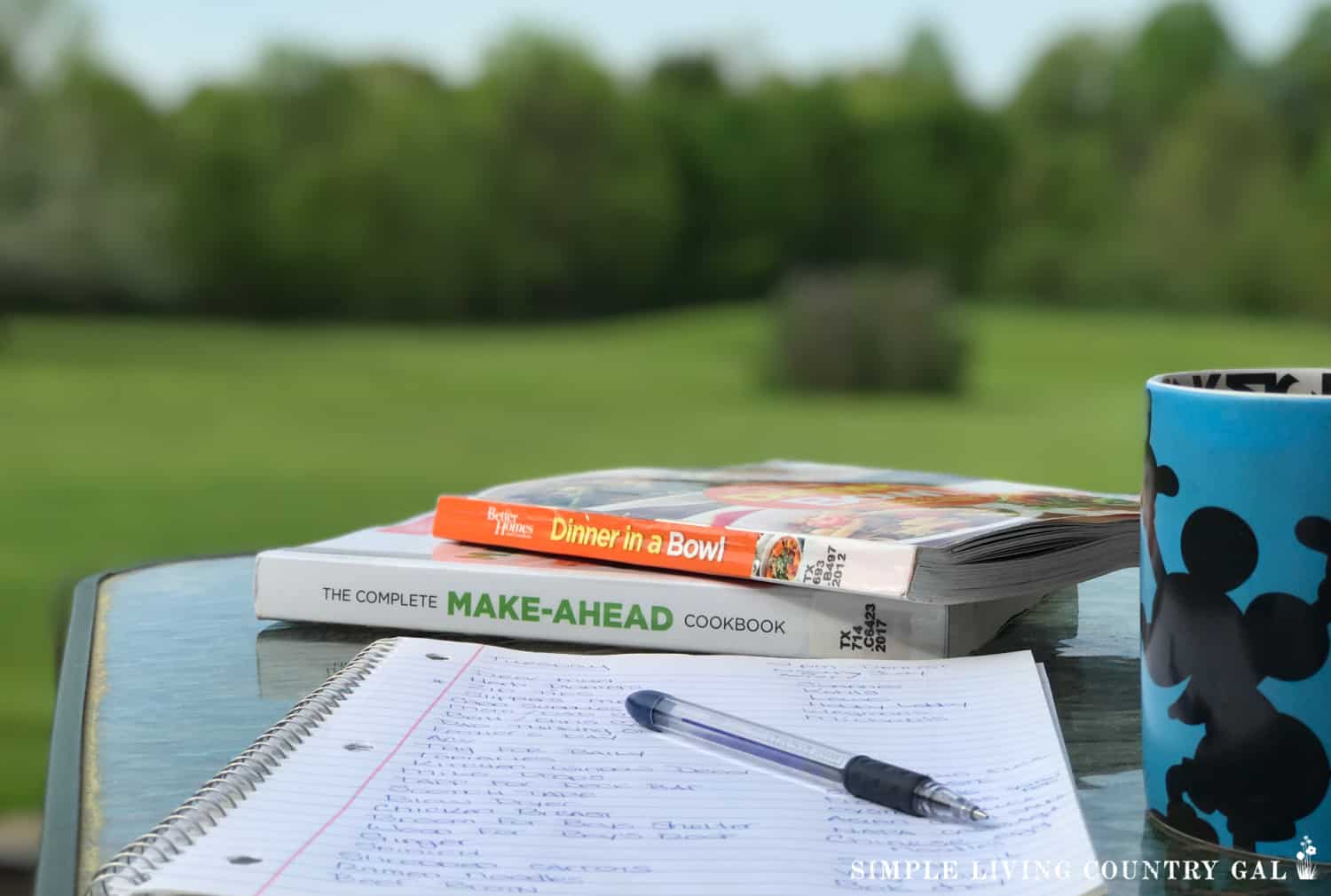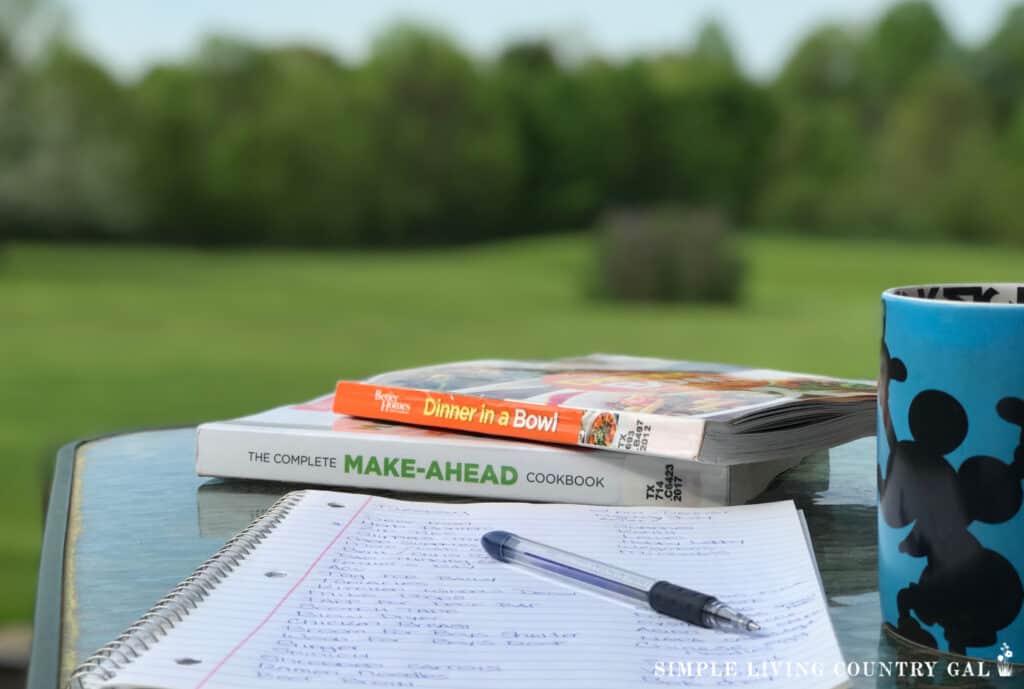 Most new releases are available at your library as well as older books from your favorite authors. Finally, most libraries will take requests for books you want to read and find them for you if they don't have them.
Digital Coupons
Most grocery and bulk stores have apps that allow you to download digital coupons. This is a great and more convenient way to get discounts without having to clip, sort, and carry coupons to the store.
Go to the store website to see if they offer digital coupons. If they do, you can add them to your shopper's card, and they will be automatically applied when you enter your reward or account number.
You can apply to Ibotta and get even more discounts when you shop. I have been using Ibotta for years, and I routinely earn $400-$700 a year that I can redeem for cash or gift cards just in time for the holidays each year. It's free to join and easy to use!
Your Junk is Someone Else's Treasure
If you need an influx of cash, look at what you no longer need in your home for help. Clean out your closets, attic, basement, shed, and anywhere else you store your excess stuff.
You can sell most if not all of your items online using Facebook Marketplace. You can also get it all done in one day by hosting a yard sale.
As an added bonus, your home will have a lot less clutter and a lot more space.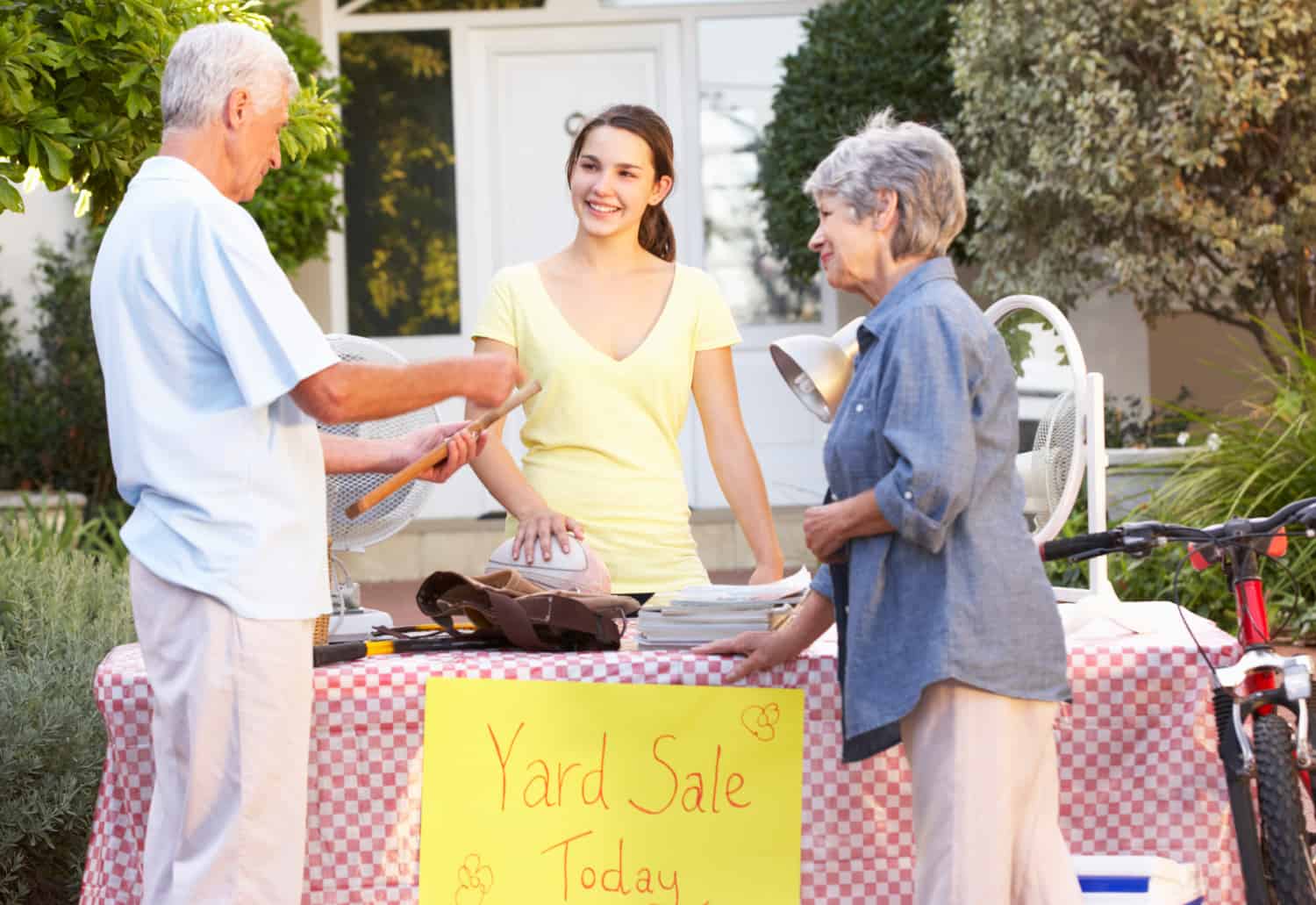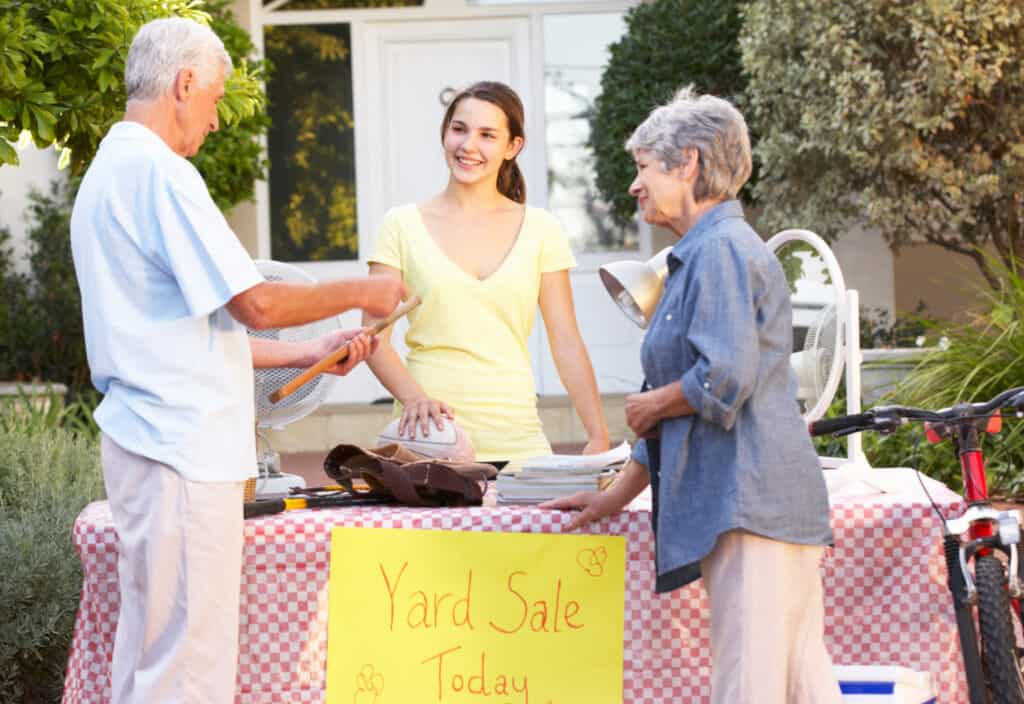 Give Homemade Gifts
Making your own gifts is a fun and cost-effective way to give presents to folks on your list. Recipients will love what you made them, especially since you made it just for them. Homemade items don't need to be just baked goods; you can crochet a scarf, paint a picture, make a Christmas ornament, or build something.
Become a Barista
We all know how expensive fancy coffee shops are becoming. On average, you can expect to pay anywhere from $5-$8 for a small specialty coffee drink. Doing this daily can cost you anywhere from $25-$50 a week! That's a lot of money you can be putting towards groceries or something else you need.
Instead of buying your favorite drink, learn to make it at home. Even if you have to buy a special coffee maker, you'll break even within a couple of weeks or months doing things at home.
Workout at Home
Gym memberships are another expensive item that you may want to consider doing from home; however, workout equipment can be just as costly. Why not do things the old-school way? Pushups, sit-ups, pull-ups, and even calisthenics are all great ways to get yourself in shape.
If you need a bit more structure, you can find workout or yoga classes for free on YouTube that you can follow along to.
More Frugal Living for Beginners Ideas:
Instead of taking your pet to the groomer, invest in a kit and do the grooming at home.
Instead of eating out, make the same meals at home using copycat recipes.
Instead of buying expensive herbs and spices, start a kitchen herb garden.
Instead of buying new toys for your kids, shop yard sales for a fraction of the cost.
Instead of buying new clothes for your kids, find a friend to swap with to save huge money.
Instead of cleaning wipes, use homemade cleaners and old rags.
Instead of expensive family trips, why not go camping in your own backyard?
There are many ways to reduce costs and enjoy simple, frugal living; get creative and look for more ways to save money in your everyday life.
More Frugal Living Resources: