Today we are going to give you a checklist of barn cleaning tips that you can use to keep a healthier space for your animals and farm tools.
Add this checklist to your homesteading tips for an easier way to clean your barn each spring and fall.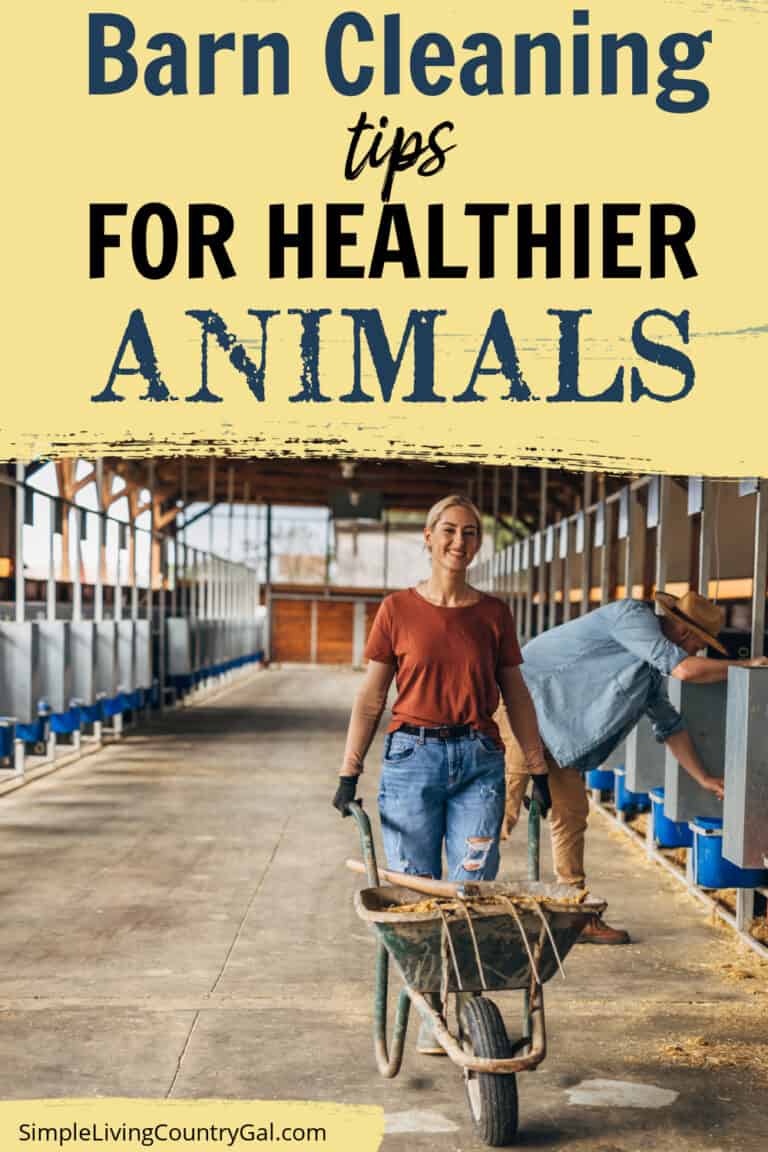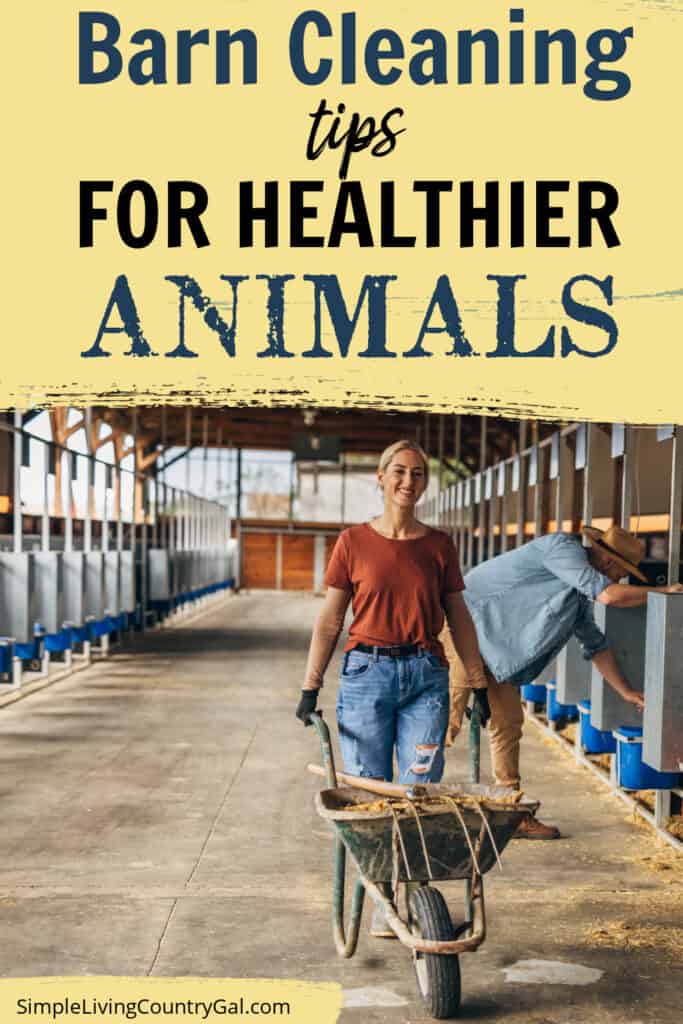 As homesteaders and families with barns, we all know how important it is to keep our this area clean, especially if we want to raise healthier animals. But sometimes, barn cleaning can seem like a huge and overwhelming project. Knowing how often to clean your barn and the best time of year to tackle things will help give you a project you can better plan for.
We will map out a list of things to focus on, tips to help you get done more efficiently, and what you can do to create a healthier environment for your animals.
Why do you need to routinely clean your barn?
Cleaning your barn on a regular basis is important for the overall health and wellness of you, your animals, and your tools. A dirty barn can cause a build-up of debris, mold, dirt, and dust, which can create unhealthy conditions. This environment can be dangerous to you, your family, and the animals that call the space home. By doing a little every day or week, you will create a place where your animals can thrive.
There are things you can do daily, weekly, and monthly that will help to keep your barn from getting out of hand.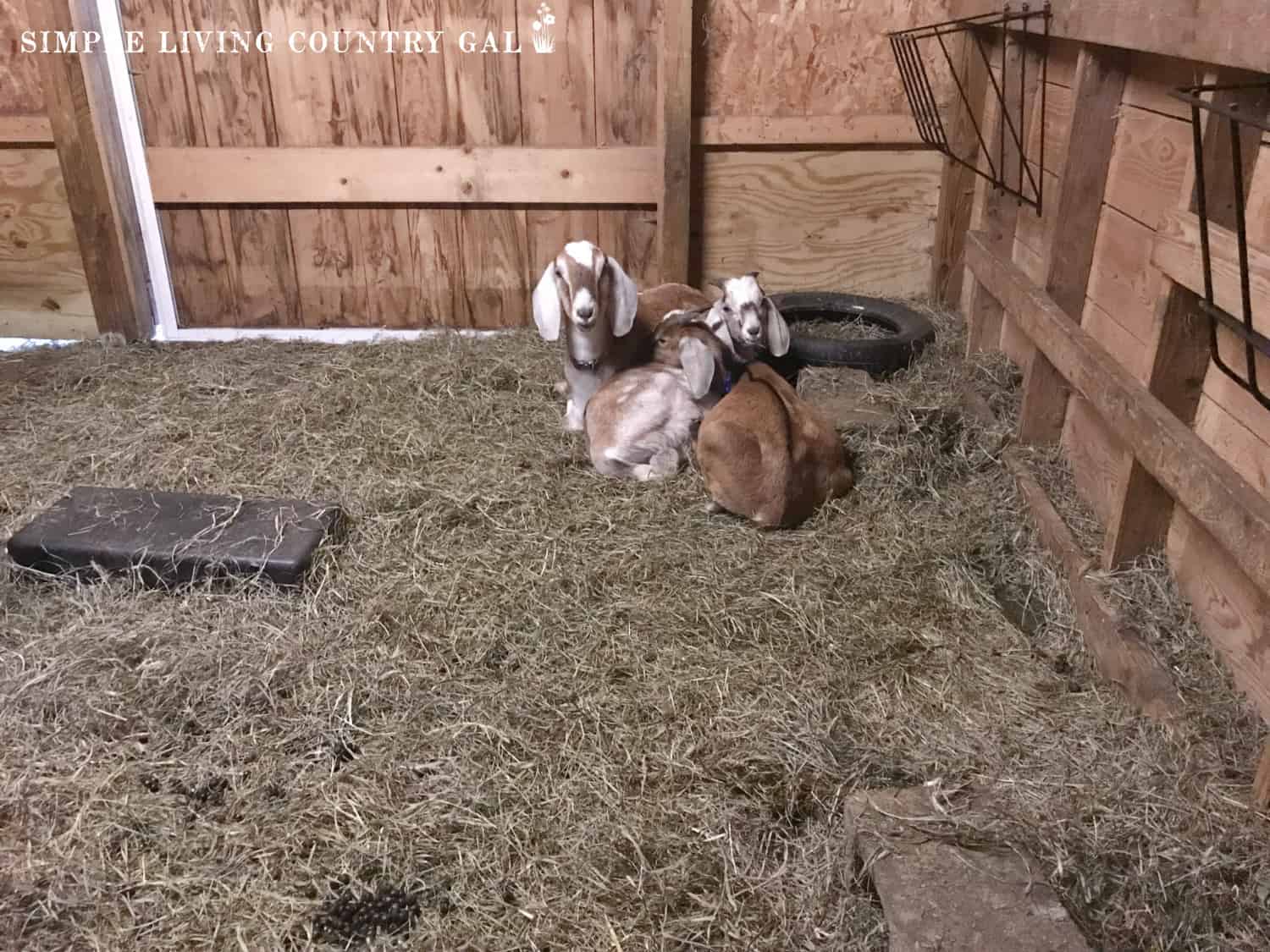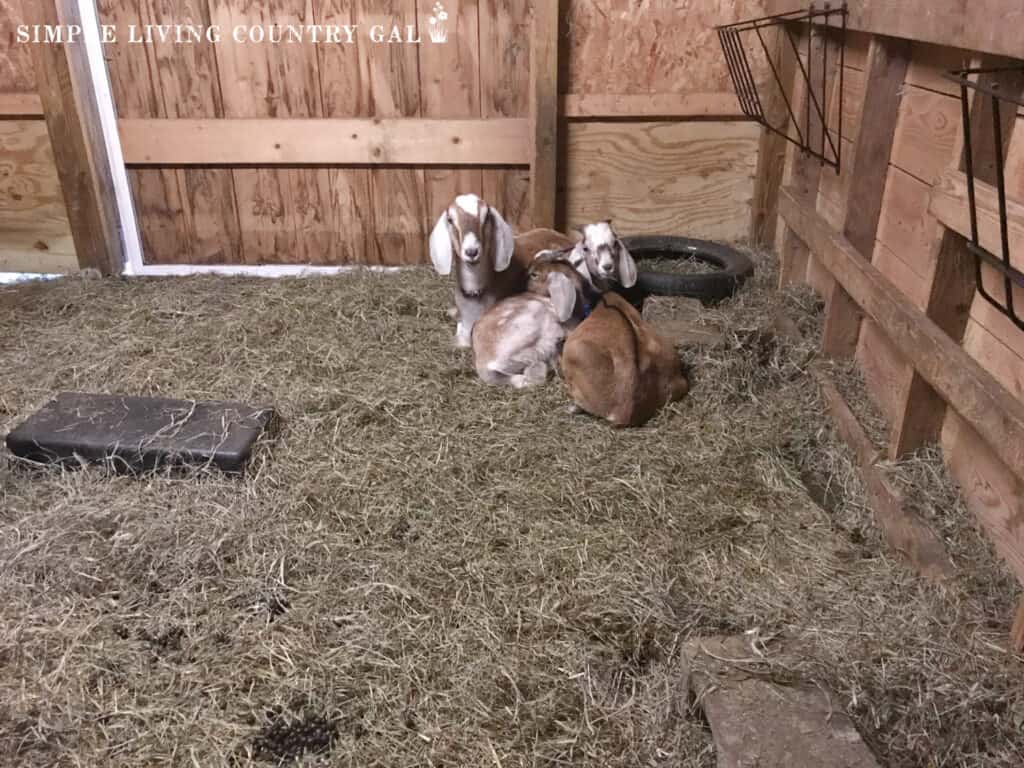 Barn cleaning tools
Cleaning out a barn can be hard work, and that's why having tools to help you do things more easily is important. I learned over the years that investing in items that help keep my body healthier is money well spent.
This doesn't mean you need to purchase new; however, you can find great second-hand tools sold online in your area or at yard sales. Make a list now of the barn tools you want to purchase and start looking for deals.
Tools to consider purchasing are:
SweaTz Poly Tray Yard Rover Wheelbarrow ,Dual Wheel
FOREST HILL Manufacturing Heavy Duty Super Tuff Aluminum Straight Edge Scoop Shovel (.125 Thick Aluminum, 52-Inch)
MLTOOLS | Rake | Shovel | Sieve | 3-in-1 Garden Tool | R8279
Fit Geno Back Brace for Lower Back Pain: Lumbar Belt Support for Men and Women – Lower Back Pain Relief Herniated Disc Sacral – Ideal for Lifting Working Sports Large
3M Personal Protective Equipment Particulate Respirator 8210, N95, Smoke, Dust, Grinding, Sanding, Sawing, Sweeping, 20/Pack
HANDLANDY Utility Work Gloves Women, Flexible Breathable Yard Work Gloves, Thin Mechanic Working Gloves Touch Screen (Medium)
Daily Barn Cleaning Tasks
It is best to do a quick check of the space each day. This will help you stay on top of any messes before they become too much to handle.
Easier Barn Cleaning Tip: Spot clean a little every day to help keep things from getting out of control. I like to fill a wheelbarrow a day. Not a lot but easy to do, and it does help!
Daily Cleaning:
Manure – Use a manure rake to remove manure each day to keep flies from getting out of control.
Bed Cleaning – Remove any bedding that is wet or soiled and replace it with fresh, clean bedding.
Water – Dump out water and fill with fresh.
Feeders – Toss any old feed and give fresh. If you find you are doing this repeatedly, revisit your feeding regimen and adjust things where needed. Tossing food is wasting money, so only give what your animals will eat.
Weekly Barn Cleaning Tasks
Each week, you should spend some time focusing on a few areas of your barn. Doing this will help you stay on top of things and avoid getting overwhelmed by an accumulation of dirt, dust, debris, and mess.
Weekly Cleaning:
Floors – Sweep out any dirt or debris that has accumulated in the area. Clean off any hay or feed that has been spilled.
Walls – Wipe down walls to remove any cobwebs or dust. If there are any areas with mold, use an appropriate cleaner to remove it.
Manure – Remove and dispose of any manure that has accumulated in the barn. This will help prevent the spread of germs and disease.
Feeders and waterers – Wash each container out, rinsing thoroughly.
Monthly Barn Cleaning Tasks
Once a month, take some time to do a deep clean of your barn. This will help ensure that it stays smelling fresh and free of germs.
Monthly Cleaning:
Cleaning and organizing supplies – Make sure all tools, supplies, and medications are neatly organized and in their proper place.
Disinfection – Use a disinfectant on surfaces such as walls, floors, stalls, and feeders to prevent the spread of germs.
Ventilation – Open windows and doors to allow fresh air into the barn. This will help keep it smelling clean and reduce allergens in the air.
Fans – If you have fans in your barn, use a broom to remove the dust and debris from the front and back.
By following a regular cleaning schedule, you can ensure that your barn is always looking and smelling its best! Your animals will be happier and healthier, too. And you'll feel more organized and in control. It's a win-win for everyone!
What time of year is the best time to do a full barn clean out?
The best time to clean your barn is in the spring and fall. This is when the temperatures are mild, not too hot or too cold, allowing you to open doors and windows while cleaning. Good air flow will help all of the dust, dirt, debris, and other particles have somewhere to go. It also allows for fresh air to help with any odors that may linger in the space.
Seasonal Barn Cleaning Tasks
In addition to monthly cleaning tasks, there are some seasonal tasks that need to be done on a regular basis. Here are some of the most important ones:
Spring
This is a great time to do a deep clean of your barn and check for any structural damage or mold growth. It's also a good idea to repair any broken equipment or replace any worn-out parts.
Completely clean out any bedding areas and stalls. Add lime and fresh bedding to keep pests and parasites under control.
Check any fans that you use in the summer, clean them, and fix them if needed.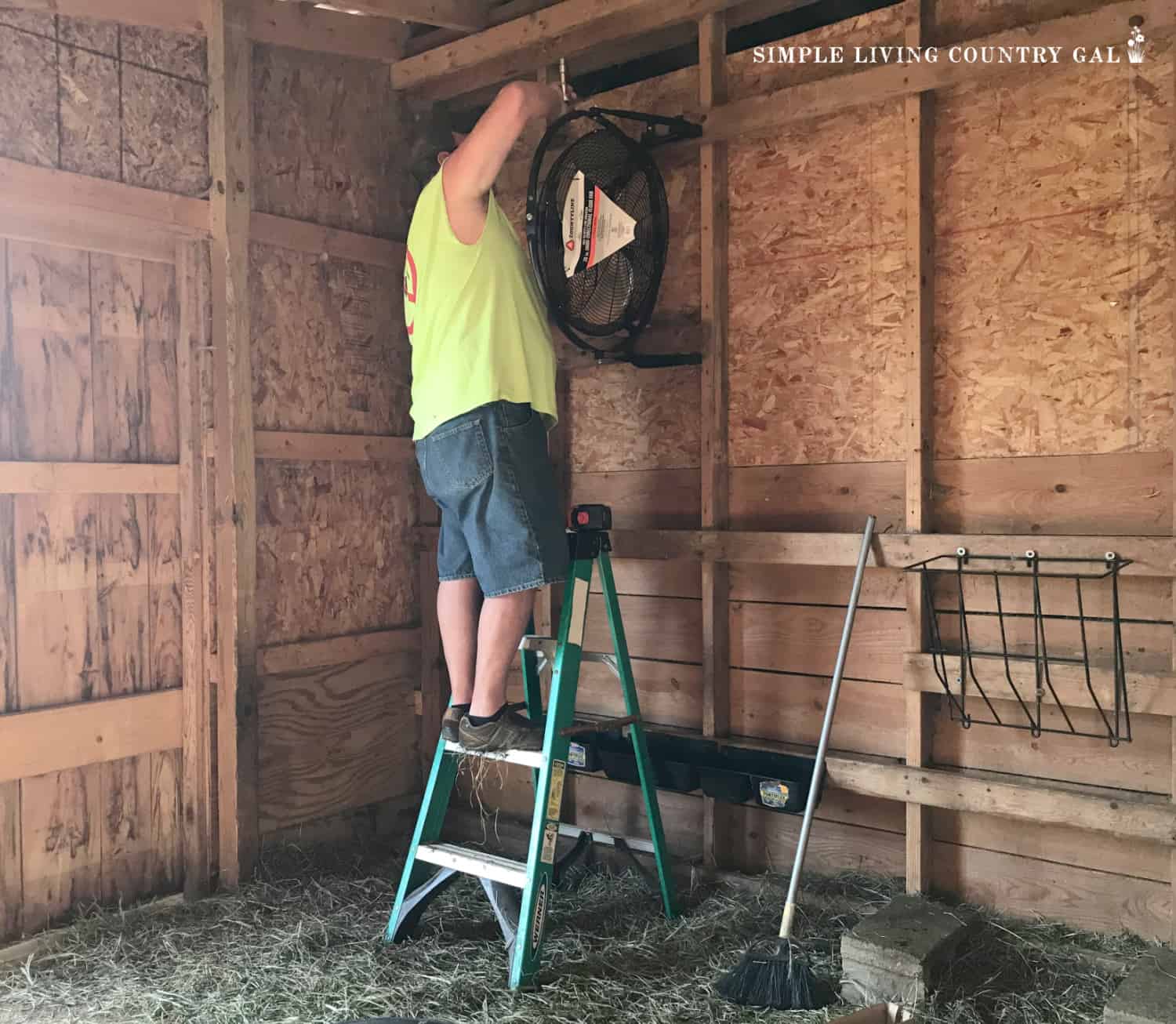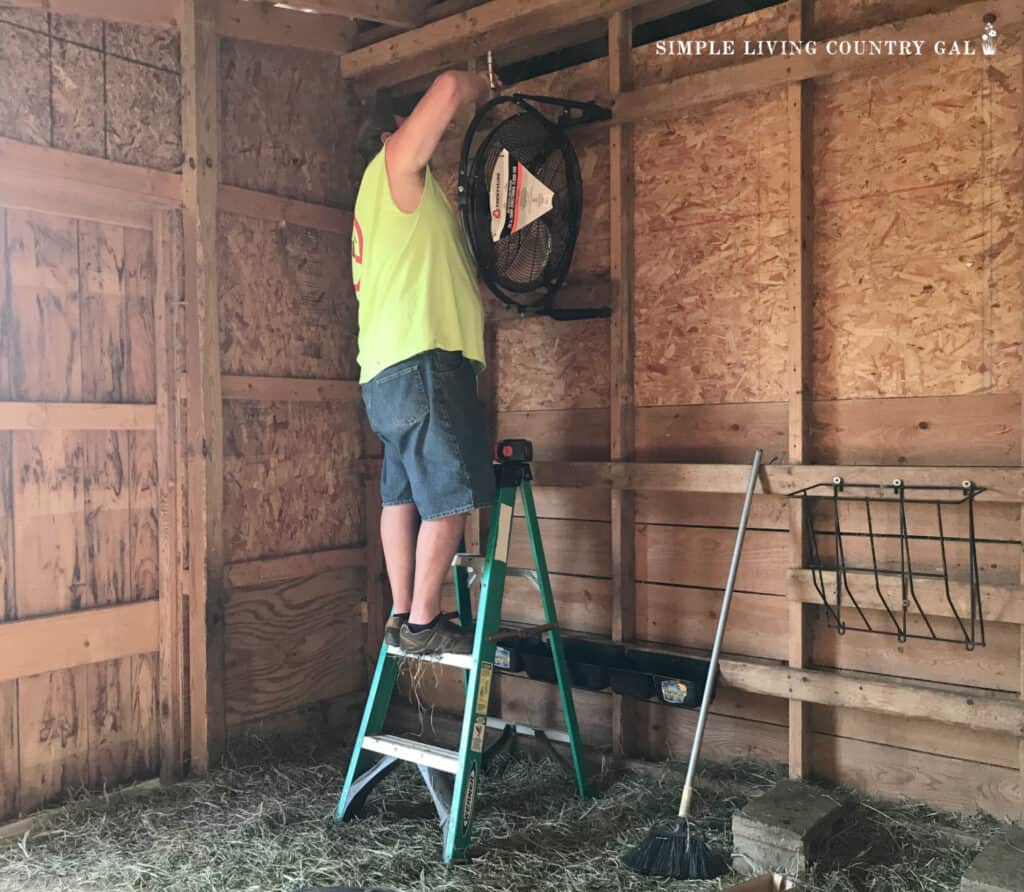 Summer
High temperatures in the summer months can lead to an increase in insects and other pests, so it's important to stay on top of pest control. Ensure there are no cracks or openings where pests can enter, and routinely check for signs of infestations.
Check the air flow in your barn, if you need more to ensure the comfort of your animals, look for used fans and install them.
Consider putting mats in areas that need to stay clean such as milk stalls and feed rooms.
Set up a storage space for hay for winter feeding. Stock up on pallets now to keep the hay up off the floor.
Fall
As the temperature drops, ensuring all windows and doors are properly sealed is important. This will help keep the heat in and reduce your energy bills.
Look for holes in the barn where rodents can enter. Close up any you see to help keep them out.
Clean the feed room and put all food into secure containers. Read our article on the Best Feed Containers for tips.
Completely clean out any bedding areas and stalls. Add lime and fresh bedding to keep pests and parasites under control.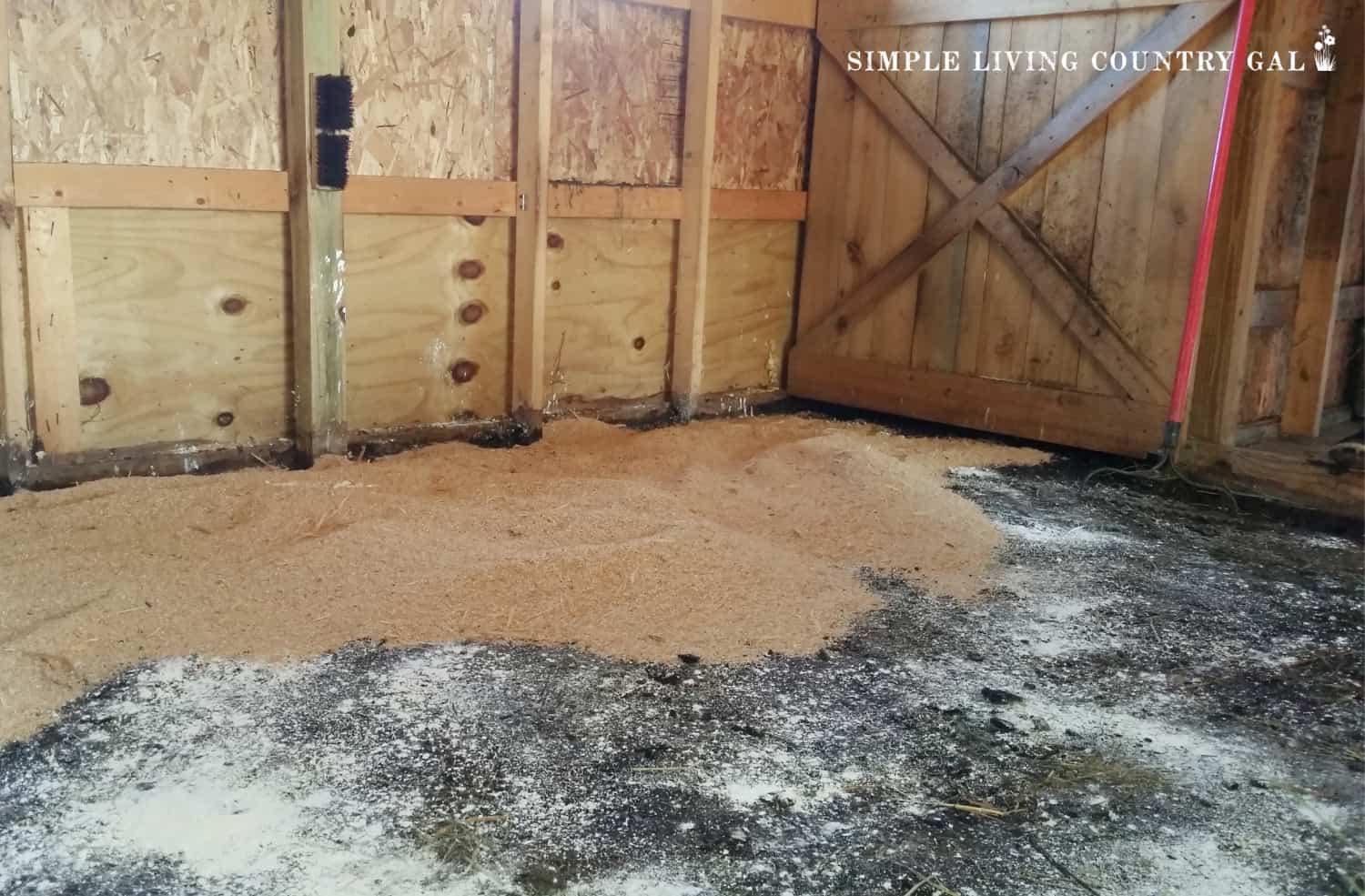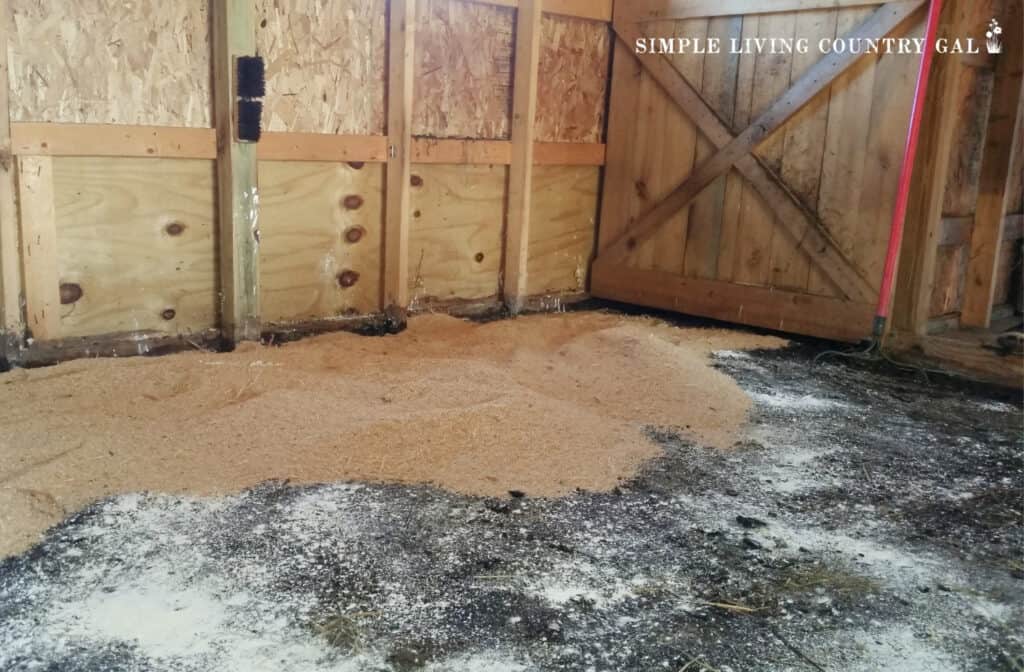 Winter
The cold temperatures can cause pipes to freeze, so check regularly for any signs of leaks or blockages. Make sure to insulate water tanks and hoses, too. To prevent ice from forming, spread sand or sawdust over any icy areas around the barn.
Watch ventilation areas and keep them free of dust and cobwebs for better airflow.
Cleaning Tips
To make your barn cleaning tasks easier, here are a few cleaning tips to keep in mind:
Use a vacuum for deep cleaning. Vacuum up dust and dirt from hard-to-reach places like window sills, ceilings, and corners.
Invest in good quality tools and cleaners. Using the right tools will make your job easier and ensure that everything is thoroughly cleaned.
Wear protective gear when necessary. If you're using harsh chemicals or dealing with hazardous materials, always make sure to wear the right safety equipment.
Follow a routine schedule and create a cleaning checklist. By consistently following your schedule, you can help ensure that nothing is forgotten or overlooked.
Clean from top to bottom. Start by dusting and cleaning any surfaces at the top of the barn, then work your way down until you reach the bottom.
Use natural and eco-friendly products whenever possible. Doing so will help keep your animals safe and healthy while reducing your environmental impact.
Add in extra care for special items like carpets or computers. Be sure to follow product instructions to keep these items in top condition.
Finally, don't forget to finish up with a good polishing! Give your barn a shining finish by using a damp cloth and a gentle polish for the best results.
These simple tips can help make barn cleaning much easier and more efficient. With regular maintenance, you'll be able to keep your barn in tip top shape for years to come!
Barn cleaning doesn't have to be a chore. With the right tools and tips, you can keep your barn spotless and looking its best. By following a routine schedule and using the right products, you can make sure that all of your animals are safe and comfortable in their home.
More Homesteading Resources:
You can find this post and more over at the Homestead Blog Hop!