Homesteading & Gardening Deals
>>>UPDATED FOR December, 2023
When it comes to simple living, doing things without spending a lot of money is a great goal to have. But sometimes, that can be easier said than done. This list of Homesteading & Gardening Deals will help you get what you need and score a deal when you do.
It's time for another updated list of deals which means this is your chance to stock up on supplies without going broke in the process.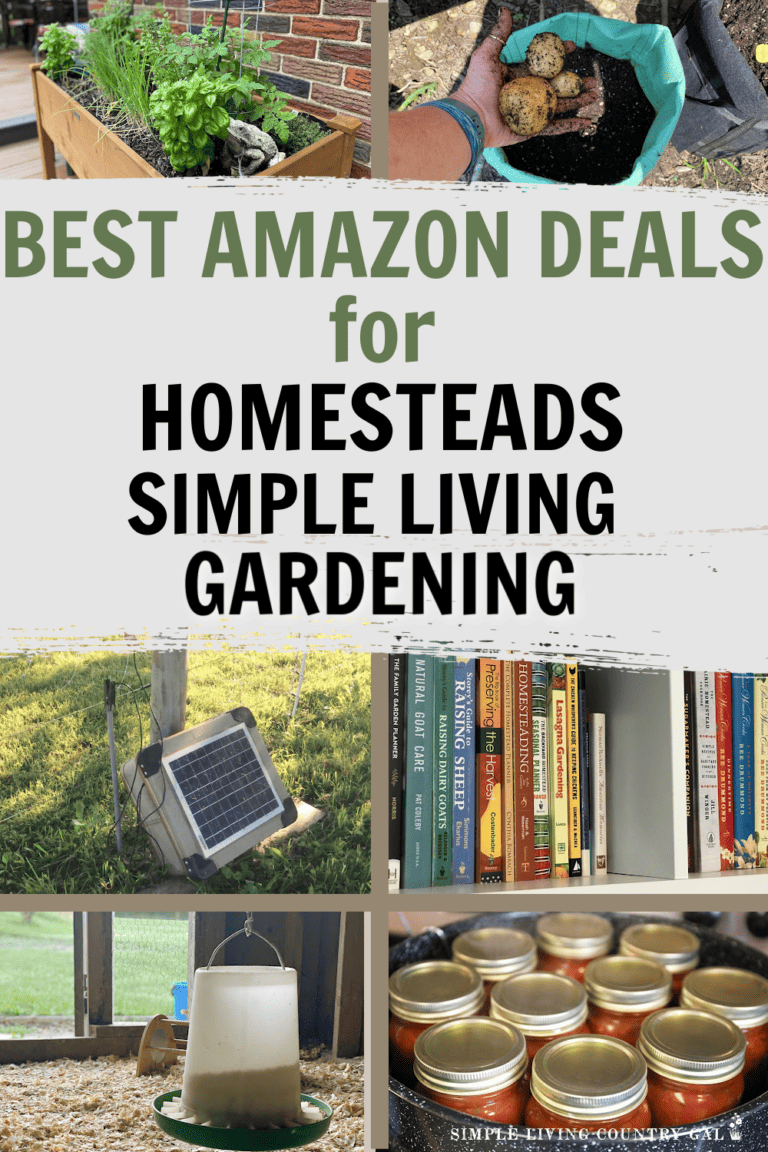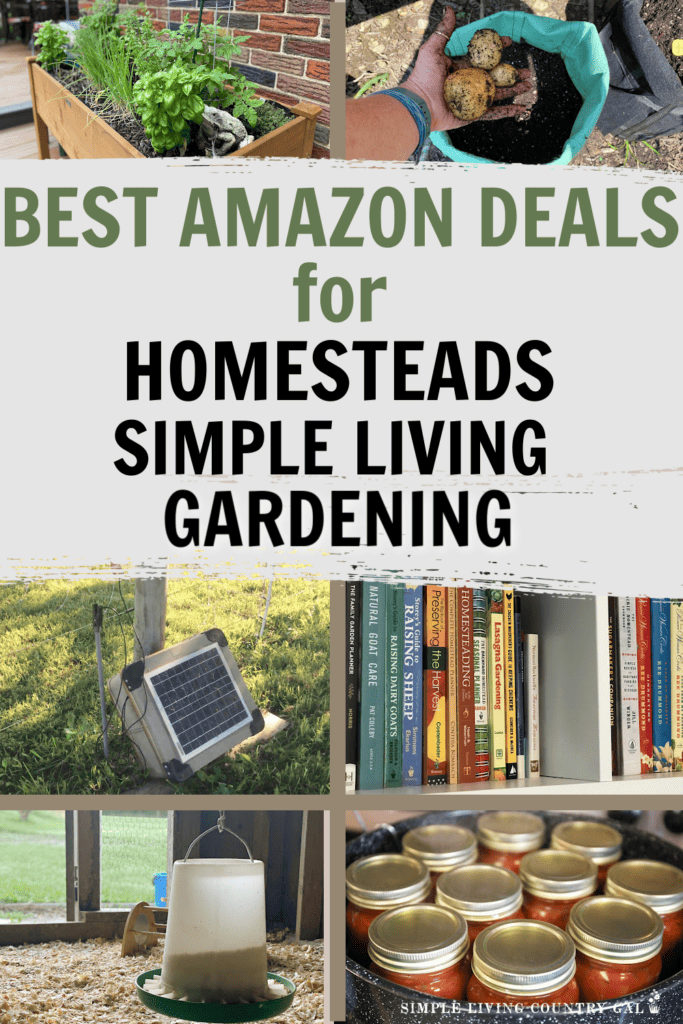 But with so many options out there and prices constantly rising, knowing if what you see is a good deal can be tricky.
Amazon is a huge place, and finding deals can take a while. That is where this page comes in because we have done the hard work for you!
Homesteading & Gardening Deals
Bookmark this page and use it as your homesteading resource, where you can search the page to find the item you need and buy it on sale when you do!
To help, we have this page organized the deals by homesteading and simple living topics so you can scan the list to get to the one you are in need of.
If you have a friend who might find some help with this page, you can tell them by copying the URL above and sending it to them in an email. Let's work together to keep our money in our pockets where it belongs.
Amazon Prime
One of the benefits of being an Amazon Prime member is free shipping on a large majority of the products sold on their site. This yearly investment is a great way to save and is worth its cost, especially if online shopping is something you routinely do. Not sure if a membership is worth it? You can get a 30-day free trial and test it out HERE. If a membersip is not in the budget, you can still take advantage of these deals.
Our favorite Black Friday DEALS!
These homesteading and gardening deals are our top pics for this week—things we love for inside and outside your home that revolves around simple living.
NEW!!! Homestead Gear
Winter is coming and that means staying warm and dry when we are out in the snow is top priority!
Womens
Mens
KITCHEN TOOLS
Living a simple lifestyle means growing more of the food you eat so you stay out of the stores. These tools will help you with food and meal prep so this part of your daily activities is easier.
Gardening tools and Supplies
Growing vegetables, herbs, and fruits is not longer done only in the summer. Indoor gardening has really taken off in popularity and these deals will get you started or upgrade the setup you have now.
Food Preservation, Canning, and Dehydrating
You spent all summer growing your food, so be sure you are preserving it in the best way. Take advantage of these deals to stock up a food preservation cabinet.
Livestock – Chickens, Goats, Rabbits, Bees
Raising healthy and happy animals requires tools, housing, food, and supplements. This list of deals revolves around some of the most common livestock animals found on a homestead.
Homesteading
Homesteading means doing more at home so you rely less on outside help. this list of deals includes beginner tools all the way to full solar setups.
Simple Living
Simple living for this list, means relaxing and taking time to energize your body and mind for the work that homesteading requires.
Gift Ideas!
This part of our homesteading and gardening deals list is all about fun! Use this to find ideas for the holidays or for your own gift list.
If you are looking for deals on items that you can use to streamline your home, then jump on over to our sister site: Get Organizing Deals for your Entire Home HERE!
Stock up using these great offers and continue your journey to a more simple and self-sufficient homestead.
More Gardening Resources: