caring for chickens in the winter
Raising livestock comes with a list of challenges. Most animals are unique in their care, but in one area, they are all the same. How to keep them healthy in cold, wet weather. This article will look at poultry, specifically caring for chickens in the winter.
Get tips on raising chickens in less than optimal weather, helping them to thrive in those harsh conditions.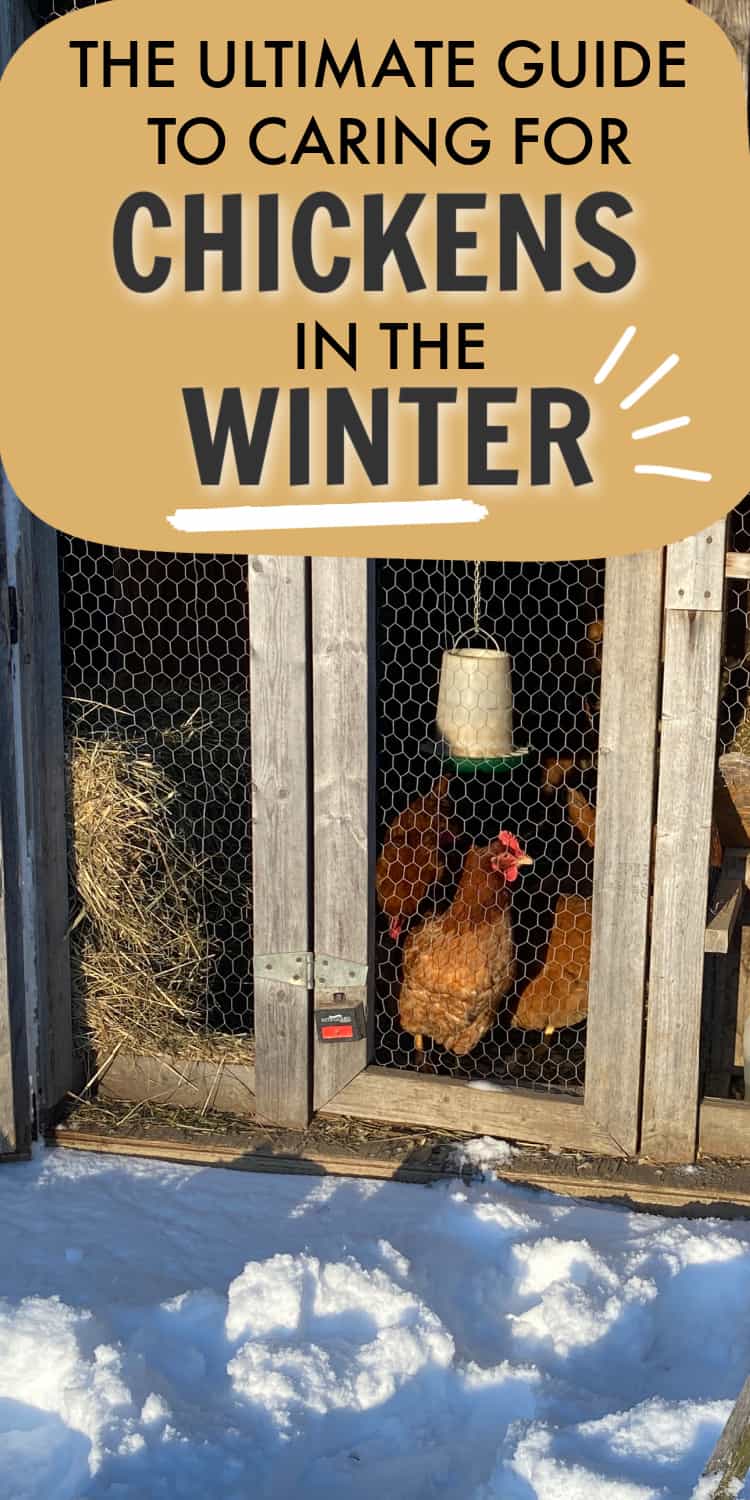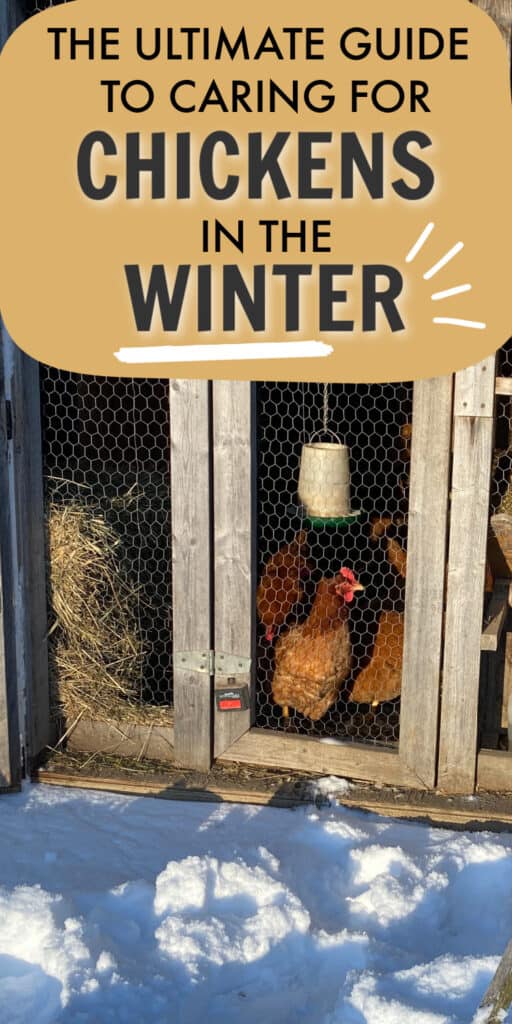 As temperatures begin to drop and the days become colder, caring for chickens in the winter can be difficult. Keeping your chickens safe from the cold is key, but that doesn't always guarantee they will remain healthy all season – you must do more than warm them up. With consistent monitoring, proper nutrition, ample bedding, and shelter solutions, you can ensure your chickens stay comfortable and safe as they continue producing eggs throughout the months when temperatures are at their lowest. We'll guide you through everything you need to know about caring for your flock during these chilly winter months.
How cold is too cold for chickens?
Chickens are hardy animals and can tolerate the cold weather quite well. However, it is important to keep in mind that just like humans, they have their limits. The general rule of thumb is that chickens can handle temperatures as low as 32°F (0°C) without any issues. Anything below this temperature warrants extra care and precautions.
It's crucial to be aware of your local climate and how cold the winter season typically gets. If you live in an area with harsh winters, it's best to prepare beforehand and take extra precautions to ensure your chickens' shelter is ready to keep them safe and warm.
How to Prepare Chickens for Winter
How do chickens keep warm in the winter?
Chickens have their own ways of keeping warm during the winter, such as fluffing up their feathers to trap heat and huddling together for warmth. In the fall, as the temperatures start to decrease, chickens will naturally begin growing a thick undercoat of downy feathers. These feathers will keep them warm through the winter months. On the roost, chickens will use these feathers to cover their unprotected feet, keeping them warm at night.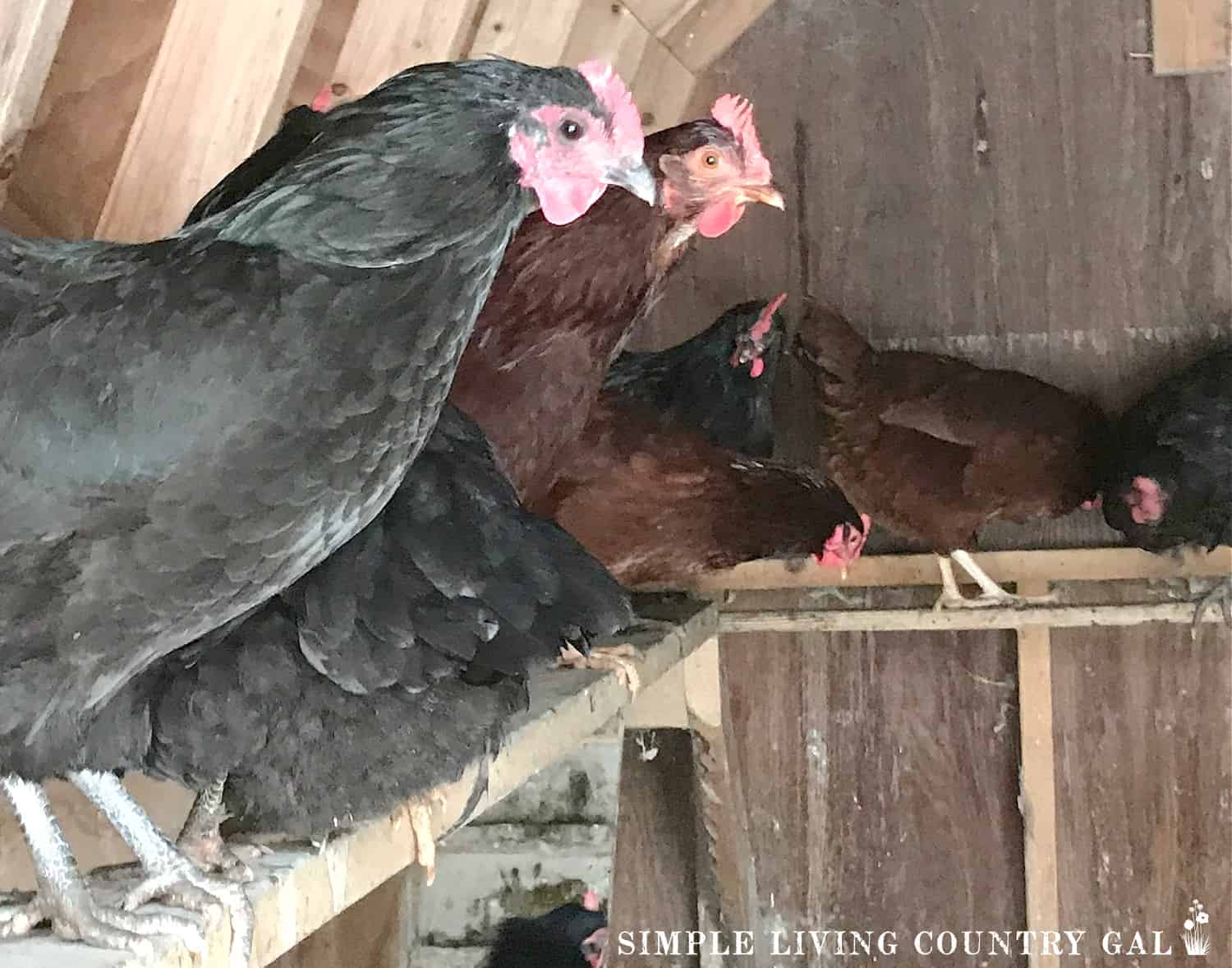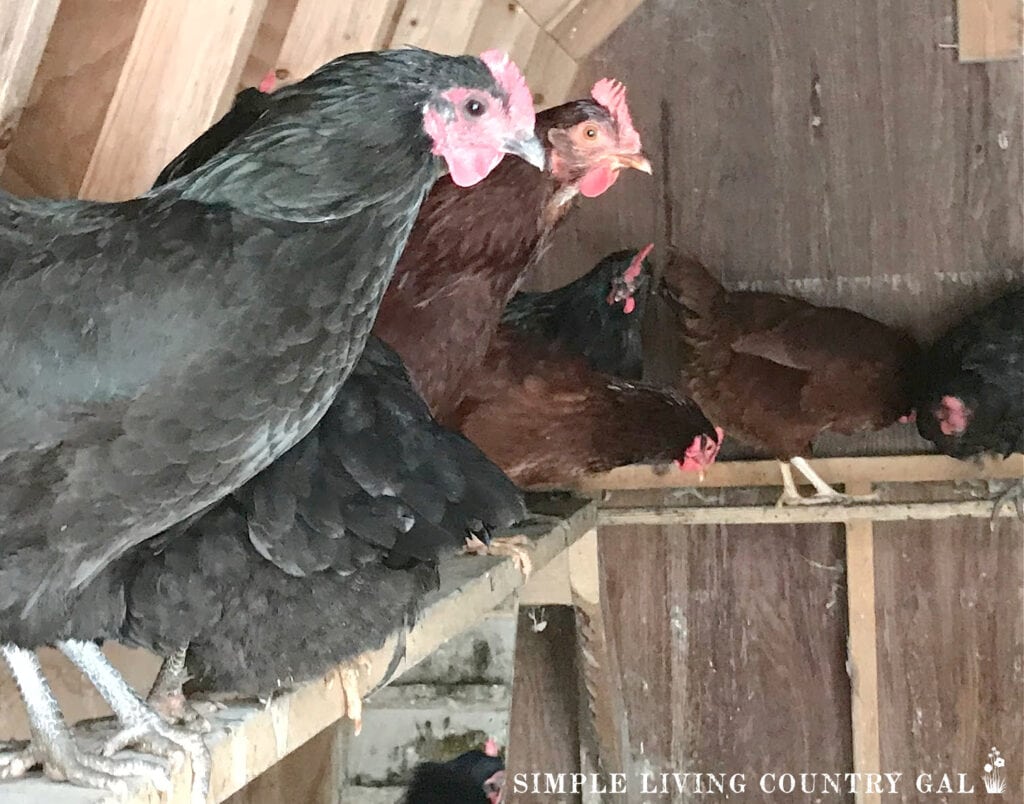 Caring for Chickens in the Winter
Even though chickens can handle cold temperatures there are other things you can do to help.
Warm of the Coop With These Tools:
Shaledig Heavy Duty Chicken Nesting Box, 3 Compartment Roll Out Nesting Box for up to 15 Hens, Poultry & Chicken Nesting Boxes for Laying Eggs with Perch and Egg Apron, for Home/Farm Using-Orange
ARTSIM 4 Pack Washable Chicken Nesting Pads for Laying Eggs Nesting Boxes Pads for Chicken Bedding Chicken Coop
Solar Automatic Chicken Coop Door – Automatic Coop Door with Timer & Light Sensor & Remote Control, 2023 Upgrade Anti-Pinch Function, Aluminum & Waterproof Electric Coop Door for Chickens Ducks Farms
Gsbomzap Chicken Water Heater Base, 5 Gallons Steel Poultry Drinker Heater Base with Thermostat and Power Cord, Automatic Electric Poultry Winter Deicer Heated Base for Plastic/Metal Chicken Waterer
Preparing the Coop for Winter
Keeping your chickens' coop in proper condition during the winter months is crucial for their health and well-being. Here are a few things you can do to prepare the coop for the colder weather:
Inspect for drafts: Check the coop for any cracks or openings that may let cold air in. Cover them up with insulation, scrap pieces of wood, or sealant.
Increase ventilation: While it may seem counterintuitive, proper ventilation is essential for a healthy coop. Make sure there is enough airflow to prevent moisture buildup, which can lead to respiratory issues.
Provide ample bedding: Adding an extra layer of bedding in the coop can help insulate and keep your chickens warm. You can use straw, wood shavings, or sawdust.
Use a heat source: In extremely cold climates, providing a heating element in the coop can help keep your chickens warm. However, be cautious and make sure it is safe and not a fire hazard.
Keep the water from freezing: During winter, water sources often freeze over, making it challenging for chickens to stay hydrated. Invest in a heated waterer or check on their water supply regularly to make sure it hasn't frozen.
Provide extra insulation: Place straw bales against the wall of the coop to keep the cold air out. Bales will also give a place for your chickens to rest when the floor is too chilly to stand on.
Installing an automatic door opener: During winter, daylight hours are shorter, and it can be challenging to let your chickens out of the coop in the morning or lock them in at night. An automatic door opener can help ensure your chickens get enough time outside while keeping them safe and warm inside their coop.
Making sure windows are secure: Windows are another potential area for heat loss. Check that they are properly sealed and replace any broken windows. You can also install draft-proof windows with adjustable ventilation options to control airflow.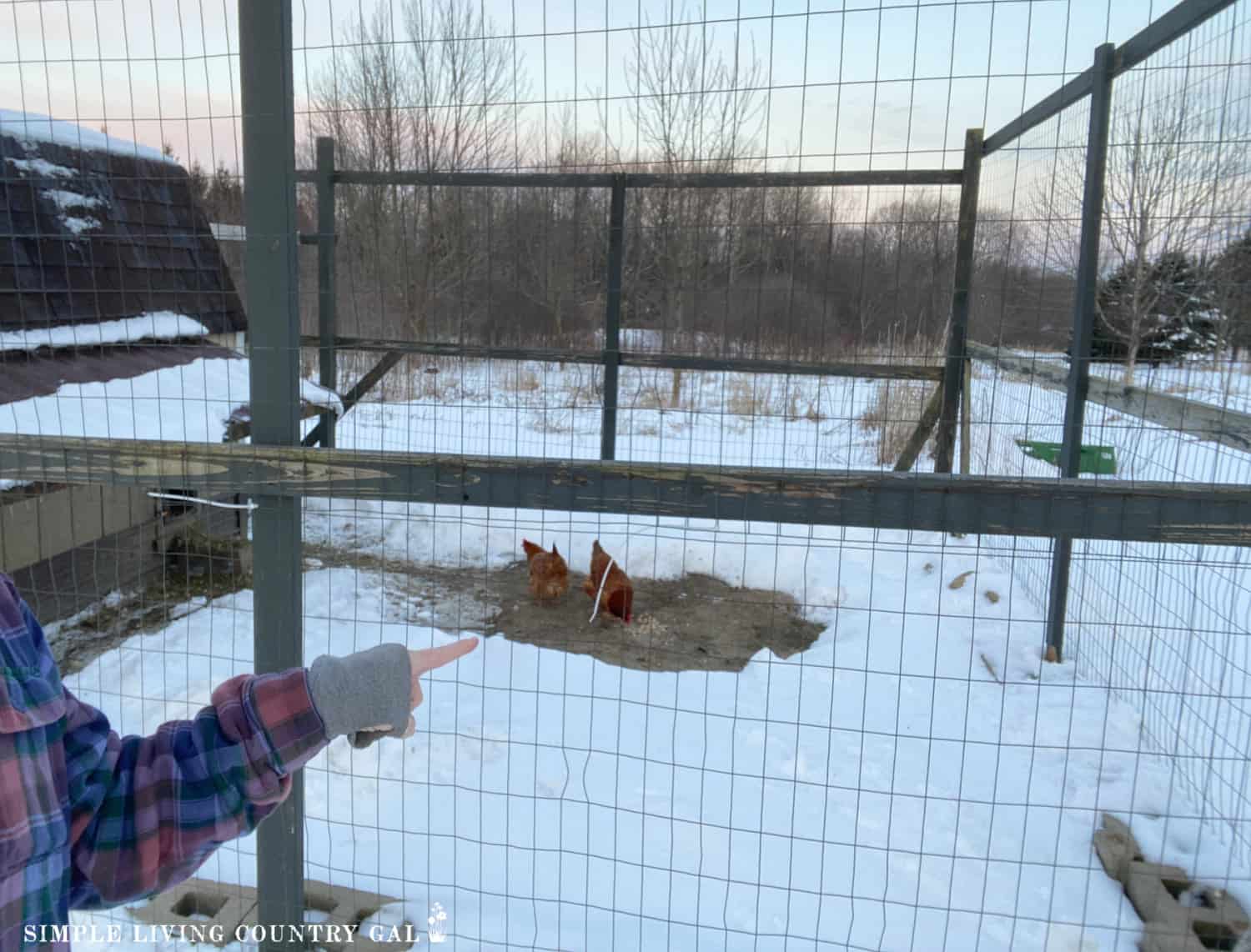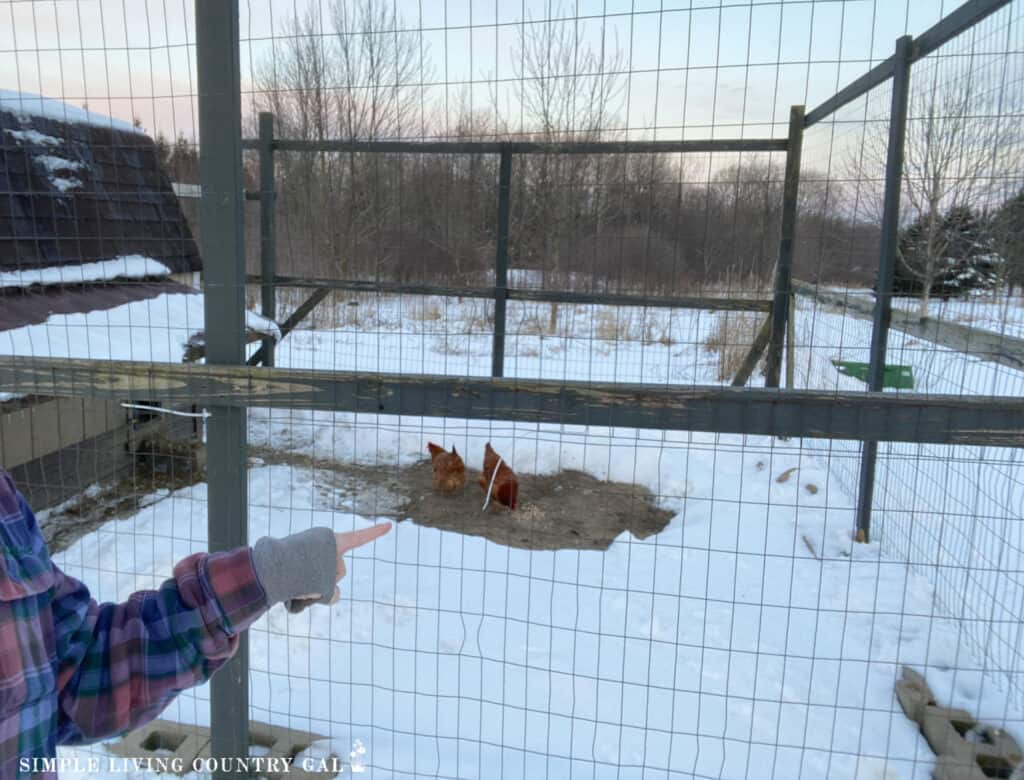 Additional Considerations for the Outside Run
When it comes to winterizing your chickens' outdoor run, there are a few things you should keep in mind:
Snow removal: Make sure to clear out any snow and ice from the run regularly. This will prevent accidents and ensure that your chickens have enough space to move around.
Provide shelter: If possible, provide a sheltered area for your chickens in their run. This could be a small covered area or even just some extra tarps to block wind and snow.
Add bedding: Just like in the coop, adding extra bedding to the run can help insulate the ground and keep your chickens' feet warm.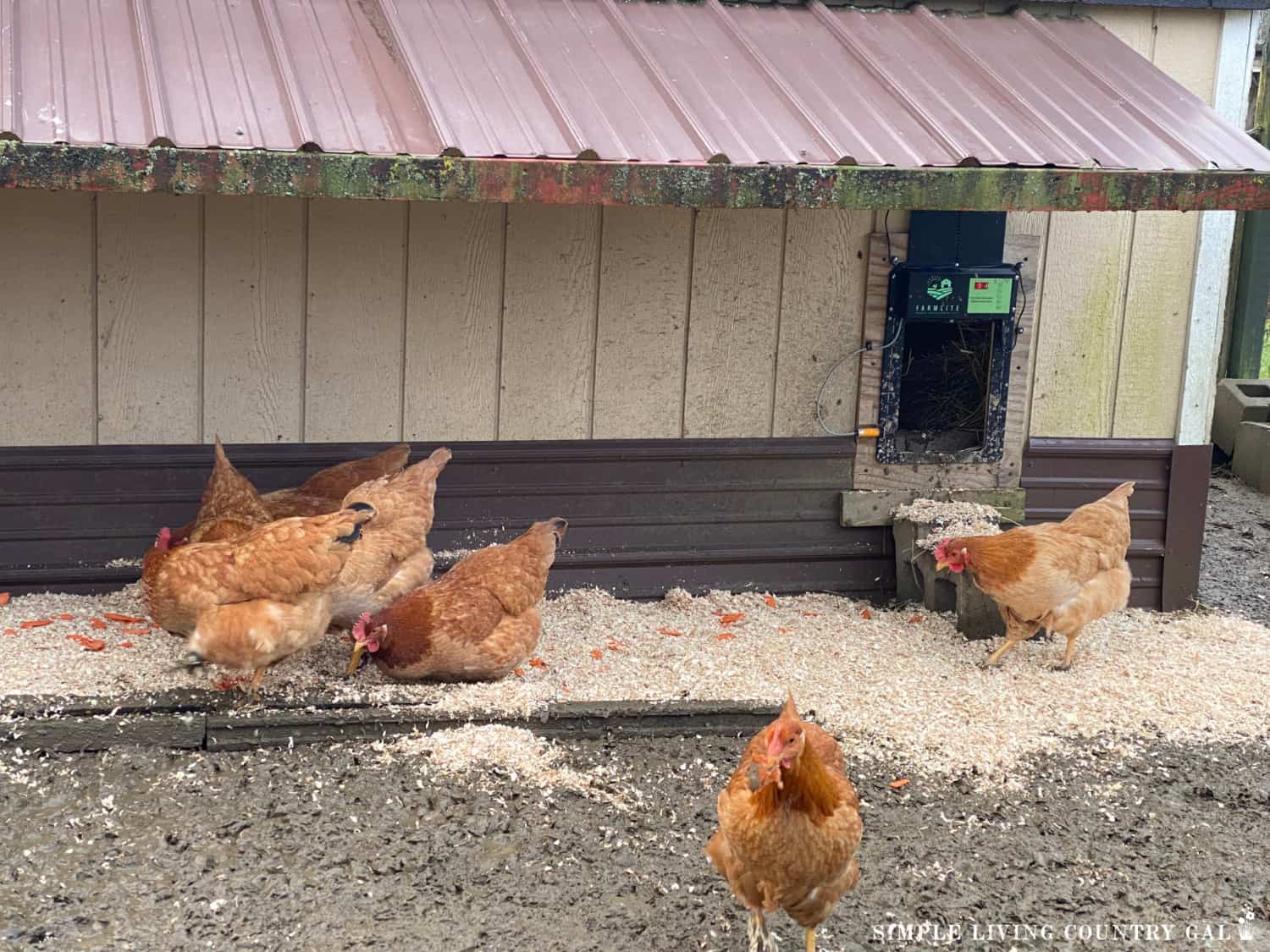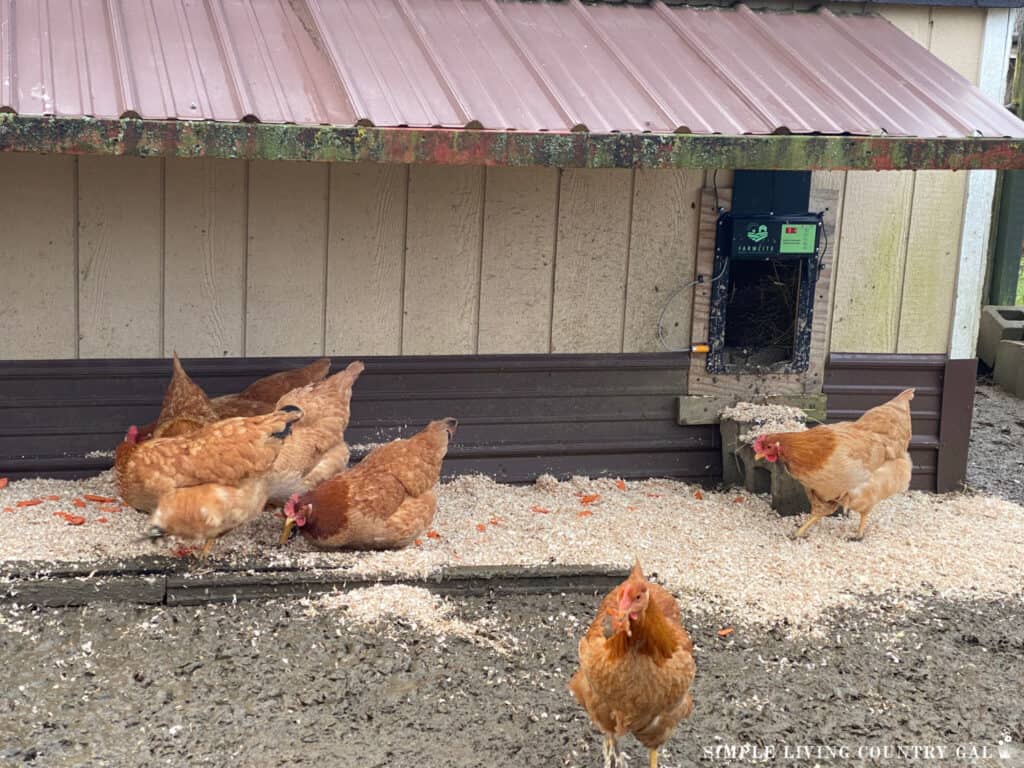 SLCG Pro Tip: If you have drifting in your area, you can put up a temporary board on one side to keep the snow from piling up.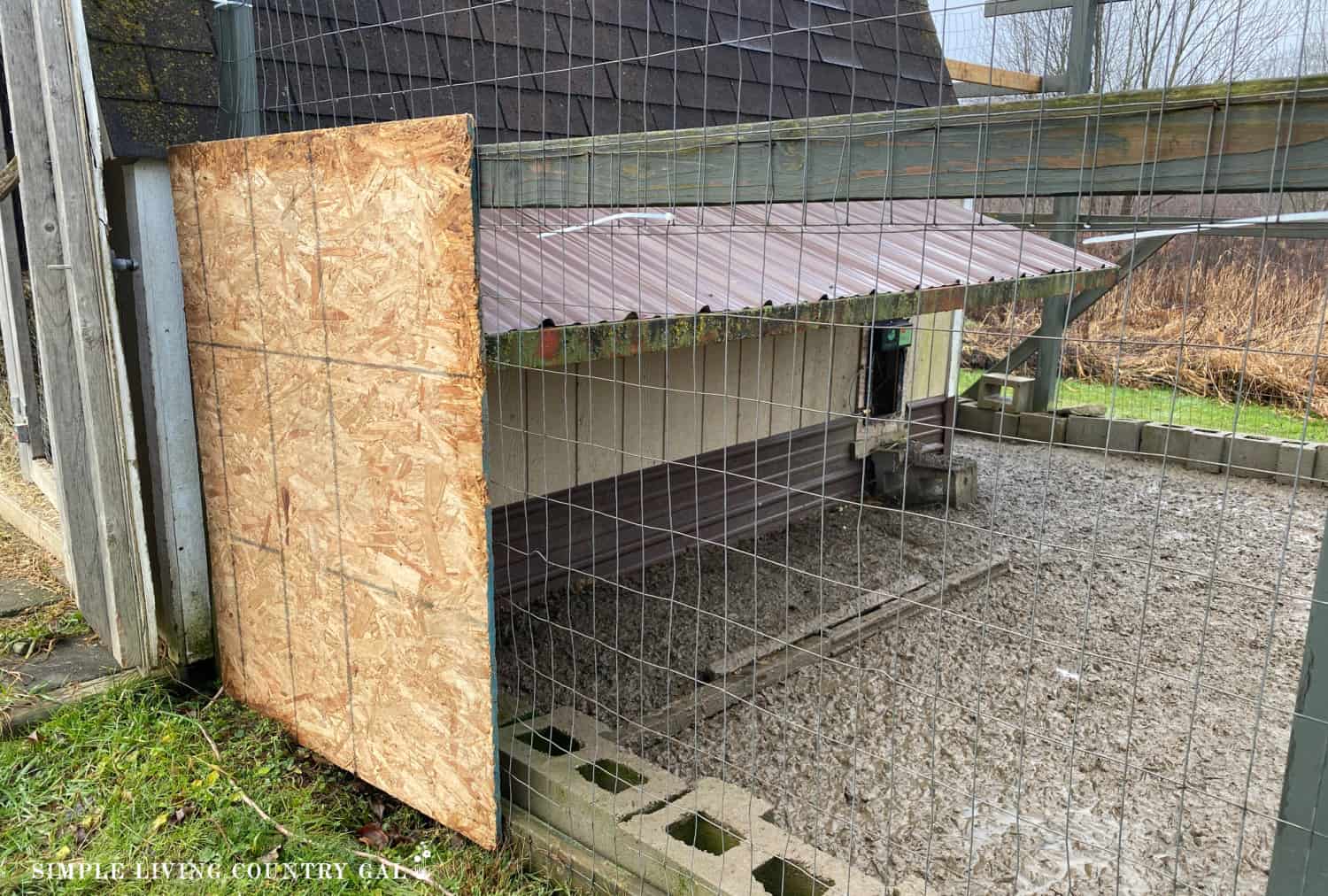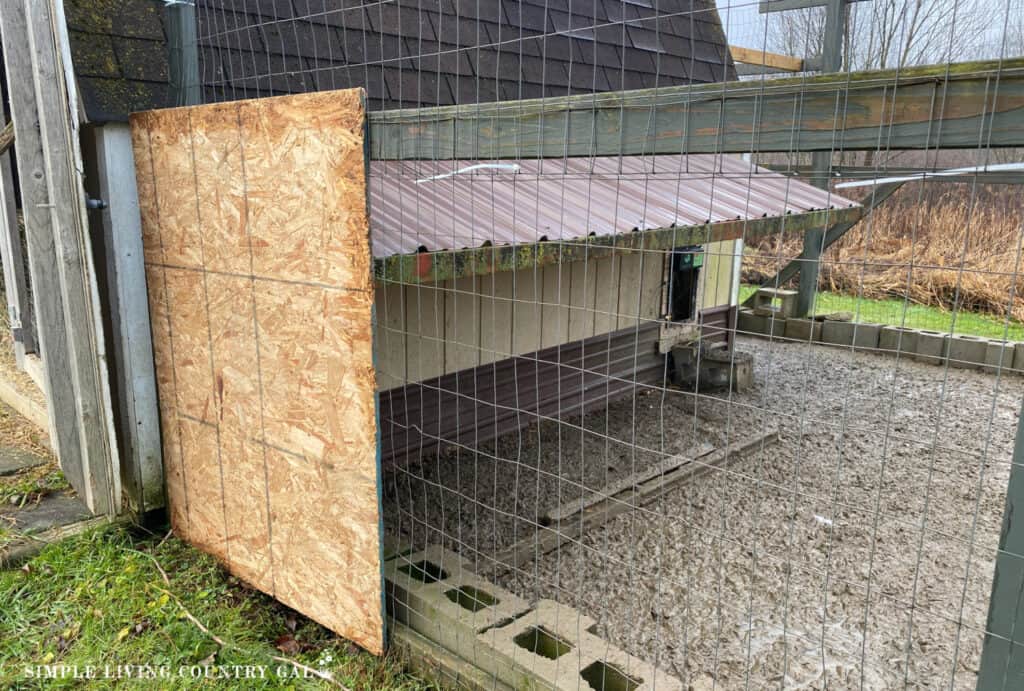 Feeding and Hydration Needs for Winter Care of Chickens
During the winter season, paying extra attention to your chickens' feeding and hydration needs is important. The colder temperatures can make it more challenging for them to stay well-nourished and hydrated. Here are some tips to keep in mind:
Increase feed rations: Chickens require more energy during the winter months to maintain their body temperature, so it's important to increase their feed rations accordingly.
Provide access to fresh water: Make sure your chickens have access to clean and unfrozen water at all times. You can use heated waterers or check and replace the water regularly throughout the day.
Supplement with warm treats: Adding warm treats like cooked oatmeal, scrambled eggs, or even plain hot water can help provide some extra warmth and hydration for your chickens.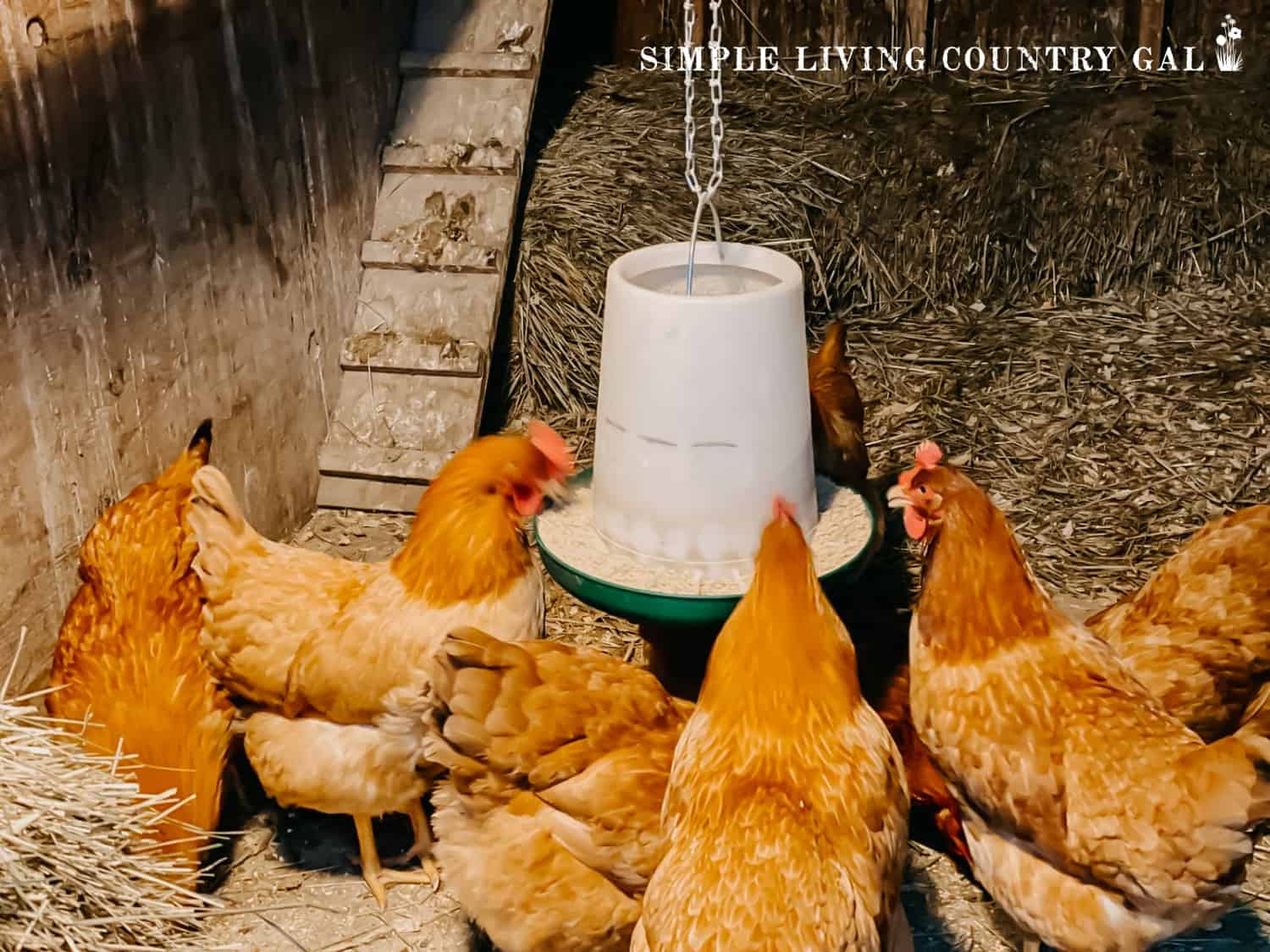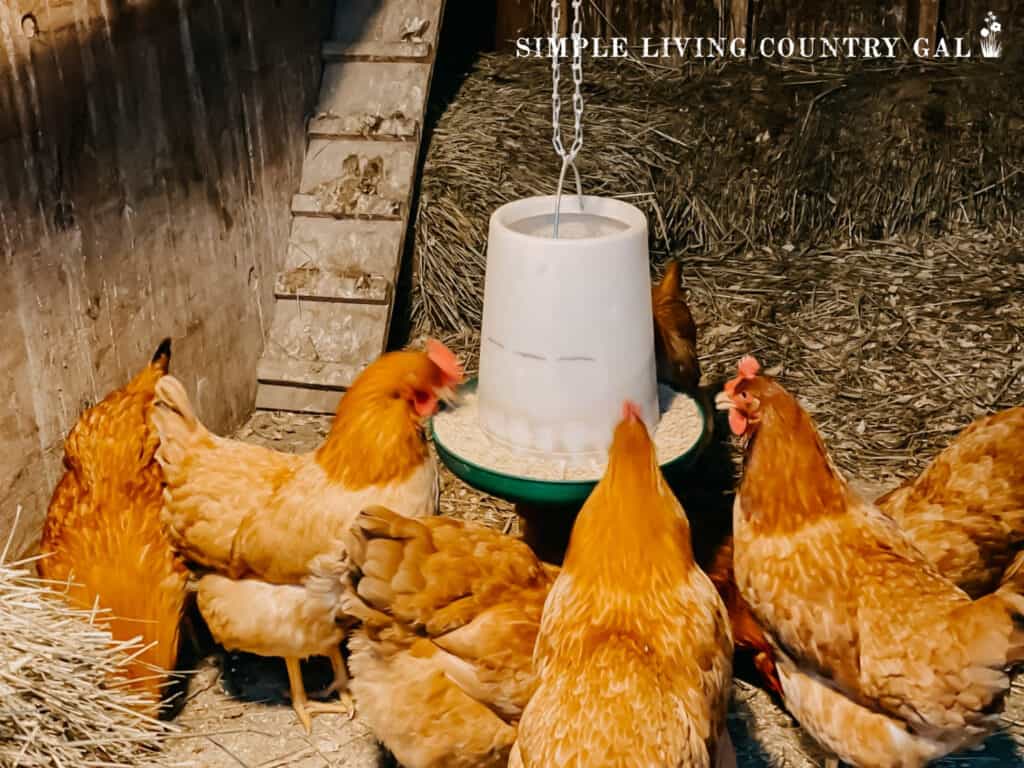 Signs of Ill Health in Birds During Winter
The winter season can also bring about a higher risk of illness for your chickens. Keep an eye out for the following signs of ill health:
Lethargy and loss of appetite: If your chickens seem lethargic and are not eating as much, it could be a sign of illness.
Discolored combs and wattles: A pale or bluish tint to your chickens' combs and wattles could indicate a lack of oxygen due to respiratory illness.
Sneezing or coughing: Just like humans, chickens can also catch colds and respiratory infections during the winter season. If you notice your chickens sneezing or coughing, it's important to monitor them closely for any other symptoms.
Weight loss: If your chickens are losing weight despite being provided with enough food, it could be a sign of an underlying health issue. Be sure to pick up your birds routinely so you can feel their body condition. Feathers can mask any issues with weight and using your hands is the best way to see when things are off.
Discharge from eyes or nose: Any discharge from your chickens' eyes or nose could indicate an infection. Keep an eye out for any changes in color, consistency, or smell.
Caring for Eggs During Winter Months
Egg production can also be affected by the colder temperatures. A question I get asked often is, Will chicken eggs freeze in winter? The answer is yes! Luckily, there are some easy tips you can use to ensure your eggs do not freeze before you collect them.
Collect eggs frequently: Make sure to collect eggs at least twice a day to prevent them from freezing and cracking.
Provide extra insulation: Consider adding additional bedding or nesting material to keep eggs warm and avoid freezing.
Check for cracked eggs: In colder temperatures, eggs can freeze and crack without being noticed. Be sure to check for any cracked or damaged eggs when collecting them.
Store eggs properly: If you plan on storing eggs for longer periods of time, make sure to store them in a cool and dry place.
Keep nesting boxes clean: Clean out any soiled bedding or droppings from nesting boxes regularly to prevent bacteria buildup that could affect egg quality.
Consider using artificial lighting: In some cases, providing additional light in the coop during winter months can help stimulate egg production.
Building an insulated nest box: Consider building or purchasing an insulated nest box to help keep eggs warm and prevent freezing.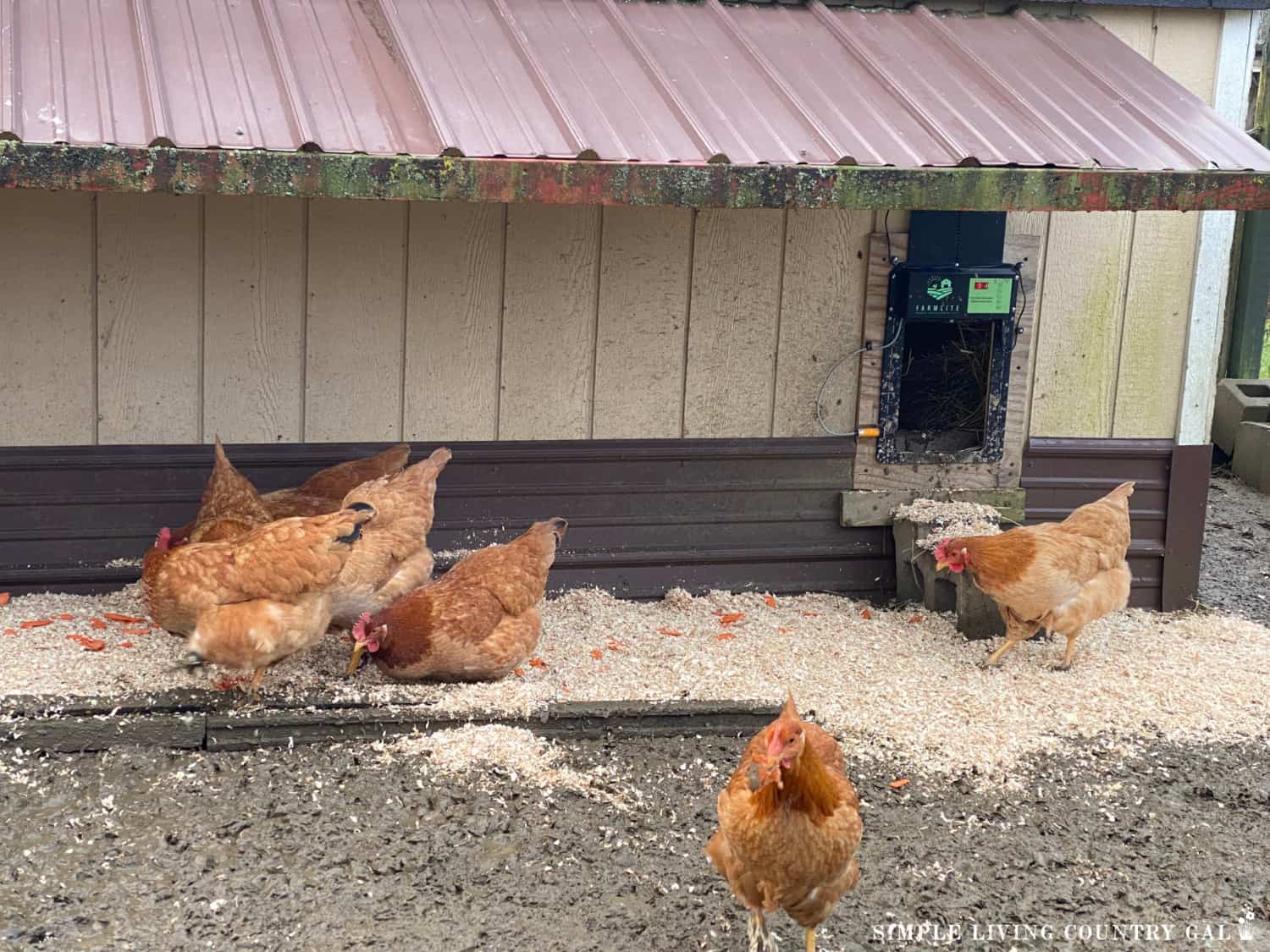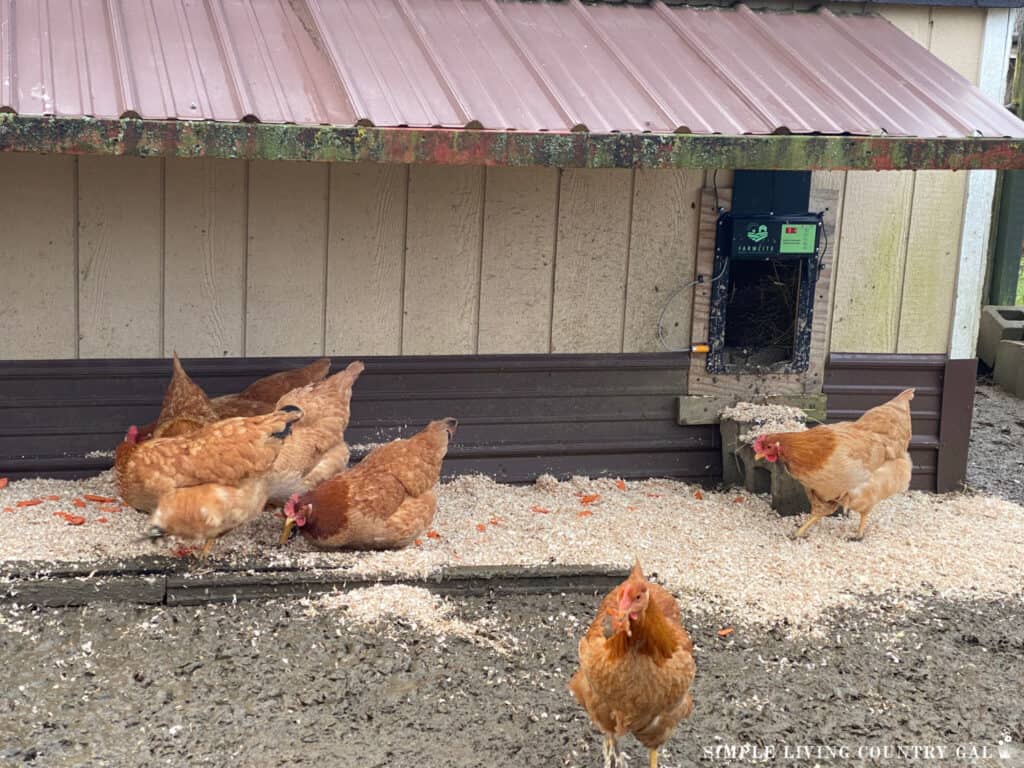 Caring for your chickens during the winter months is crucial for their health and well-being. By following these tips, you can ensure that your entire flock stays warm and continues to produce high-quality eggs throughout the colder season. Remember to always keep an eye out for any changes or issues with your chickens and consult a veterinarian if necessary. With proper care and attention, your chickens will thrive even in the coldest of winters.
More Winter Care Resources: