tools to make gardening easier
Gardening can be a pastime many people enjoy, and whether you garden to supplement food or to have a hobby you look forward to each spring, having tools to make gardening easier is good to look into.
How to start a backyard garden that is easier on your back and easier on you.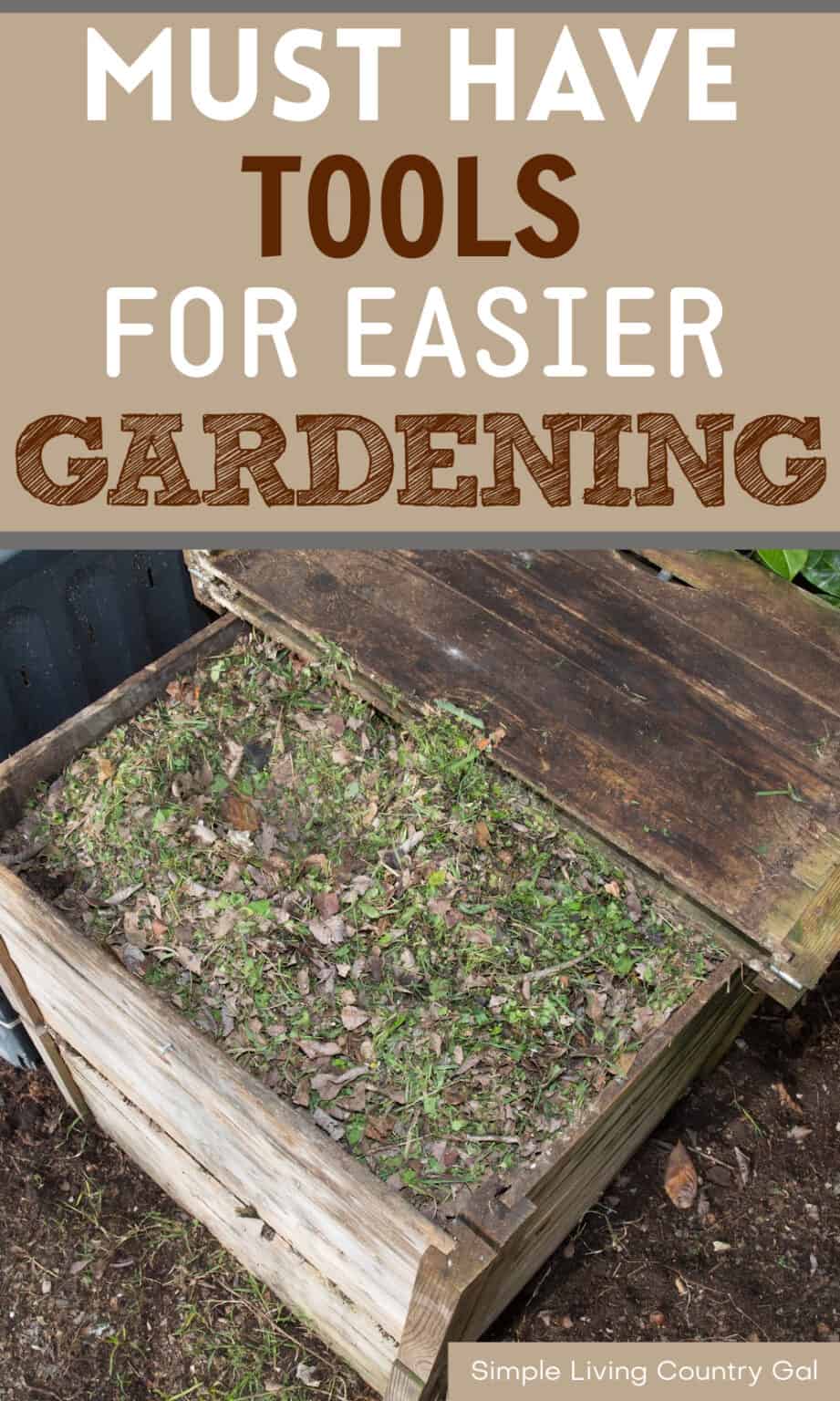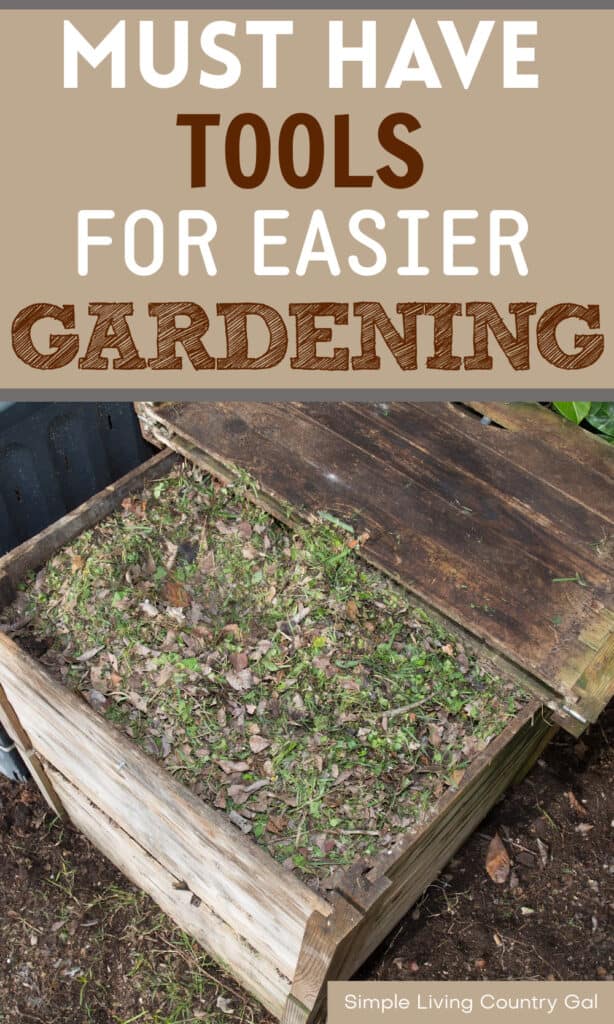 Gardening is a great way to grow organic and delicious food to supplement your grocery budget and be more self-reliant on your homestead. For some people, it can also be physically challenging when your back, arms, and legs are not as young as they used to be. To make gardening easier, several tools can help minimize the strain while growing a thriving garden that can better withstand the threat of pests and diseases.
We will cover everything from tilling tools for breaking up soil before planting all the way through irrigation solutions for keeping plants properly hydrated, composting systems to enrich soil, raised bed options, and trellis options for vining crops. Use this list to start your own wish list and stock a garden shed that will make gardening easier.
Tools to Make Gardening Easier
One of the best ways to make gardening easier is by investing in the right tools so you can minimize strain on your body and create a thriving garden that will give you an abundant harvest.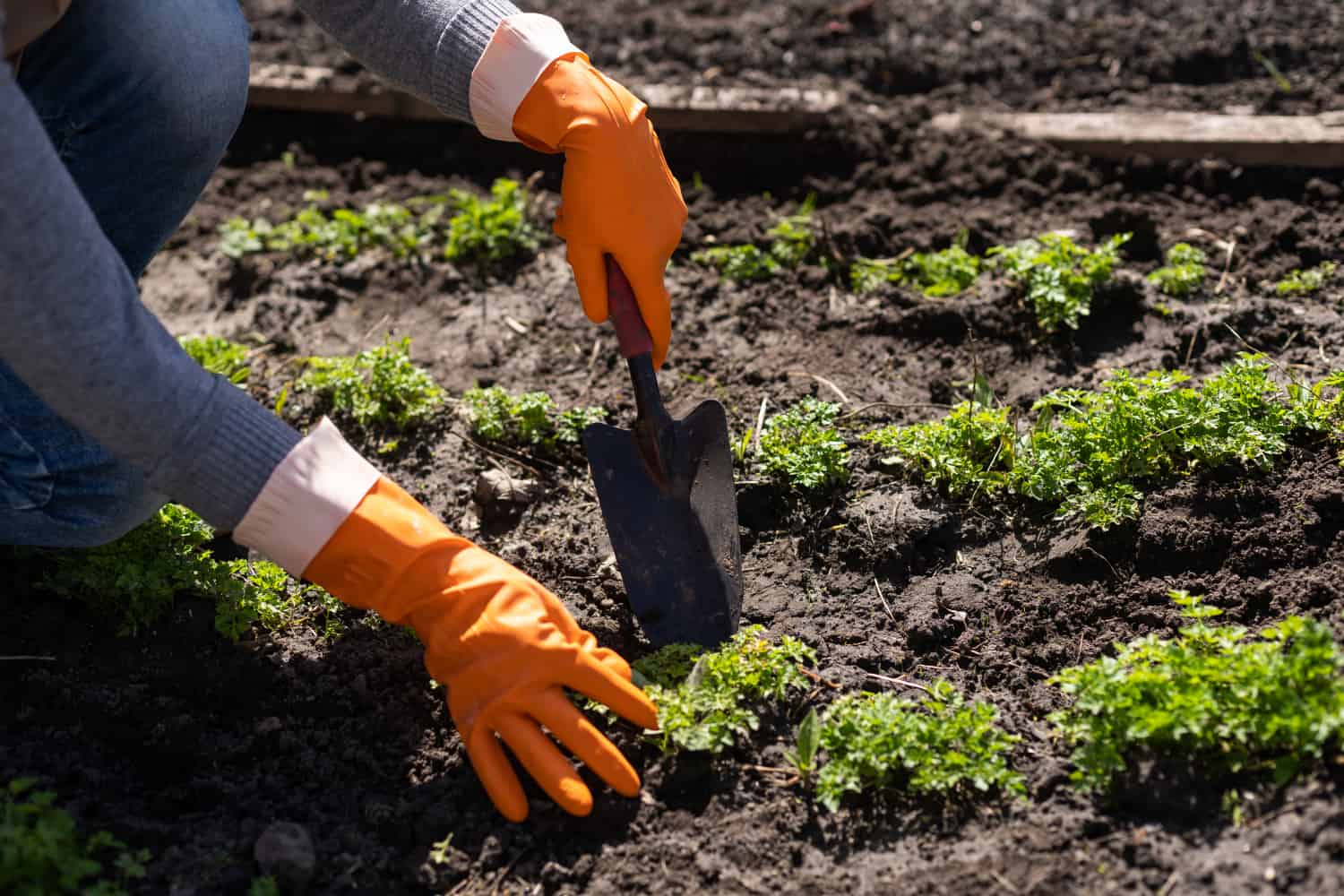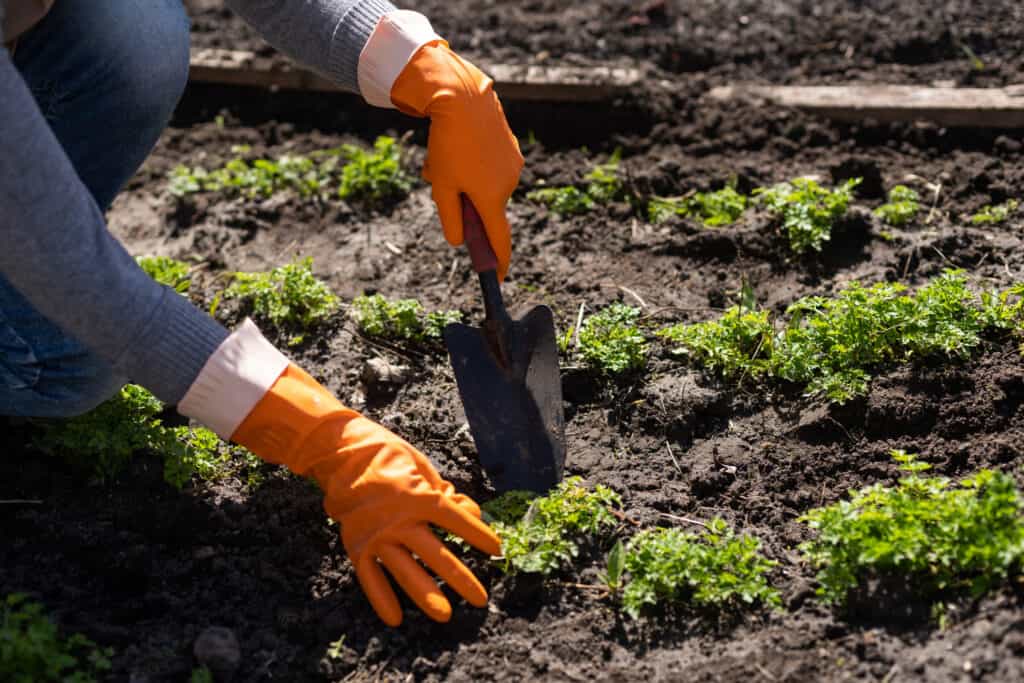 Tilling Tools
Tilling is an essential step in preparing your garden bed for planting. It involves breaking up and loosening the soil to create a better environment for roots to grow and absorb nutrients. This can be a physically demanding task, but with the right tools, it can become much easier and more efficient. Here are some tilling tools that can make gardening easier:
Garden fork – This tool is great for aerating and loosening the soil without turning it over, reducing strain on your back.
Mini tiller – These small, lightweight tillers are perfect for tilling smaller areas and can be easily maneuvered between rows of plants.
Broadfork – Similar to a garden fork, this tool is designed specifically for deep tilling and is great for breaking up compacted soil.
Wheel hoe – This tool has a wheel on one end and a sharp blade on the other, making it easy to push through the soil to loosen and aerate.
Spear & Jackson Neverbend Professional Digging Fork
Lightweight Mini Tiller Cultivator Gas Powered 2-Stroke Air-Cooled 52cc Engine,Hand-Push
CobraHead® Broadfork – Grelinette – Great for Farm and Garden – Ergonomic U-Shaped Design – Tough Carbon Steel Tines Lift & Aerate Soil – Durable Ash Handles – Made in Wisconsin
Hoss Single Wheel Hoe | Cultivate, Weed, Plow and Maintain Your Garden!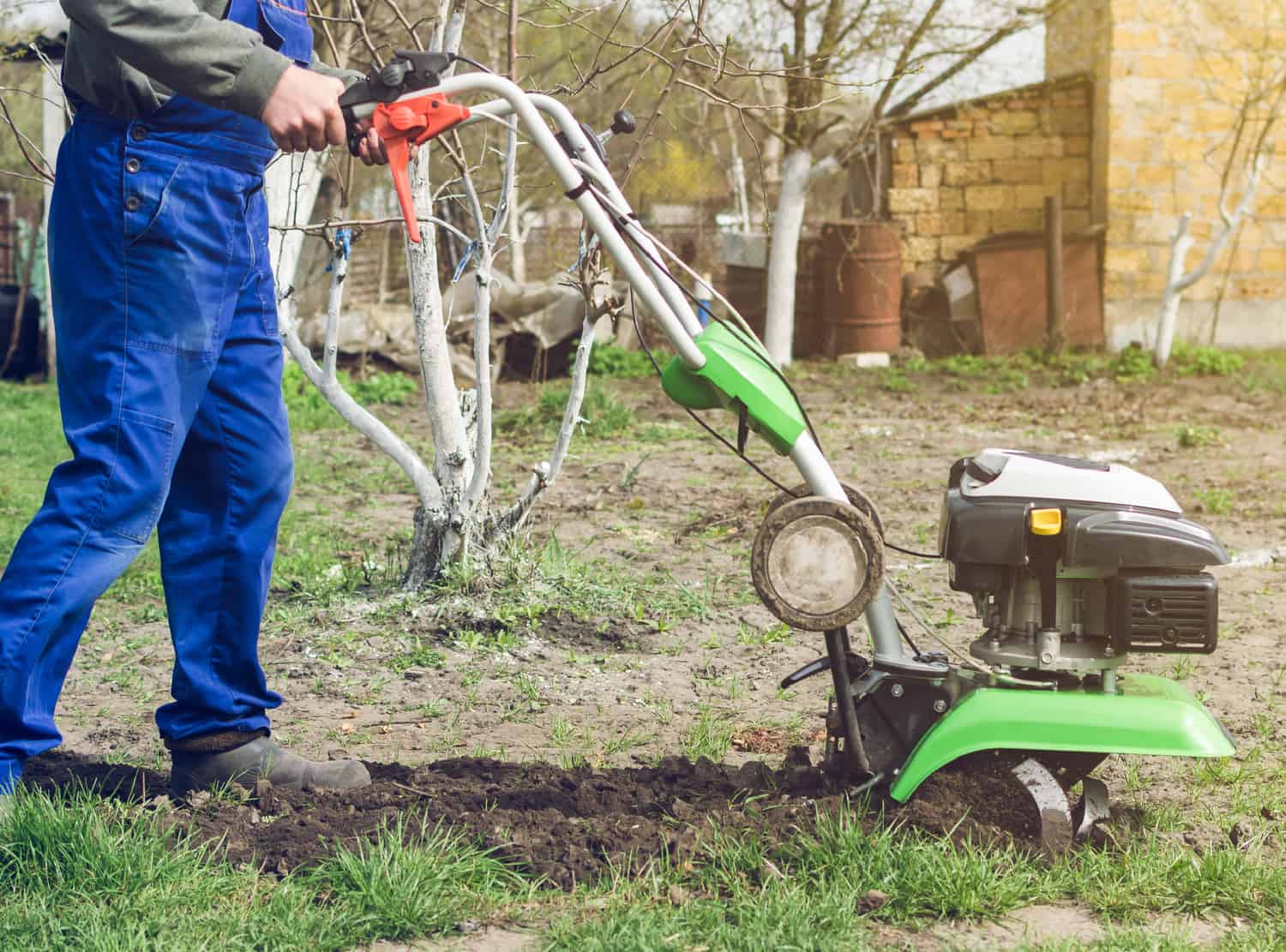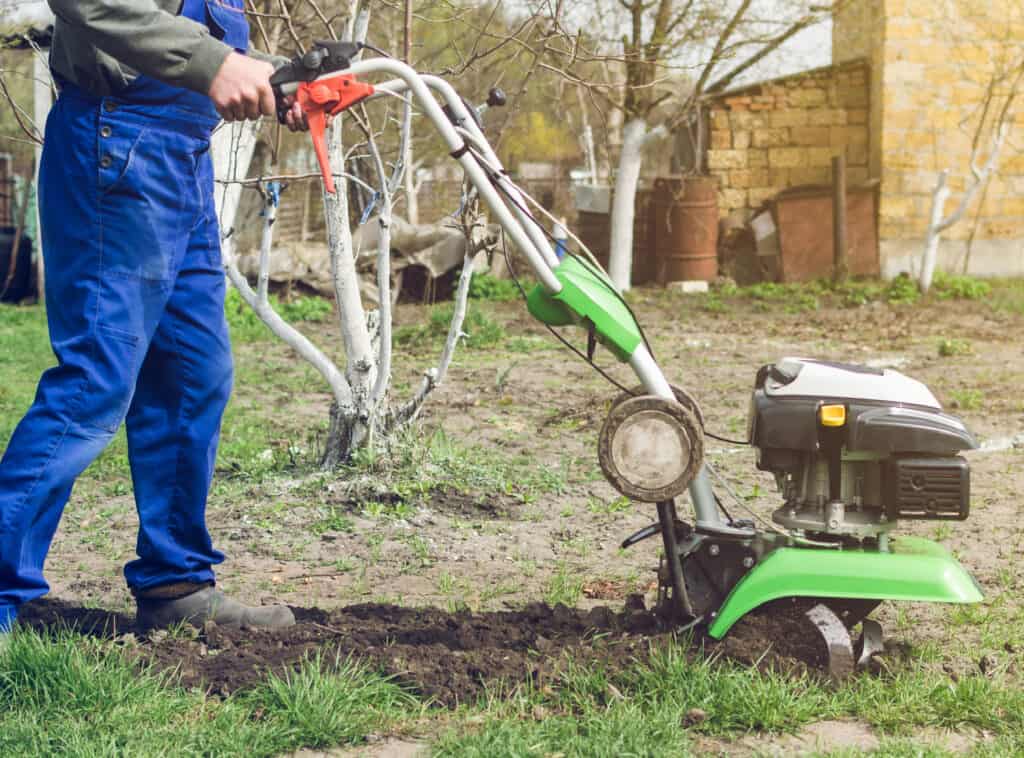 Planting Tools
When it comes to planting, having the right tools can make all the difference. These tools make planting easier and ensure that your plants have the best chance of thriving. Here are some essential planting tools to add to your gardening shed:
Trowel – This handheld tool is perfect for digging small holes for seedlings or transplanting. Look for one with a comfortable grip to reduce strain on your hand.
Dibber – This tool is specifically designed for making holes to plant seeds and bulbs at the correct depth, ensuring optimal growth.
Hand cultivator – Perfect for loosening soil in small areas, this tool has sharp tines that make breaking up clumps of soil a breeze.
Gardening gloves – Protect your hands from blisters and cuts with a good pair of gardening gloves. Look for ones with reinforced palms for added durability.
Garden Guru Super Strong Garden Trowel Hand Shovel – Titanium Coated Stainless Steel – Rust Resistant – Ergonomic Grip – Perfect Tool for Gardening, Weeding, Transplanting and Digging in Garden Beds
Berry&Bird Seeding Widger,Stainless Steel Garden Bulb Shovel with Wooden Handle for Planting Indoor Seed Tool Bulb Planter Trowel Hand Transplanter Dibber Soil Digginng
TOBEHIGHER Gardening Gloves – Gardening Gloves for Men and Women 6 Pair, Breathable Rubber Garden Gloves, Outdoor Protective Working Gloves for Raking, Weeding, Digging and Pruning
Garden Guru Hand Rake Cultivator Claw Soil Tiller – Military Grade Steel – Rust Resistant – 5 Tine Japanese Ninja Claw – Comfortable Wood Handle – Perfect Pulverized and Aerated Soil
Raised Bed & Container Gardening
One of the easiest and most efficient ways to make gardening easier is by using raised beds to grow your plants. Raised garden beds offer a variety of benefits, such as better drainage, improved soil quality, and reduced strain on your body. In this section, we will discuss different options for setting up raised beds in your backyard garden.
Traditional wooden raised beds are the most common type of raised bed and can be easily constructed using wood planks or logs.
Recycled materials – Old concrete blocks, bricks, or even old tires can be repurposed to create raised garden beds.
Grow bags – These fabric containers are lightweight and easy to move around, making them perfect for small spaces or gardening on balconies.
Vertical gardens – These are perfect for those with limited space, as they utilize vertical space rather than horizontal. They can be made using hanging baskets, pallets, or even old gutters.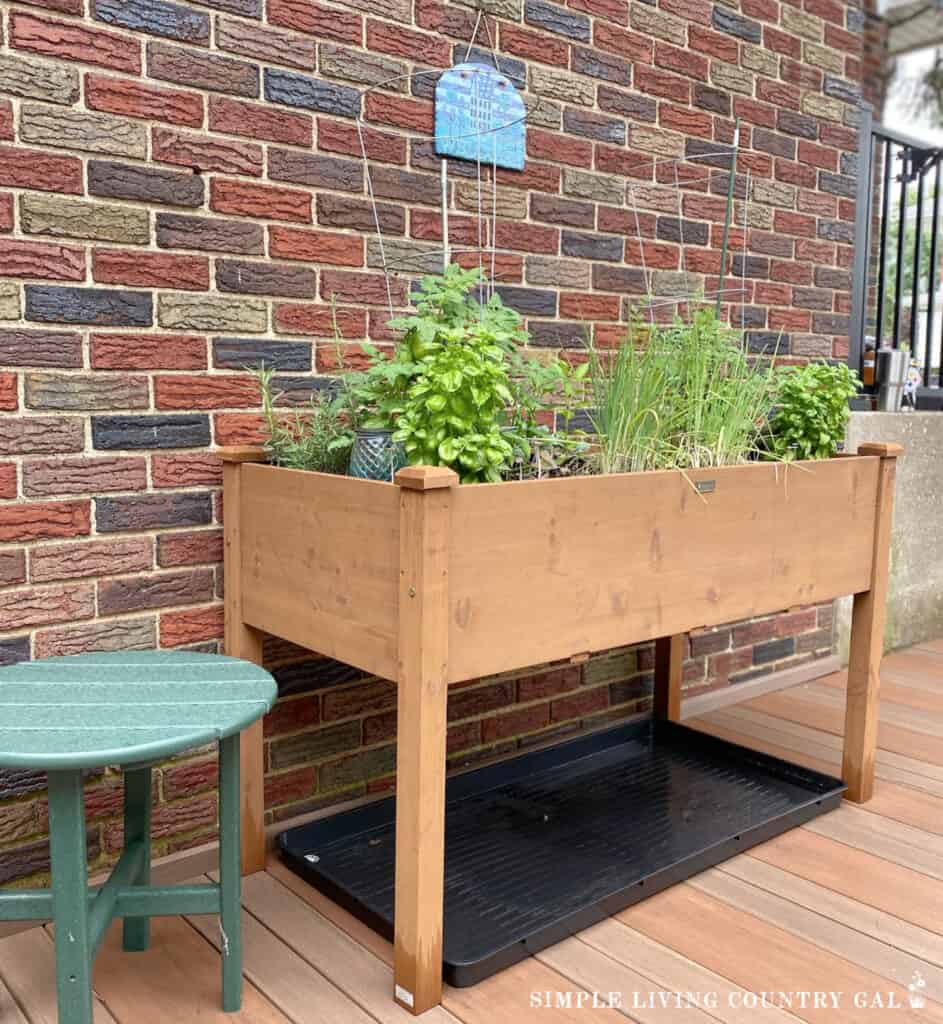 Weeding Tools
Keeping weeds under control is a constant battle in any garden. But with the right tools, you can make this task much easier and more manageable. In this section, we will explore different types of weeding tools that can help keep your garden free from unwanted intruders. Some options include:
Handheld weeder – This tool has a sharp, curved blade that can easily slice through weeds and their roots.
Hori-Hori knife – A multi-purpose gardening tool with a serrated edge for cutting through tough weeds and a pointed tip for digging out deep-rooted weeds.
Garden hoe – There are many types of hoes available, but the stirrup hoe and collinear hoe are particularly useful for cutting weeds at the root level.
Weed torch – This tool uses heat to kill weeds, making it an eco-friendly option compared to chemical herbicides.
Weed fabric – Use these to smother weeds and help to keep them more under control.
Handheld Weeder Tool Garden Tools, Dandelion Remover Tool Gardening Tools, Manual Weed Puller Fast and Labor-Saving Puller Weeding Tools for Garden Lawn Yard
Kemaier Heavy Duty Stainless Steel Hori Hori Garden Knife – Ergonomic Design with Double-Edge Sharpness and Oxford Sheath. Ideal for Landscaping, Digging, Weeding, and Makes a Great Farmer Gift
Singry Propane Torch Weed Burner,Connect 5-100Lb Propane Tank, Self Igniting,Flame Thrower Fire Gun,Blow torch,Roof Torch
MEANCHEN 3x50ft Landscape Fabric, Weed Barrier Fabric, Heavy Duty Weed Block Fabric for Garden Ground Cover,Weed Control Mat
Irrigation Systems
Watering your garden can be a time-consuming and tedious task, but with the right irrigation system, you can save time and effort while ensuring that your plants receive the proper amount of water. In this section, we will discuss different types of irrigation systems that can make gardening easier.
Drip Irrigation – A system that delivers water directly to the base of plants, reducing water waste and minimizing weed growth.
Sprinkler System – This system uses sprinkler heads to spray water over a large area, making it ideal for larger gardens.
Soaker Hose – A porous hose that releases water slowly and steadily along its length, making it perfect for watering rows of plants.
Rainwater Harvesting – Collecting and storing rainwater in barrels or tanks is not only eco-friendly, but also a cost-effective way to water your garden.
Automated Irrigation System – This system uses timers and sensors to deliver the right amount of water at specific times, taking the guesswork out of watering your garden.
Bonviee Drip Irrigation Kit, 100FT/30M Garden Watering System, 1/4 inch Automatic Patio Misting System for Garden with Distribution Tubing Hose & Adjustable Nozzle Emitters Sprinkler Barbed Fittings
[Upgraded] Winisok 100FT Flat Garden Soaker Hose, Heavy Duty Double Layer Drip Hose, Save 80% Water Flexible Kink Free Leakproof Watering Hose for Lawn, Garden Beds
SQUEEZE master 50 Gallon Rainwater Collection Barrel-BPA Free Home Rain Catcher with Water Diverter, Outlet Hose-Flatback Designed Water Storage Collection Barrel for Gardens and Plants
GEJRIO Garden Above Ground Sprinkler System Kit
Composting
Composting is a natural process that involves breaking down organic materials into nutrient-rich soil. It's an essential practice in gardening as it not only helps improve soil quality but also reduces waste and supports sustainable gardening practices. Here is a list of tools that will help to make composting easier.
Compost Bin – A container specifically designed for composting that keeps organic materials contained and helps speed up the decomposition process.
Pitchfork or Compost Turner – These tools help mix and turn your compost, allowing for proper air circulation and faster decomposition.
Shredder/Chipper – This tool breaks down larger yard waste into smaller pieces, making it easier to compost.
Worm Composter – Also known as a vermicomposter, this system uses worms to break down organic materials into nutrient-rich soil.
Bokashi Bin – A Japanese method of composting that involves fermenting food waste in an airtight container with the help of beneficial bacteria.
FCMP Outdoor IM4000 Dual Chamber Tumbling Composter Canadian-Made, 100% Recycled Resin – Outdoor Rotating Compost Tumbler Bin for Garden, Kitchen, and Yard Waste, Black (37 Gallon)
VNIMTI Pitch Fork for Gardening, 5 Tine Pitch Fork Heavy Duty with Fiberglass Handle, 58 Inches
GreatCircleUSA Mini Wood Chipper Shredder Mulcher Ultra Duty 7 HP Gas Powered 3
FCMP Outdoor – The Essential Living Composter, 4-Tray Worm Composter, Plum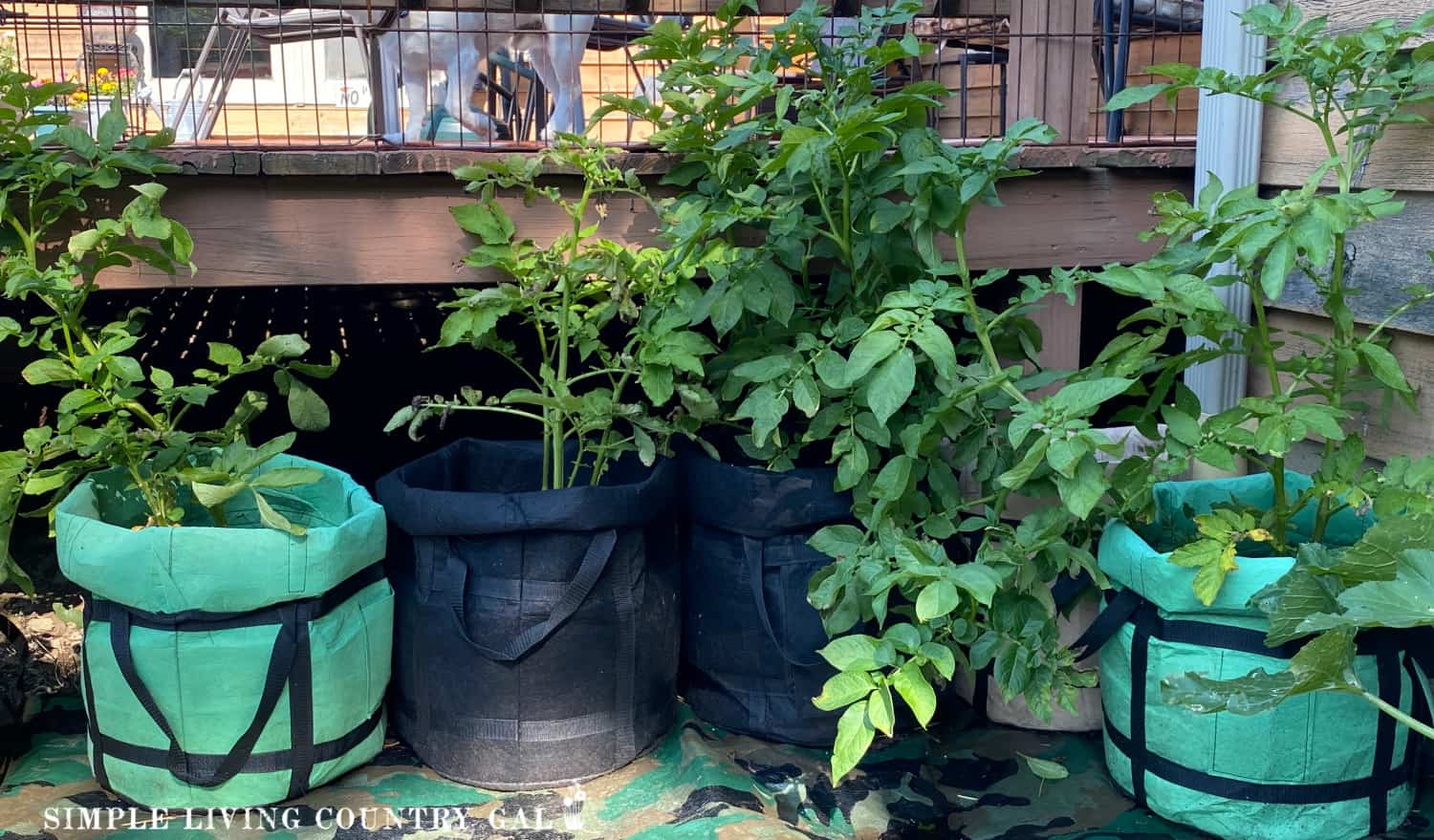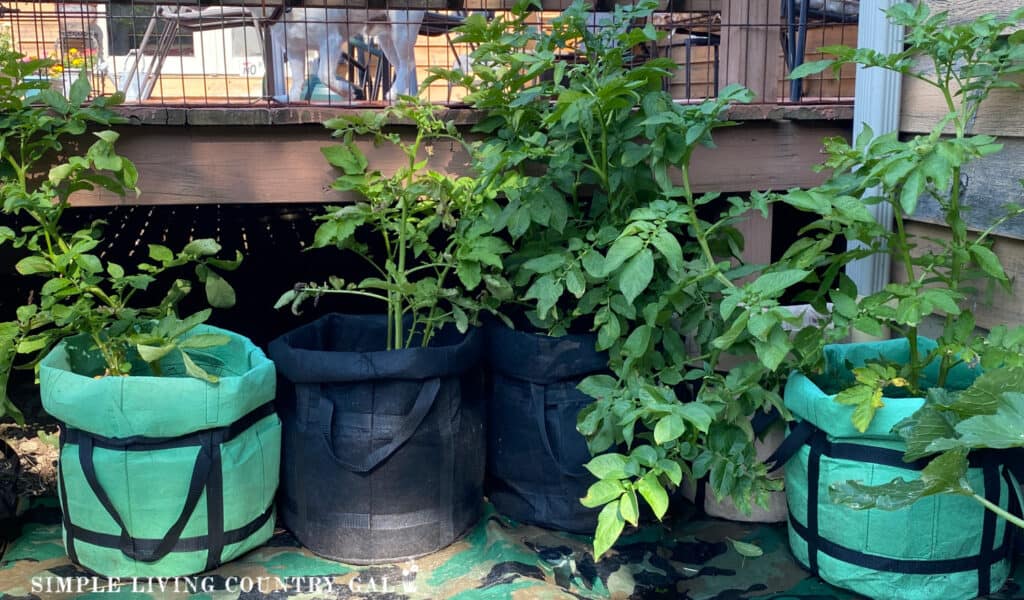 Supports for Vining Crops
Vining crops, such as sweet peas and cucumbers, require support to grow vertically and produce healthy fruits. This list of support tools will help grow the most harvest per plant.
Trellis – A structure made of wood or metal that provides support for vining plants to grow and climb.
Garden Netting – A lightweight mesh material that can be used as a trellis alternative for smaller vining crops.
Tomato Cage – While traditionally used for tomato plants, these wire cages can also provide support for other vining crops.
Stakes – A simple and cost-effective support option for smaller vining plants.
Tensioned Wire System – This system involves running wires between two posts to create a trellis-like structure for vining crops to grow on.
4 Pack Tomato Cage Plant Support Cages for Garden, 18 inches Trellis for Climbing Plants, Upgrade Garden Plant Stakes with Adjustable Ring, Tomato Rings for Support, with Twist Tie
AGTEK 34
YHmall Trellis Netting for Climbing Plants, 2 Pack 5×15 Ft Heavy Duty Garden Trellis Netting with 50 Pcs Garden Ties, Square Mesh Outdoor Indoor Grow Net for Support Vine Vegetable Fruits and Flower
FEED GARDEN Garden Stakes 36 Inch 3ft 25 Pack, Sturdy Plant Metal Sticks Support, Plastic Coated Plant Stakes, Tomato Stakes, Beans, Trees
Pest Control
Pest control is an essential aspect of gardening, as insects and other pests can cause damage to plants and hinder their growth. There are many tools available for pest control that will keep plants healthier and more resistant to disease.
Handpicking – The most natural and environmentally friendly method of pest control, handpicking involves physically removing pests from plants.
Insecticidal Soap – A mild insecticide that can be sprayed on plants to kill soft-bodied insects without harming the plant.
Neem Oil – An organic alternative to chemical insecticides, neem oil is derived from the neem tree and is effective against a wide range of pests.
Row Covers – These lightweight fabric covers can be placed over plants to protect them from pests while still allowing sunlight and water to reach the plants.
Companion Planting – Certain plants have natural pest-repelling properties, making them great companions for vulnerable crops. For example, planting marigolds next to tomatoes can help deter pests.
Biological Control – This method involves introducing natural predators of pests, such as ladybugs or praying mantises, to the garden to help control pest populations.
Fences and Netting – Physical barriers such as fences or netting can prevent pests from accessing plants.
Safer Brand Insecticidal Soap & Pyrethrin Concentrate, 32-Ounce
Harris Neem Oil Cold Pressed Water Soluble Concentrate, Makes 12 Gallons, 8oz
Cookmaster Plant Covers Freeze Protection, 10x33FT Frost Cloth Plant Freeze Protection, Garden Floating Row Covers for Raised Beds/Vegetables Insect/Winter Frost
Evoio 4 Pack Fruit Protection Bags with Drawstring, Garden Netting Plant Covers, 3.5 Ft x 2.3 Ft Perfect for Tomato Netting Cover Garden Plant Barrier Netting Bags for Vegetables Fruits Flower
Harvesting Tools
Harvesting is an exciting and rewarding part of gardening, but having the right tools can make it even more efficient. Here are some essential harvesting tools every gardener should have in their arsenal:
Pruners – Used for cutting branches or stems, pruners come in different sizes and styles depending on the type of plants being harvested.
Garden Scissors – These small scissors are perfect for harvesting delicate herbs and flowers.
Harvesting Knife – Similar to a pocket knife, but with a curved blade, this tool is ideal for cutting fruits and vegetables from their stems or vines.
Garden Shears – These larger shears are useful for trimming larger branches or harvesting a large quantity of plants at once.
Harvesting Basket – Having a designated basket for collecting produce allows for easy transport and prevents bruising or damage to the harvested plants.
Wheelbarrow – For larger harvests, a wheelbarrow can be used to transport heavier fruits and vegetables from the garden to the storage area.
Tarp – Placing a tarp under plants while harvesting can make clean up easier and prevent any dropped produce from getting dirty or damaged.
Garden Gloves – Protecting your hands while harvesting is important, especially when dealing with prickly plants or thorns.
Handheld Rake – This tool can help gather fallen fruits or vegetables that may have rolled away from the main plant.
Harvesting Apron – For smaller gardens or container gardens, a harvesting apron with multiple pockets can be a convenient way to carry small amounts of produce while keeping your hands free.
VIVOSUN 6.5
Linsen-outdoor Pruning Knife,Grafting Knife, Stainless Steel Garden Budding Knife, Folding Pocket Knife for Grafting Multi Cutting Tool, Weed Bushes Branches Mushroom Diggig Knife
4 Pcs Plastic Mesh Garden Harvest Basket Storage Mesh Basket with Wooden Handle Multi Functional Mesh Basket for Kitchen Cabinet Picnic Fruit Vegetable Gathering Organizer (Black, Large)
Goplus Dual Wheel Wheelbarrow, Heavy Duty Garden Cart, 330 lbs Capacity Utility Cart with Two 13 inches Pneumatic Tires for Outdoor Lawn Yard Farm Ranch
Osznmmg Gardening Apron with Pockets,Gardening Apron for Harvesting Gardening Weeding,Home Cleaning,Waterproof and Adjustable,for Mother's Day Gift
Having the right tools can make gardening a much easier and more enjoyable experience. From pruning to harvesting, having a variety of tools at your disposal allows for efficient and successful garden maintenance. So whether you're tending to a small herb garden or harvesting from a large vegetable plot, ensure these essential tools are on hand to make your gardening tasks run smoothly.
More Gardening Resources: