If you are looking for an easy way to declutter holiday decorations, then you have come to the right place. I don't know about you, but I just love to decorate for the holidays. Adding some fun and quirkiness around a (sometimes) stale home is always something I look forward to.
The problem is that I keep finding more and more things to add to my decoration collection that I am now at a point where I have too much stuff and not enough house.
Each year I say I am going to sort through all of my totes and boxes of things that are now multiplying like rabbits, but I never seem to do it.
The problem is, I don't think I could part with what I have.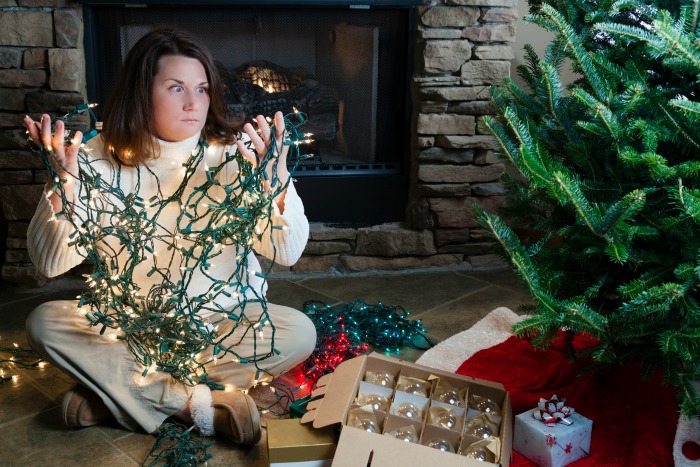 Most of the things I decorate with have special meaning or remind me of a pleasant time. To donate it would be heartbreaking, so instead, I just close the box back up and hide it in my attic.
And because of that, I am now drowning in totes, boxes, and bags crammed full of random decorations from the last 30+ years.
Tackling a project like decluttering holiday decorations can be so daunting that it never ever gets done. Talk about emotional attachment, this one scores right up there with baby clothes and high school yearbooks.
I know I need to find a way to remove the excess so I can keep the pieces I love the most. By keeping my collection reasonable I will be able to enjoy all that I have instead of freaking out by how MUCH I have.
To be honest this is a problem quite a few folks have and is actually something I get asked about often.
Are you new to decluttering and have no idea where or even how to start? Read my post DECLUTTER TIPS FOR BEGINNERS – HOW TO GET STARTED and get super simple actionable steps you can do today to get started!
How do I declutter holiday decorations? 
Most of us tend to forget that we have too many things until the holiday is here and we are digging through all of our stash just to find that one box that holds our favorites.
So, I decided to tackle this issue head-on.
You see, I am one of those people myself.
A decoration hoarder.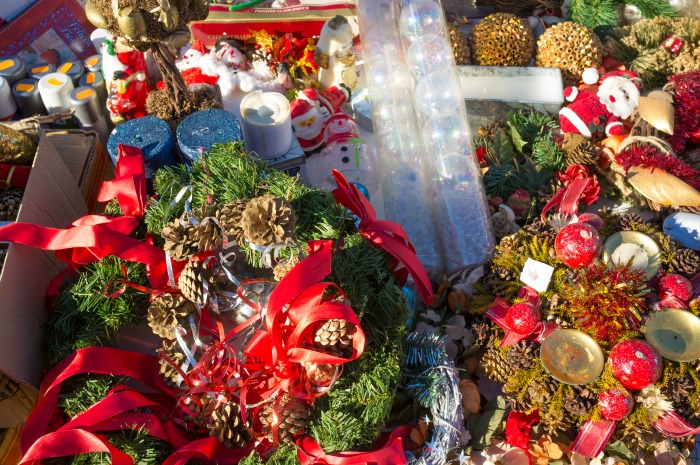 When a holiday rolls around I am usually so excited to decorate my house that I just grab what I want and put the rest back. After all, I spent good money on those pieces there is no way I am going to toss them all. And just because I don't use them as often as I once did does NOT mean I don't love them anymore.
And there is the crux of all decluttering issues.
How do we remove the clutter without removing things we truly and absolutely love?
Those things that we are emotionally attached to that we believe without a doubt we must own forever or we will not be able to breathe?
When you feel emotionally attached to some of your things it can spill out over to ALL of your things. And this, if not dealt with, can turn a clutter issue into a full-blown hoarding problem.
So let's look at decluttering our holiday decorations as a trial run on dealing with the emotions that are strangely attached to our things.
Dealing with a project like decluttering our holiday decorations can be a pretty daunting so much so that we stop ourselves with worry to the point that we never even open the first box.
Concerns like:
When am I supposed to tackle this huge project of sorting through my holiday decorations?
Who HAS that kind of time?
Who wants to spend that kind of time working on something that is going to take HOURS and bring up memories that will require a bottle of wine to deal with?
After all, the rest of the house needs attention more than the attic does, right?
Well, not really.
Attics (or any storage area) can get out of control if attention is not paid. No, it's not a favorite area to focus on but it is necessary.
The trick with any large project like this is to find a way to break it down into small easy to implement steps. That way we can tackle our decorations without taking a full week (or a full month) to get it all done.
The Easy Way To Declutter Holiday Decorations
As I said before, one of the hardest things for me to declutter is holiday decorations. Even though my attic is no longer the junk haven that it once was, I still have totes upon totes crammed full of things for every single holiday known to man.
And if you are still here reading this, then you must be just like me.
This year I have decided I am going to declutter the decorations once and for all.
All 200+ boxes of them. 
(It that doesn't make your heart beat faster, then nothing will.)
Here is the plan of attack…..
As each holiday comes around, we are going to declutter ONLY that particular holiday. This will not only break this project down but will keep our full attention on the holiday at hand. 
So, for us the next holiday is actually not a holiday at all, but rather a season and one I LOVE to decorate for.
FALL
I have more sunflowers and pumpkins than I am willing to admit to and definitely more than I need. And nothing says fall more than a bouquet of sunflowers and few (hundred) orange pumpkins, right? 
But I digress….let's get back to the box at hand. 🙂
Now, before we dive in…let's break this chore down into a super simple list that you can follow too.
Decluttering Holiday Decorations Step by Step
Step #1 . Set up a sorting area where you have room to spread out a bit. I like to use the kitchen so I can utilize the table and counters for super easy sorting. Set up 4-5 large boxes on your kitchen table. This will be our sorting area. Label one box TOSS, one box DONATE, one box FAMILY.
Step #2 . Pull out all the totes for the current holiday or season. Yep, every single one of them or at least the ones you can find (and reach). Take them all and stack them up right there in your sorting area. 
Step #3 . Now don't panic about the amount you have to go through. Just keep your focus on one box/tote at a time. This is super important so you do not get overwhelmed and quit before you even begin.
Step #4 . As each item is removed decide whether to keep it, toss it (especially if it is broken or damaged beyond repair), donate or give to family or friends. 
Ninja Tip:  If you are keeping it, set it off to the side. Once we are all done decluttering you will be rewarded with decorating your home for the holiday! Trust me, this will be so much fun doing now that you know the best of the best decorations will be out for you to see and love. 
ROADBLOCK!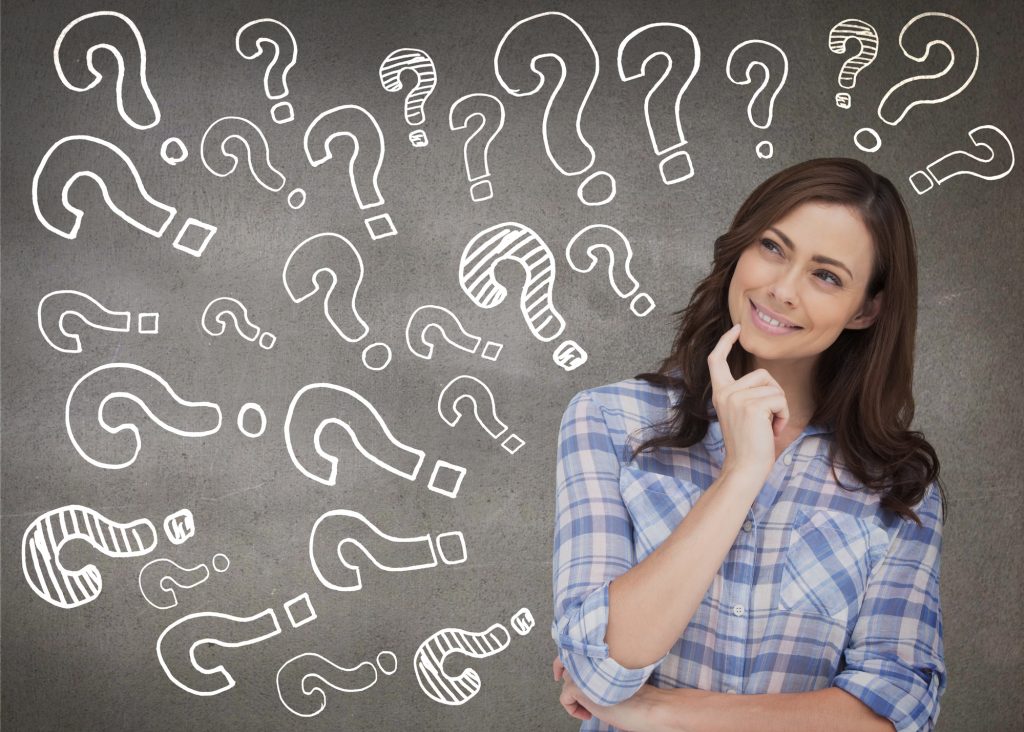 What if the holiday decorations you no longer use are just too dear to donate to strangers?
Luckily I have a few options for you.
Option #1:  If you have kids you can set up a personalized tote for each one of them. This is a great way to donate sentimental and handmade items to the child that made them so they can enjoy those treasures when they move into their own homes.
Not only will these decorations bring joy but will help them add a little holiday cheer without breaking the bank buying it all from scratch. My oldest son just moved into his new home last year and when I gave him a tree and box of "his" ornaments, he was so excited he actually hugged me for it. 🙂
Having a decoration tote just for them is something your kids will love too.
Ninja Tip:If you are giving sentimental decorations to your kids, attach a label to family heirlooms or handmade items explaining why they are special and what year they are from. This is a sweet little touch that the recipient will truly appreciate.
Option #2:  No kids? Then why not give them to a young family in your church or new young neighbors that just moved in. Share your joy of the holidays with someone just starting out.
Trust me they will love you for it. 
Looking for after holiday decluttering tips? Check out 4 TIPS FOR DECLUTTERING THE PLAYROOM BEFORE THE HOLIDAYS
Step #5 . Once you have emptied out your bags, boxes, and totes it is time to get yourself some durable containers. Purchase color-coded storage bins to make finding your decorations next year a breeze.
Please know this post may contain affiliate links. If you purchase with my link I may receive compensation. Thank you so much for your support. READ MORE
I have bright orange totes like THESE and I just love them. Walmart or Target usually have these totes on sale cheap during each holiday so save some money and purchase them when you need them. 🙂
Fall – orange
Halloween – black
Thanksgiving – brown
Christmas – red
Hanukkah – blue
Valentine's Day – red
St Patrick's Day – green
Easter – pink
The 4th of July or any remembrance day – dark blue
Step #6 . When decorating a home for the holidays, sometimes it is hard to remember what you did the year before. Take a picture of displays you love and tape the photo to the outside of the tote that holds those specific decorations.
This is one of my favorite decoration organizing tip and a great way to make decorating easier for next year.
Step #7 . Finally, set up a storage area that will organize your decorations once and for all. Either in your attic, basement, or a spare bedroom. If you have a tone of totes then you may want to invest in a system. They have shelving systems like these that you can buy or make that will hold totes easier.
If that is just too much to do right now, you can adopt my ninja cheap system and just stack them in the order you need them. The colors are key to this working efficiently and will help you get in and grab the ones you need quickly and easily. 
The colors really help but to be sure you will want to label everything as well.
Breaking large decluttering tasks down into easy to implement steps is the key to not getting overwhelmed. By keeping your focus just on the step you are working on you will accomplish more than you ever dreamed of. The biggest stumbling block in decluttering is the fear the size of a project brings.
Break it down, list out your steps, take your time, and focus on one step at a time and you will begin to dig out of the mess.
Now, before I leave you how about a few bonus organizing tips for the decorations that made it into the keep pile? These are my super cheap, no cost red-neck organizing tips that will have you rolling your eyes but excited to try them out as well!
Bonus Tip #1 . Store holiday lights each in their own plastic bag. I am always looking for ways to reuse those awful bags and this one works out great. By keeping just one strand of lights in each bag and using the handles to tie it up tight, you will get legendary light tangles to a minimum.
Bonus Tip #2 . Keep tree ornaments in ziplock bags. This little tip will not only keep more tangles from happening, but it will reduce ornament hook injuries. Or does that just happen to me?
Bonus Tip #3 . If you are an artificial tree lover, then rather than "un-decorate" your tree each year, instead purchase a Christmas tree storage bag like this one and keep everything intact. This might be close to a Ninja tip as far as I am concerned and a great way to save time, space, and even prevent damaging those precious tree trimmings.
Bonus Tip #4 . I know I mentioned it above, but I do believe it bears repeating. If you have a display that you love, snap a picture of it and tape it to the outside of the tote. Inside store, all the decorations needed to set up that display. This is a great tip for those that love to set up Christmas villages.
Bonus Tip #5 . Another wonderful use for all of those plastic grocery bags is damage control. Use a few crumpled up bags to give a cushion around your fragile pieces. I have done this for years and I prefer it to newspaper. And it works just as well if not better!
Bonus Tip #6 . If you get inspired by someone else's decorations or just want to add a few new pieces the following year, make a wish list and tuck it inside of your calendar or in your errand basket. Next summer when you are out hitting the yard sales take your list along and look for inexpensive alternatives. No luck? Keep that same list and take it with you on Black Friday. You can score some amazing deals that day and having your list along will ensure you get exactly what you need.
Finding an easy way to declutter holiday decorations is a helpful trick to have in your arsenal of decluttering tools. 
You can find this post and others over at my favorite blog hop!!