Dinnertime can be stressful even in the smallest families. Without a plan, unorganized ingredients, and having more tools than you need, preparing meals may be an impossible task. When you simplify your kitchen you remove the chaos and make room for streamlining what you have and how you do things.
Living a simple life is the backbone to a peaceful day as well as a stress free evening and it all starts in the heart of the home, the kitchen. Let's map out a plan that will take you from cluttered to loving this important room again.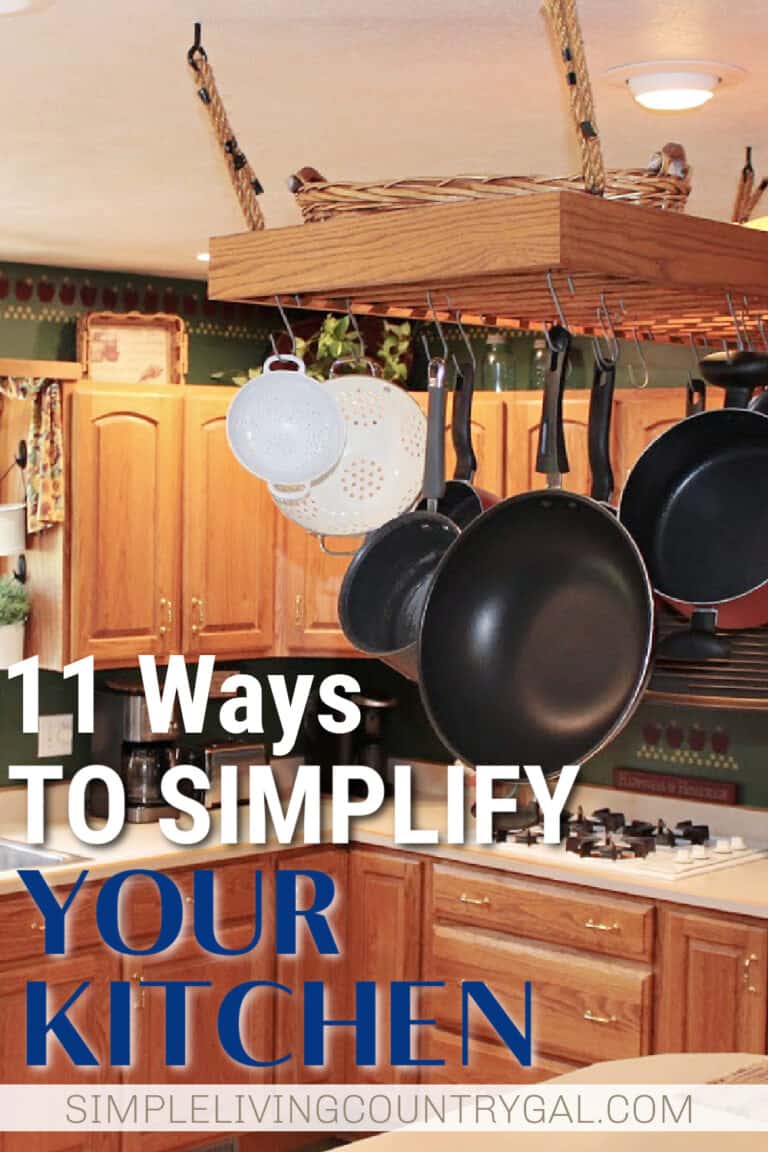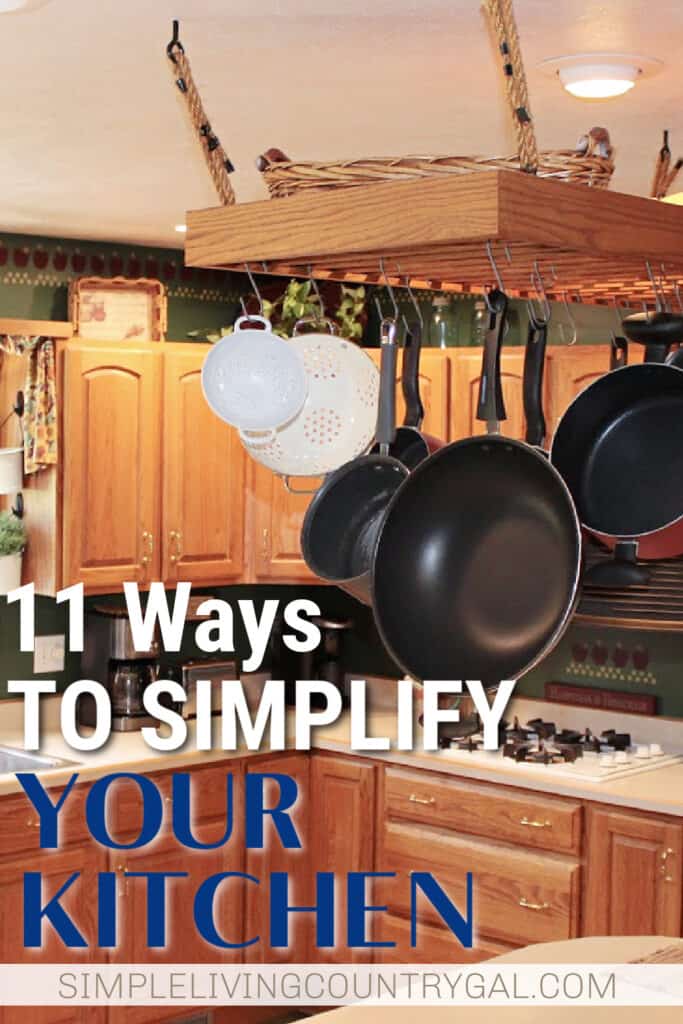 Wouldn't it be great to snap your fingers and transform your kitchen from a hectic, clutter-filled space to a serene, streamlined hub of your home? Maybe magic isn't the answer but we do have some magic tips that you can start using right away. Practical steps and strategies that will help you to remove the unnecessary, making cooking and baking a more enjoyable, stress-free daily task. As you simplify your kitchen, you'll discover how an organized space can set the tone for a calmer, more relaxed day-to-day life.
What is a simplified kitchen?
A simplified kitchen is one that has been intentionally decluttered and organized to make meal preparation and cooking easier. Take a restaurant for example. Every item has a specific home and every area has a designated task where it is done. If a busy restaurant kitchen can be organized so can yours and It involves removing unnecessary items, streamlining tools and ingredients, and creating a functional space that promotes efficiency and ease.
A simplified kitchen can also have a positive impact on the other rooms in your home motivating you to carry that simplistic approach to each area.
How to Simplify Your Kitchen
Let's tackle some of the common areas in a kitchen and look at ways to streamline each one. Keep in mind less is more with this project. Less stuff means more room to cook and that is, after all, the goal of our focus today.
#1. Food Storage Containers
Many times the containers we have for leftovers far outnumber the amount we actually need. Gather up all the containers in your kitchen and start by tossing any that are damaged or stained. Next choose the best from what you have left and ensure you have a lid that fits each securely. Put the food containers you are keeping in a large basket making it easier to find what you need efficiently. Don't forget to donate whatever you are not keeping.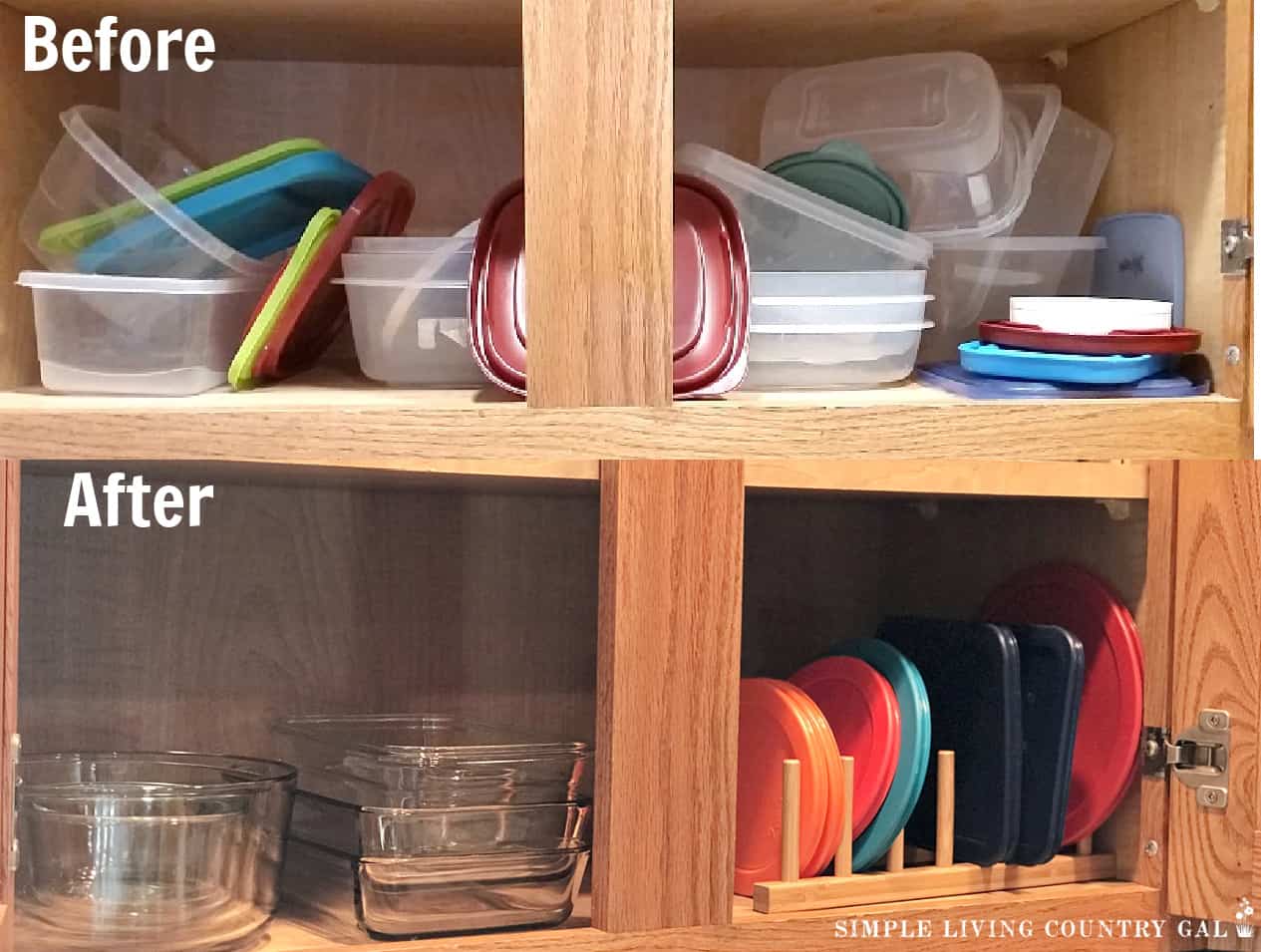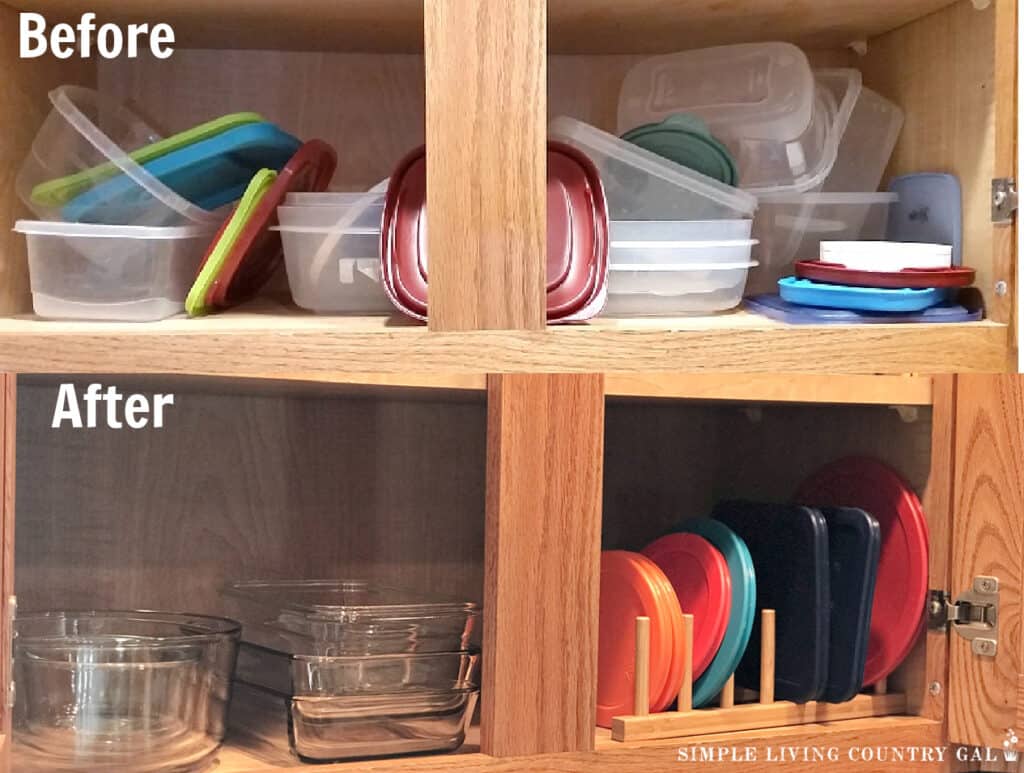 #2. Dishes, Glasses, and Cups
Take all of your glasses and dishes to an open area so it is easier to sort through. Toss any that are chipped or cracked, keeping the best and an amount that is reasonable for daily use. If you routinely entertain you can keep extra dishes and glasses in your pantry so you can get to them easily.
#3. Small Appliances
Evaluate your small appliances and consider which ones you actually use on a regular basis. If there are any that have been gathering dust, it may be time to donate or sell them. Keep out on your counter what you use daily and store in a cabinet or pantry the things you use weekly. This will free up much needed space on your counters for cooking and meal prep.
#4. Cooking Tools
Go through your utensil drawer and remove any tools that you rarely use. Keep only the essentials, like a spatula, whisk, wooden spoon, and can opener. If you are short on drawer space you can use a pretty crock to hold your cooking tools near to where you use them.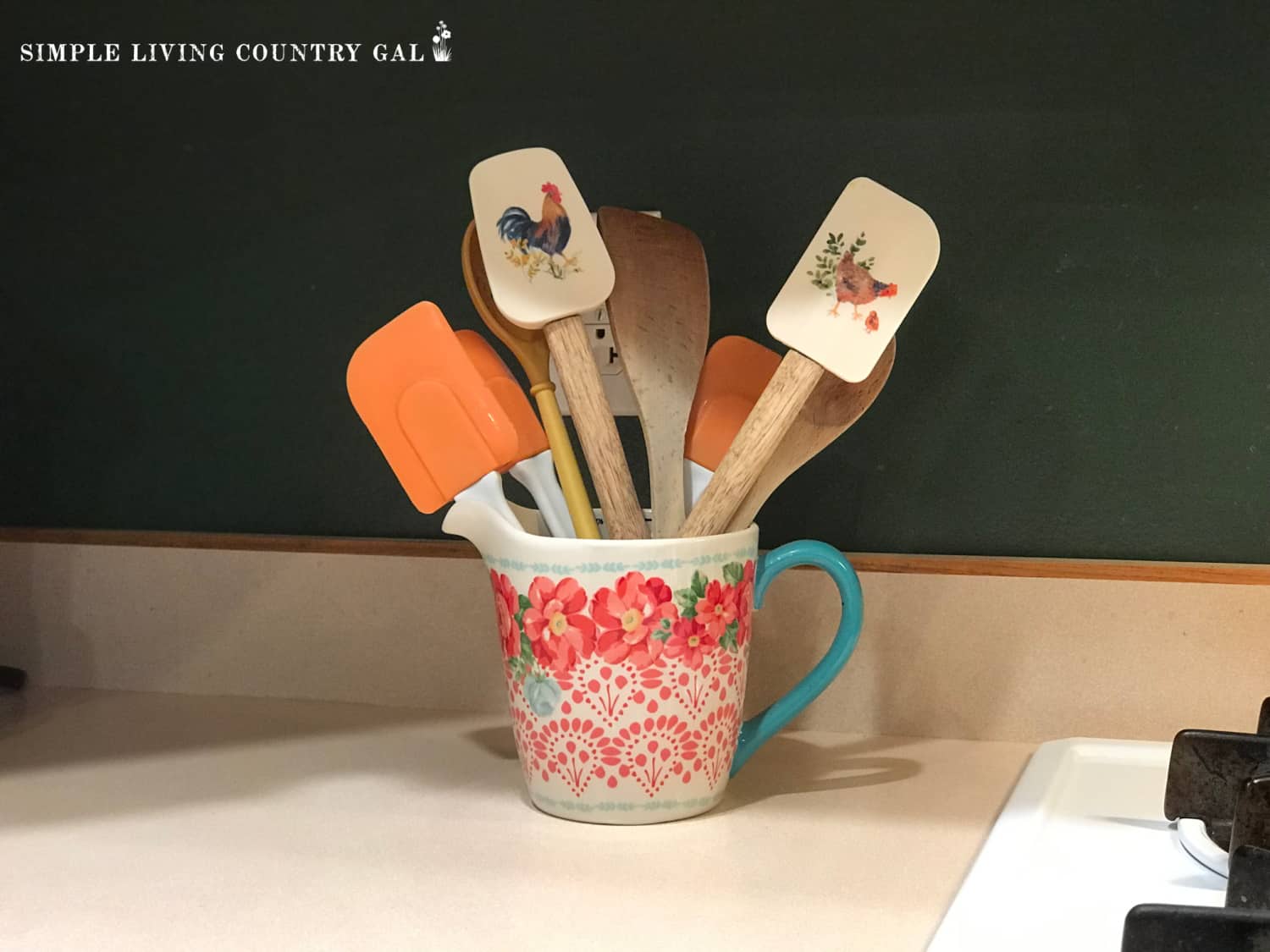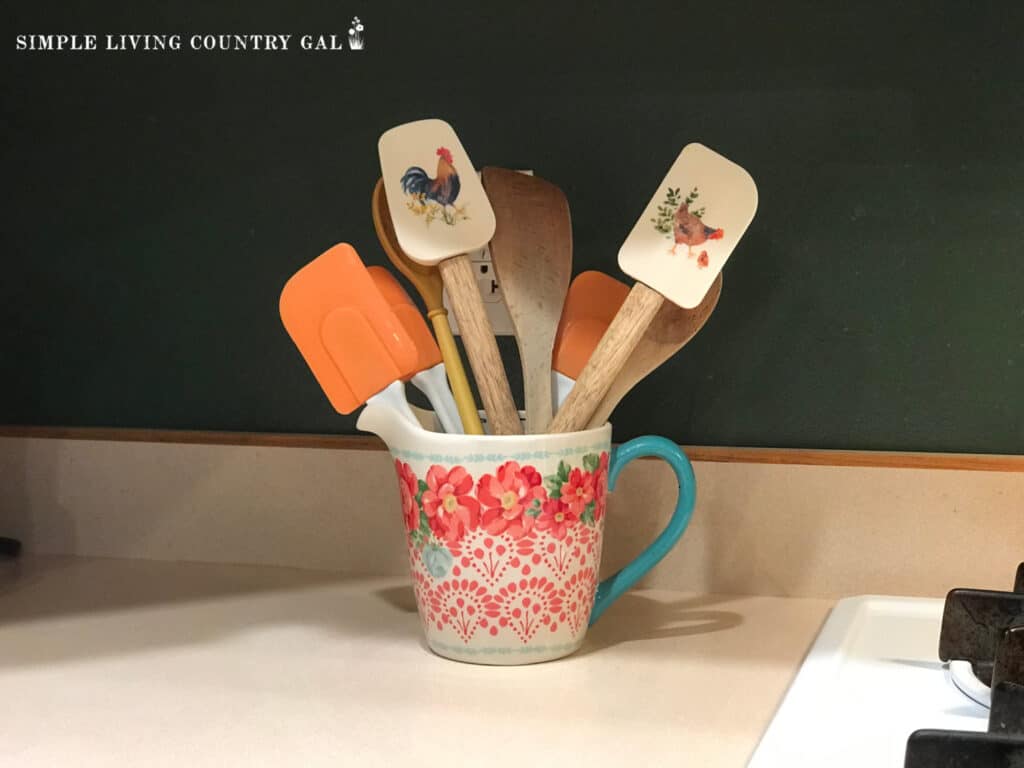 #5. Kitchen Gadgets
We all have those random gadgets that we thought would be useful, but end up taking up space in our drawers. Go through and declutter your kitchen gadgets, keeping only what you use regularly. This will make it easier to find what you need and save valuable drawer space. Ask family members if they want to go through your gadget collection to add to their own kitchens.
#6. Decorations
While it's nice to have decorative items in the kitchen, too many can make your space feel cluttered and overwhelming. Reevaluate what you have on your walls, counters, and on top of your cabinets. By only have a few things out you will transform the kitchen into a more visually pleasing space.
Almost Amish: One Woman's Quest for a Slower, Simpler, More Sustainable Life
The Amish Cook's Family Favorite Recipes by Lovina Eicher (2013-01-01)
Amish Baking: Traditional Recipes for Bread, Cookies, Cakes, and Pies
The Encyclopedia of Country Living, 50th Anniversary Edition: The Original Manual for Living off the Land & Doing It Yourself
#7. Bakeware
Take stock of your baking pans and dishes and keep only what you regularly use or need for special occasions. Consider investing in multi-functional bakeware to save space. You can also store items like measuring cups and spoons inside larger baking dishes to free up drawer space.
#8. Pots and Pans
Go through your pots and pans and keep only what you use on a regular basis. If you have any duplicates or rarely used items, consider selling or donating them. If you are short on storage space, use a hanging pot rack to keep things out where you can get to them easily.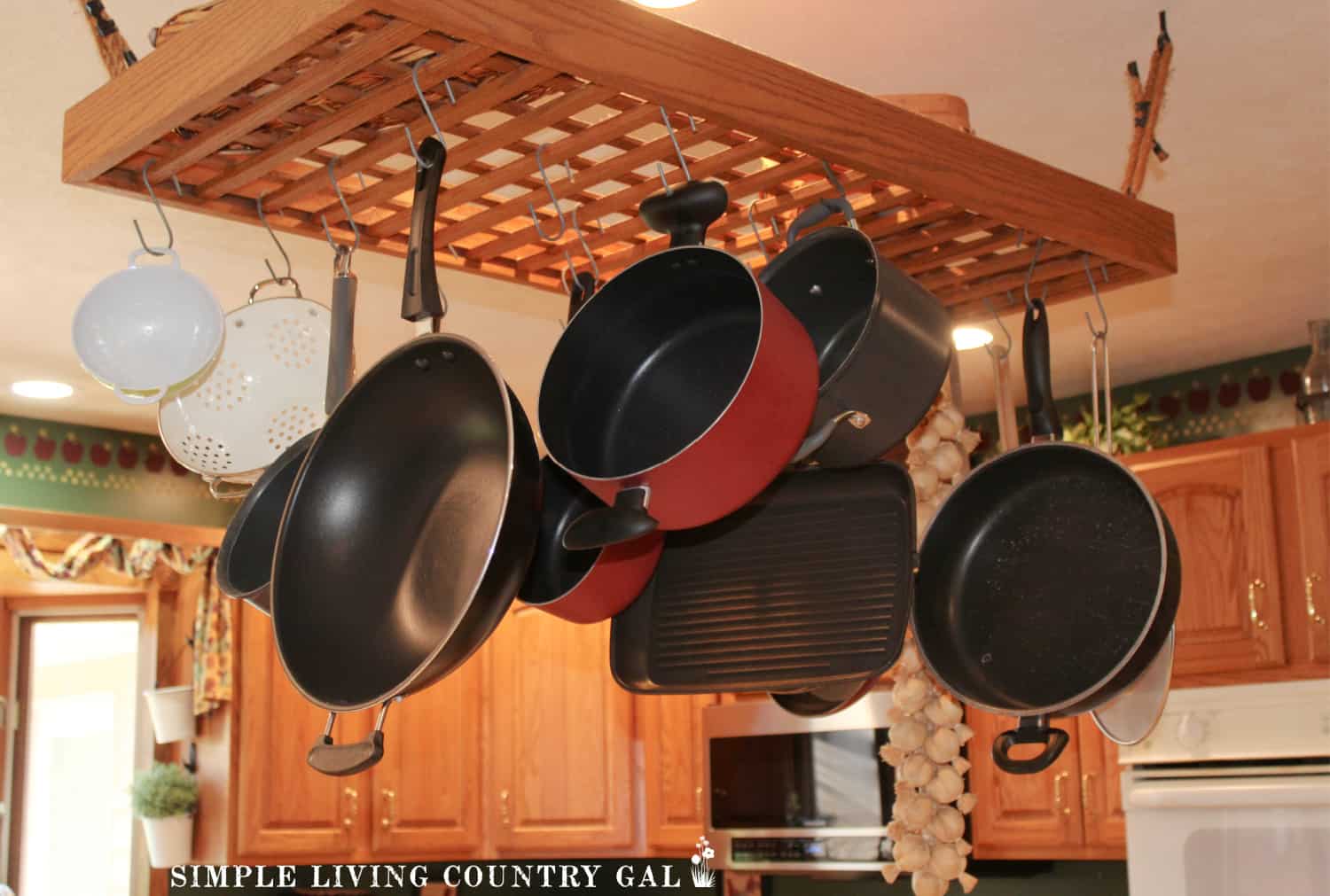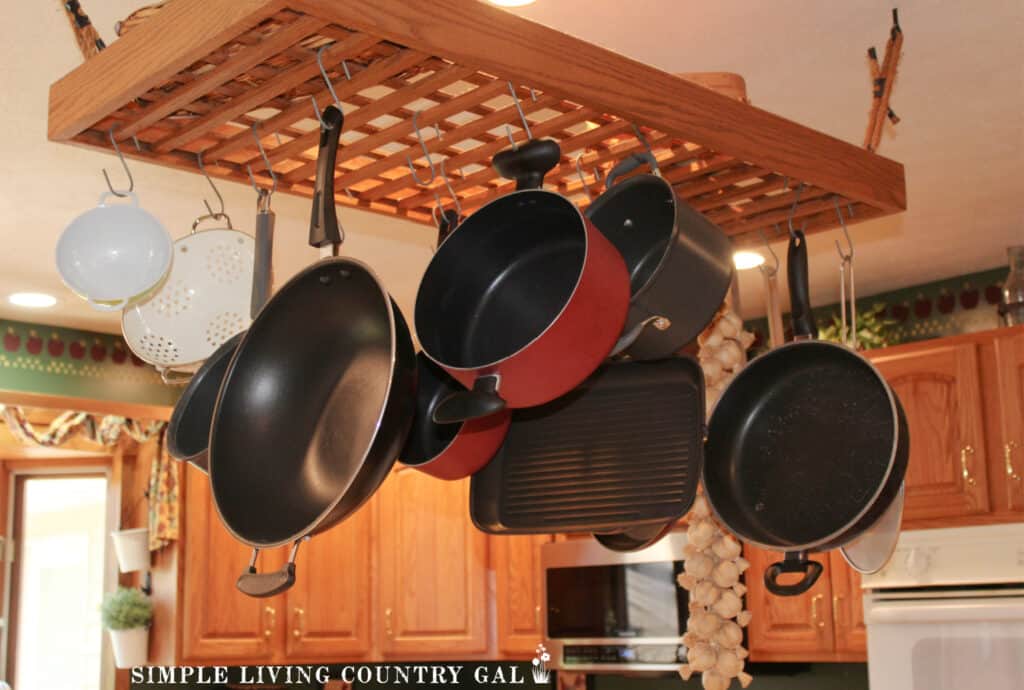 #9. Declutter Counters
In a kitchen, counters are the most important area because this is where you prep your meals, preserve garden harvests, and back breads and desserts. Keep only the essentials on the counters that you use in the area where you use them. This approach will really help to streamline your entire kitchen.
#10. Utilize Vertical Space
Make the most of your kitchen's vertical space by installing shelves or hanging racks for storage. This is a great way to keep items off countertops and create more room in cabinets and drawers.
#11. Keep Papers Out
If you have mail and other papers that end up on your kitchen counters, consider setting up a home hub to hold everything in one spot. You can use a wall in the kitchen, a cabinet, or even a few baskets on the end of the counter. Having a designated spot for mail, bills, even school papers will keep your kitchen neater.
#12. Keep things Tidy and Put Away
Once you have decluttered and organized your kitchen, make an effort to keep it that way. Develop a cleaning routine and put items back in their designated spaces after use. To help, use bins and basket to hold like items so you can toss and go. The easier your organizing setup is, the more likely you and your family will stick with it.
Simplifying and organizing your kitchen can transform it from a chaotic and cluttered space into a serene and efficient place to cook and spend time with your family. By decluttering, maximizing storage space, keeping the countertops clear, and developing a system that is easy to maintain, you can create a functional and pleasant environment that enhances your cooking experience and brings joy to your daily routine.
More simple Living Tips: