how to build a goat fence
If you need a guide on how to build a goat fence, this step-by-step will help. Building a goat fence is important in keeping your goats safe and secure. Whether you're looking for an affordable DIY option or something more sturdy, there are plenty of goat fence ideas to choose from when it comes to fencing in these curious creatures.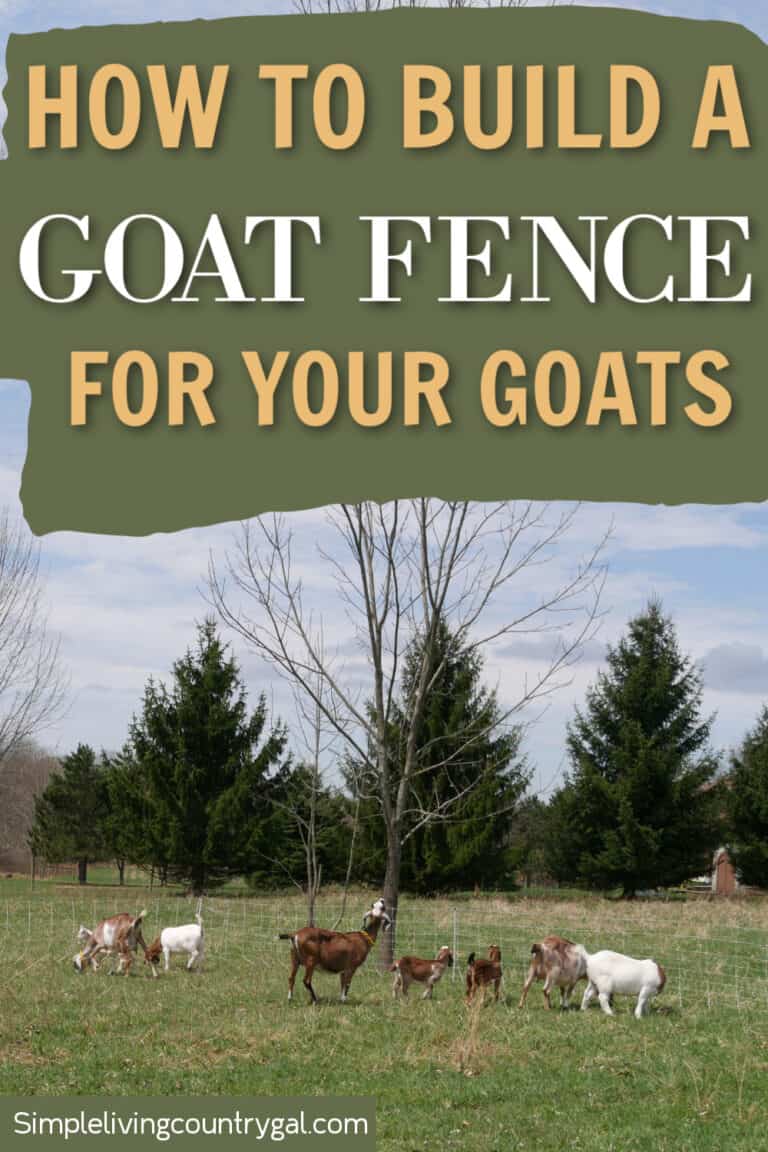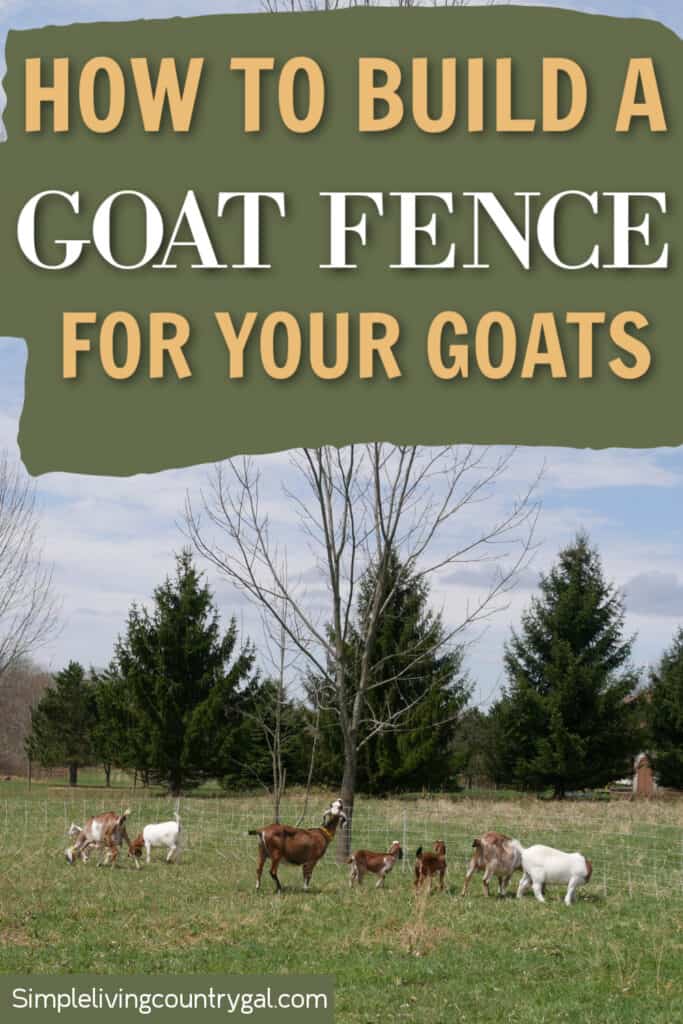 Knowing the different types of fences available and the supplies needed to build them will get you off to a good start. First, let's go over a few common questions regarding goats and keeping them contained.
Why do you need a fence for your goats?
Goats have an inquisitive, curious nature and tend to wander off if they're not kept in a secure fence. A well-built goat fence can help keep your goats from wandering onto roads, exploring your neighbor's flower beds, or trampling your backyard garden.
It can also prevent predators from entering the area, providing a safe space for your goats to graze and play.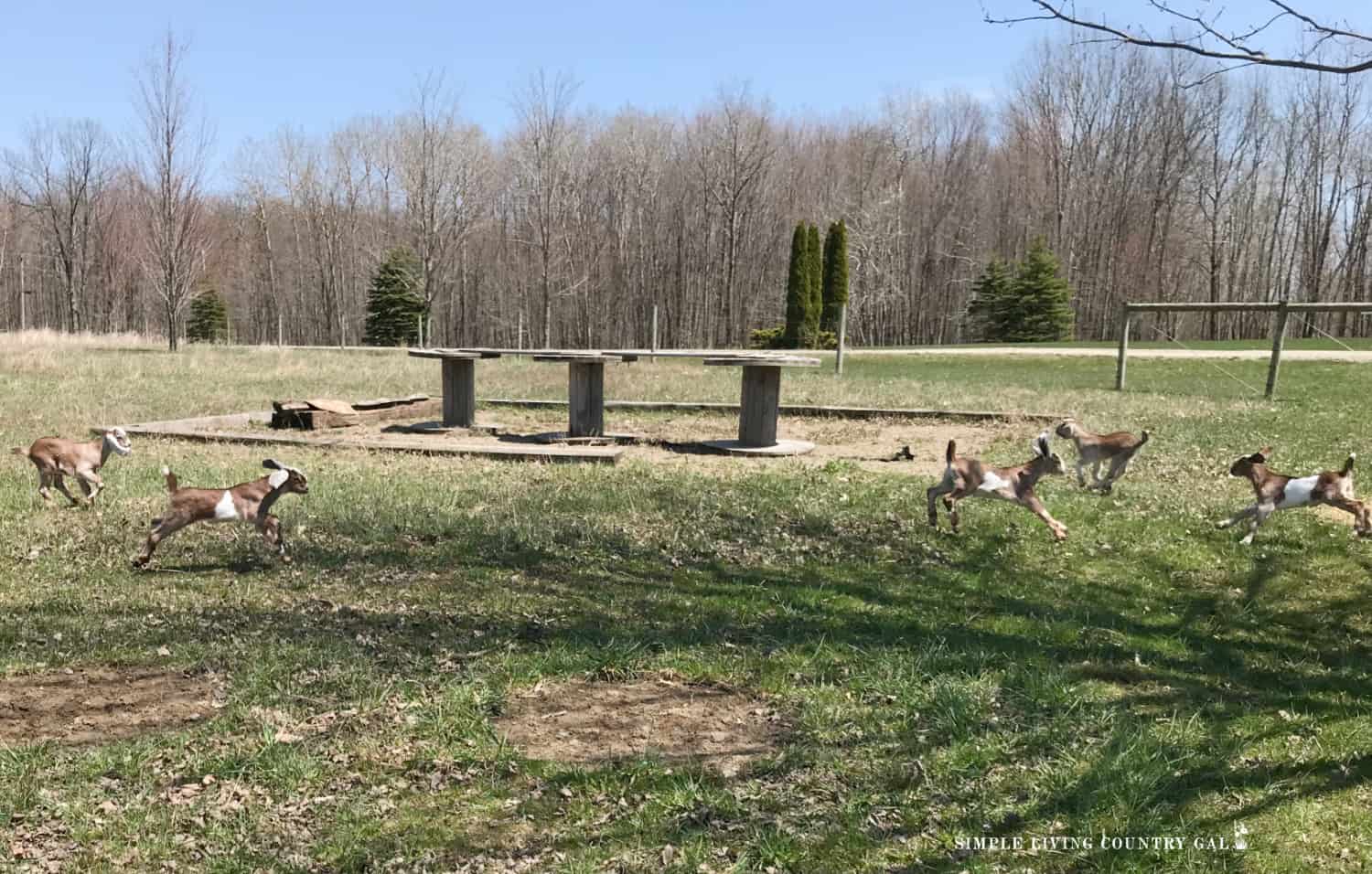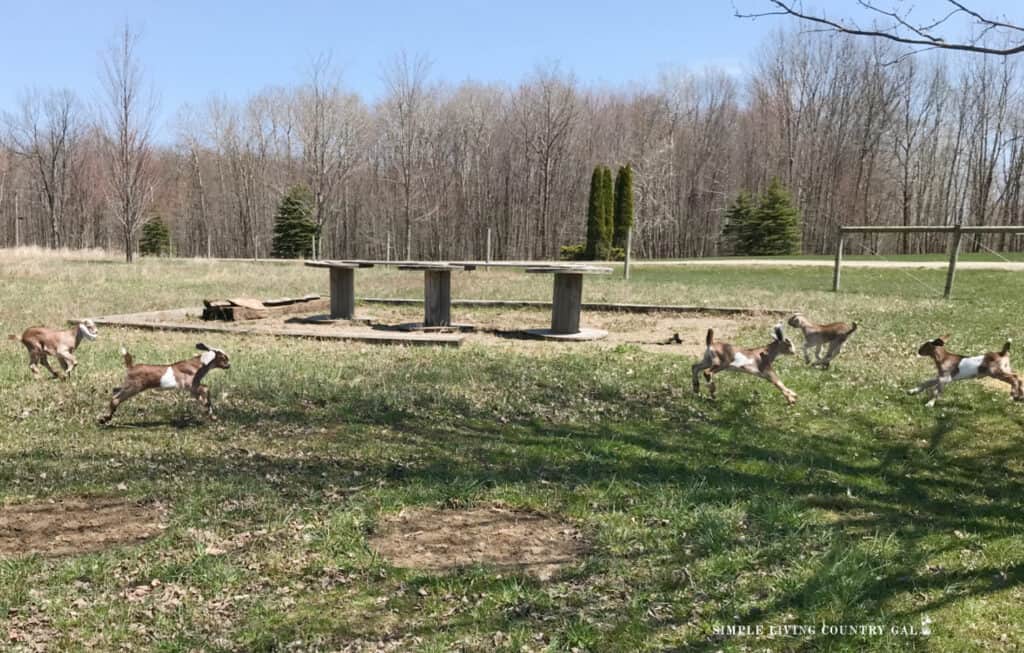 What is the easiest DIY fence to build for goats?
The easiest DIY fence for goats is metal fence panels. This type of fencing is quick to put up, easy to move, and will stand up well to the wear and tear of a curious goat.
What is the cheapest fence to build for goats?
A more affordable option would be wooden pallets. These are also easy to set up and can be found for a fraction of the cost of metal panels or even for free. However, this option will require more work to build, along with additional fence posts to secure it in place.
Will goats dig under a fence?
Goats are notorious for trying to find a way out of an enclosed area either by jumping or by squeezing through small openings. Knowing this before you build your fence will help you to be more aware of each weak area. Adding an additional stake or putting an extra layer where you feel they might get through can save you loads of headaches later.
Supplies Needed to Build a Goat Fence
Building a goat fence requires several tools and various supplies.
Fence Tools:
Fence Materials
Steel Metal Livestock Panels
Fence stakes or wooden posts
Gate
Step-by-Step Guide to Building a Goat Fence
Step #1. Start by deciding what area you will fence in for your goats. A good rule of thumb is to have 1 acre for every 3-5 goats. This will vary depending on the goat breed and how much they can graze daily.
For example, a large breed such as a Nubian goat, will need more space than a Nigerian Dwarf.
More Goat Breed Resources:
Step #2. Next, select your fencing material. You can use metal fence panels, regular wire mesh fencing, or wood pallets for the fence. For support, you can use wood posts or metal stakes.
Step #3. Measure the area you plan to fence in and purchase enough supplies accordingly. You will want to have a post for every 6-8 feet of fencing.
Step #4. Set the posts into holes that are about 2-3 feet deep, making sure each post is securely in place. For a sturdier post, add concrete around the base propping the post until it is solid and dry.
SLCG Pro Tip: Goats love to stand on things, especially fences. To help keep your fence secure, put the posts or stakes to the outside, giving extra support.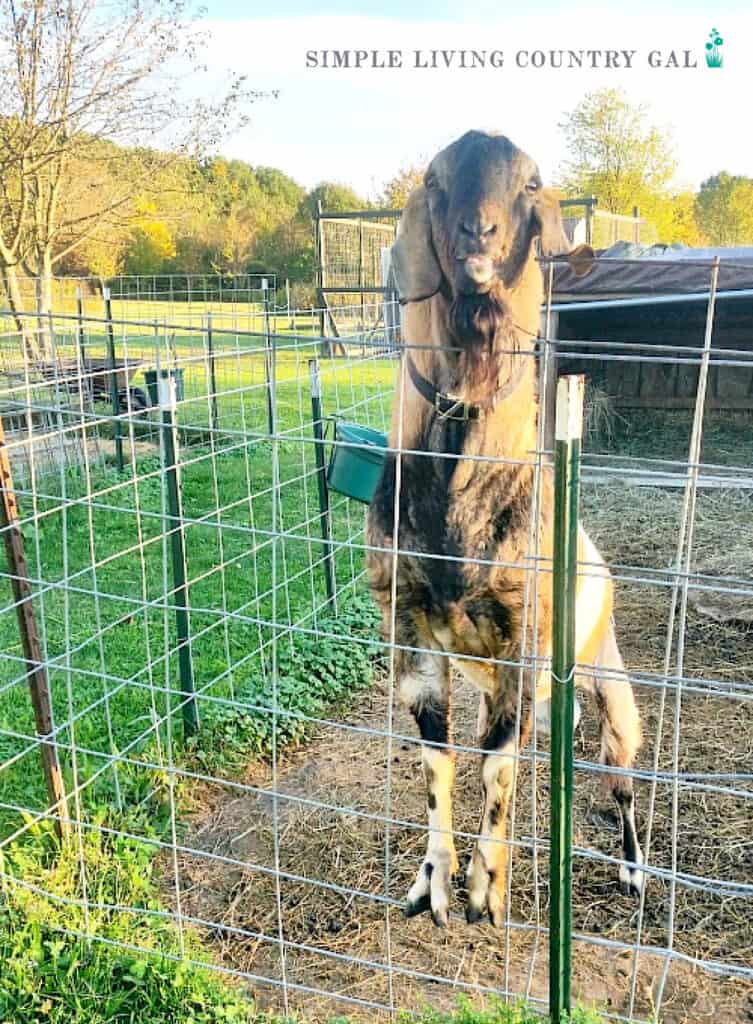 Step #5. Attach the fencing material to each support. If you use wood posts, fence staples work well to secure things. If you use metal stakes, wire ties, or heavy-duty zip ties work great. Ensure they are secure and will hold up to the weather and the wear and tear of your goats.
SLCG Pro Tip: If you are using pallets to build your goat fence, you can either remove the planks and stack them vertically or keep the pallets as is and drive stakes through the middle to secure them in place.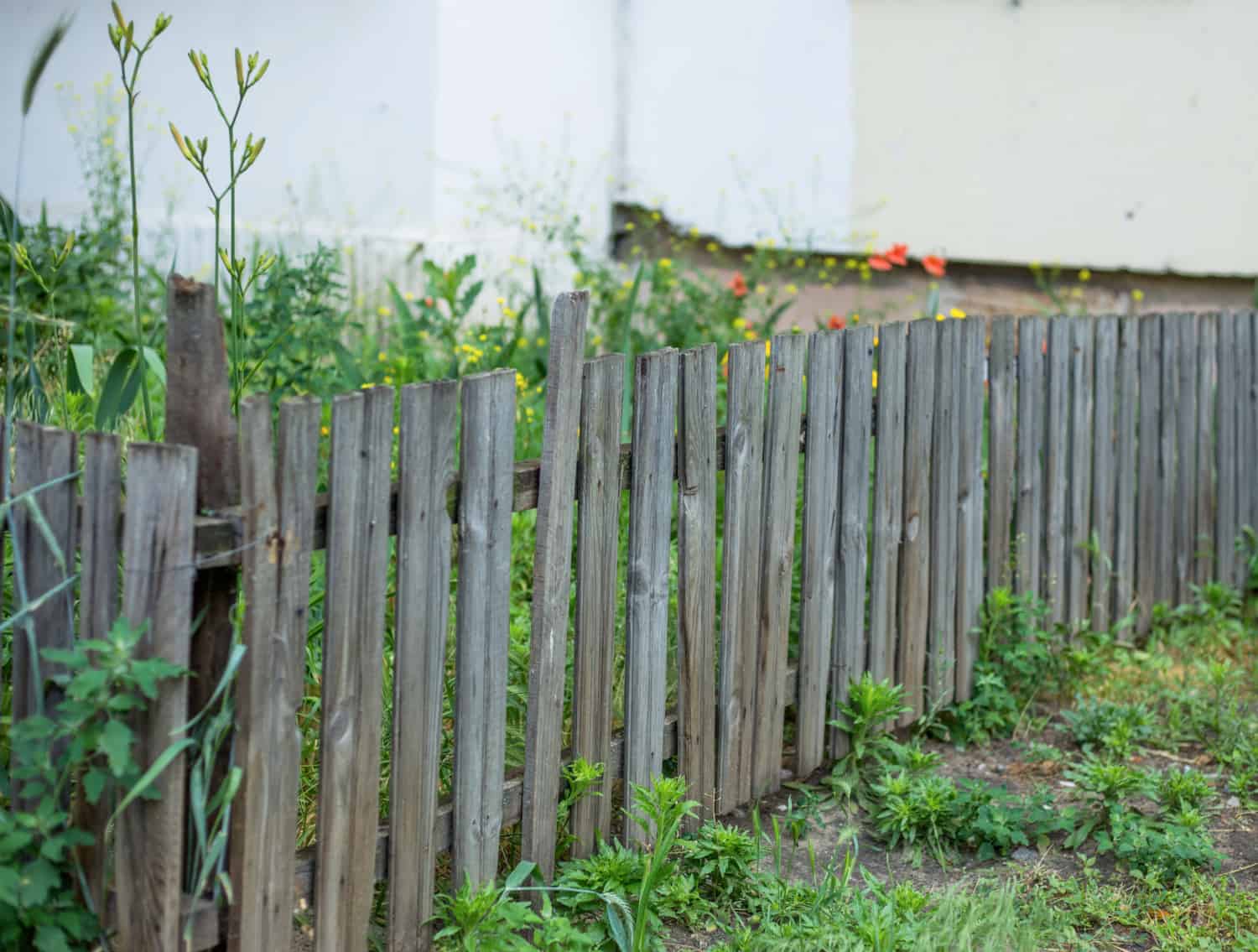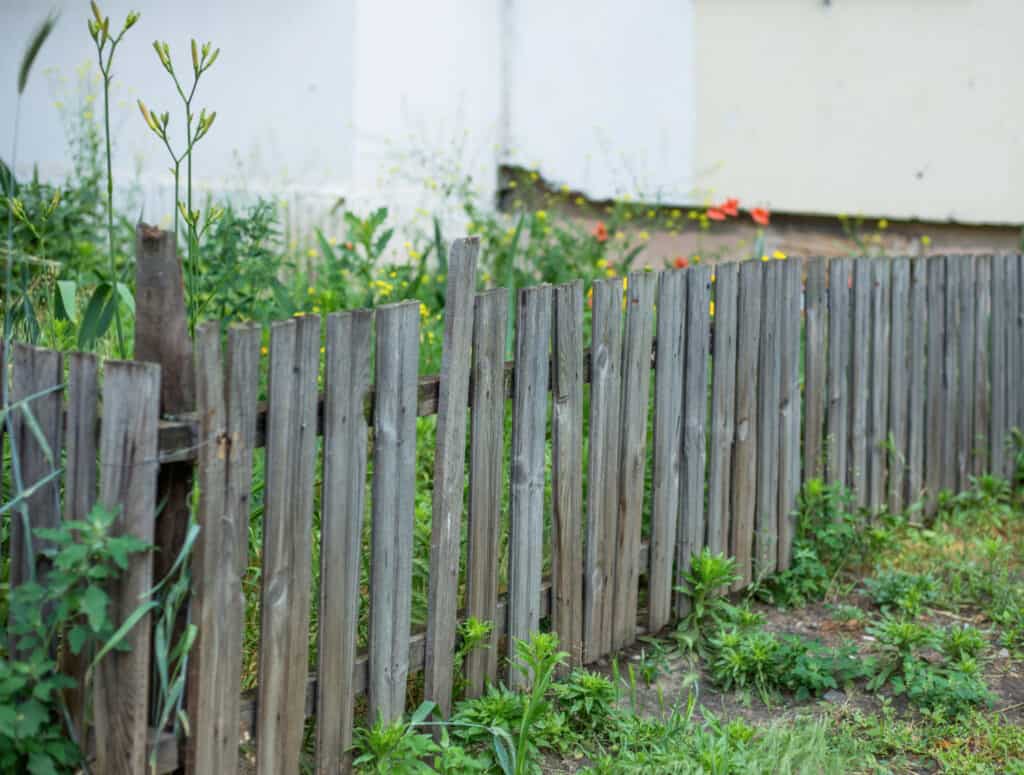 Step #6. Test your fence by having someone walk along it to see if any spots need adjusting or reinforcing. Securely patch up any holes; you might be surprised at how a large goat can fit through the smallest openings.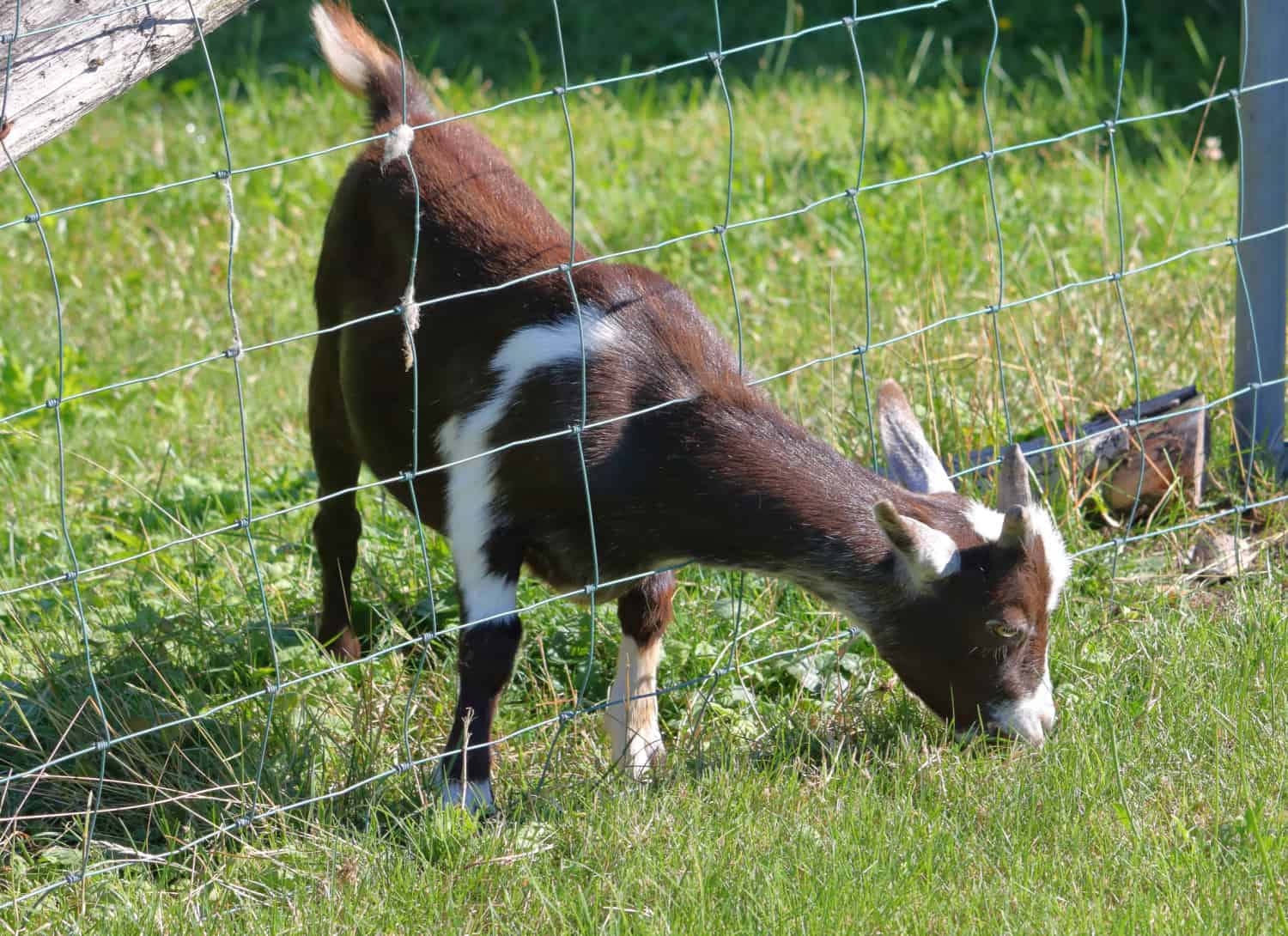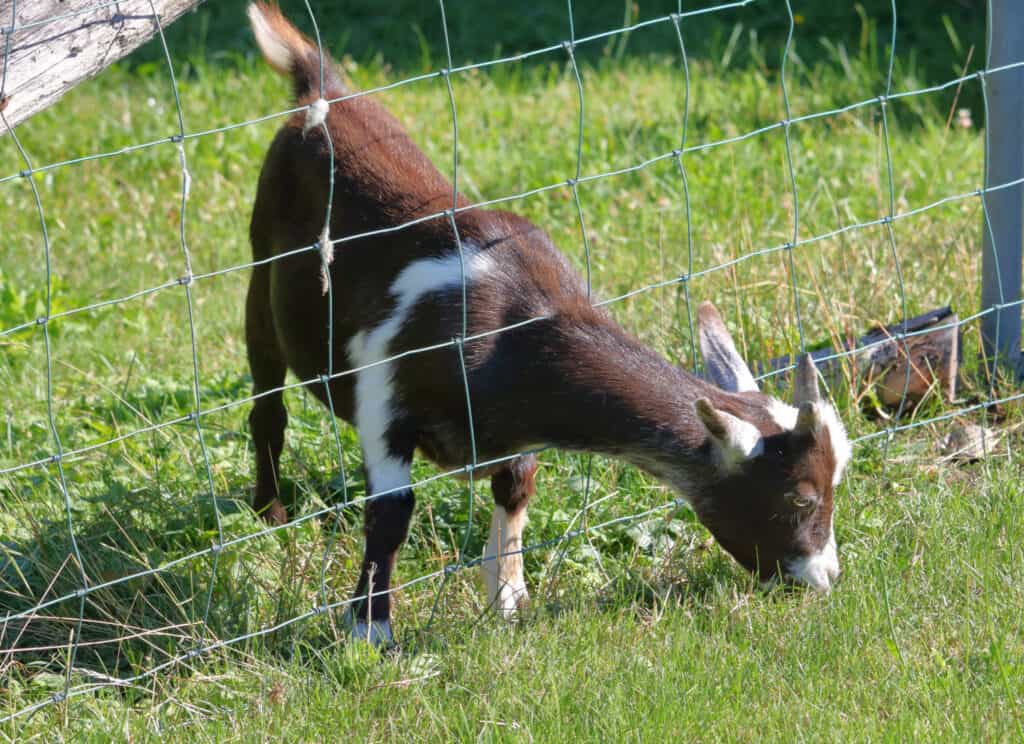 Step #7. Let your goats out to graze. You may want to keep an eye on them for the first few days to see if there are any areas they can get out of.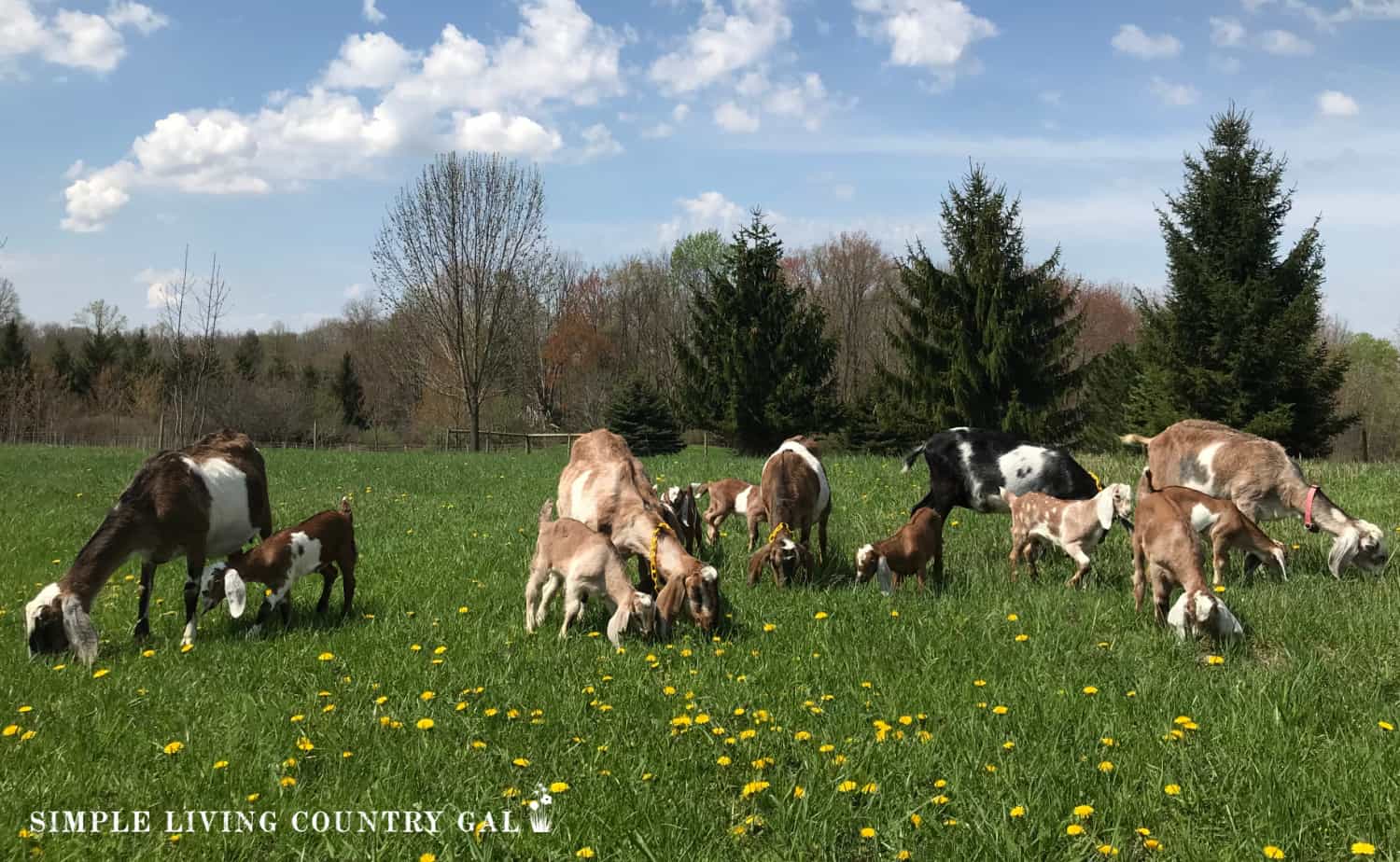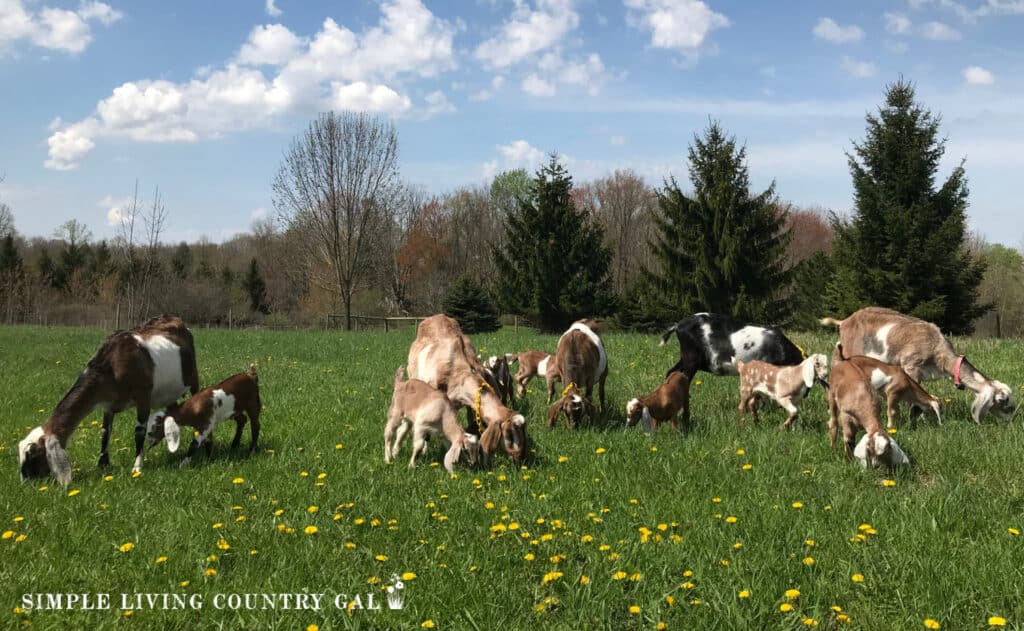 With the right supplies, building your own goat fence is not as daunting as it may seem. By following these steps on how to build a goat fence and taking the time to ensure everything is secure, you can be sure that your goats will be safe and sound in their new fencing area.
More Goat Fence Resources: