Clipping wings on chickens
If you want to help keep your chickens safe throughout the day, then this guide on clipping wings on chickens will help. When raising chickens safely, protecting them from predators is at the top of the list, and this tip will keep them in the areas you have set up so they are protected from attacks.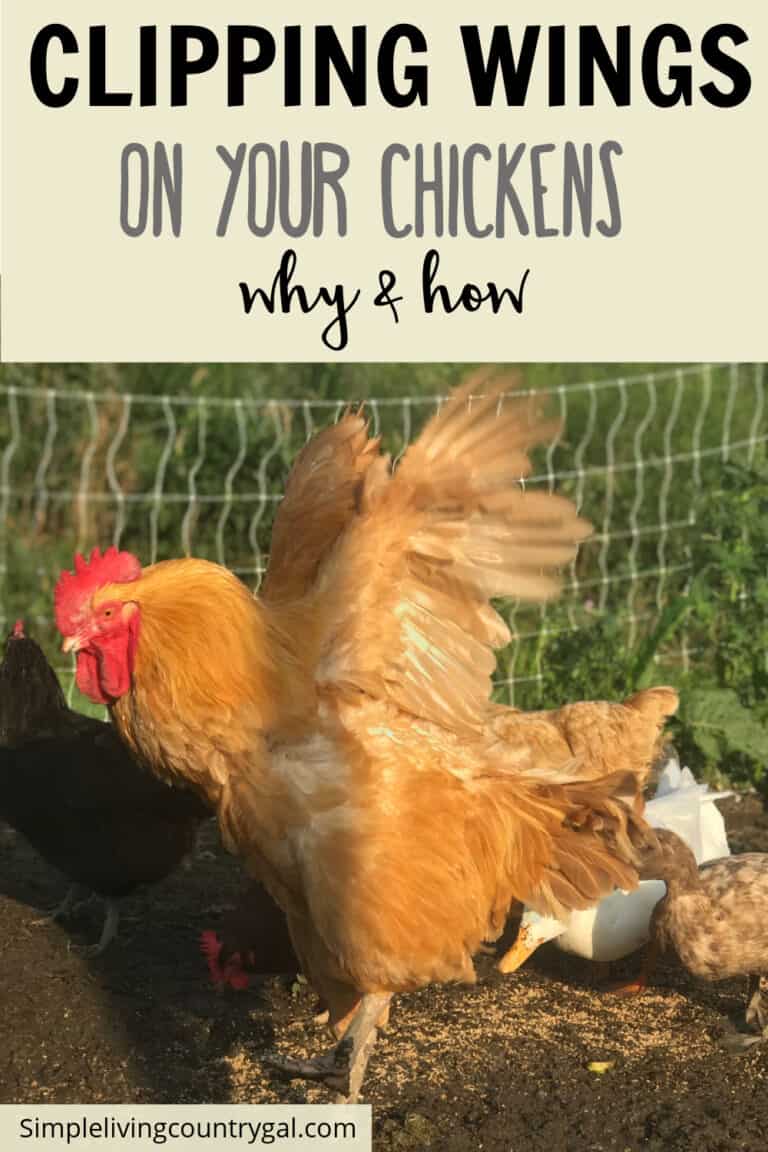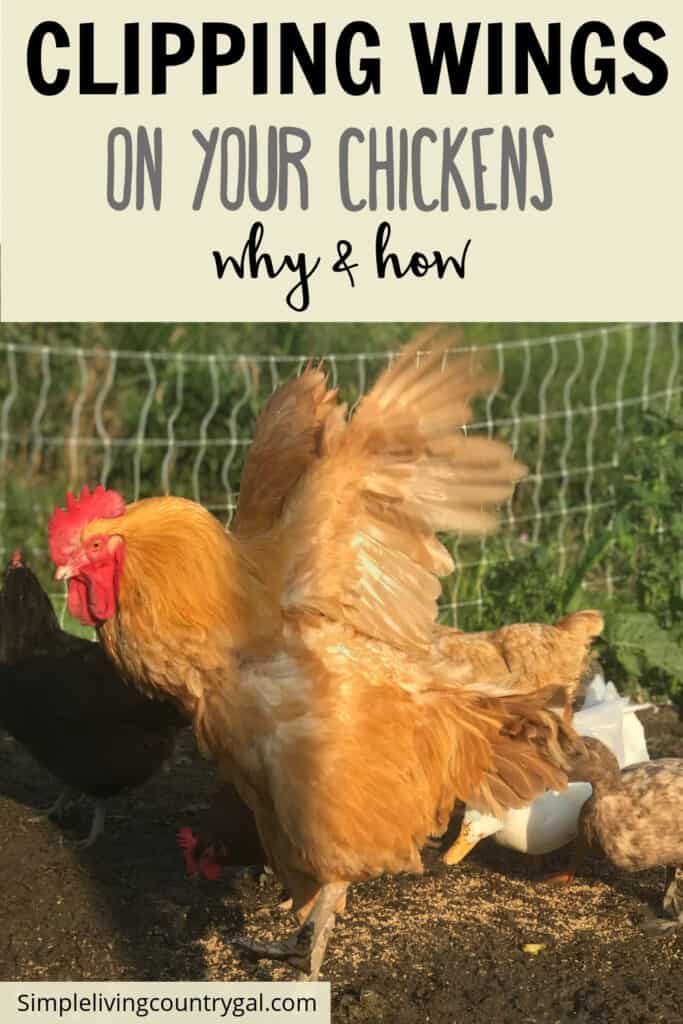 Raising chickens is often part of many homesteads. The cost and time to care for a flock is easy, especially when you get to enjoy fresh eggs every day. When it comes to keeping your chickens happy and healthy, keeping them in a shelter that protects them from outside predators is key. But sometimes that is not always easy to do. If you have chickens that are flying over your fencing you may want to consider clipping their wings. A safe and painless way to ensure your flock stays put where it is safe.
Why should I Clip my Chicken's Wings?
Clipping a chicken's wings has numerous benefits. For one, it helps to prevent your chickens from flying over fences and getting lost or hurt. It also prevents them from landing on things they shouldn't, like your roof or neighboring gardens. Clipping wings can also help to satisfy your curious birds' explorative needs, allowing them to safely venture and play without straying too far.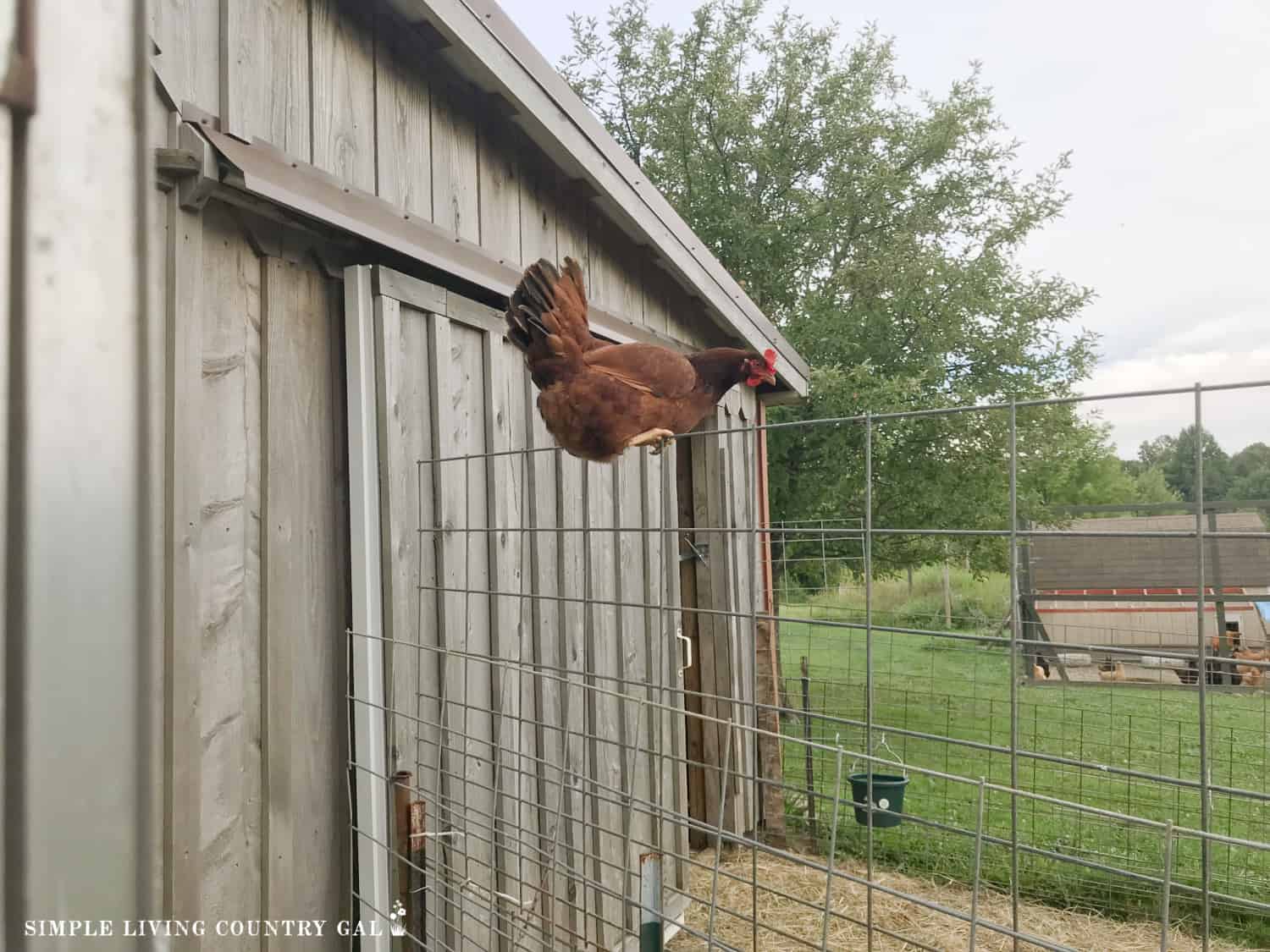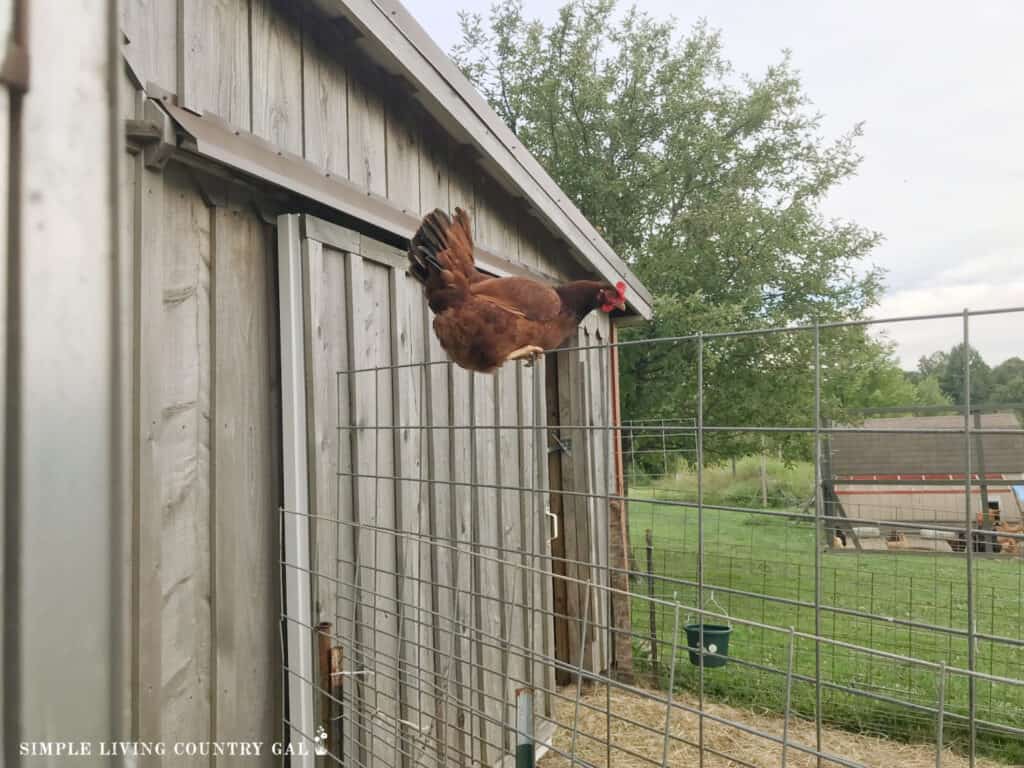 Does Clipping Wings Hurt Chickens?
Clipping a chicken's wings is relatively painless as long as you use the right tools and techniques. Chickens have no nerve endings in their feathers, so they won't feel any discomfort from the cut itself. Just remember to be gentle and patient throughout the process being sure that your hen is not getting stressed out by the process.
Do I have to clip my chicken's wings?
The main reason why you should trim the wings of your chickens is if they are flying out of their ecnclsoure risking their safety. Trimming wings isn't something that is done unless necessary. Our last flock was notorious for escaping our run and because of that I needed to be vigilant with their wing clipping, the flock we have now has never tried to escape and because for that their wings are completely intact.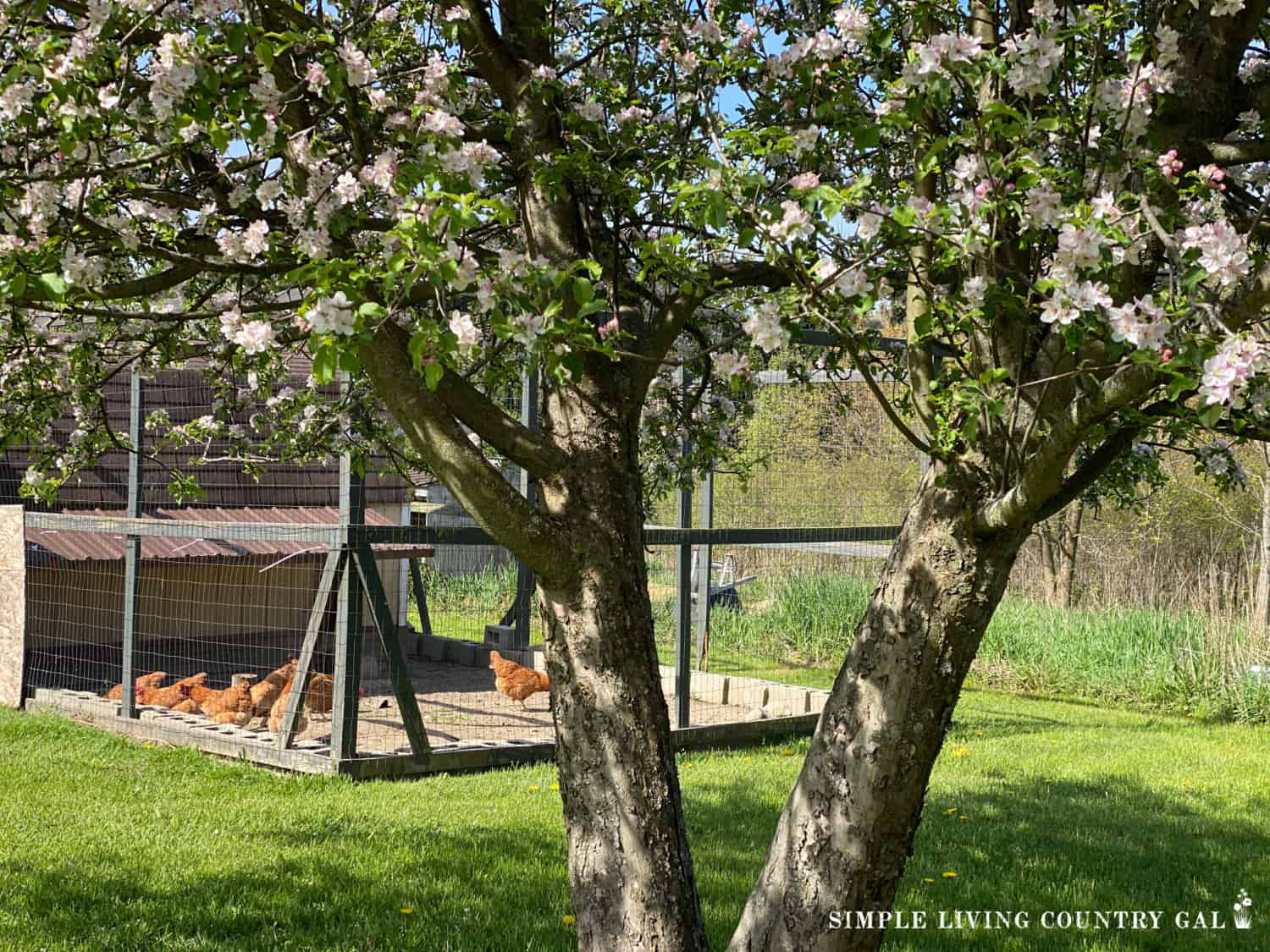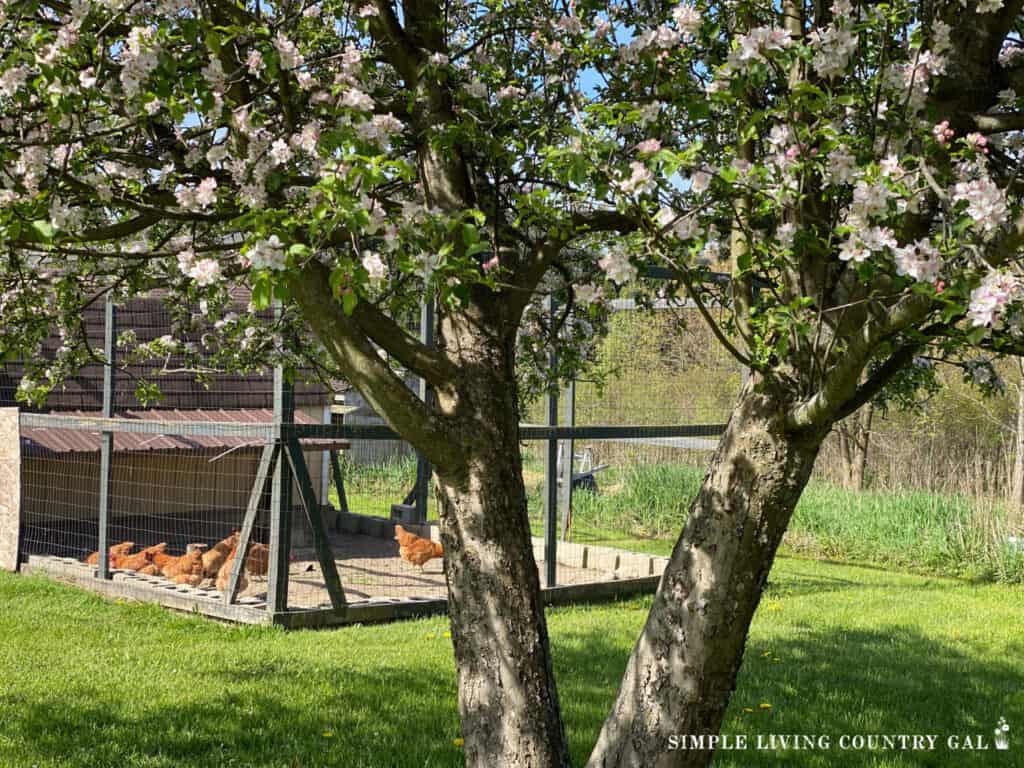 Step-by-Step Guide to Clipping Wings
Step # 1. Catch a Chicken.
The first step is to catch your chicken and if you do not routinely touch your hens, this can be easier said than done. If your chickens run when you come near, try this tip. Wait until after dark when your chickens are all nestled on their roost. This is a great time to gently pick up your hen with little to no reaction from them.
Step #2. Hold them gently yet securely.
The best way to hold a chicken is to keep them snug and close to your body with your hand underneath for them to hold onto with their feet. When clipping, I find it easier to have someone hold the hen while I do the clipping.
Step #3. Choose the Feathers.
Identify the primary flight feathers and using your hand, fan the feathers out. The primary wing feathers are the first 10 or so feathers starting from the wing tip.
Step #4. Trim
Holding the wing in one hand and the scissors in the other, clip the primary wings. You can trim off anywhere from 1/3-1/2 of the feather. How much you trim will depend on the chicken. I find that lightweight hens like Longhorns need more trimmed as compared to a heavier hen such as New Hamshires Reds.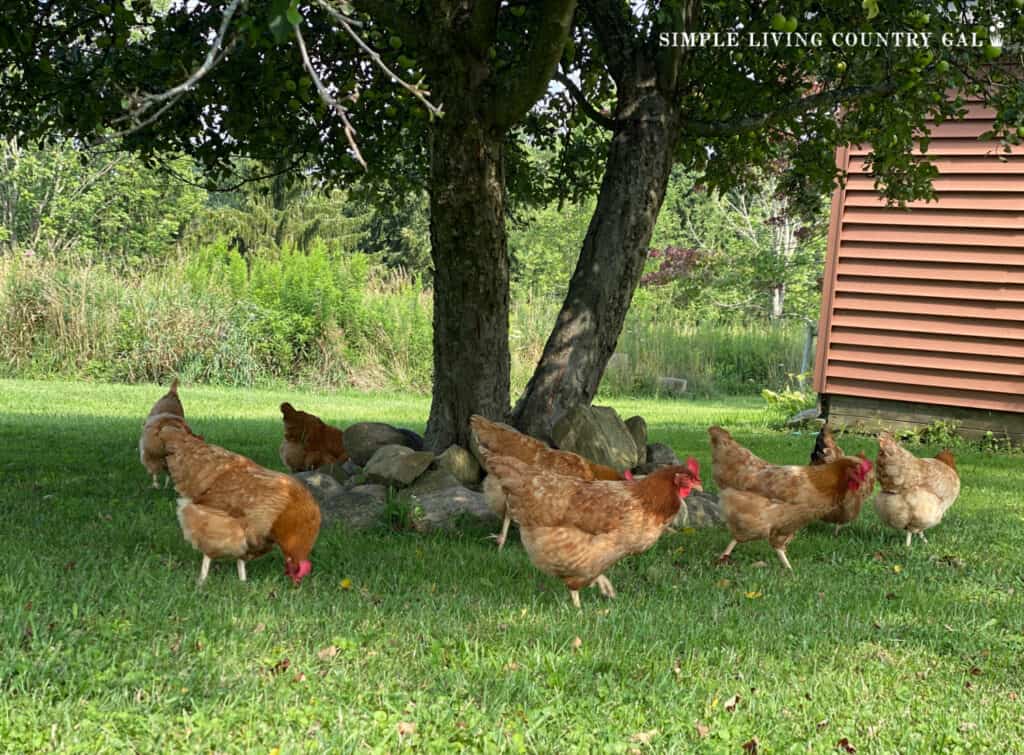 How Often to Clip Wings on a chicken?
Trimming wings is not a task that needs to be done frequently. Depending on their feather growth and flight patterns, you should aim to clip a chicken's wings once every six to twelve months.
Do I need to clip my roosters wings?
Rooster's wings do not need to be clipped as many times their instinct is to stay near the flock watching over them. I have never had to clip our rooster's wings for this very reason.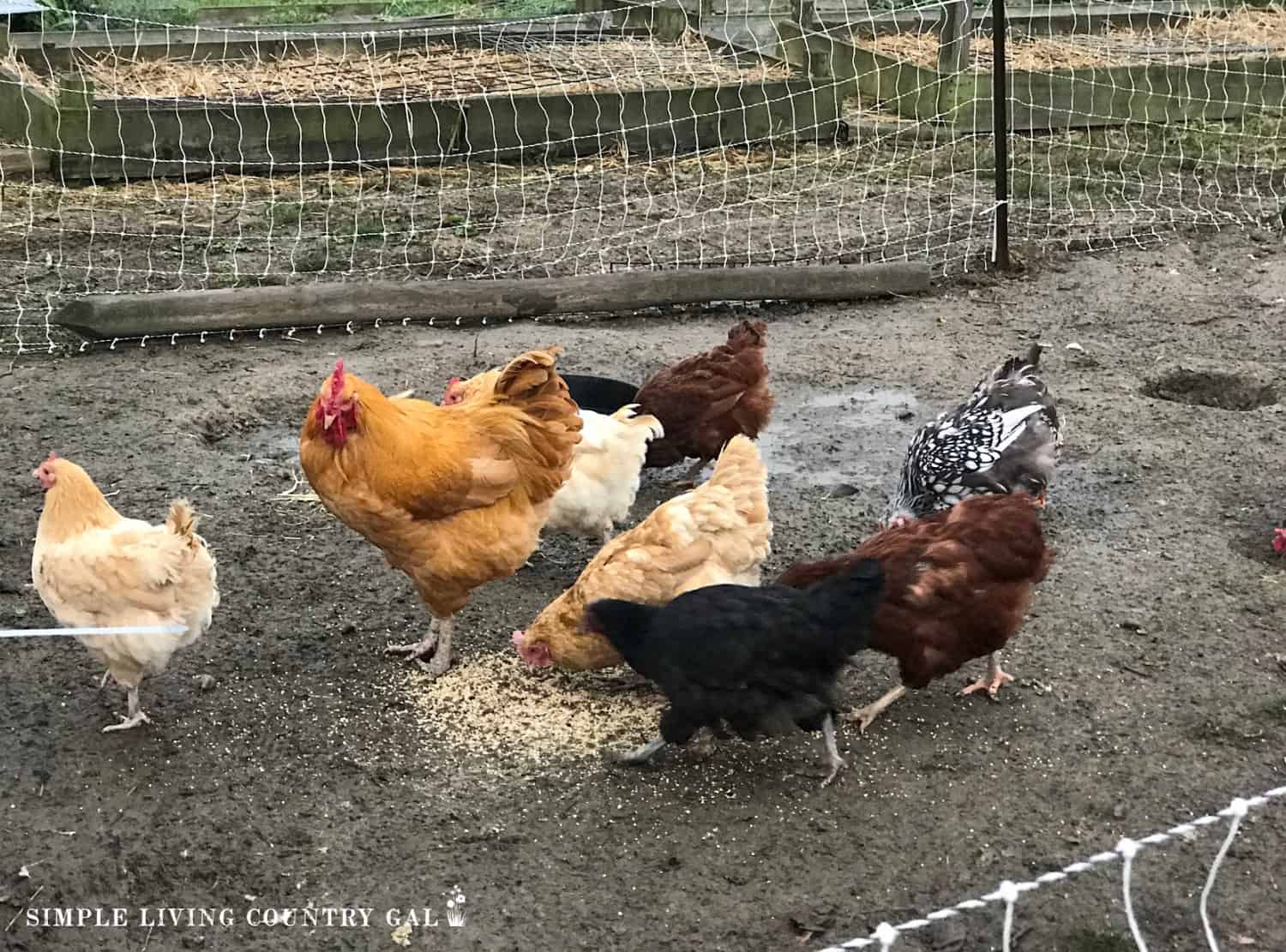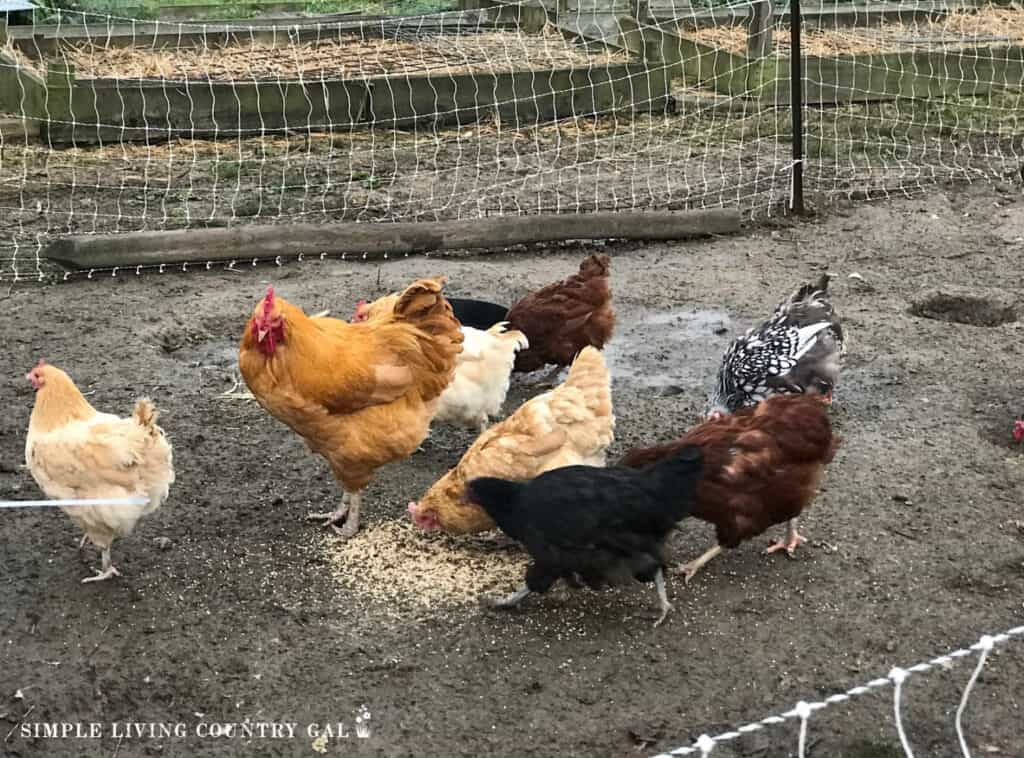 Raising chickens has many benefits, including fresh eggs, compost for our gardens, and even pest control. Our role is to ensure they are safe and protected as they go about their day. Clipping wings is an option to consider if you have hens that are not staying safely in the coop and run. Remember that clipping wings should be done with the utmost care to avoid causing pain or injury to your birds. When done correctly, clipping your chickens' wings is simple and easy, even for beginners. Put clipping wings on chickens on your annual upkeep list and raise a flock that is happy and healthy.
Automatic Chicken Coop Door, Automatic Chicken Door with Both The Timer, Waterproof Auto Chicken Coop Door Battery Powered,Anti-Pinch Functionality, and Durable Aluminum Design
DSTANA Chicken Toys for Coop 6 PCS,Chicken Vegetable Hanging Feeder Chicken Fruit Feeder Chicken Xylophone Chicken Mirror Chewing Foraging Toys Chicken Coop Accessories for Hens Roosters Chicks
TOETOL Chicken Coop Roosting Essentials : Perfect for Backyard Poultry, Easy Installation & Cleaning, Includes Entertaining Roost Toys (55" L x 40" W)
Sloggers Waterproof Garden Rain Boots for Women – Cute Mid-Calf Mud & Muck Boots with Premium Comfort Support Insole, (Chickens Daffodil Yellow), (Size 8)
More Backyard Chicken Resources: