Creating a space for your hens can be a bit overwhelming; let's see if we can help with this list of chicken roost designs. These are easy ideas that you can consider when setting up a space fo your chickens to perch on in your coop.
Raising chickens means giving them an area where they feel safe and secure. Let's start with a roost that your entire flock will enjoy resting on safely from harm all night long.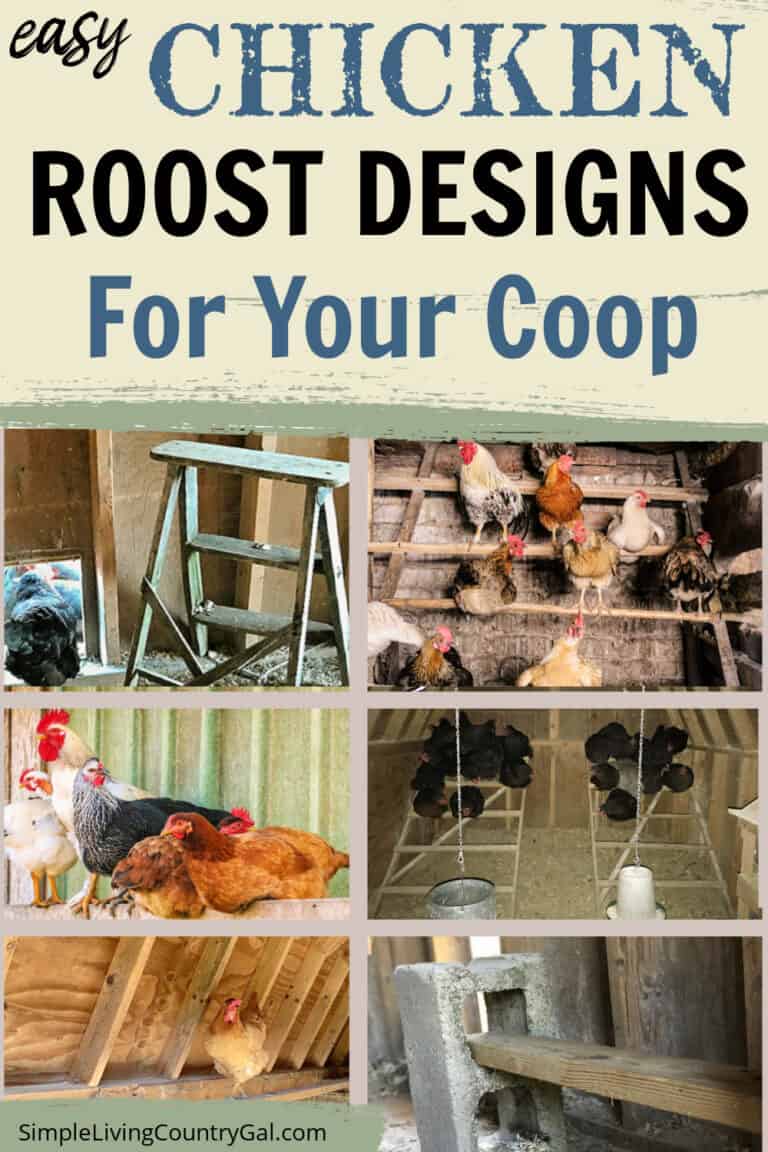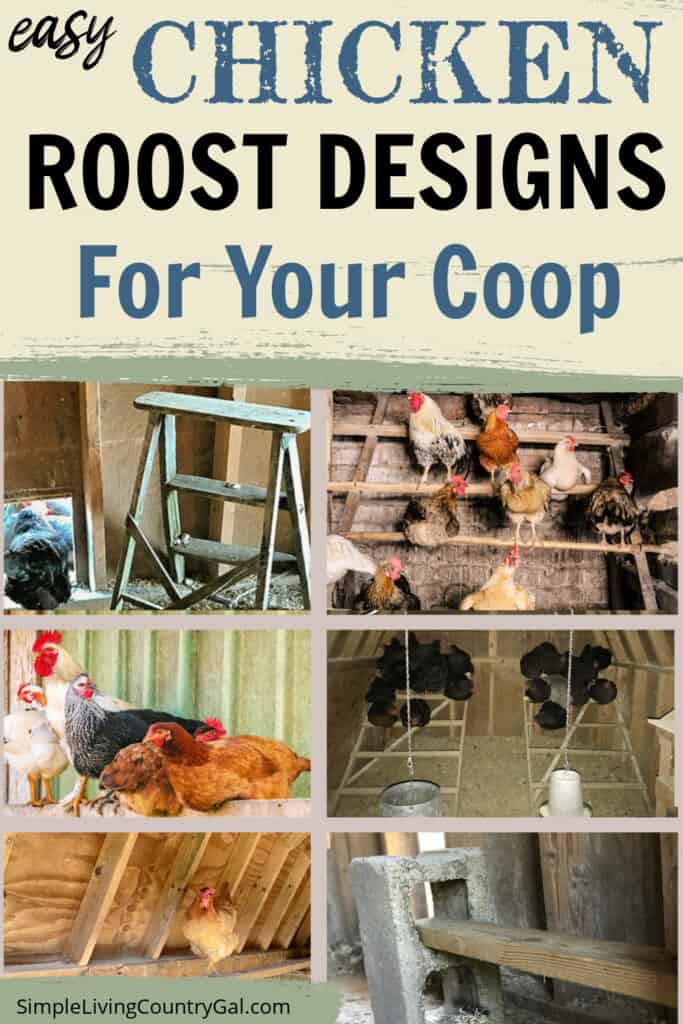 Before you start raising chickens, you need to prepare a place for them to eat, sleep, rest, and lay their eggs. A chicken coop is a vital part of a healthy producing flock, and there are key elements to have inside. One of those elements is a roost. A roost gives your chickens a place to perch and sleep, but it also gives them a sense of safety and protection from predators. Let's look at a few ideas that you can use as inspiration to build an easy and effective roost for your chickens.
Why do Chickens need a Roost?
Chickens do not have the best eyesight at night, and because of that they instinctively look for an area to sleep that is up off the ground. Perching is a natural behavior for chickens as it makes them feel secure so they can rest and sleep without fear or stress. Stress is a common reason for a decrease in egg laying with not only one hen but possibly an entire flock.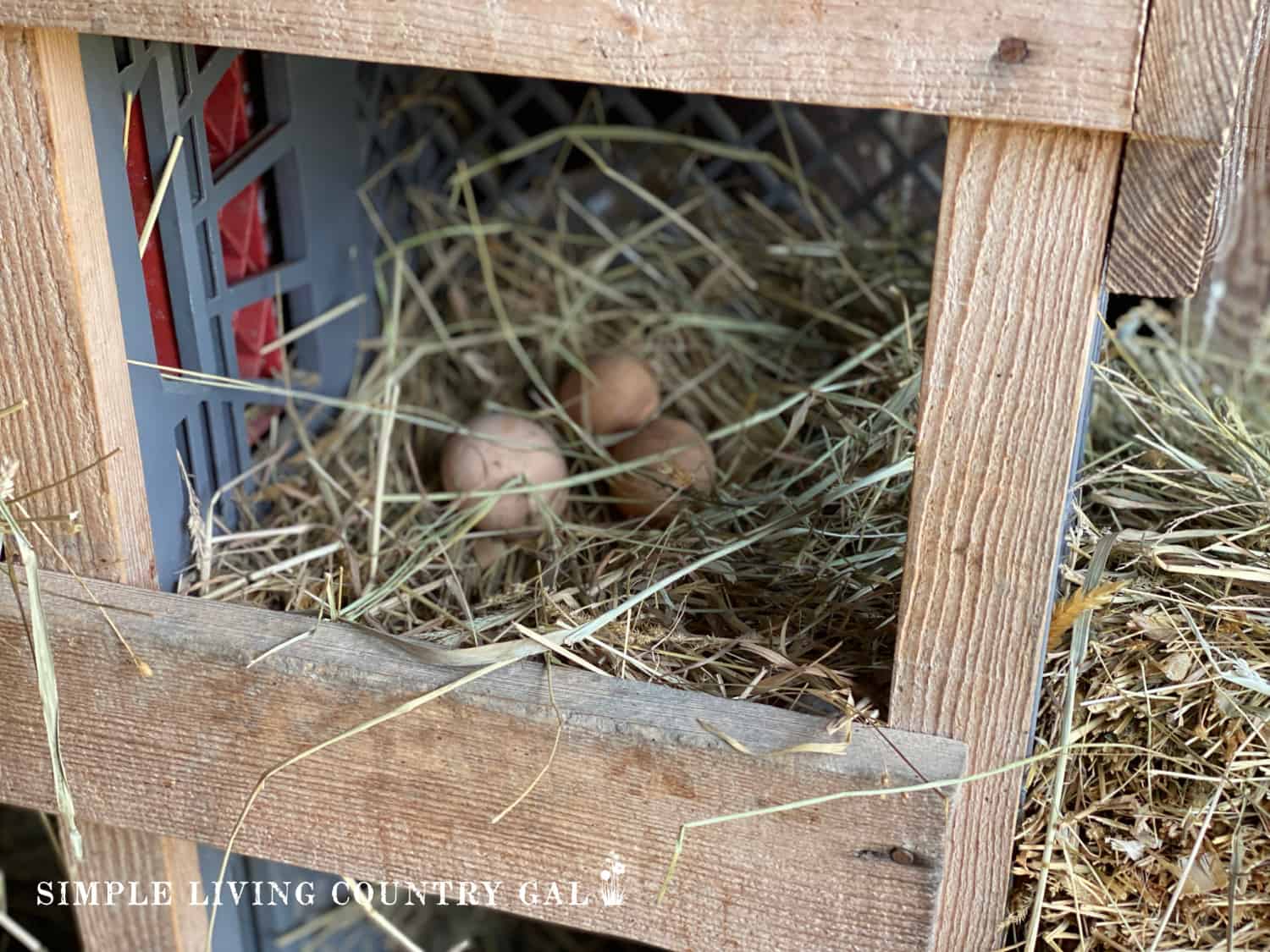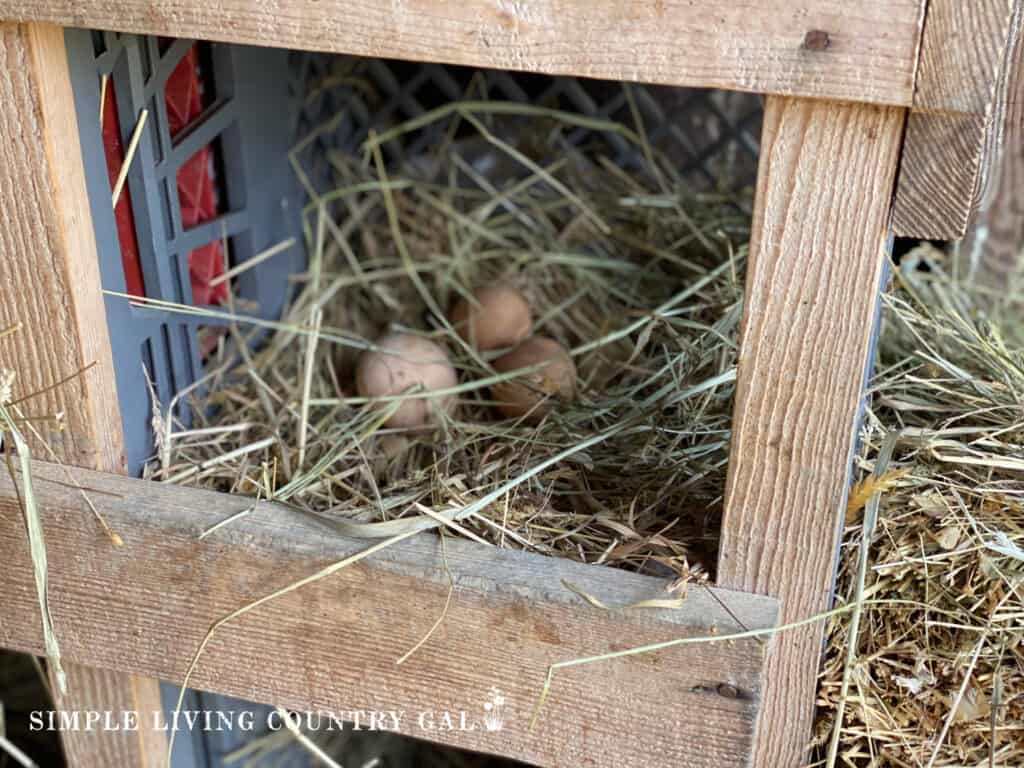 Room Need on a Roost
When building your roost, it's important to consider the number of chickens you have and the size of your coop. A good rule of thumb is to provide at least eight inches of roosting space for each chicken. If you have standard-sized chickens, give them 12 to 16 inches in width of space to roost. However, if you have bantam chickens, give them at least eight inches of space. Bantam chickens are a very small breed of hen.
TOETOL Chicken Coop Roosting Essentials : Perfect for Backyard Poultry, Easy Installation & Cleaning, Includes Entertaining Roost Toys (55" L x 40" W)
Homestead Essentials 3 Compartment Roll Out Nesting Box for Chickens | Heavy Duty Chicken Coop Nesting Box with Lid Cover to Protect Eggs (with Perch) | for Up to 15 Hens
10PCS Chicken Toys for Coop, Chicken Xylophone Grinding Stone Pecking Swing Flexible Ladder String Bag Vegetable Hanging Skewer Feeder Mirror Toys for Hens for Chicken Coop Accessories
How far up off the Ground is Best?
The ideal height to install a chicken roost is two feet off the ground but you can have them higher if needed. Two feet is ideal because it is high enough to keep your chickens safe from predators but not too high for them to jump down from without hurting themselves. If you decide on a roost that is higher up, such as a perimeter roost, be sure to have easy access both up and down from the roost area.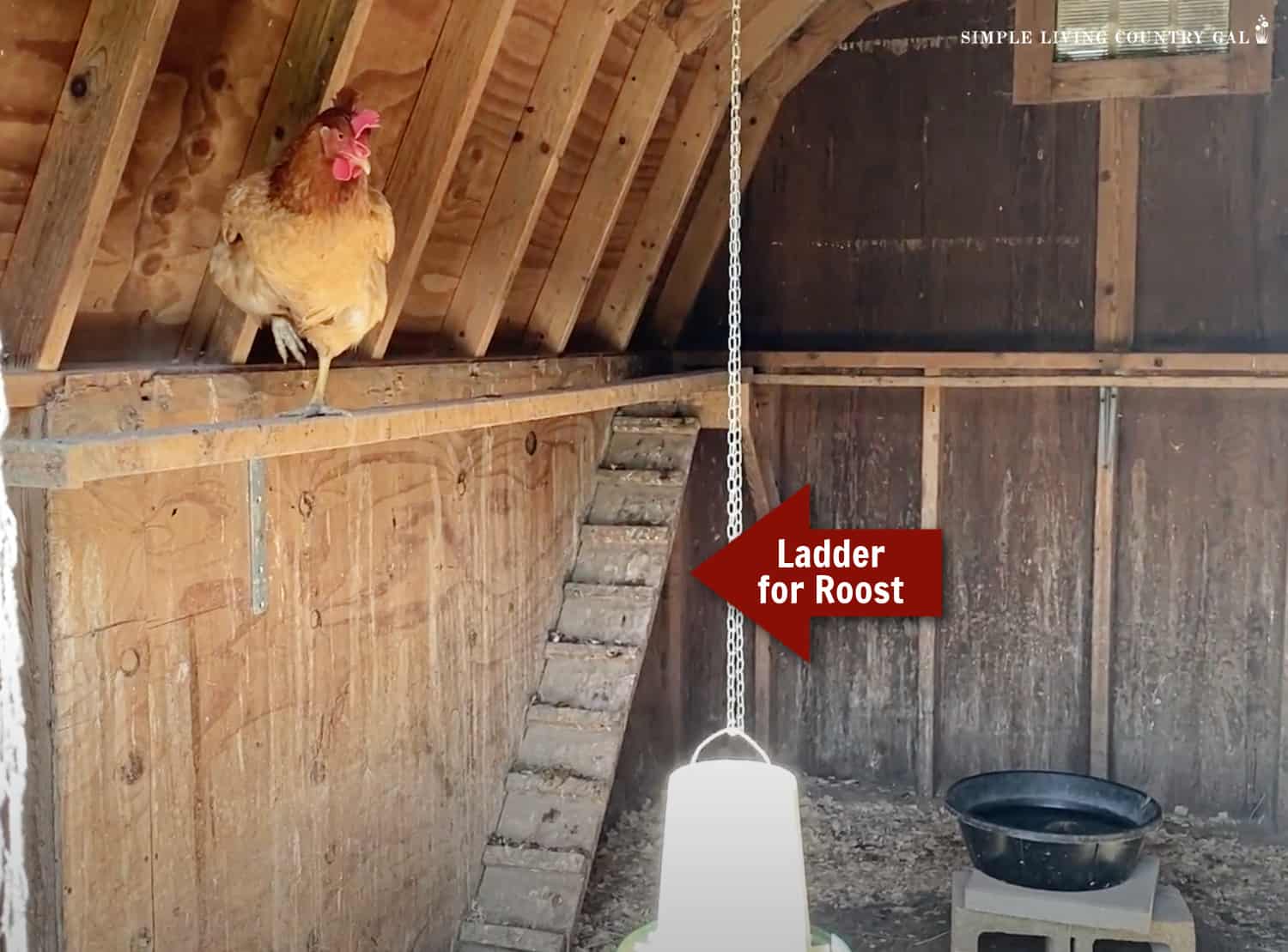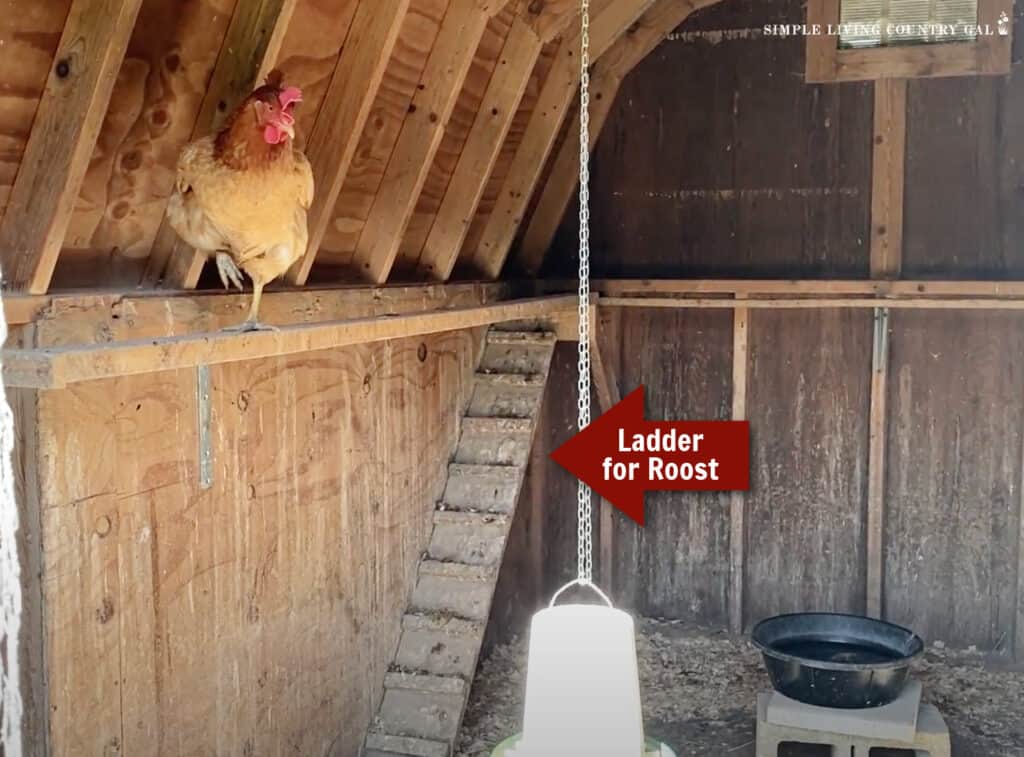 Do Roosters Need a Chicken Roost?
Roosters also need a chicken roost, just like hens, and will find a spot among the flock to sleep at night as well. If you have issues with henpecking, as we do, you may want to have a smaller roost for your rooster to perch on at night.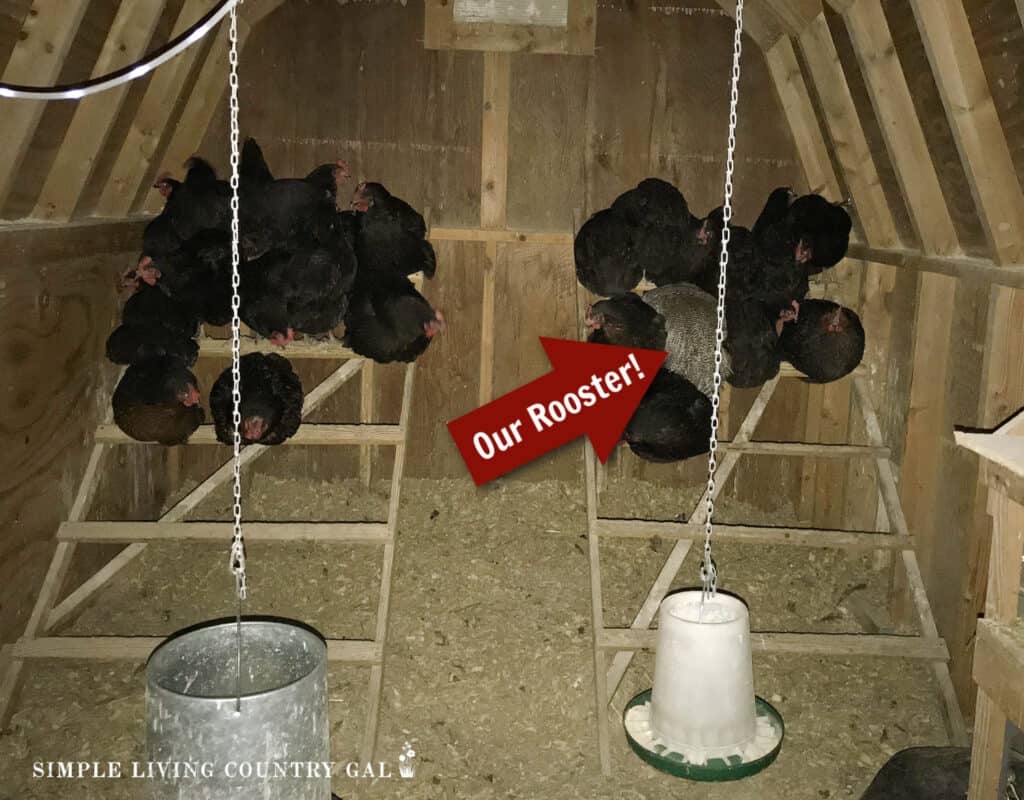 Chicken roost designs
There are several types of roost designs you can use. Let's take a look at some of the most common. Whatever roost design you decide upon, ensure that it is secure and that the roosting area is flat, clean, and dry.
Ladder Style Roost
You can DIY this common roost style using scrap pieces of wood and nailing them together in a ladder shape.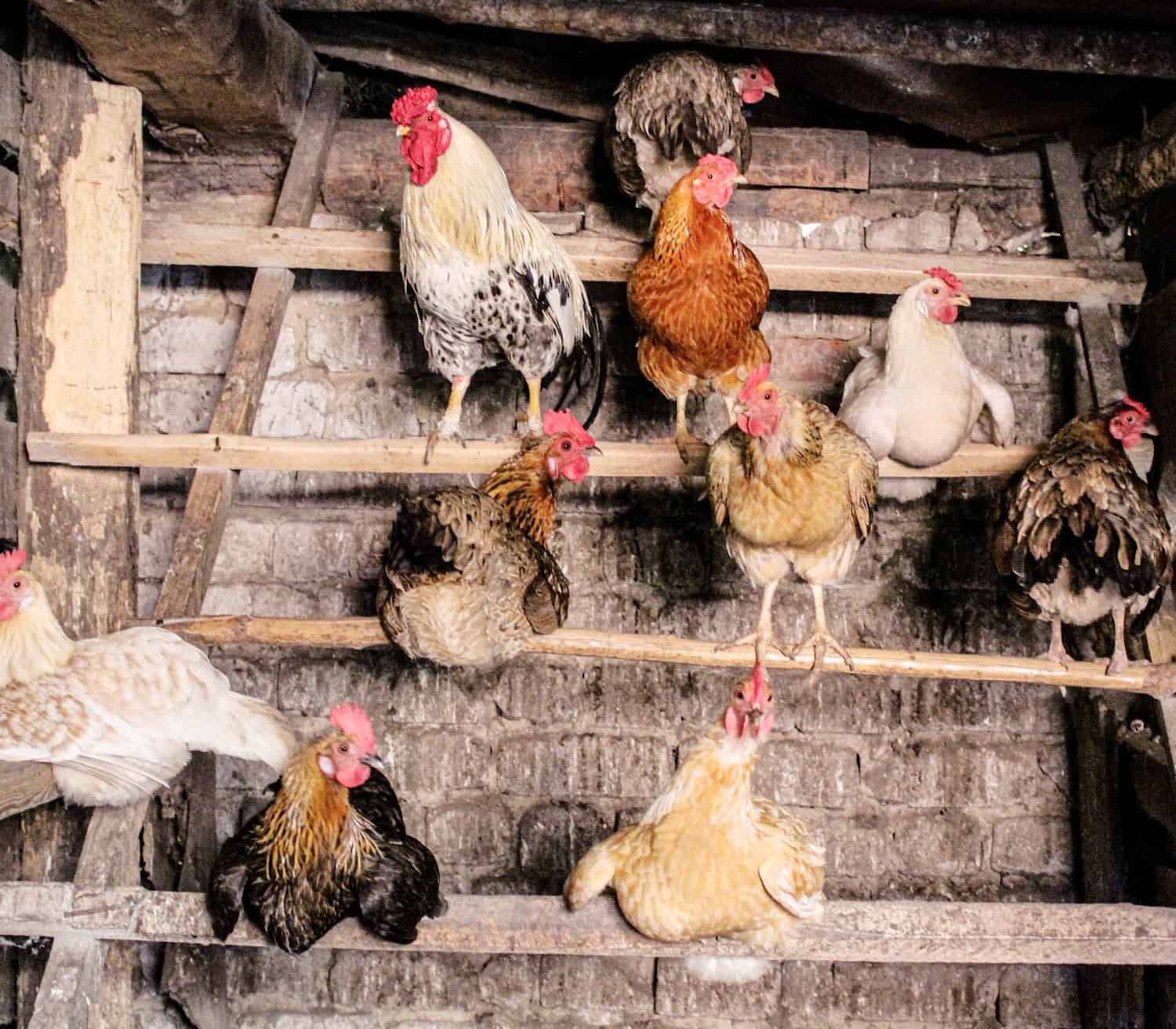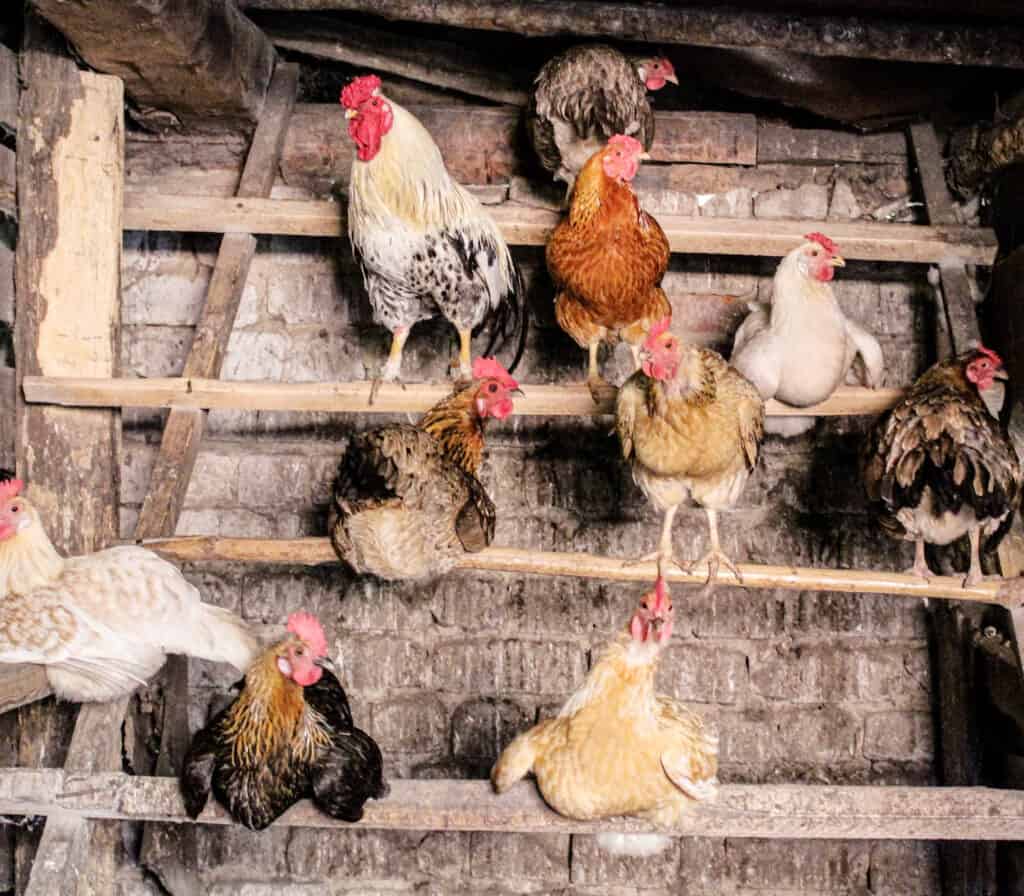 Cinder Block Roost
This is a quick and easy option that requires no construction at all. You can also stack cinderblocks, giving you a higher option if needed.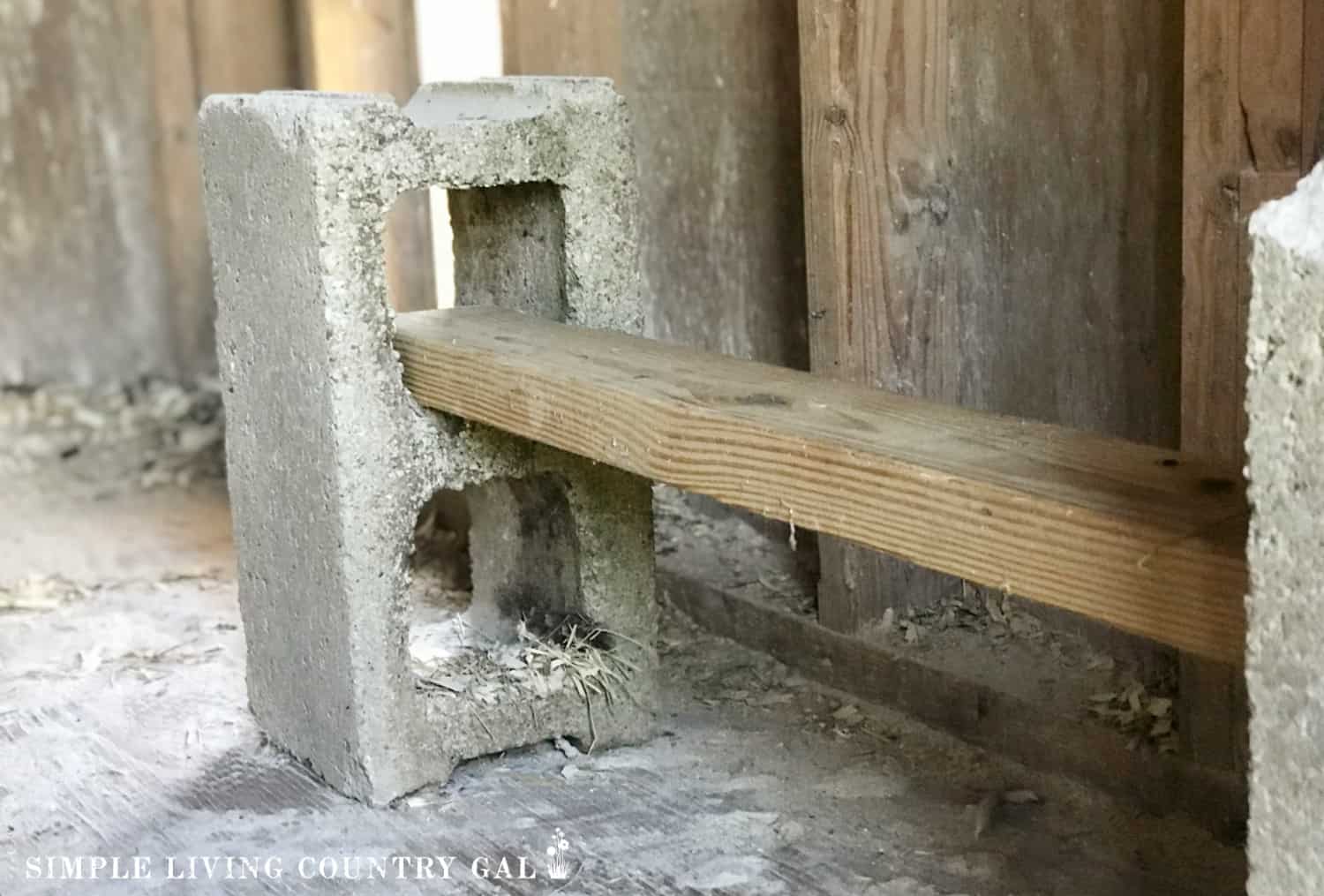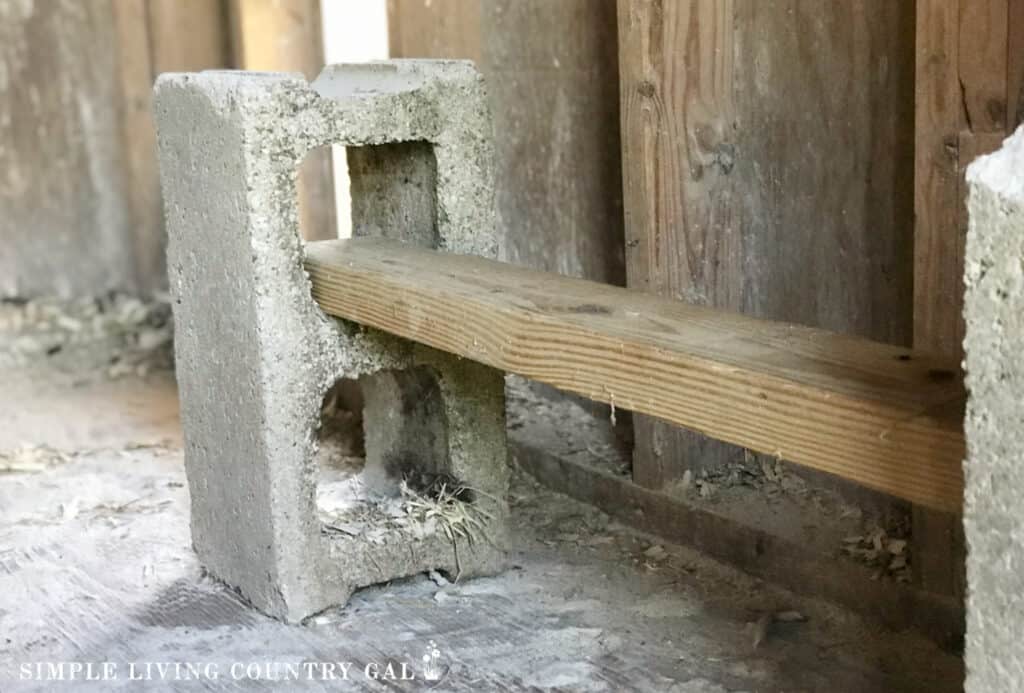 Perimeter Roost
If you have a small cloop or a large flock, a high perimeter style roost might be a good option to consider. Just be sure to provide easy access both up and down from the roost.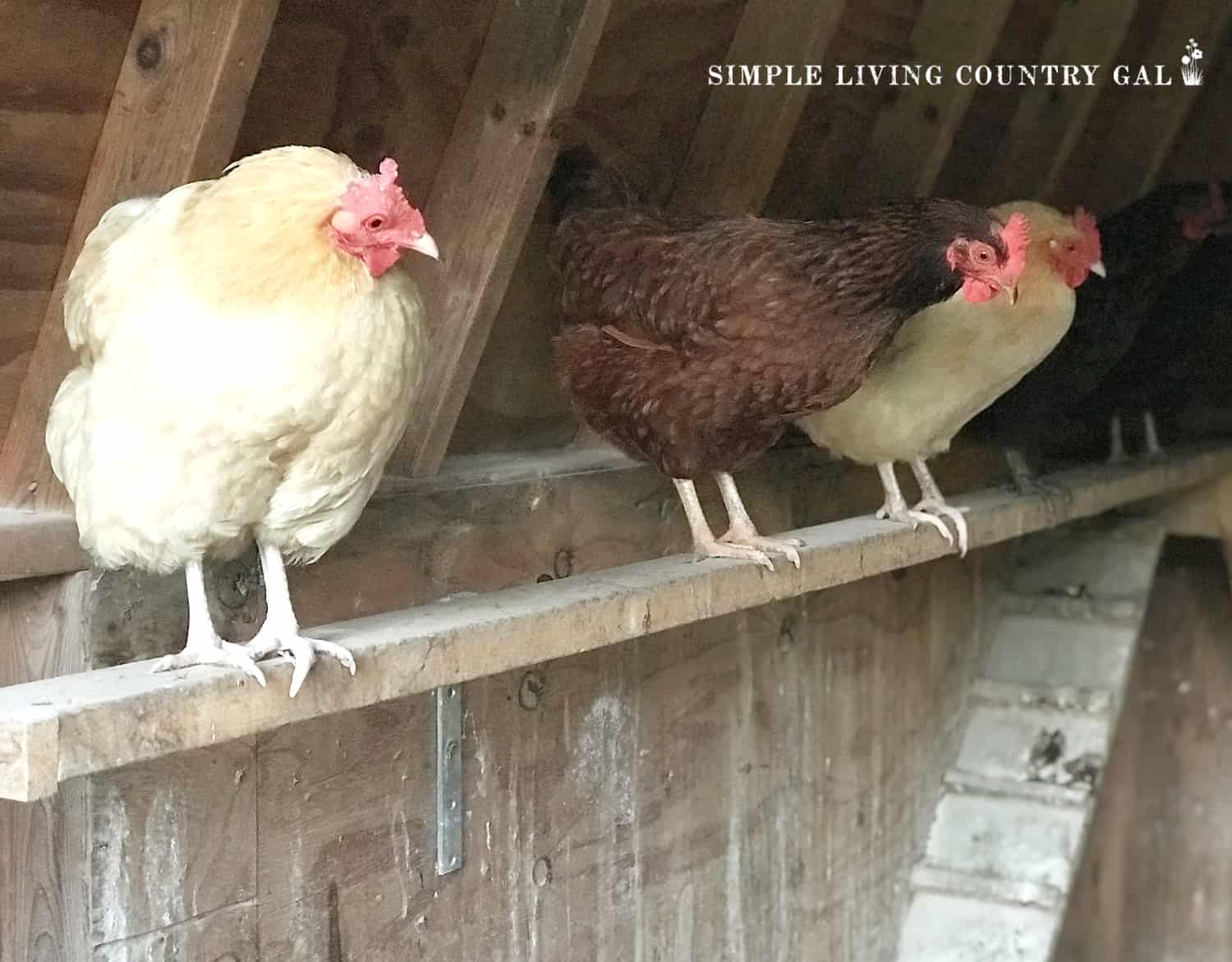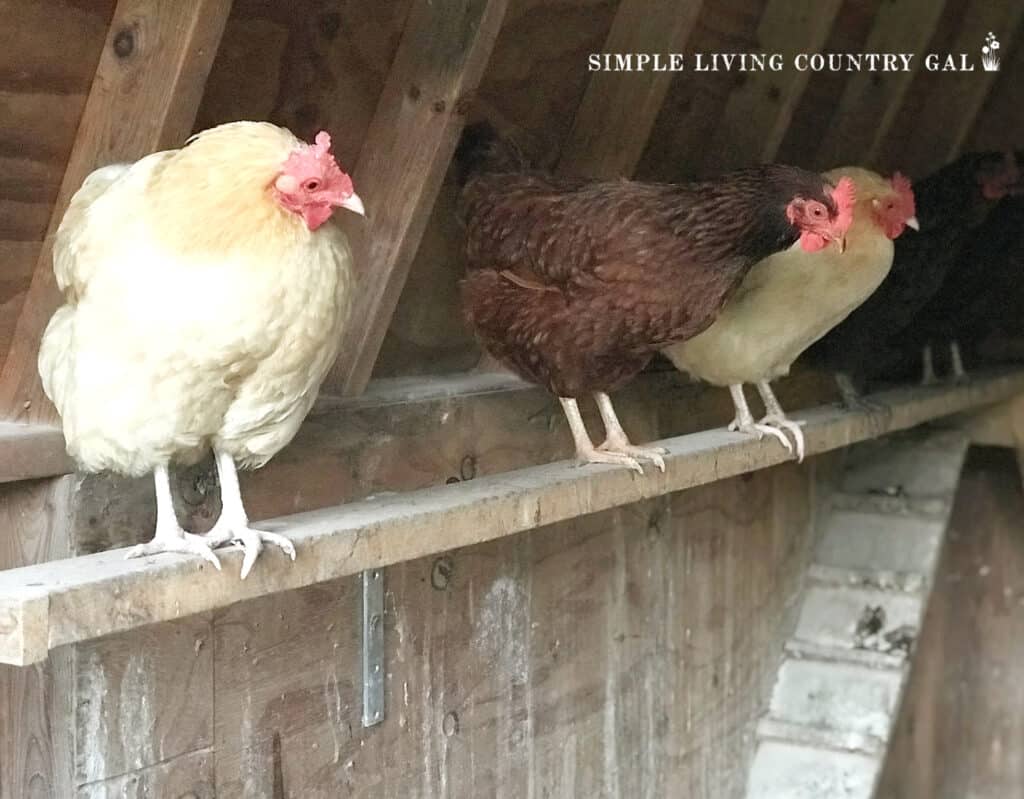 Roost Made of Branches
A natural roost is a ladder style made using branches found in nature. You can hammer them together with nails or use rope or wire to tie them securely into place.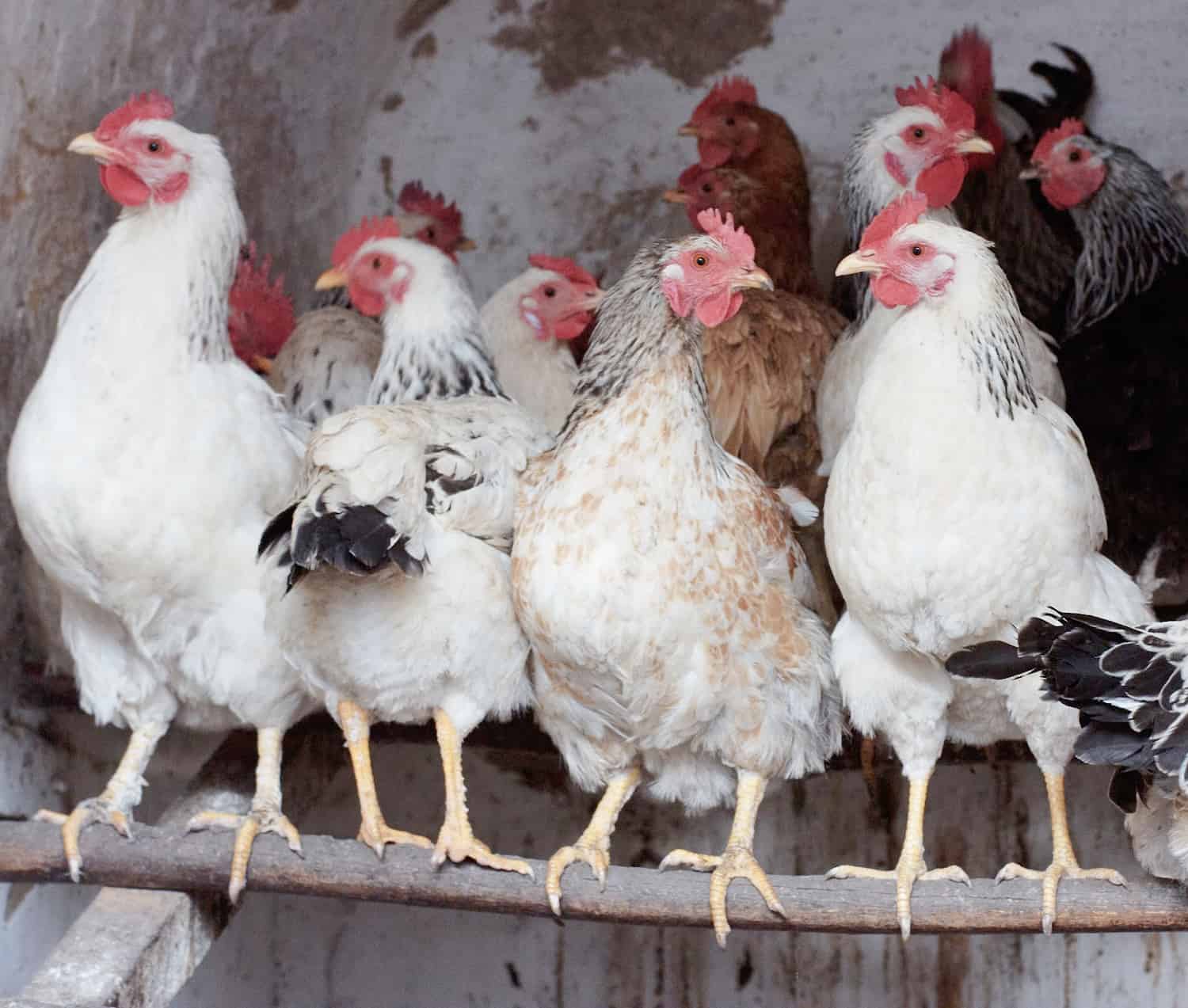 Step Ladder Roost
If you have an old stepladder you are no longer using, it will work perfect as a roost for a small flock.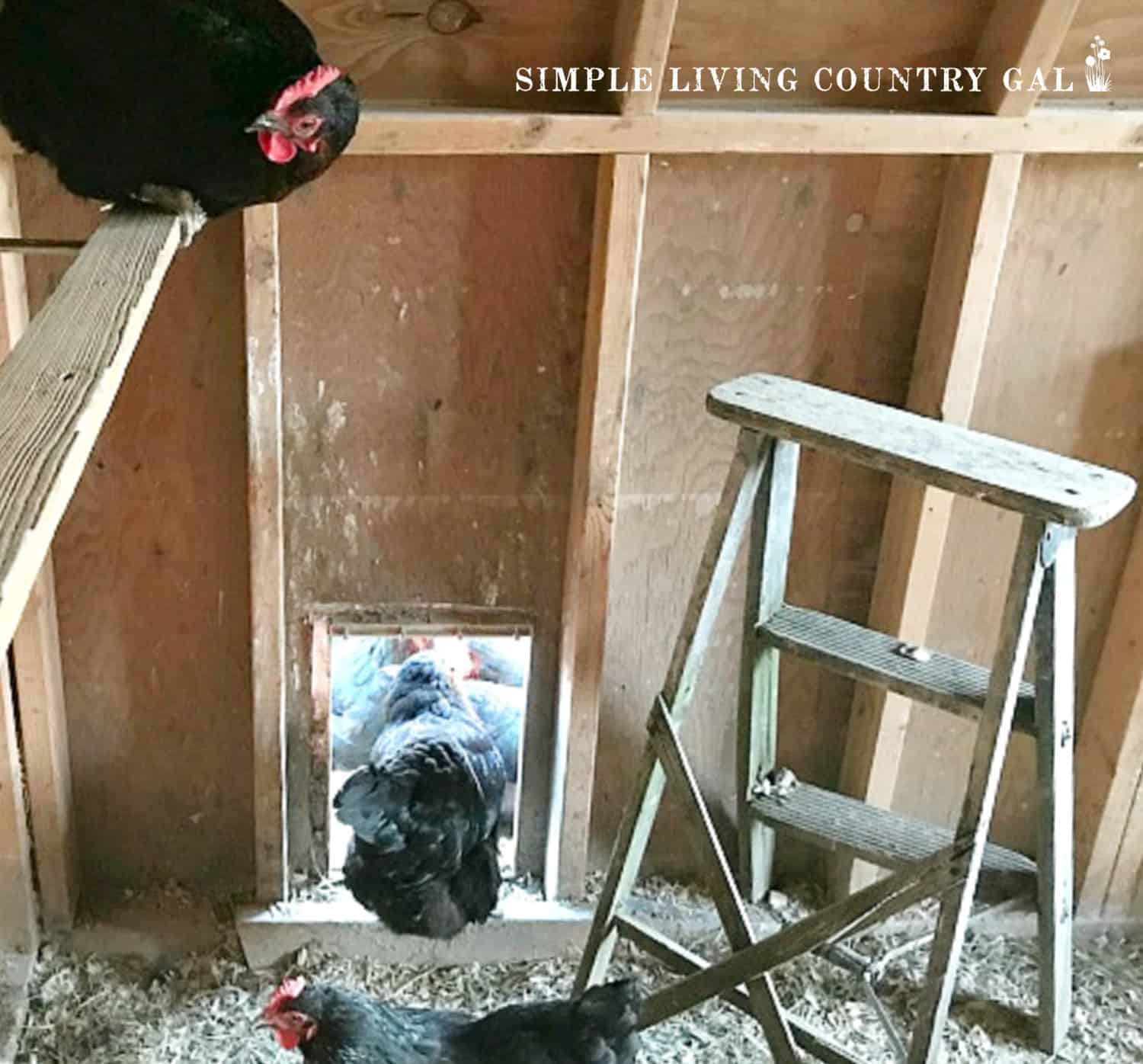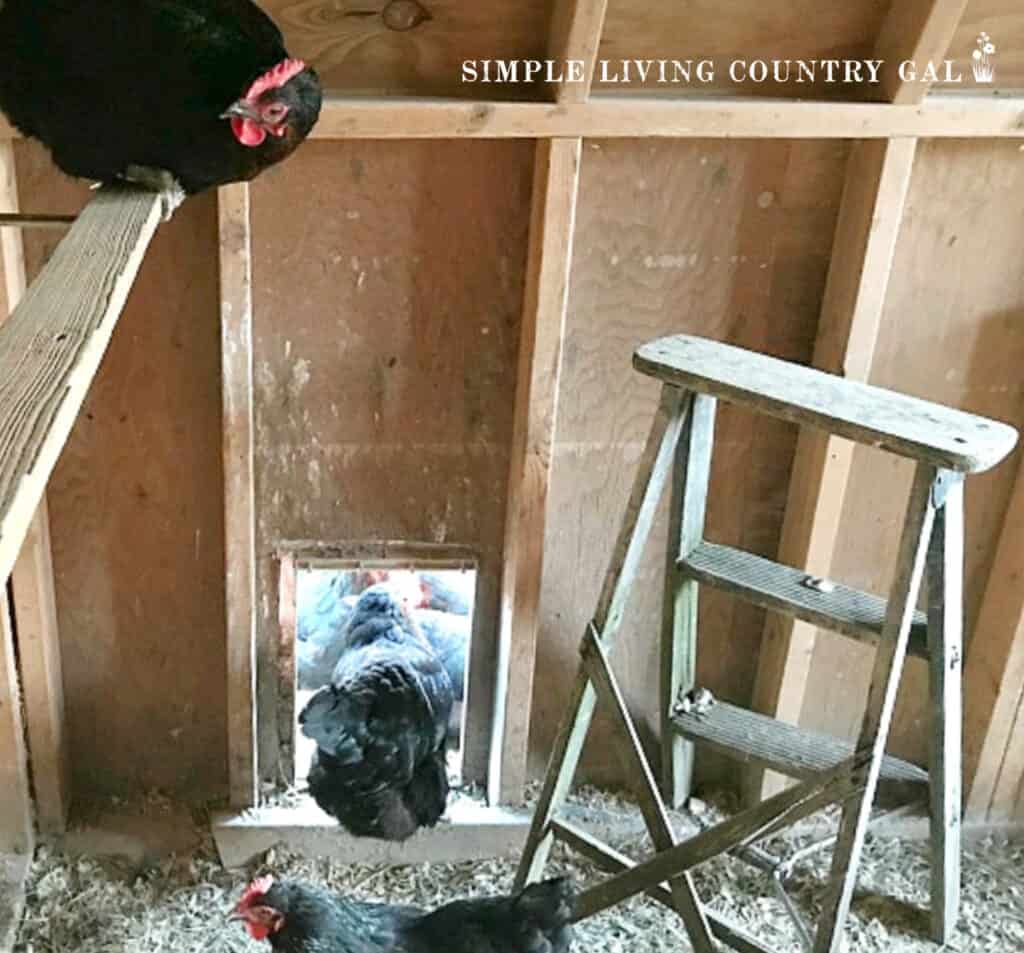 Having a roost for your chickens is a great way to promote a stress-free environment in your coop and with your flock. Choose an option here and get started setting up the perfect chicken roost in your coop.
More Chicken Coop Resources: