Cards From September's Stampin' Up Party!
We had such a great time at this year's fall party. As always Cheryl Z. had some wonderful ideas and great inspiration for us to do even more at home. If you want any information on the cards we made, just leave me a message in the comments and I will get you to my friend Cheryl.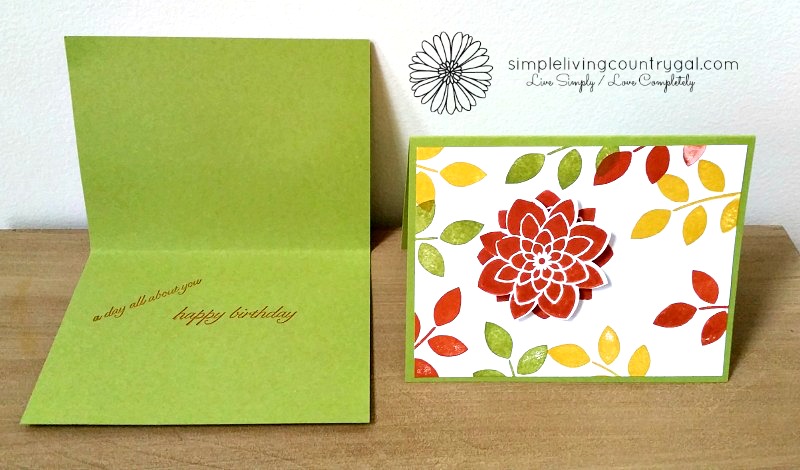 Love this fall card and all the colors. I think ordered each one! There is a raised adhesive square used on the flower that is hard to see in the photo.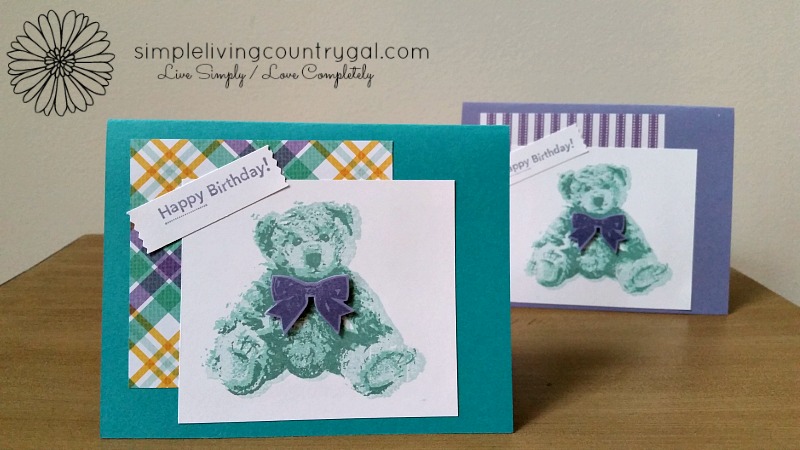 I just love this bear! And using a raised adhesive glue sticker on his little tie gives him even more life.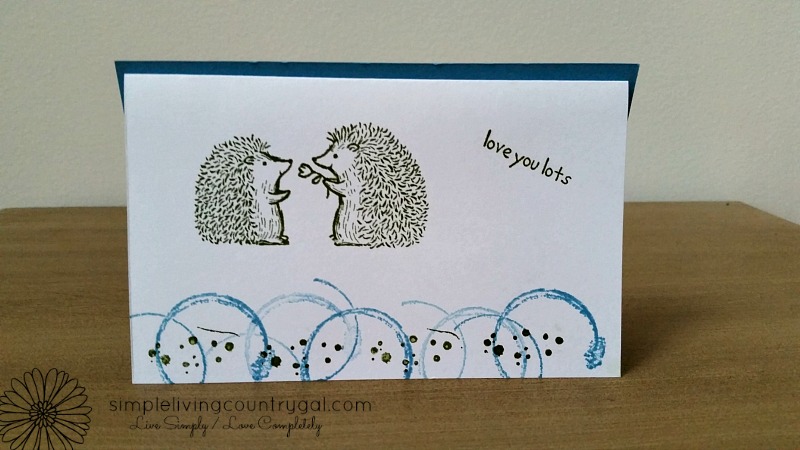 I LOVE this stamp! It is just as cute in person. You also get an elephant, frog and ladybug. Too cute!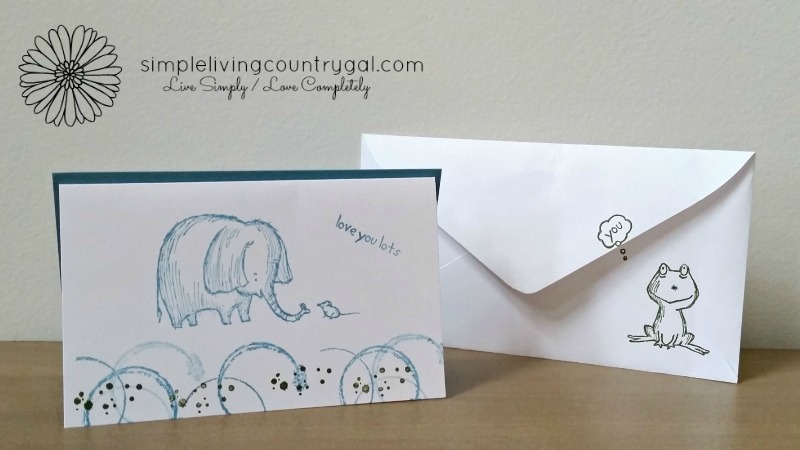 I hope these cards help inspire you to make some fun!
Looking for a great way to organize those new cards? You can read How to Organize Birthday Cards here!