Cards From Our November Stampin' Up Party
We did some really fun and festive cards at this year's November holiday party. Cheryl Z. brought back the cuddly bear that was so popular at last month's party. I hope these cards inspire you for your holiday greetings this year.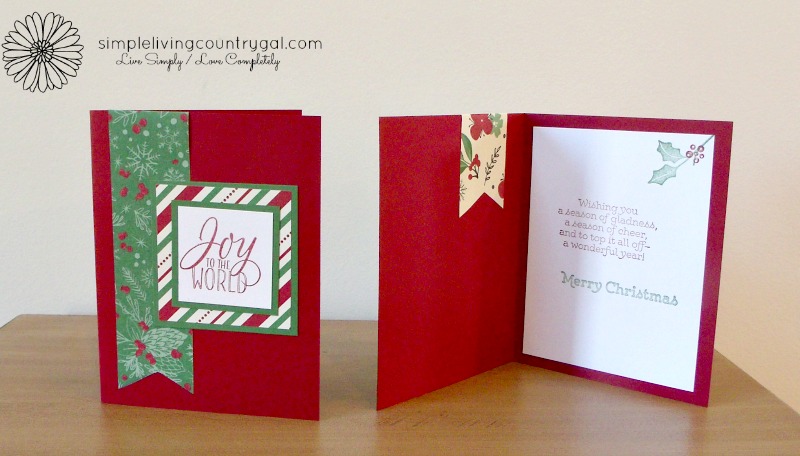 This "Joy to the World" card looks so great and is simple to make. I used a template to cut the paper strips and I love how the band carries over to the inside of the card.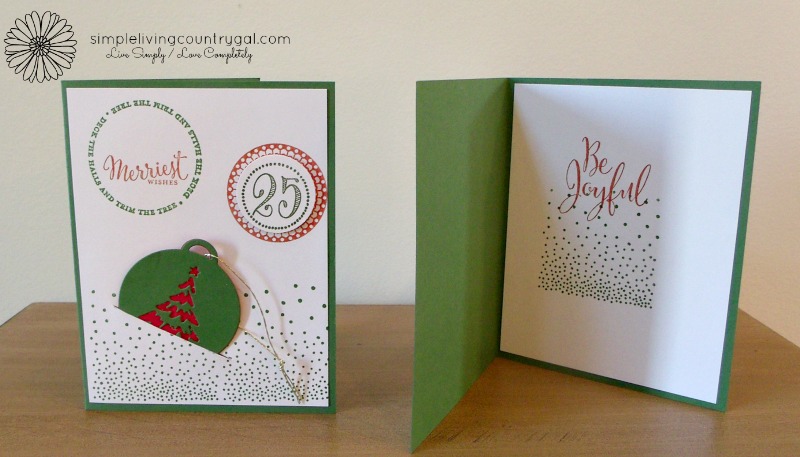 This card has a cute gift attached to the front. A little ornament that is tucked inside the front of the card. I just loved this idea and hope to make many more of these for the holiday.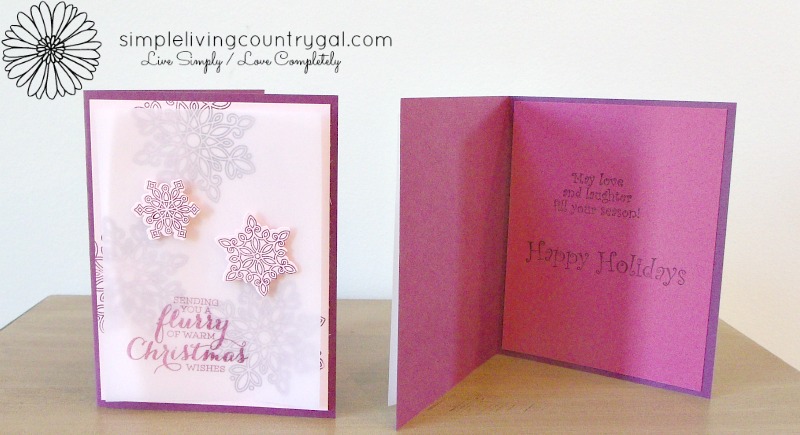 The vellum on this card gifts a lovely frosted look. And I just love these snowflake stamps and punch, I use them all the time.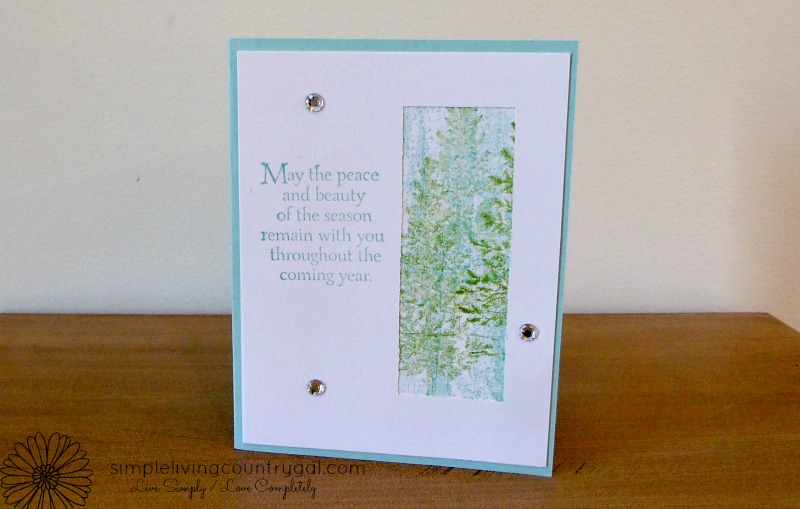 I wish this picture did this beautiful card justice. We stamped a green forest with a light blue dusted stamp over that. The second piece of white cardstock was given a punched out section to view the winter forest inside.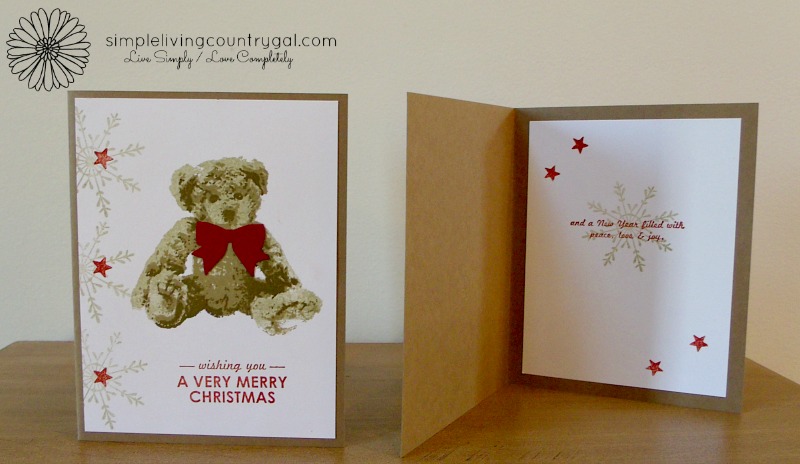 Our cuddly bear is back for the holidays! This time he is topped off with a punched red bow. I just love this card!
That was our haul from this years gathering. I hope you have loads of ideas to use and as always if you want more information on any of the stamps, ink or paper used just leave me a comment and I will put you in touch with Cheryl.
Want more? You can find all of my Paper Craft Posts here!