Super Easy Sweet Freezer Corn
If you are new to canning and preserving food from your garden this is a great way to give it a try. A recipe that has been in my family for years, it is perfect for anyone that has a sweet tooth.
Super easy and with just a few steps and only several ingredients freezer corn is a must-have for any garden lover.
The hardest part of this recipe is the shucking the corn and you can always get your family to do that for you.
One batch of freezer corn makes about 4, 1-quart bags. Each batch takes about 10-15 ears depending on the size of your corn. The corn will last for up to a year in your freezer and since it is par-cooked all you need to do is heat and serve.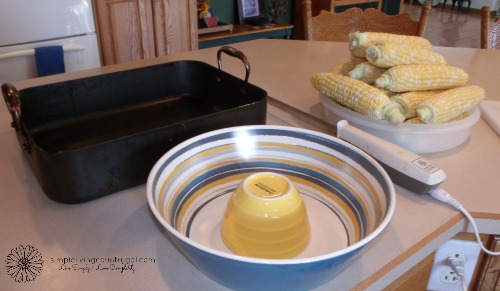 The supplies you will need for this recipe is a sharp or electric knife, a large bowl, a small bowl, a roaster or large frying pan, and quart-sized freezer bags.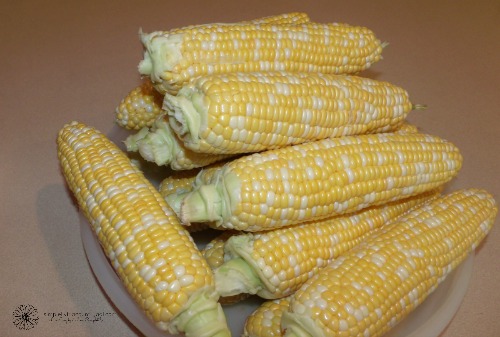 How to Make Super Simple Freezer Corn
Step #1. Husk your corn.
You will need approximately 10-15 ears for a single batch give or take depending on the size. Be sure to choose disease-free and healthy corn to freeze. If you find any that are less than optimum you can use those to eat now. Always choose the very best produce to preserve so it lasts long and well.
For this recipe, you will need approximately 16 cups of corn kernels.
Step #2. Remove the kernels from the cobs.
The easiest way to do this is to put a small bowl upside down inside of a larger bowl. The small bowl will help to hold the corn cob in place so it is easier to remove the kernels. I find an electric knife works the best here. It allows you to get the most of the kernel leaving little behind.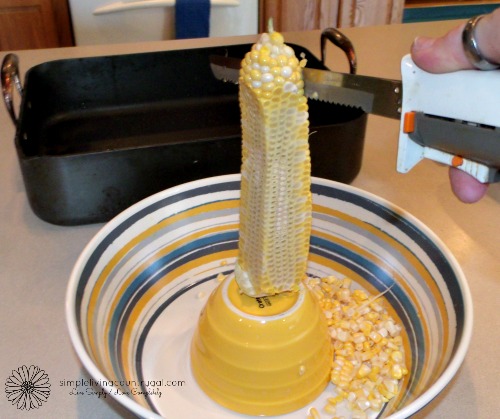 Hold your ear of corn on the smaller bowl and using the electric knife cut the kernels off trying to get as close to the cob as you can. Whole kernels are much better than small cut ones.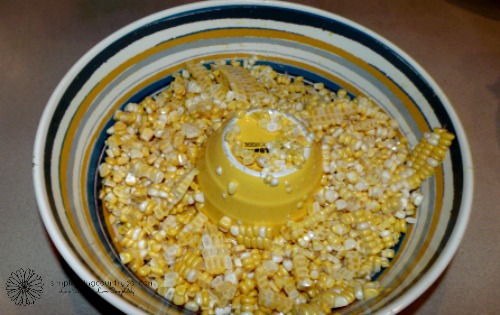 Step #3. Clean your Kernels.
The large bowl "catches" the kernels without making a horrible mess. After each ear is finished go through the corn and remove any pieces of husk or hairs you may have missed.
Continue removing kernels until you have about 16 cups.
Step #4. Par Cook your Corn.
Measure out your corn kernels and pour it into a large roaster. There is no need to be exact here. Try to stick around 16 cups and you will be just fine with this recipe.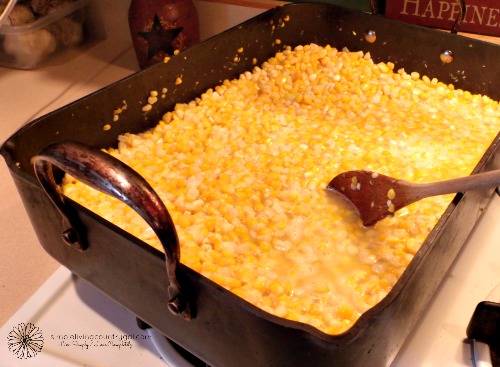 I like to use a roaster since it is easier when working with so much corn.
Next, you will want to add your hot water, butter or margarine, sugar, and salt. Yes, sugar. This is a sweet corn recipe so if you do not like very sweet corn you can cut back here on this. I have made this recipe without the sugar and the sweetness of the corn is enough as well. The choice is up to you and your family's taste buds.
Bring your corn to a soft boil on your stove and simmer for 10 minutes. Halfway through your simmer, do a taste test and adjust your salt accordingly.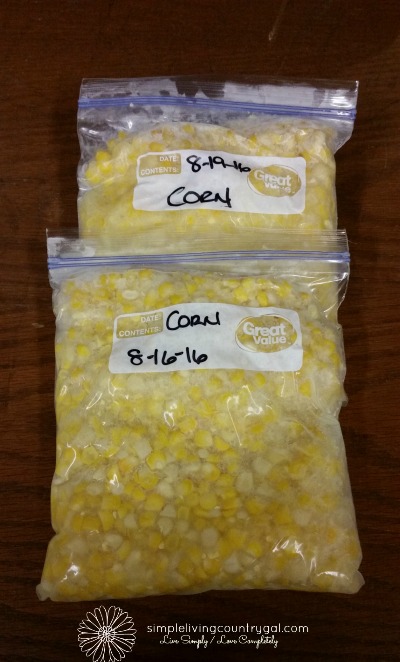 Step #5. Label your bags.
I find it is easier to label the freezer bags before you begin filling them. Just the name of what is inside and the date you froze it is all you need.
Step #6. Let things cool.
Remove your corn and let it cool enough to put into freezer bags. After filling if I find things are still too warm I will just leave my bags open until the corn is cooled completely.
Step #7. Seal and freeze.
Once cooled seal your bags removing as much as you can without spilling the contents. Store your freezer corn in your freezer being sure to use it within the year.
There is nothing more satisfying than a freezer and pantry full of summer harvest to turn too during the winter months. Knowing exactly where your food came from the ingredients is a great way to eat better.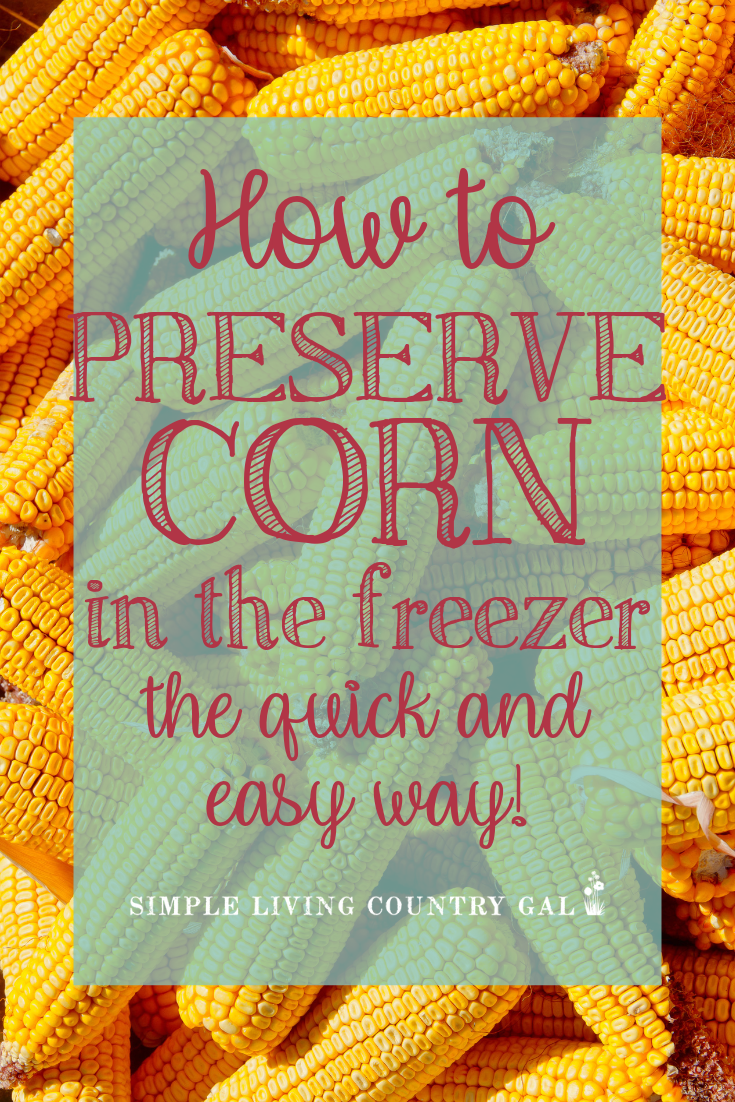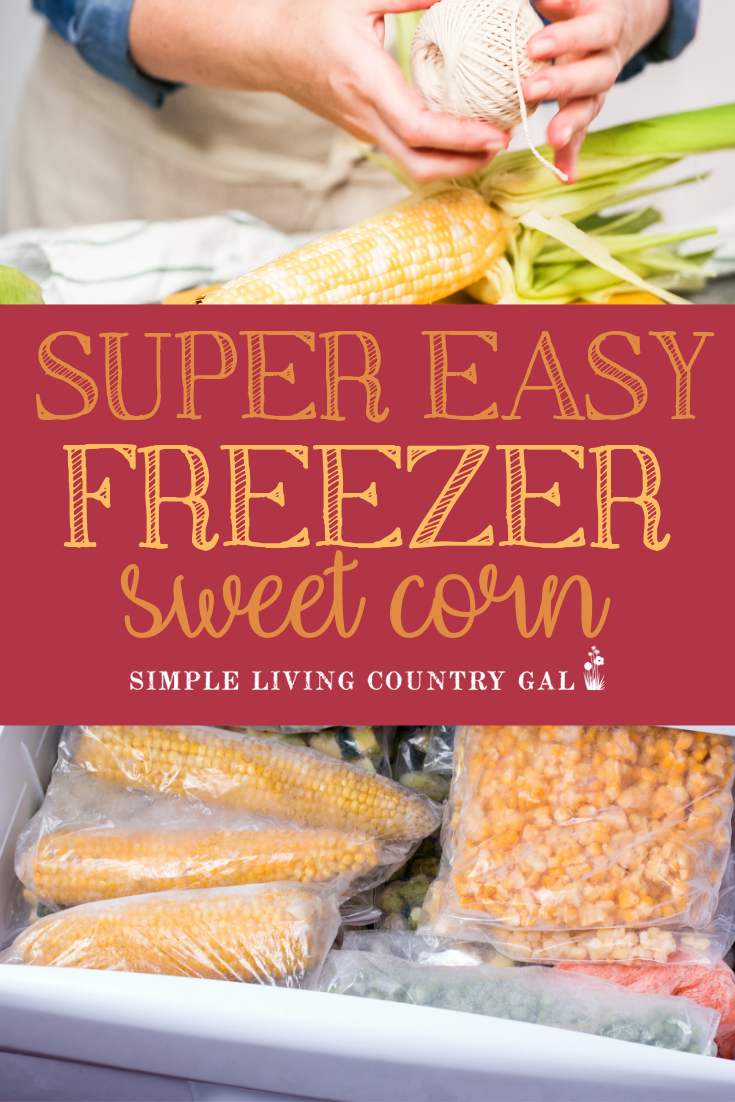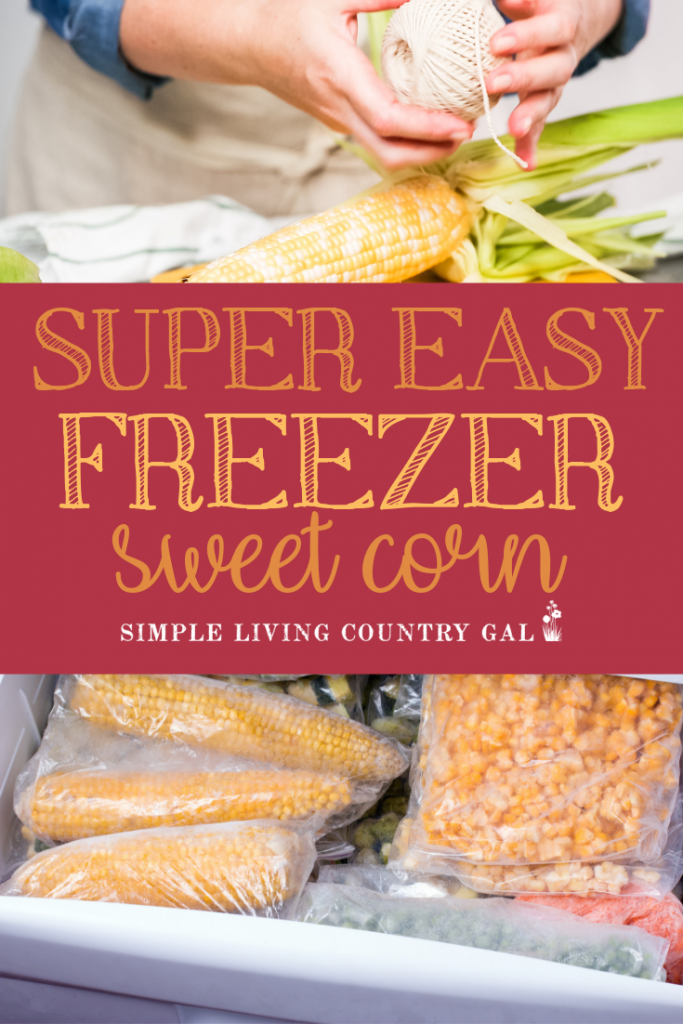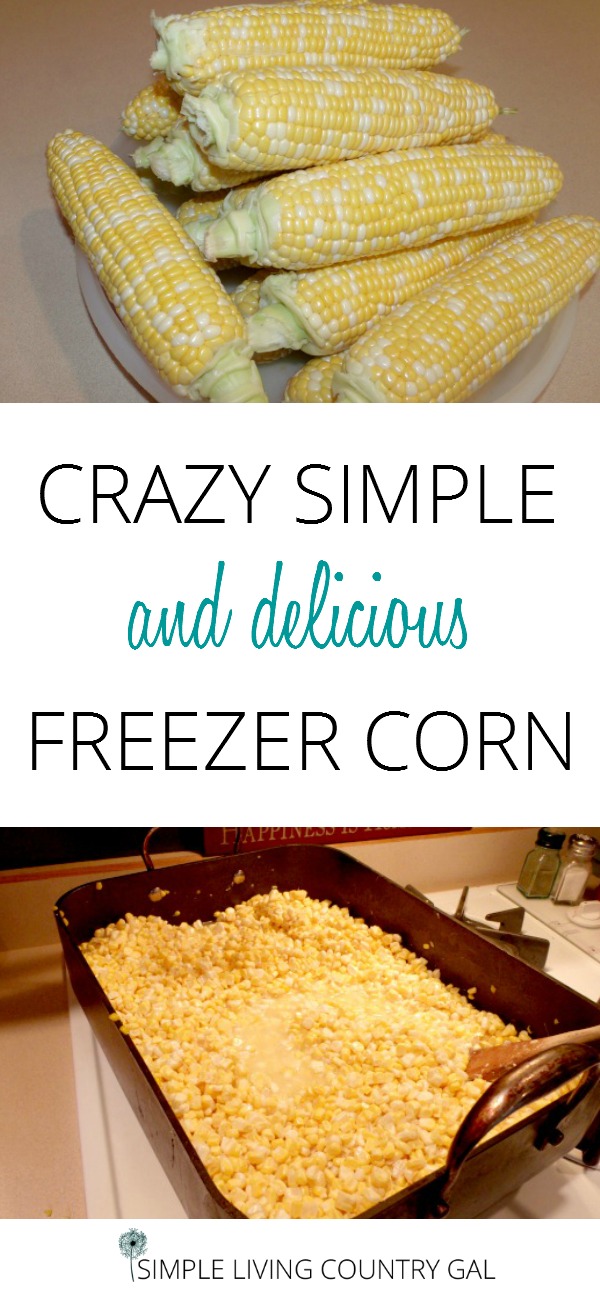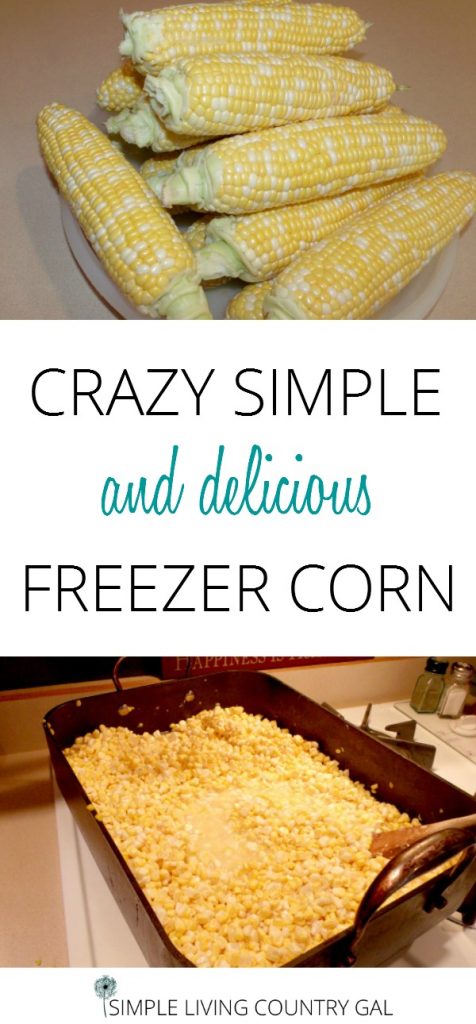 Husk corn, be sure to remove all hairs. Use a knife to remove kernels until you have 16 cups. Put corn, water, butter, sugar and salt in a roaster and bring to a gentle boil on your stovetop. Simmer for 10 minutes. Let cool and spoon into quart sized freezer bags. Once completely cool, label and put in your freezer for up to one year.